As much as I love to travel, I've also been getting really into fitness (hey, mountain run, hey) and try to stick with it (as much as possible) when I'm away. And I'm not alone in the great quest for a fitness/travel balance as more Americans are traveling, seeking fitness and well-being on the road. In fact, according to a USA Today poll: nearly one-half of travelers felt that they were in worse shape because they lack the time or the means to exercise properly during travel.
So we were thrilled when we had the opportunity to learn more about how JW Marriott Hotels & Resorts, in partnership with The Joffrey Ballet, recently launched Behind the Barre, a series of in-room barre workout videos available on demand for travelers staying in guestrooms.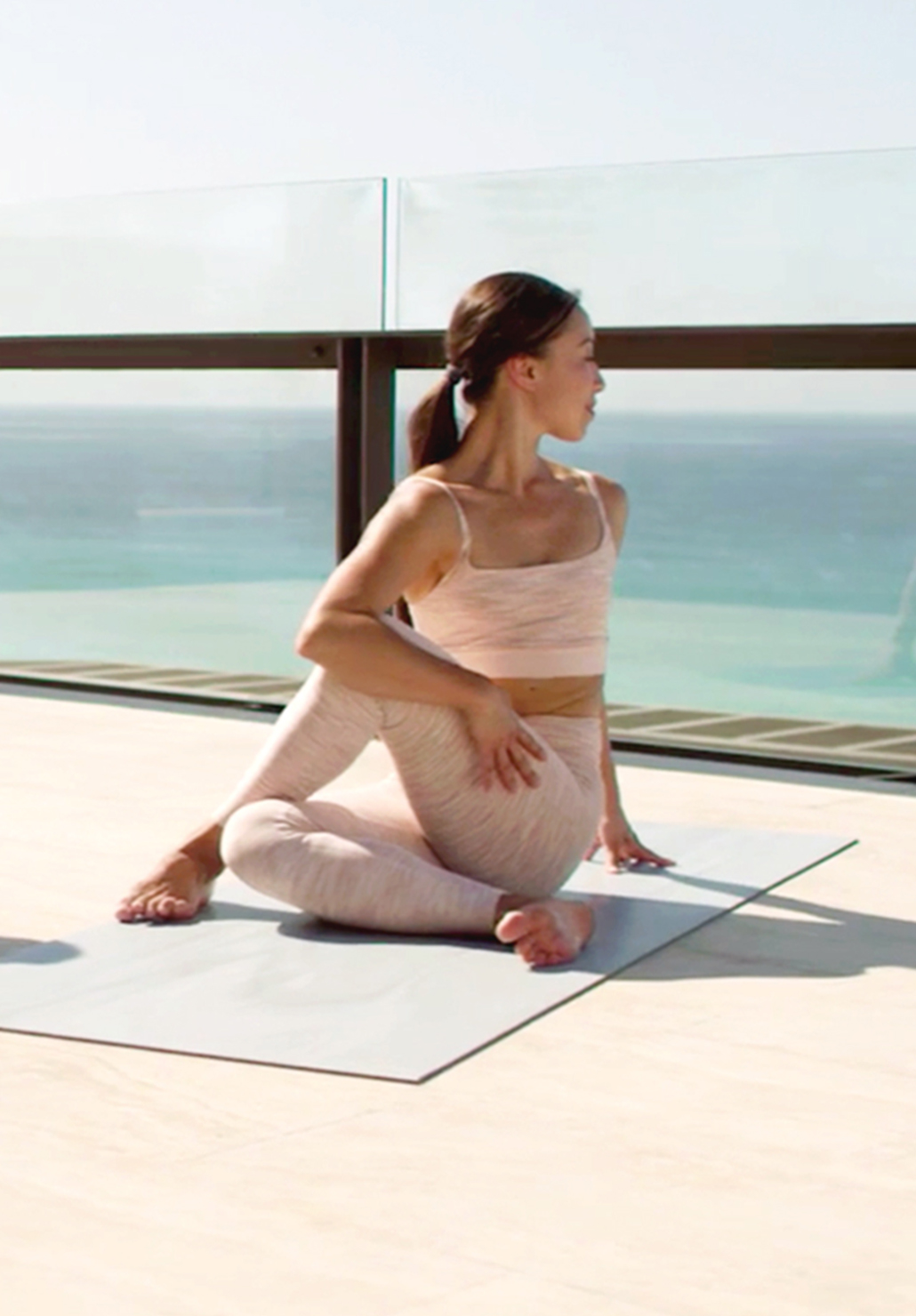 Launching first at recently renovated JW Marriott Essex House and rolling out across select JW Marriott hotels this fall, the series features customized barre class videos that can be tailored to any fitness level, inspired by three key wellness states: calm, balance, and invigorate.
Filmed at the JW Marriott Los Cabos Beach Resort & Spa, the barre videos highlight three of Joffrey's professional ballet dancers, showcasing fun, challenging workouts that include full-body barre method, core strength and stretching. Designed specifically for a guestroom environment, the workouts allow travelers to enjoy a fitness class workout in a private setting – all at their convenience.
Behind the Barre marks the second time that JW Marriott has partnered with America's premier ballet company. In 2014, the two companies launched Poise and Grace, an internal training initiative for global associates of the luxury hotel brand. Utilizing the foundations of ballet, the program was created to teach employees to exhibit finesse and gracefulness as part of their daily routines, ultimately resulting in a refined guest experience. Behind the Barre is the first guest-facing partnership from the two storied brands, highlighting JW Marriott's commitment to well-being by providing guests with the tools and techniques to maintain a healthy lifestyle no matter where your travels take you.
To learn more about this program, check out this video interview from Mitzi Gaskins, Global Brand Leader, JW Marriott Hotels & Resorts and Ashley Wheater, Artistic Director of The Joffrey Ballet and be sure to check out JWMarriottBehindTheBarre.com for even more information.