New Orleans is a city of magic and mystery. I loved having the opportunity to visit a few years ago during a food tour, so I was thrilled to have the chance to return for the opening of The Marquee by Bluegreen Vacations, a new boutique timeshare concept. Only in New Orleans for a quick 72 hours, the trip was centered around the innovative augmented reality features (more below) and luxurious offerings at The Marquee; however, there was some time to explore and experience some of this captivating.  Here are a few things I loved during my quick trip to "Big Easy."
Quick 72 Hours in New Orleans
1. Walking: Since there wasn't that much time, I took to the city by walking around the French Quarter. Seeing everything on foot is one of my favorite ways to see a city.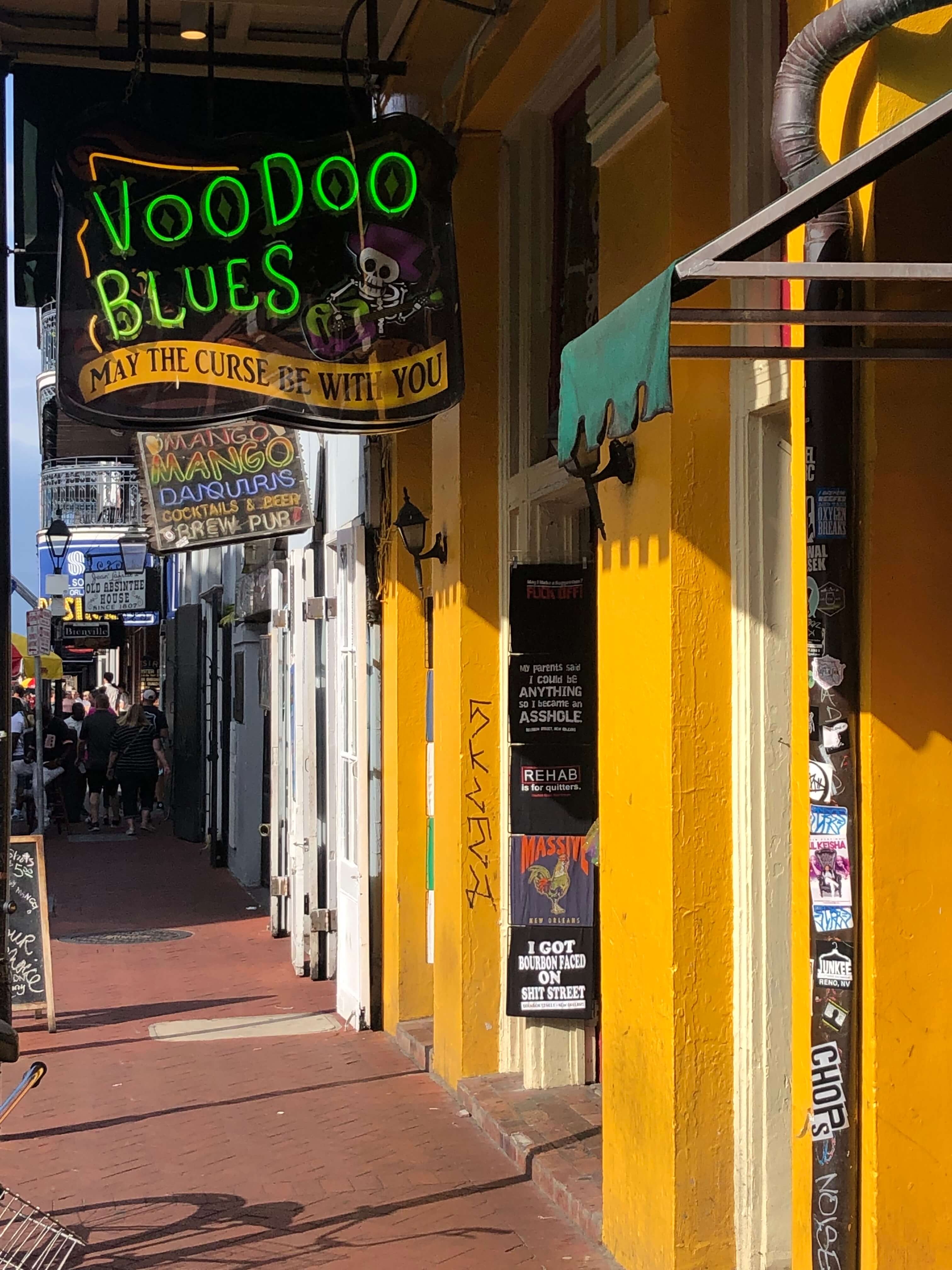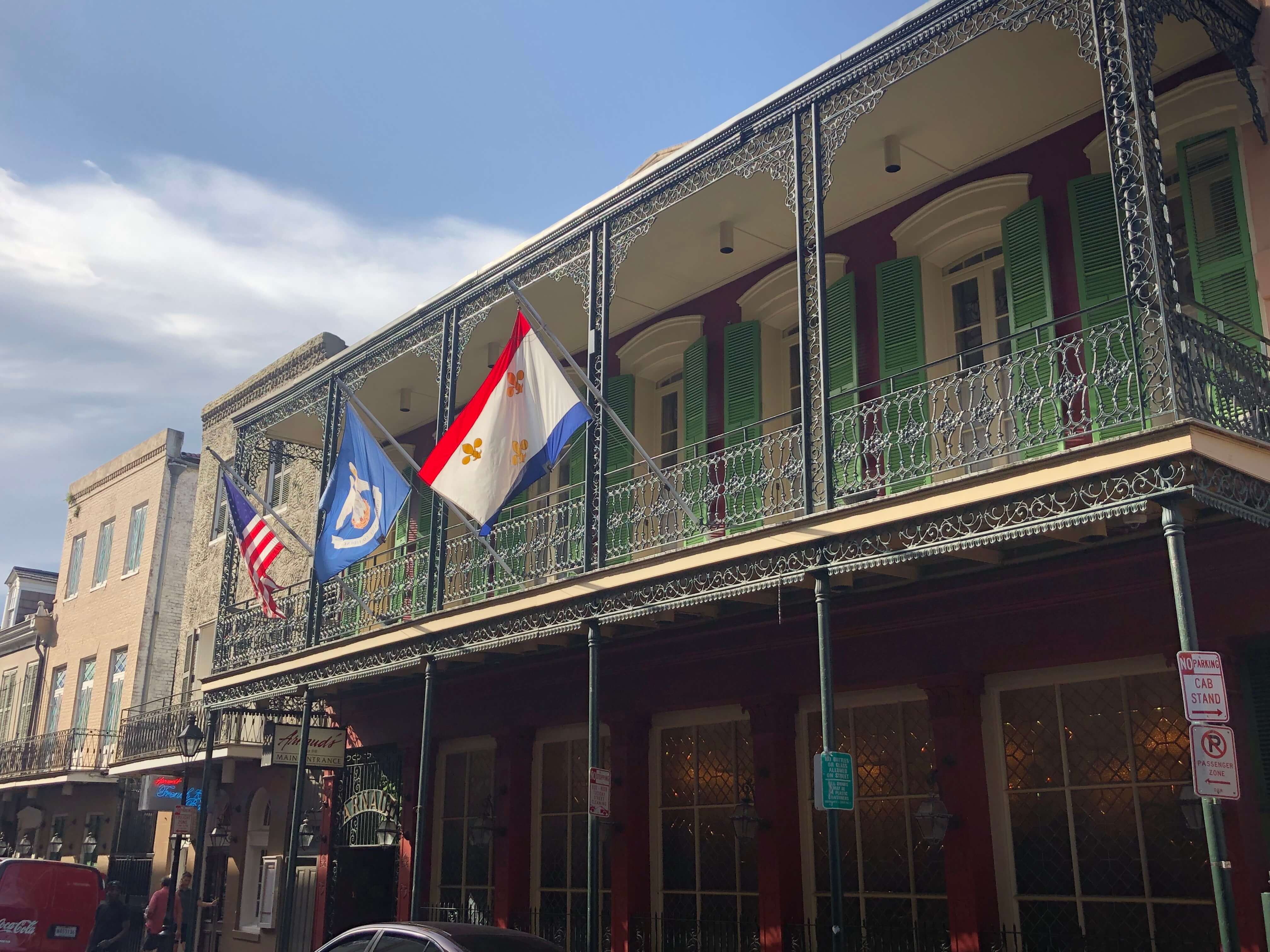 Along the way, I loved looking at all of the incredible buildings and architecture of the city that reflects another time.
I also visited the Hotel Monteleone to check out the carousel bar; however, the bar was packed with the prime seating filled. We took in the sights and captured some video, but it was definitely a spot I would love to check out another time.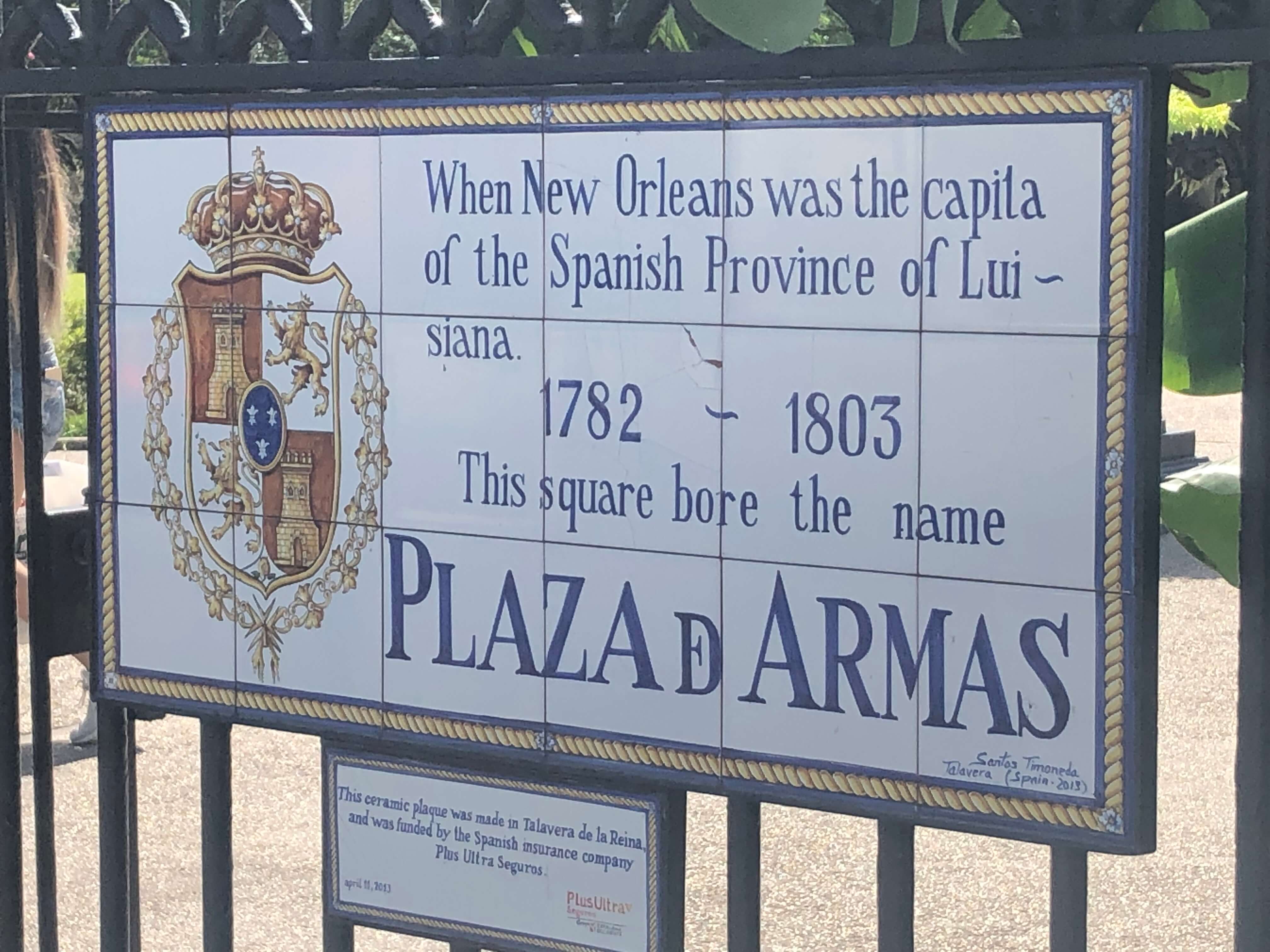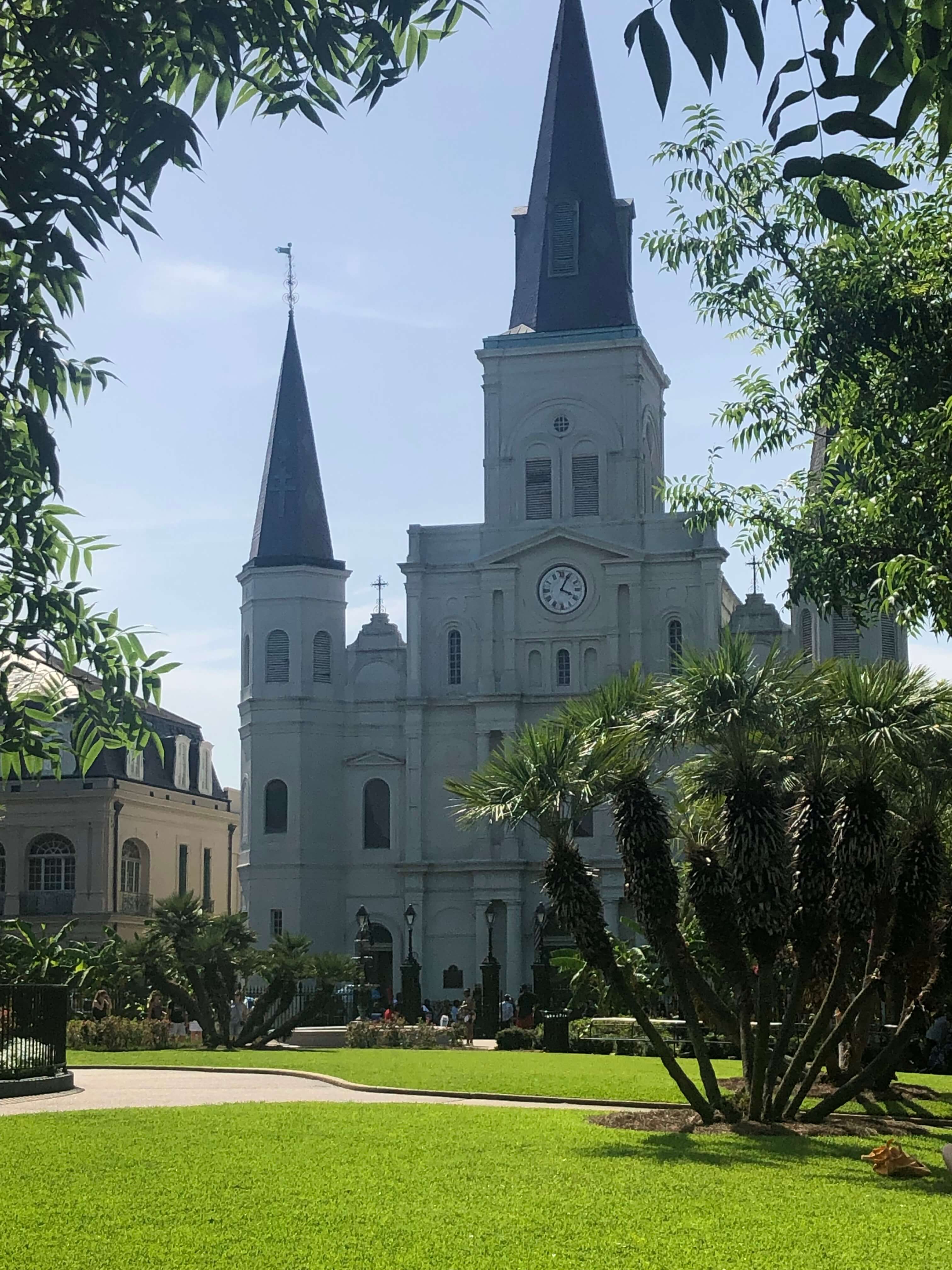 I also enjoyed walking the grounds of Jackson Square and listening to some live music along the way.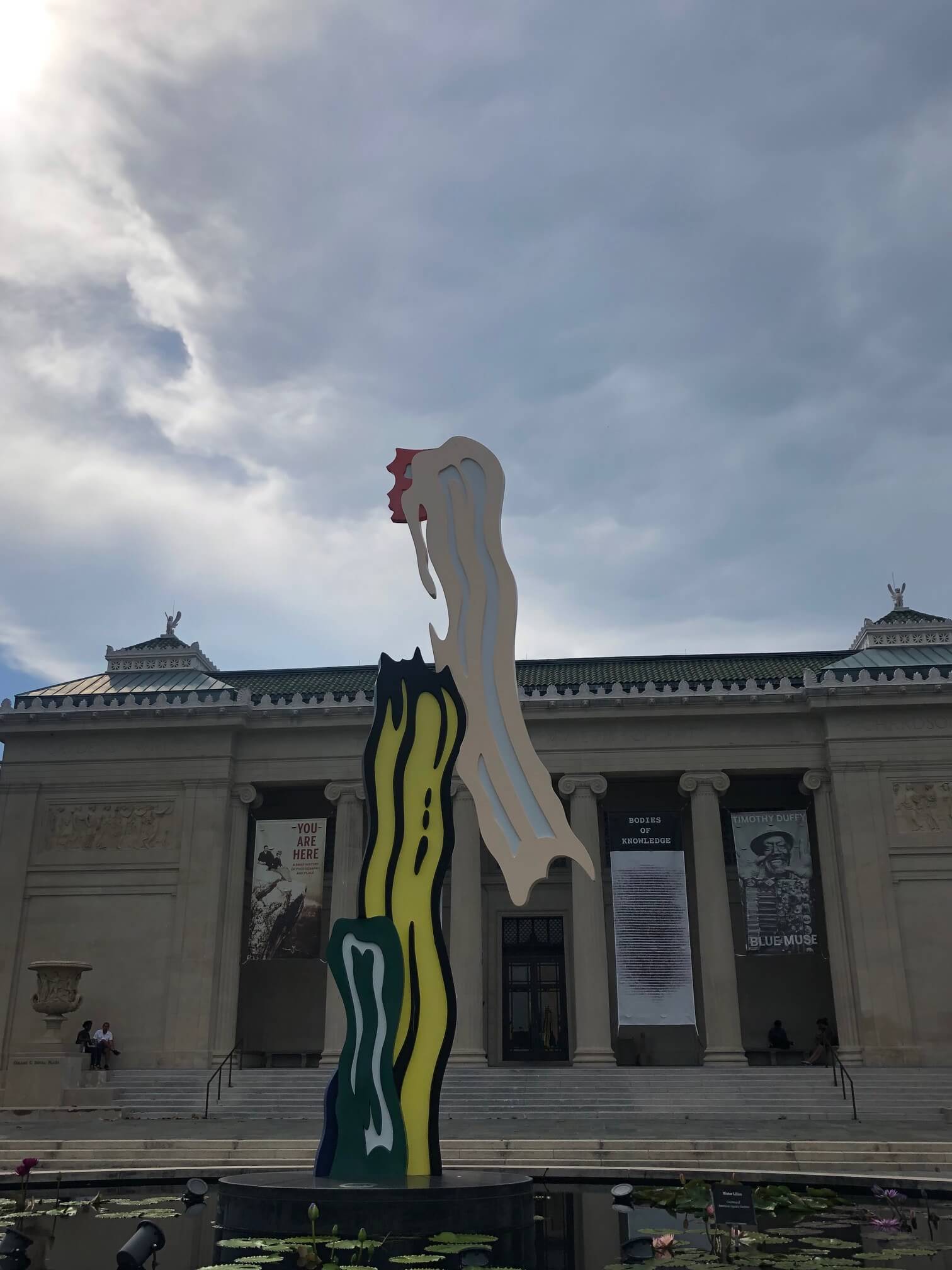 2. New Orleans Museum of Art: A short Uber ride from The Marquee, I was captivated by the New Orleans Museum of Art the second the car pulled up to its scenic grounds. I loved exploring the space and its collections.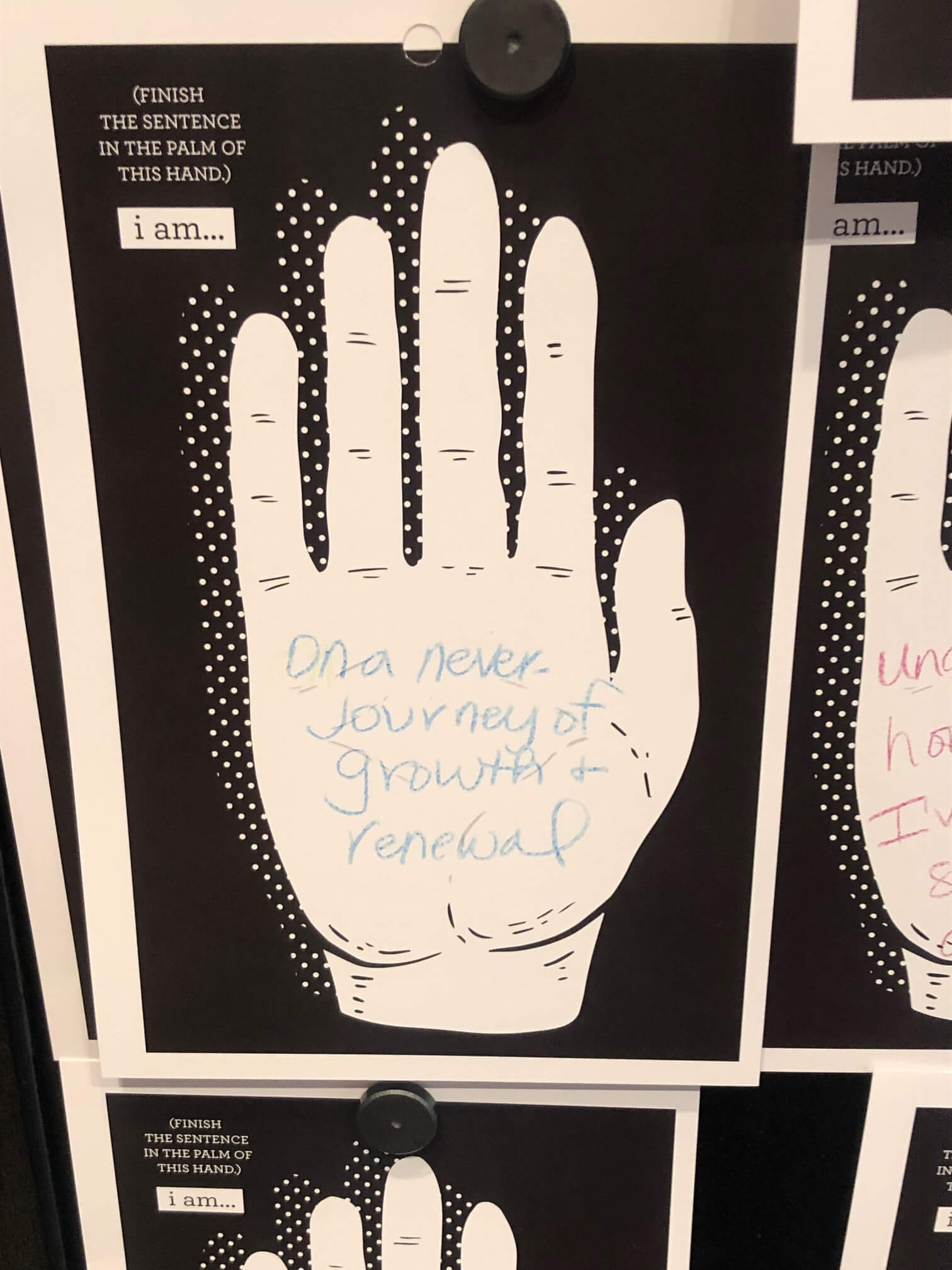 I was particularly struck by one of their limited-edition exhibits, "Bodies of Knowledge" that showcases the work of 11 international artists showcasing ways of representation through books, films, inks, music and more. It was captivating to see the raw and beautiful side of so many different cultural identities.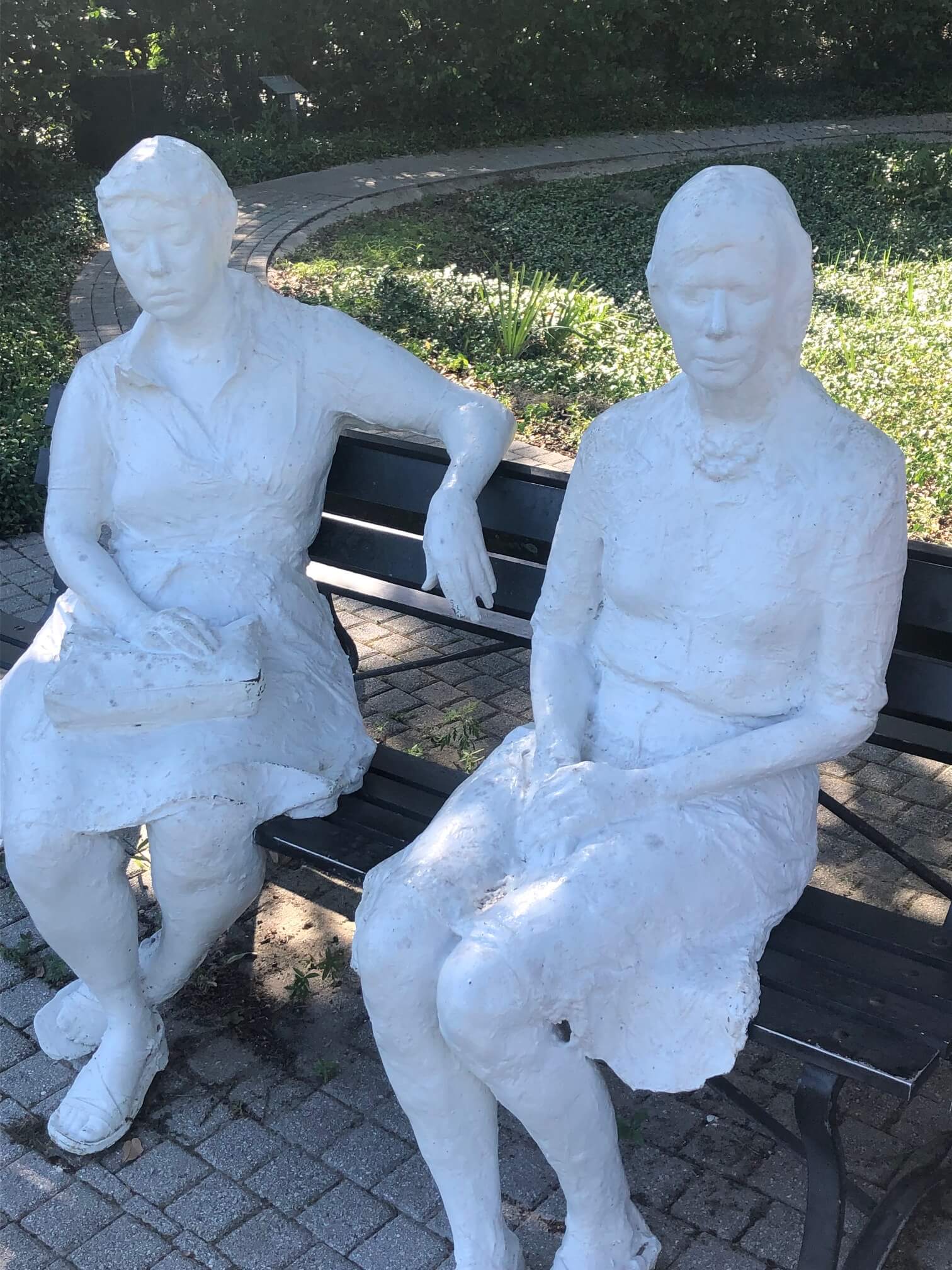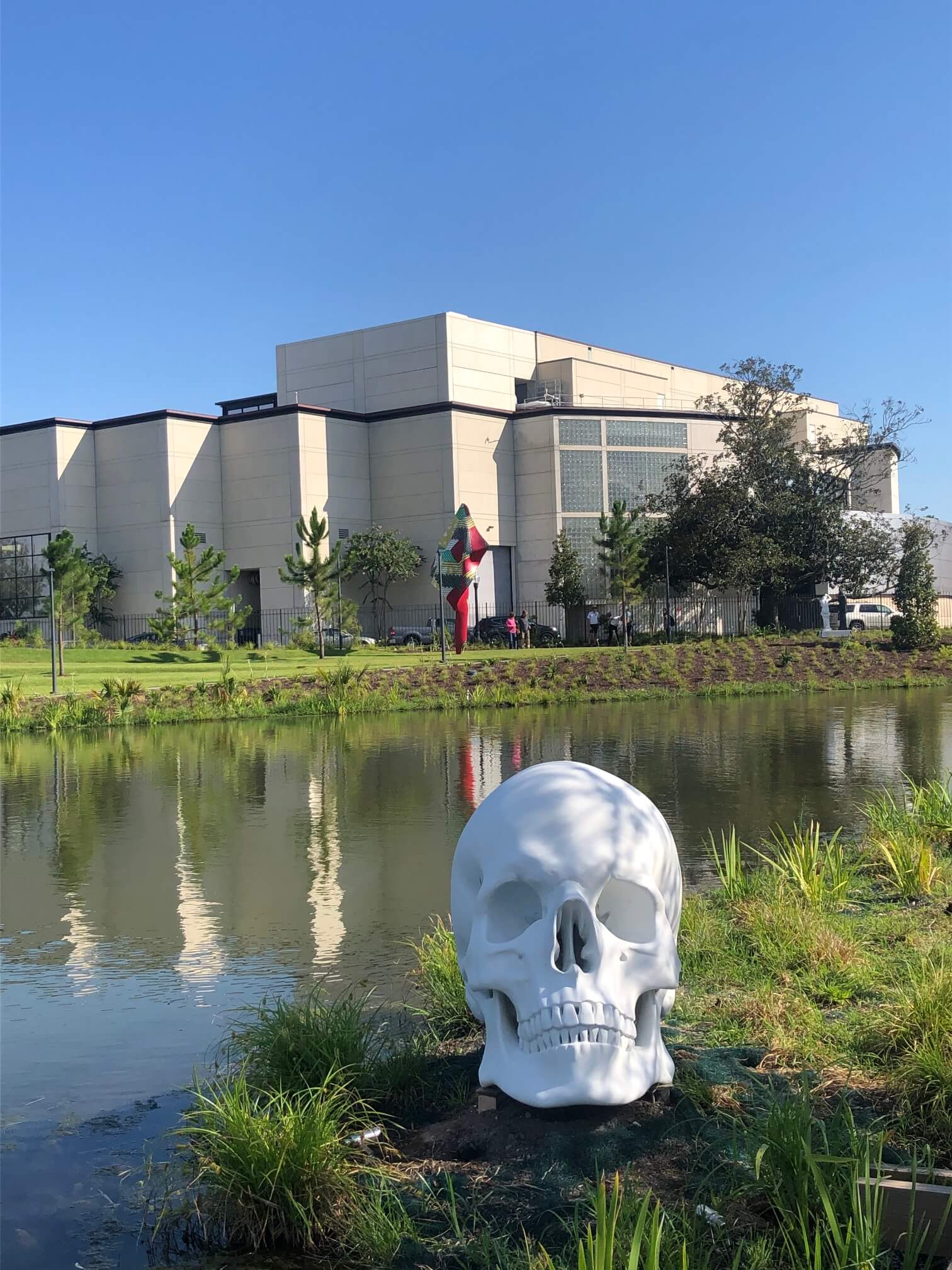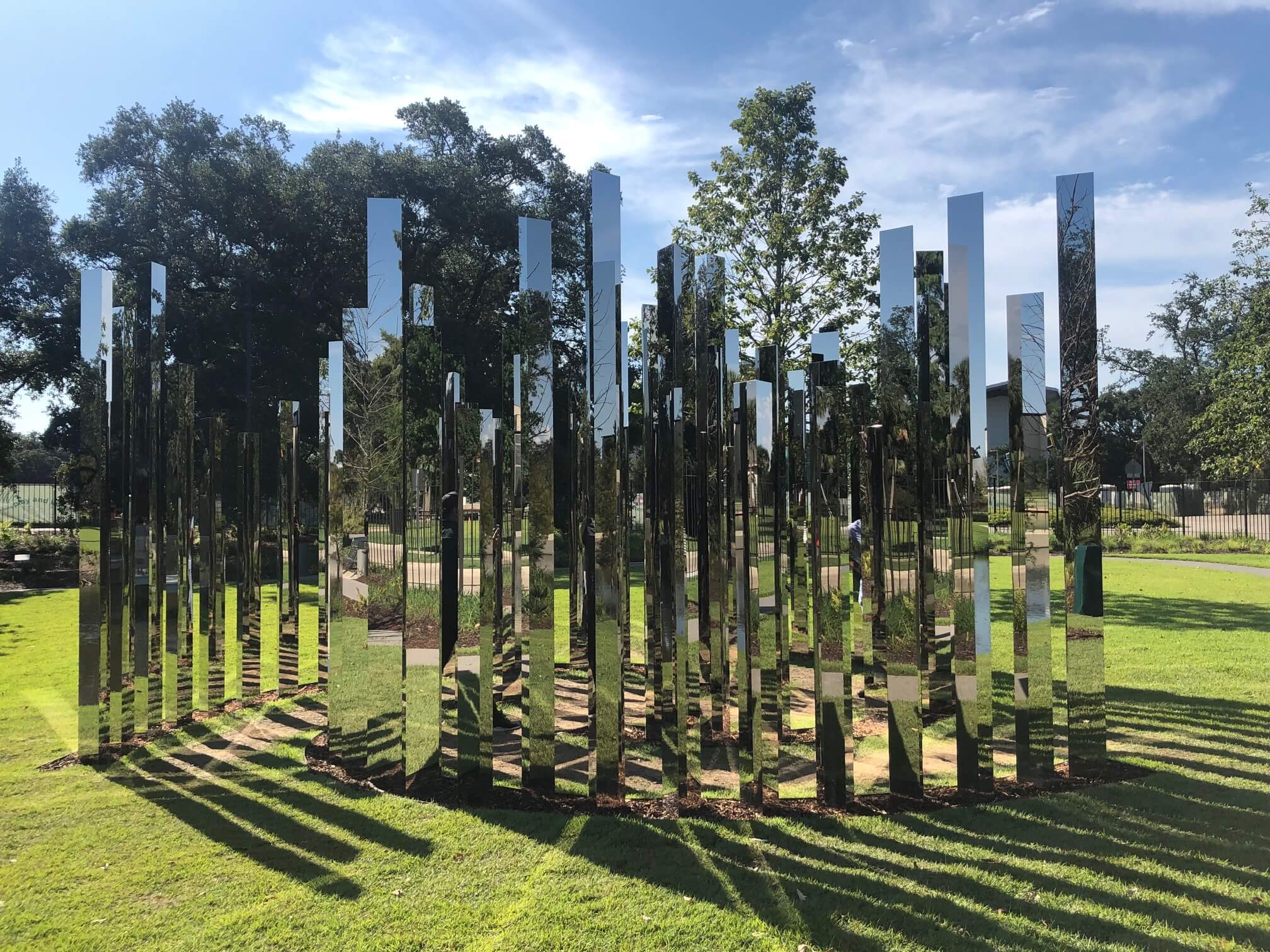 I also loved the impressive Sydney and Walda Besthoff Sculpture Garden that is situated on 11 acres, showcasing more than 90 works of art. It was so relaxing to walk through the space, soaking in the incredible collections (the mirror labyrinth and skull were favorites!). This area is actually free, so anyone can explore and check out its magic and beauty, seven days a week.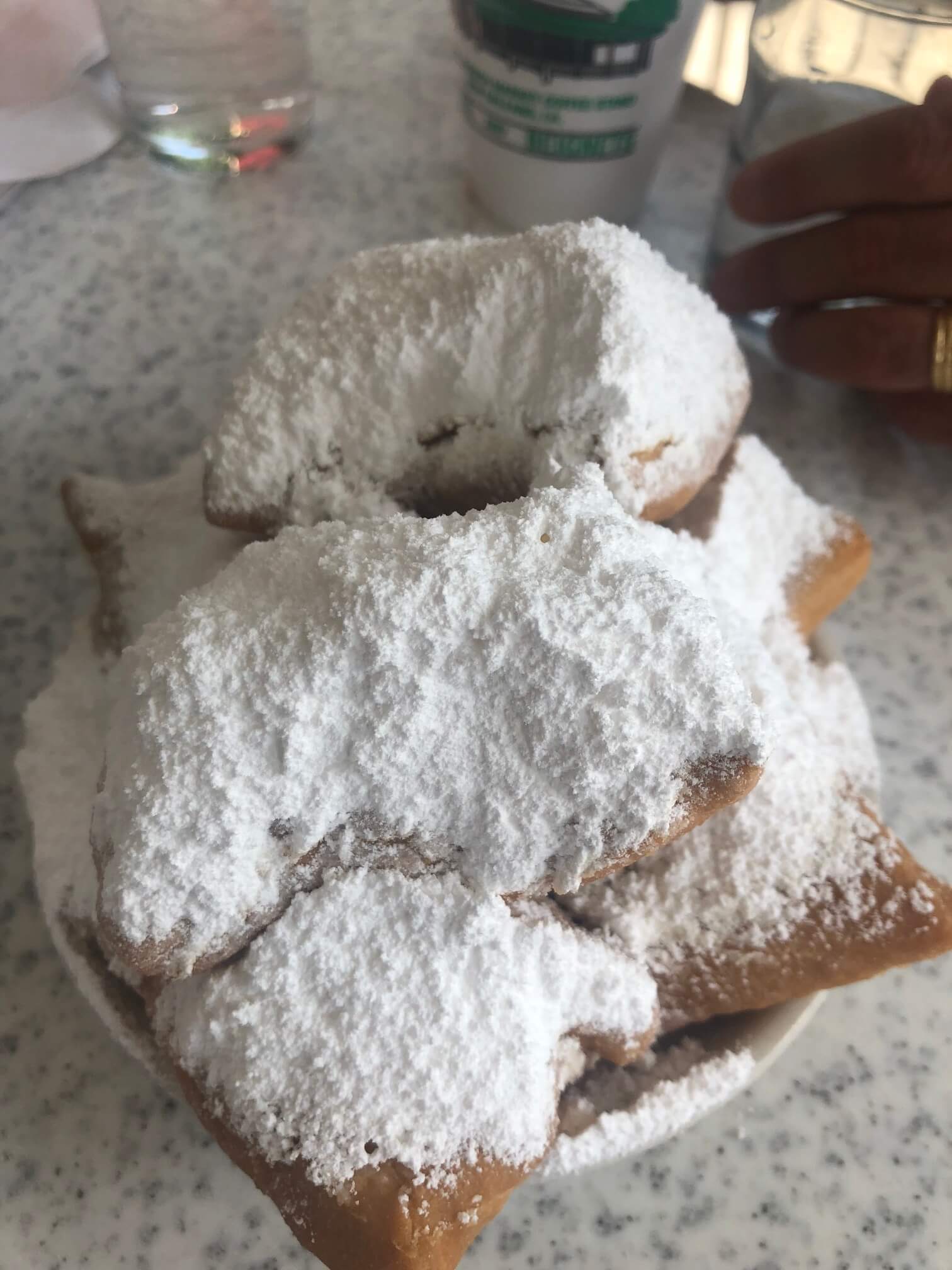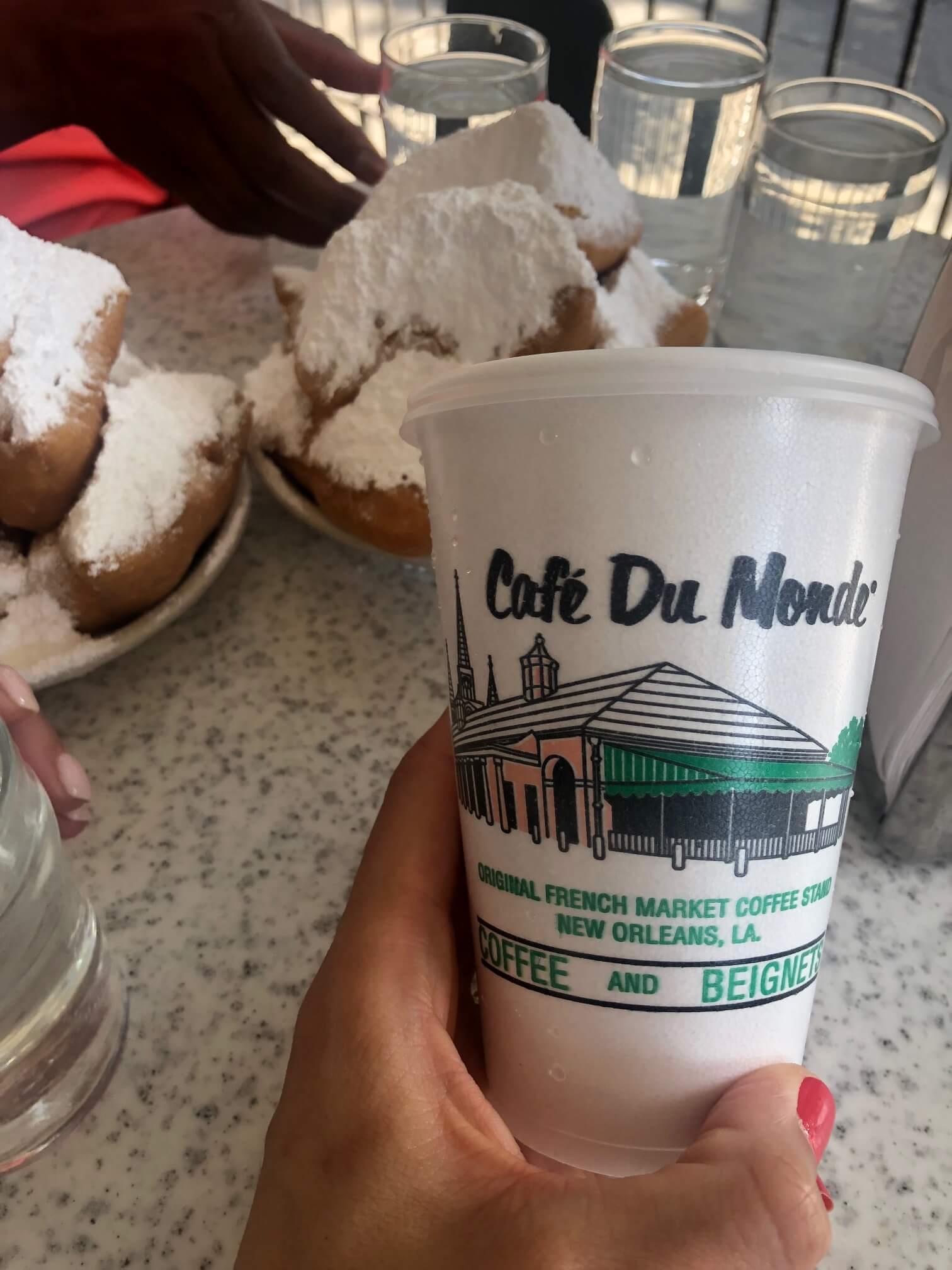 3. Café Du Monde: One of the first stops on our walking tour, Café Du Monde is a quintessential New Orleans cafe to enjoy sugar-loaded beignets and coffee. These powdery treats do not disappoint that was awesome with an iced coffee. Their is no AC so be prepared to sweat it out while you nibble on your sugary treats. You can also take your treats with you nibbling on the go.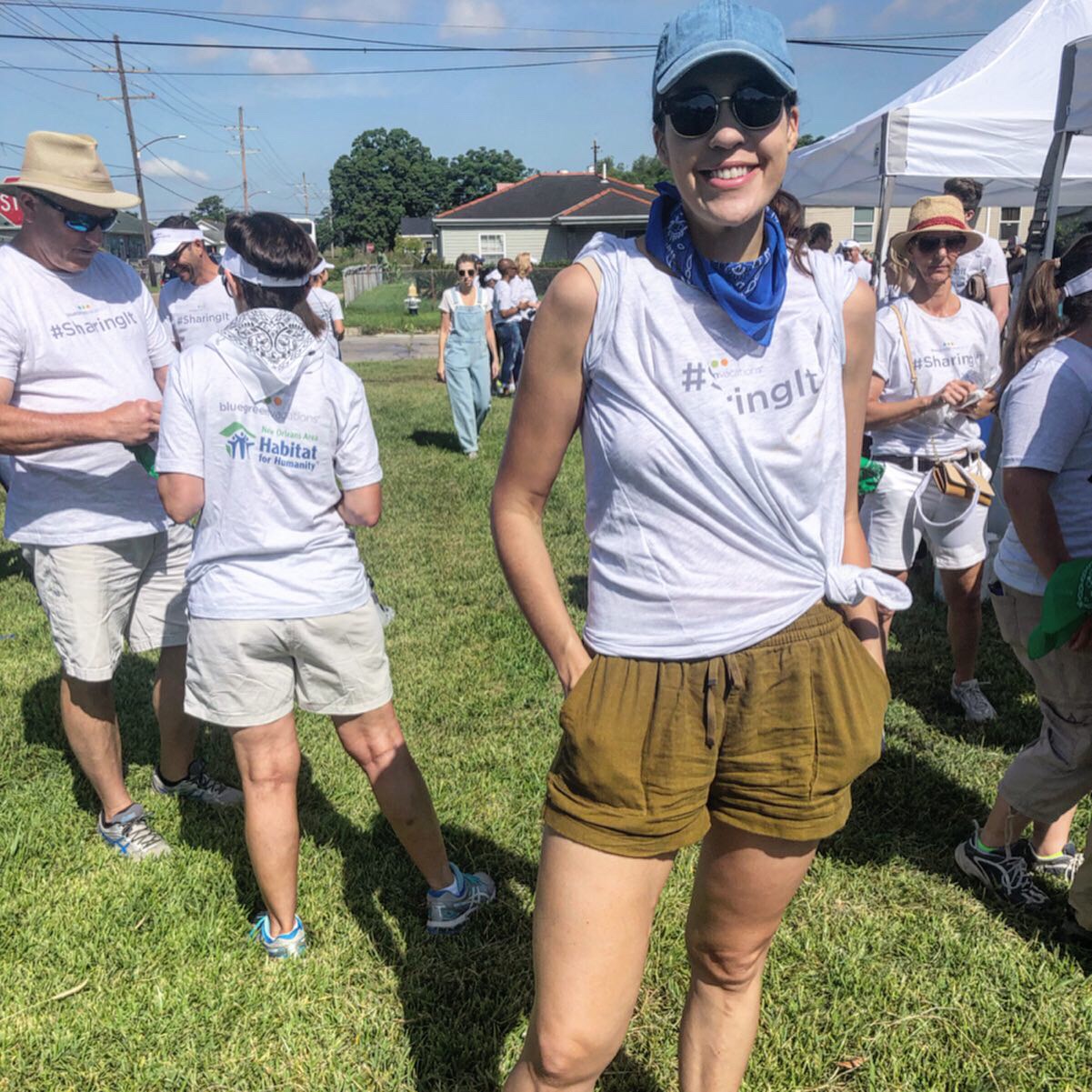 4. Habitat for Humanity Build: This was, by far, the best experience of the trip. While I loved the food and culture of the city, it was also eye-opening to learn more about the needs for homes in the Lower 9th Ward 14 years after Hurricane Katrina. (check out the complete video here).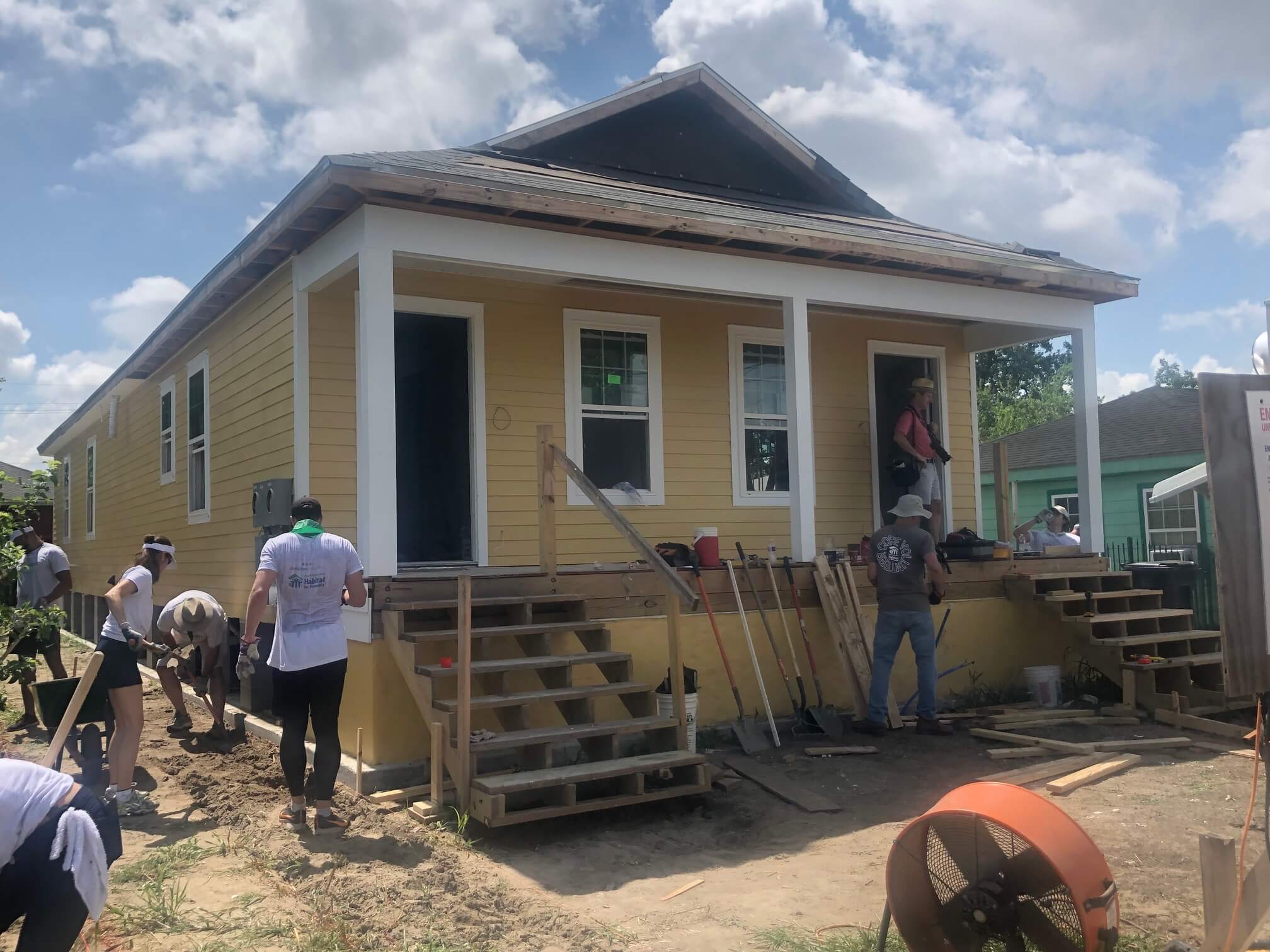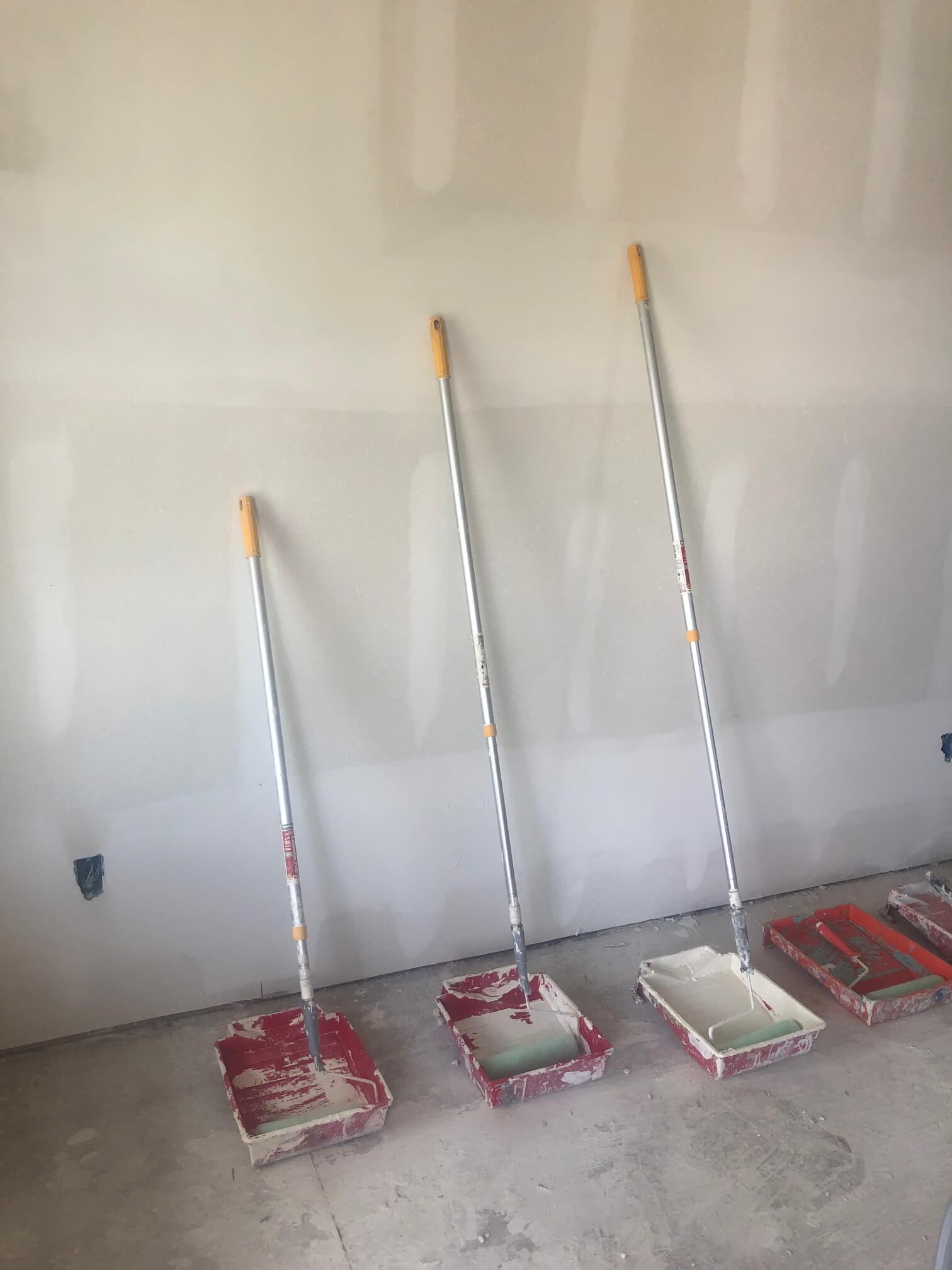 As part of the Bluegreen program, we were able to help with various projects at two homes. I worked with a group to paint the interiors of a house, including its living room, bedroom, bathroom and hallways. It was hot and hard, but incredibly fulfilling to both better understand what was going on and participate (in a small way) to help the community. I only wish that I could have stayed longer, but I am forever grateful for the chance to have a better understanding of the need for homes and for the opportunity to give back.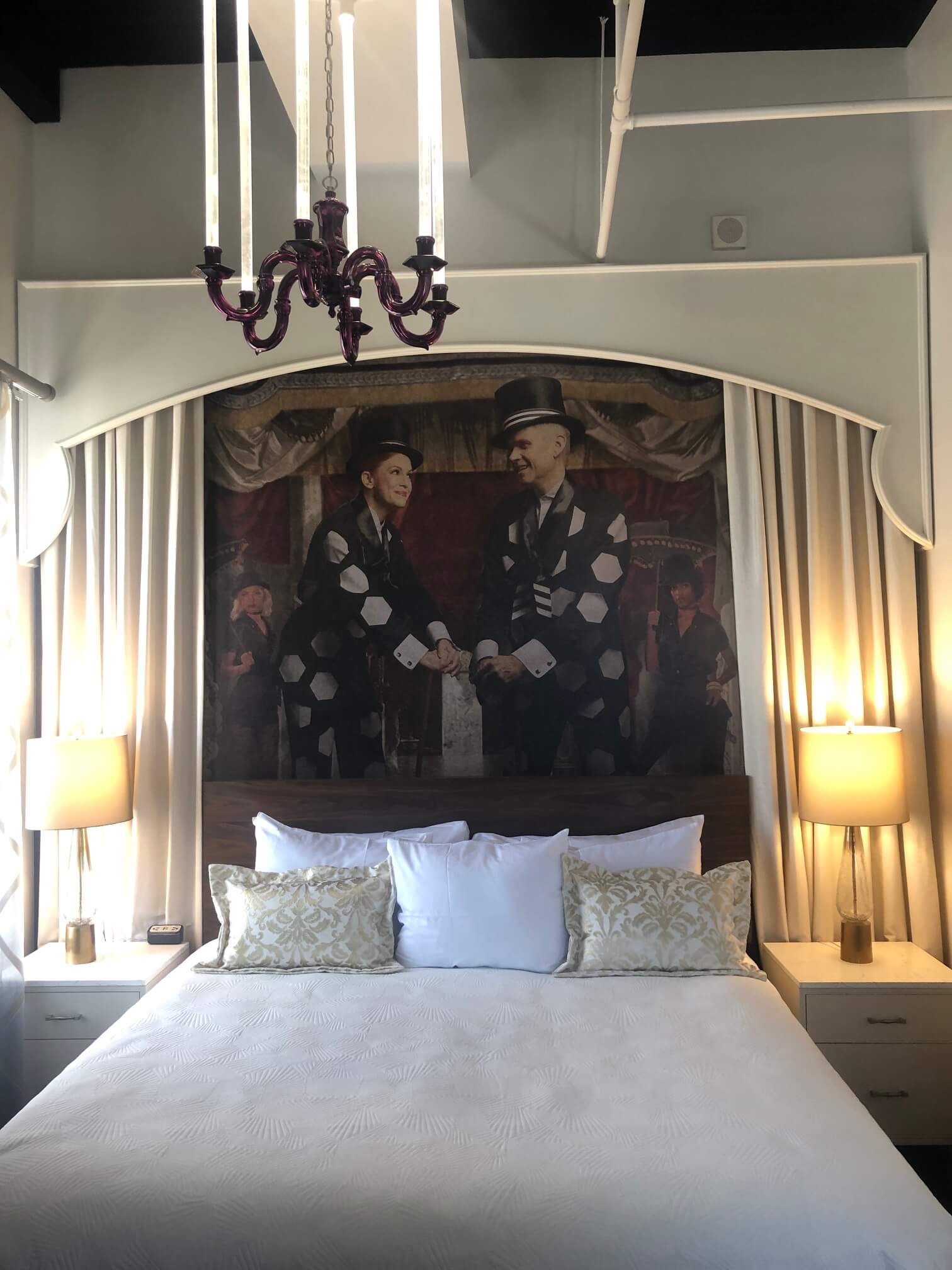 5. The Marquee: The magic of the trip was centered around the exciting opening of The Marquee. I was floored when I checked into my room that featured a full-kitchen, a decked out and beautifully decorated living room (complete with a Fender guitar), a plush bedroom with an immersive headboard, two TVs, and a washer and dryer, to name a few features.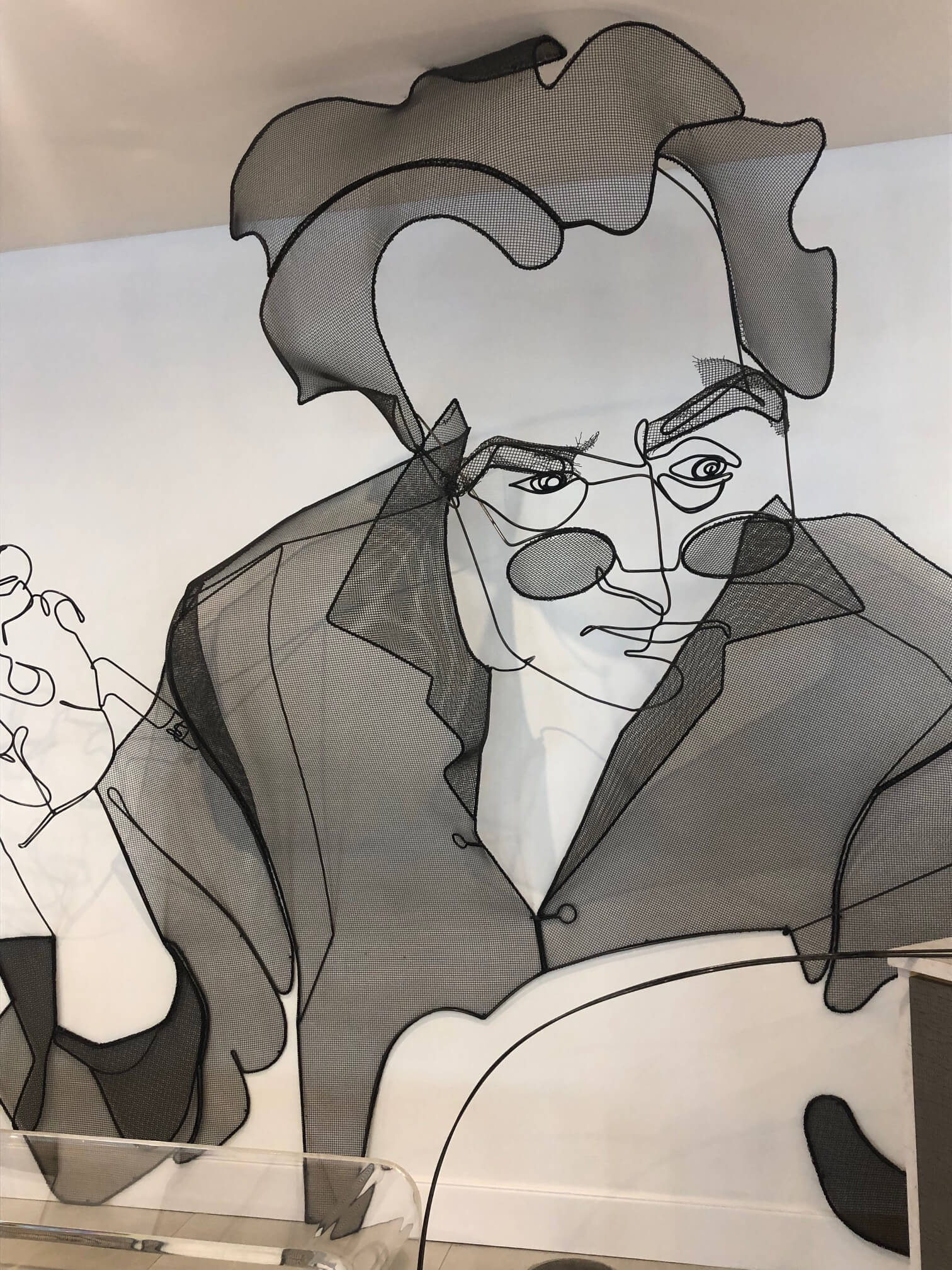 Unlike any hotel I've ever stayed in, The Marquee by Bluegreen Vacations instantly immerses guests into the world of New Orleans culture by using augmented reality moments and innovative décor–inspired by the rich traditions of theatre, vaudeville and story in New Orleans.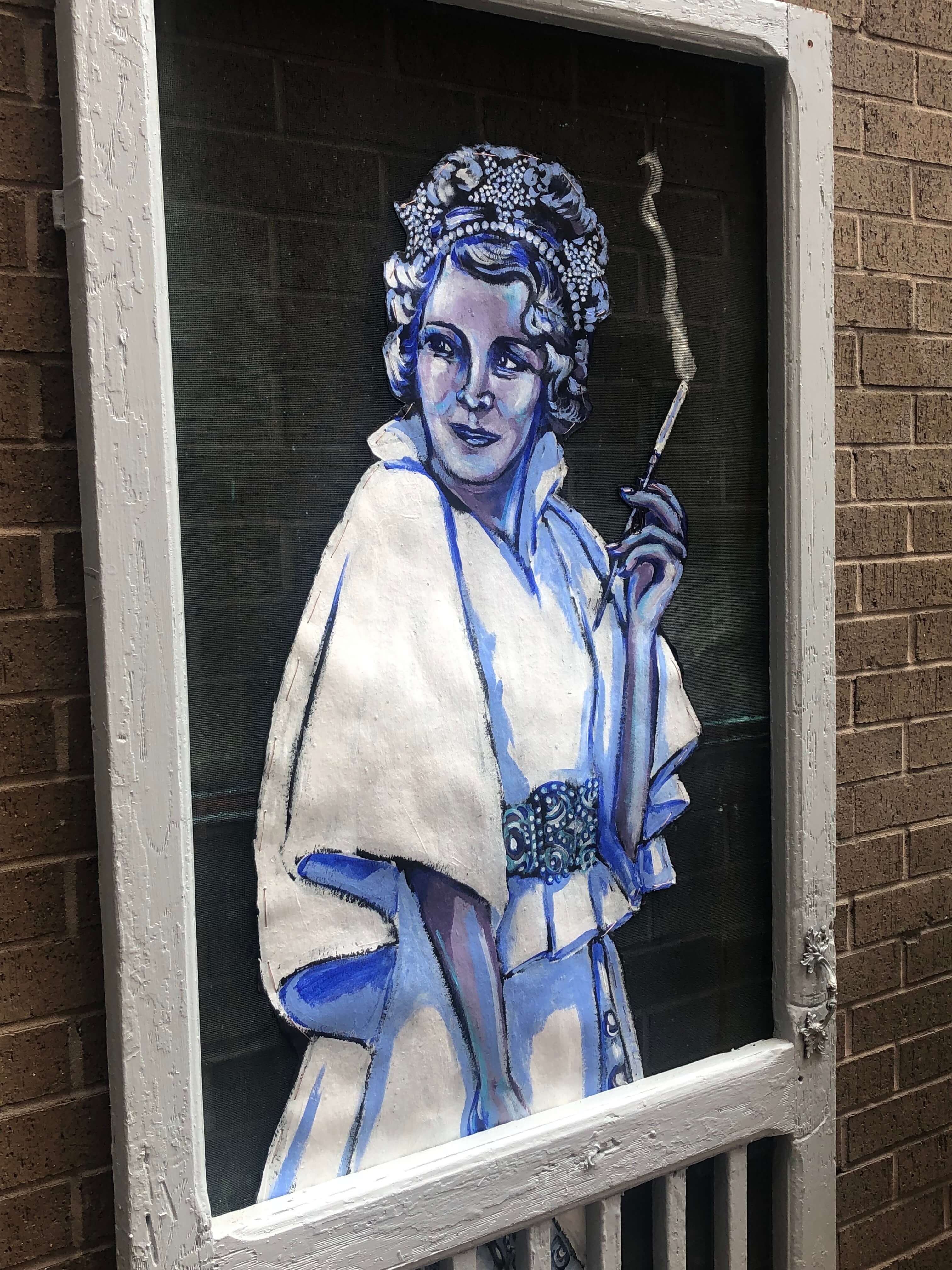 While it is part of the Bluegreen Vacations properties, The Marquee had lots of local flair throughout the space, like decor that's specific to this location and cool art from local artists.
This immersive experience brings to life stories of the past to connect future generations by telling its story through the Bluegreen Vacations mobile app. Guests point their phones at various places in their rooms (as well as in the hotel) where A/R characters to come to life and tell different stories.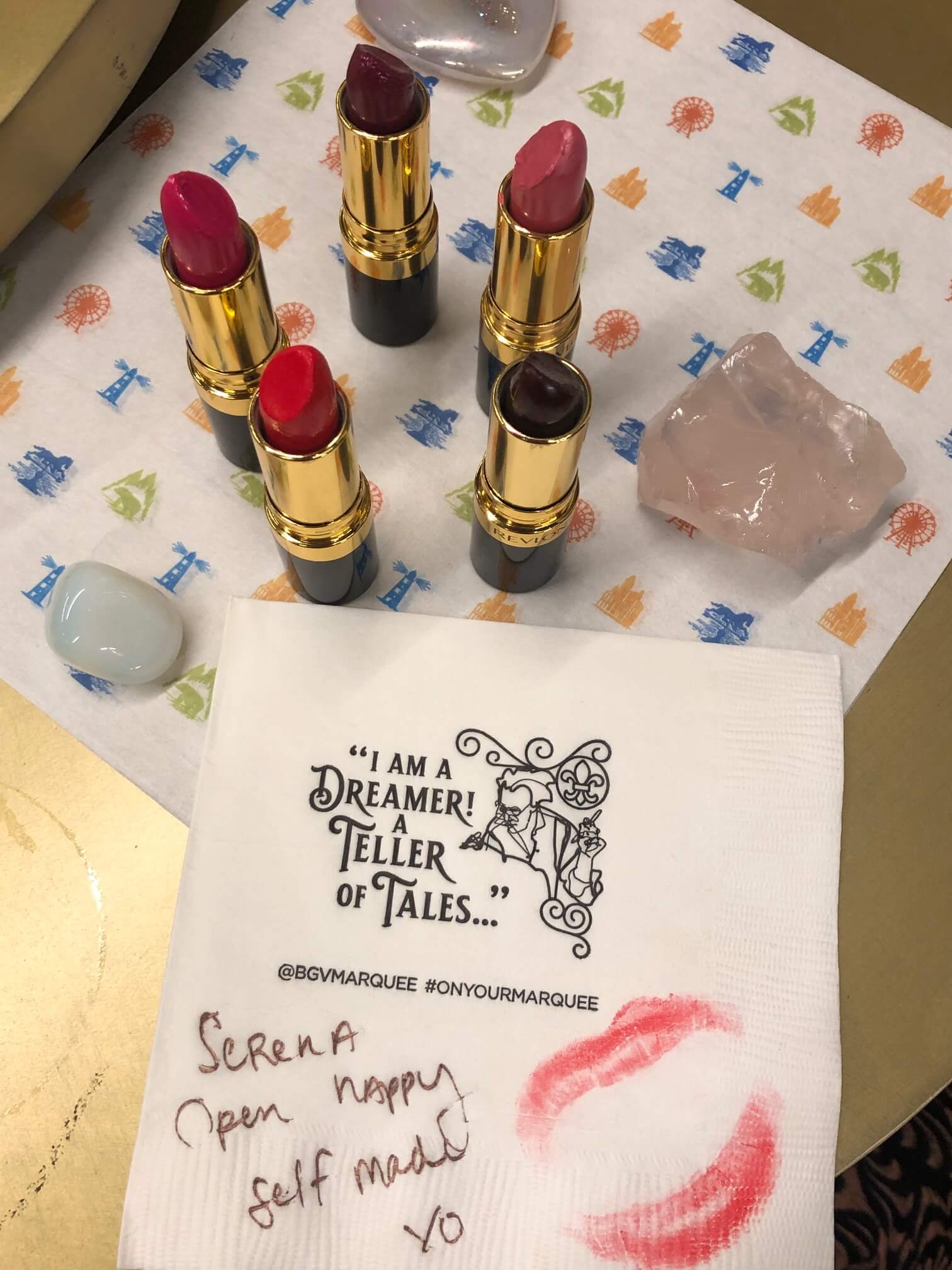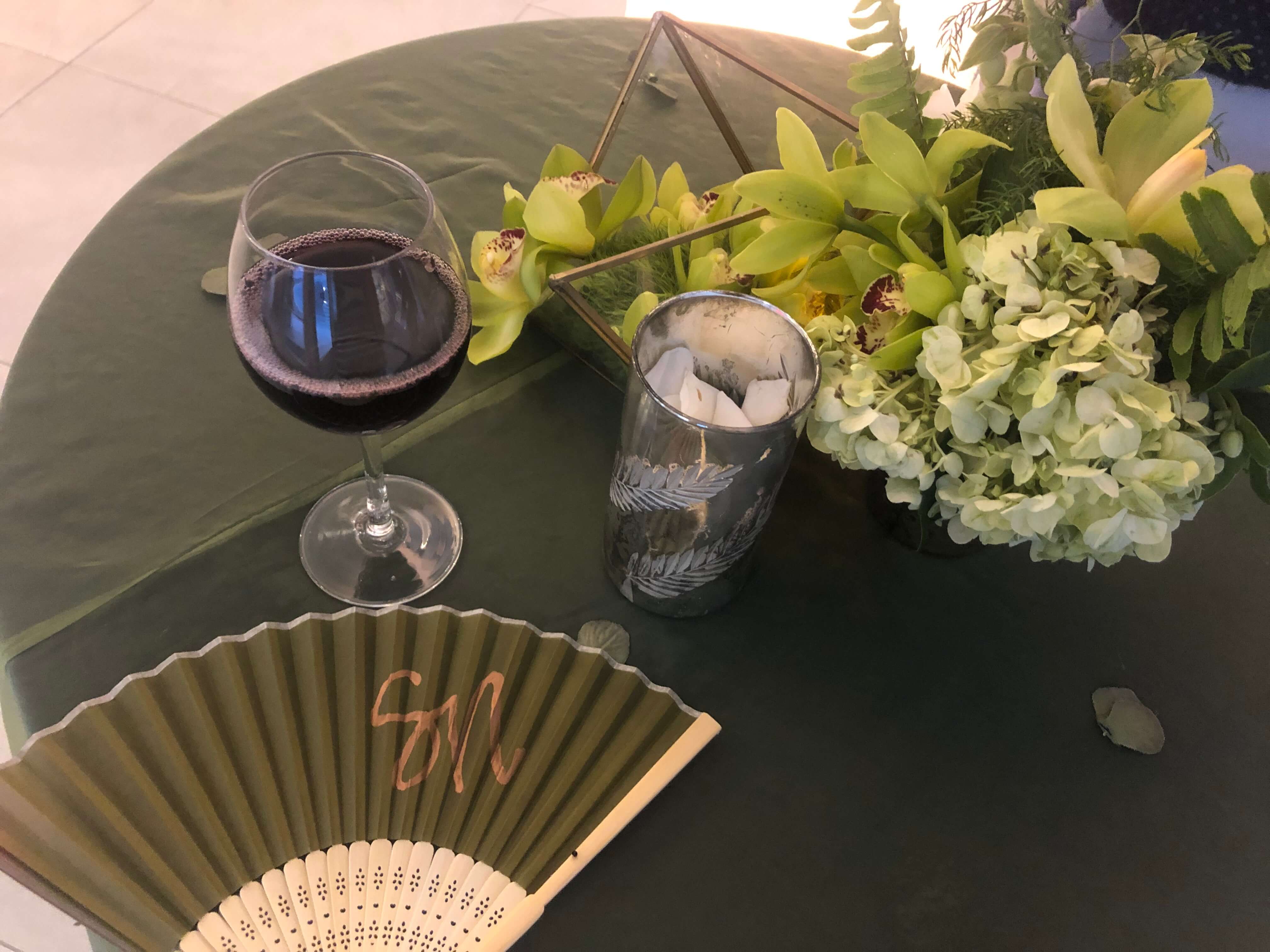 In addition to having the opportunity to experience these cool features, it was also awesome to celebrate the Grand Opening with music, food, dancing and the really cool Scents and Potions experience where I was able to create potions featuring scents from the hotel to a tarot reading and even a lipstick reading.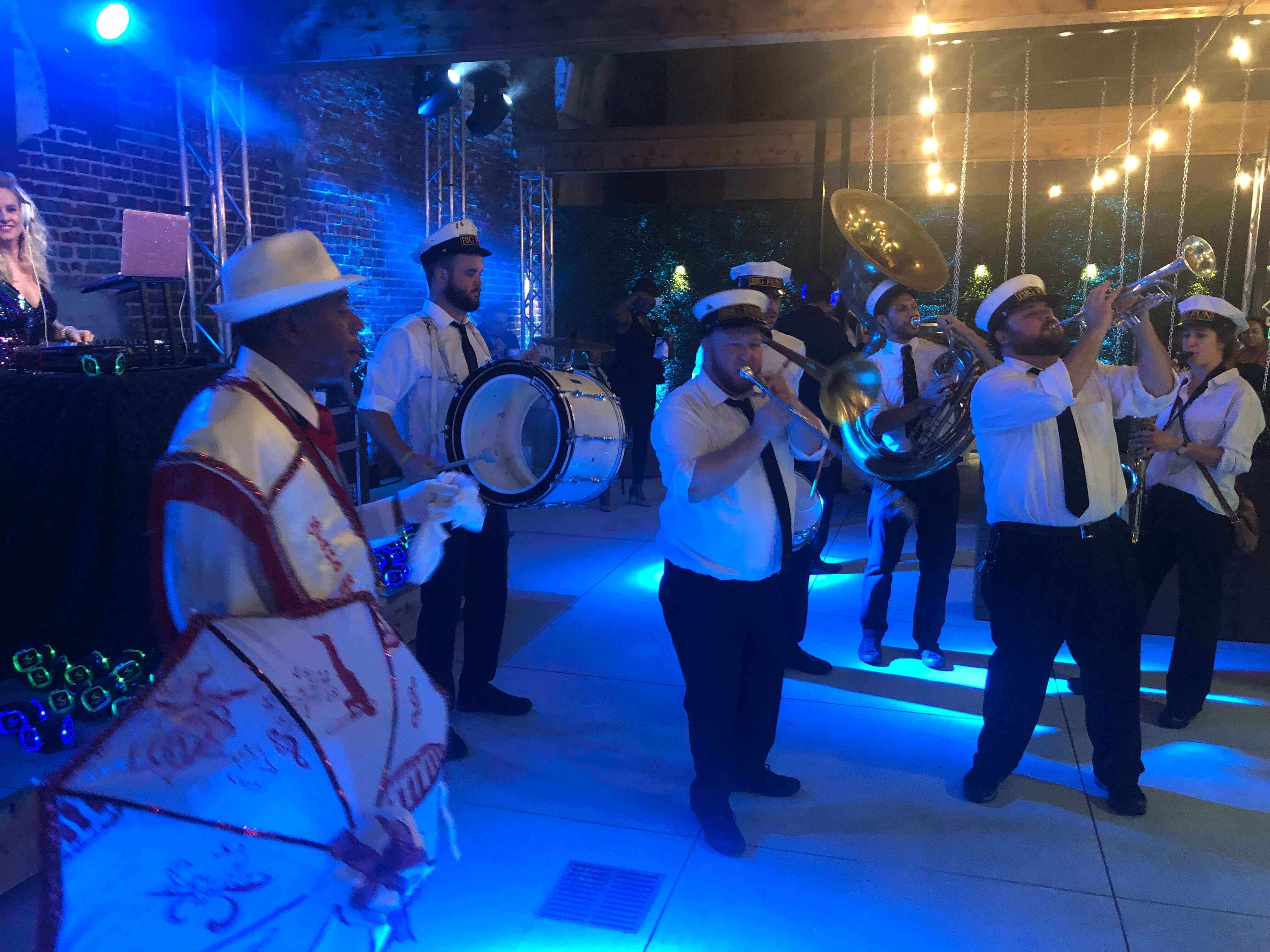 The Marquee also pulled out all of the stops for their opening party with silk aerialists, live music, a New Orleans band, silent disco and a late-night Cafe du Monde truck!
Check out even more about The Marquee here.
I was provided with a complimentary stay for the purposes of this review. All opinions, as always, are my own.