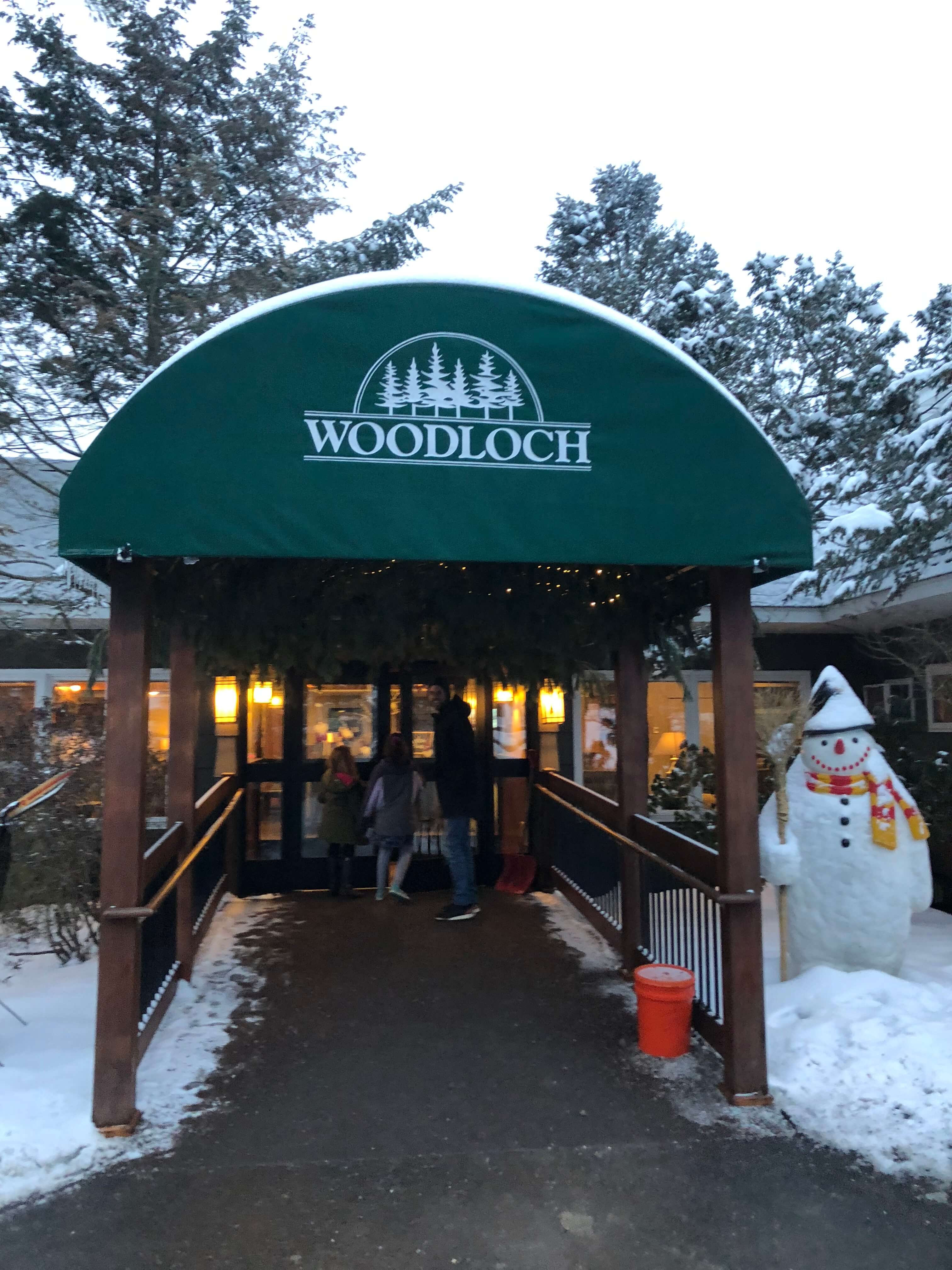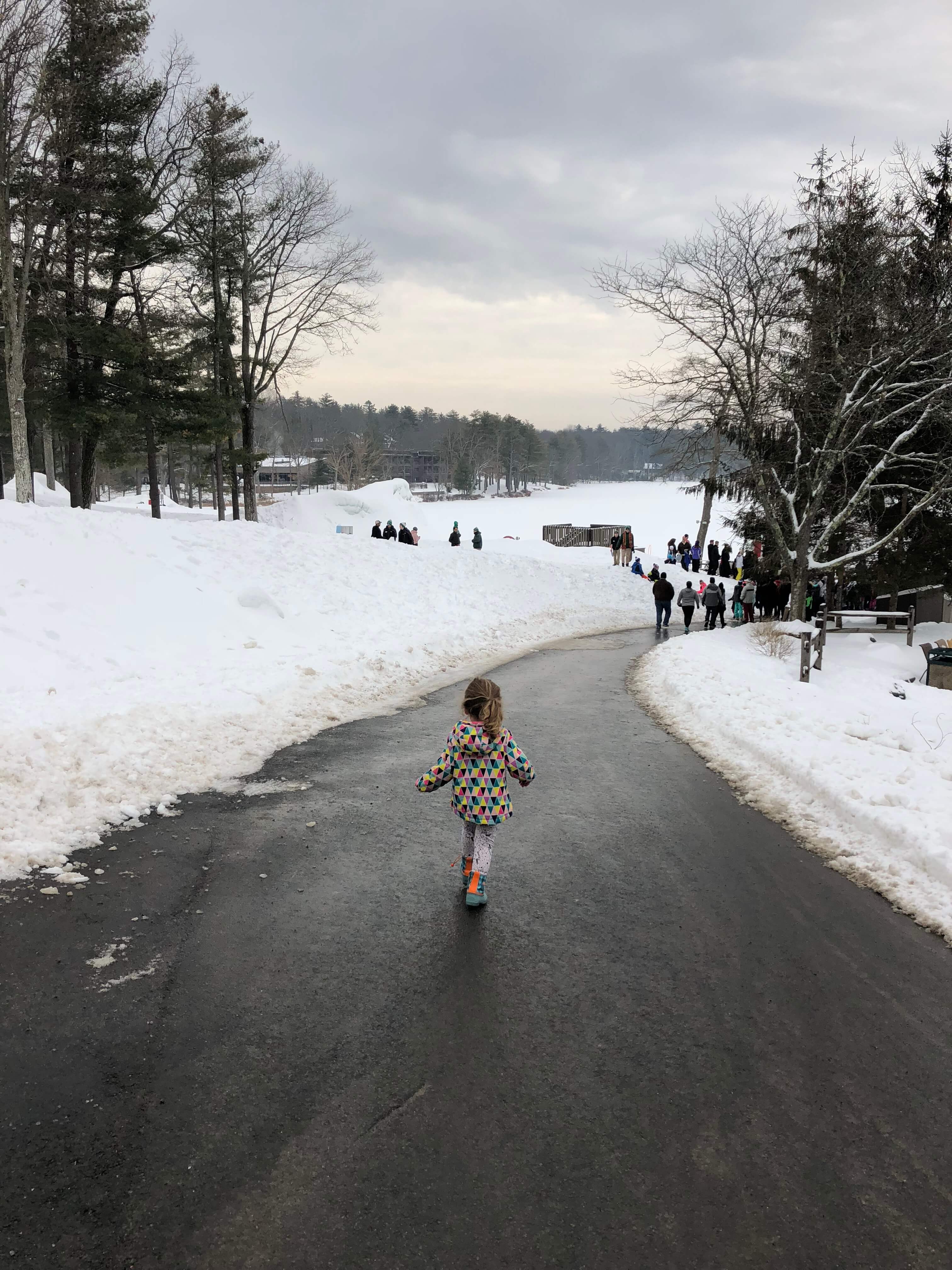 You don't always have to travel that far away to have a memorable family adventure. A few weeks ago my family did just that when we took a mini road trip to Woodloch. Located in the Hawley, PA (in the Poconos), Woodloch is renowned for their incredible on-site activities, amenities and all-inclusive meals (more on that below!). With three kiddos, I couldn't help but love how they made this experience so EASY, offering tons of things for us to do and see. Being that we visited in the winter, a lot of the activities we enjoyed involved indoor fun but with on-site pool, bumper cars and activities like Bakery Wars no one was complaining. Read on to check out 10 notable experiences at Woodloch that I think families will also enjoy:
10 Things Families Will Love at Woodloch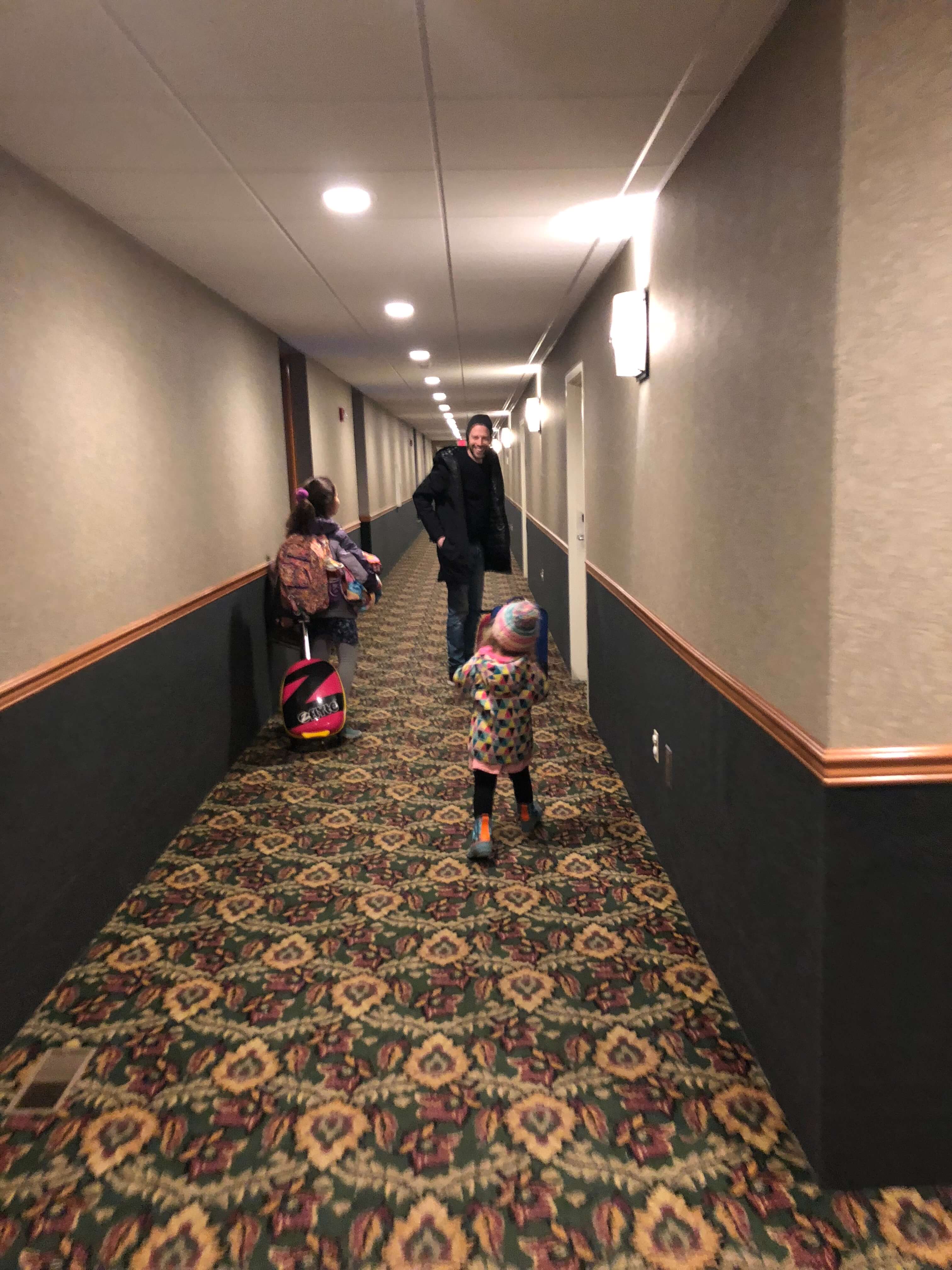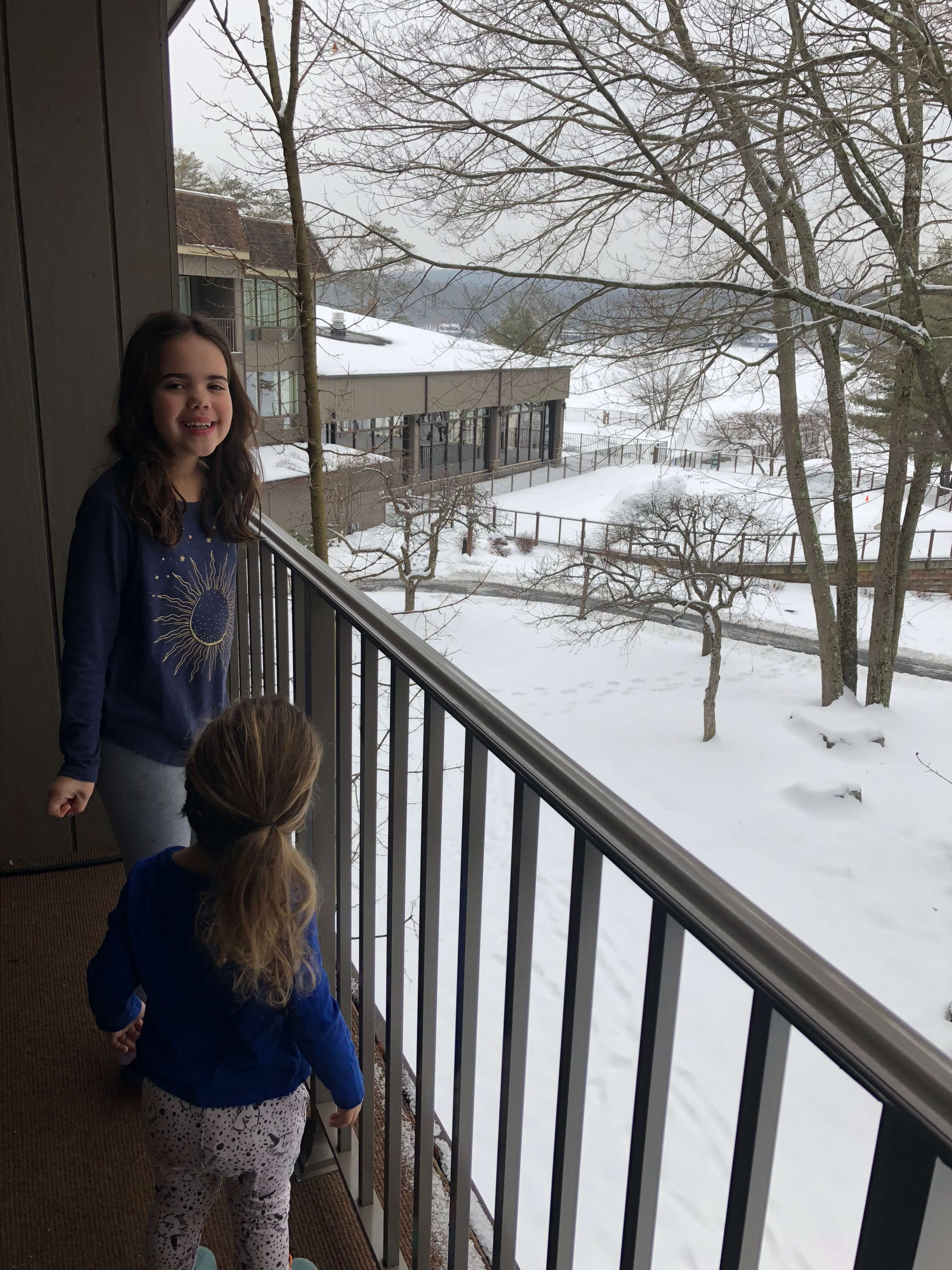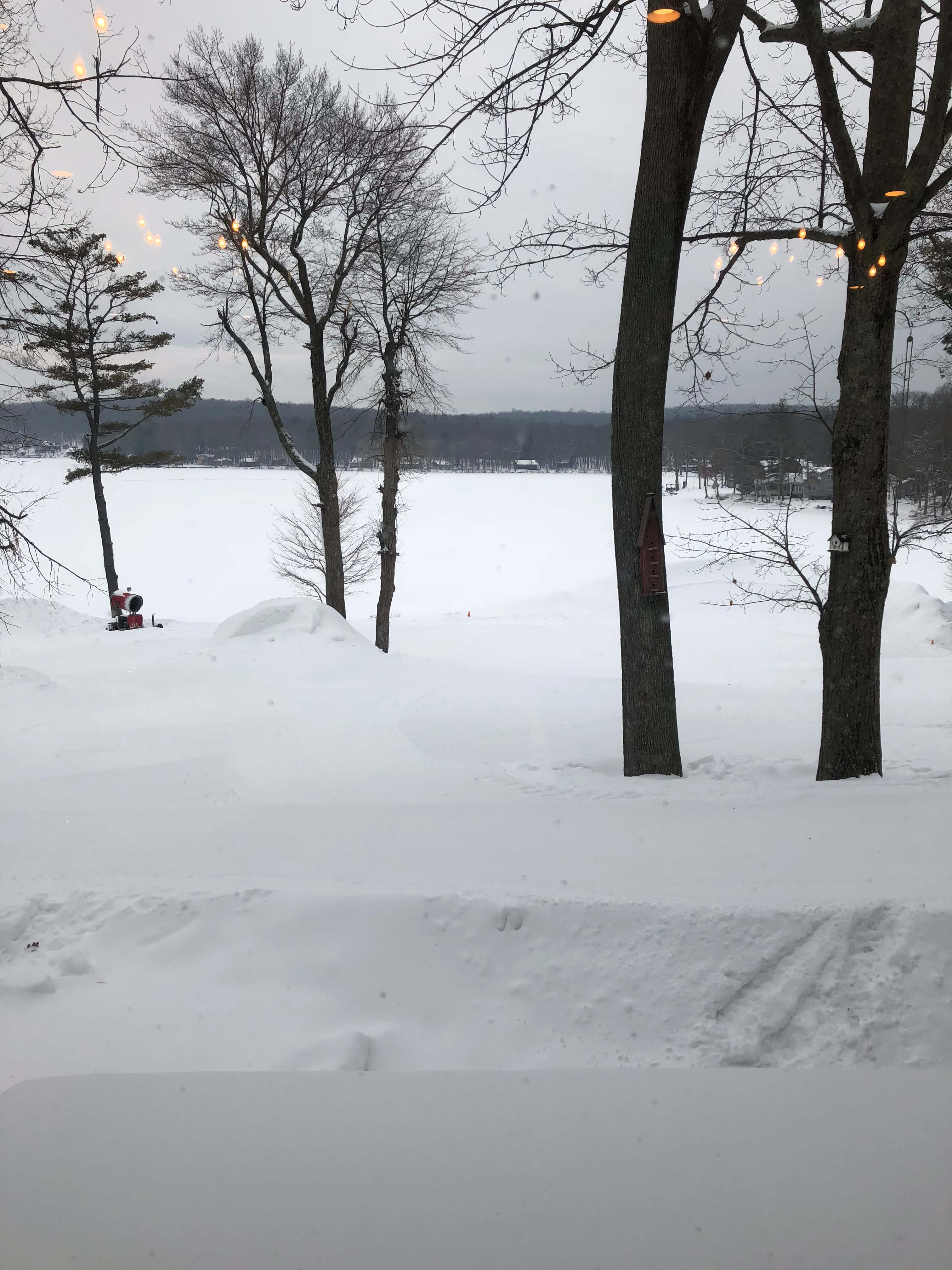 1. The Rooms: One of the most exciting things about going away is exploring the hotel room. My girls loved touring their new room, sleeping (and, yea, jumping) in their new beds, and having cable didn't hurt either. During our visit, we stayed in one of the Springbrook Suites, which offered a gorgeous view of the lake and easy access to the nearby pool and fitness center. The room, separated by a divider, also included one area where the two beds were located and another for the living room area. This was a huge bonus to have a separate area to chill without disturbing the kids at night. The room also included two bathrooms (with two showers!), a fridge, a table and two TV's. The beds were also super comfortable and the rooms were quite and calm, which was exactly what we needed after our long, adventurous days. They also offer tons of more accommodations for your family needs. You can check out more about this here.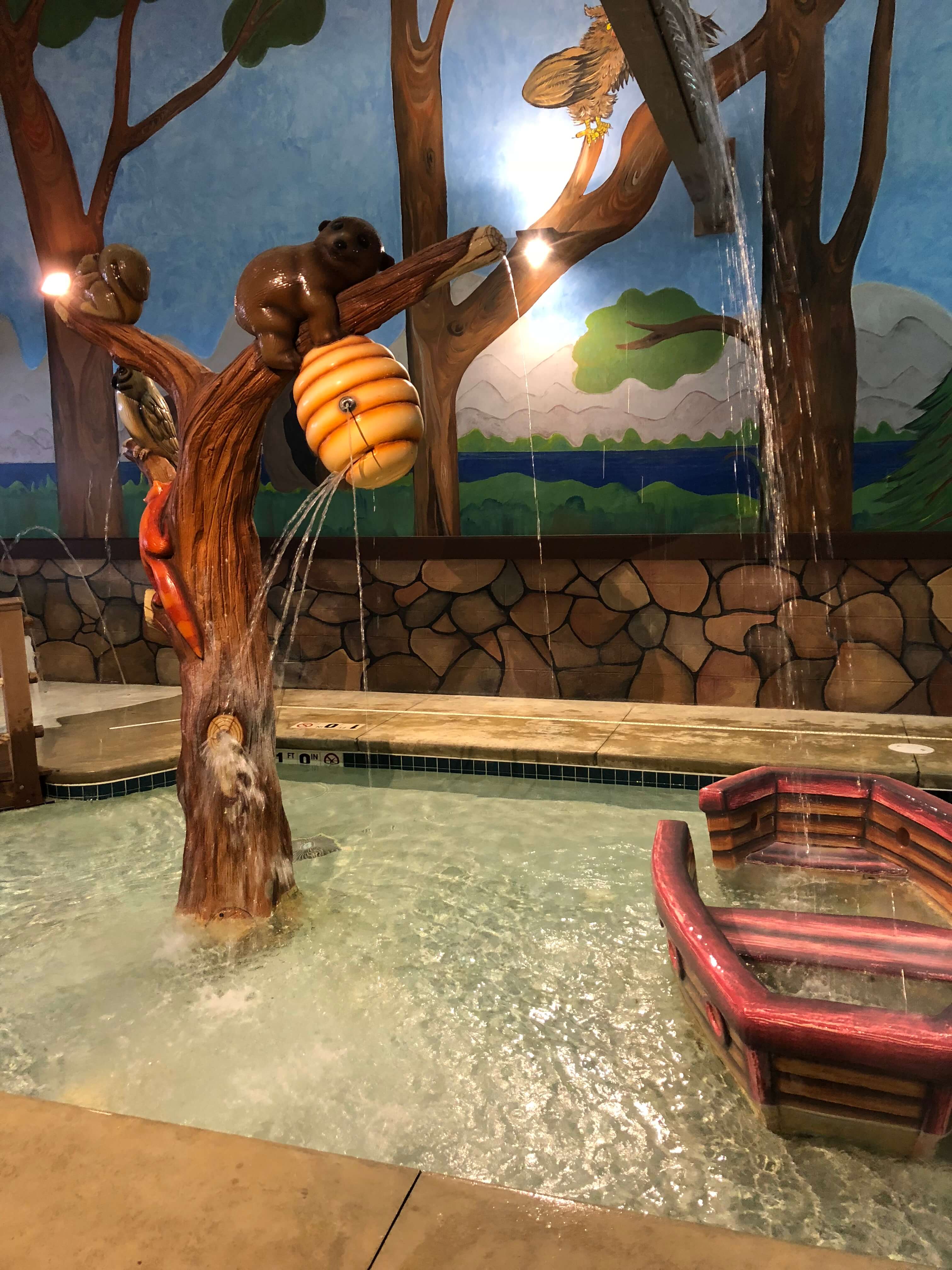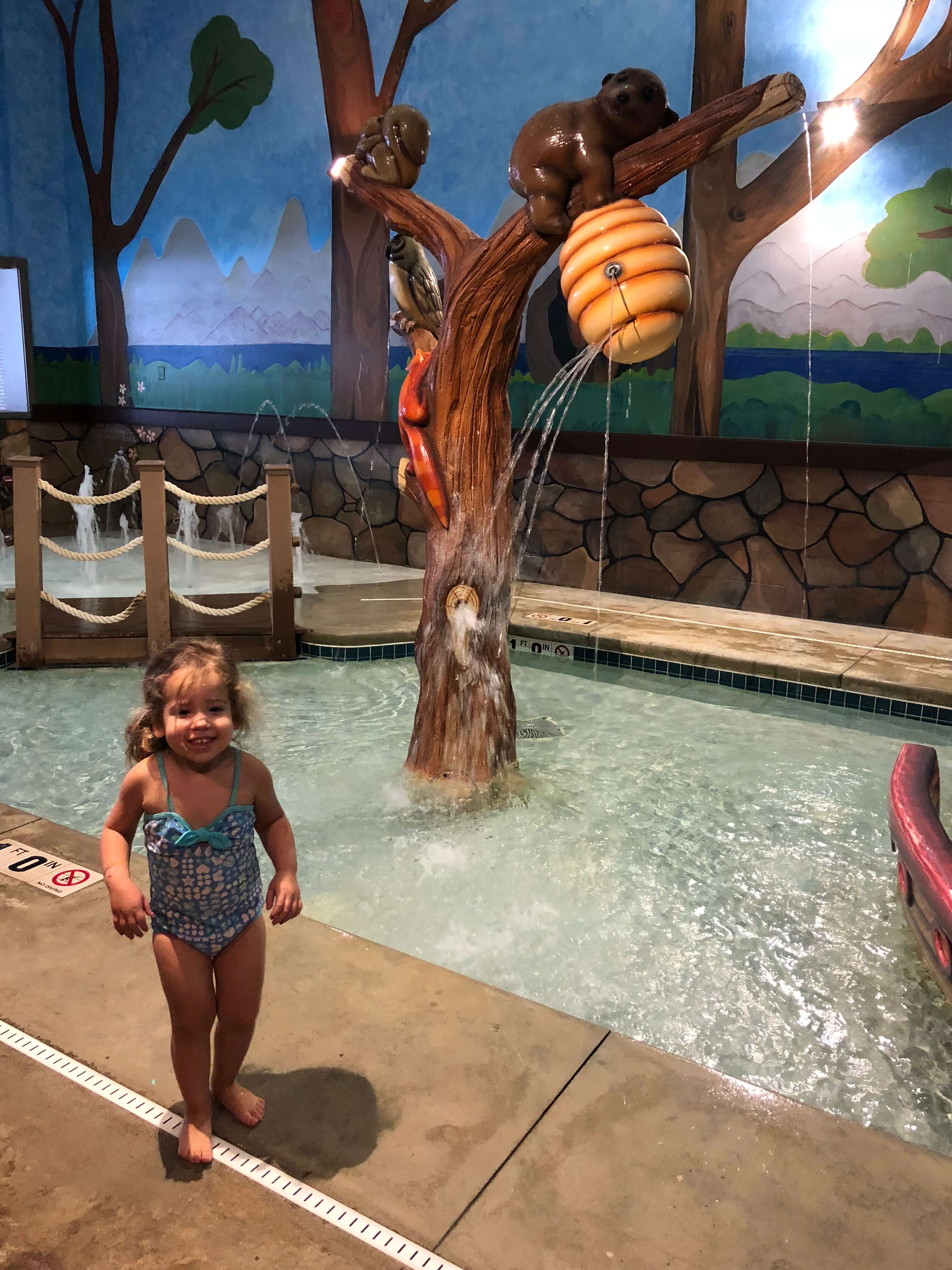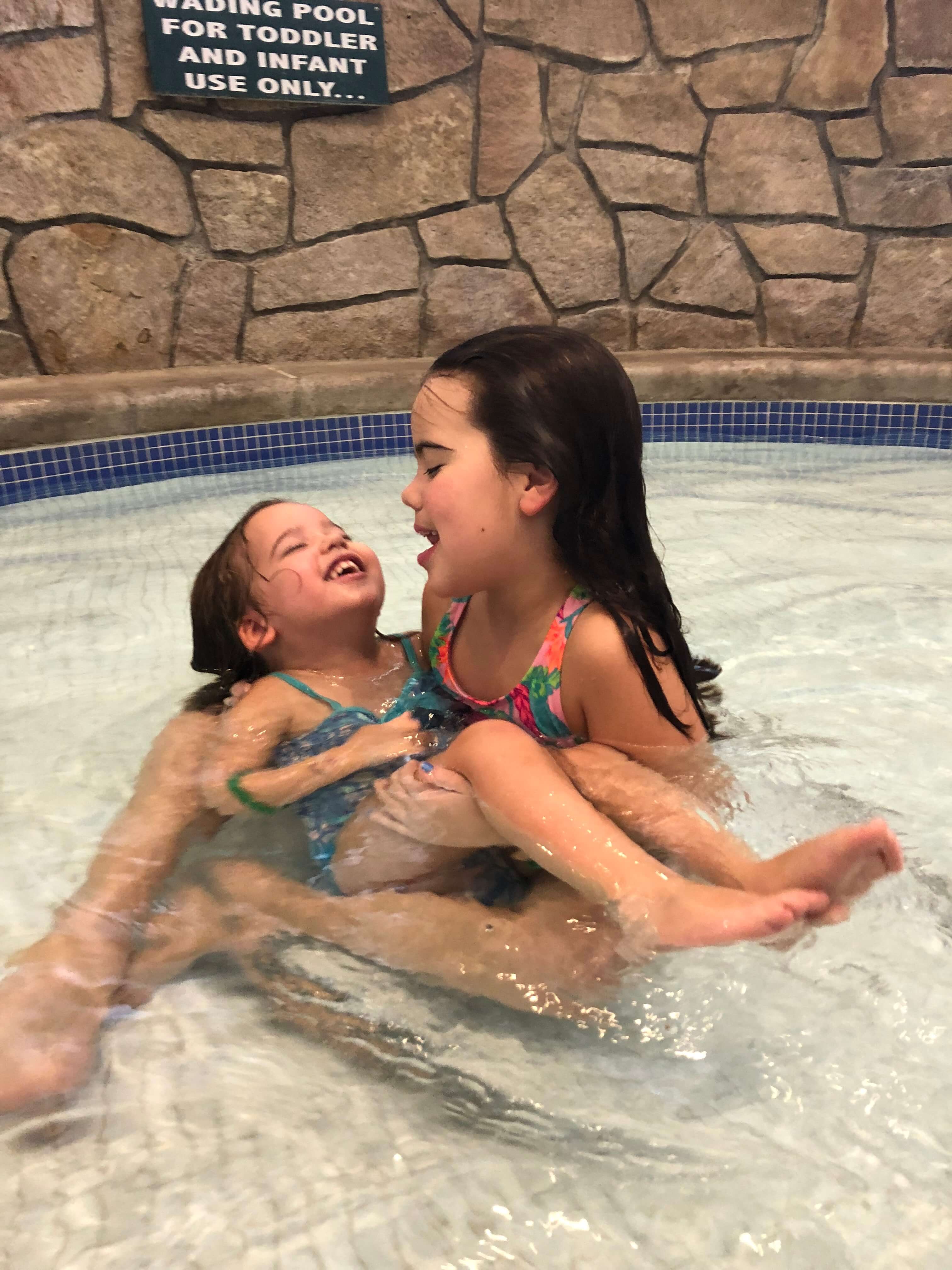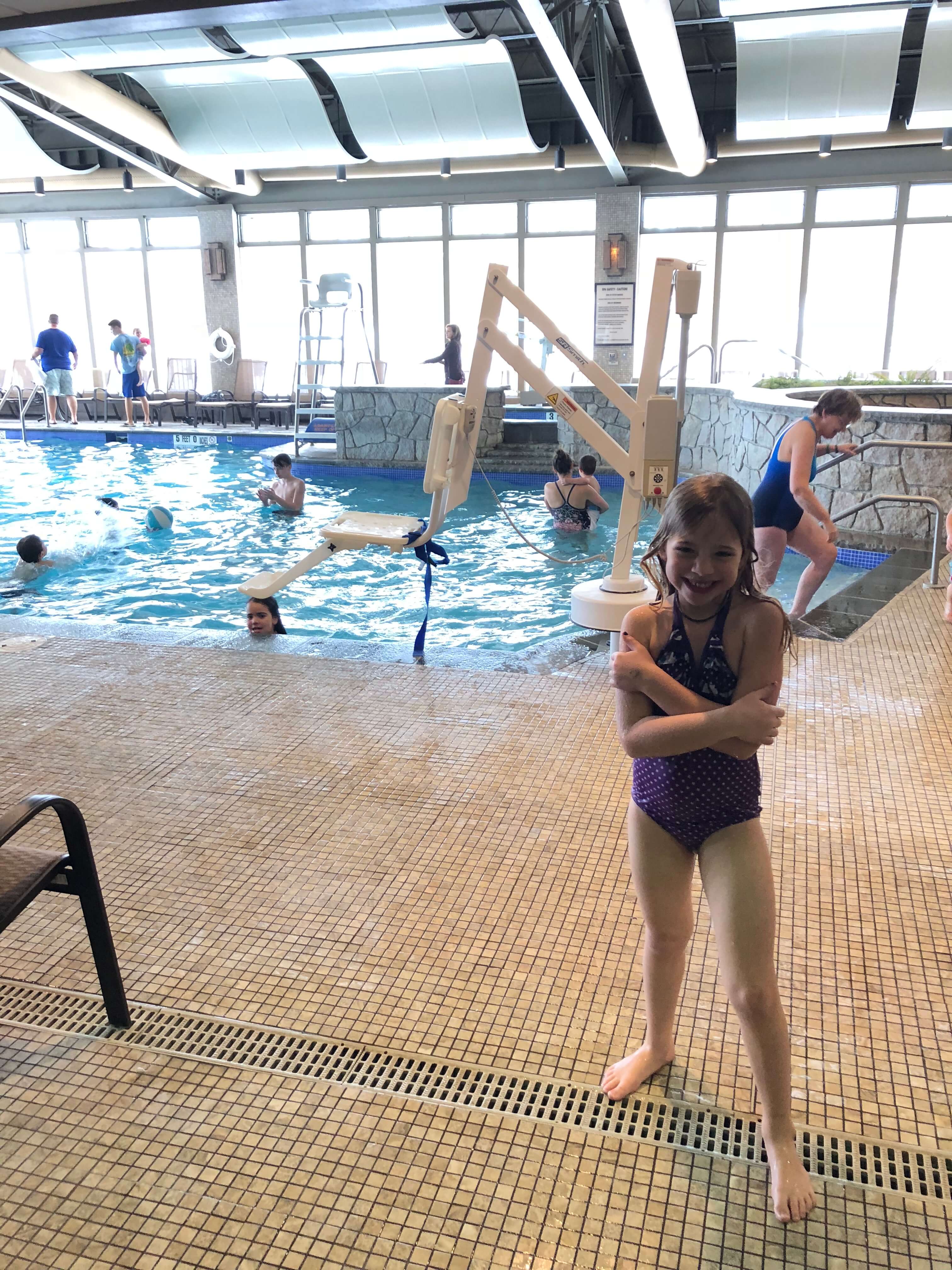 2. The Pool: The pool is a close second to what the girls get excited about during a vacation. Featuring a larger indoor pool and an area for babies and toddlers, all of the girls were so happy to be able to splash and swim the day away in these pools that were suited for their abilities and ages. There was also an indoor water slide that my 10-year-old loved and a heated toddler pool that my three-year-old loved splashing around in. The pool area also has a sauna and hot tubs and there's an outdoor pool on-site that can be enjoyed during the spring and summer.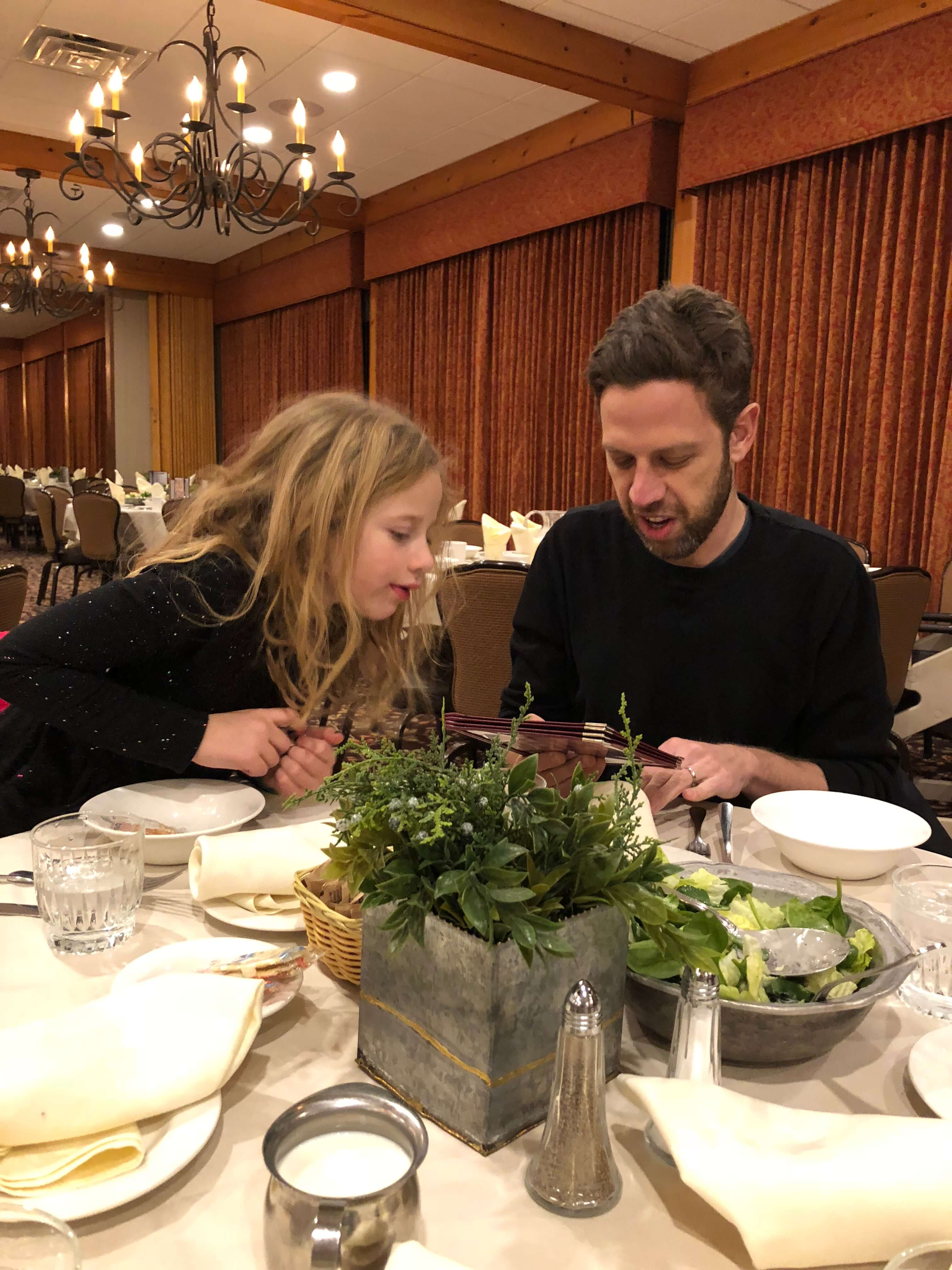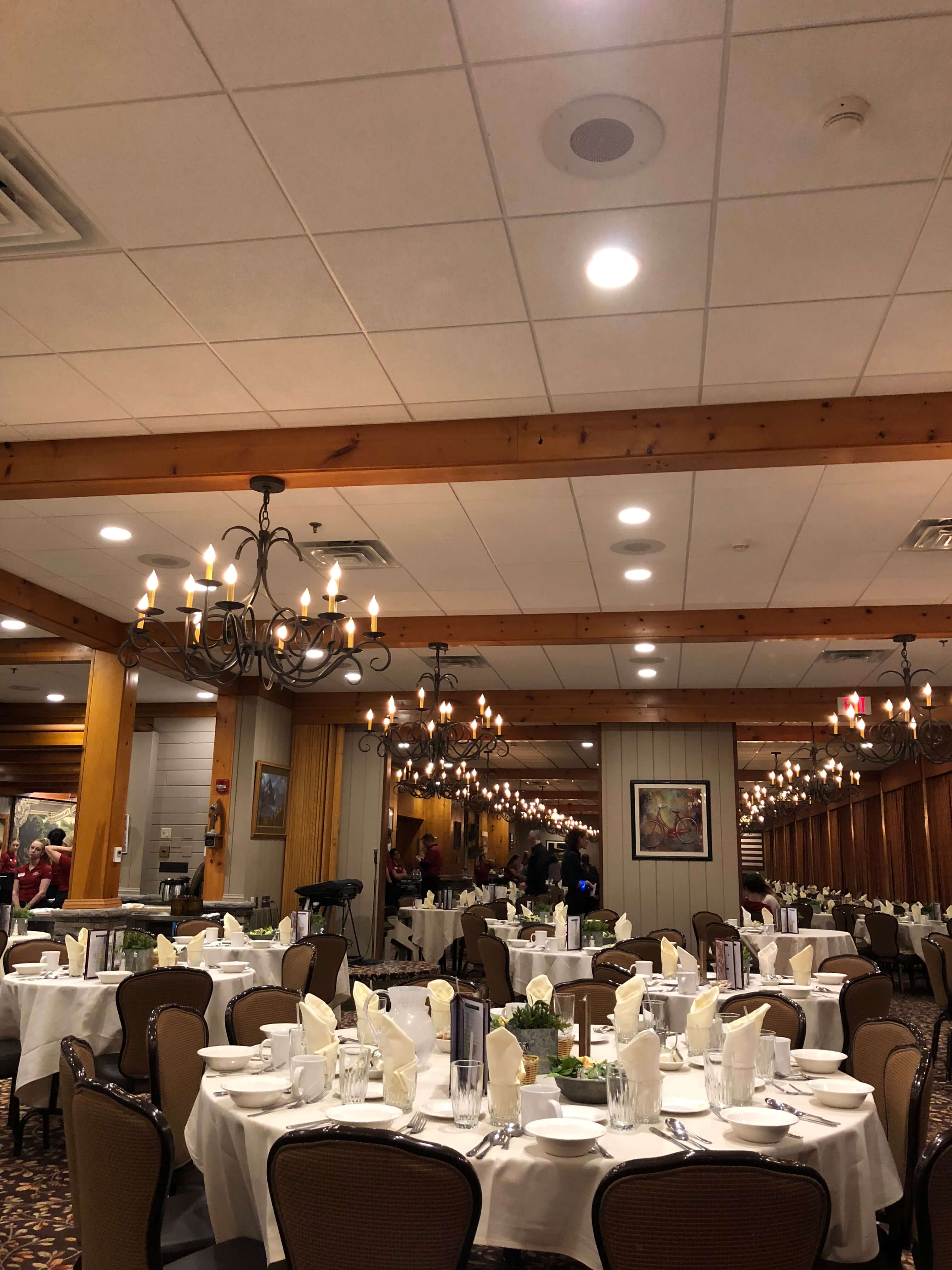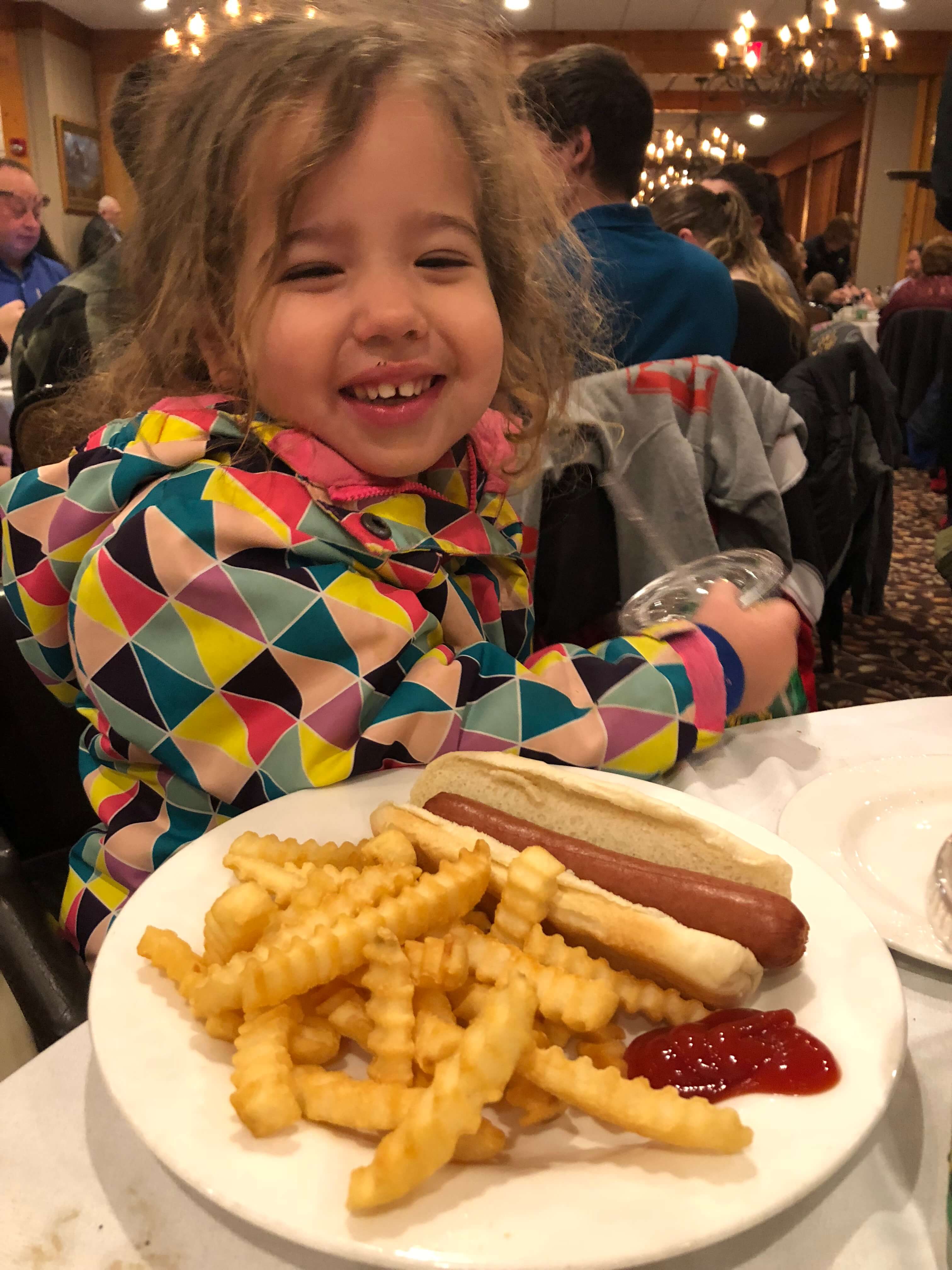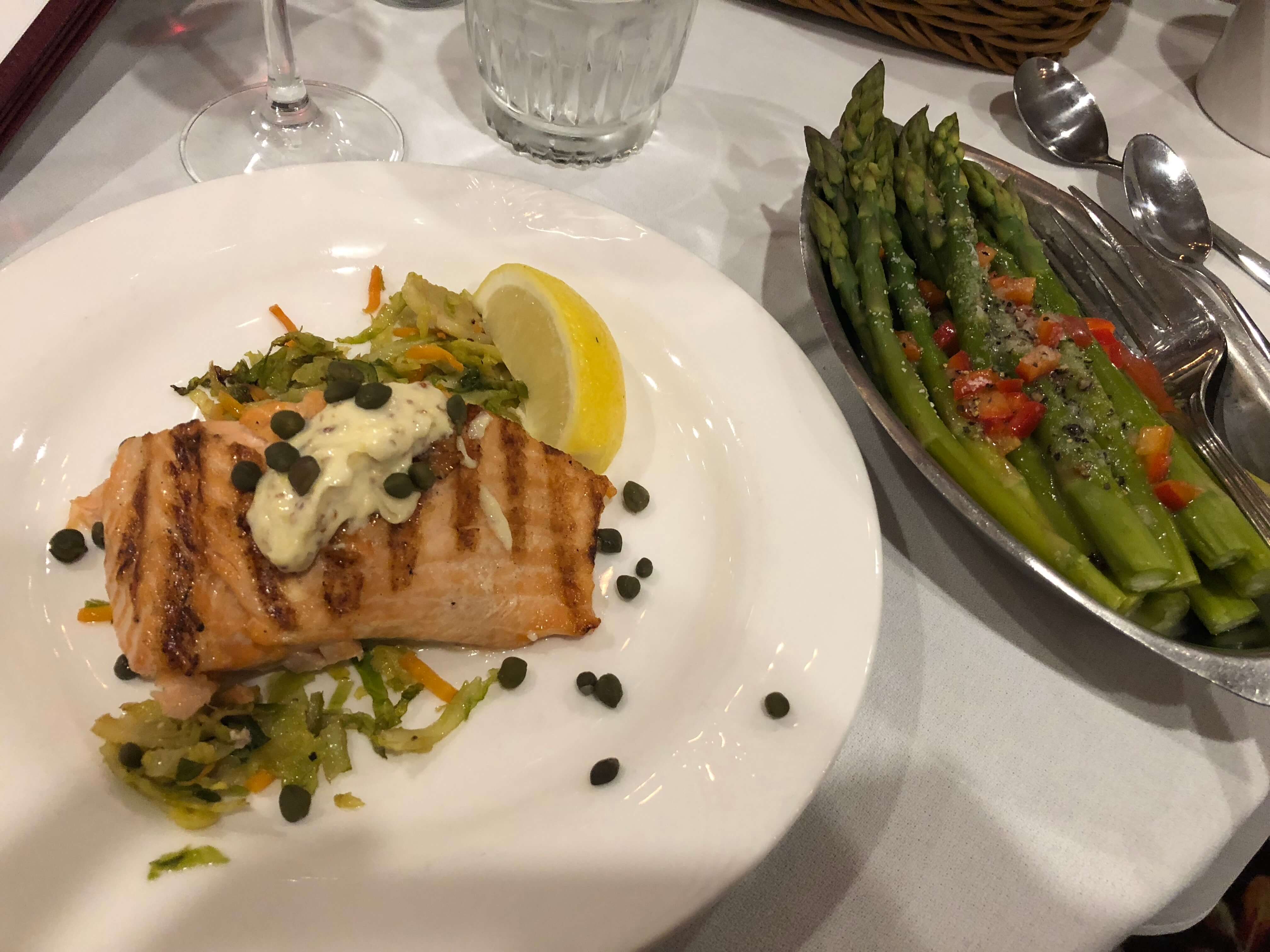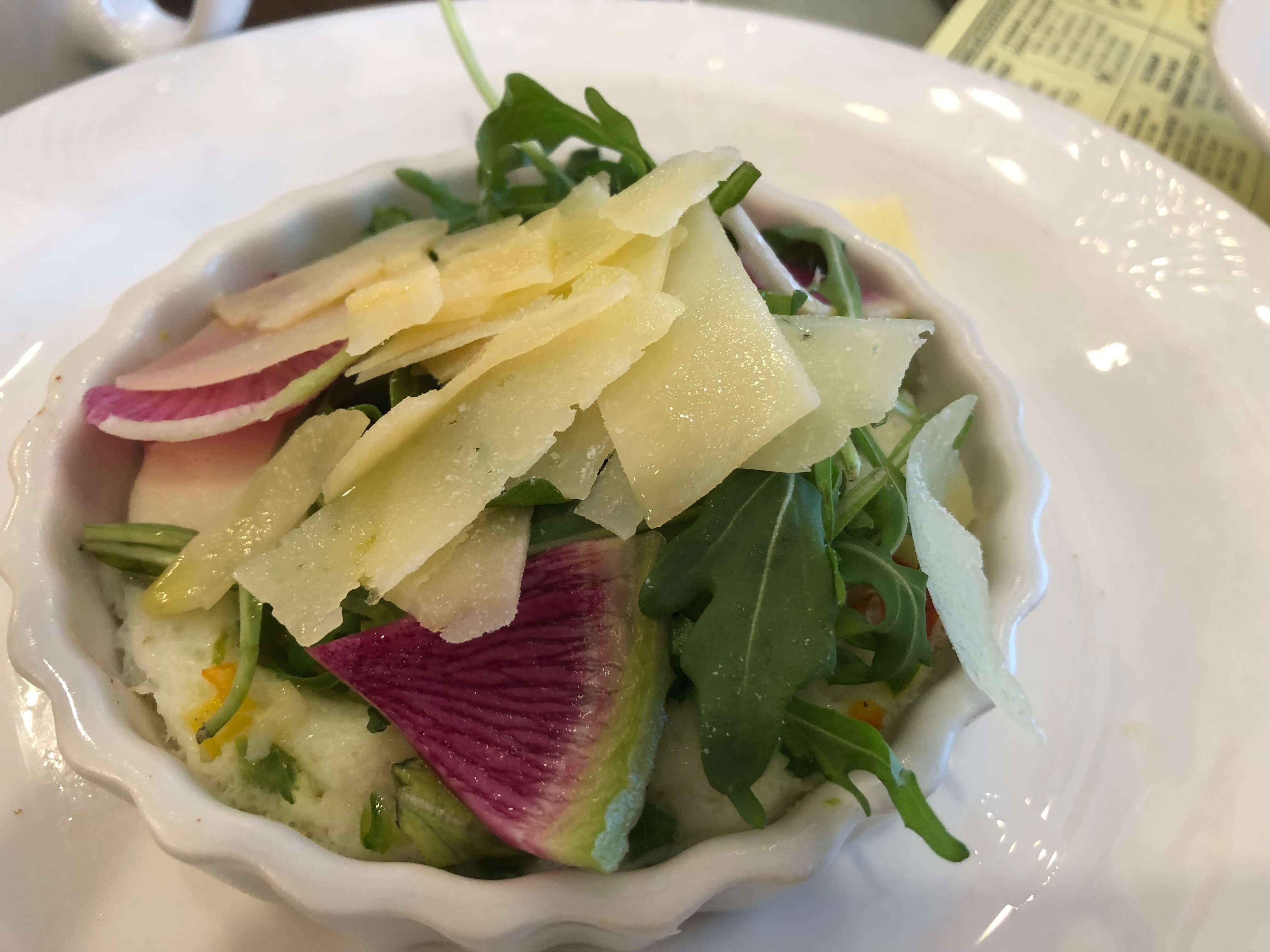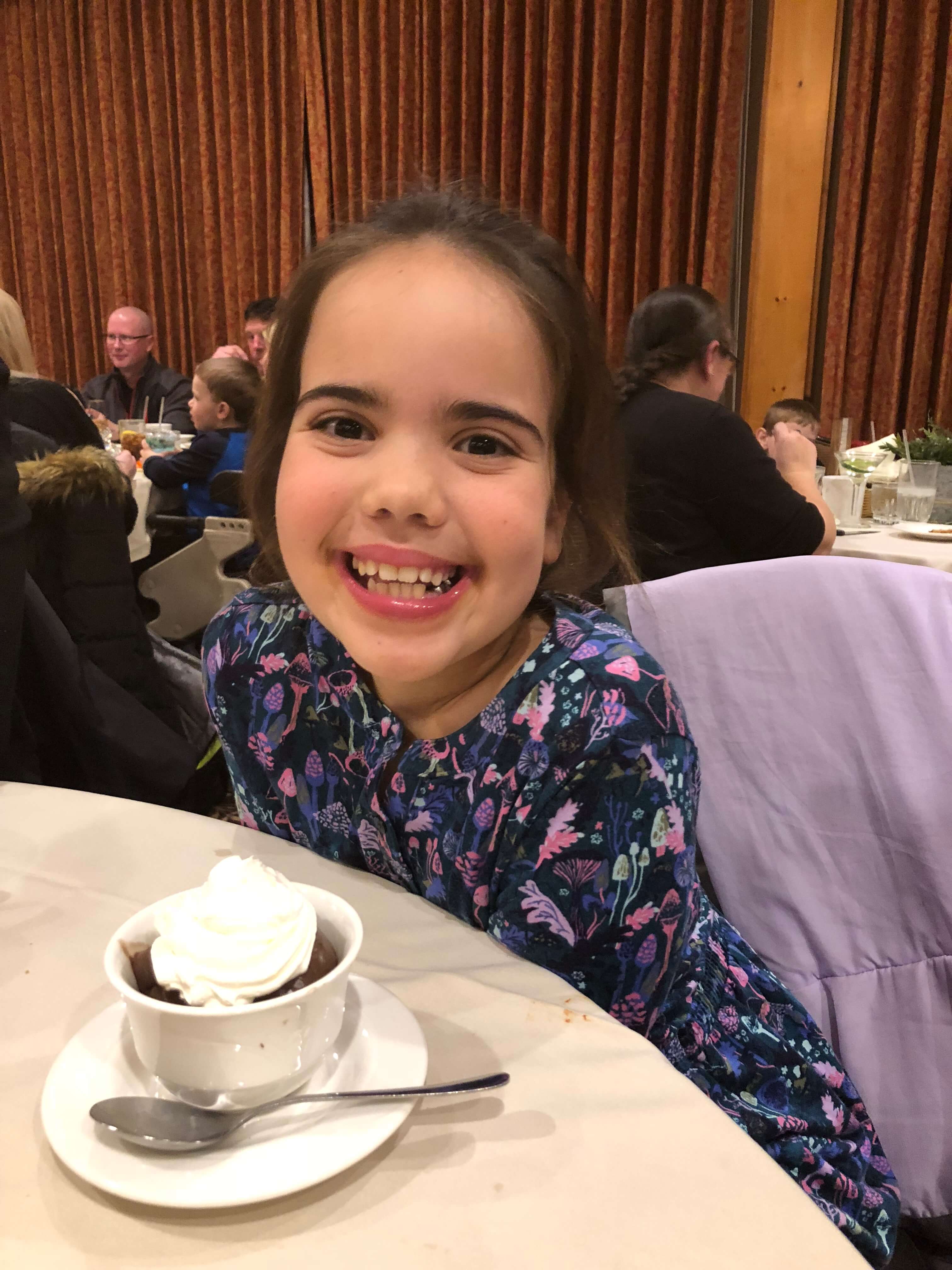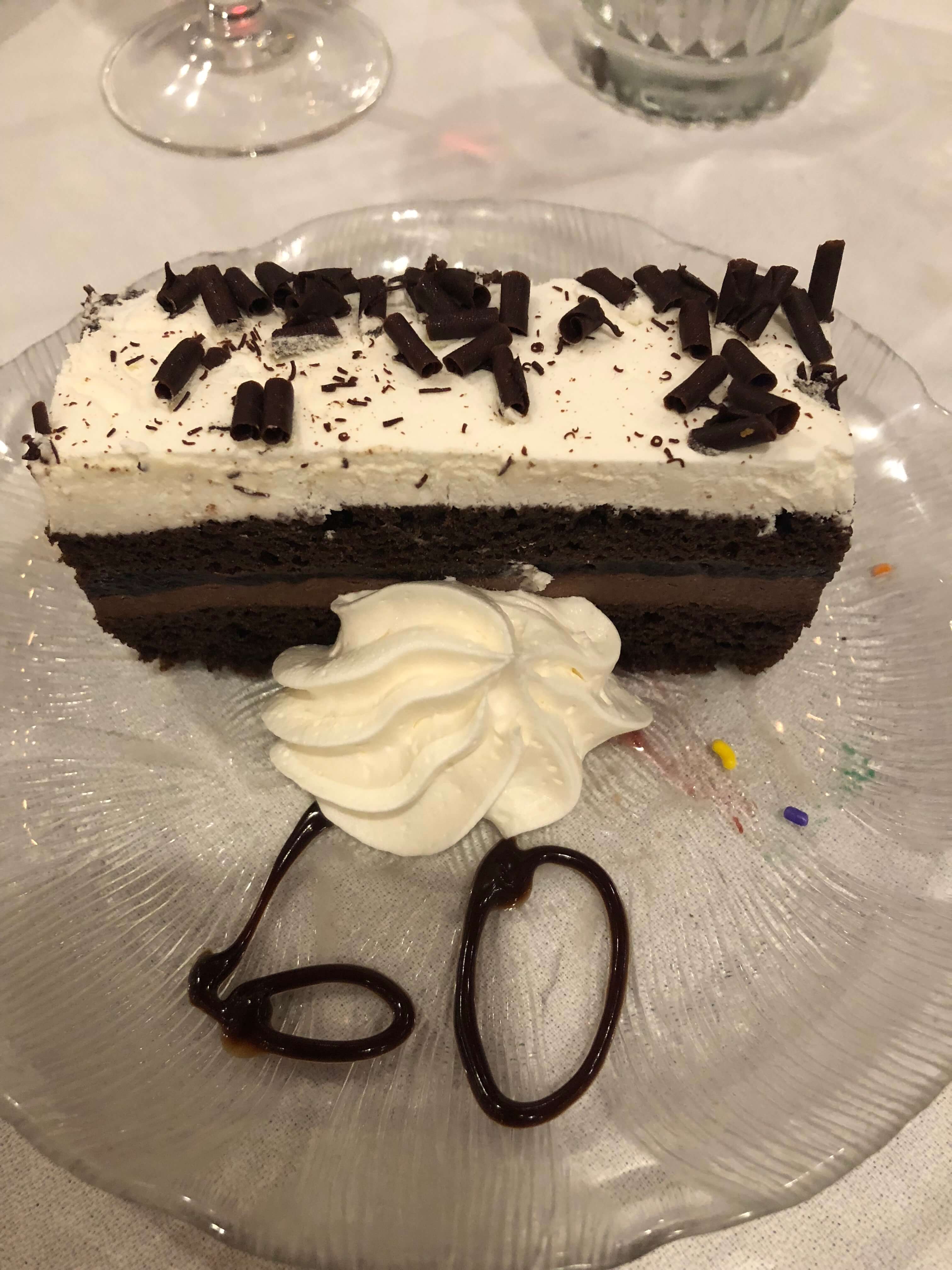 3. The Food: There is no shortage of food at Woodloch. Offering an all-inclusive or a la carte dining option, families can pick a plan that's best suited for their lifestyle and travel plans. During our stay, we enjoyed all of our meals in the Main Dining Room where we enjoyed three prepared meals (and then some!) amongst other families. While everyday was different in what was offered, there were some staples like homemade coffee cake (amazing!), rolls, salads, cereals, sandwiches and items for the kiddos like chicken tenders and mac and cheese that were always available. Every meal offered a choice from around four-five items where we could always find something for everyone, including healthy options like salmon, veggie burgers and quinoa dishes. The girls and I looked forward to every meal that become a real experience as the team from Woodloch greeted every table and shared some of the activities from the day and/or evening with everyone in the dining room.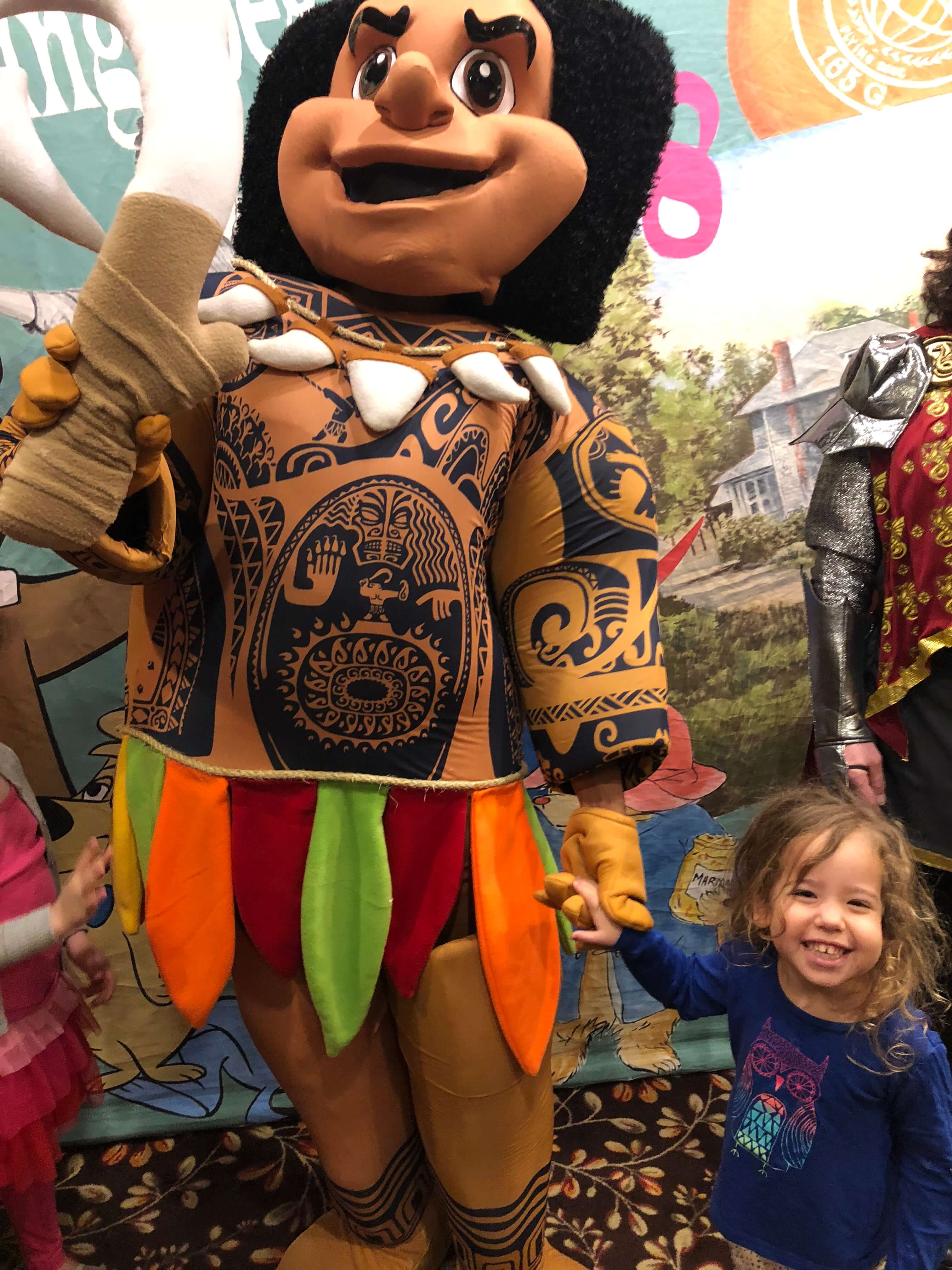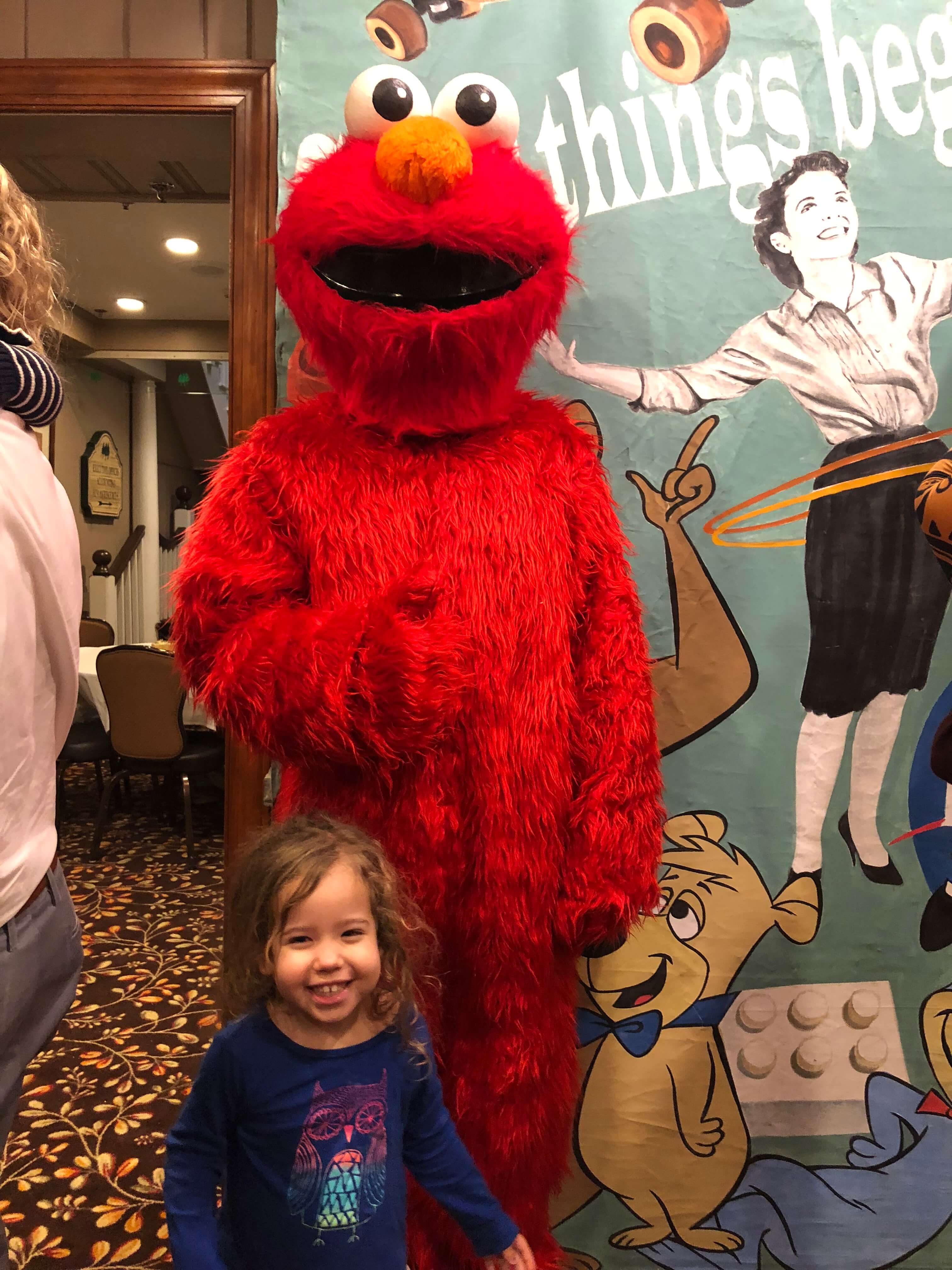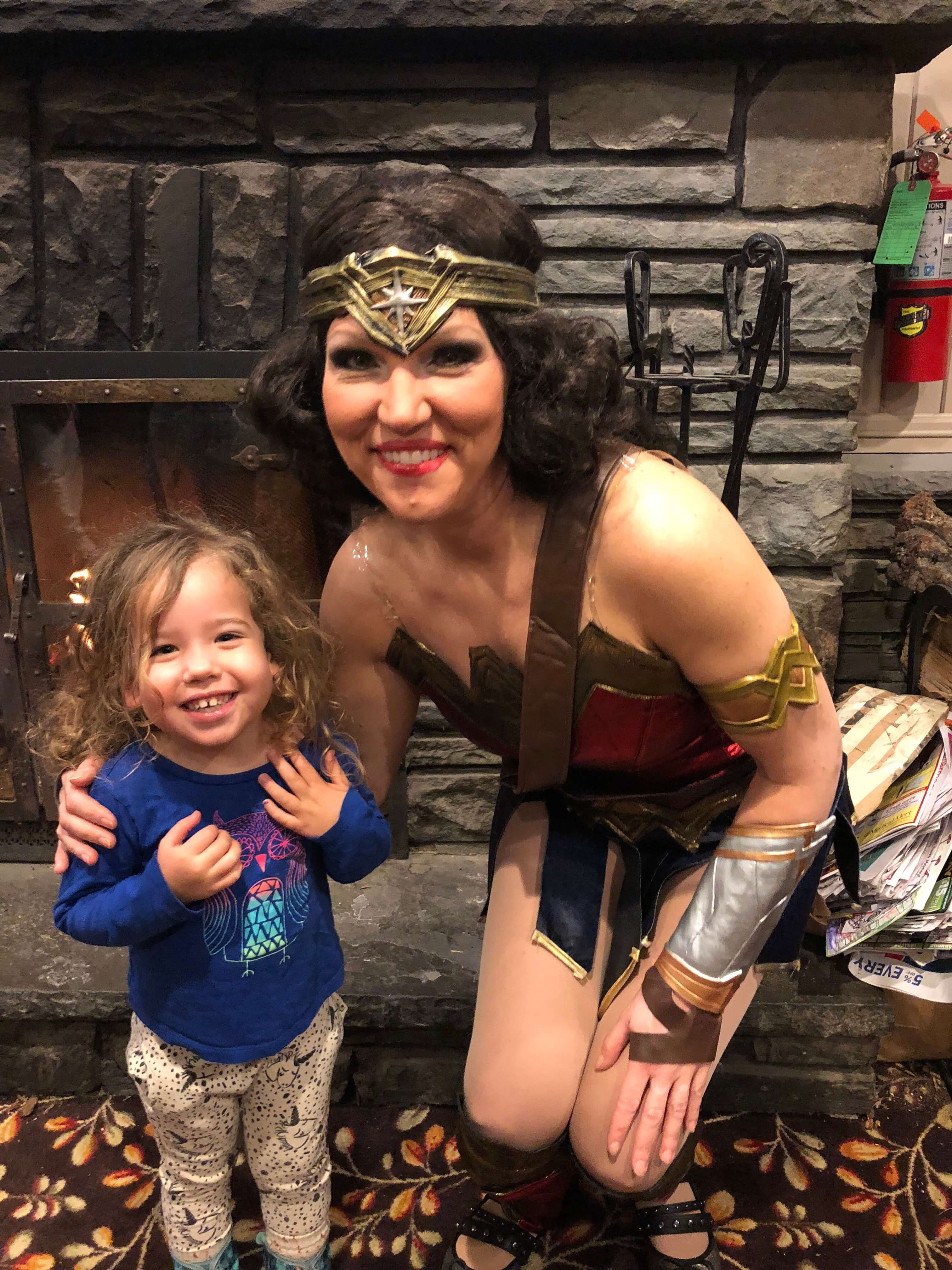 As part of the experience, there were also cartoon characters that greeted everyone who went into the dining room every night. On Saturday, this included a live keyboard player, followed by a parade of characters that the kids could meet and take pictures with. My three-year-old had a blast meeting some of her favorites like Maui, Wonder Women and Elmo.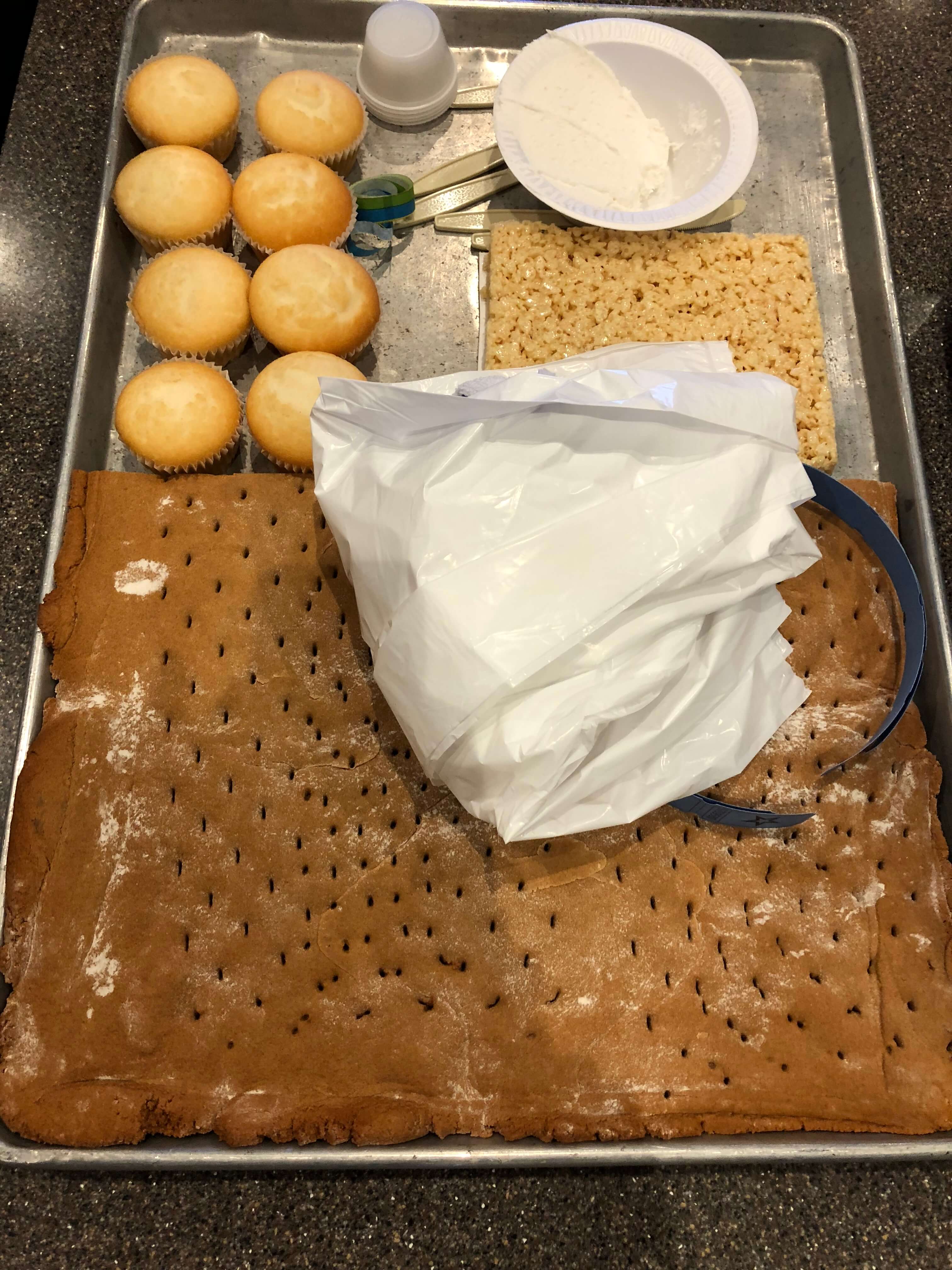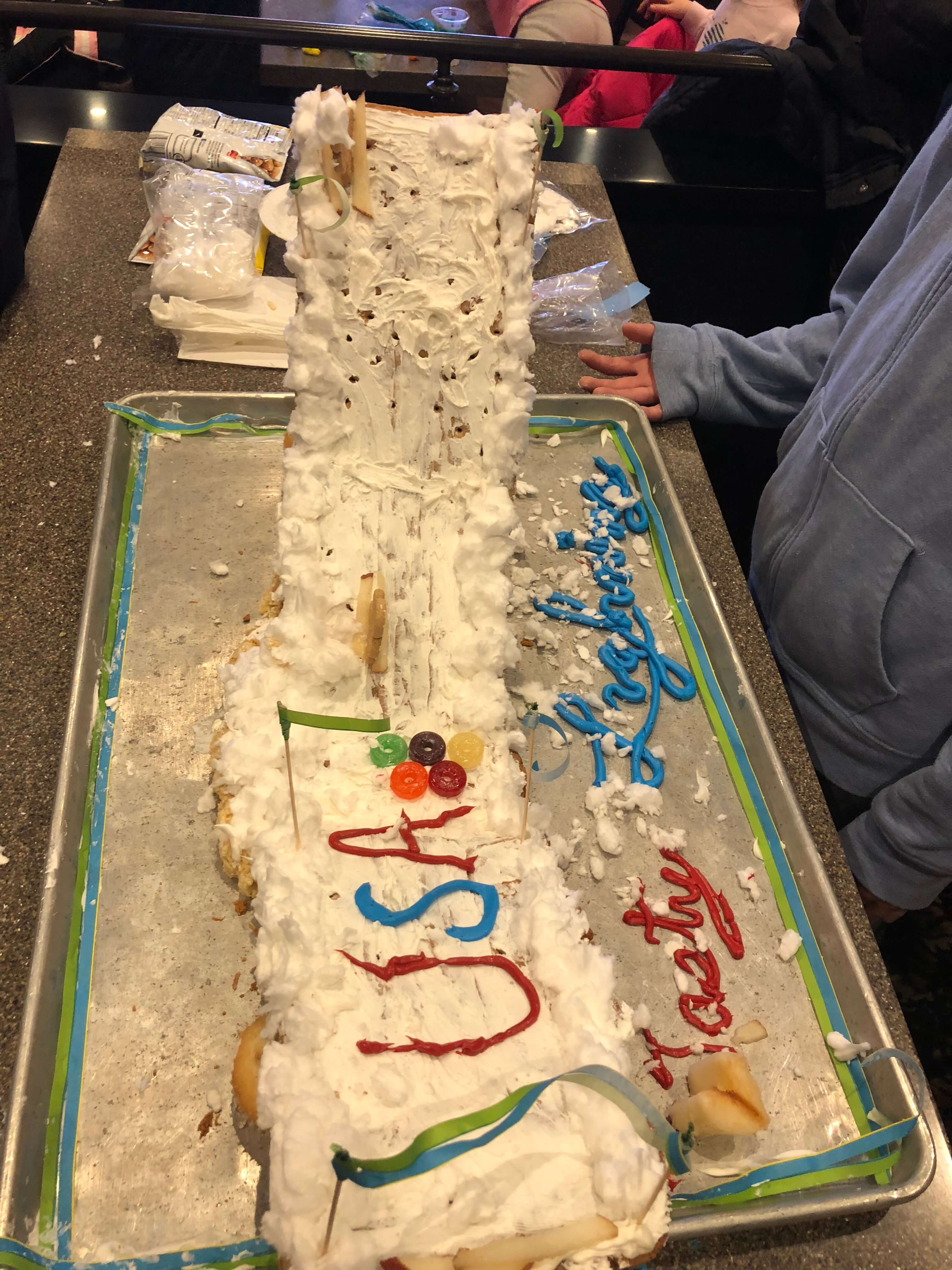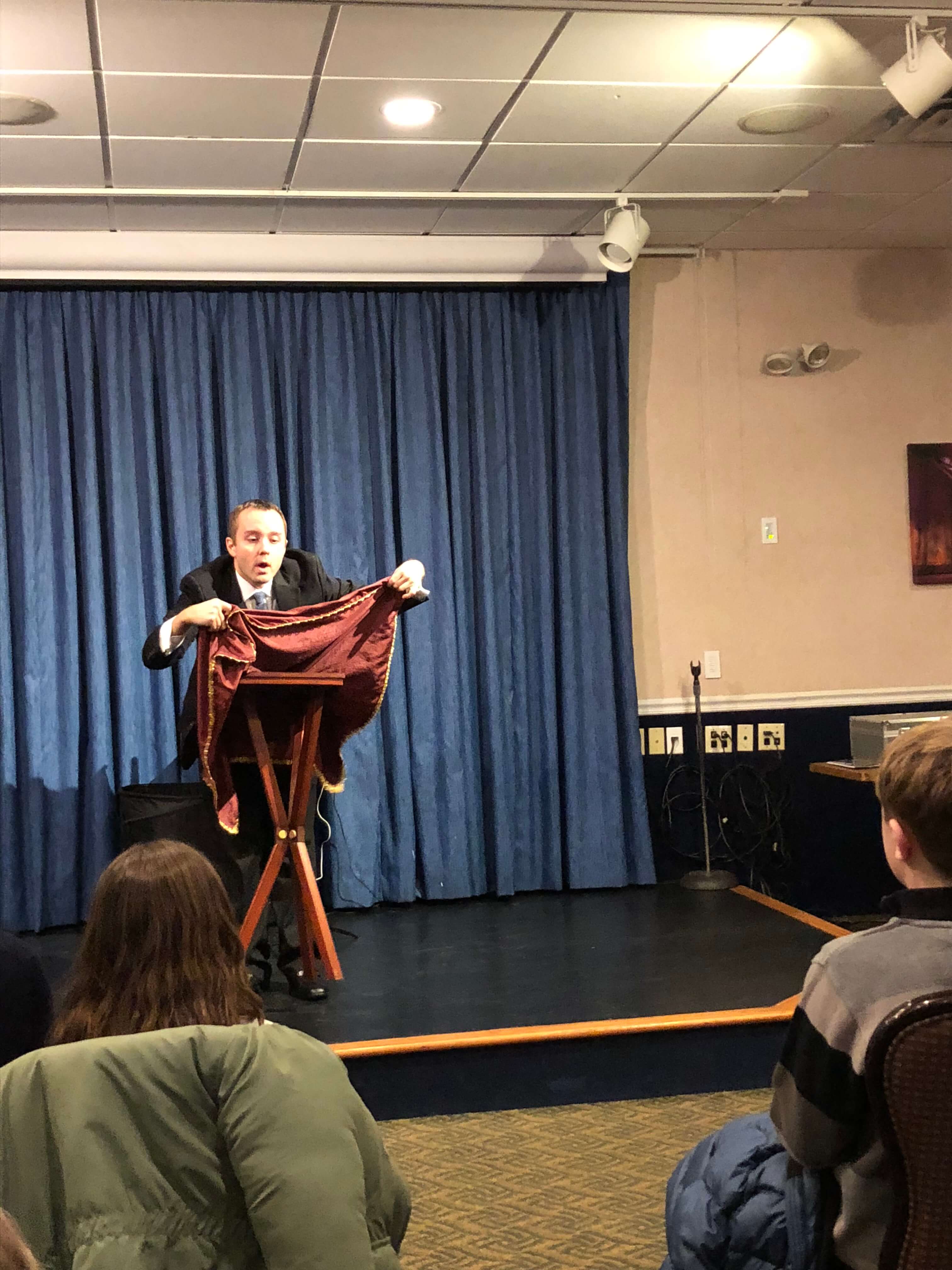 4. Activities: There is so much going on at Woodloch and thankfully everyone who stays there will receive a list of all of the activities to help them plan their day. This was generally at our our tables during breakfast where we combed through the full itinerary, picking and choosing a few things that would work for everyone. During our stay, this included checking out a magic show, participating in a Bakery Wars competition. Other notable activities that families could check out was also a Broadway-style show, a scavenger hunt, on-site Olympic games, and tons more.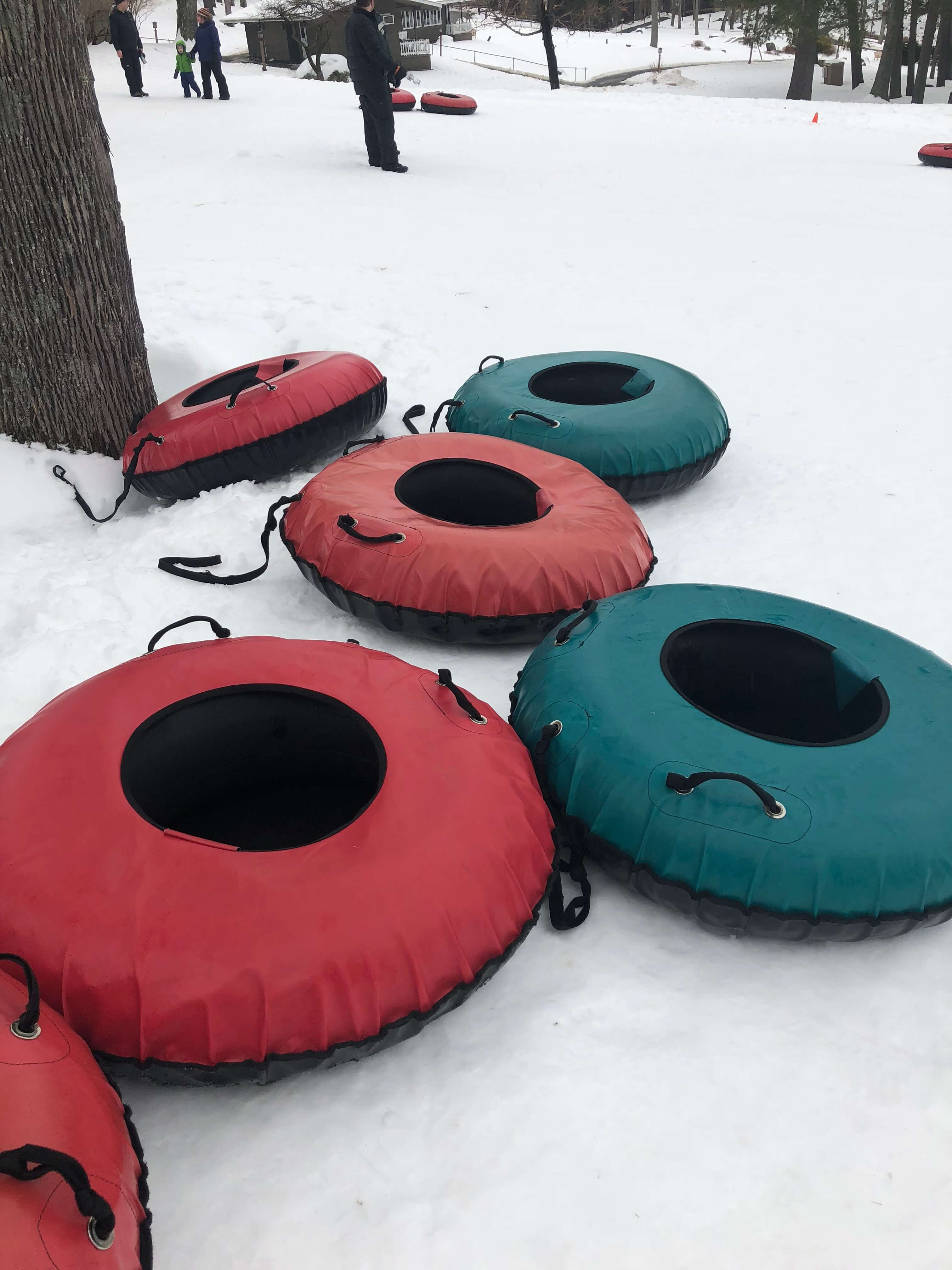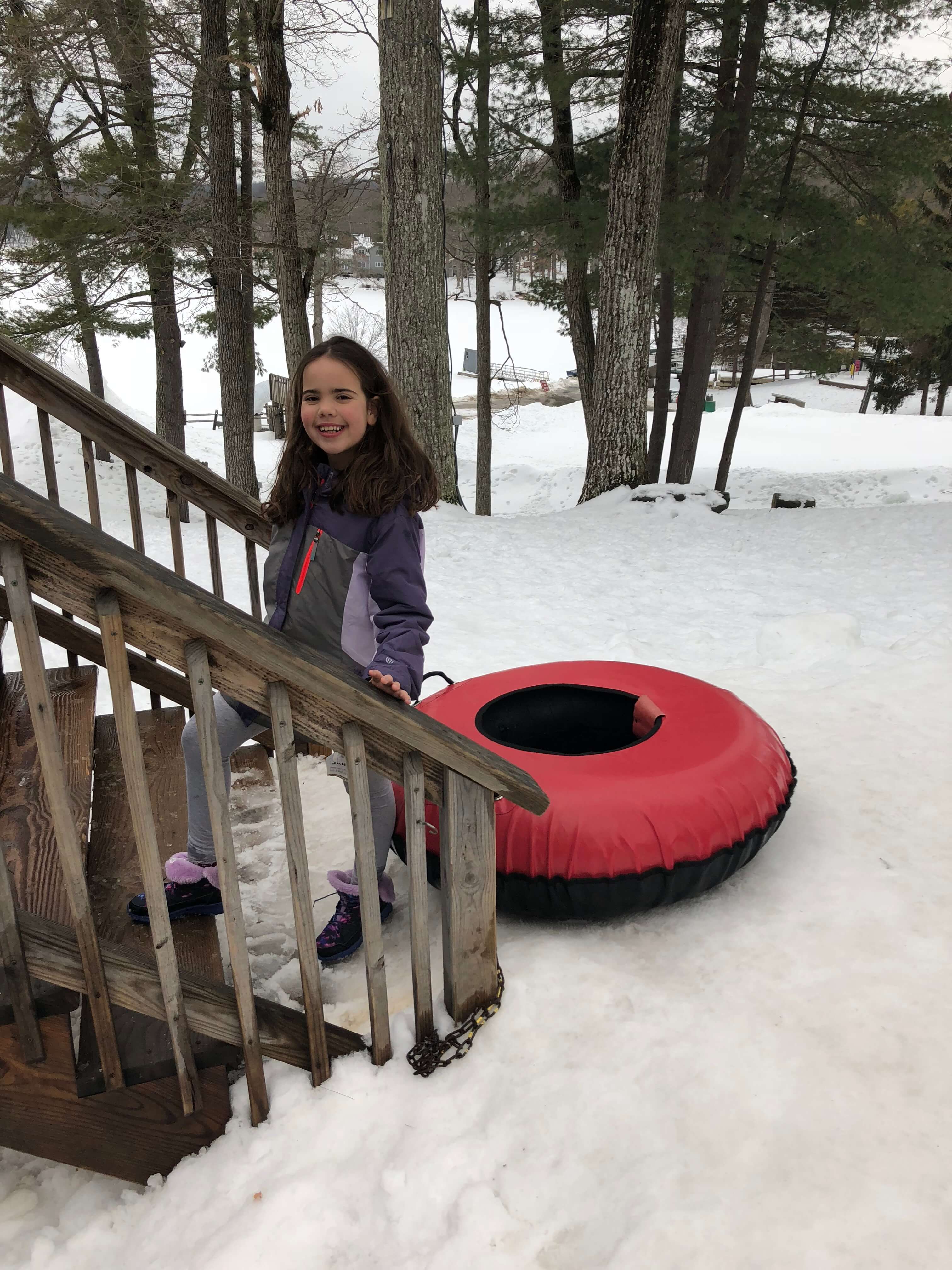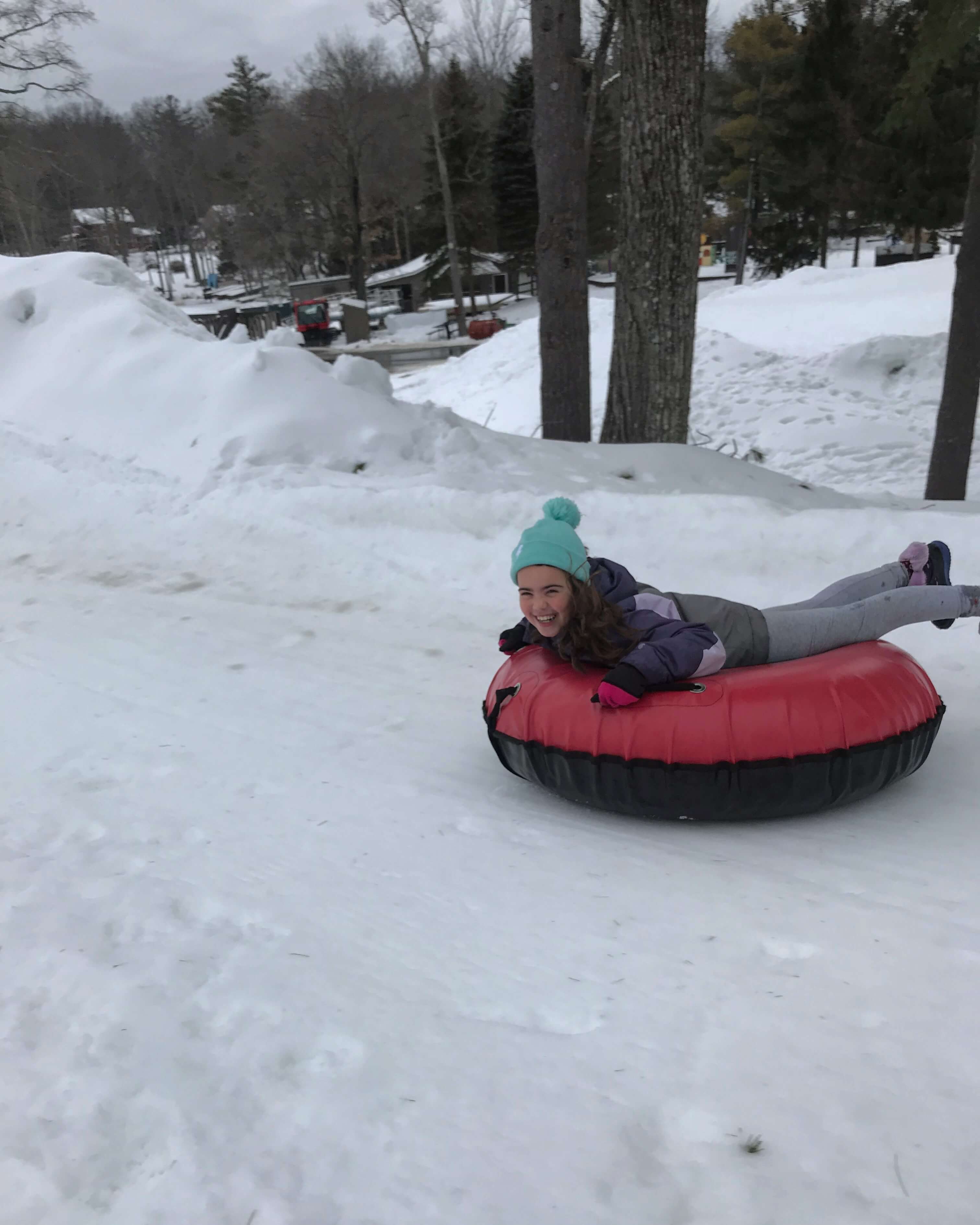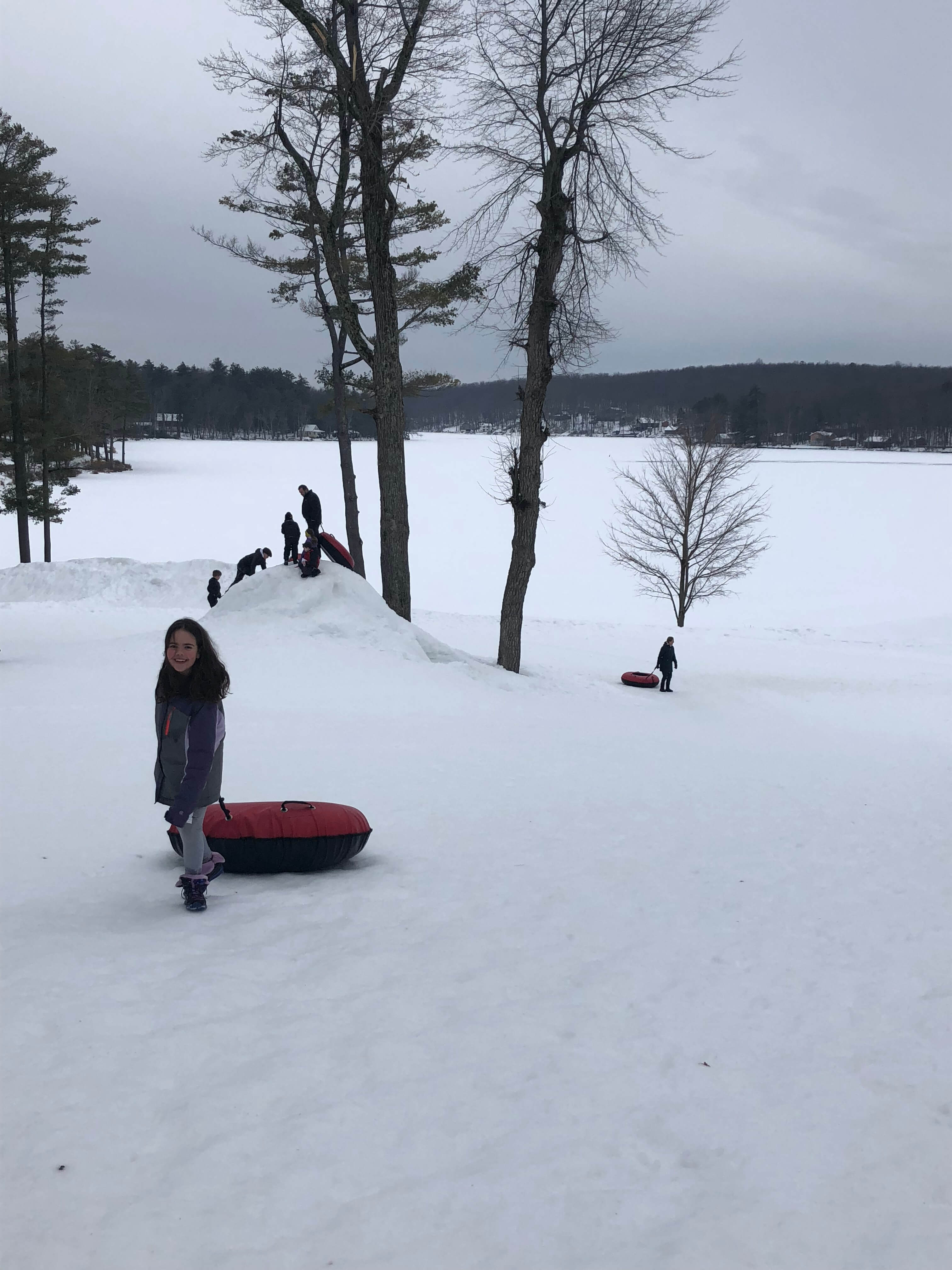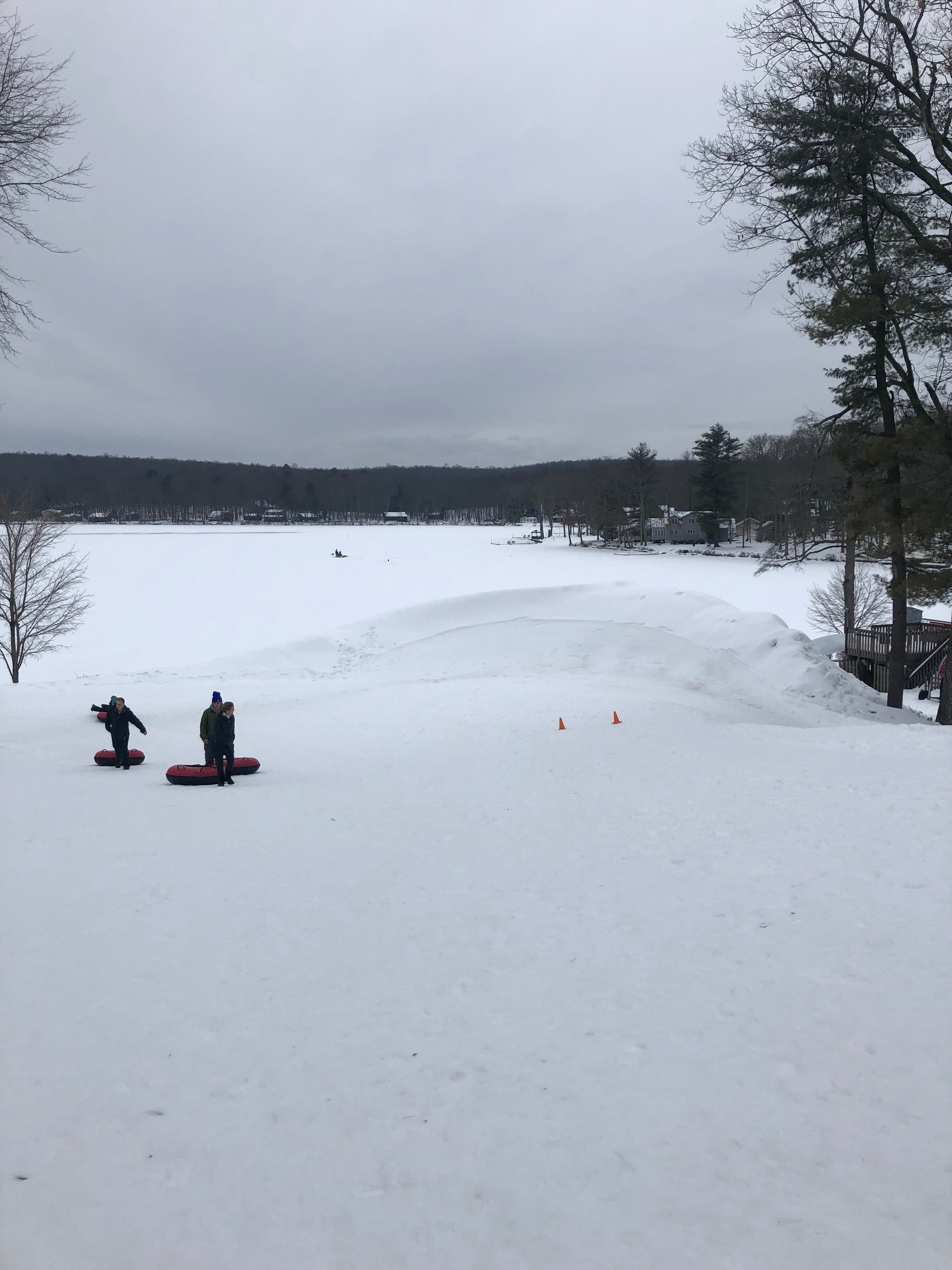 5. Snow Tubing: It was so cool to have access to snow tubing right on the property. With virtually no lines, my 10-year-old loved this as she grabbed her red tub and happily slide up and down the mountain on repeat.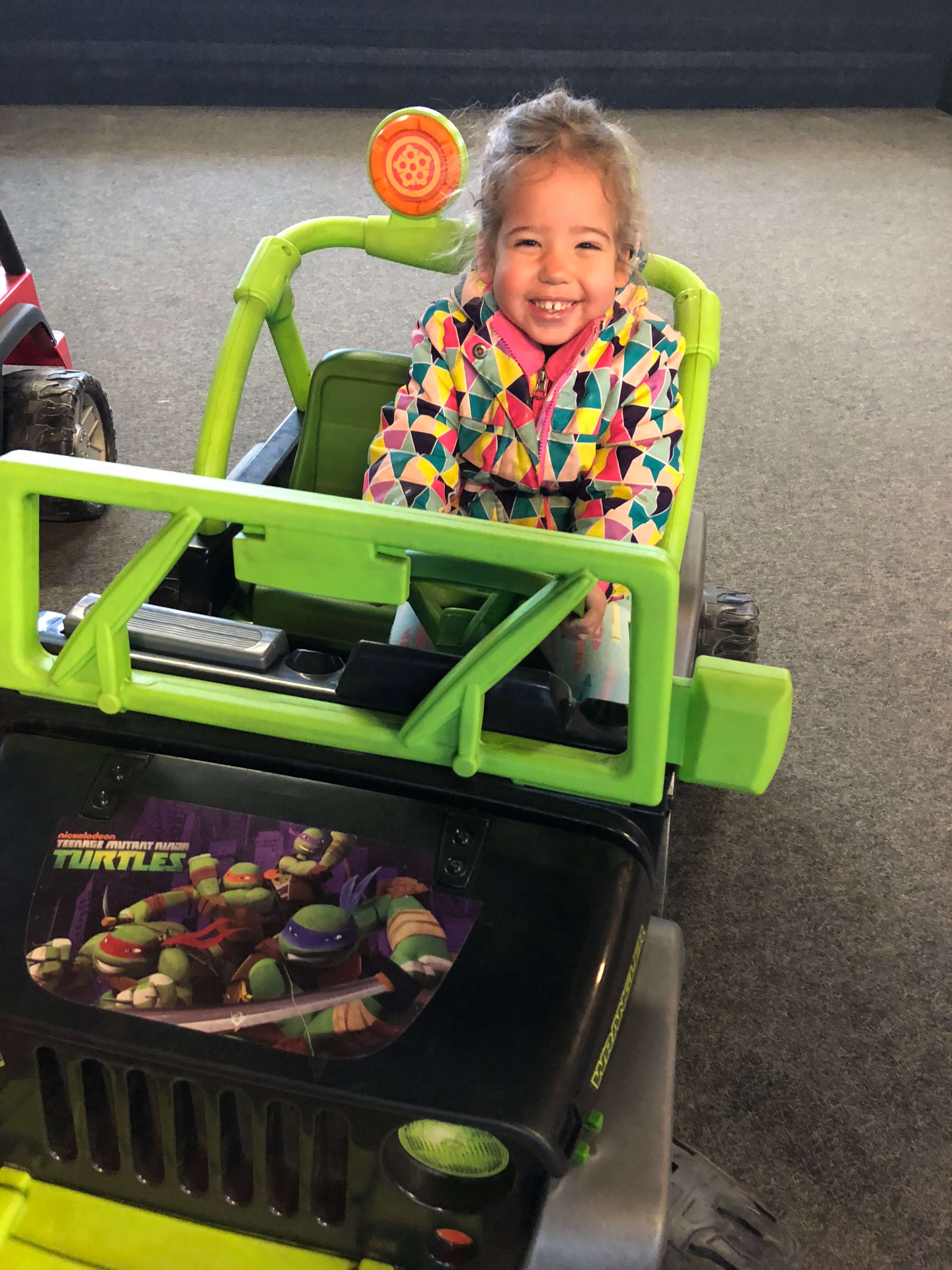 6. Bumper Cars: Woodloch also has on-site bumper cars for both older kids and toddlers. I loved that both of the options were in one area where the kids could happily bump and crash into one another. For the older kids, this included a dome-like car that the kids controlled with sticks on the side of their vehicles; whereas the younger ones had access to a variety of fun kiddie jeeps featuring some popular kids characters.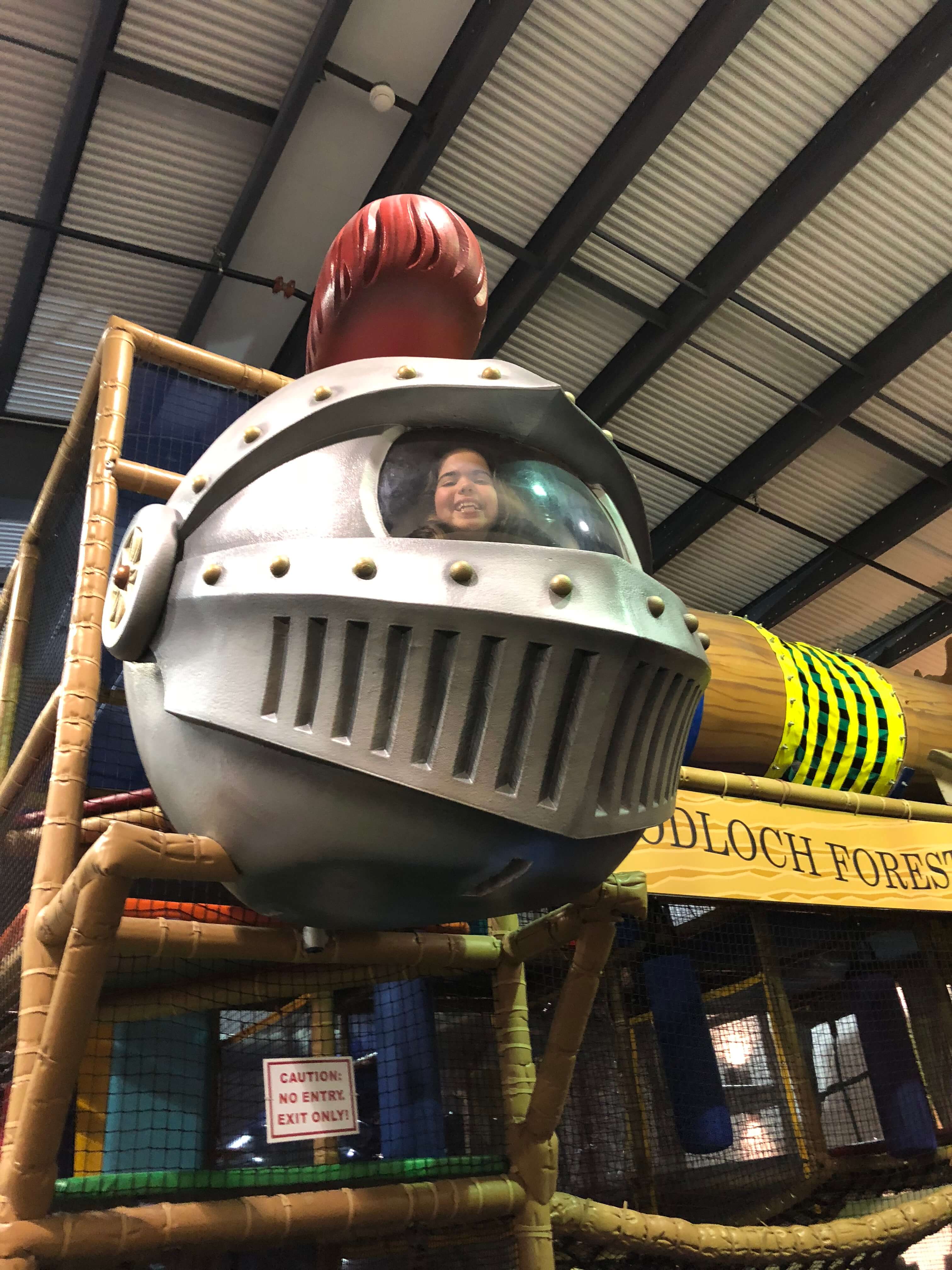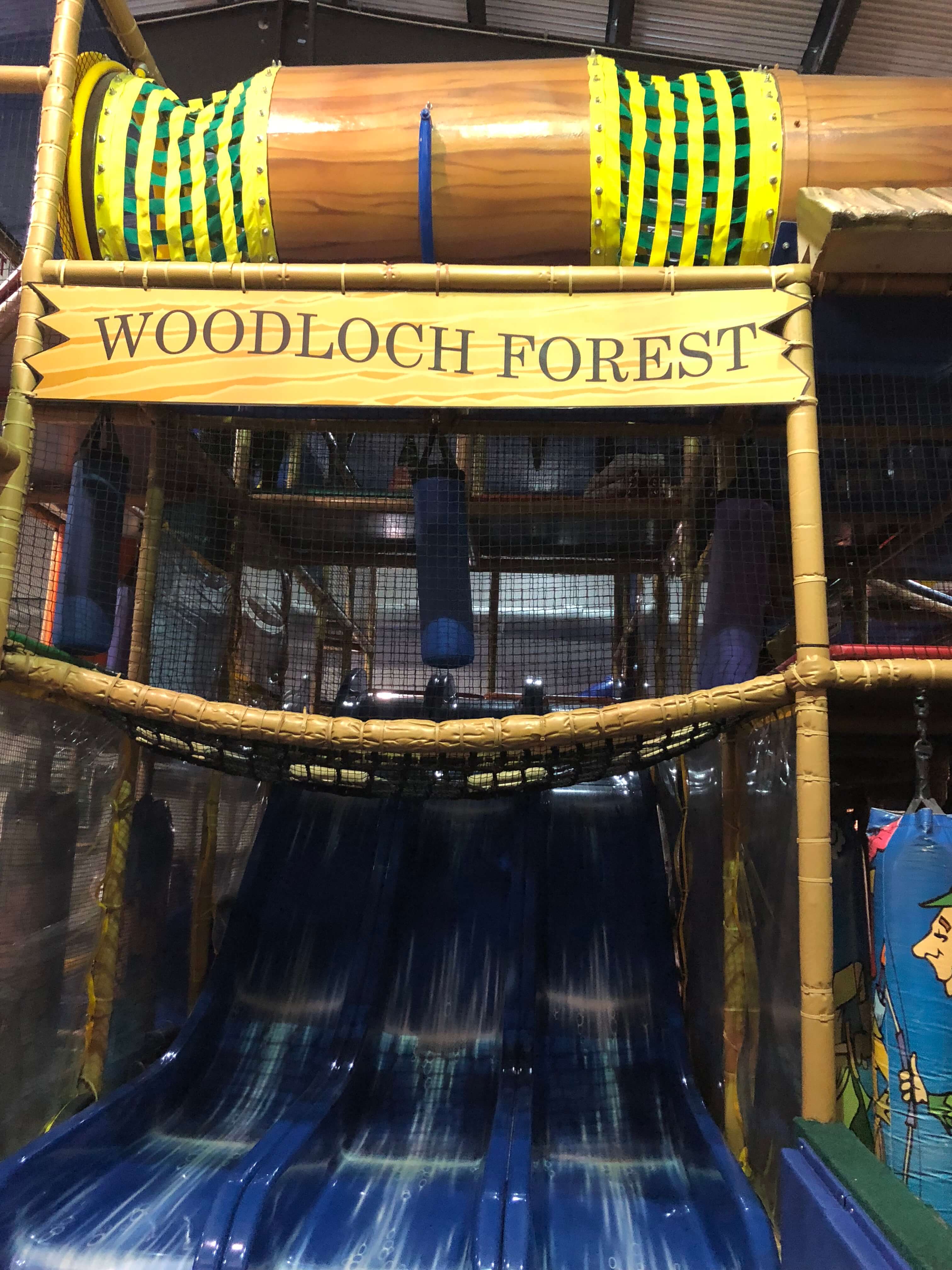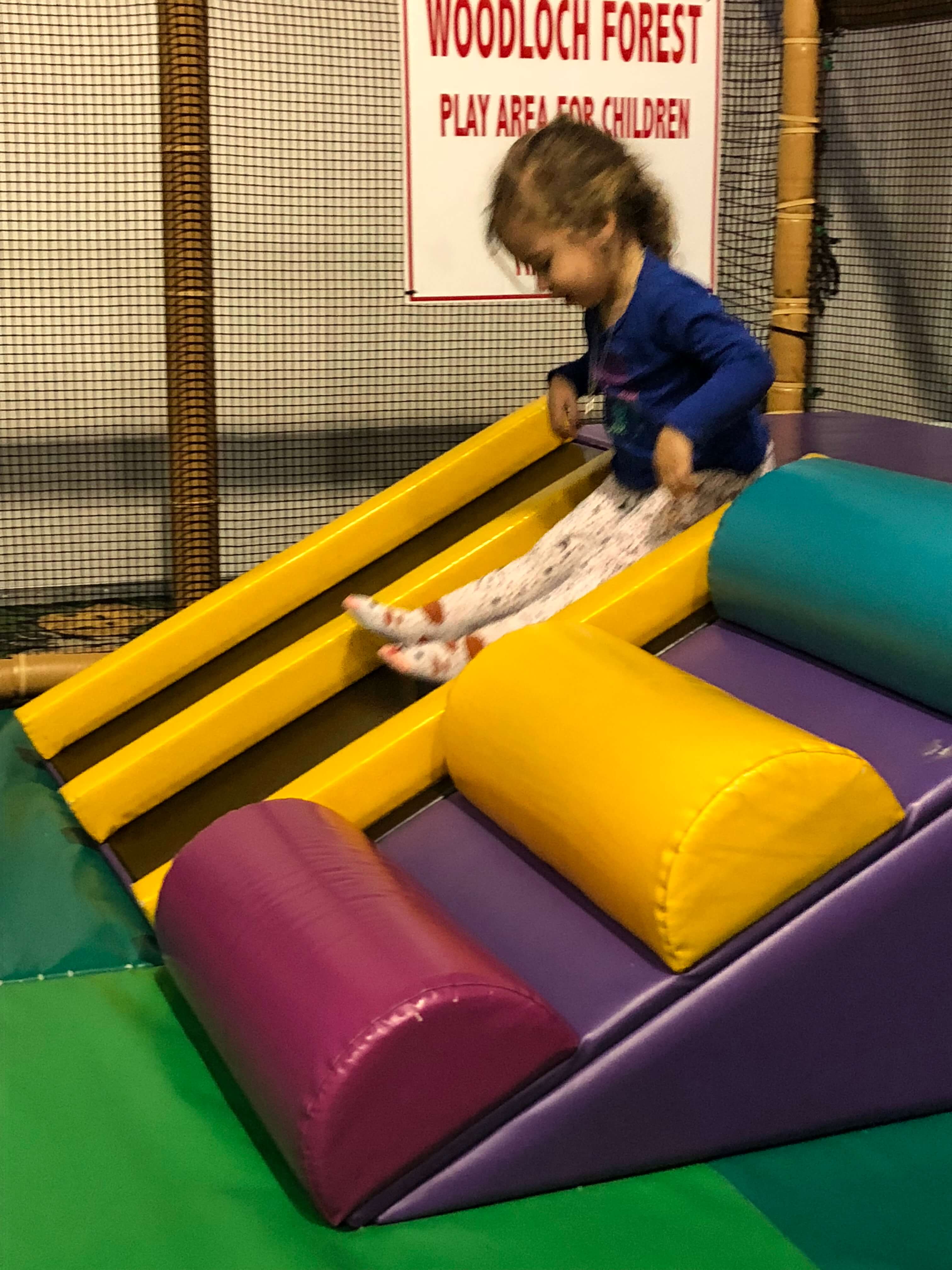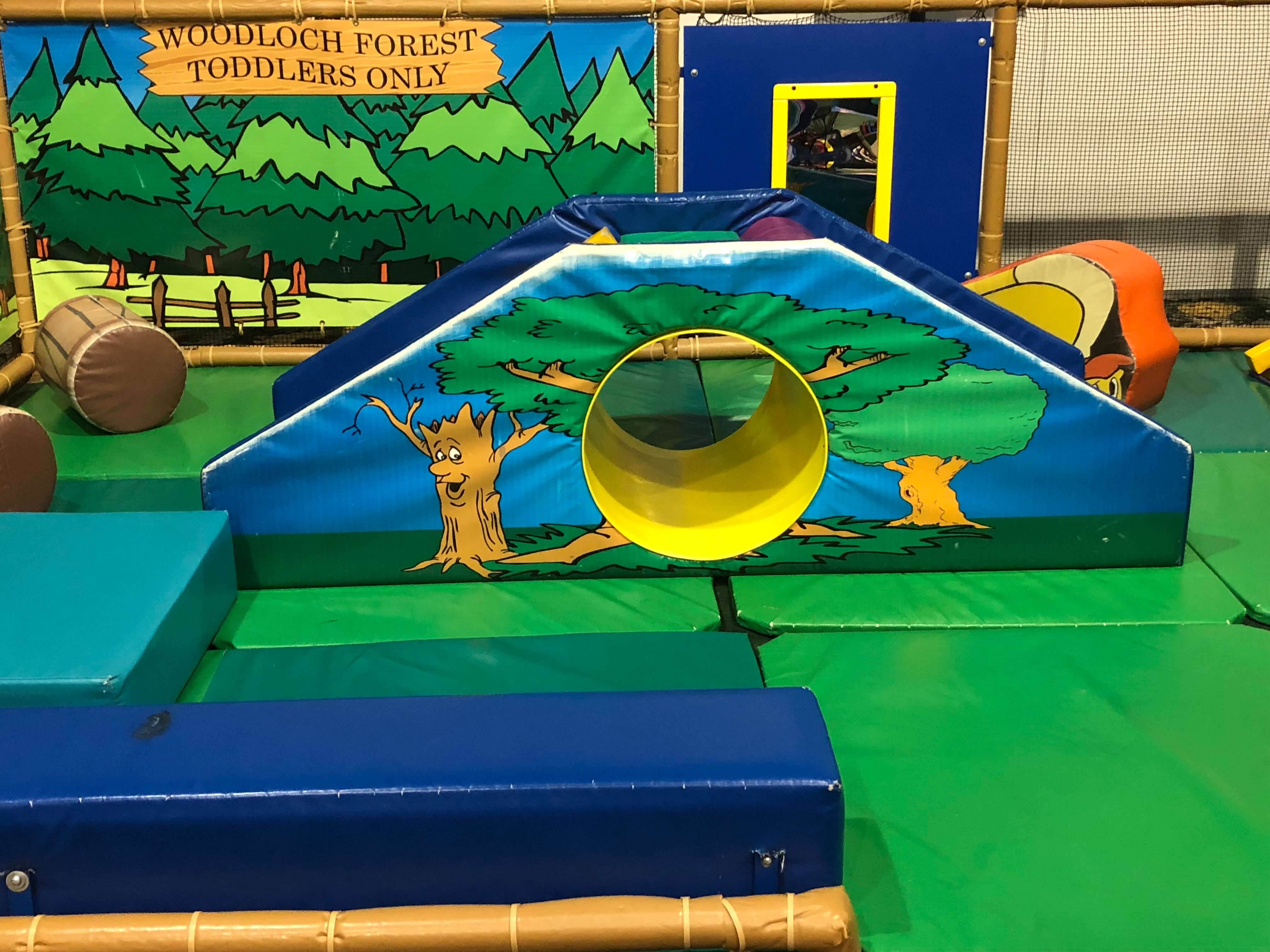 7. Forest Indoor Play Area: After breakfast, we loved visiting the nearby indoor play area where all of the kids could run, climb and jump around. This indoor area also included slides, a mini zip line and tons of opportunities to hide and play. There was also a toddler zone for climbing, sliding and tumbling for the little one's.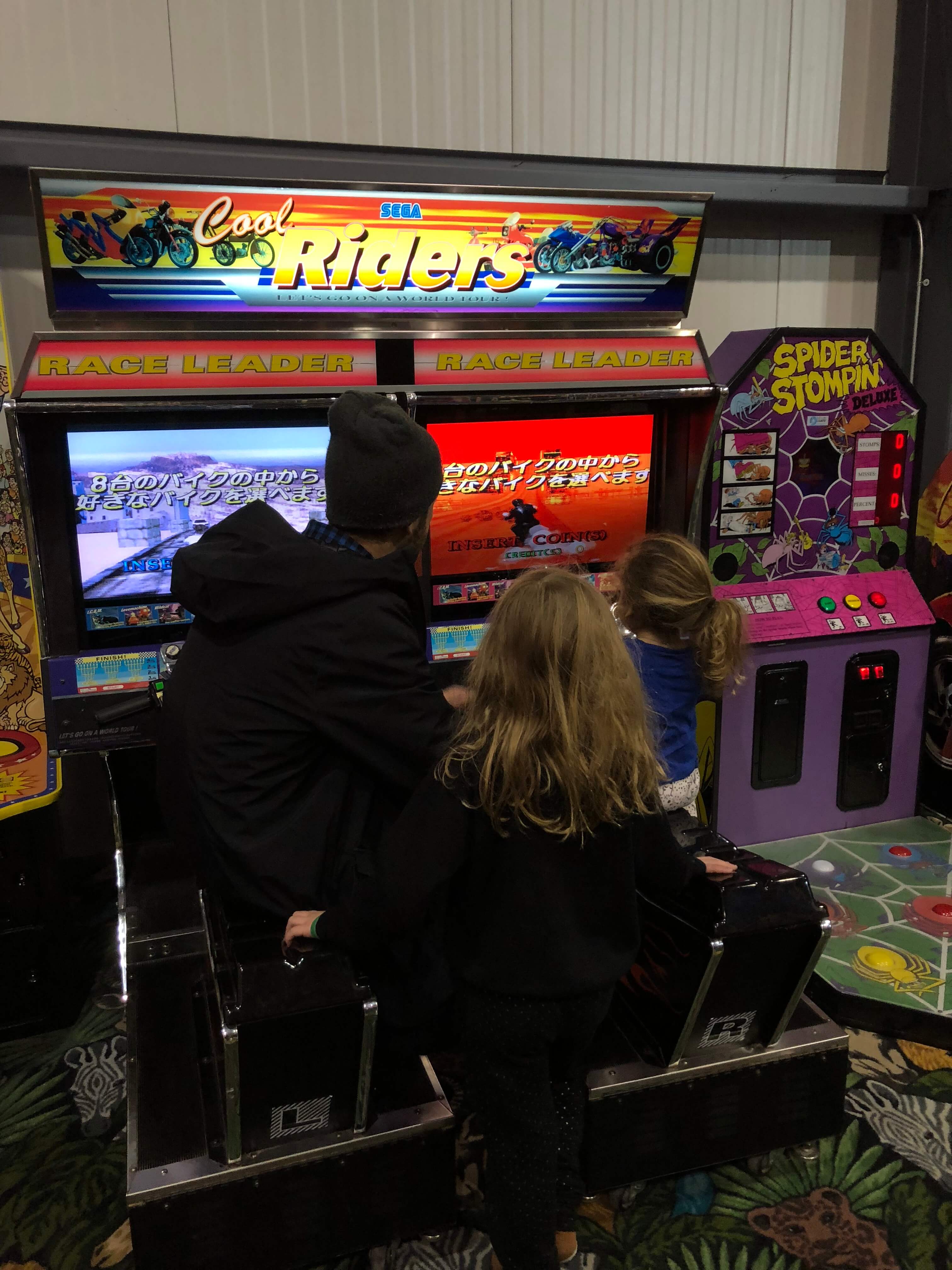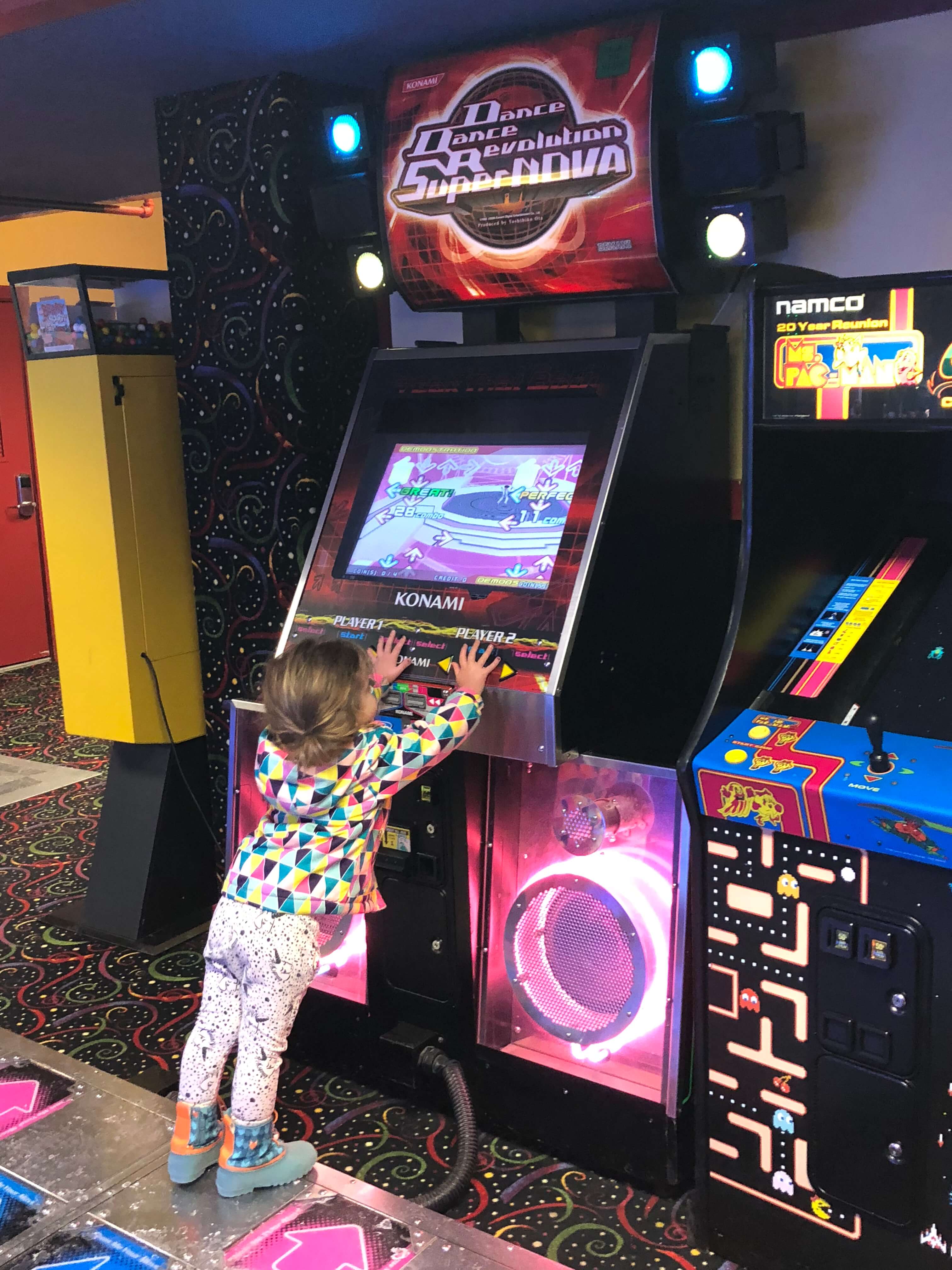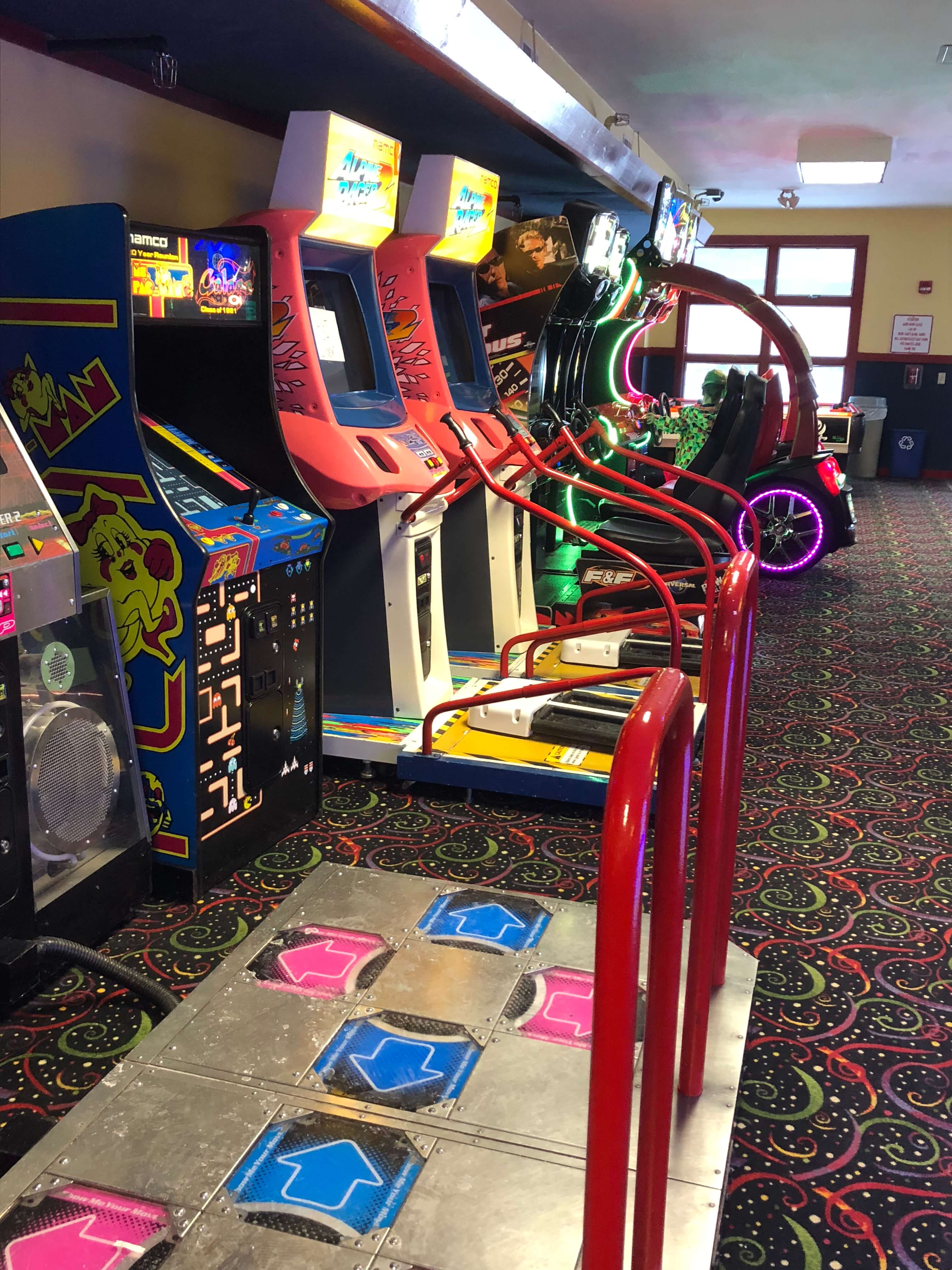 8. Game Room: In this same area, families can play tons of arcade games and bunker games like pin ball, pool or pin pong. While I don't love the idea of the kids playing video games on vacation, it was nice to have access to them and take a break from the cold.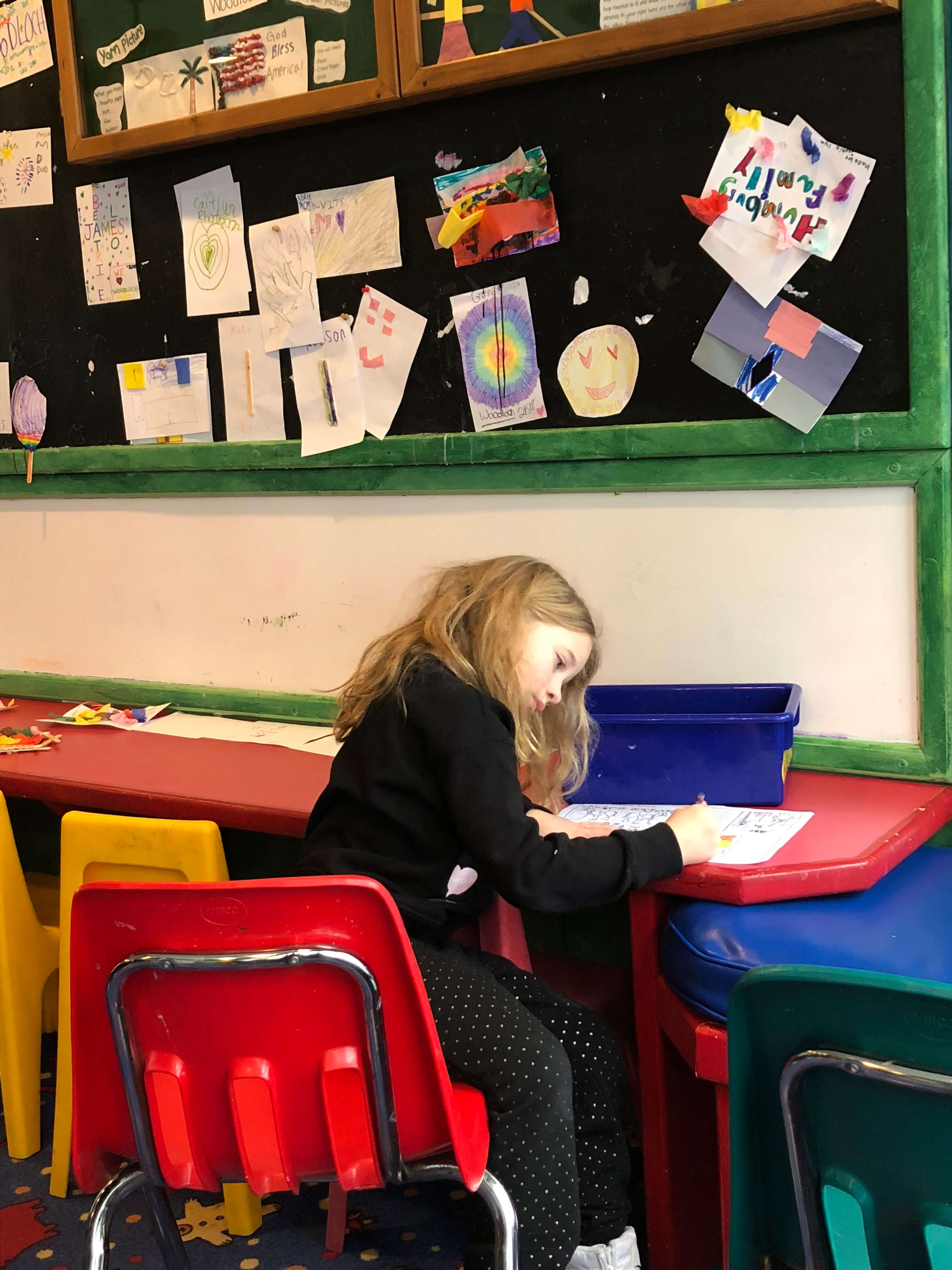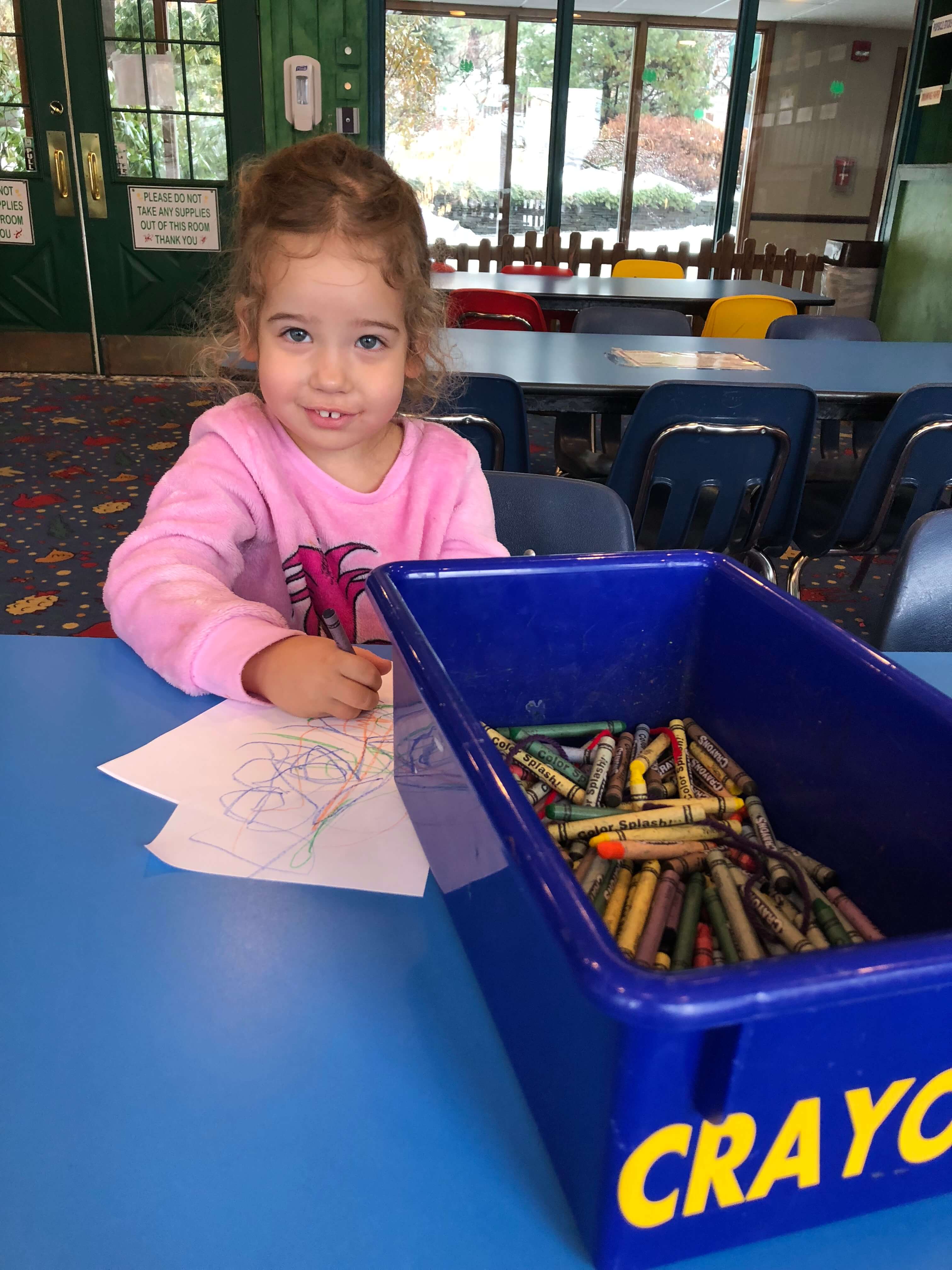 9. Art & Crafts Room: Another place that offered refuge from the cold was a visit to the arts & crafts room. A walk-in space, kids have access to tons of supplies like colored paper, scissors, glue, crayons, markers and more where they can create an example project set up by the team at Woodloch or whatever they would like. Located right outside of the snow tubing area, this was a nice place for us to split up as my older daughter enjoyed snow tubing and the younger one's created some art.
10. Fitness Room: Ok, this one was more for me but I really appreciated that they have an on-site exercise room filled with treadmills, weights, rowing machines and more. A great way to start my day and have some solo time, the gym was super clean and equipped with everything you need to have a great workout. They also offer group fitness classes such as dance, senior fitness, and more.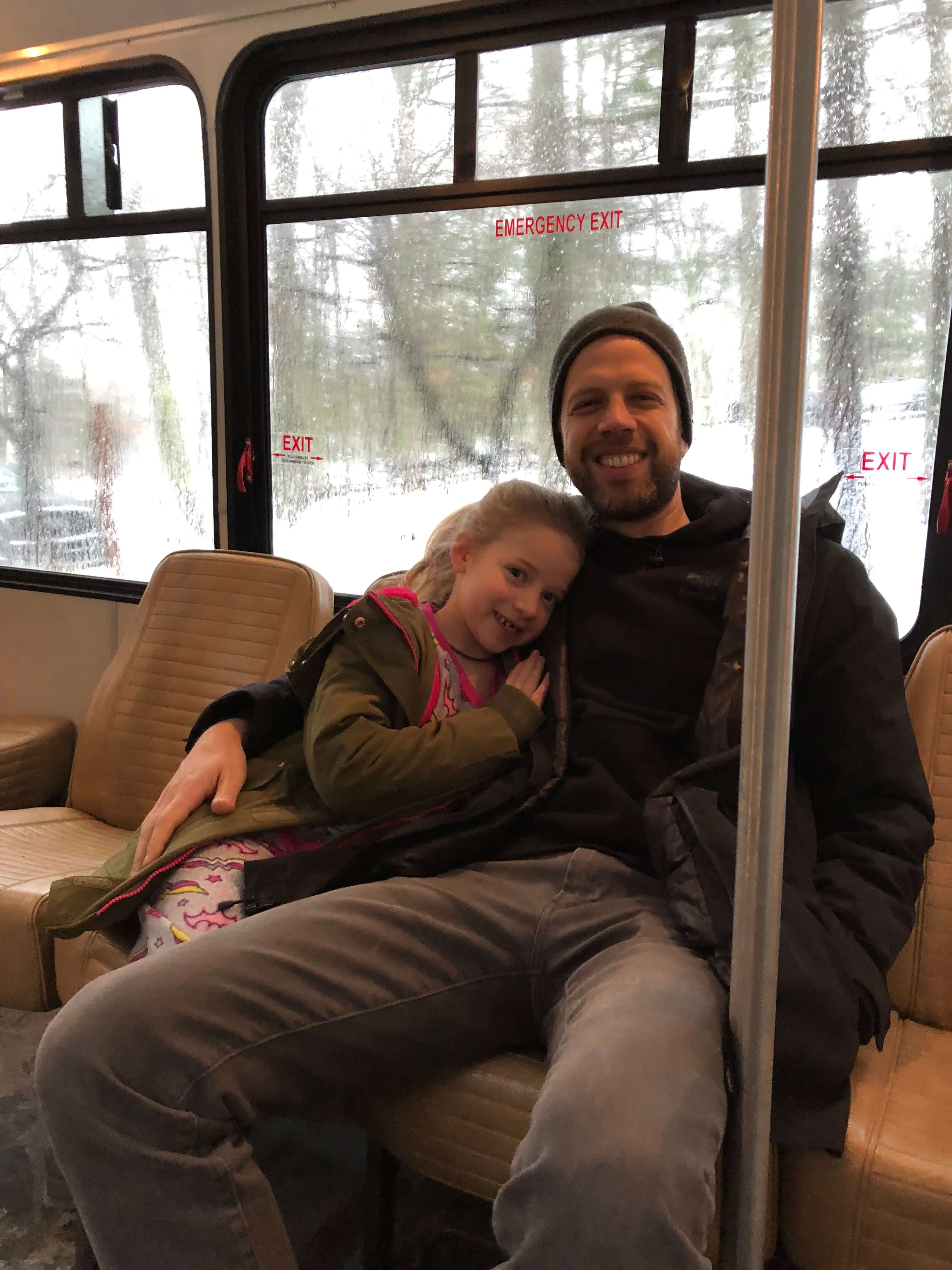 Other winter and year-long amenities: With so much to see and do, there were a lot of things that we didn't get to experience like go carts, ice skating, archery, bowling and more. The activities also change seasonally where you could expect to enjoy bumper boats, water skiing, tennis, lakeside activities and tons more when it warms up.
A fun weekend getaway, our experience at Woodloch was filled with so many cool things to see and do that we will always remember.
And with COVID-19, Woodloch has made several changes, following the guidance of the State of Pennsylvania's "Yellow Phase." On June 19th, they moved into the "Green Phase" of reopening, allowing all activities as well in-restaurant dining to resume. Please read more about their new standards below, and their official statement here:
Reciprocal Promises

Woodloch promises to protect the safety of all parties and asks guests to follow suit. This entails taking necessary precautions to ensure social distancing measures, proper hand hygiene, and the use of masks.
The Woodloch Wellness Standard & Housekeeping

Exceeding the recommended guidance set by the state of Pennsylvania and CDC, the Poconos resort has created a full-time Safety Department to oversee guest and staff safety. Their primary focus will be infection control and prevention.
Public areas and frequent touchpoints will be vigorously sanitized with hospital-grade cleaners.
Woodloch will implement practices in accordance with the American Hotel & Lodging Association's Safe Stay program, the hospitality industry's gold standard in cleaning.
Housekeeping Safety Inspectors will certify and seal rooms as clean.
The resort has invested in technology to minimize the necessary amount of contact between guests and staff.
Activities, amenities and entertainment

The family resort's 1,500-acre property features nature trails for hiking and biking as well as an expansive lake for swimming and a variety of boating activities.
Amenities include: indoor and outdoor pools, hot tubs, go-carts, archery, paintball, shuffleboard, trap shoot, mini golf, escape rooms, horseshoes, bocce, and a brand-new playground.  
Activities featured include: game show contests, athletic competitions, trivia contests, scavenger hunts and hallmark guest favorites such as Cupcake Wars, a baking competition where creativity reigns supreme.
Guests can enjoy both indoor and outdoor entertainment such as movie nights, variety acts, comedians, and live music. Multiple seating times will be available for indoor acts to ensure adherence to social distancing measures.
Golf is also available at neighboring Woodloch Springs, a championship 18-hole golf course.  
A la carte spa treatments at the family resort's sister property, The Lodge at Woodloch, are available on a limited basis.
Dining Experience

Indoor and outdoor dining is now available.
Indoor tables will be spaced appropriately and additional seating times may be available to ensure proper social distancing.
Take-out dining will be available during set hours for both breakfast and dinner.
Check-in and Check-out

Upon arrival and prior to entering, each guest's temperature will be taken curbside. One person from each party will be allowed to enter the main office for check-in.
Check-out can be completed over the phone, and receipts can be emailed.
There will be no daily housekeeping, but guests have the option to receive contact-free delivery of room amenities, linens, and sundries.

Staff Policies and Procedures

Approved PPE will be given to all staff members, and they will be required to wear masks while on property, both indoors and out.
Temperatures will be taken upon arrival to work each shift.
Contact tracing measures have been implemented in the unlikely event of exposure for our staff and our guests' protection.
The resort's Safety Department will hold weekly meetings, educating employees about symptom recognition, cleaning and sanitizing procedures, proper hand and personal hygiene as well as protocol guidance.
All food and beverage employees will follow Serv-Safe guidelines.
To learn more or to book a stay, please visit www.woodloch.com or call 1-800-Woodloch.
Woodloch provided us with hotel accommodations and food for the purposes of this review. All opinions, as always, are my own.