While I love doing things around NYC and Westchester, it's also nice to get out there and try something new. And living in the NYC there are tons of local day trip ideas where you do everything from skiing to rafting to what we experienced yesterday: a kayak and wine trip in Pennsylvania!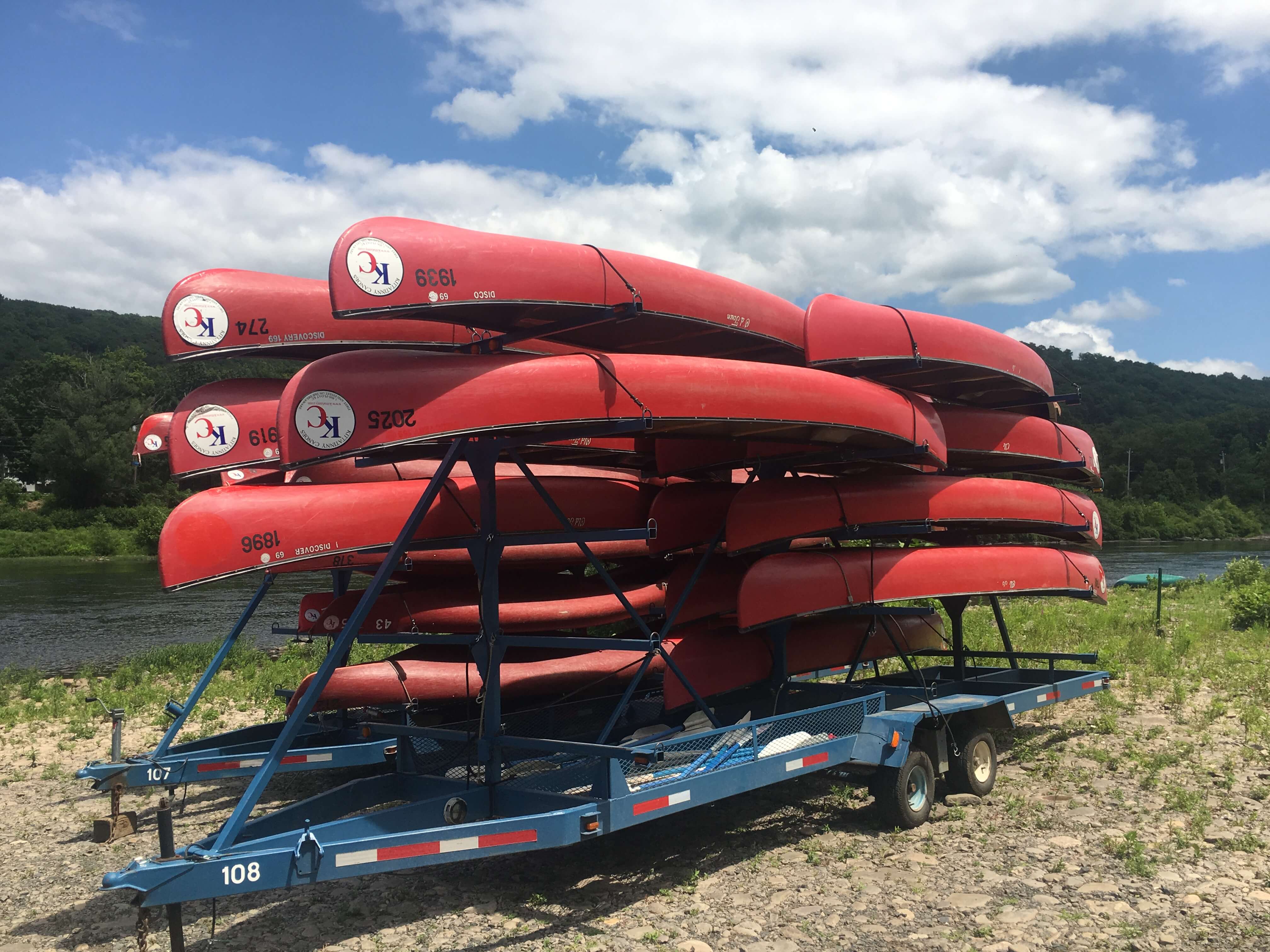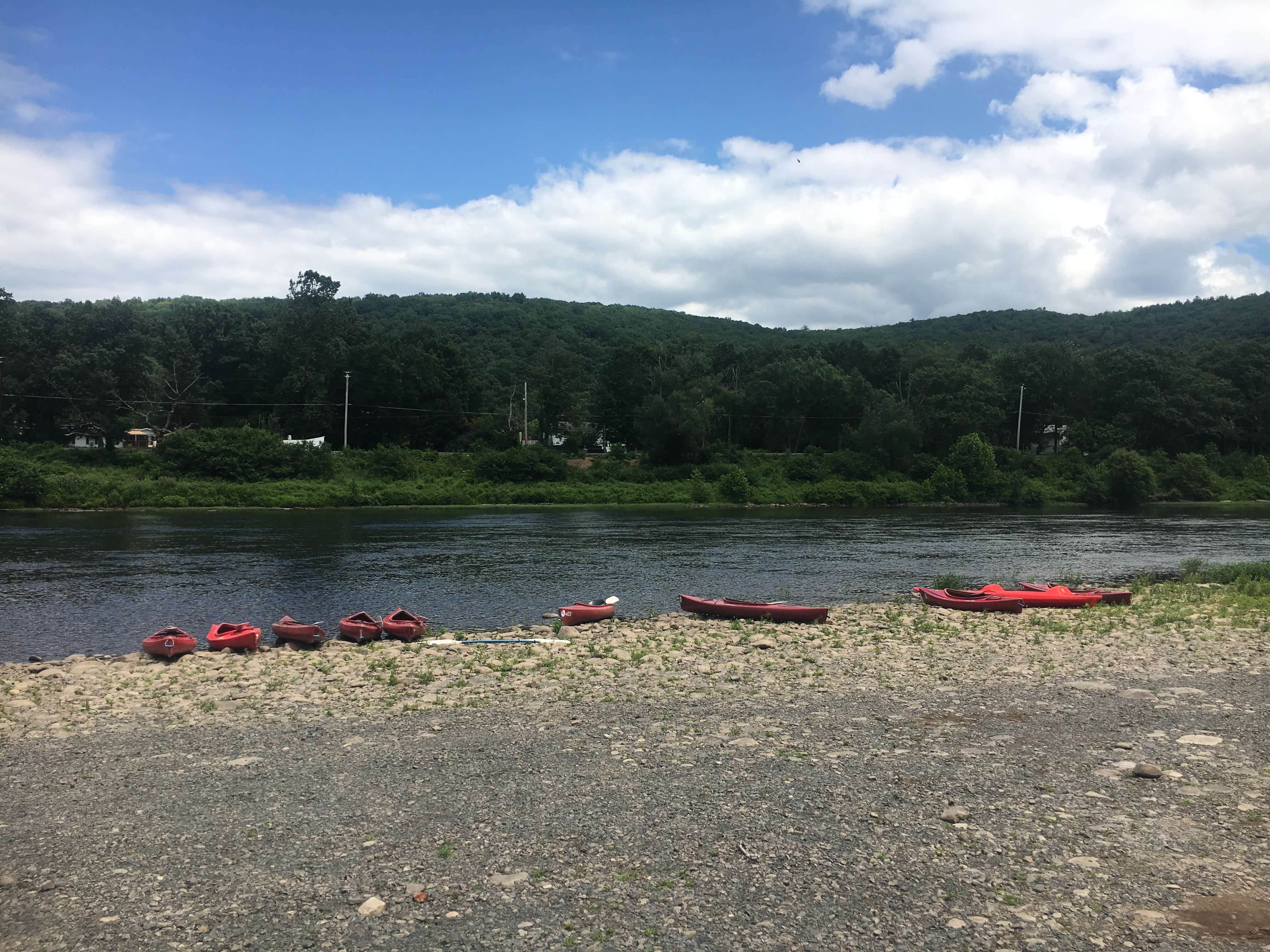 Organized by Sourced Adventures, a company that organizes affordable trips, allowing any adventurer the opportunity to escape the city for the day, weekend, or week. We started the Kayak and Wine on the Delaware trip in NYC where a charted bus picked us up on 45th street (they also have a Lower East side pick-up point) where we were greeted by our two friendly Sourced Adventures' guides. After a brief introduction of what we could expect on the trip, the group of around 50 people were able to relax on the bus as well as watch a movie. If your planning on this being an extended trip then you might want to bring along your RV. Make sure your battery rv is powerful and reliable enough for your trip first!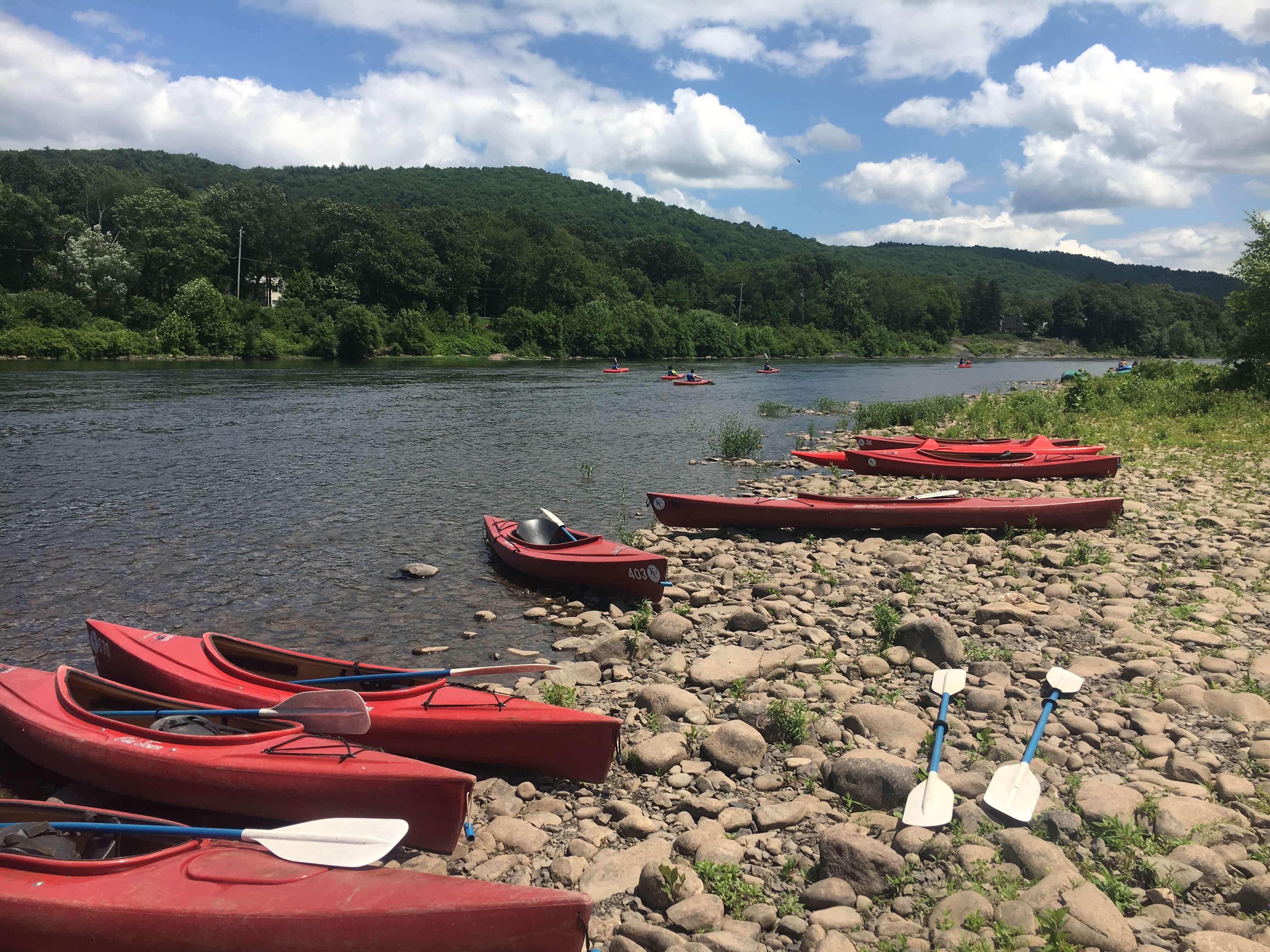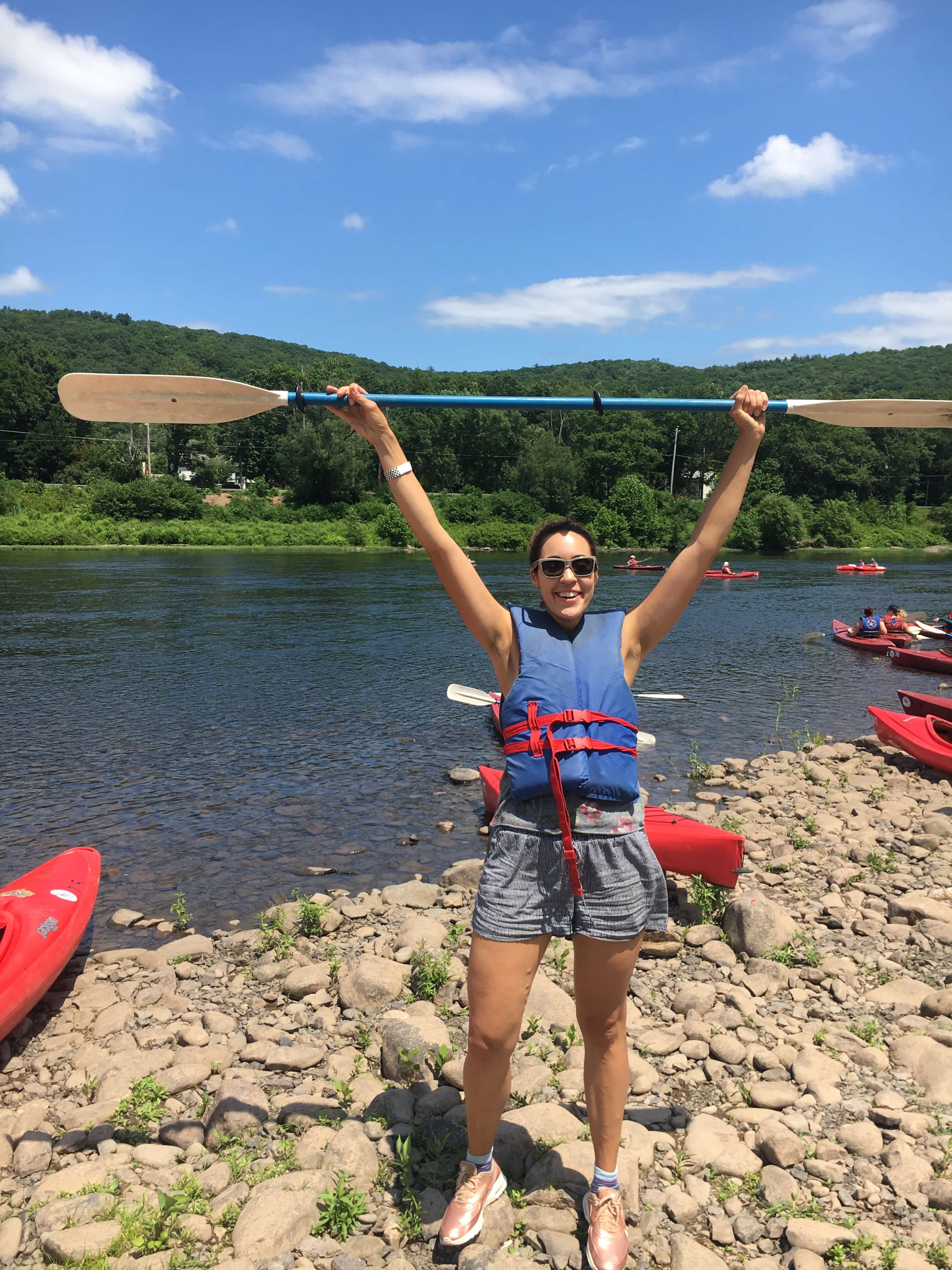 Upon arrival at Kittatiny Canoes, we were asked to a sign waiver, put on our life jackets and received a short paddling lesson before we went on the water. You could opt for a single or double kayak; however it was advised that the single kayaks are way easier to maneuver on the river, or as our guide put it "the quickest way to break up with your loved one is by going down the river in a double canoe." Having cap-sized in the past during a trip to Spain, I was definitely scared but tried to muster up some courage, and upon hearing that the water was very calm and easy, decided to opt for a single canoe, go for it and pretend to be brave.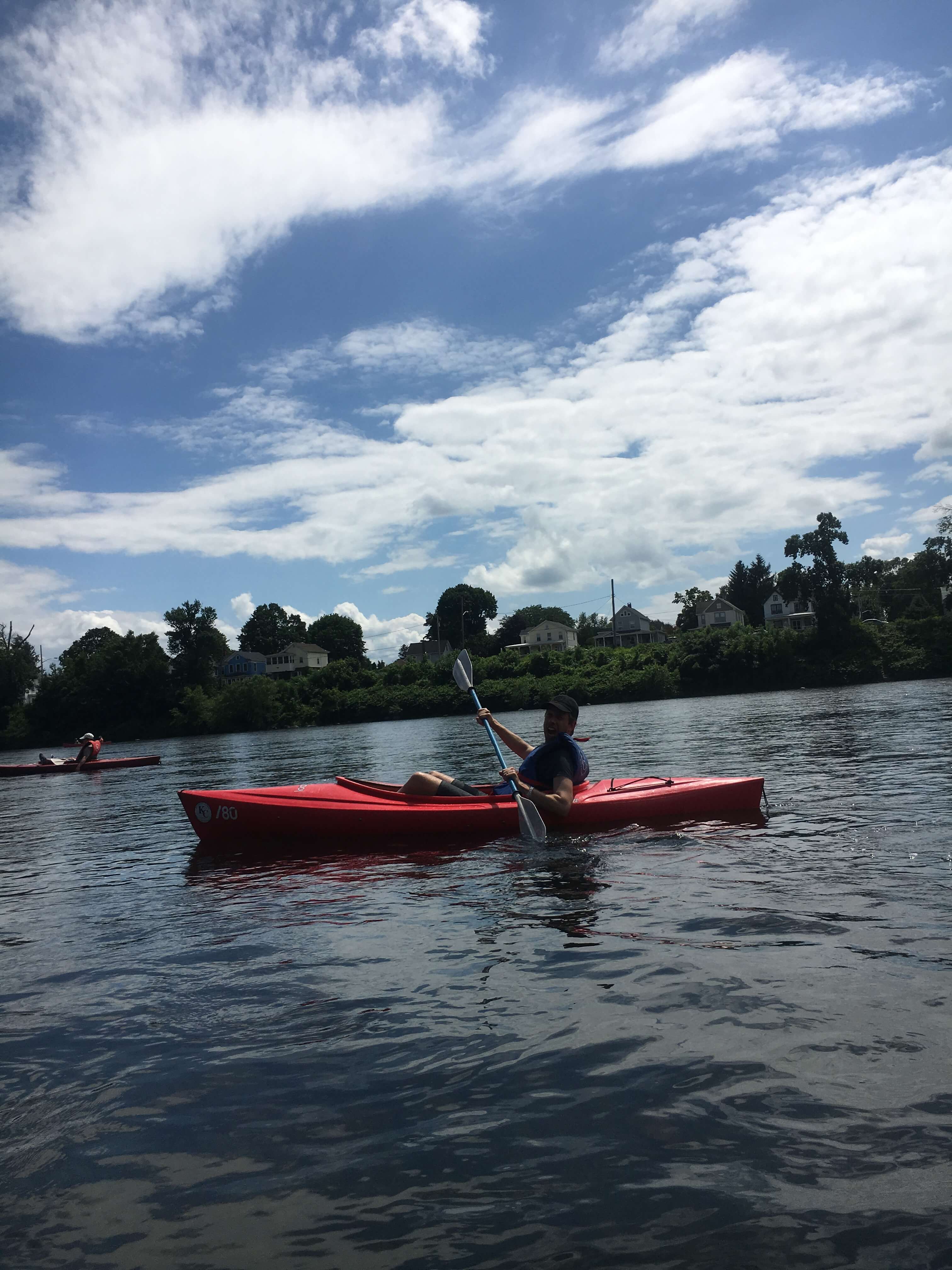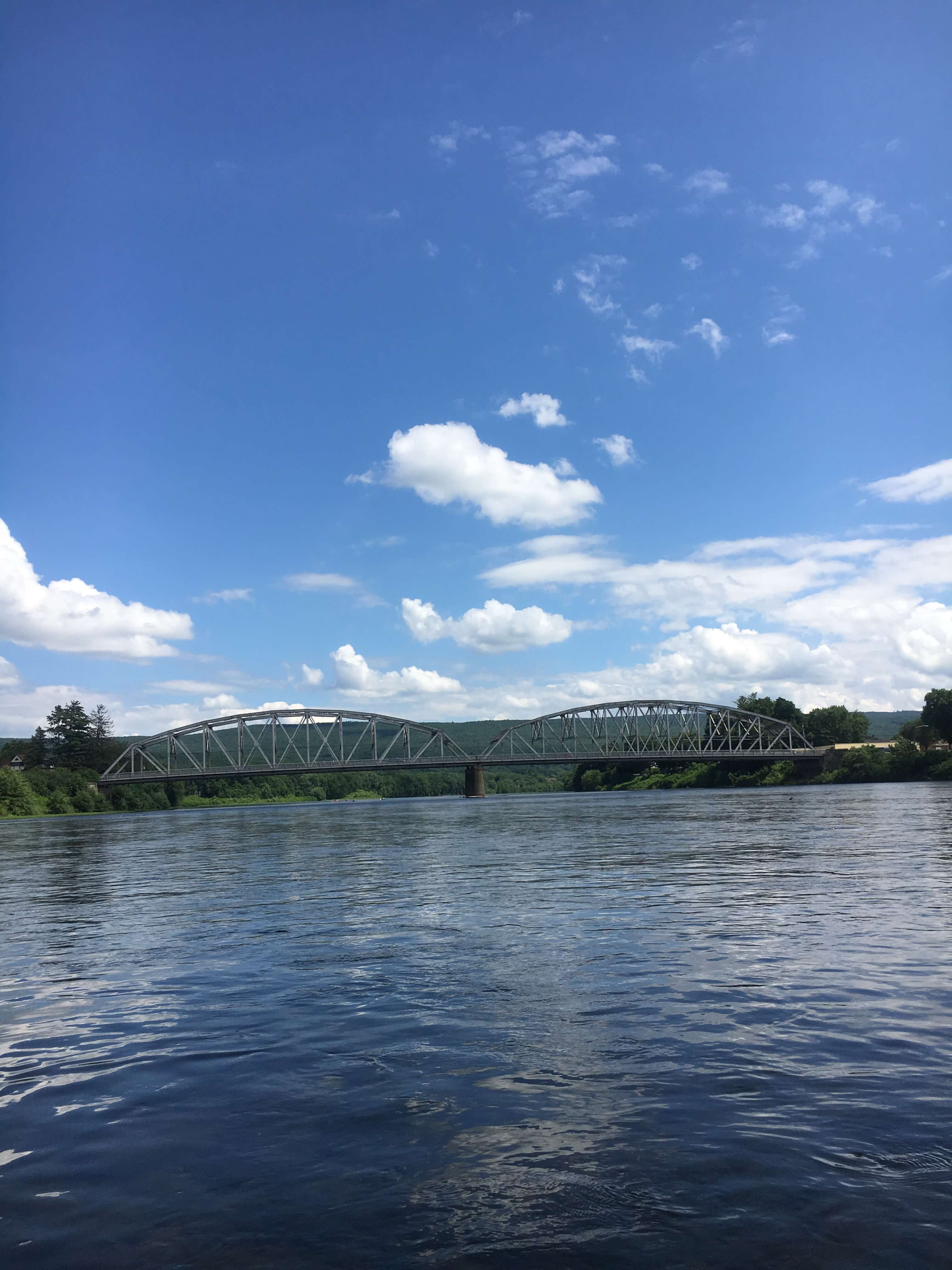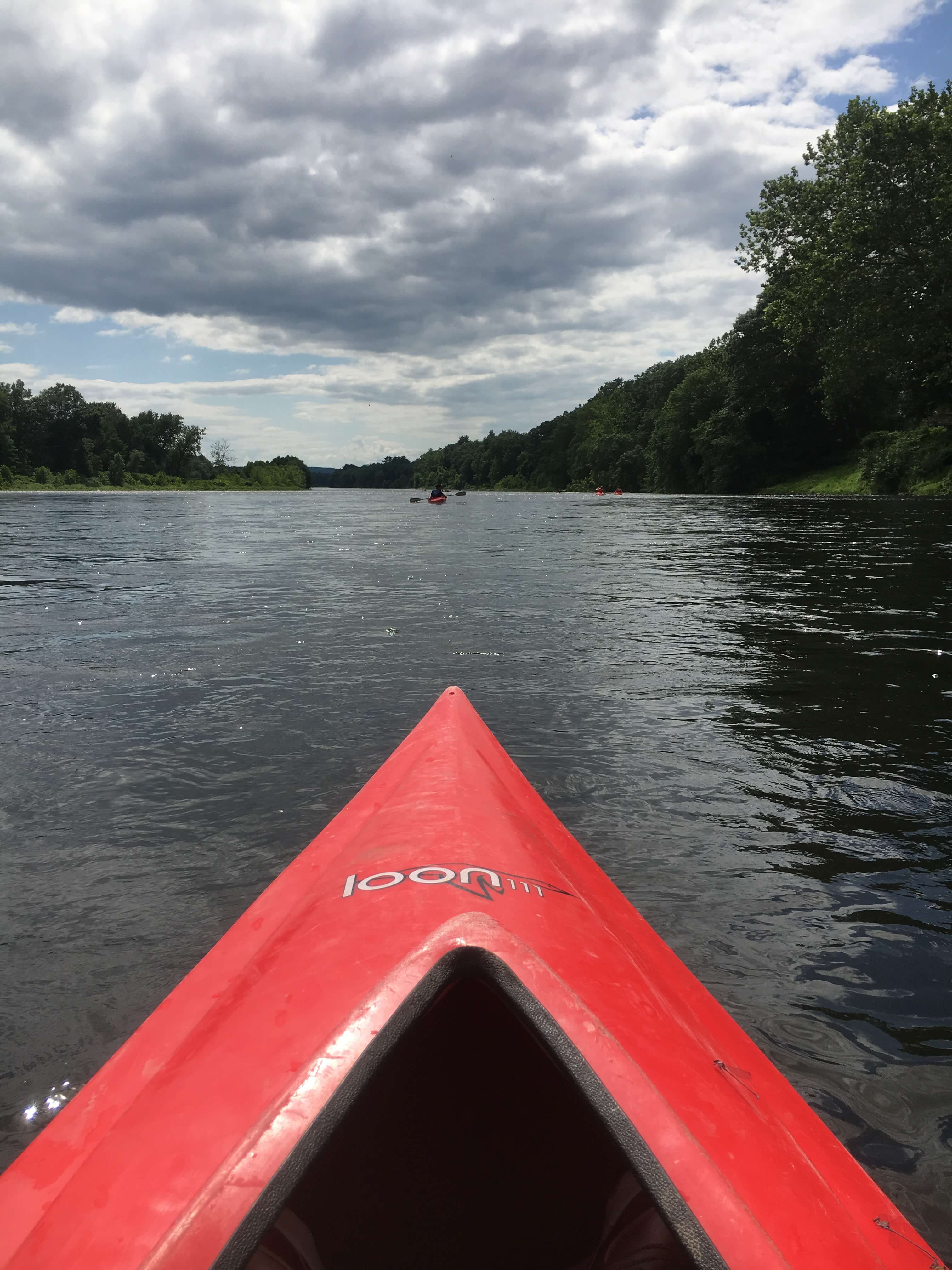 Having not kayaked in 10 years, there were some tough moments when the waters got a little choppy or I diverted a little but too far to the left of the right, but overall it was a really awesome experience that only got better as the trip went on and I got more comfortable. The incredible six-mile journey back to land was complete with some amazing views of the Delaware River filled with luscious trees that adorned the sides of the river. Along the way, we also saw tubers on the river, and of course, other kayakers who greeted us and even helped me out when I had a hard time getting back to land towards the end.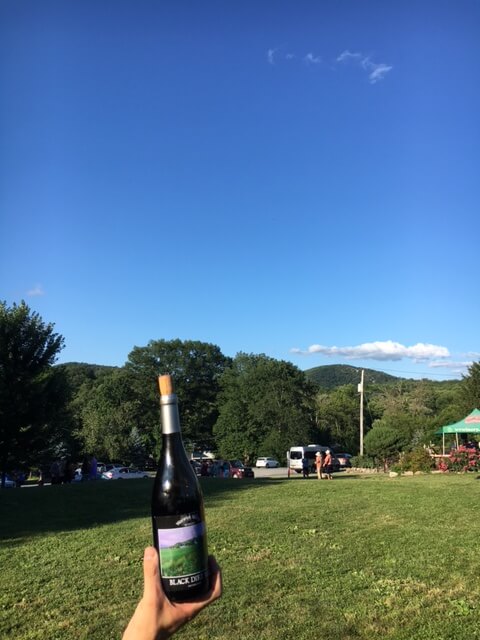 Safely back on land at River Beach, we enjoyed a catered hot lunch (also included in the Sourced Adventures day trip package) and then we were off to Warwick Valley Winery & Distillery for a tasting. Sore and ready to relax, each member of our group was a given a token for a tasting or a glass of wine. I opted for their Black Dirt Red, a French-American hybrid wine, where my husband and I roamed the property and chatted with our guests on the trip. It was a great way to end the day after our mini adventure. We loved how this experience was a such a different way for us to spend time together that wasn't the standard dinner/movie date night idea. While I do love that as well, it provided us with a new and a really fun way to make the most out of our weekend, without any stress from planning. This is awesome for busy New Yorkers where you simply have to sign up on their website for your next day trip from NYC, show up and experience. As Kyle Davidson, founder of Sourced Adventures noted: "Even the biggest workaholic can find time to get away for a single day. Our day trips are wildly popular with New Yorkers as a way to escape the city and get back into nature, do something active and meet like-minded adventurers." He added, "People get back to work on Monday mornings refreshed, recharged and with the stories and Facebook photos to be the envy of their co-workers!"
While the experience of kayaking and enjoying wine was amazing, it was also made so much easier thanks to our friendly guides who made a point to talk to everyone and make sure that everyone on the trip was doing ok and having a great time.
After around another 1.5 hours we were back in the city, renewed, relaxed and a little sore but it was totally worth it for our adventurous day away.
Sourced Adventures Summer 2017 Day Trips Include:
River Tubing and Brewery Day Trip
Departures every Saturday and Sunday until August 6th
Starts at Price $99 or $105, depending on date
Spend a summer day floating down the beautiful Delaware River, followed by a visit to an award winning brewery. Trip includes a picnic lunch and exclusive discounts on pints and growler fills at the brewery.
Kayak and Wine on the Delaware
Departures every Saturday from now until August 5th and August 26th – September 9th
Price $125
The Kayak and Wine trip is a blend of both adventure and calm. After a relaxing 2 – 2.5 hour paddle down the Delaware River (choice of single or double kayaks), city slickers enjoy a deli picnic lunch and a 5-wine tasting at a local vineyard.
Long Island Wine Tour
Departures most Sundays from now until November 12th
Price $119
Visits to three Long Island wineries– Raphael, Lenz, and Osprey's Dominion– to great vintages on a lovely summer day. Trip includes tasting at each winery, an antipasto plate of bread, cheese and olive oil, and a picnic lunch with gourmet sandwiches.
Whitewater Rafting on the Lehigh River
Departures most Saturdays and Sundays from now until September 3rd.
Price $95 or $99, depending on date
Sourced Adventures' most popular trip of the summer. Cruise down nine miles of class II and III rapids on the Lehigh River Gorge, all the while taking in some of the best scenery the Poconos has to offer. The river runs through miles of pristine gorge, allowing adventurers to feel secluded and remote, despite being just 2 hours away from New York City. Trip includes round-trip transportation from NYC, life-vests, paddles, rafts and lunch.
Pennsylvania Wine Tour
Departures most Saturdays from now until November 11th
Price $95 or $99, depending on date
Escape into the Poconos to visit three wineries on the Lehigh Wine Trail and enjoy a total of 15 wines with an included picnic lunch. Wineries may include Vynecrest Vineyards and Winery, Blair Vineyards, Amore Vineyards or Weathered Vineyards. Trip also includes a chocolate and cheese pairing and a locally catered gourmet lunch.
And that's not all! Sourced Adventures also offers experiences out of Boston, DC, San Francisco and a few international getaways such as trips to Iceland, Mexico, Nicaragua! On these trips, they offer affordable getaway options and tours, plus your round-trip flight!
For more information, please visit www.sourcedadventures.com
We were given a complementary trip for this review. All opinions, as always, are our own.