While it's always sad to see the summer come to an end, there are still so many fun things to do and explore then the temps drop. Fall is a great time for apple picking, Halloween activities,  Oktoberfest and tons more. We recently took a day trip to Morey's Piers to experience a day of rides that also conindecened with their Oktoberfest activities that included special German themed menus, an outdoor "biergarten," live entertainment, a kids "Rootbier Garten" activity area and much more. Check out more about the experience and what you can except at Morey's this fall.

Fall Fun at Morey's Piers: Oktoberfest
We started our day with a walk on the boardwalk, checking out some of the shops and a car show that was happening the same day as our visit.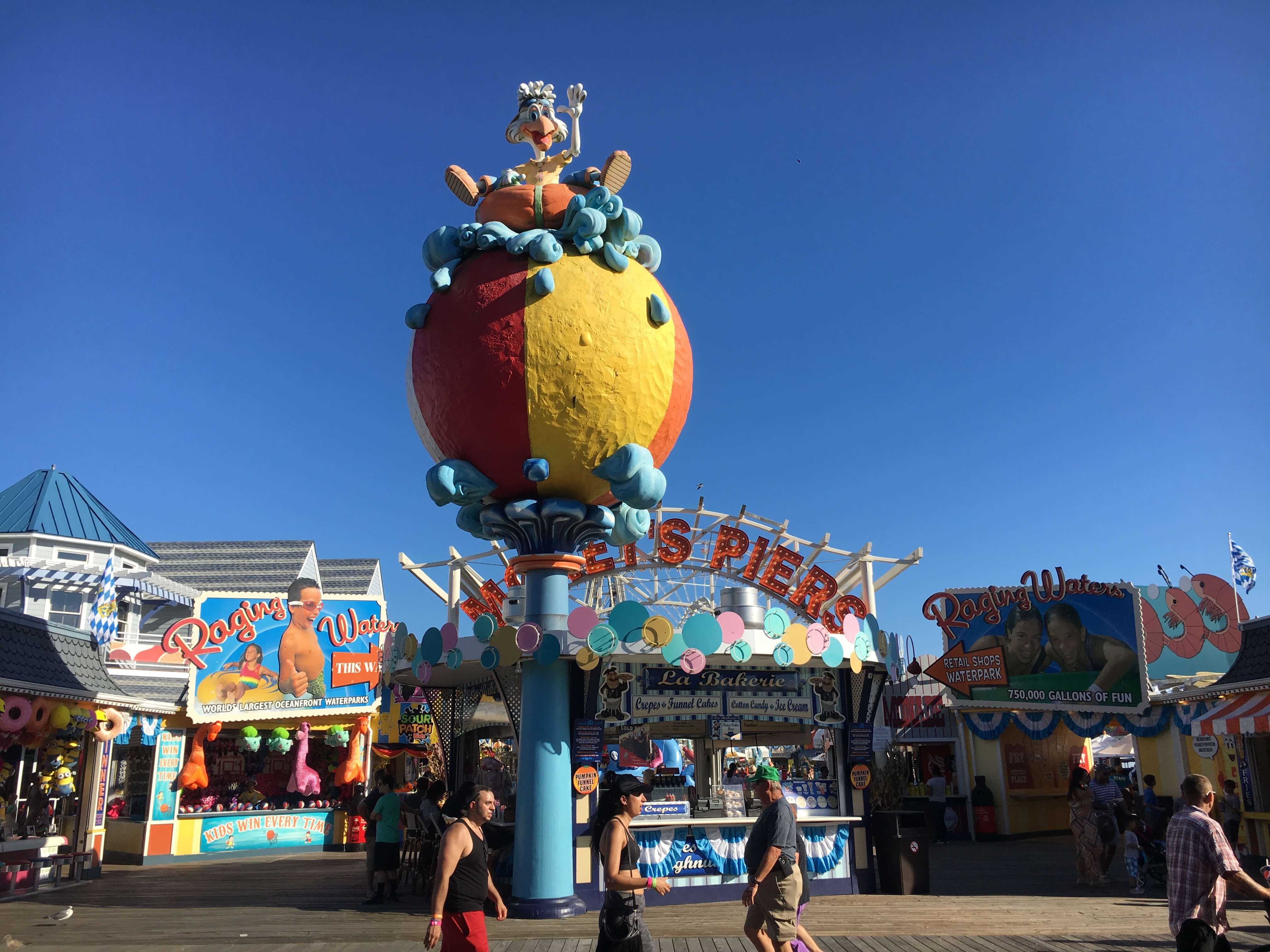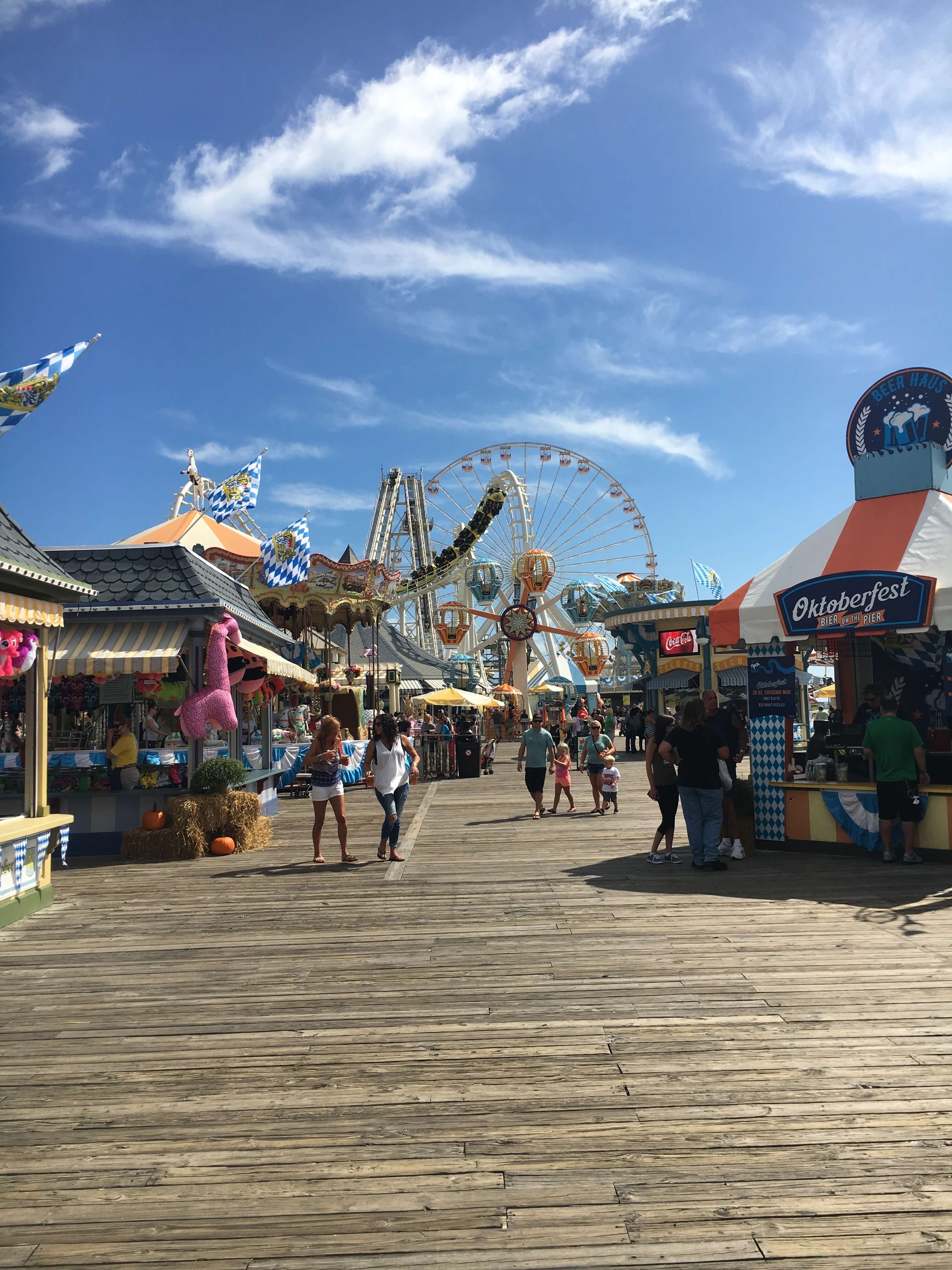 After that we headed to Mariner's Piers for rides, games and some Oktoberfest activities. The kids were so excited at the sight of all of the bright and high rides that included a collection of classics for kids of all ages like Bumper Cars, the Carousel, Tea Cups and thrill rides for older kids like the Ghost Ship, Sea Serpent and more.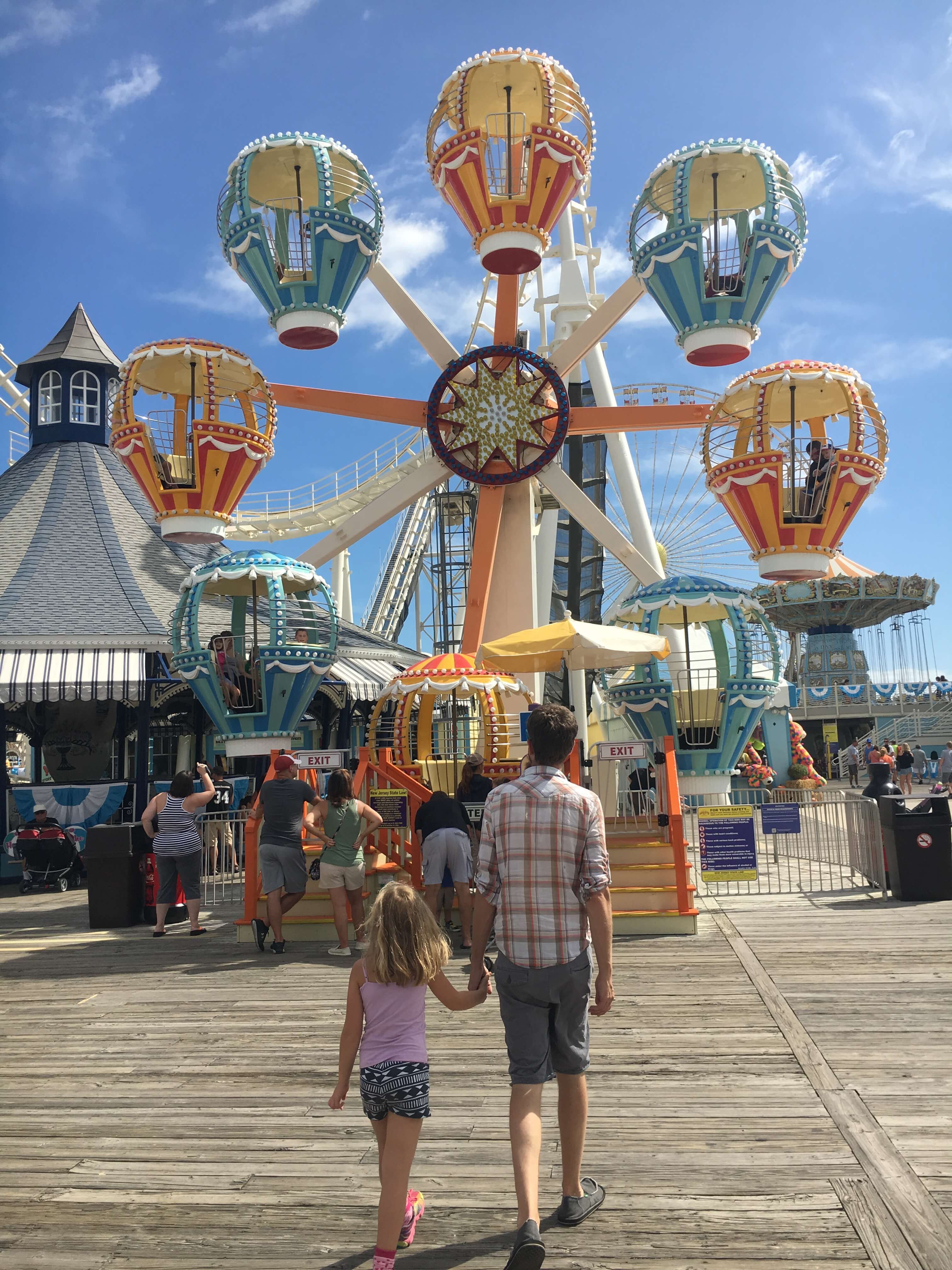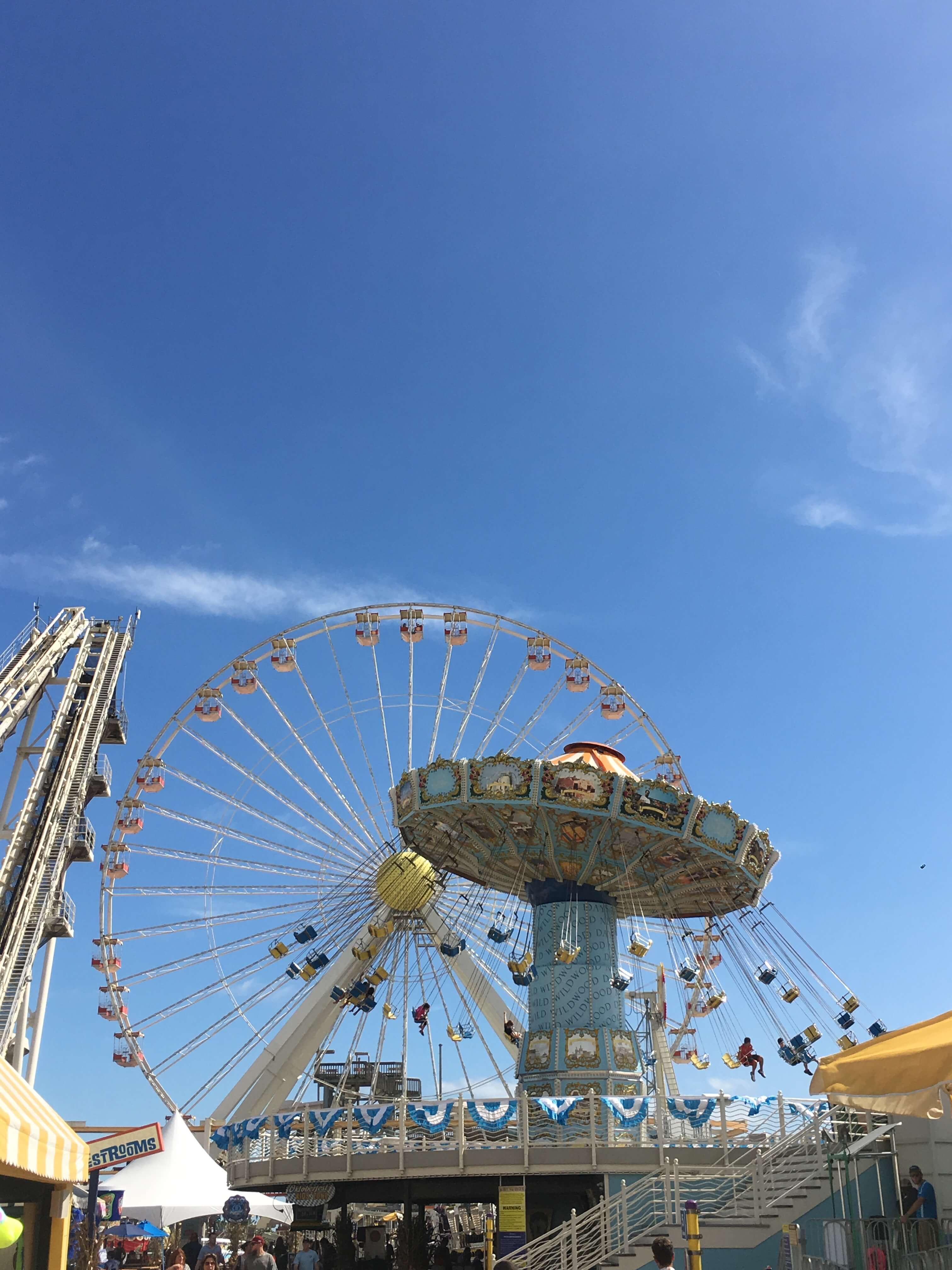 With kids 9, 6 and 3, there was something for everyone to enjoy, which was especially exciting for my six and three-year-old who could experience so many more rides this time around. With 28 rides at Mariner's Piers, they loved going from ride to ride, experiencing a combination of the mild to moderate thrill rides.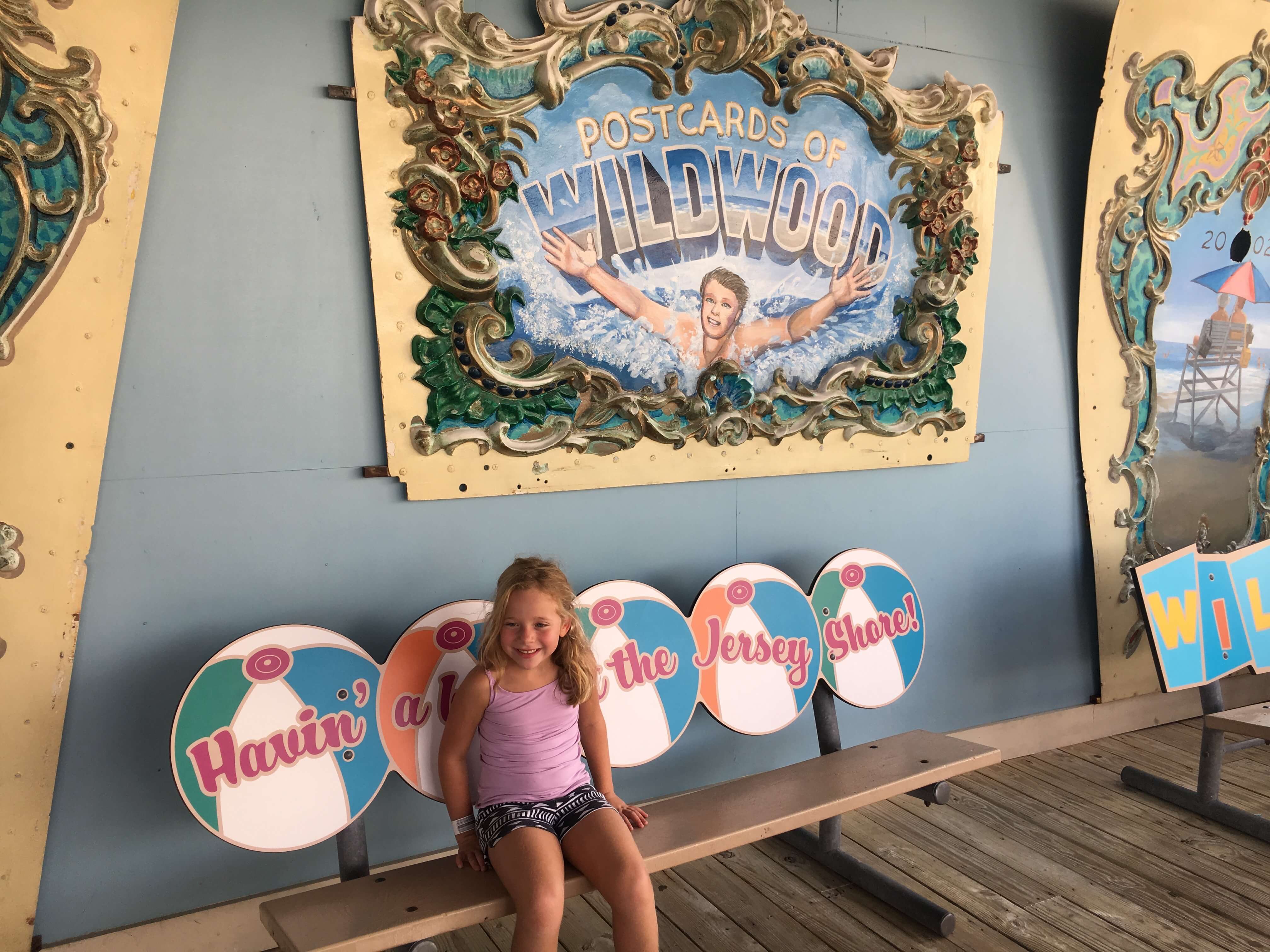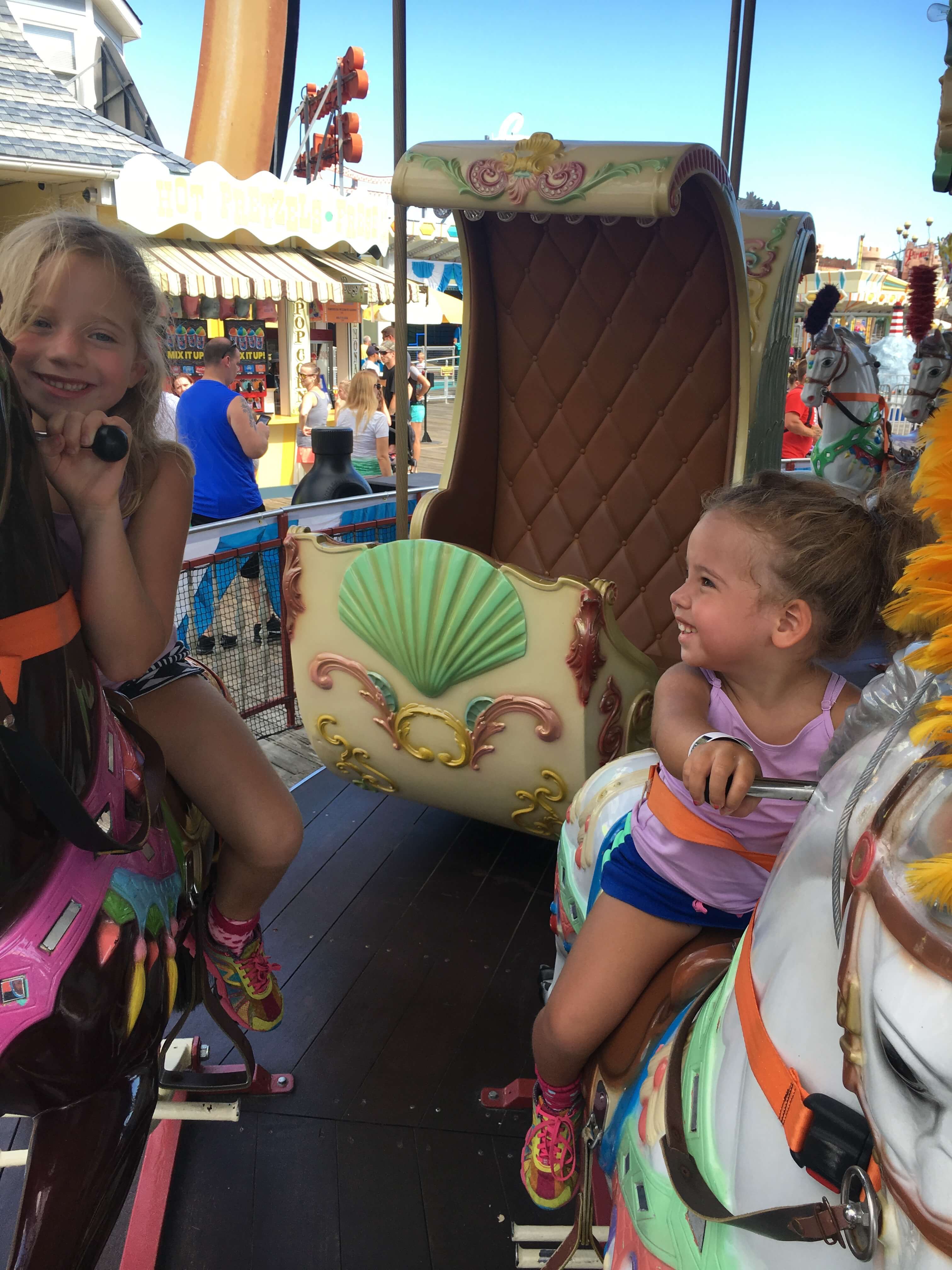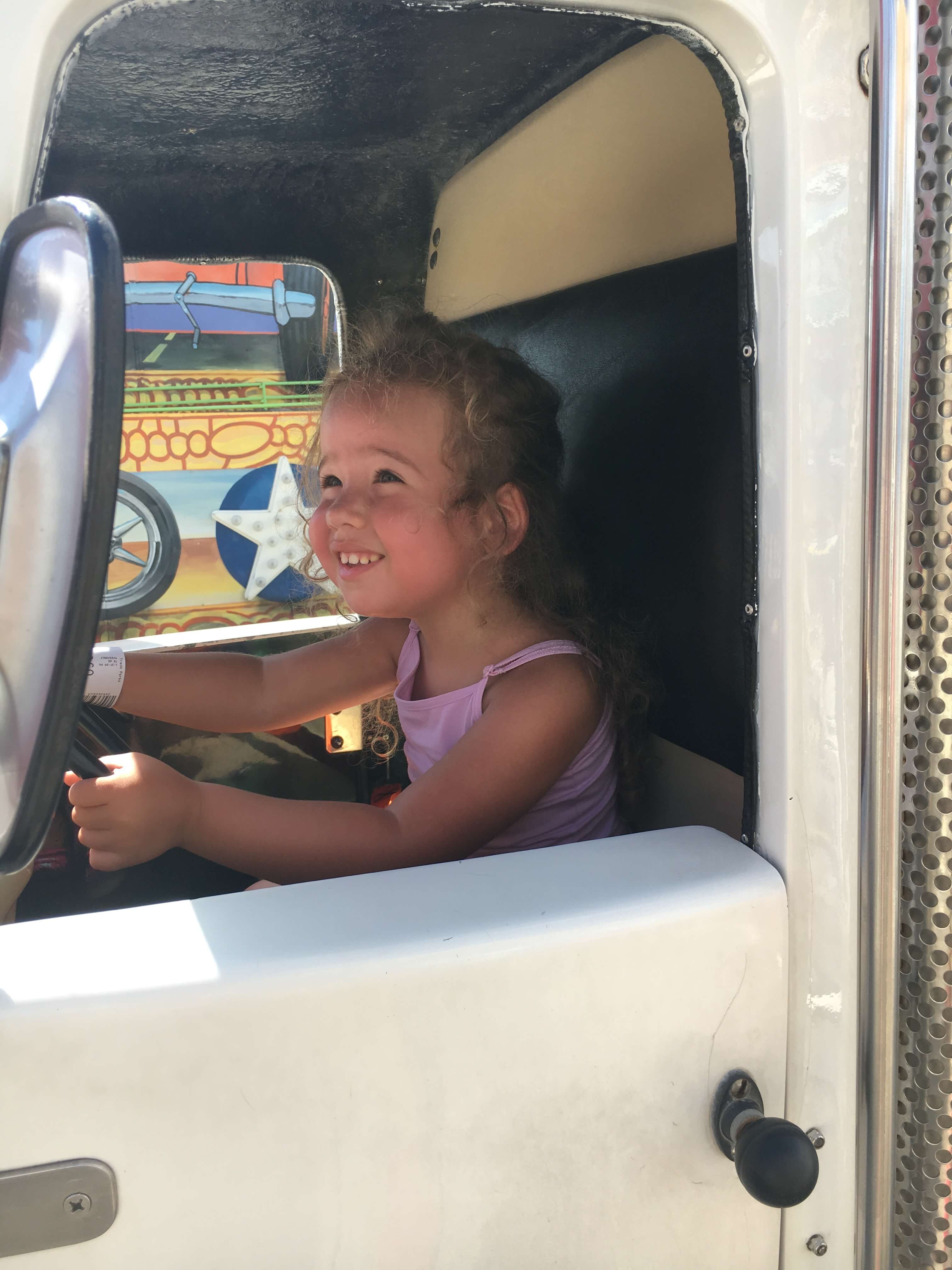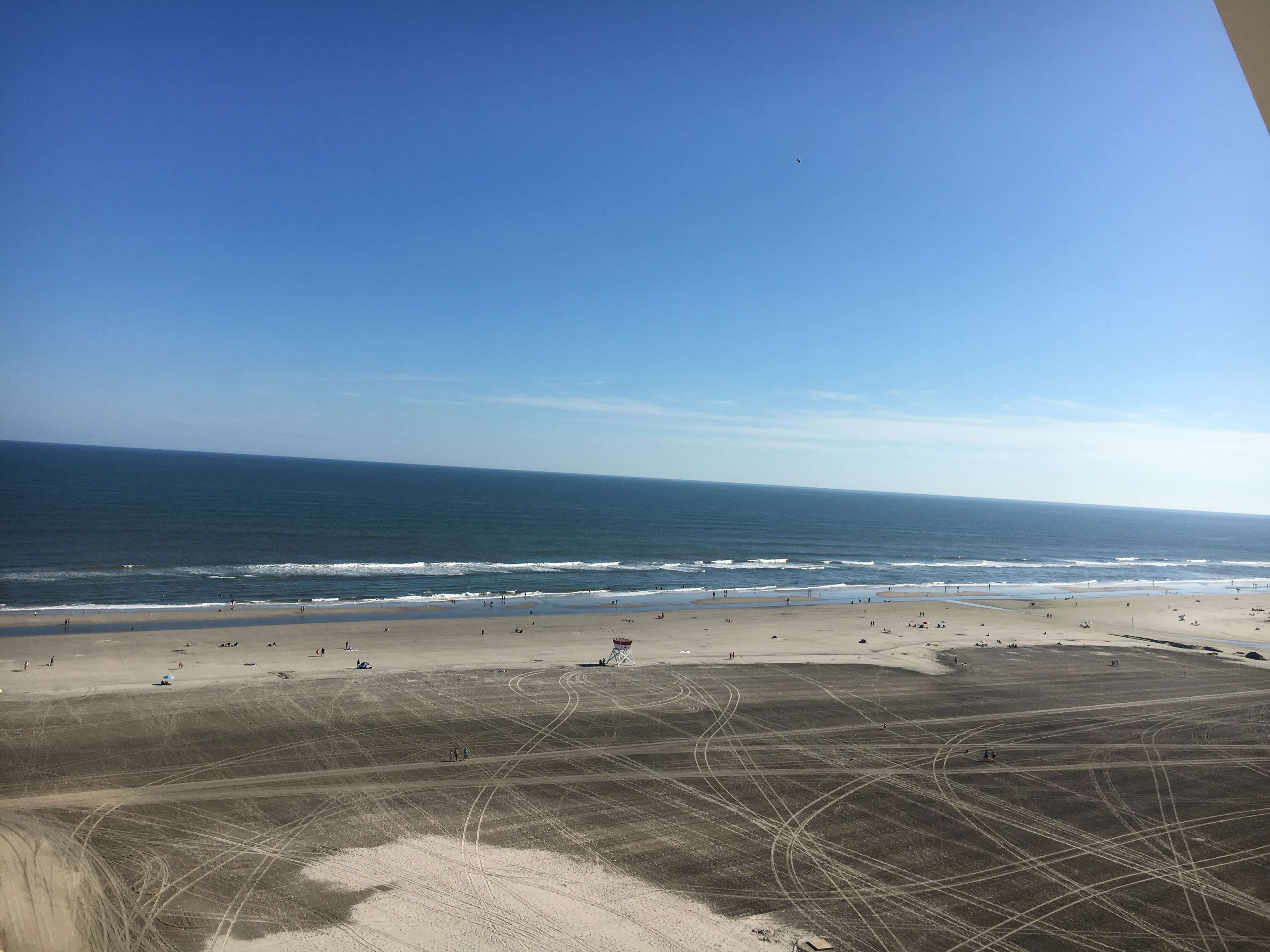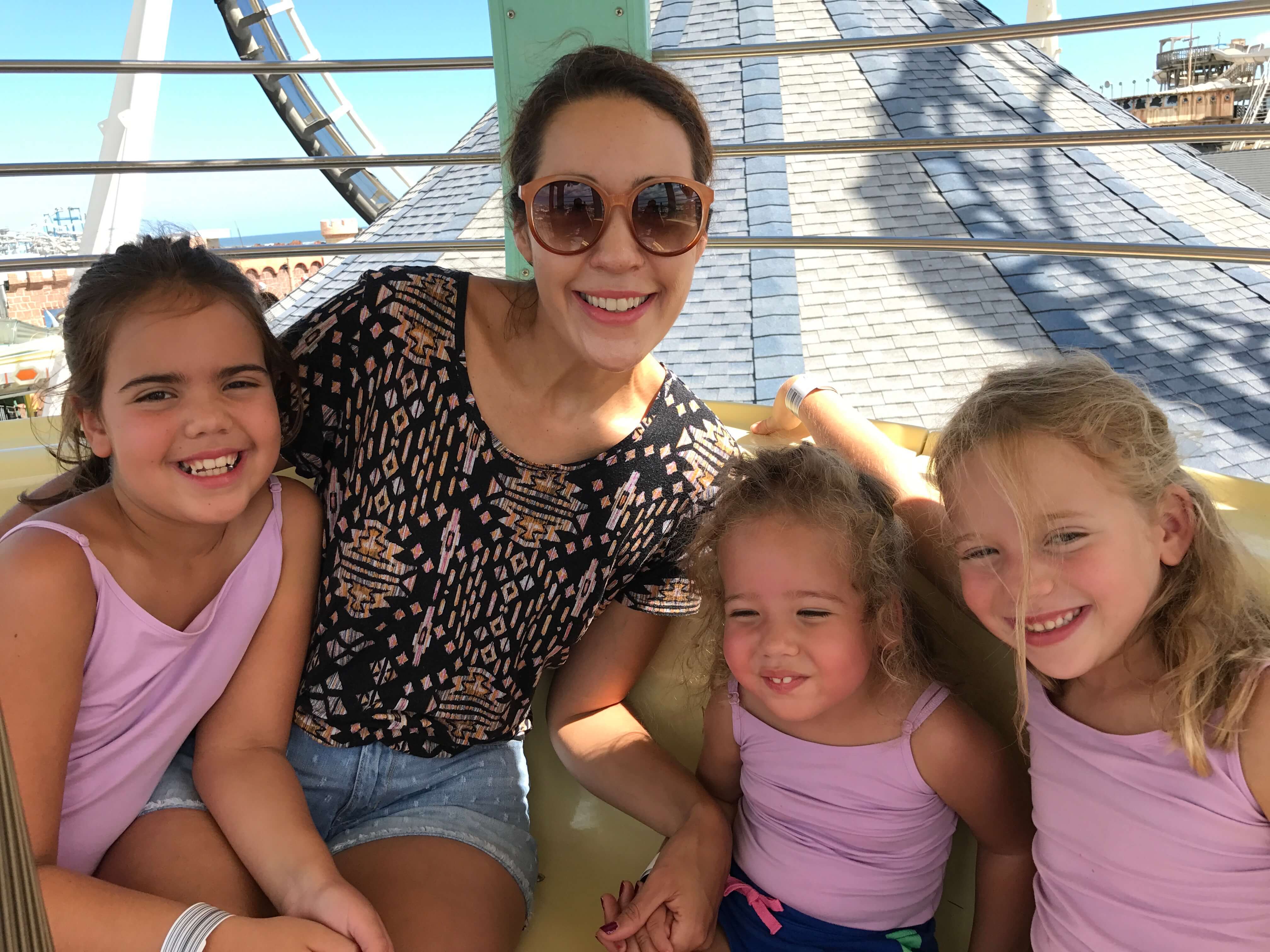 My three-year-old had a blast on the Carousel, Mini Scooters, Pink Elephants while my older girls loved the Kite Flyer, Rollie's Coaster and more. Additionally, there were several rides we could all enjoy together like the Tea Cups, Balloon Race, and Giant Wheel where we could enjoy some amazing views of the beach and the boardwalk.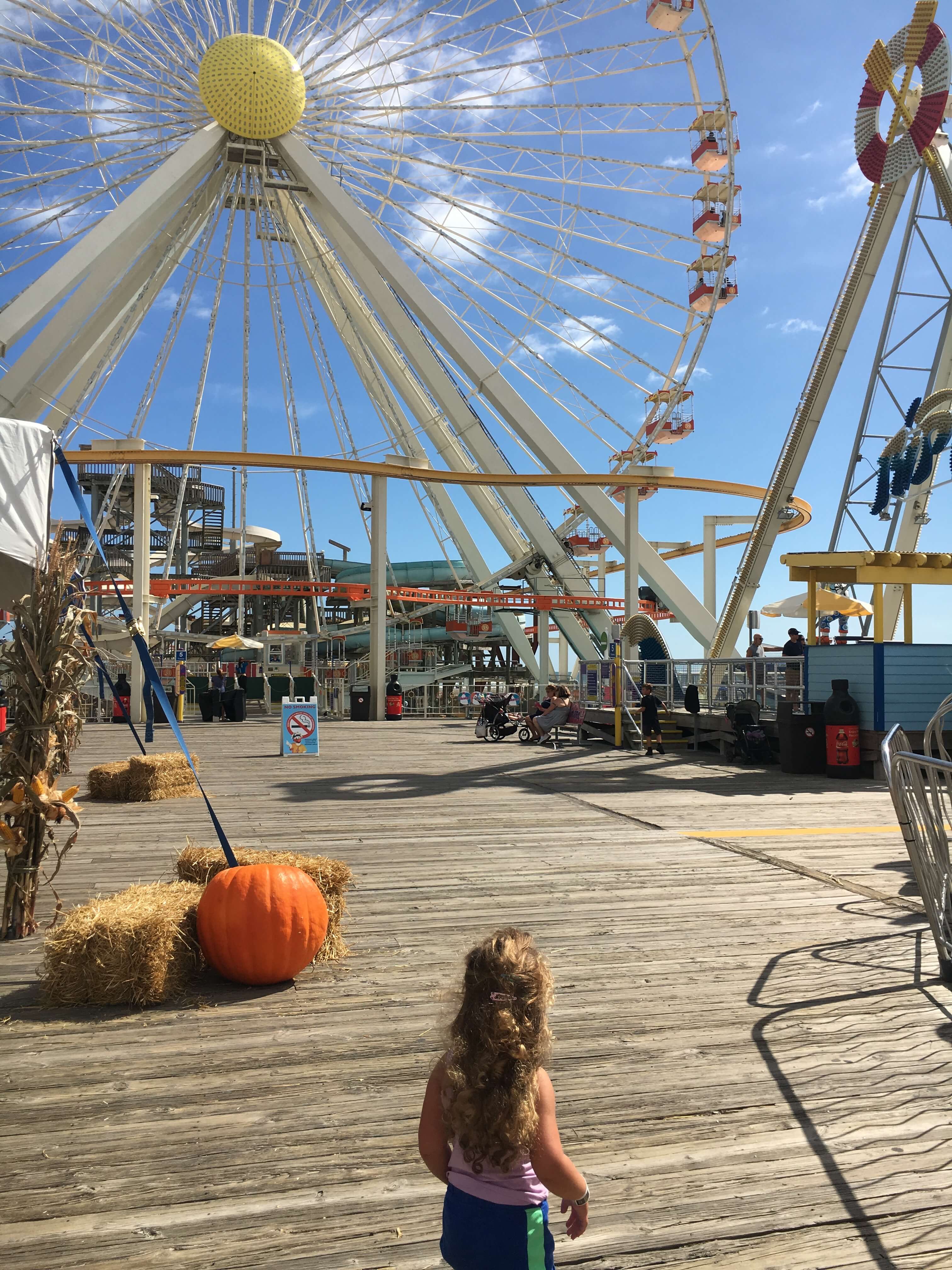 Going in the fall also made it so much easier to go from ride to ride with no lines. There was really no wait times in between rides where we had the chance to experience most of the rides with ease.  For Ocktoberfest, there was a kid's zone with a "RootbierGarten" where kids could enjoy a variety of activities including a pumpkin and cookie decorating station.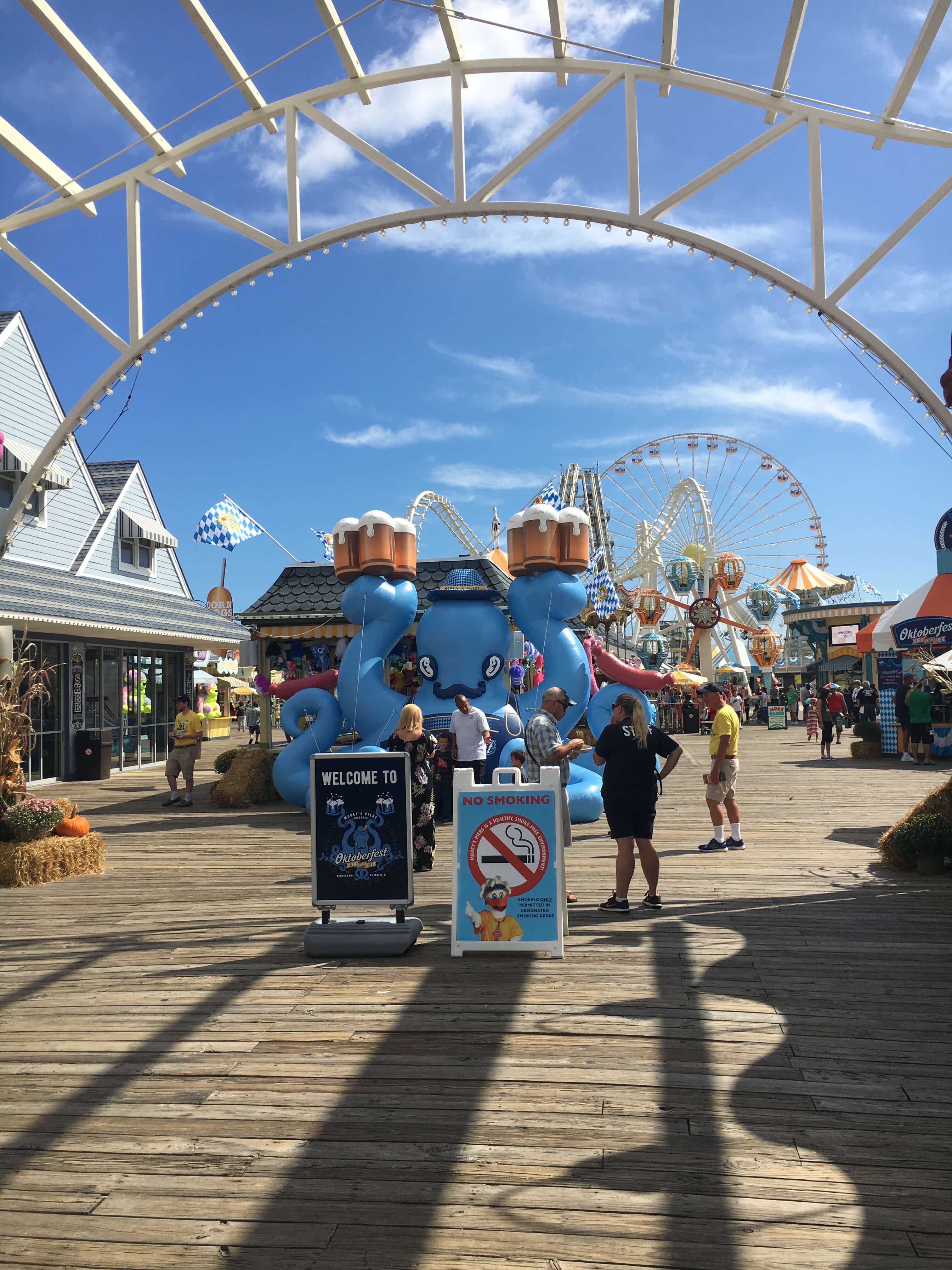 After a morning of rides, we decided to take a break to get some food. Since it was also Oktoberfest my husband and I enjoyed a beer and there was also a themed selection of Bavarian pretzels, bratwurst, German potato salad, schnitzel, boozy milkshakes and more. There was also an outdoor "biergarten" located behind Jumbo's with live entertainment where patrons could listen to music from local bands.
A fun day of rides and fall activities, we can't wait to return to Morey's to check out even more rides, boardwalk fun and a day at the beach next season.
For more information, please visit: https://www.moreyspiers.com/
I was provided for tickets for the purposes of this review. All opinions, as always, are my own.