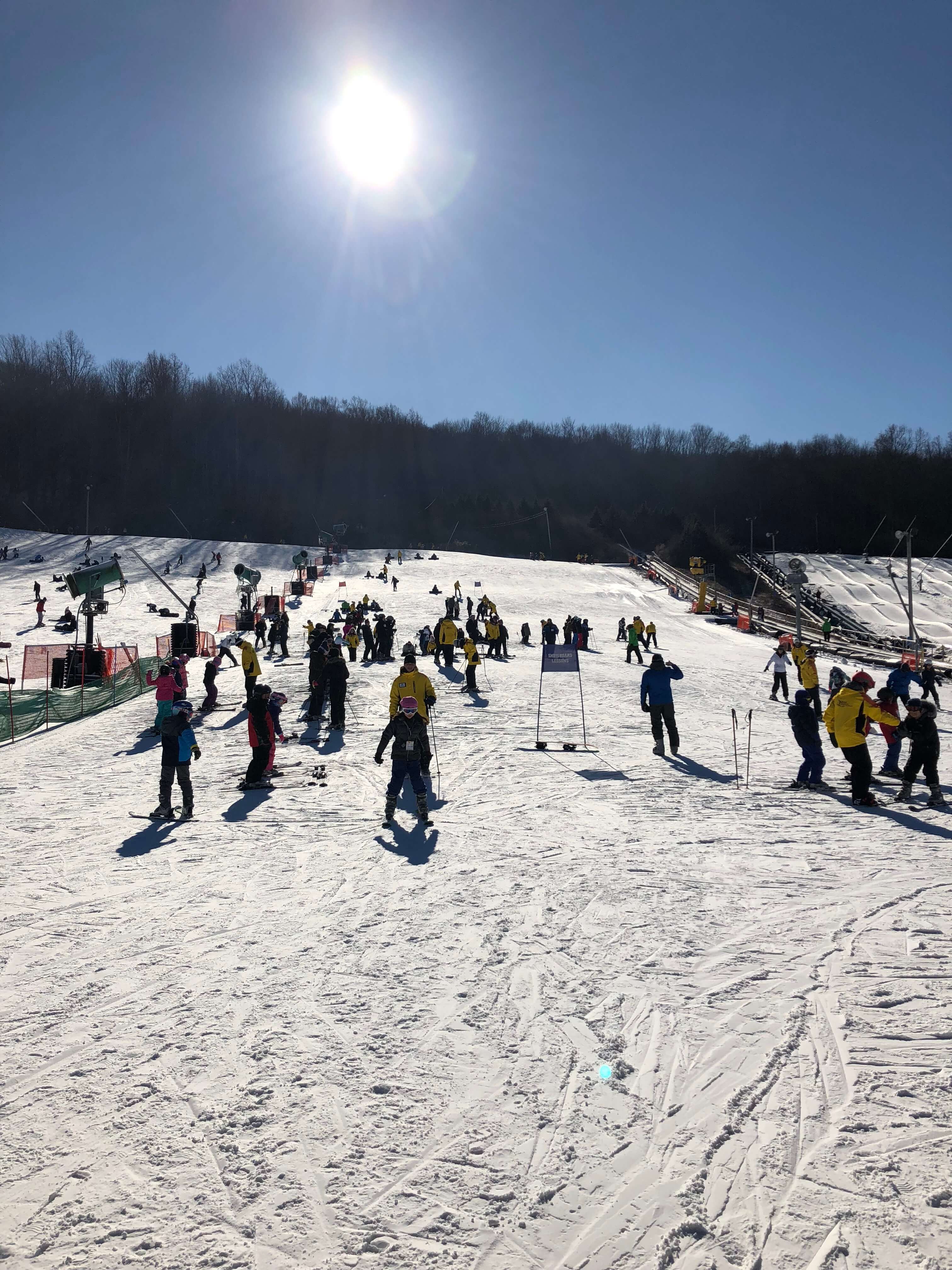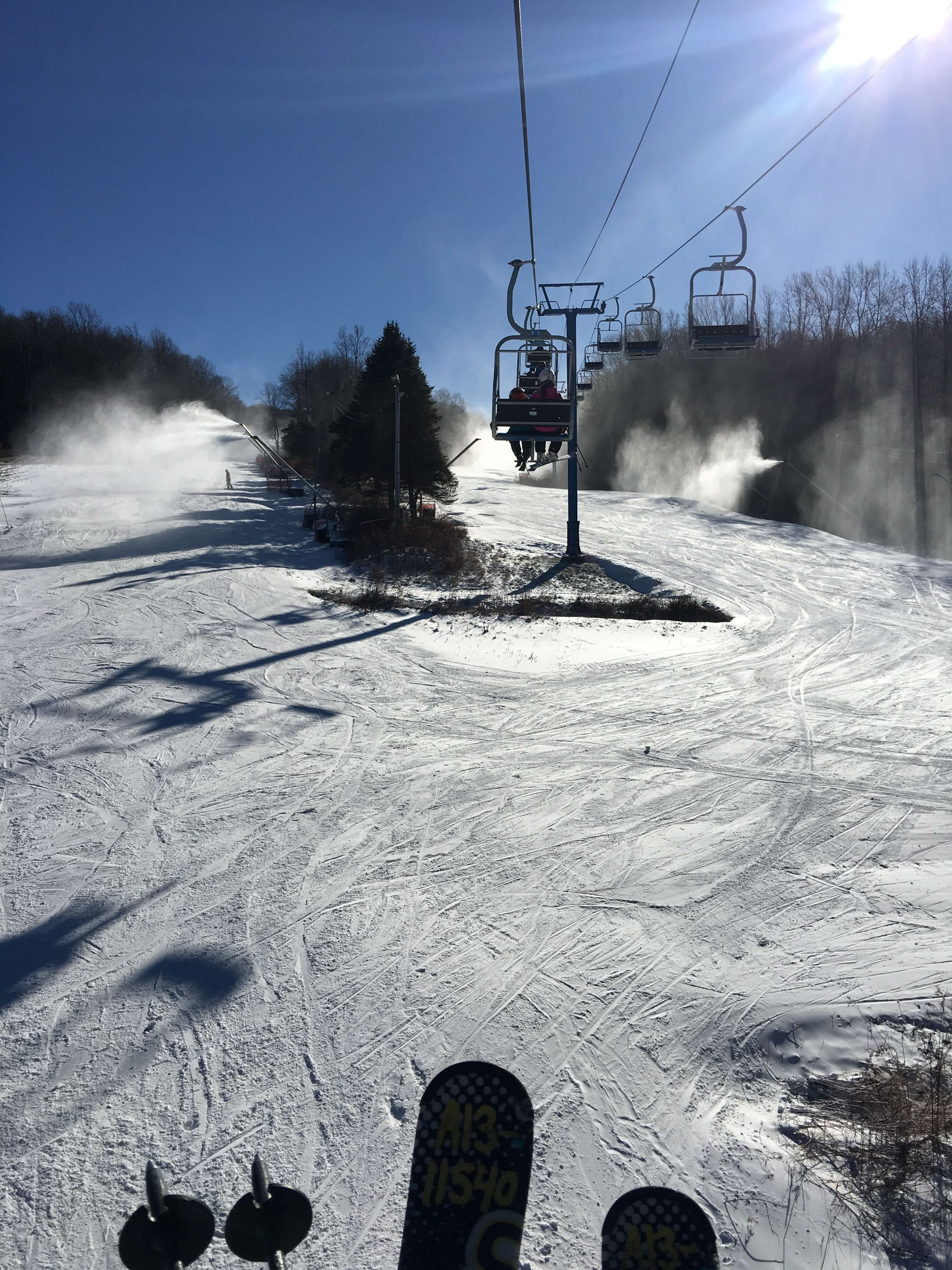 Last weekend, my family and I enjoyed a fun day trip to Pennsylvania to try out skiing for the first time! I've wanted to learn to ski for years but the kids always seemed too young or it seemed too far for a day trip when we were in Brooklyn. With the girls being 9, 6 and 3 and now living in Westchester, I found Shawnee Mountain, a resort that was just 1.5 hours away that seemed like it was finally the perfect time to give skiing a whirl.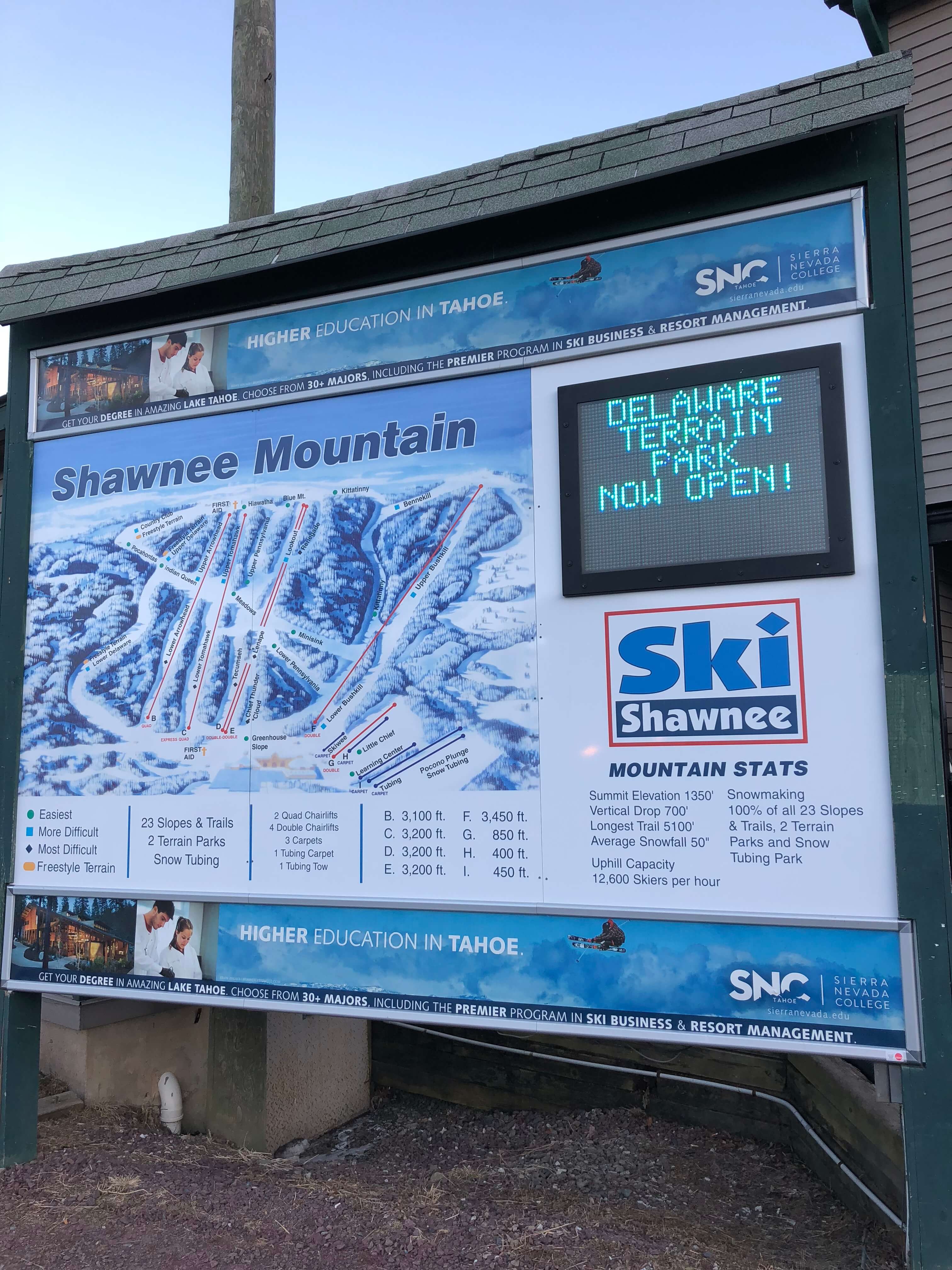 Upon arrival we connected with some employees at Shawnee Mountain who recommended that it would be best for our three-year-old to go to their on-site day care during our group lesson. I was reluctant at first, but after visiting the facility and hearing what we would be doing for the next 1.5 hours, I realized that it was the best option. Bonus: this process was really easy where all I had to do was sign her in and leave her items in a nearby cubby. I was nervous that she would cry but she went right to playing (the room was filled with tons of toys and they accept kiddos from 18 months and up).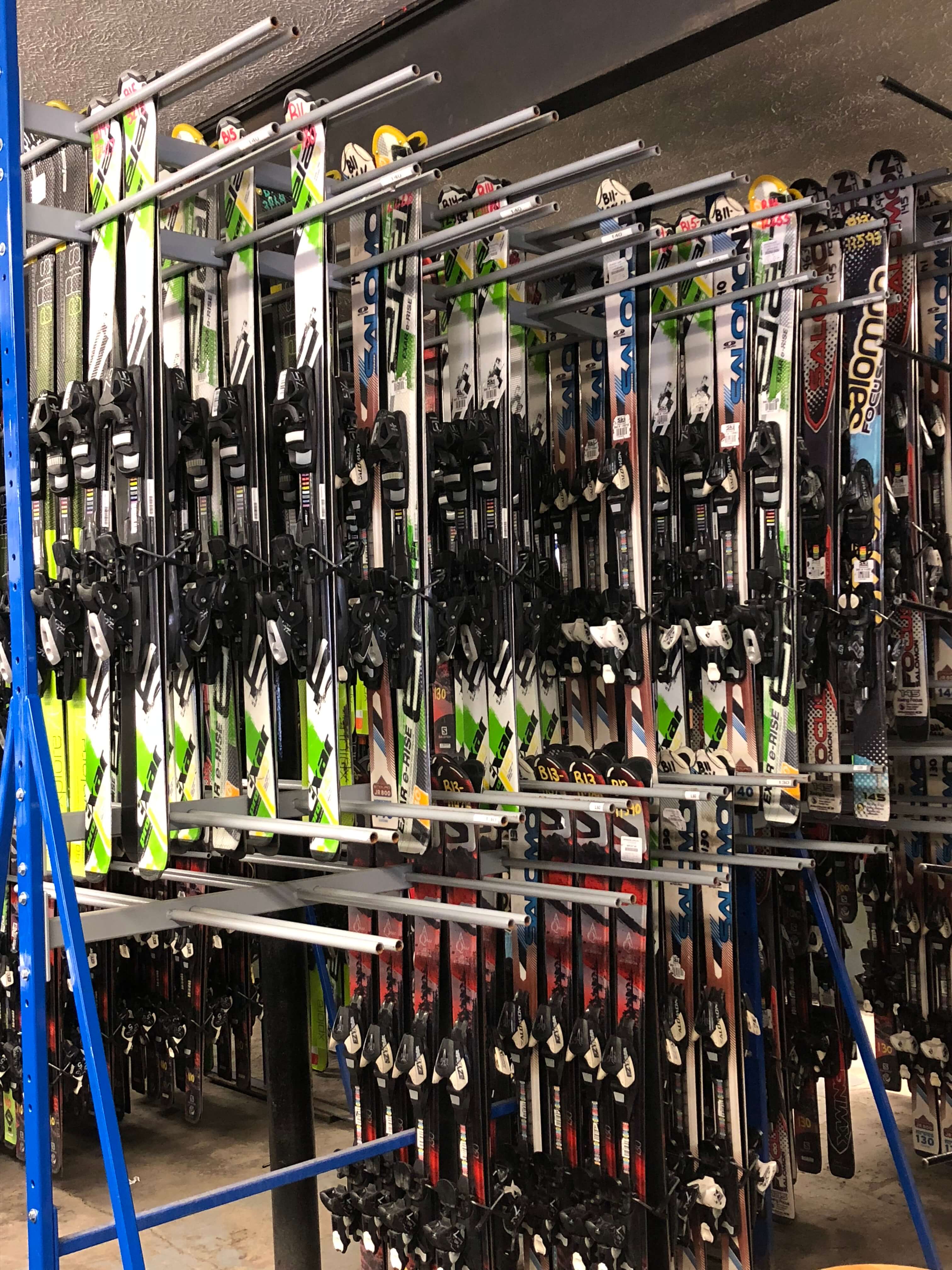 After she was checked in we got our ski's and poles. Having never done this before, I had no idea how bulky and heavy the ski's would be! The girls and I had a hard time, at first, wiggling and getting our feet in, but our instructor assured us that was how it was supposed to feel. There were also lockers on-site where we loaded up all of our stuff, ready for our adventure.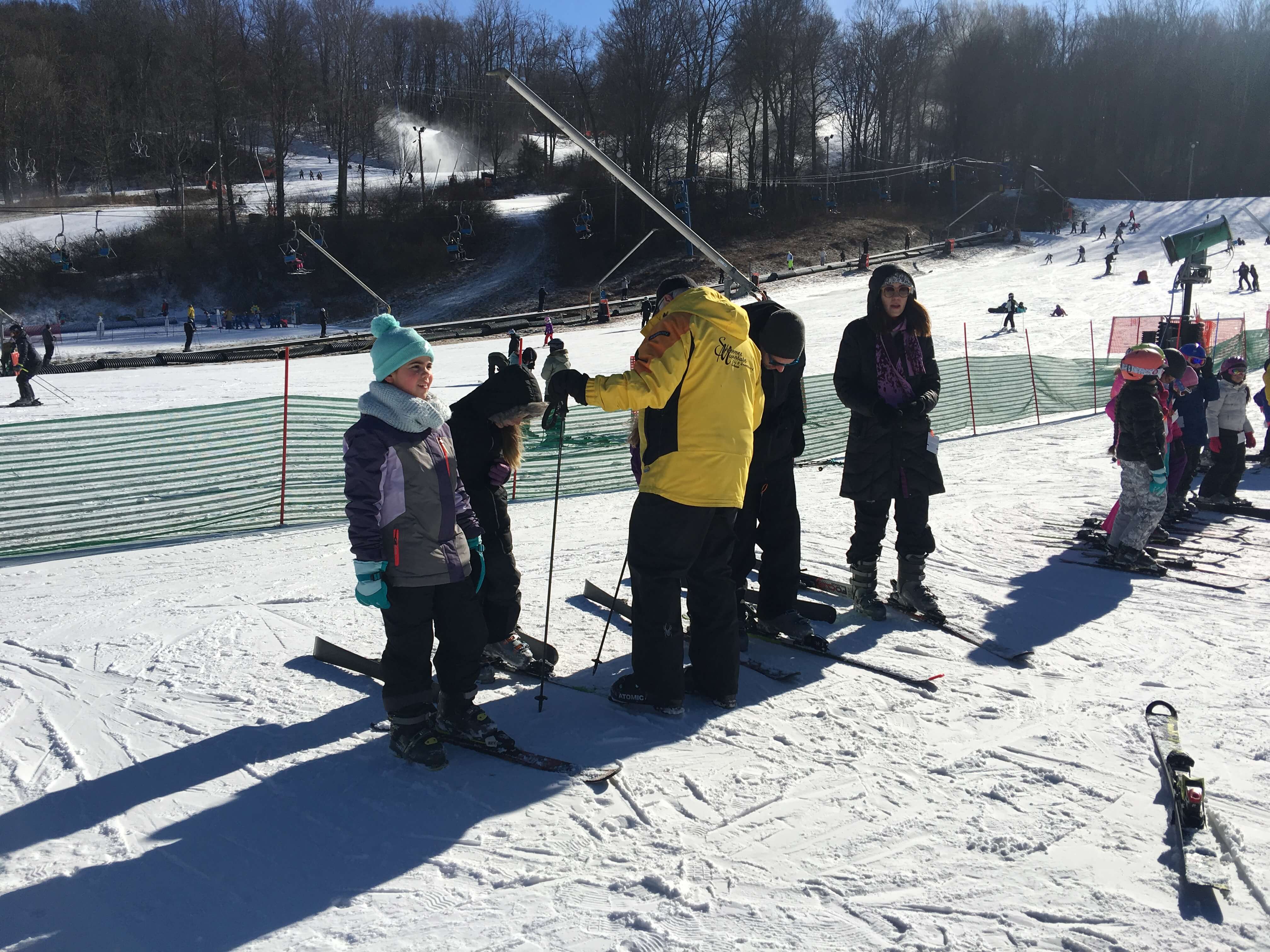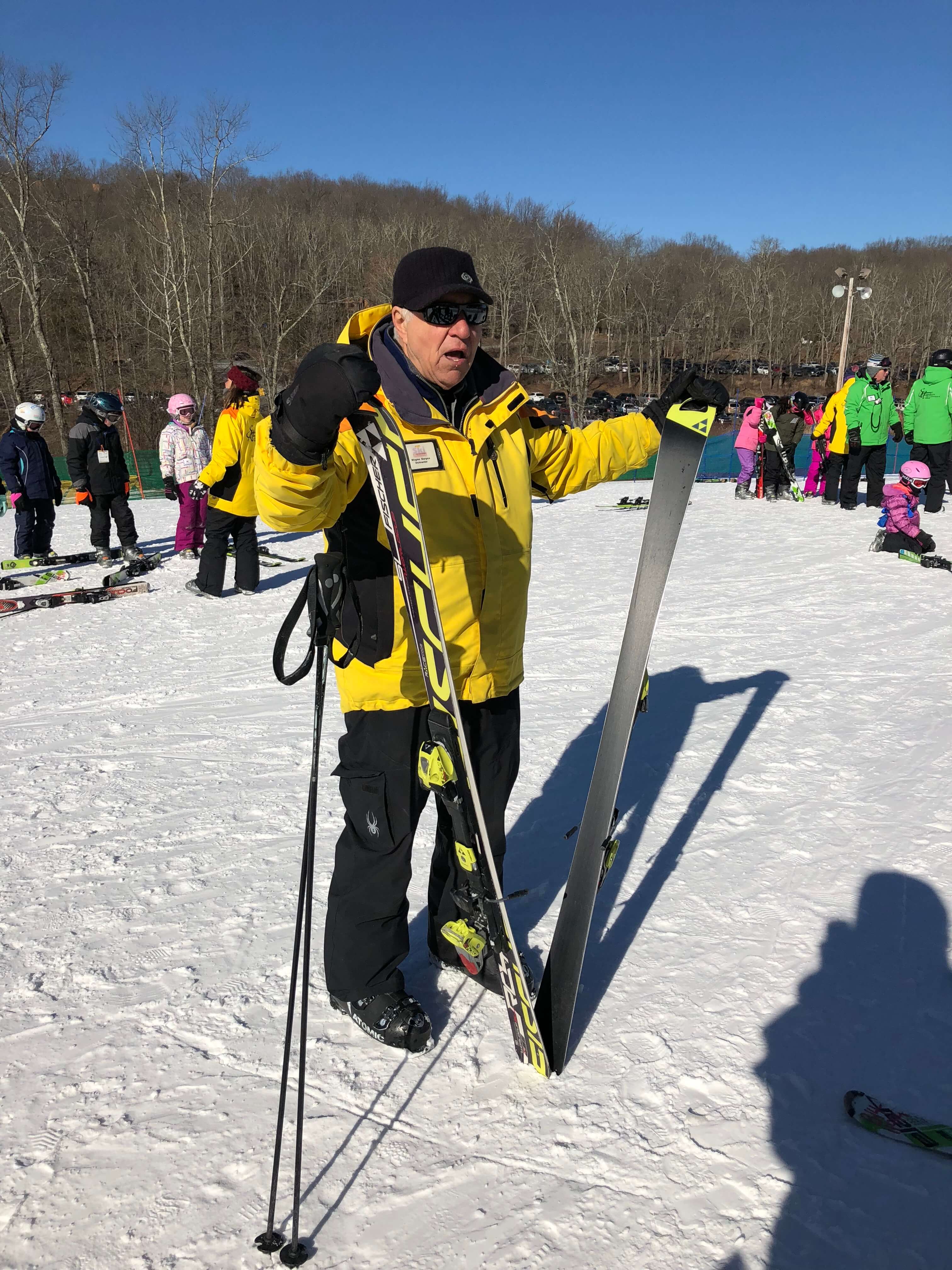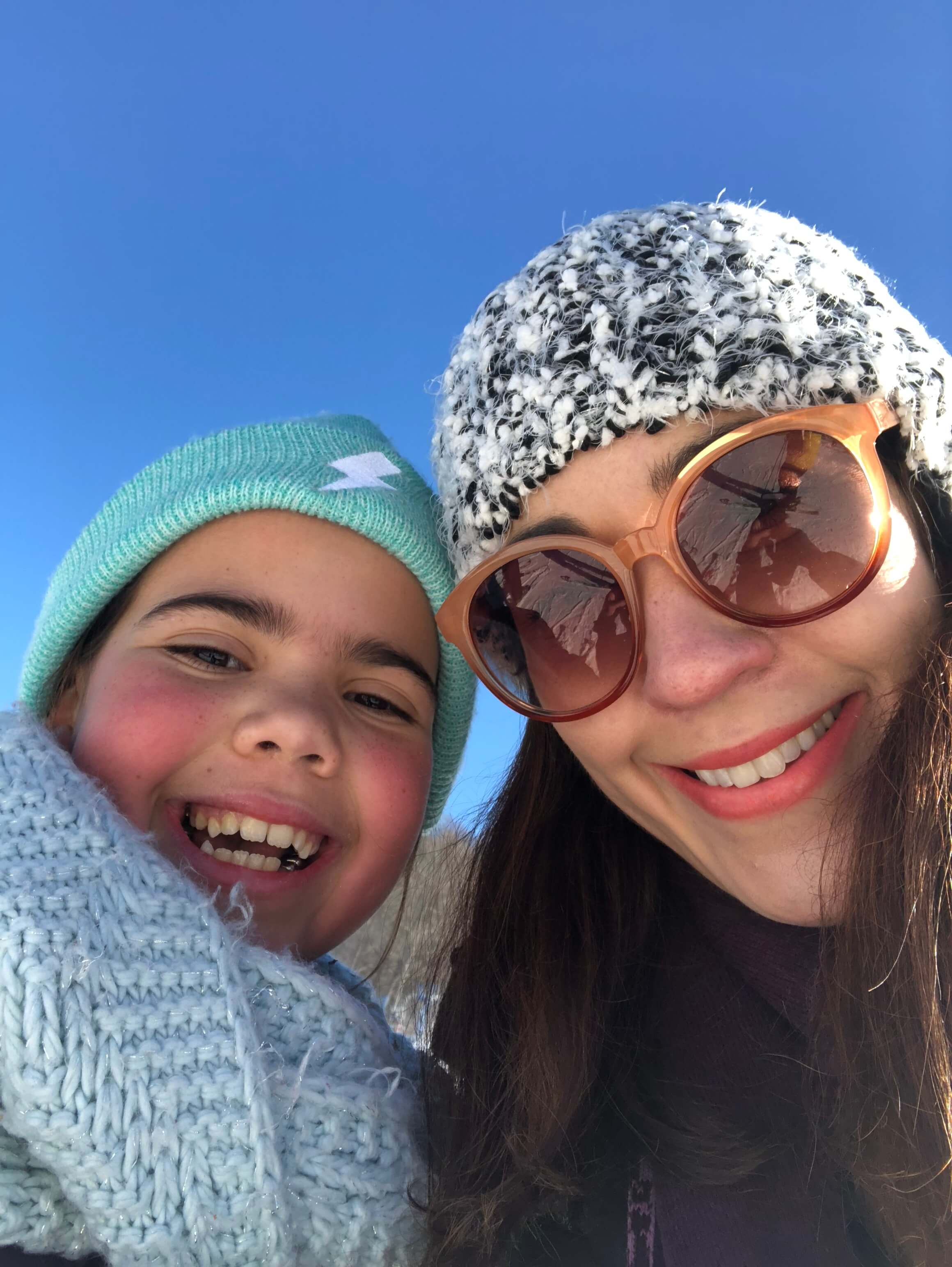 Once on the snow, we went to the ski lesson area. Our instructor started by  having us all line up as he went over the basics, including how to stand, how to put on the ski's, how to move up the mountain, and finally how to actually ski as well as how to stop. It was really cool to see my older daughter and her friend quickly acclimate to the snow as they got a good grasp on what to do. My middle girl had a harder time with the stopping part where she fell and was super frustrated a few times. It was really scary for her, however, towards the end of the lesson, she did try again and eventually learned how to stop.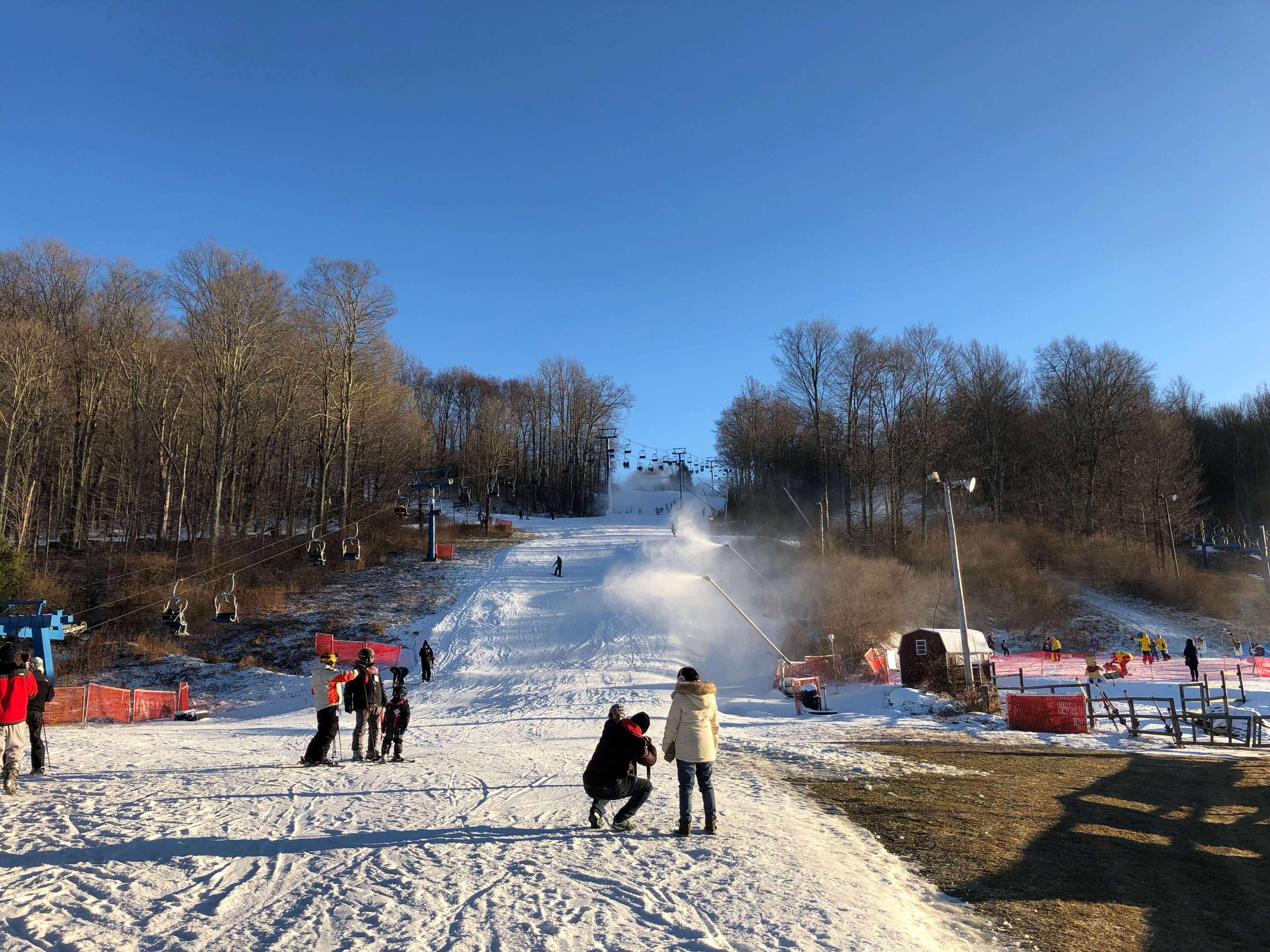 Throughout the whole experience, we were also happy to have an a personal lesson as we really had no idea what to do. He provided us with the guidance and direction we needed, which was so important for our first time on the ice. After a few times of going up and down the bunny slope, we had lunch and I picked up my three-year-old from day care. Post-lesson my older daughter and her friend were feeling good and decided to go up the Magic Mountain will the rest of us relaxed in the nearby lounge, watched the experienced skiers and had some snacks.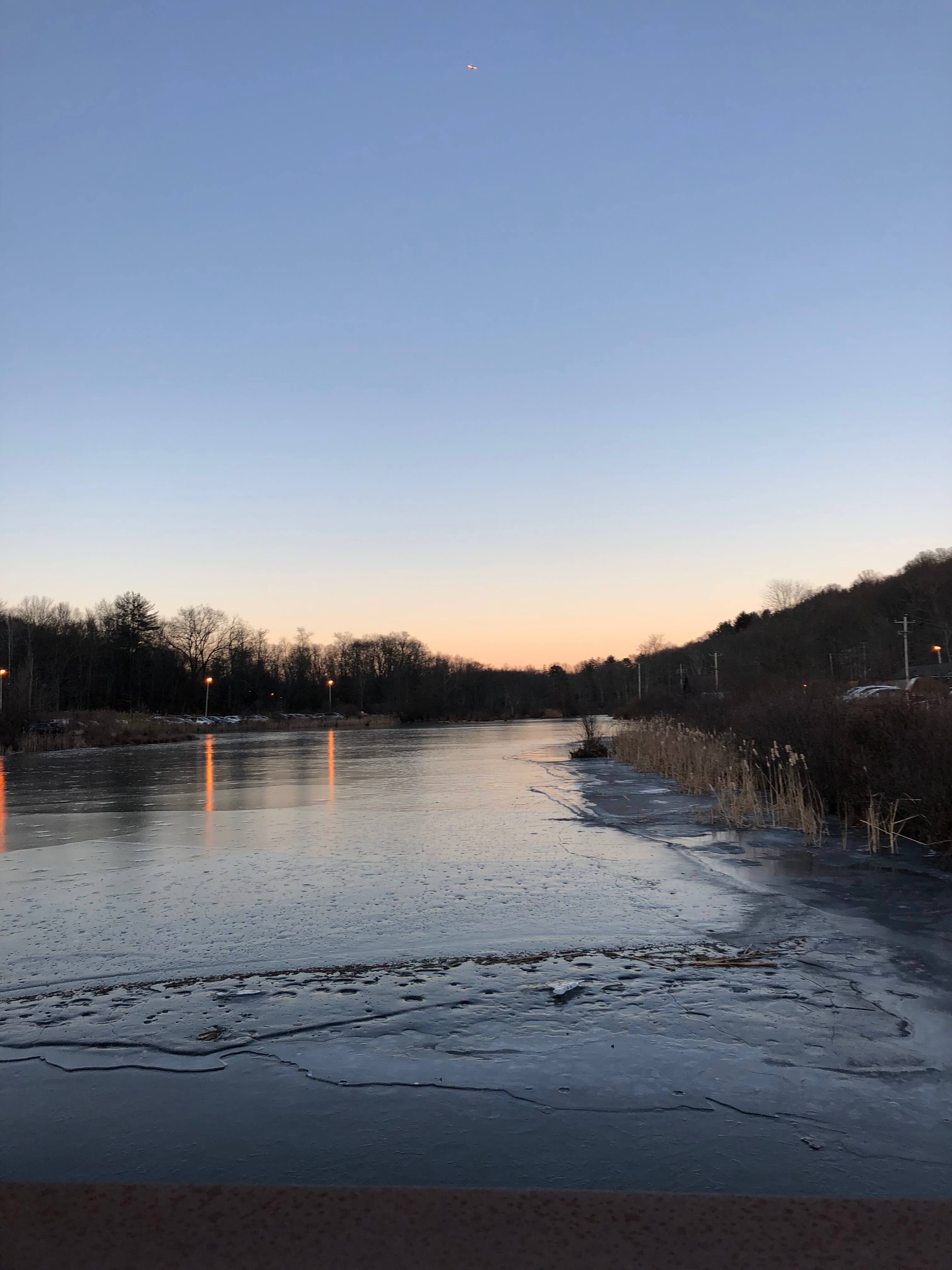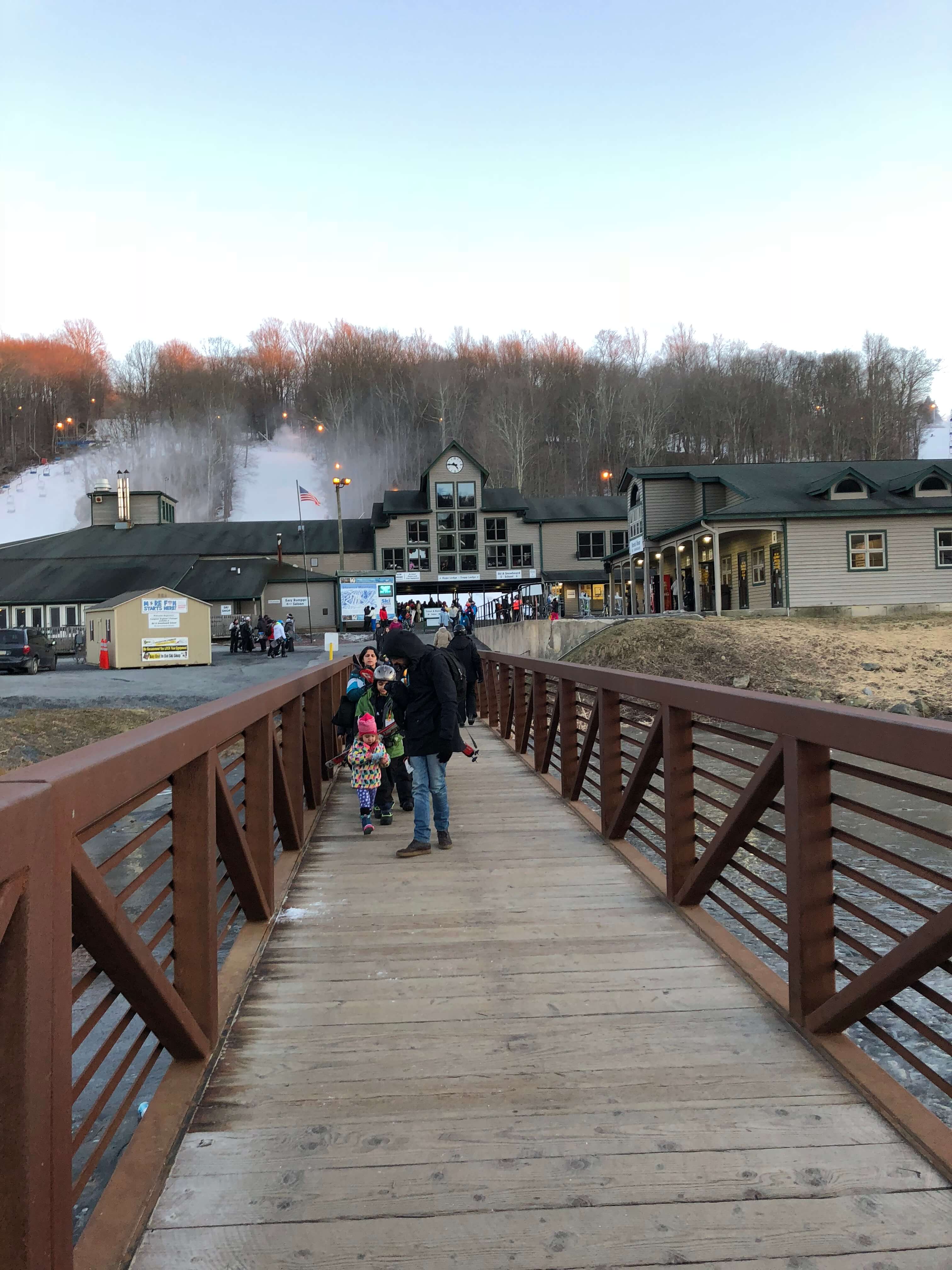 After their adventure, we were all exhausted but so happy to have had this experience. It definitely wasn't easy and felt awkward, at times, to learn the movements. As our instructor said, "it eventually will feel fun" and I can't wait to return to keep practicing, and eventually trying a real slope. Until then, it's the bunny slope all the way.
Additionally, they have a really wonderful program for kids that starts at age three as well as group and private lessons, depending on your needs and skill level. The resort also offers snow tubing and local lodging in beautiful Shawnee that would be an incredible way to complete a long weekend.
Our entire experience was an awesome way to learn more about skiing through the "First-Time Ski/Snowboard" package. As a part of the Pennsylvania Ski Areas Association (SkiPA), this package includes a beginner lift ticket, group lesson and complete rental equipment. Vouchers can be used anytime, including weekends and holidays (except for Hidden Valley, Laurel Mountain & Seven Springs. At these resorts during Feb. 17 through Feb. 20, 2018, advanced reservations must be made and there will only be a group lesson at 1 p.m.). To sign up, visit, https://www.skipa.com/deals/first-time-offer.
Get there:
Shawnee Mountain Ski Area
401 Hollow Road
East Stroudsburg, PA 18301
For more information, please visit: https://www.shawneemt.com/
I was not paid for this post. All ski passes were provided for this review, however, all opinions are my own.