While I'm sad to see the summer go, there gets to a point during the endless summer shuffle where I'm ready to get back into the swing of things with our back to school groove. And boy is there a new groove this year with major changes in our house as the girls head into Middle School, Third Grade and Kindergarten (!). To get ready for the exciting season ahead, we visited Woodbury Common to stock up for the season ahead.
A division of Simon Malls, Woodbury Common features 250 designer and name-brand outlet stores, offering 25% to 65% off retail prices.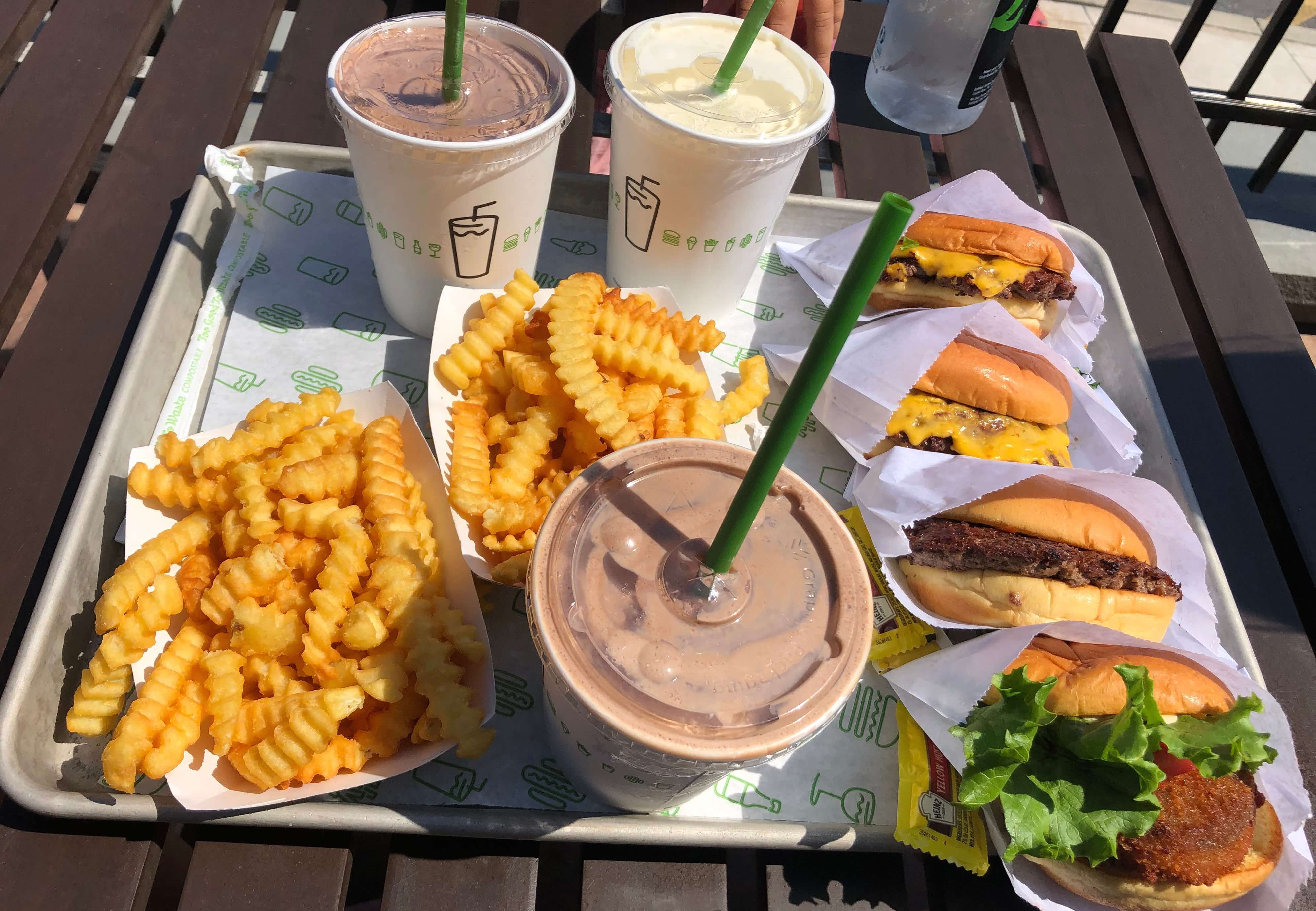 Upon arrival, we went to Market Hall and Food Court to pick up a maps and a destination passport (they also have food and an information station here). We then made our way to Shake Shake for lunch to load up on burgers and shakes before our shopping adventure.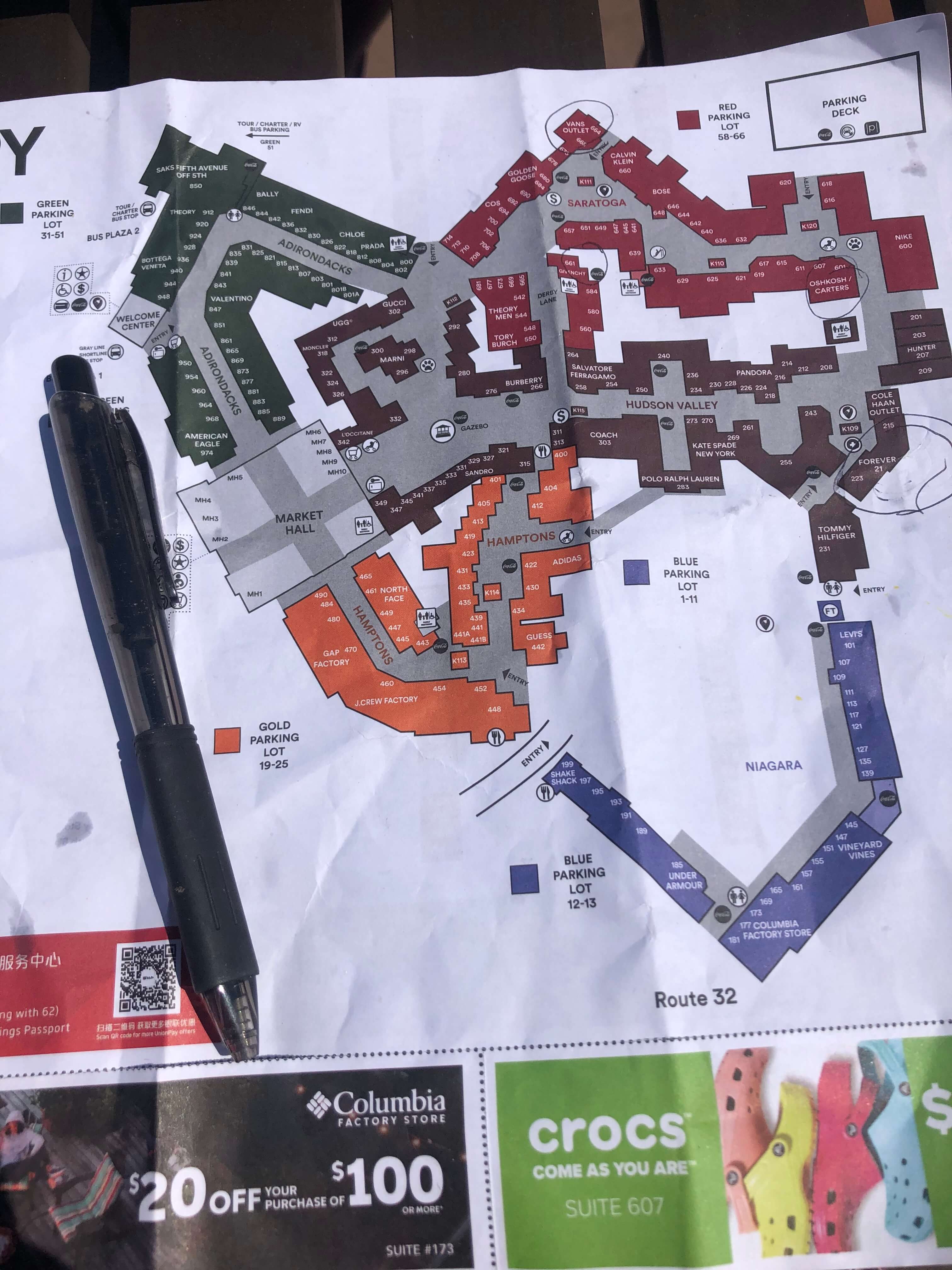 Equipped with full bellies, I looked over at the map to better understand the layout which is divided into five sections; labeled as Hamptons, Niagara, Saratoga, Adrionacks. and Hudson Valley–which is also all color-coded and connected to one another. We circled the main stores that we wanted to hit and then I looked at the destination passport to see what additional some stores were offering. They also have an online VIP Club at PremiumOutlets.com/VIP that you can join and instantly be linked up with these deals, right from your phone.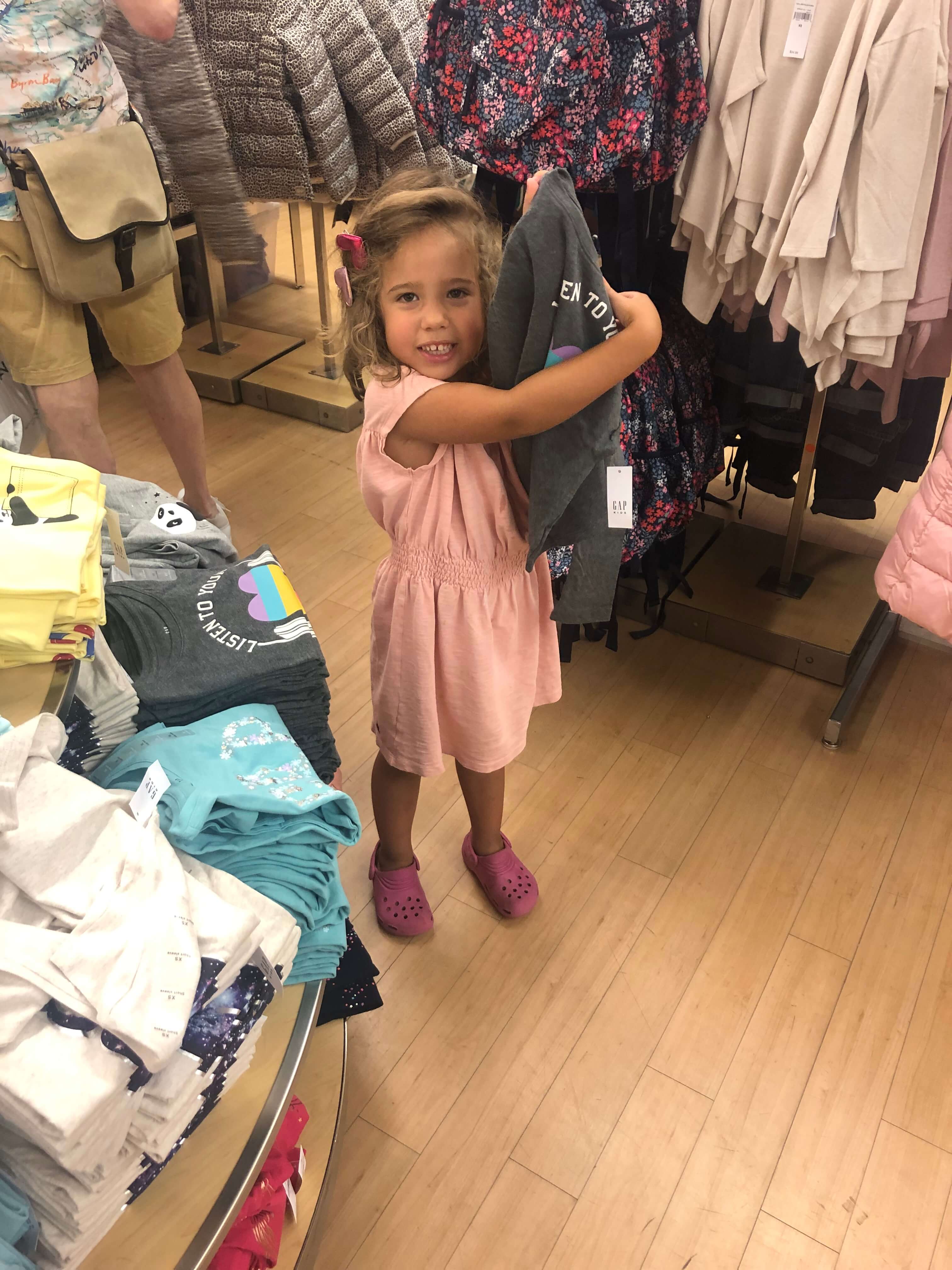 Our first store was a visit to The Gap. Knowing their brand and sizing, we made a beeline for the kids section that featured the cutest graphic tees, jeans and sweaters for back-to-school. The girls really loved their cute graphic tees and nabbed a bunch at $7.99. We also checked out their clearance section where my older girls found some cute rainbow shorts for $4.99 which we will still get some use out of with September being pretty warm.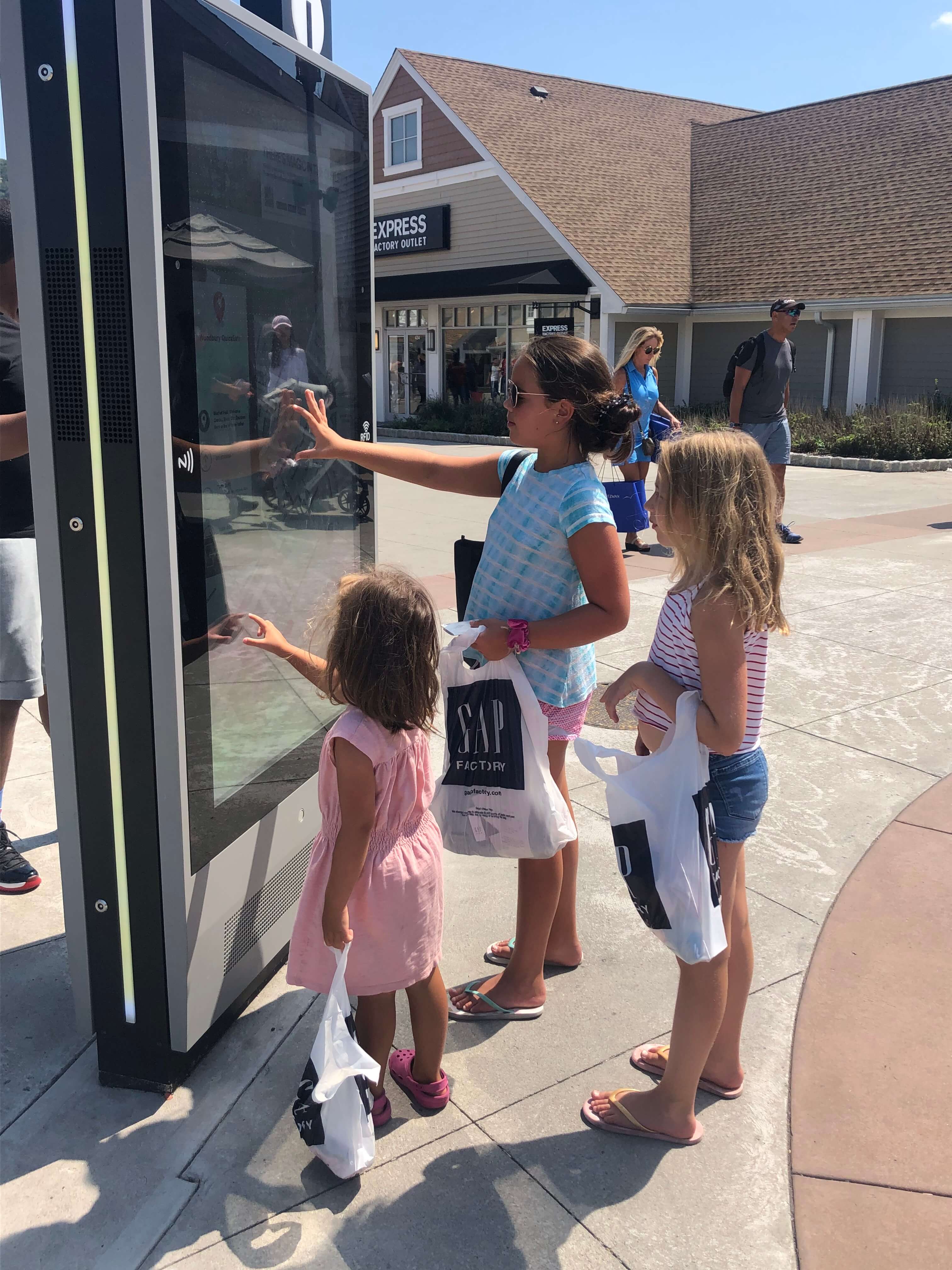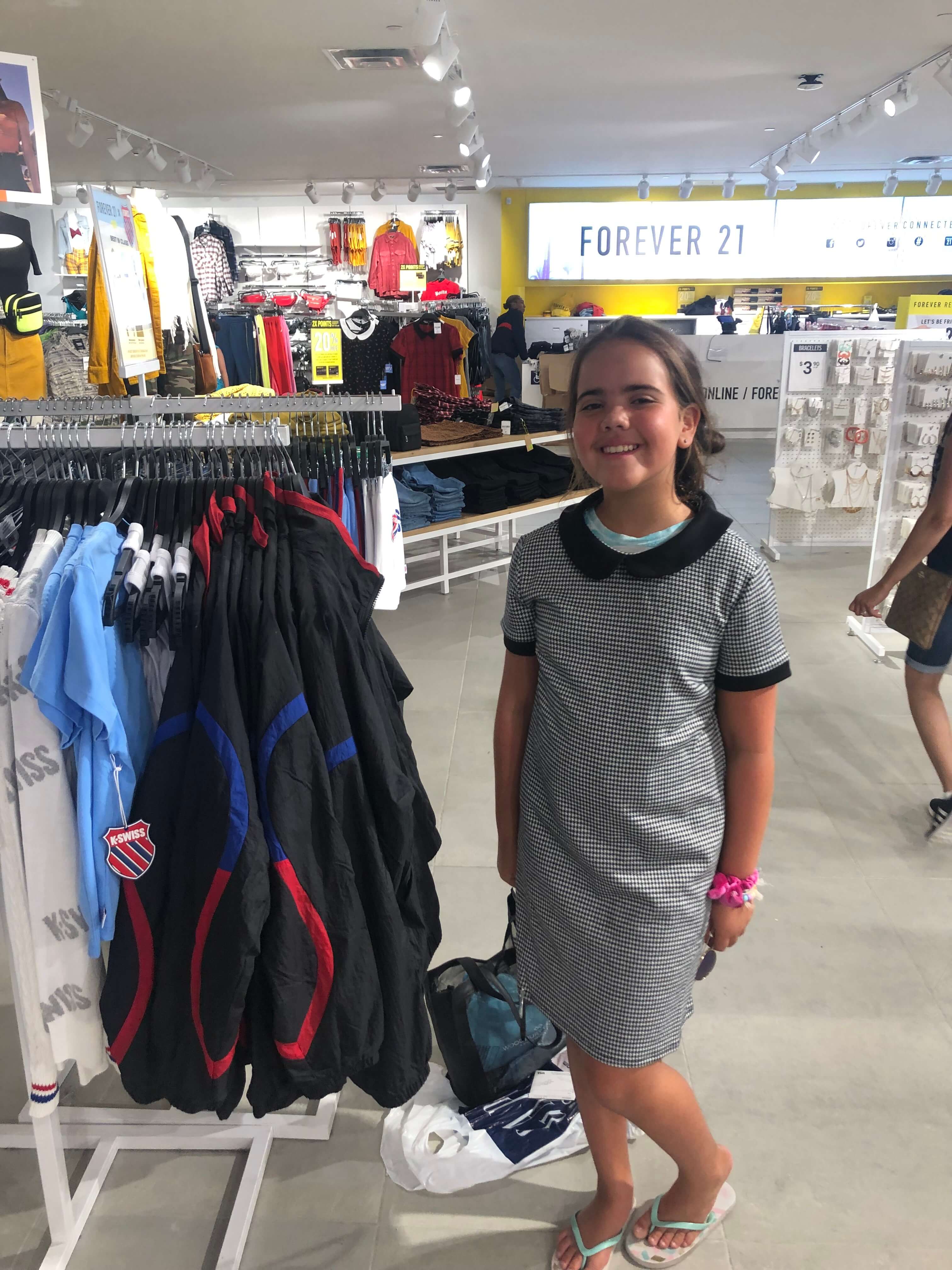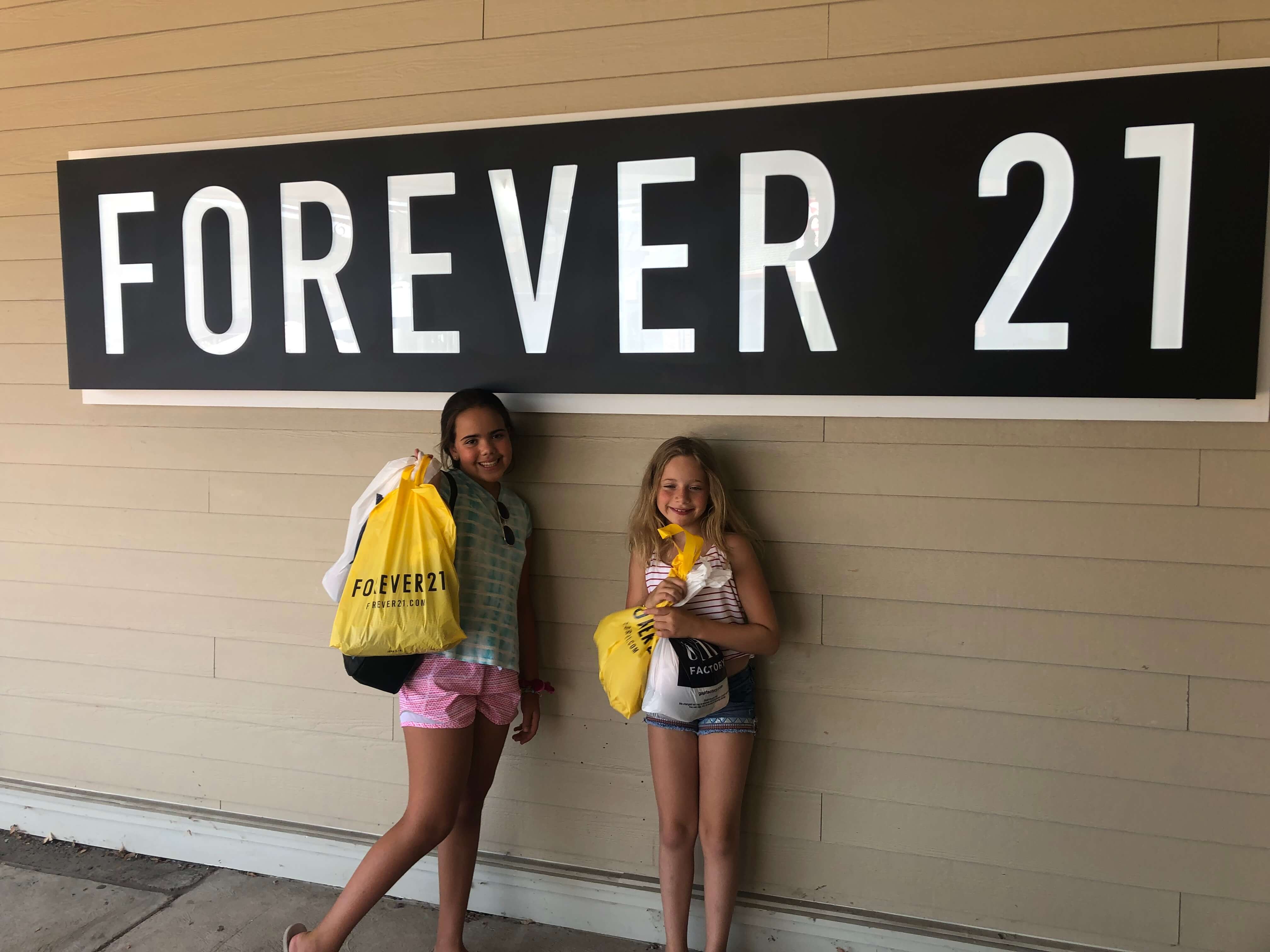 While I had my paper map, we also used their interactive digital one where you can search for stores and zoom in to better find them. This was particularly helpful as we made our way to Forever21 to search for some tween things for my 11-year-old. Now that she in Middle School, she is excited to switch up/discover new styles. She found the cutest checkered dress for $20 that she has been obsessed with ever since; while my middle girl found a fun yellow beanie. And since I'm also Forever21 (ha!), I found a skirt and white t-shirt that has been a fun addition to my work wardrobe.
We then walked to the nearby Carter's/Oshkosh. The ultimate store for everything baby and toddler, they also have an older kids section that was filled with bright leggings, shirts, PJs, and more. My middle girl is currently loving everything related to galaxy and nabbed some starry pants; while my youngest found some cute long-sleeve t-shirts.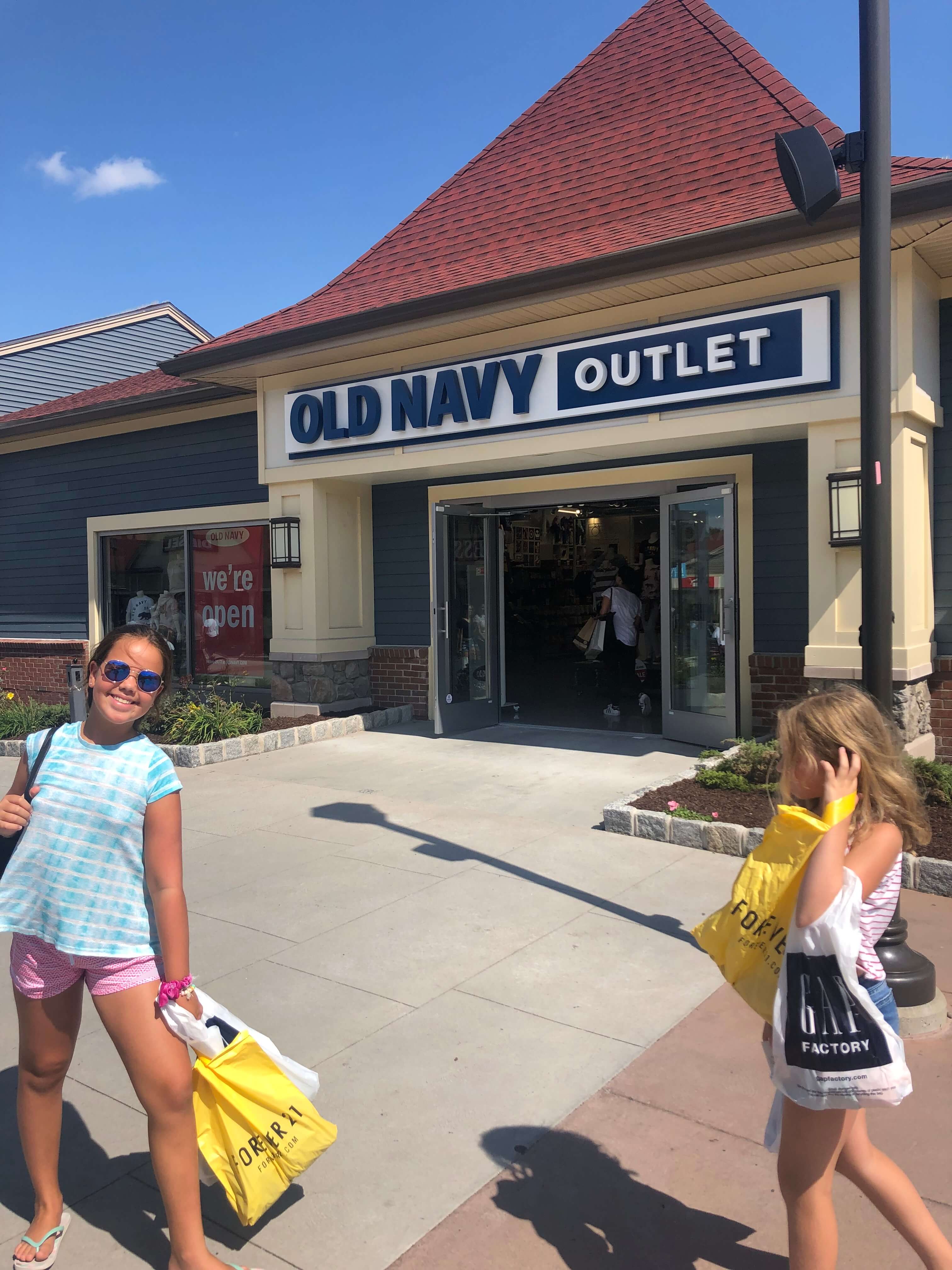 We then went to the Old Navy outlet, which was conveniently located across from Carter's/Oshkosh. One of our favorite stores, in general, I was excited to see their additional deals, which did not disappoint! The choices for the kids were endless for the kids where they had everything from their signature graphic t-shirts to staples for fall like sweaters, pants and long-sleeve shirts. We finally decided on a few long-sleeve shirts for $6 and leggings for $7.
Next up was the Van's store. The girls sizes are constantly fluctuating (as growing kiddos do) where they all needed some new sneakers for the new year. My middle daughter was really into the idea of getting Vans and the outlet store did not disappoint. From the checkered classics to some of their newer styles, the girls all got different styles for the new season ahead.
A fun day of shopping and checking out some serious deals, Woodbury Common is a great way to save big on premier name brands. It was awesome for back-to-school shopping as a one-stop destination where we were able to get everything we needed–all in one place.
Check out our post recap video, showcasing all of our fun finds from Woodbury Common:
Weekend Jaunts was provided with gift cards for our shopping experience. All opinions, as always, are our own.