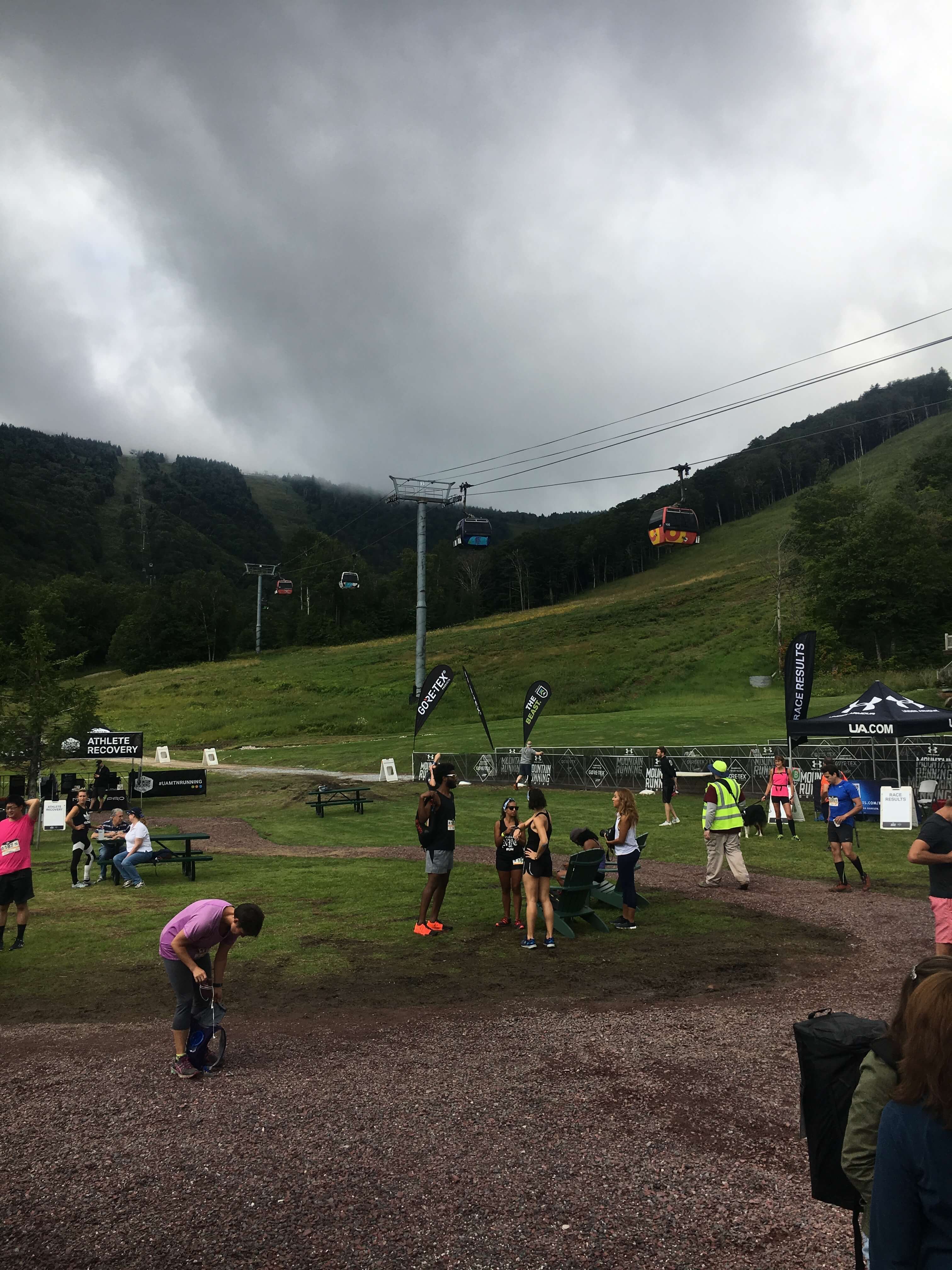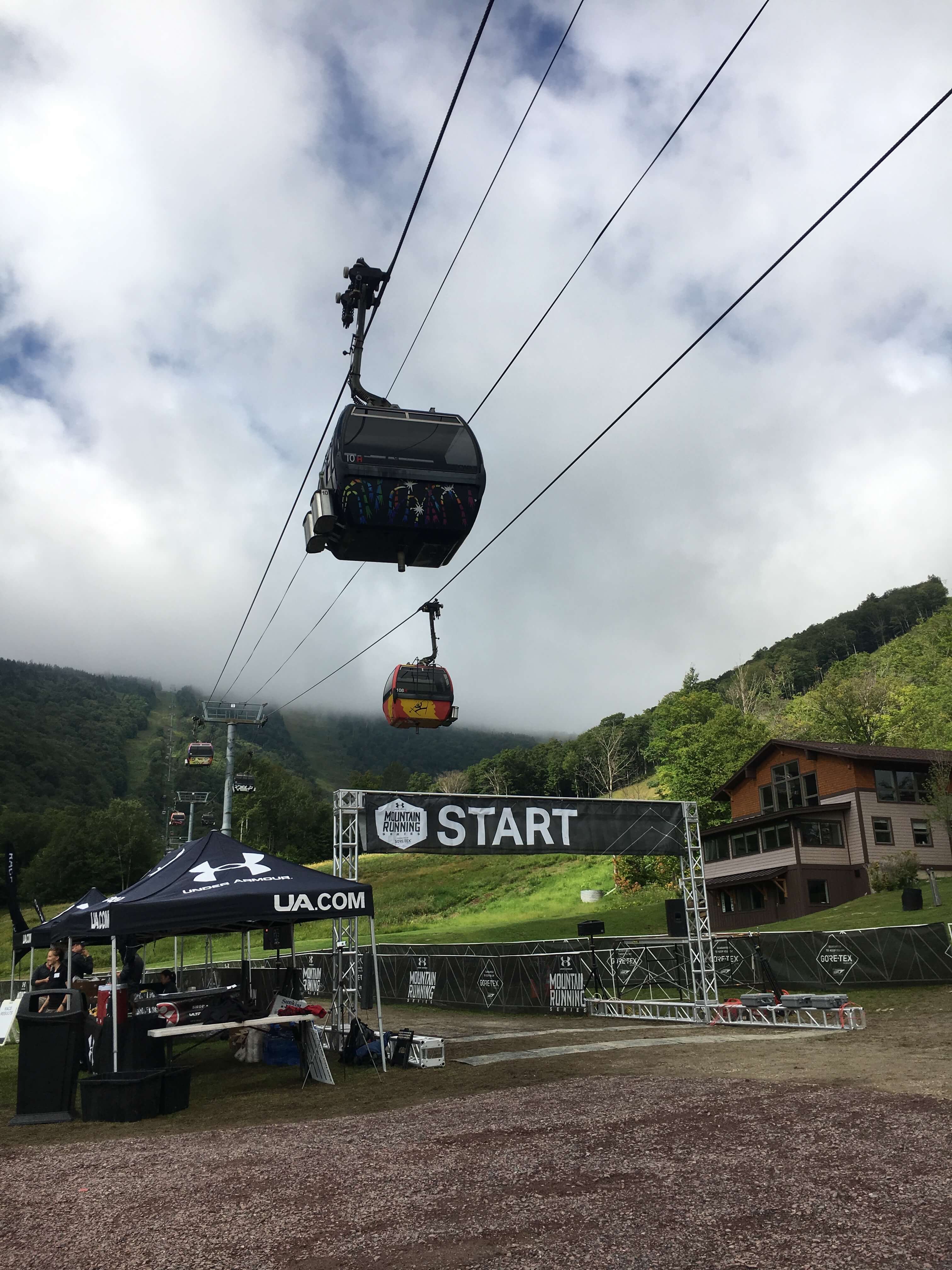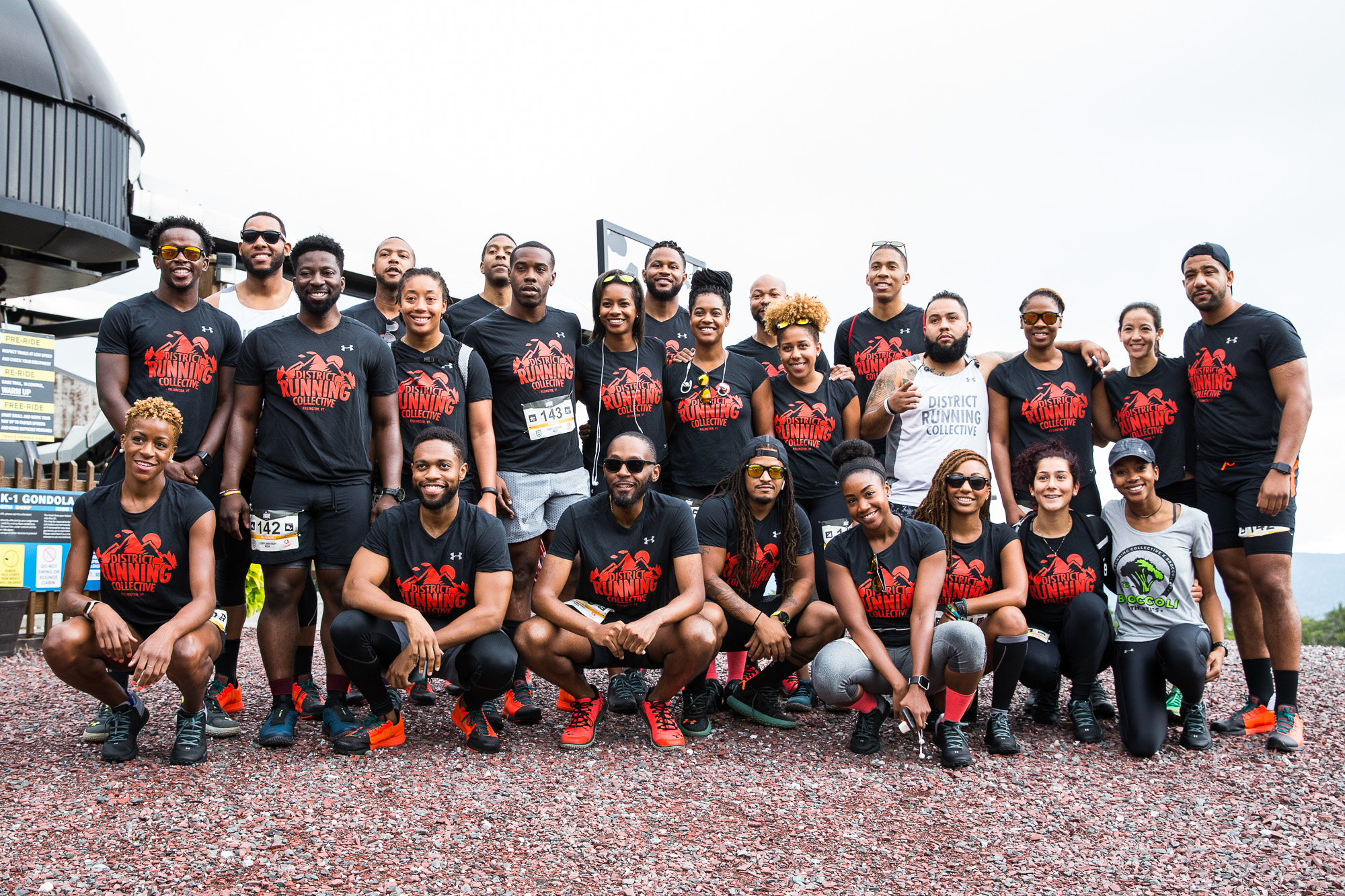 This weekend, I enjoyed a kid-free mini vacation (of sorts) with my husband when we took a road trip to gorgeous Vermont. While a spa weekend and sleep (how I miss thee) was probably what we needed; we ran, walked, climbed, and maybe cried a little, as we trudged up and down Killington Mountain a.k.a The Beast, as a part of Under Armour's Mountain Running​ ​Race Series.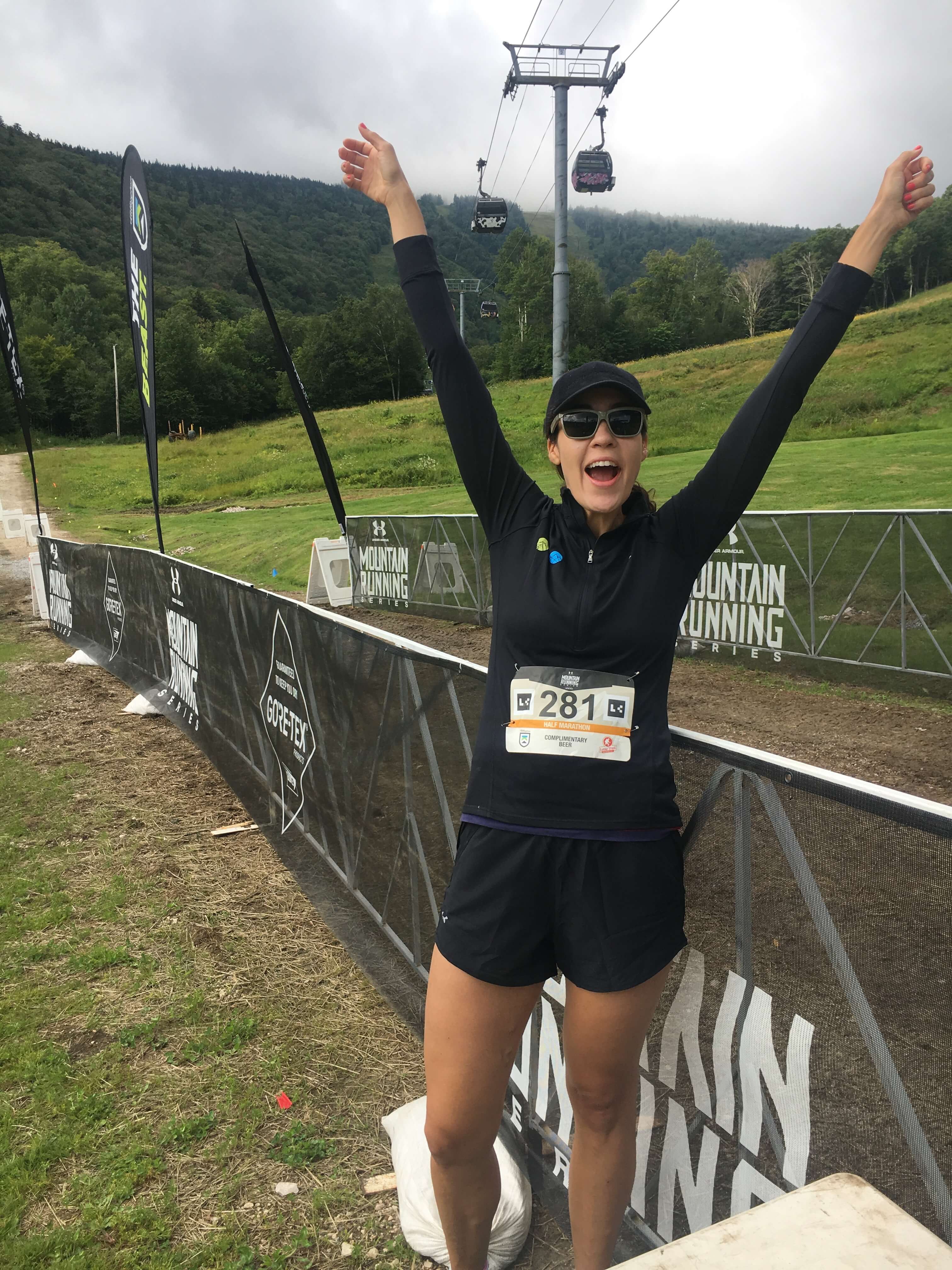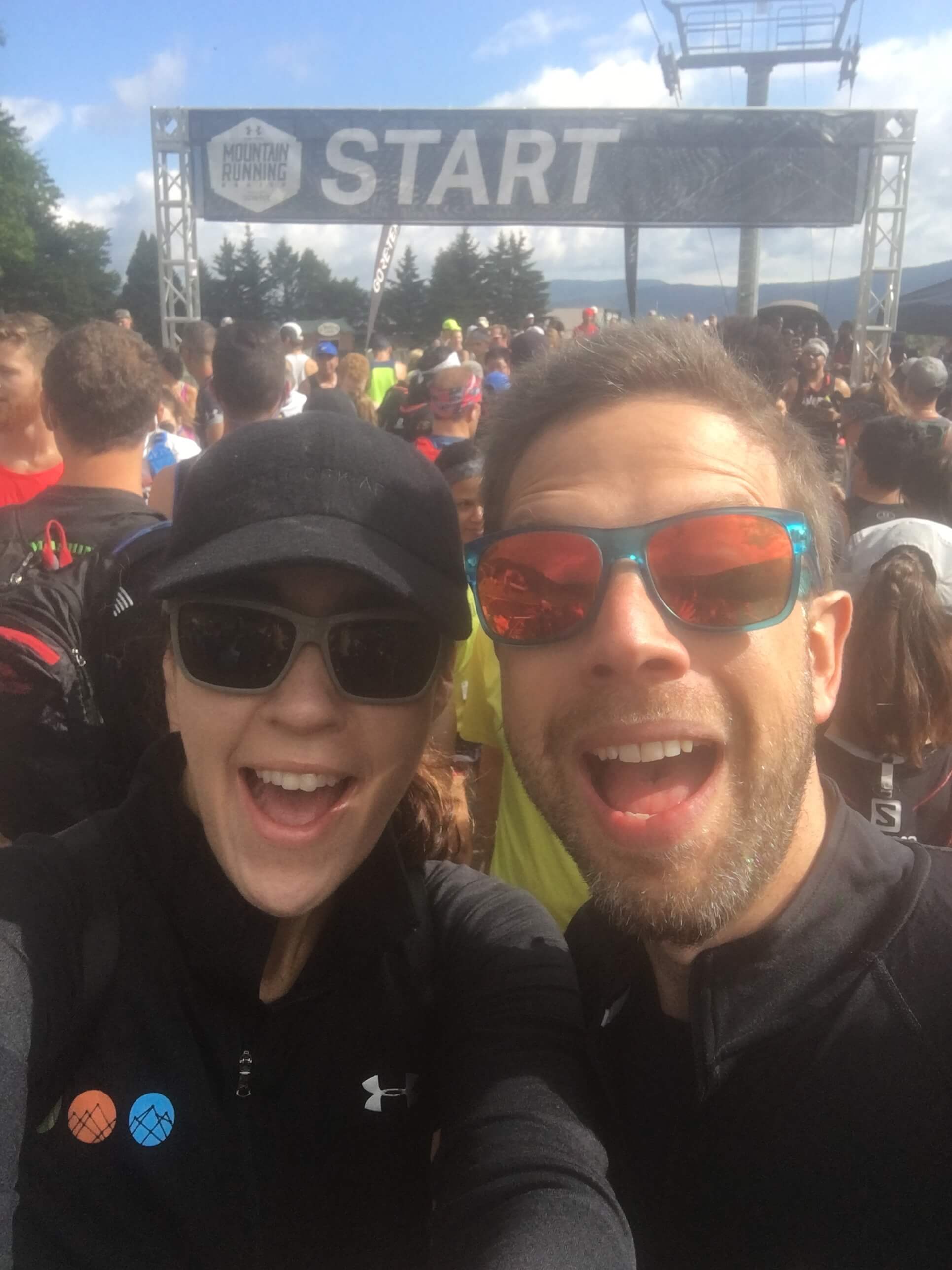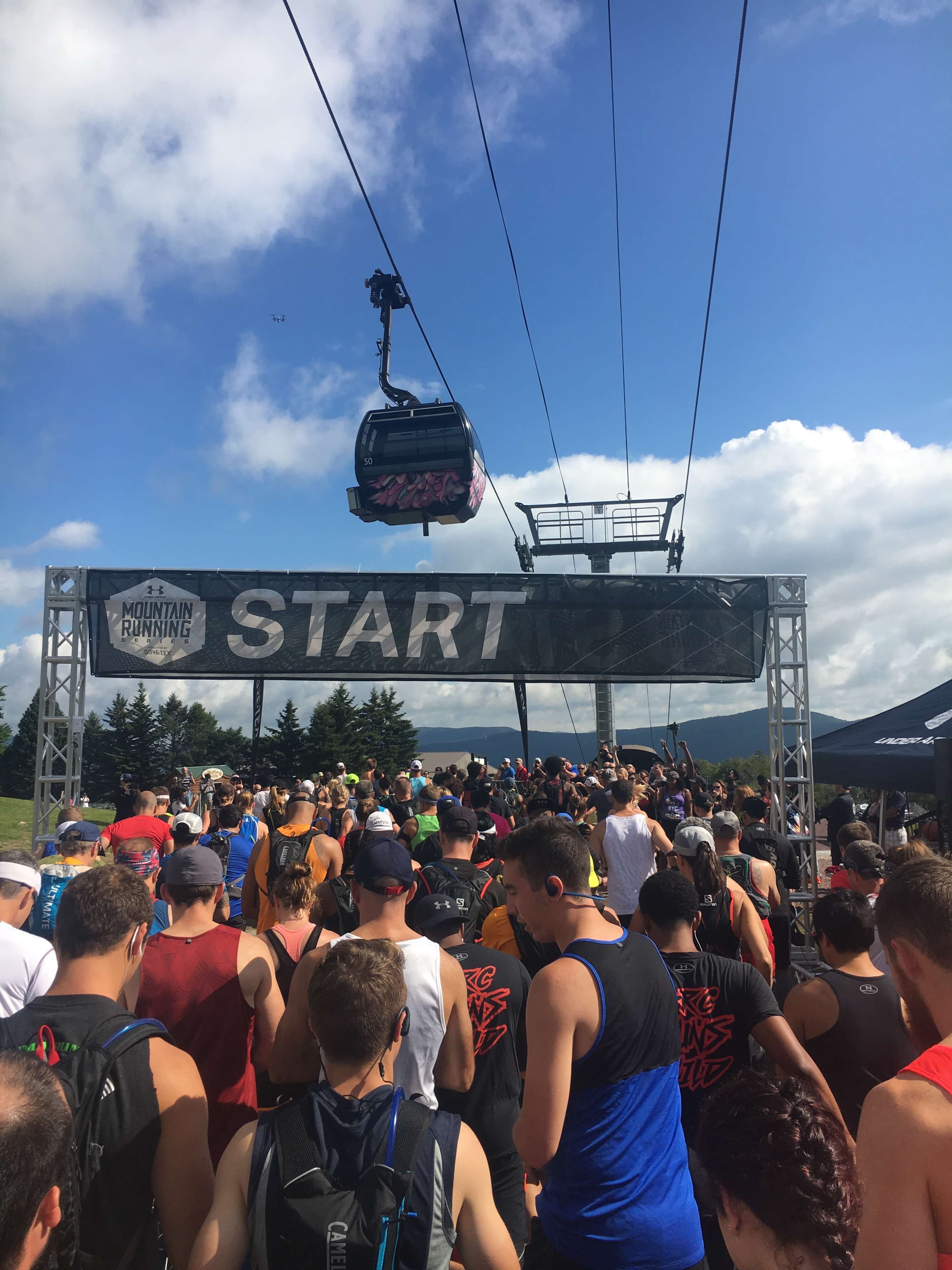 This new series encompassed seven trail race ​distances (5K, 10K, 50K, Half Marathon, Marathon, Marathon Relay and Vertical K) where we opted to participate in the Half Marathon. After completing a 10K, the Brooklyn Half and running on the daily, it seemed like the best option, which, in hindsight, I had no idea of what I was really getting myself into. Accompanied by my husband, who doesn't exercise (other than walking), I was blissfully ignorant to what we were about to embark on and equally thrilled for this new challenge. Nonetheless, I showed up and was so psyched on race day as I loaded up on some food, took pictures of the gorgeous mountain, and drank as much water as I could before the run.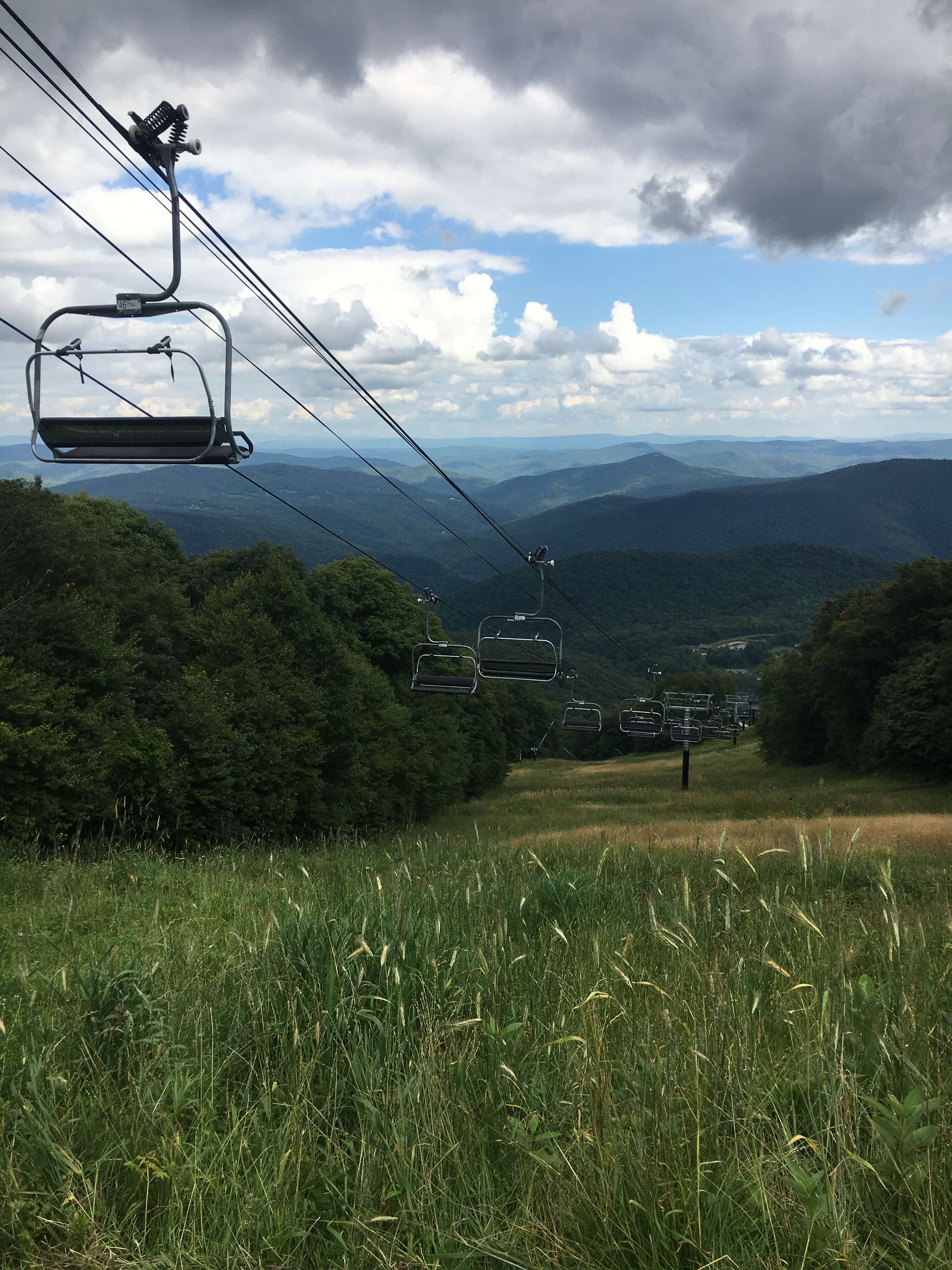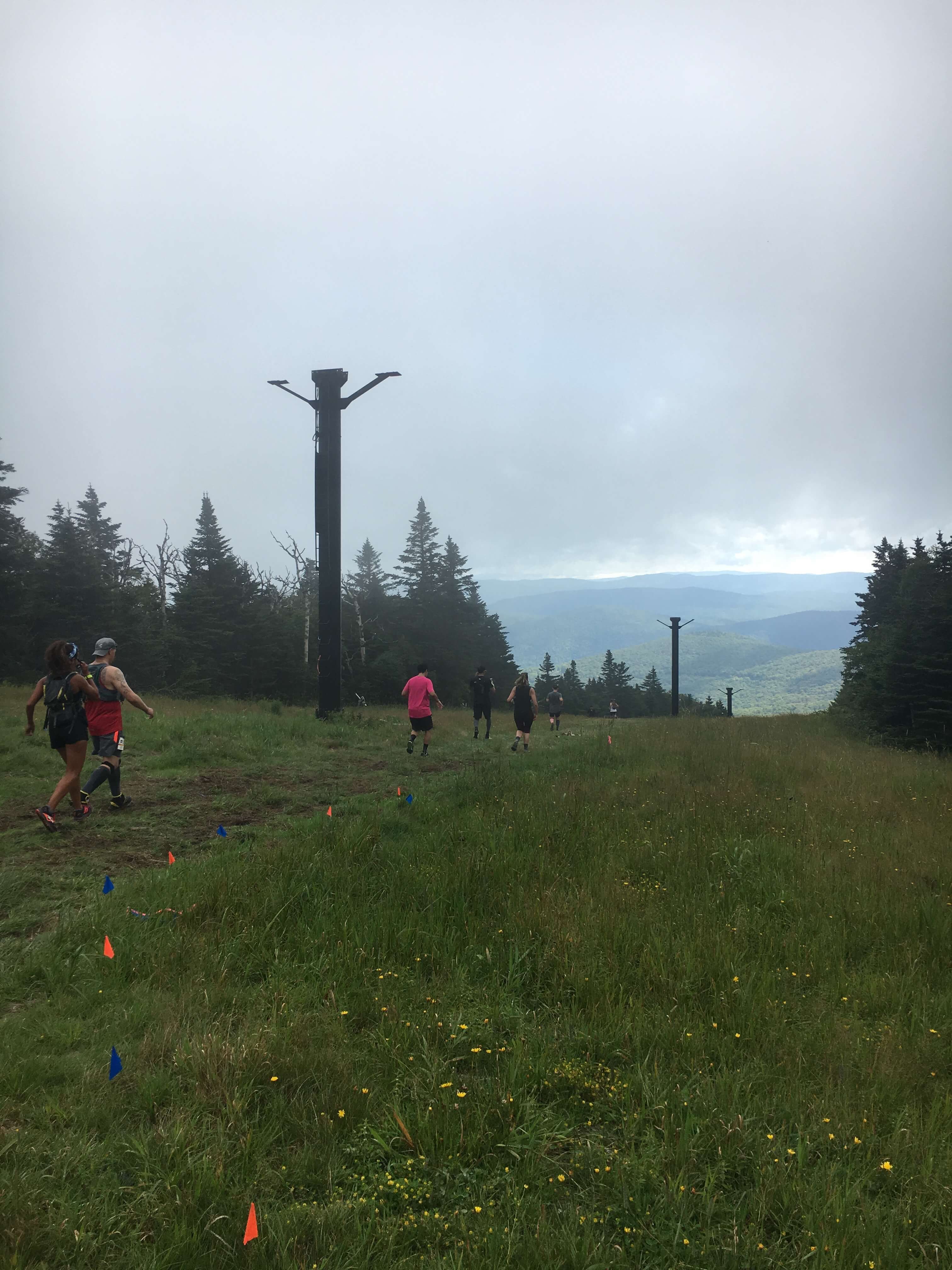 At the start of the race at 10am, participants were off where we all started out running; however the elevation quickly rose, causing many of us (including my husband and myself) to slow down. With no real elevation training (other than the incline on the treadmill), it was quite an intense push to get up as we trudged through rocks and mud to reach the top, only to descend (and go up!) again. Some people picked up their speed at this point, jutting down the mountain, which, to me, felt as if I was losing control over my footing.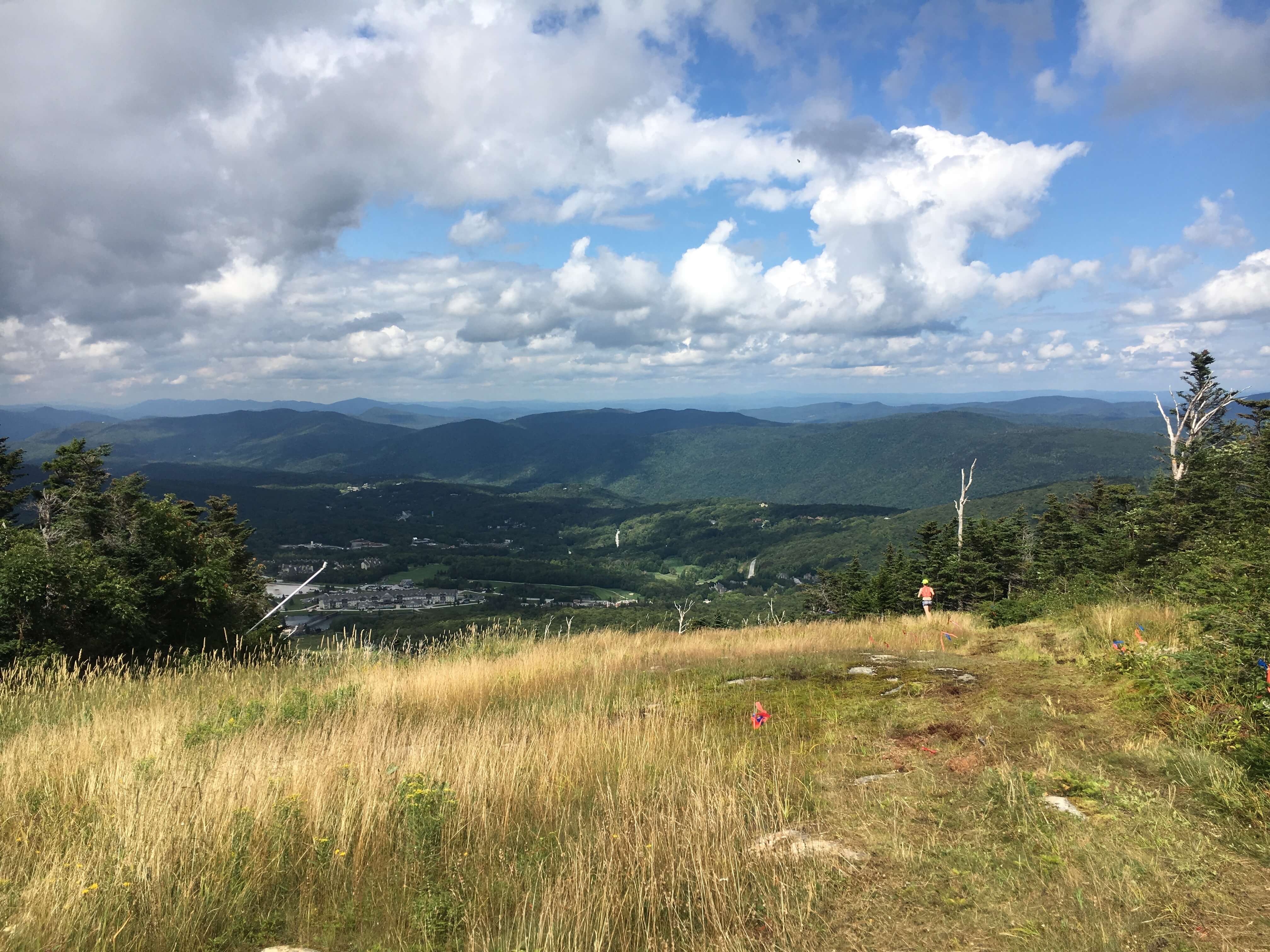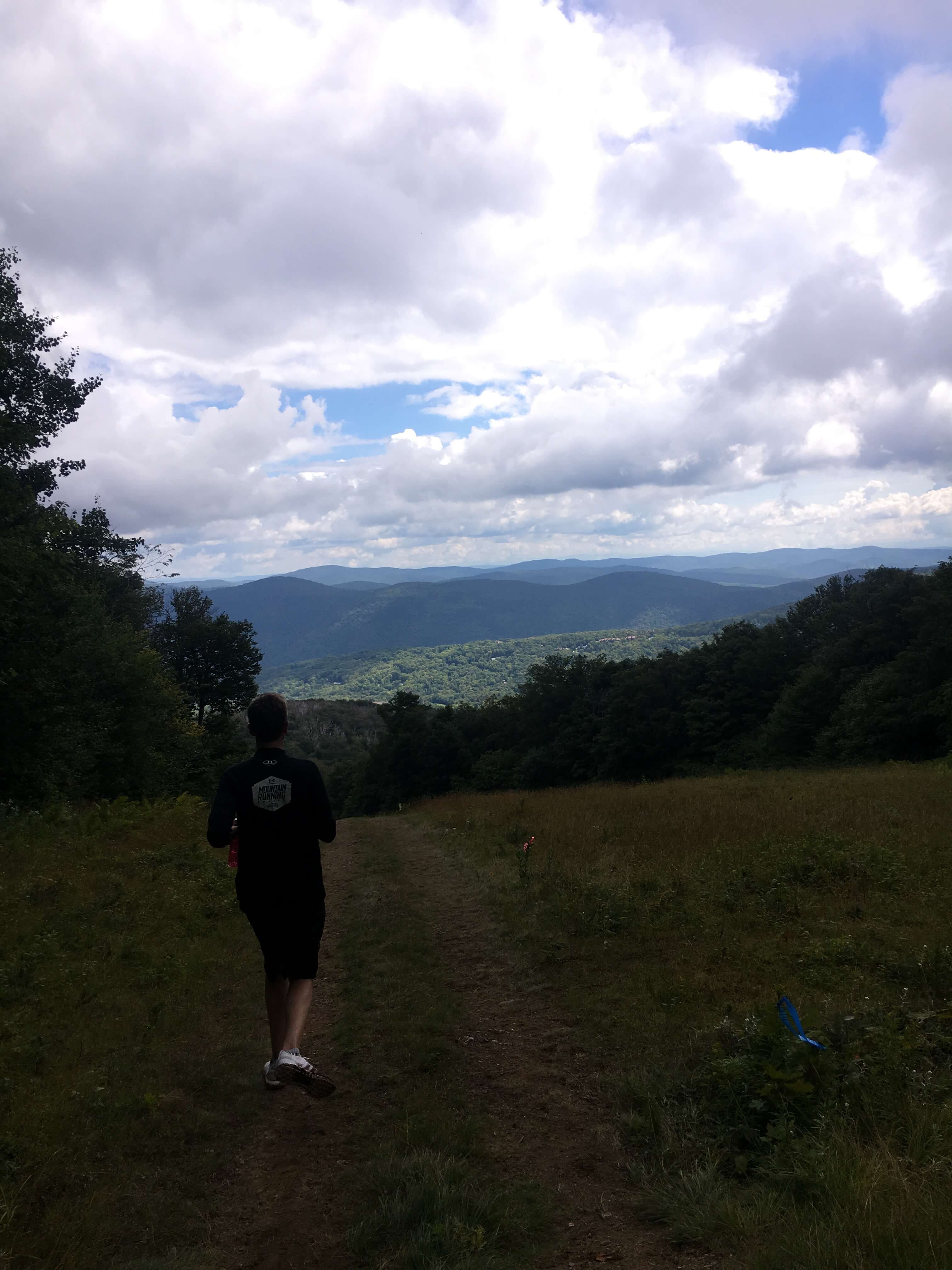 What followed was a series of going up and down the mountain at different points for a total of four intense strides. There was some running at the points where the mountain leveled-out, but for the most part I was just trying to trudge my way up and not fall down. It was so hard! There were points where I had to gander so much inner strength; a power that I didn't know that I had to push my body, quiet my mind, and really face my fears. As someone who didn't grow up with sports, it was the ultimate test inner test where the only way to stop was to complete the race.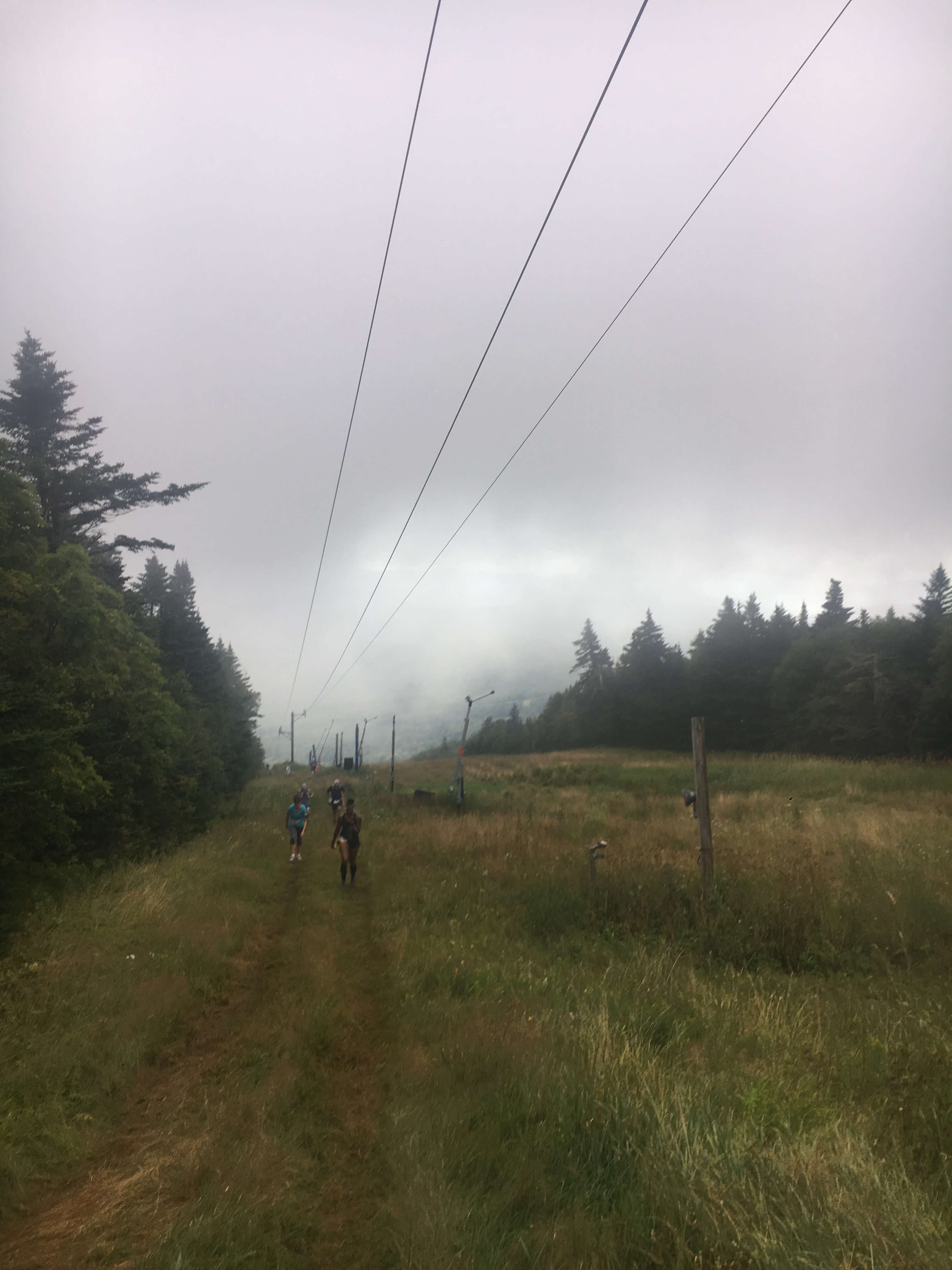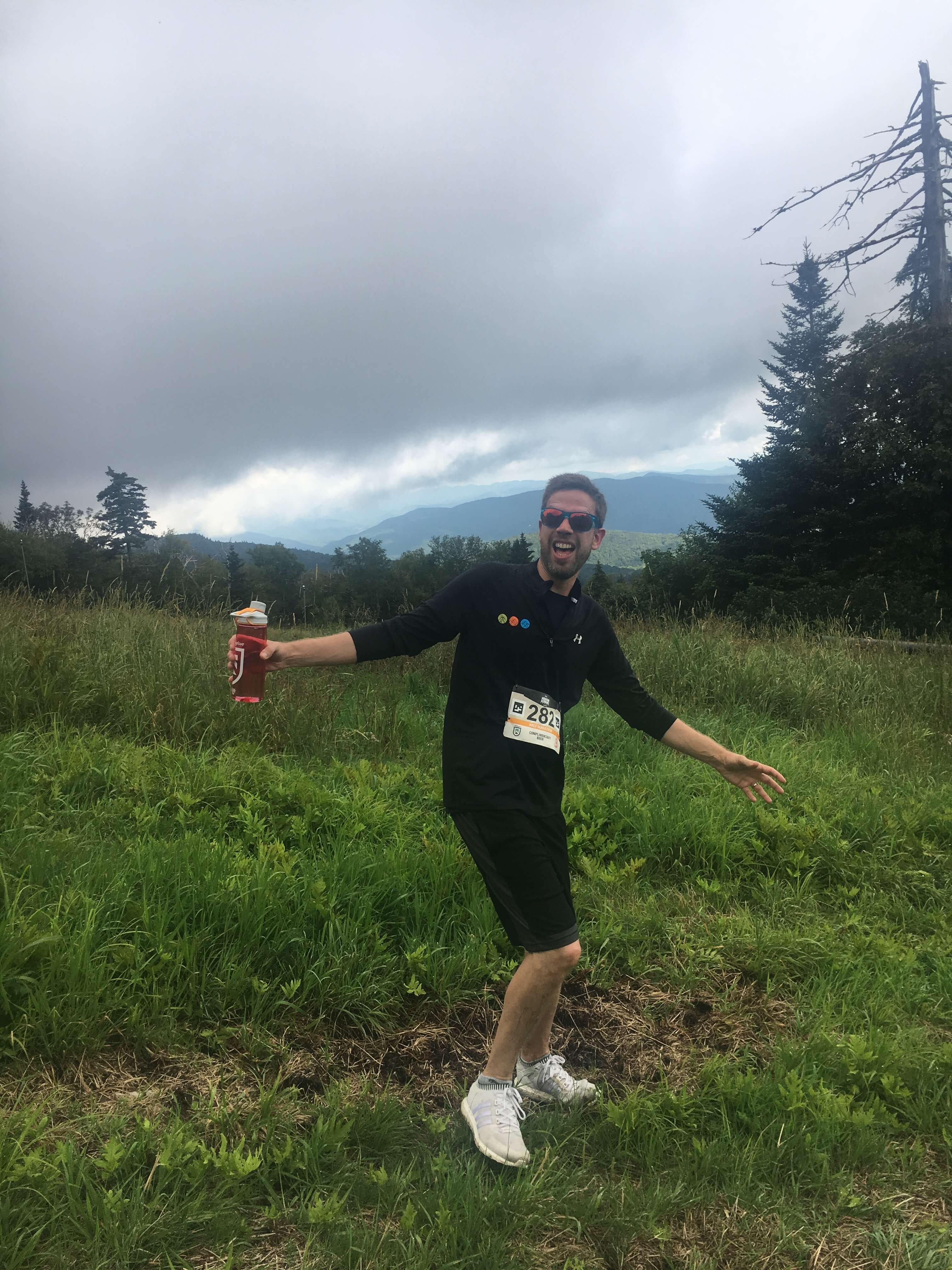 And after every crazy run, climb and walk, there were new milestones (6 miles, 10 miles, 1 to go) that I reached that helped me carry on. It was also helpful to have aid stations where we could recharge hydrate and even snack on Clif Bars, Clif Energy Blocks, pretzels, and Skittles, a quite unexpected (but so satisfying!) running snack.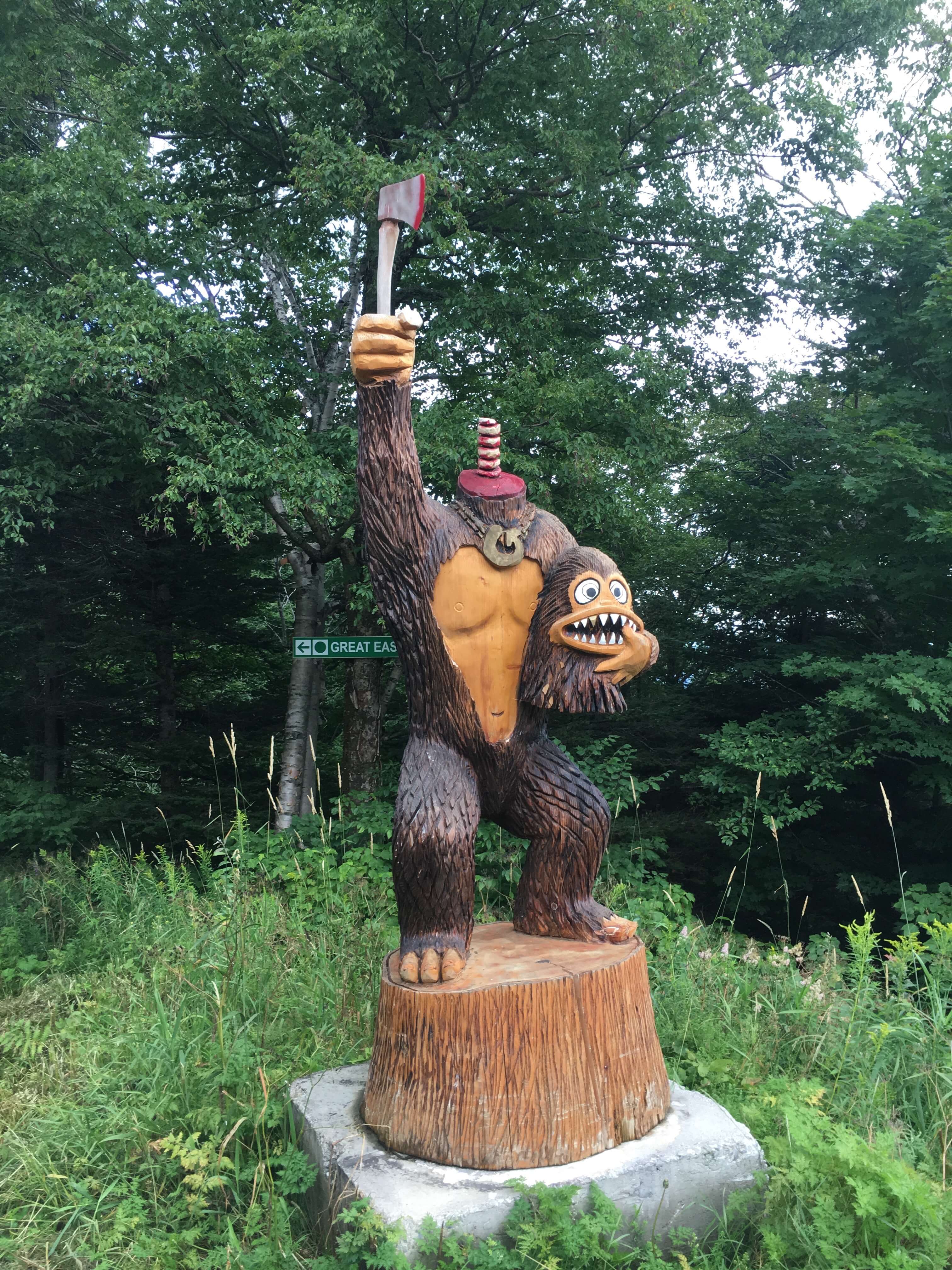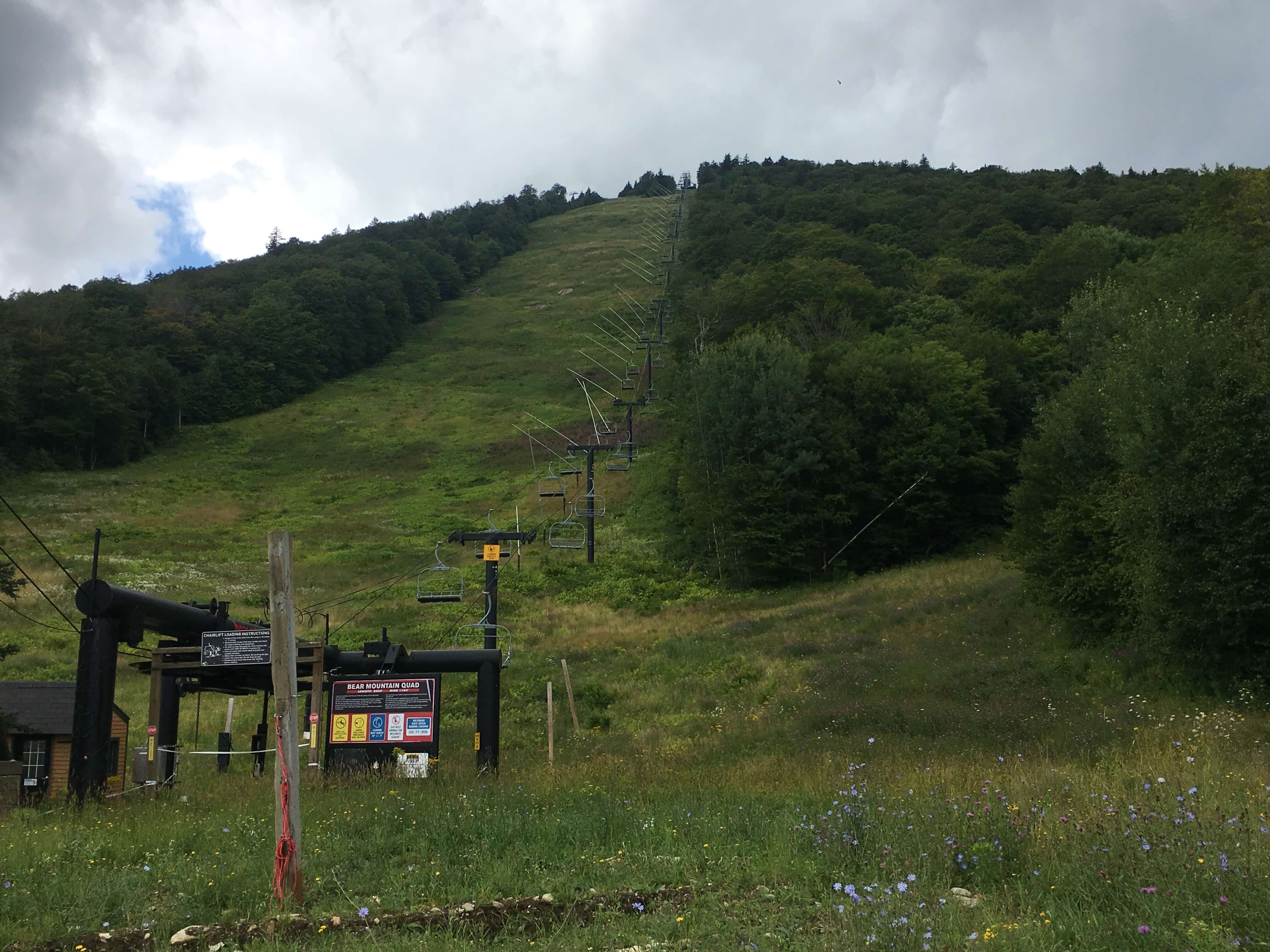 Throughout the experience, there was also other athletes on the course, many of whom were participating in the 50K (say what?!) who started two hours prior to the Half. As hard as it was, everyone on the course was so encouraging and positive where we would hear comments like "great job," "you got this," "almost there," really helped to lift our spirits, as we watched, in awe, how they were tackling the experience.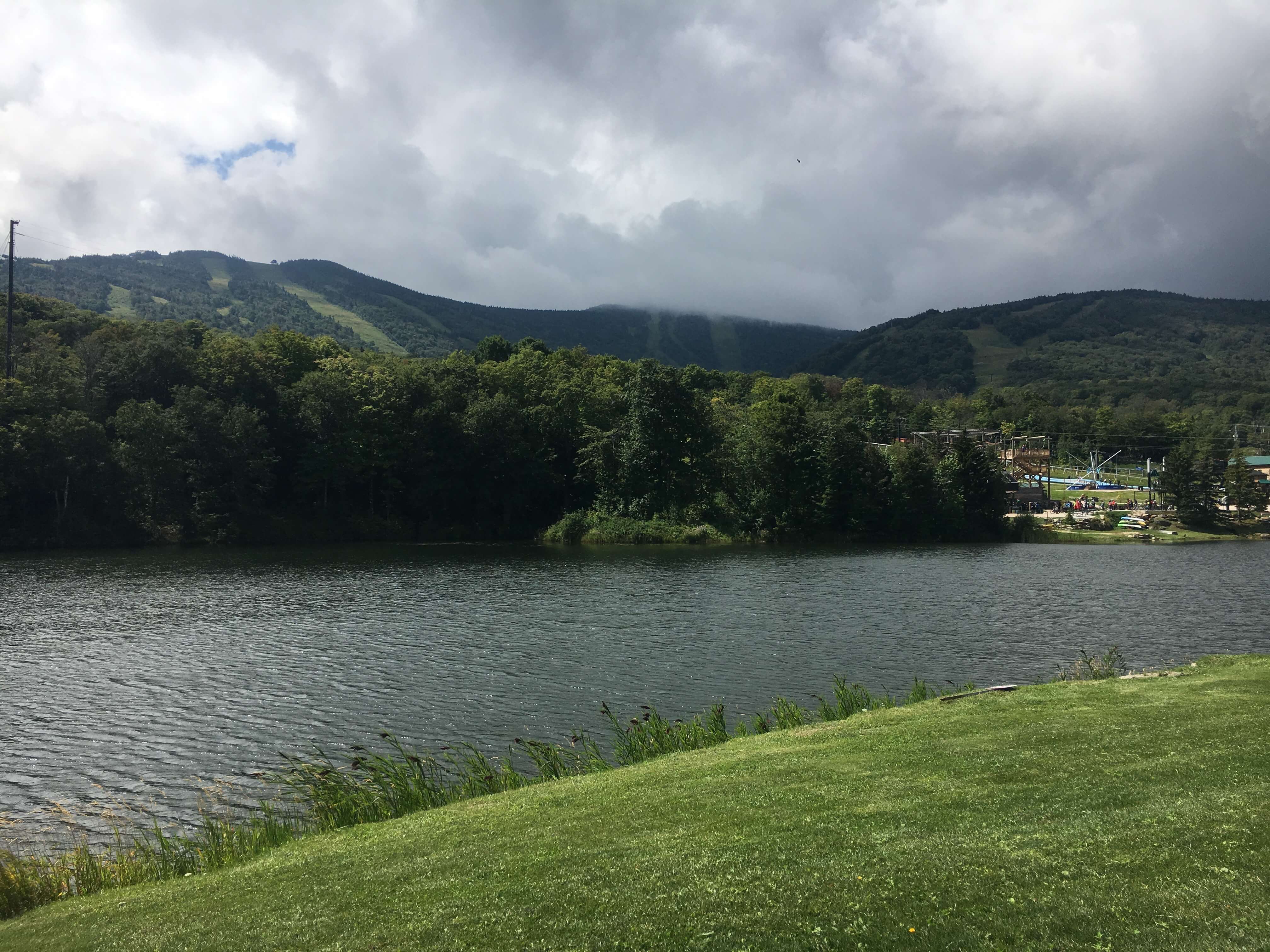 At the end of the intense 13.1 miles up and down (and up and down) with a peak elevation of 4,789' feet I finally finished a little under five hours, exhausted, a bit broken down yet still totally elated. I effing did it! How awesome is that?!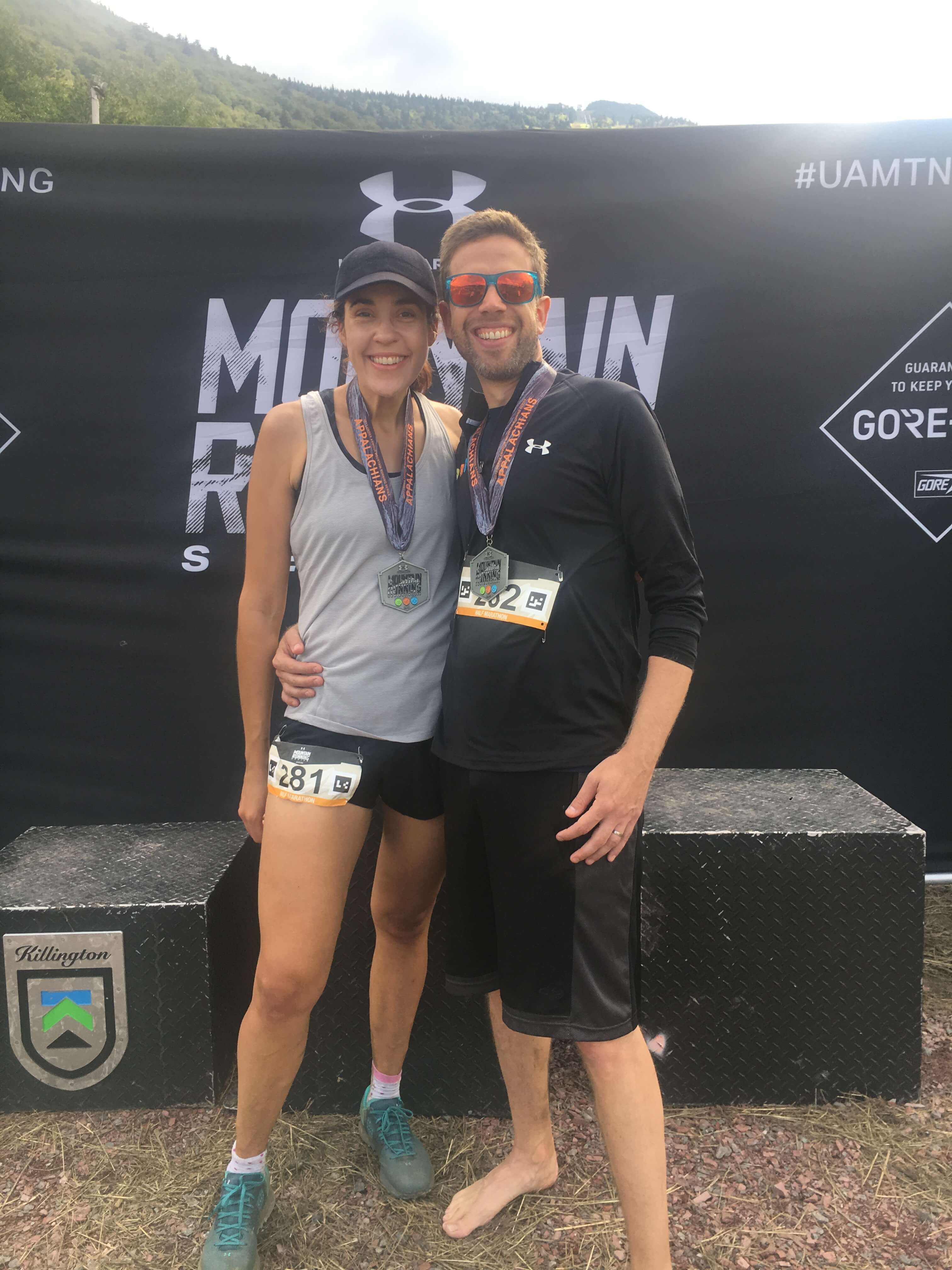 While this wasn't my 'normal' half marathon time, it wasn't really about that. The run, and experience as a whole, was all about the intensity of the moment, where at every turn of the run, I was challenged (both mentally and physically) and driven to complete the task at hand. A soul-shaking, mentally-challenging, and intense physical experience, this was one wild ride that I'll surely never forget. And after going up a mountain at over 4,000′ feet, definitely an experience that my body won't let me forget anytime soon.
Check out the inspiring pics of some of the 50K trail runners below: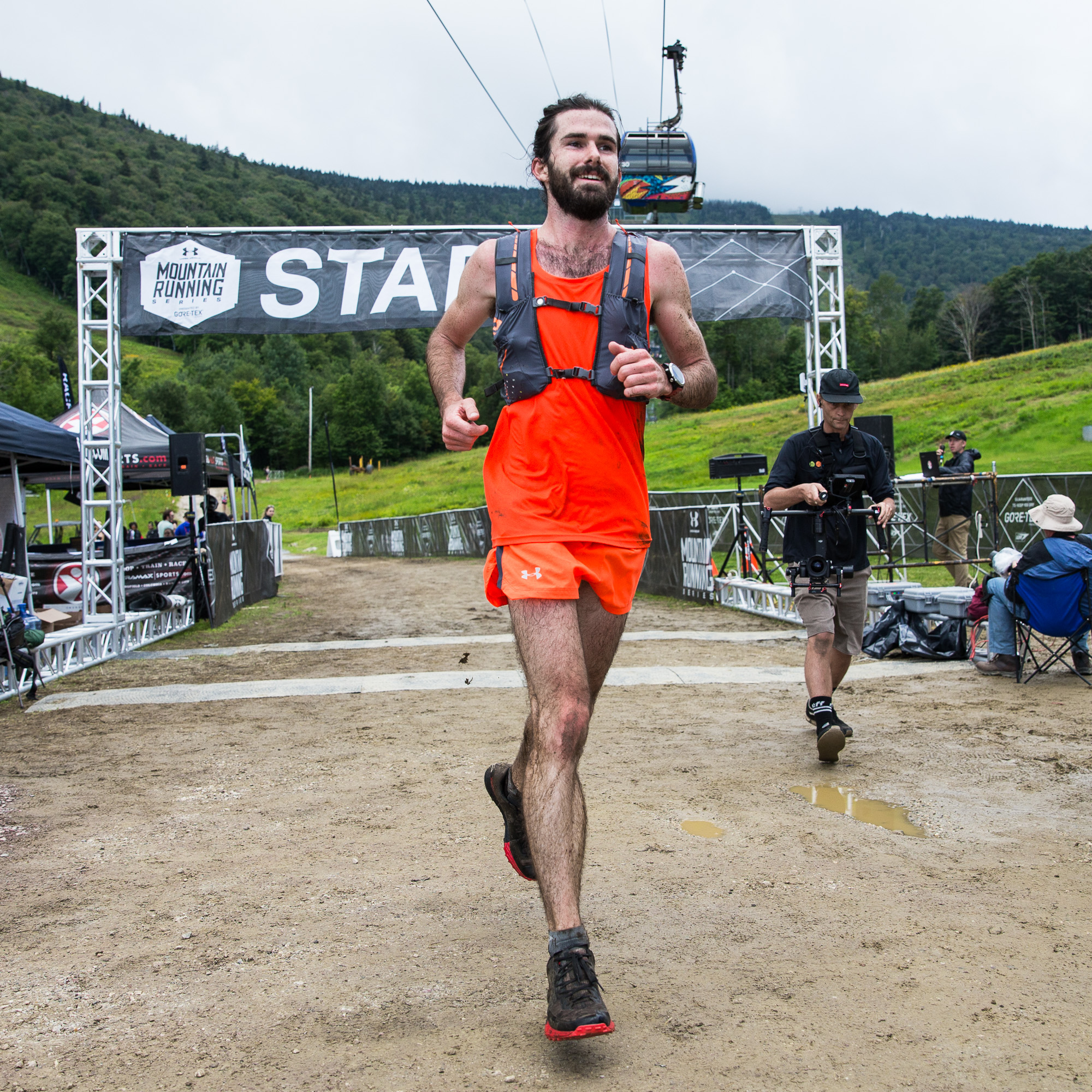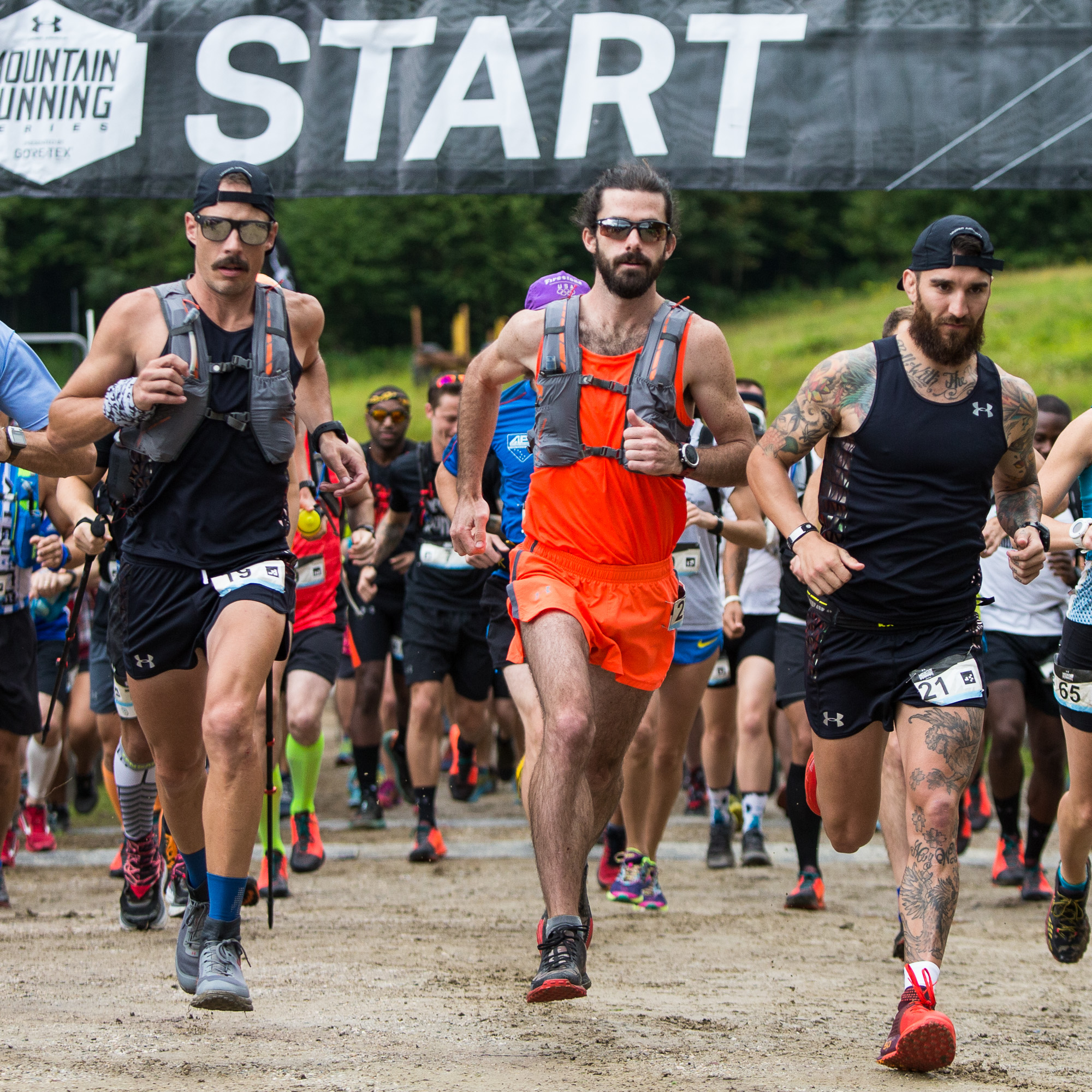 Ready to sign up for this life-changing (And maybe a little crazy) running experience? Under Armour recently announced the 2018 race dates and locations for the 2nd annual Under Armour Mountain Running Series, presented by GORE-TEX Products. In partnership with POWDR, the trail running series is designed for running professionals and enthusiasts alike who want to experience trail running in some of the most beautiful and challenging mountain environments and destinations across North America. POWDR's mountain resorts provide diverse climates, changing elevations, varying terrain, and are naturally built to push athletes to their limits. 
The 2018 UA Mountain Running Series kicks off on July 14 in the heart of the Rocky Mountains at Copper Mountain, the largest ski resort in Summit County, Colorado, where runners will be greeted with spectacular scenery and alpine wildflowers. Next, runners will head to Vermont on August 25 to take on Killington Resort. Located along the Appalachian Mountains, Killington provides diverse terrain and challenging vertical climb across several courses. The series will finish off at Mt. Bachelor near Bend, Oregon on September 15. The Pacific Northwest offers a lot of single track terrain, coupled with beautiful views of the cascade volcano surroundings.
The 2018 series features an energizing, single-day running festival format offering an exclusive basecamp experience. Runners of all levels are awarded a journey through the unique trails and course design at each mountain. Race distances at each location will include a distance for every runner to test themselves: 5K, 10K, 25K, and 50K. A $5,000 prize purse will be distributed across the men's and women's podium for the top three 50K finishers at each race in the series.

2018 Under Armour Mountain Running Series Schedule
July 14                        Copper Mountain Resort, Colorado
August 25                   Killington Resort, Vermont
September 15              Mt. Bachelor Resort, Oregon

Registration is open for one or all races. In addition to registration, course details, elevation maps, training plans and more can be found at: www.UAMountainRunning.com. For live updates leading up to and throughout the race series, be sure to follow the @MTNRunning channel on Facebook, Instagramand Twitter.
I was not paid for this post. Under Armour provided me with a ticket and gear to participate in this experience.