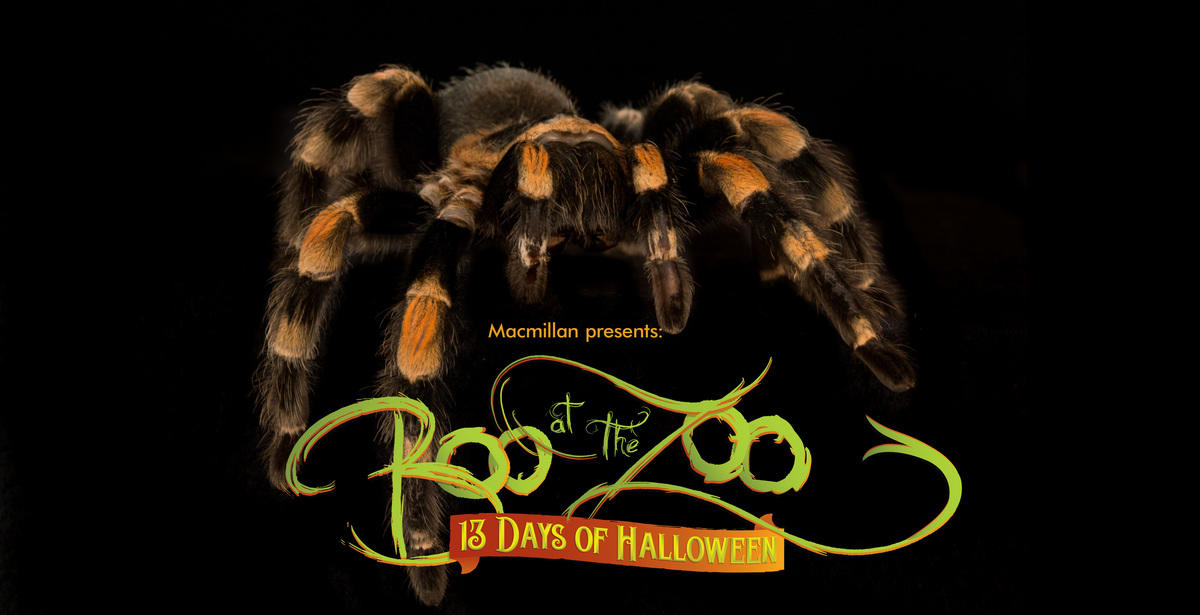 There are so many cool events going on for Halloween in the New York area. One of our favorites is Boo at the Zoo at at WCS's (Wildlife Conservation Society) Bronx Zoo.
The annual Halloween celebration runs from October 8-10, 15-16, 22-23, 29-30 with seasonal activities that embraces the Halloween spirit while also incorporating wildlife and conservation. Annual favorites including the hay maze, giant pumpkin carving demos, costume parades, magic and more will return with some additional Halloween surprises.
This year's Jack O 'Lantern Illumination, an eerie walk-through experience will feature all new animal-themed carvings that take over the exhibits in the former World of Darkness building (near Somba Village) creating a one-of-a-kind illuminated Halloween display. Entertainment will include performances from Boo at the Zoo favorites, Gigi and the Lend Me a Hand Band and magician David Levitan. Bronx Zoo Animal Keepers will be on hand throughout the park to chat with Halloween revelers about animals at the zoo while providing holiday-themed enrichment treats to some of the park's residents. Read on to check out even more about Boo at the Zoo, including the lineup of events.
Boo at the Zoo: Thirteen Days of Halloween
Jack O 'Lantern Illumination
Walk through a dark, eerie tunnel filled with more than 1,000 hand-carved and beautifully lit Jack 'O lanterns meticulously sculpted into various animal shapes. The all-new exhibit lanterns will consist of dozens of intricate, detailed portraits of animals ranging from bats, to reptiles, marine creatures, mammals, nocturnal birds, bugs, and more.
Location: By Somba Village
Time: 10am- 5pm
Pumpkin Carving Demos
Professional pumpkin carvers from Sand Sculpture USA will be demonstrating their skill and displaying intricate pumpkin carvings of wildlife and animals from the Brown Bear book series.
Location: Dancing Crane Plaza
Time: 11am-4pm
Speed carving demos: 11:30am and 2:20pm
Costume Parade
Visitors can join a Halloween parade. Hand-made puppets and props built by master costumers will be part of the fun as participants march through the zoo alongside an array of characters from the Alice Farley Dance Company.
Location: Starts at Zoo Center
Time: 12pm and 2pm.
Hay Maze
Let yourself get lost at the zoo with a Halloween maze filled with sudden starts, stops and lots of adventure.
Location: Butterfly Patio
Time: 11am – 5pm
Treat Stations
Special locations around the park will help sweeten your visit.
Time: 11am–5pm
Crafts Workshop
Location: Dancing Crane Plaza
Time: 11am–4pm
Book Readings – Brown Bear, Brown Bear, What Do You See?
Location: Children's Zoo Farm
Time: 12pm -1:30pm
Boo at the Zoo is presented by Macmillan Children's Publishing Group, celebrating 50 years of Brown Bear by Bill Martin Jr and Eric Carle, with additional support from:
The Wildlife Conservation Society's Bronx Zoo is open daily from 10:00 a.m. to 5:00 p.m. weekdays, 5:30 p.m. weekends from April to October; 10:00 a.m. to 4:30 p.m November to March.
For more info, please visit: www.BronxZoo.com/Boo