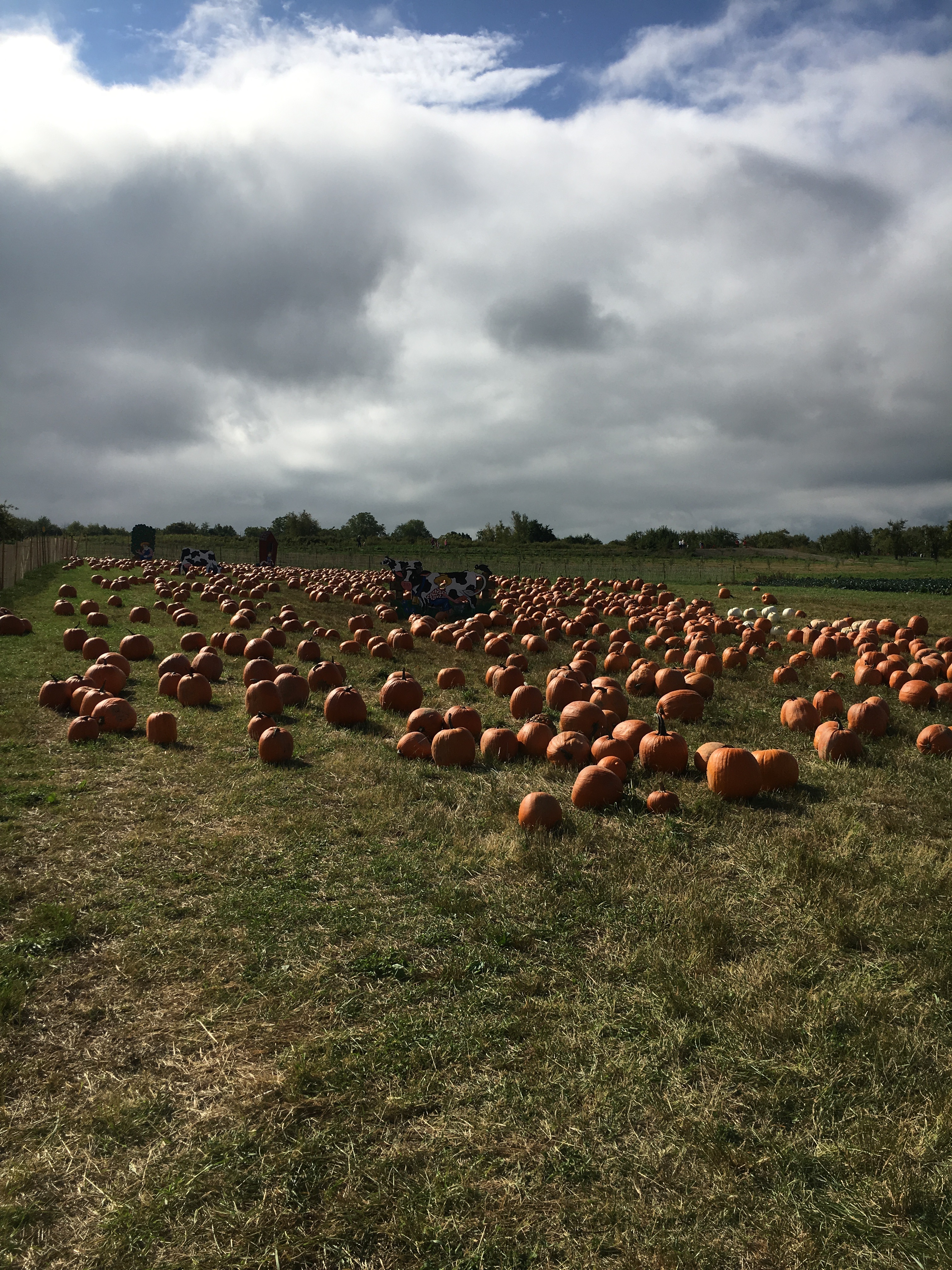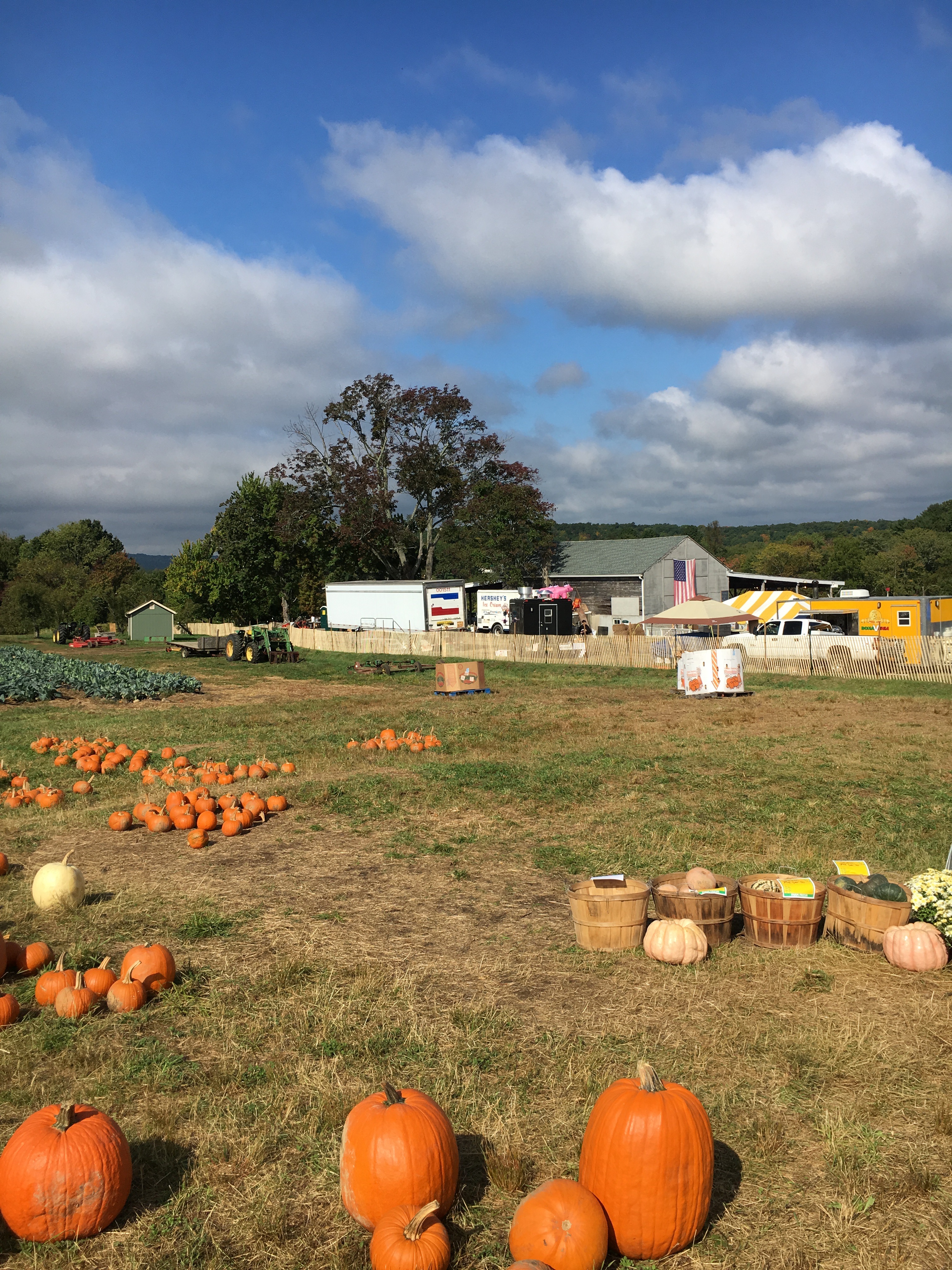 Last week, the girls and I finally made it to a local apple farm to go apple picking. A fall favorite of ours (and everyones, really) we ventured 15 minutes away from our house to check out Outhouse Orchards, a family-owned and operated farm located in North Salem.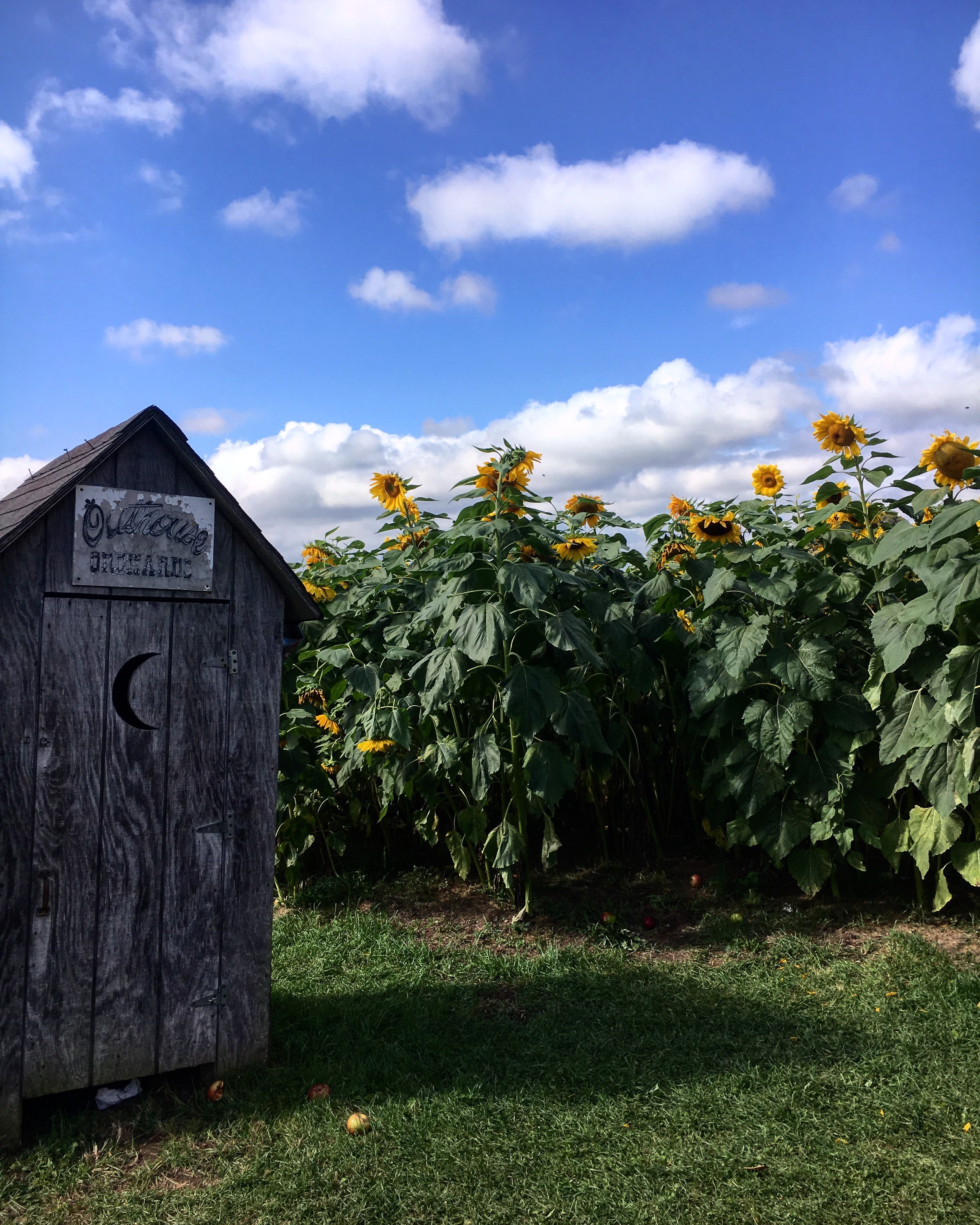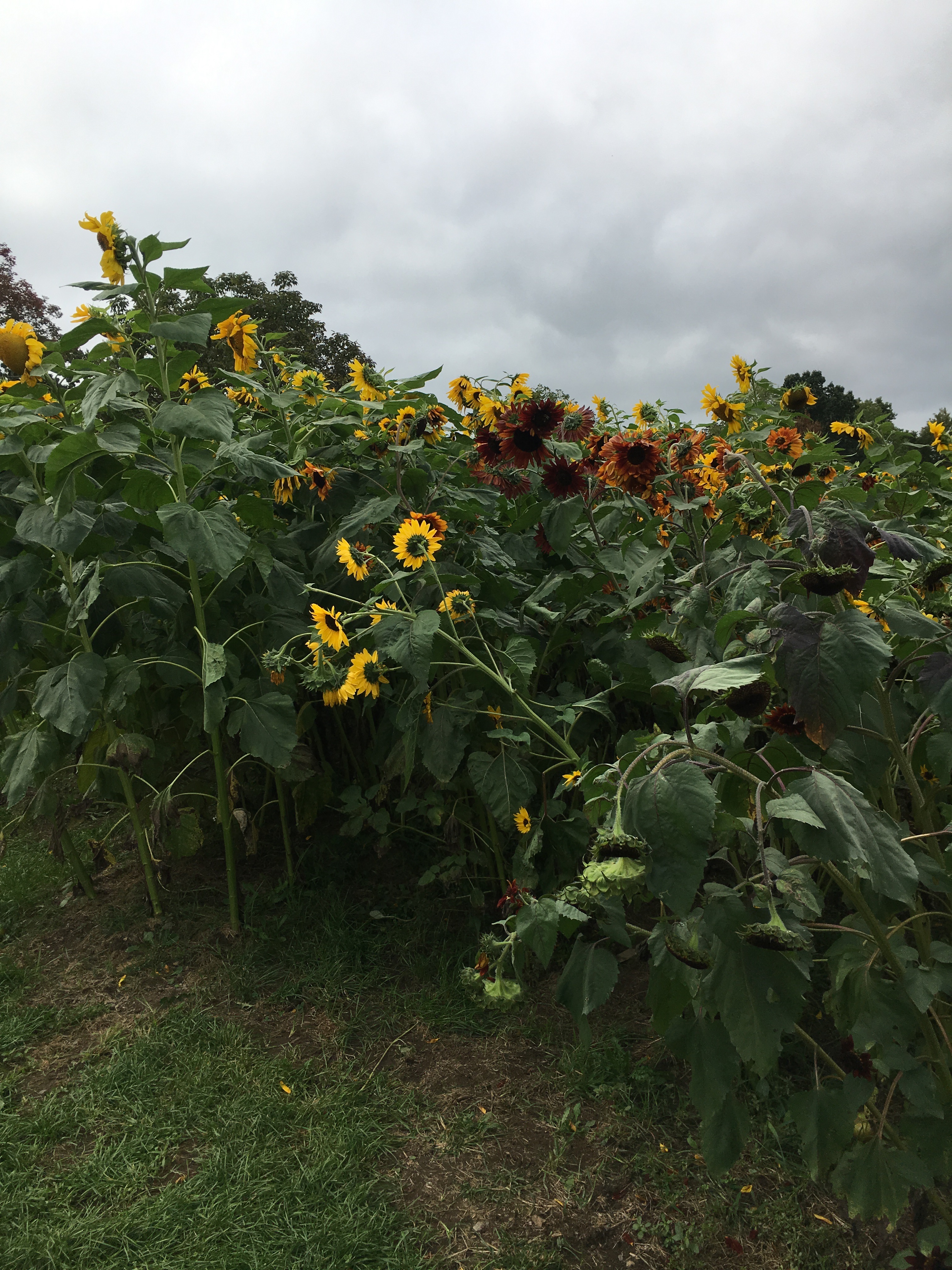 After paying for parking ($5 for the day), we ventured up a mini hill and soaked in the views. The sunflowers were gorgeous, and as one of my favorite flowers, I was instantly in awe of the scenery – soaking in the sights and taking tons of pictures with the girls.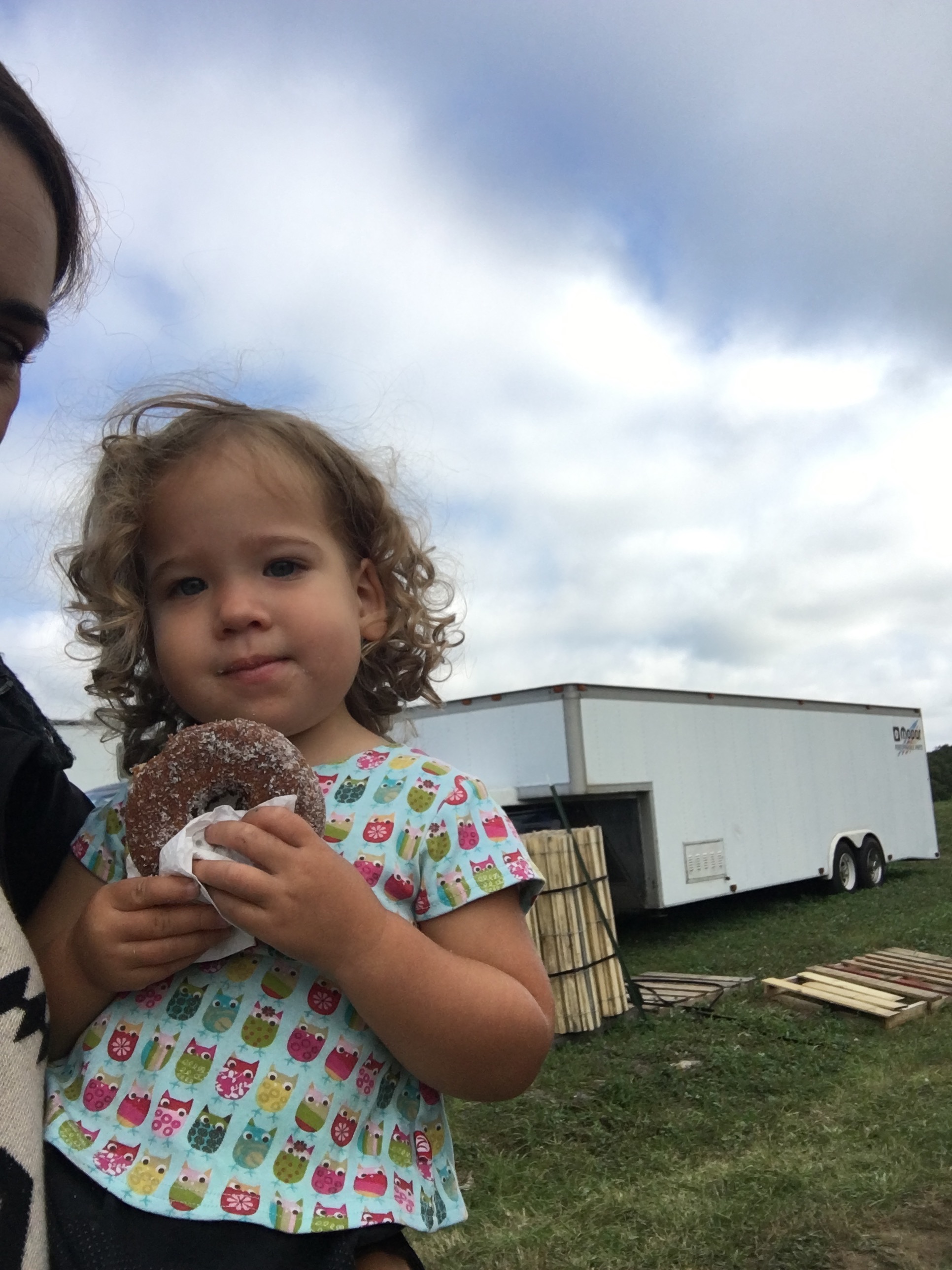 We then went to the nearby store where you can purchase veggies from their garden, local honey, maple syrup, and of course, apple cider donuts (they also have pumpkin ones) and sweets.  The girls gobbled them up as we waited in line for our apple bags. A really easy process, you can also purchase tickets for their corn maze and hayride and they accept credit cards -whoo hoo!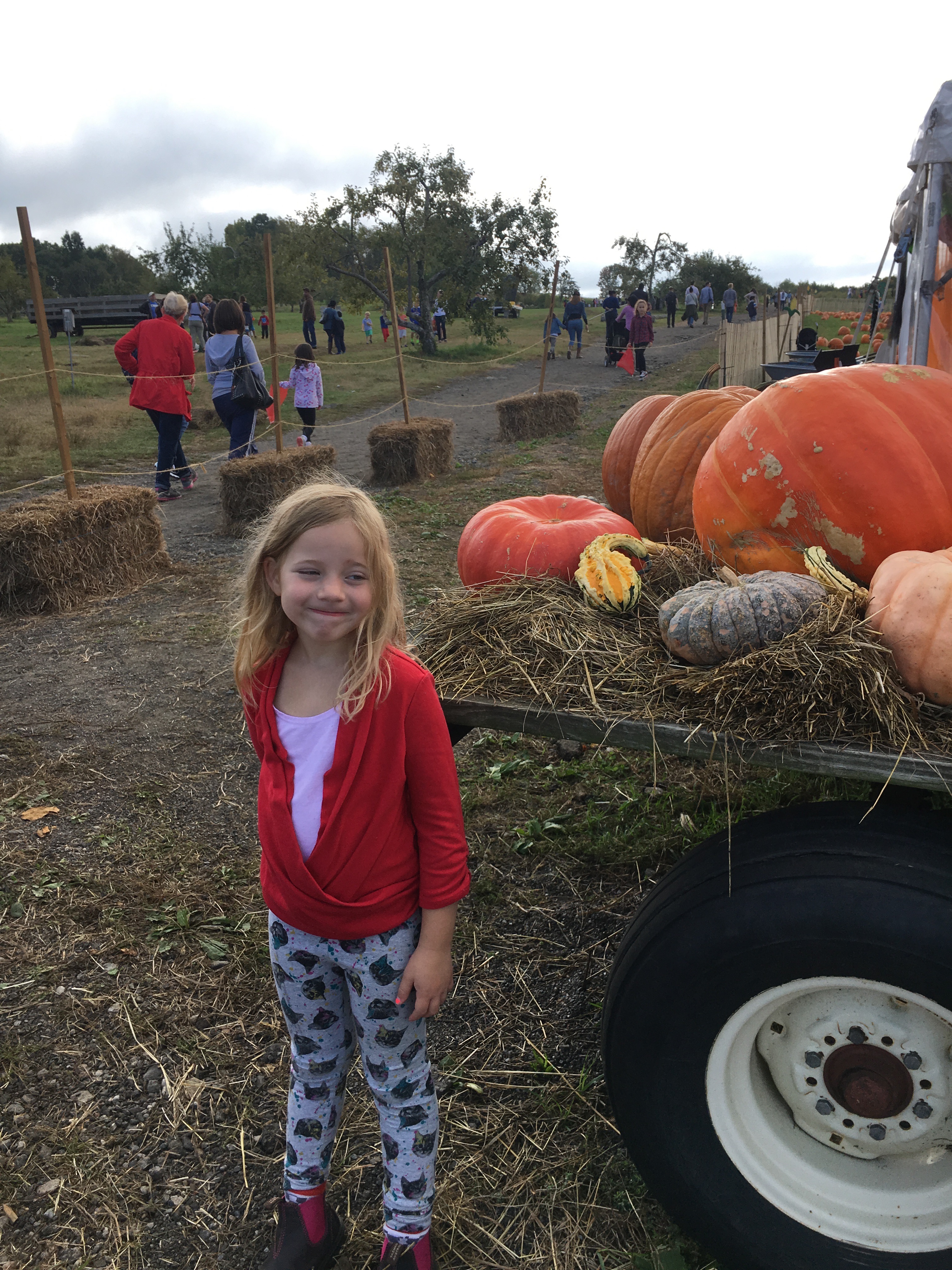 I purchased a bag ($25) and some hayride tickets ($3 per person, kids 5 and under are free) and we started off with a fun (but bumpy) hayride. Pen Pen, who is 2, loved this experience as she giggled and laughed her way through the ride. It was also cool to see the HUGE corn maze and apples as we ventured further from the entrance.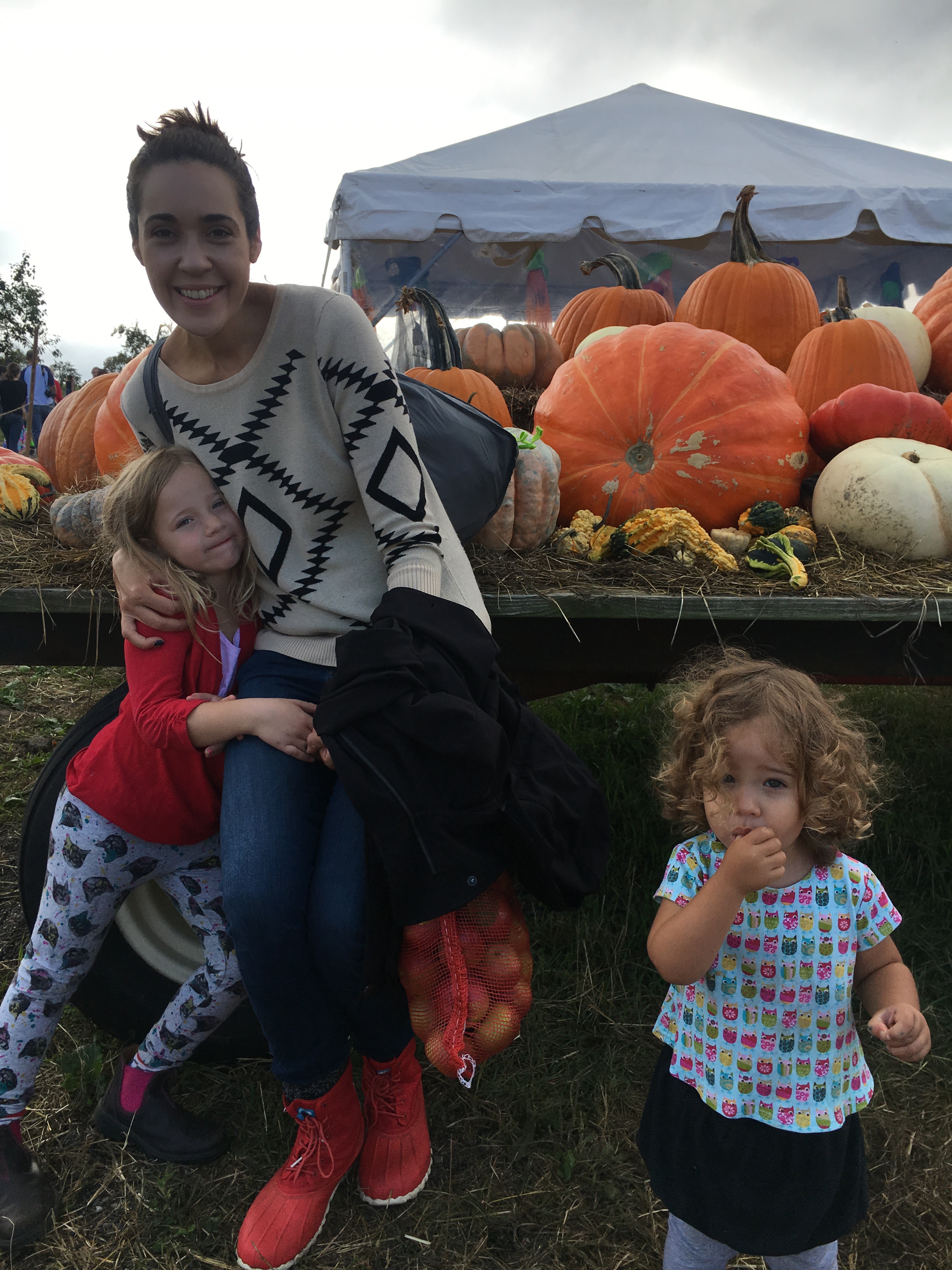 After the ride, we went to work looking for apples. Having gone on the hayride we saw where a majority of them were as my older daughter and her friend started to load up. There weren't a lot of apples on the lower branches, so I helped my 5 and 2-year-old get in on the action. With the typical rush of the morning, I forget to take our stroller, so it was pretty exhausting with 4 kids and a bag of apples, but we made it work (sort of).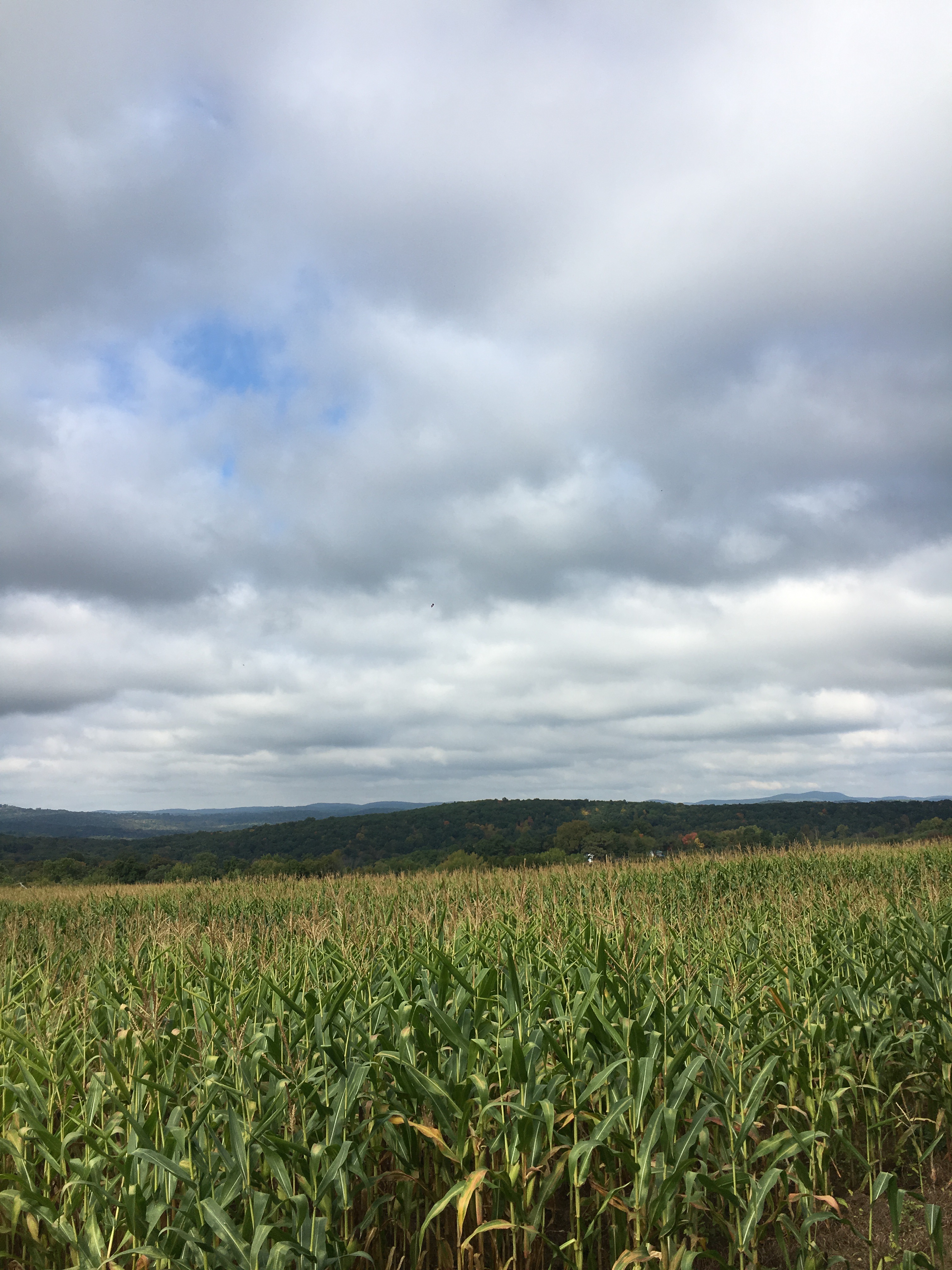 In addition to the fall favorites and goodies from the farm, it was pretty awesome to start to see the leaves change and check out the gorgeous landscape. A must-see and easy trip from NYC and Westchester, we can't wait to make another visit to Outhouse Orchards very soon.
For more info, please visit:  https://www.outhouseorchardsny.com/
Here are some more options for apple picking in Westchester:
Harvest Moon and Orchard: We visited Harvest Moon and Orchard a few times in the past. Located in North Salem, this year their store and orchard will be open Fridays, Saturdays, and Sundays for apple picking by reservation only from 9am – 5pm. They have no fall activities this year.
Stuarts Farm: They recently released their COVID-19 guidelines, which includes mask wearing and social distancing. They also have free parking and do not charge an orchard fee.
Wilkens Fruit & Fir: We love getting our Christmas tree at Wilkens Fruit & Fir and they also have a fantastic orchard for apple-picking as well as a market for delicious apple cider donuts.
Barton Orchards: They will  be having a fall festival this year on September 19th and 20th. This will include access to their pumpkin field, corn maze, live music, a wooden park, and tons of food. They also have the Tree Top Adventures, an exciting new aerial adventure with 5 courses for all skill levels that must be booked in advance.
Fishkill Farm: They are only hosting pick your own apples, pears, raspberries and cider via reservations this year. This also includes maximum of five people per reservation.