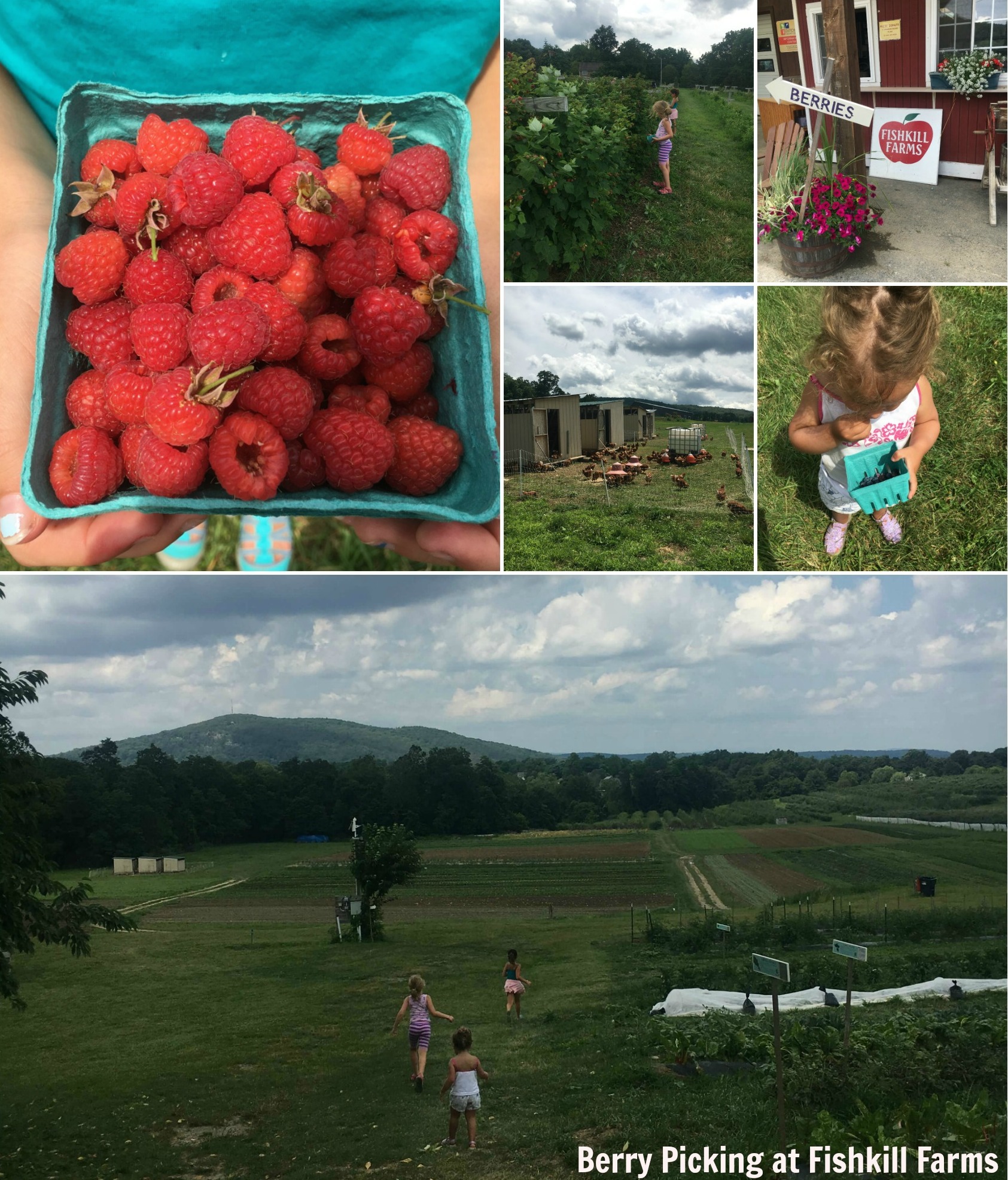 Today we had the best day exploring and picking berries at Fishkill Farms, an apple orchard and diversified fruit and vegetable farm. While we always make it a point to go apple picking in the fall, the berry season is pretty short where we've never had the time to go, so I was pretty excited that we made the window to pick cherries, blueberries and raspberries (sadly, strawberry season is done!).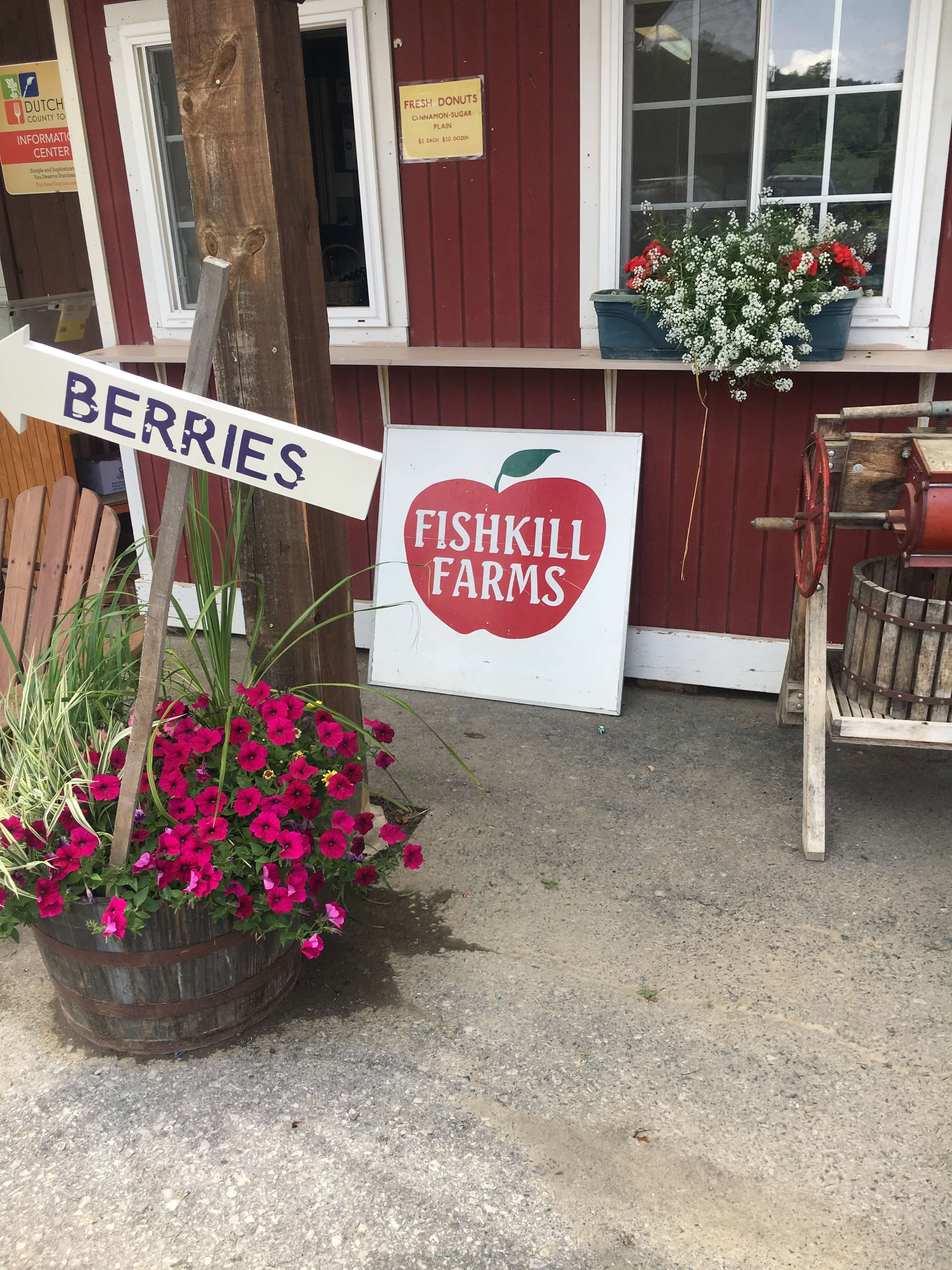 Located in East Fishkill, I had heard a lot of good things about this farm that is known for their organic produce, and what we learned, gorgeous scenery. The set up was pretty easy: you simply pay $5 per person (kids under 12 are free) for entrance into the farm. Then you pay for whatever you pick (blueberries are $3.50 for a half pint; raspberries are $4.75 for a half pint and cherries are $7.00/pound).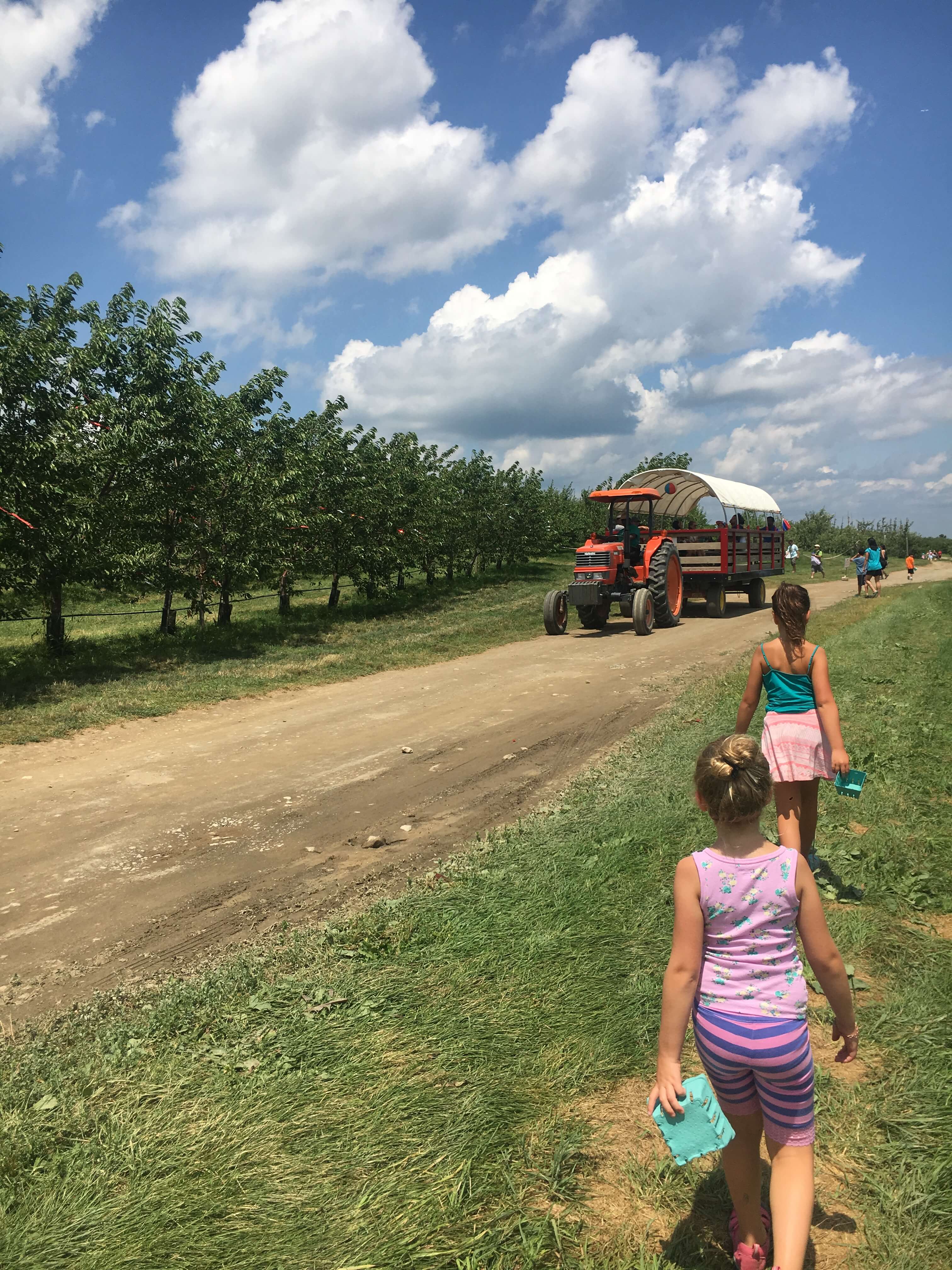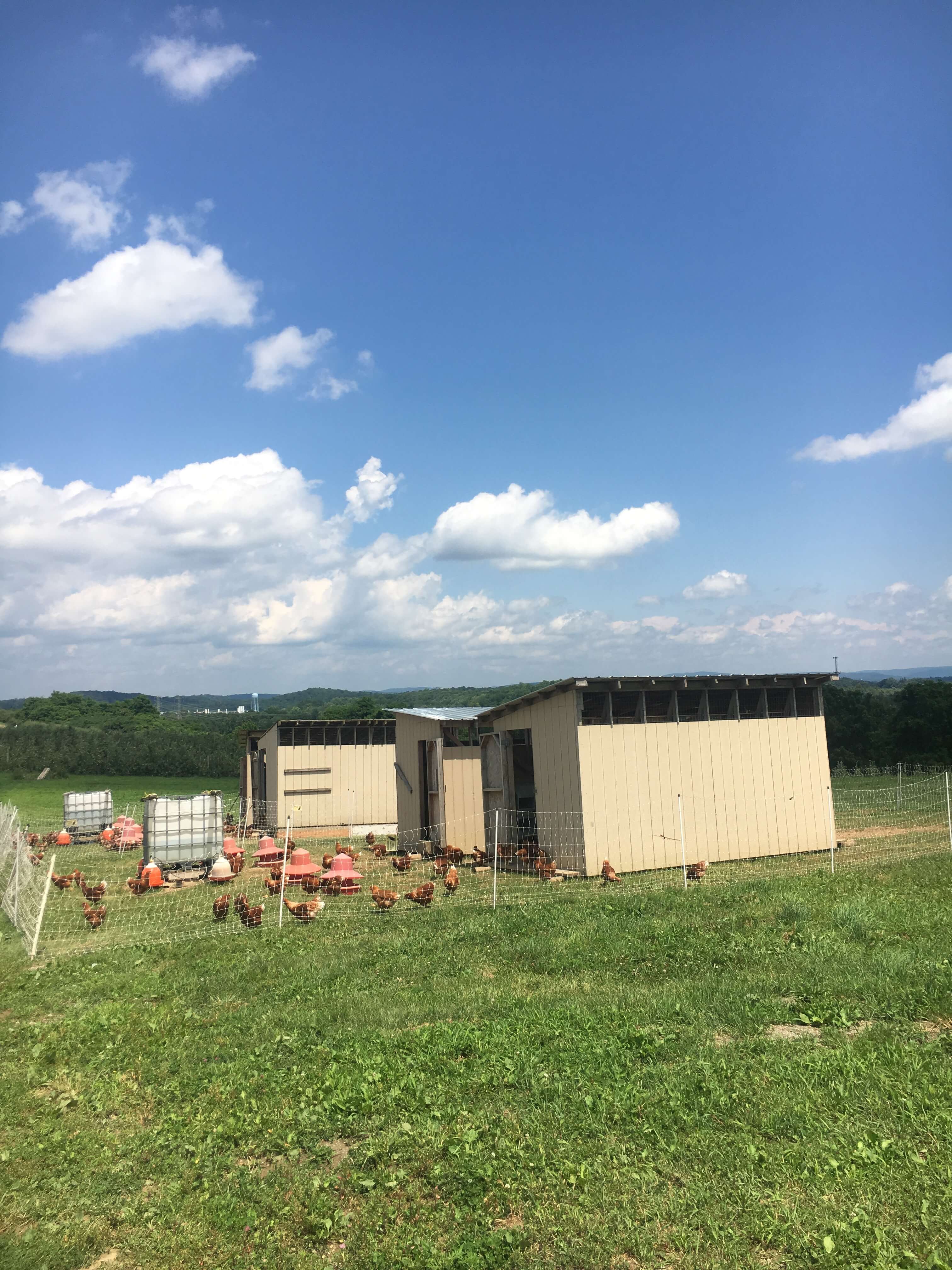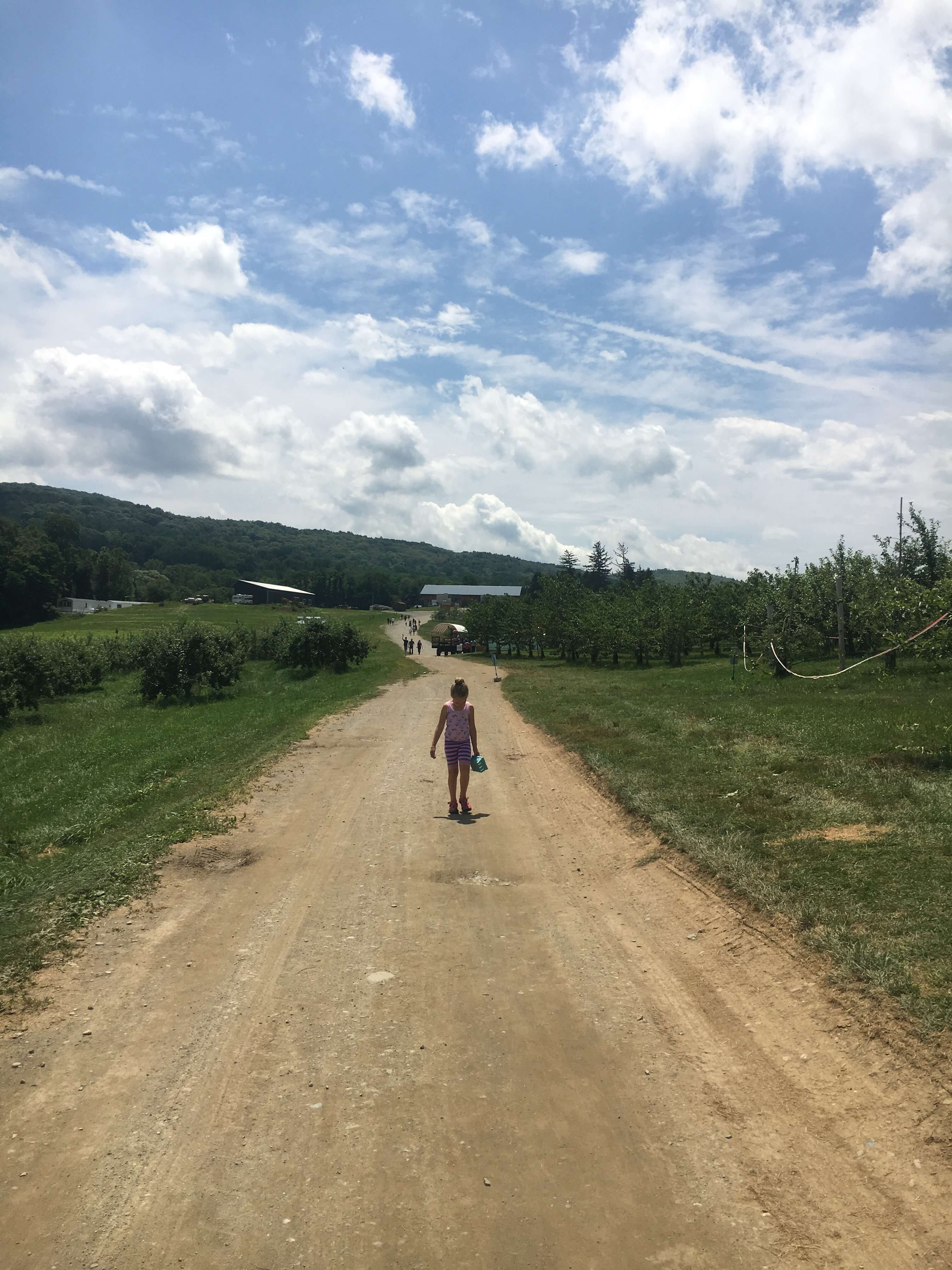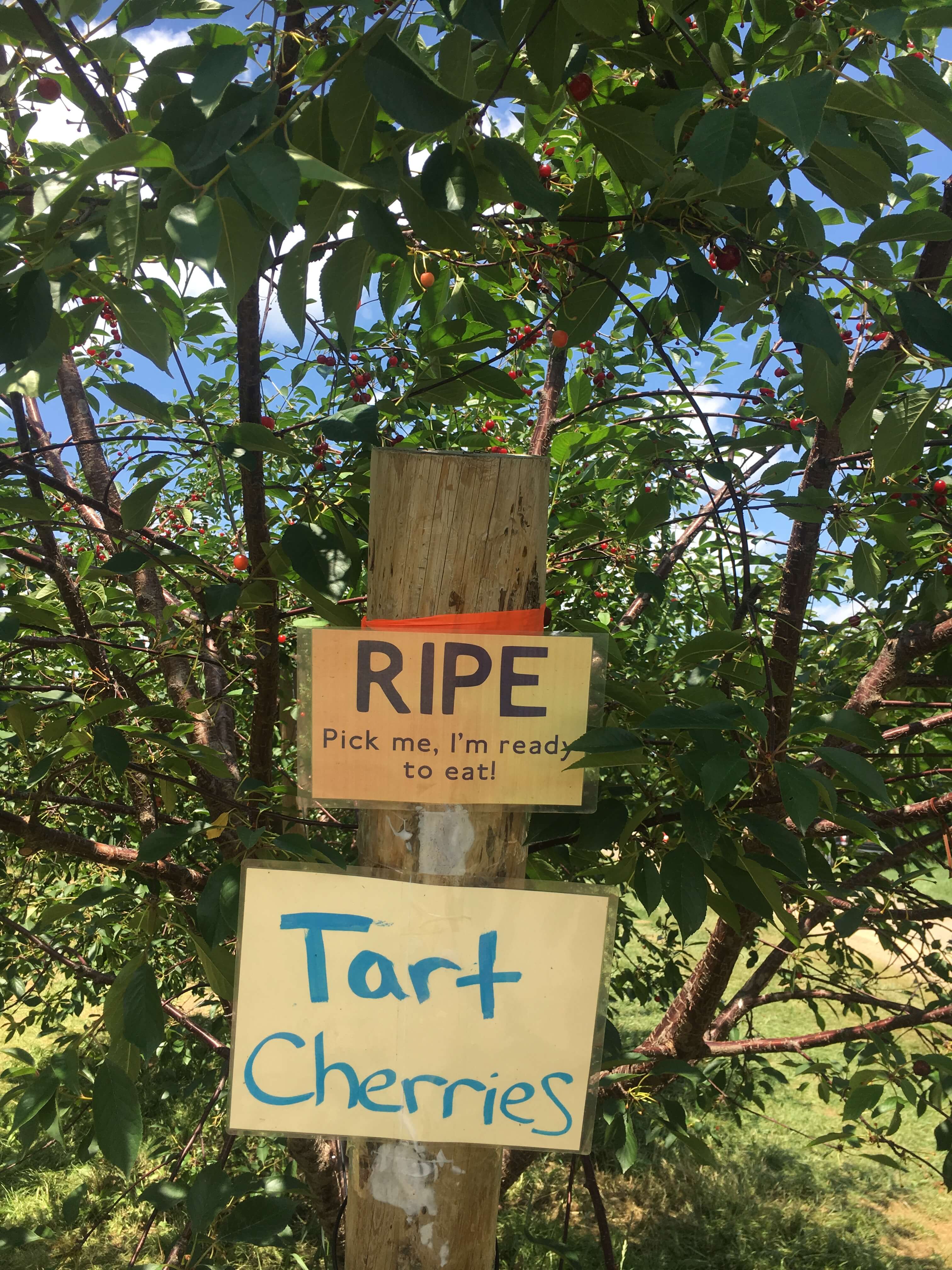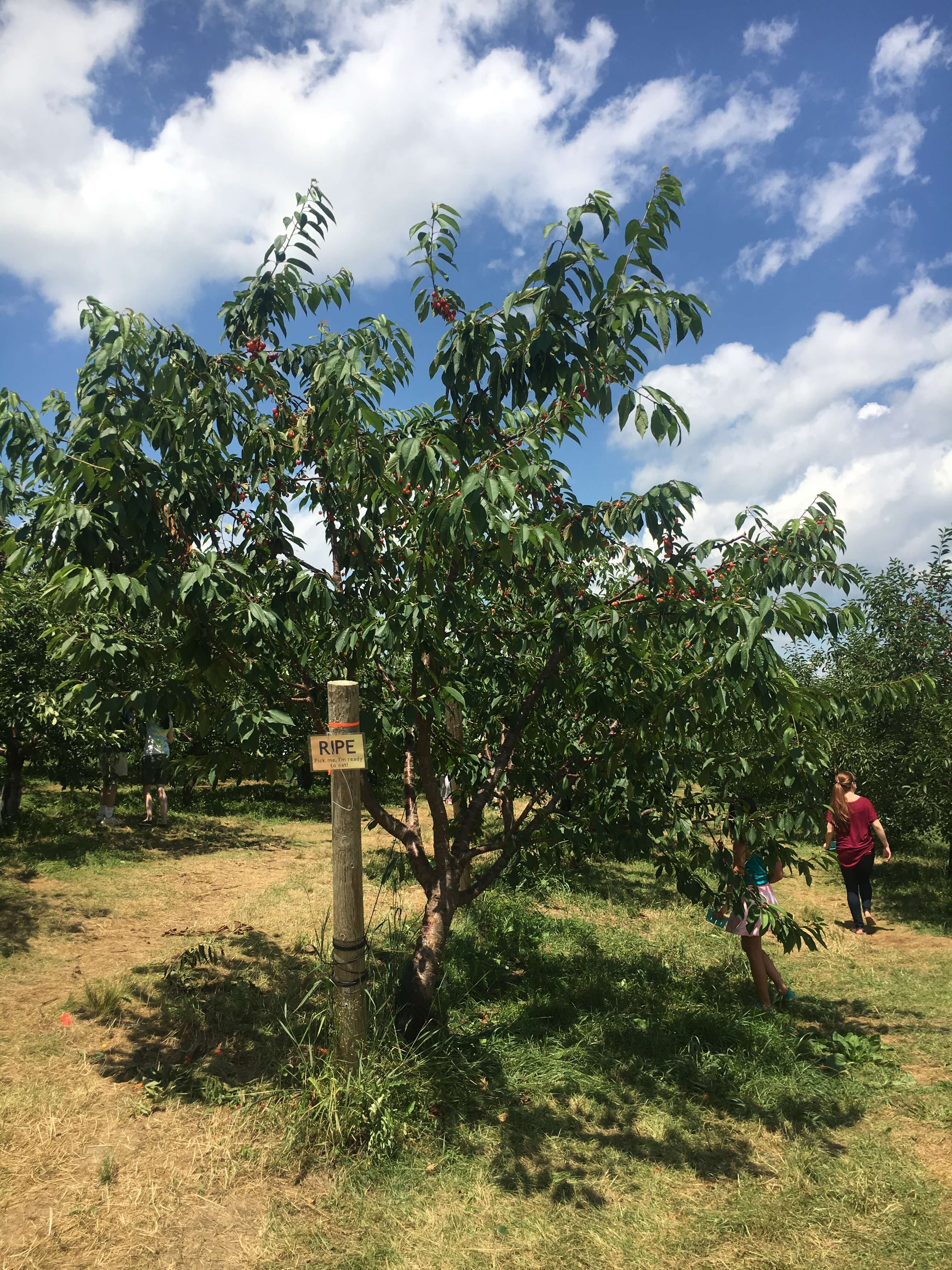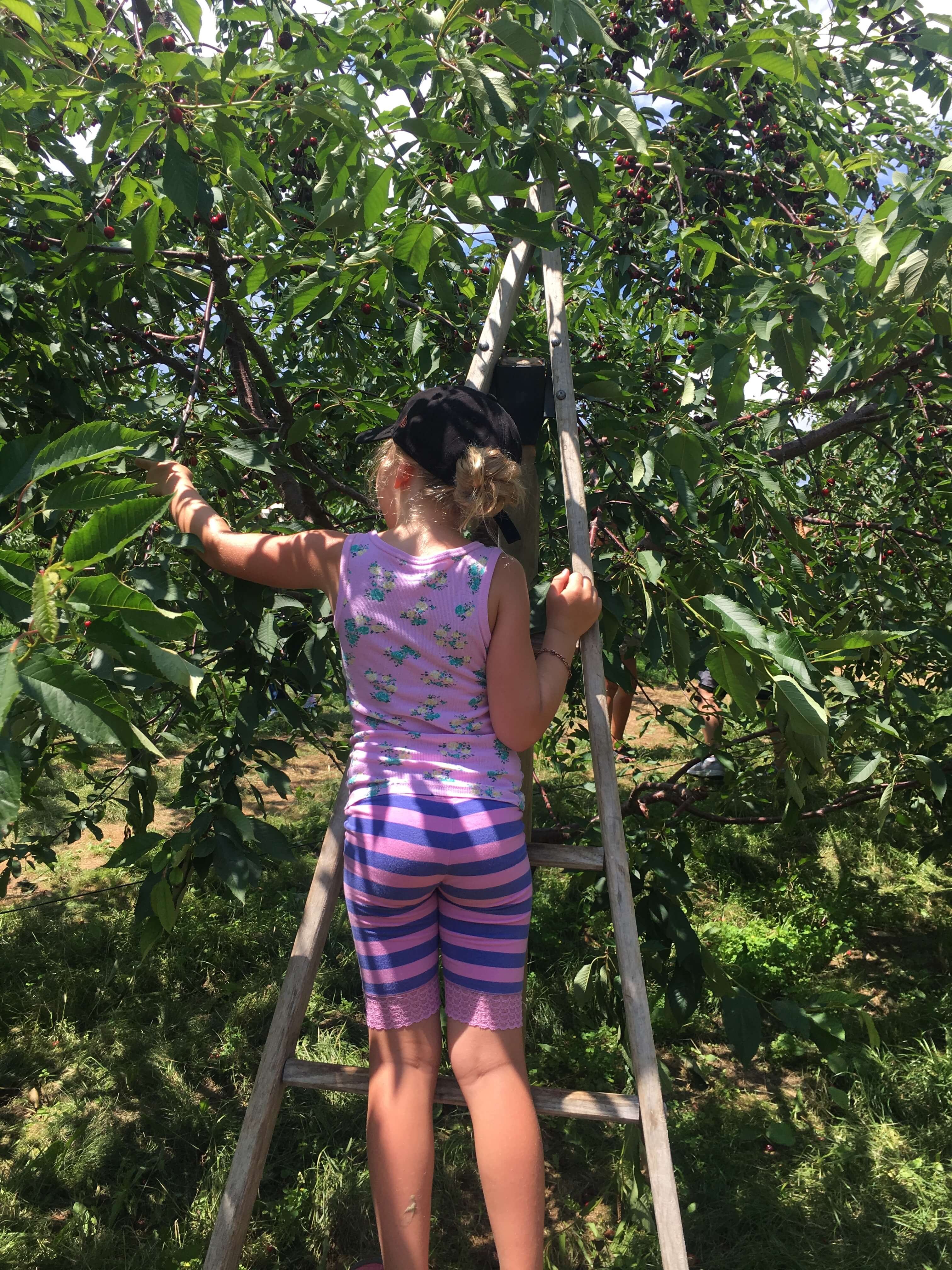 We started out with the cherries, which is actually in its last weekend at the farm! There is a truck (hayride) that you can take to this area but we opted to walk, checking out the stunning views and the nearby chicken coop. The cherry trees were pretty sparse, but we did manage to get some red and yellow cherries and the kids had fun climbing the nearby ladders that everyone could use.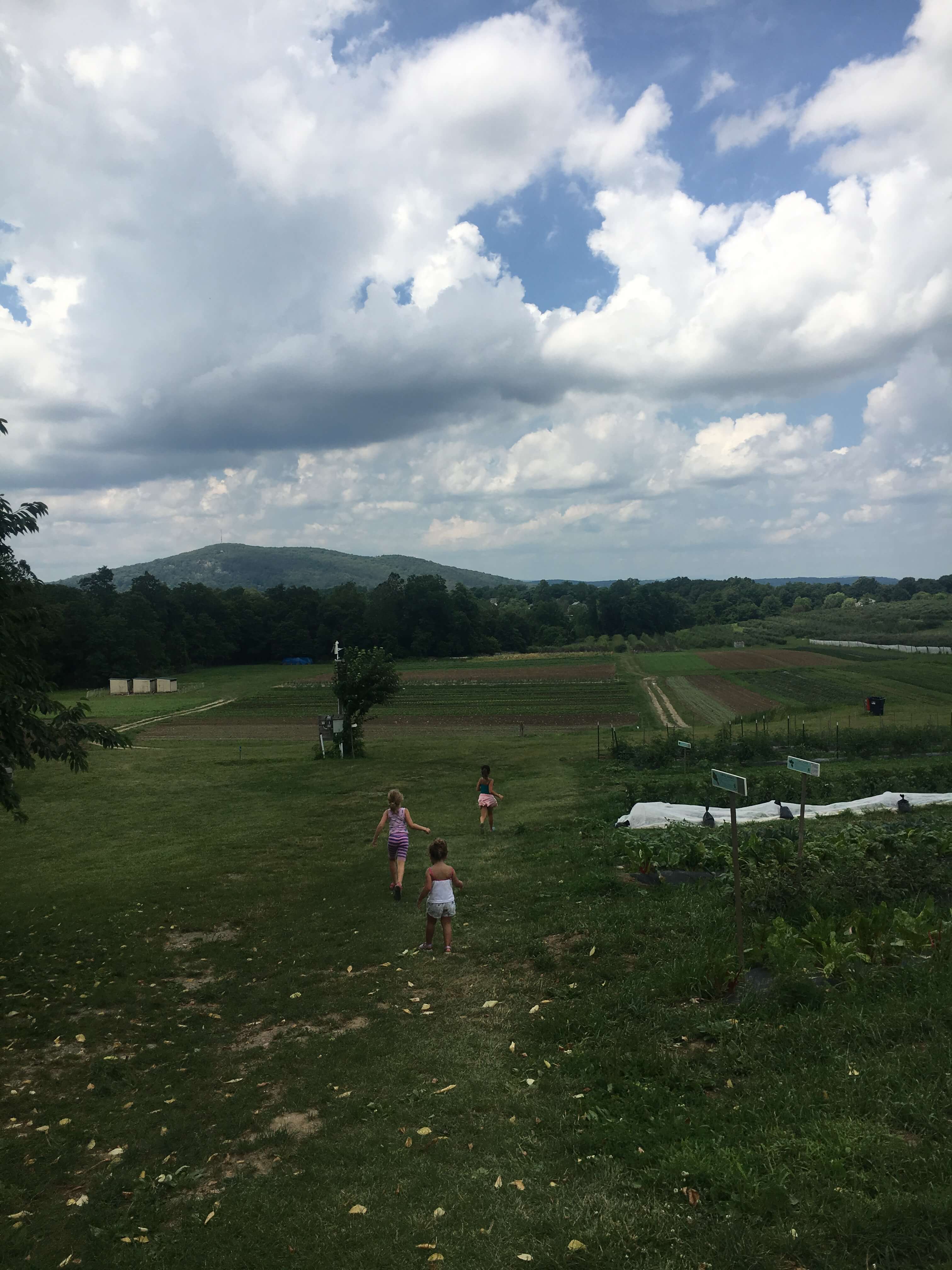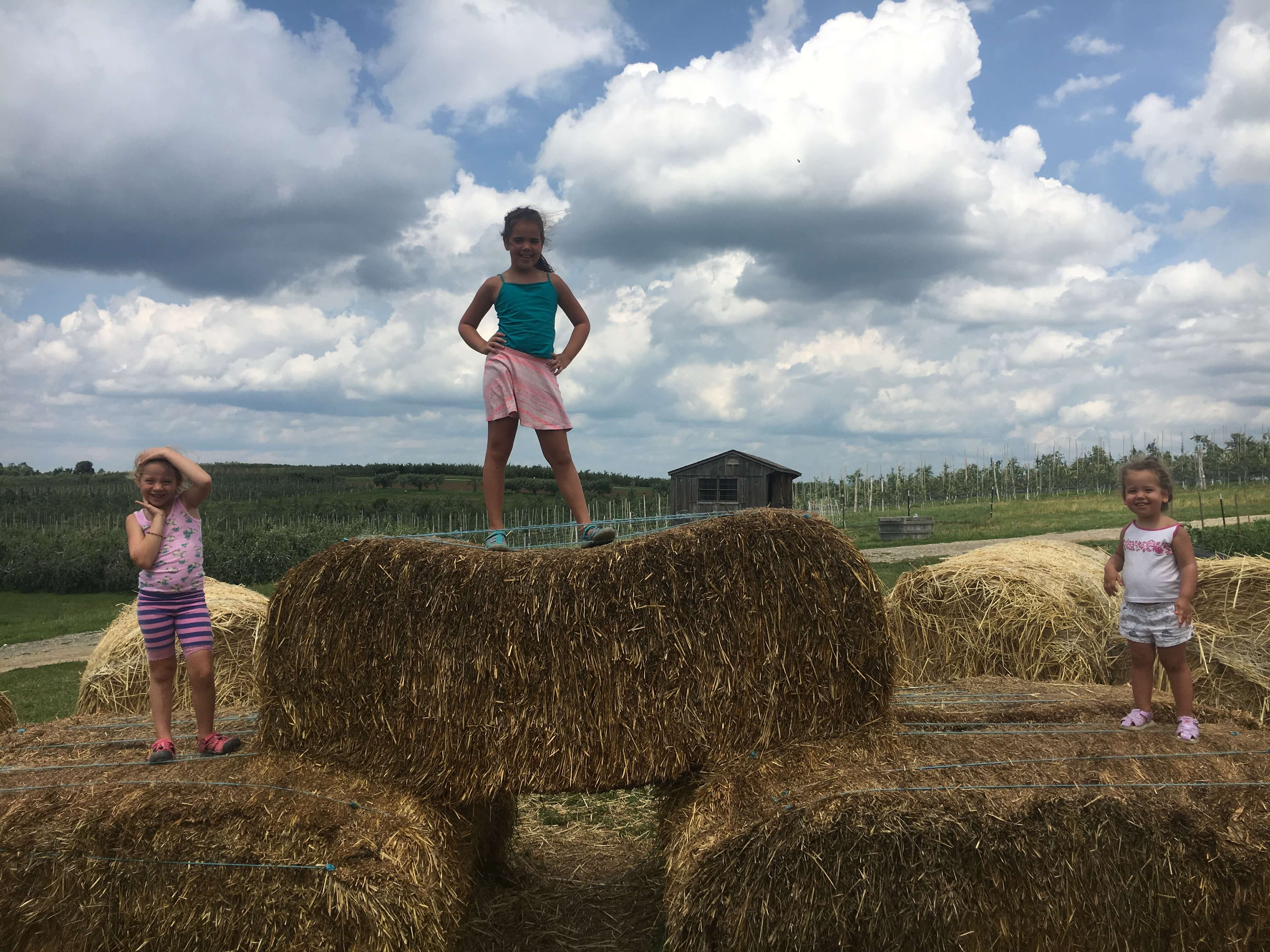 After a quick snack, we went to another scenic part of the farm where a collection of herbs were growing. There was also an area filled with stacks of hay where the girls climbed and jumped from hay stack to hay stack. There was also bean bag toss that was filled with kids and then the raspberry picking.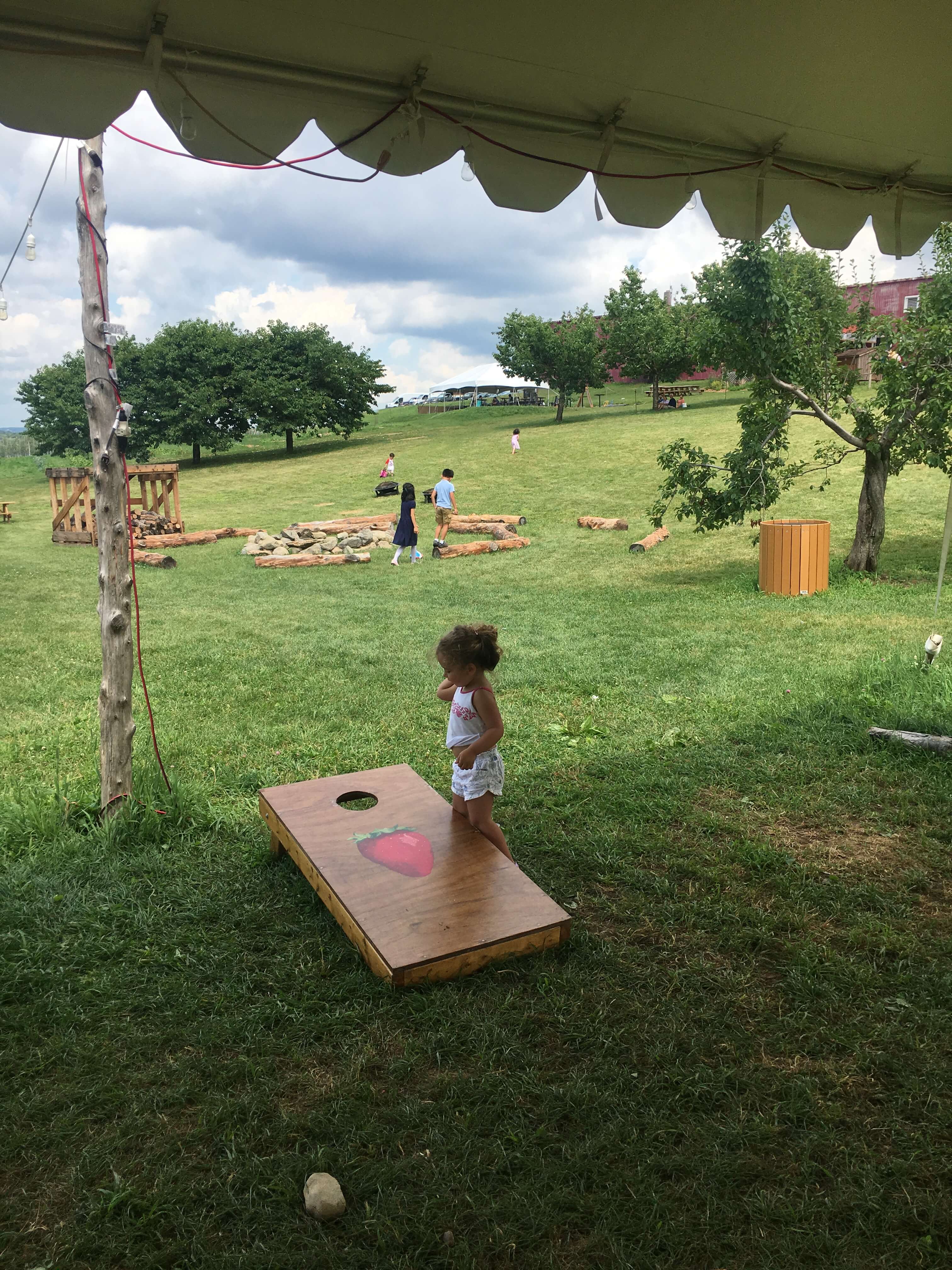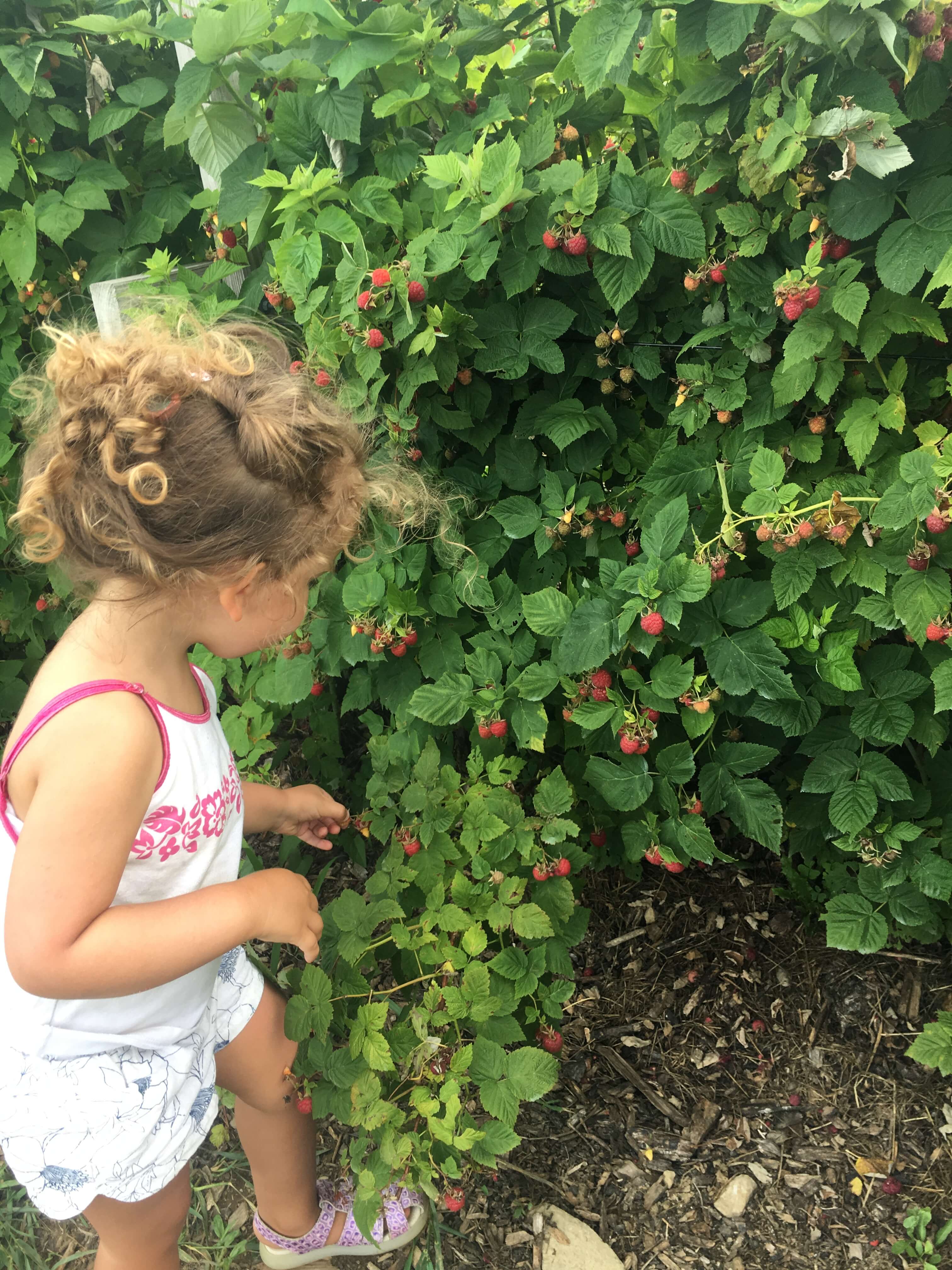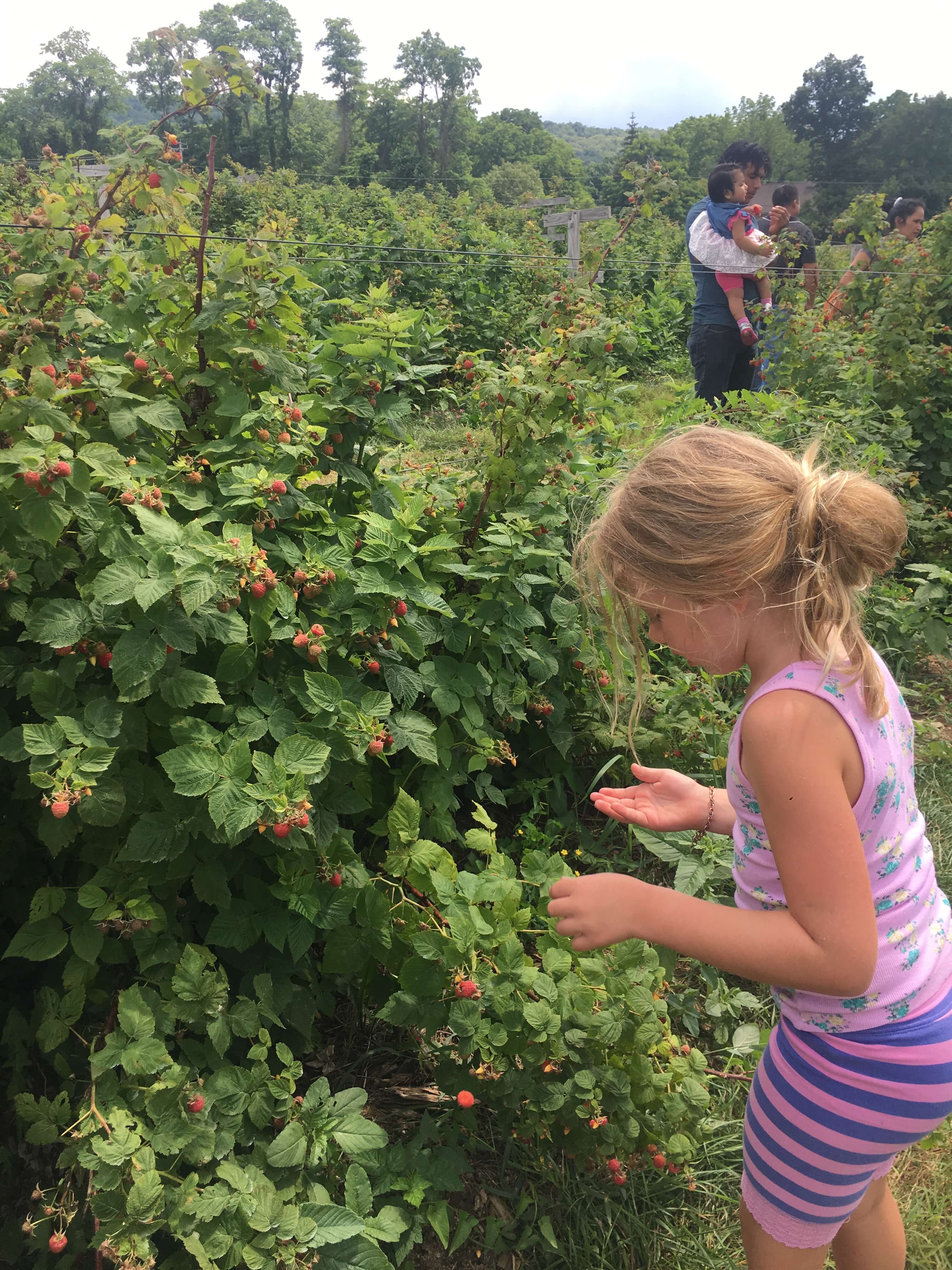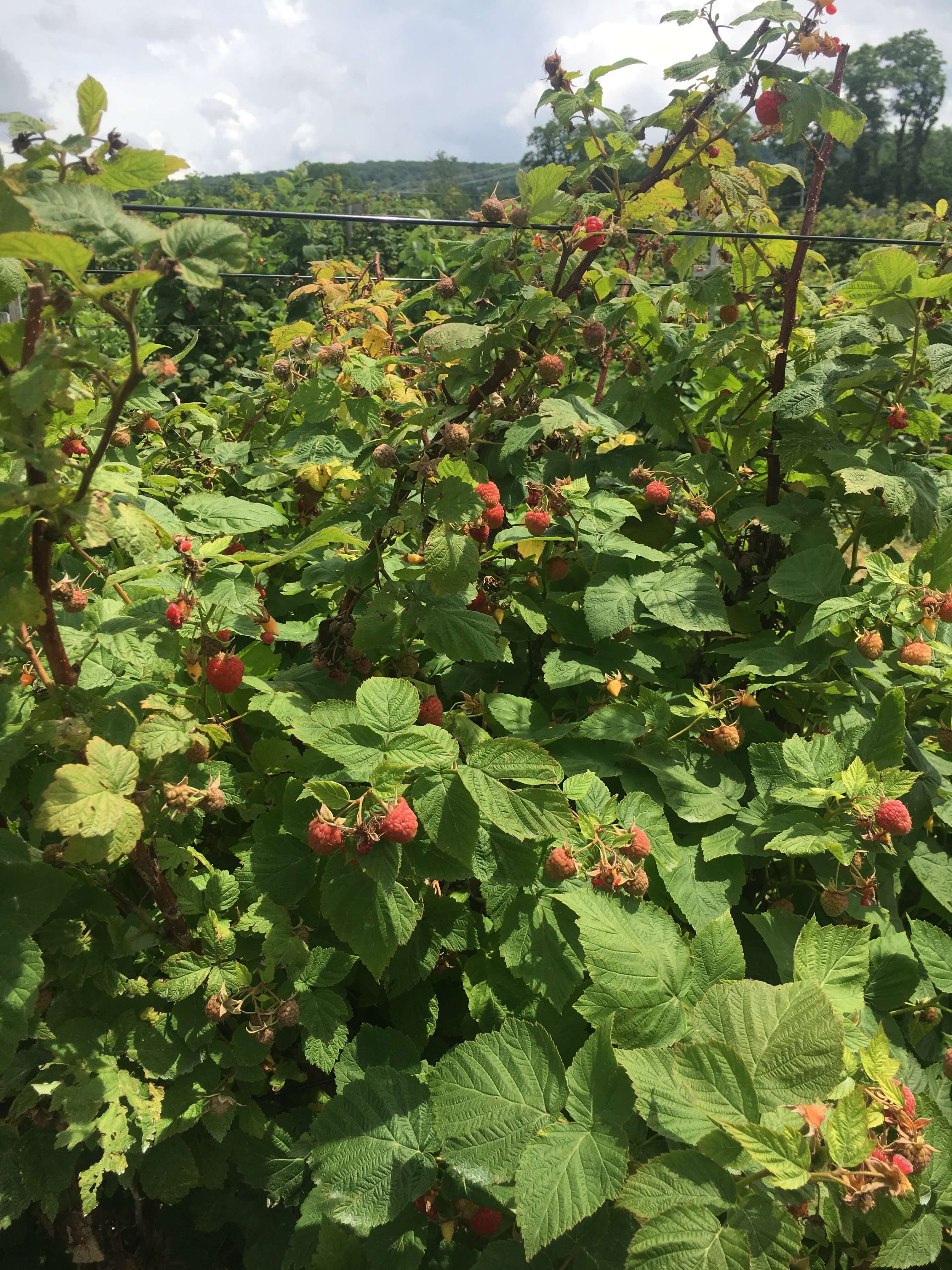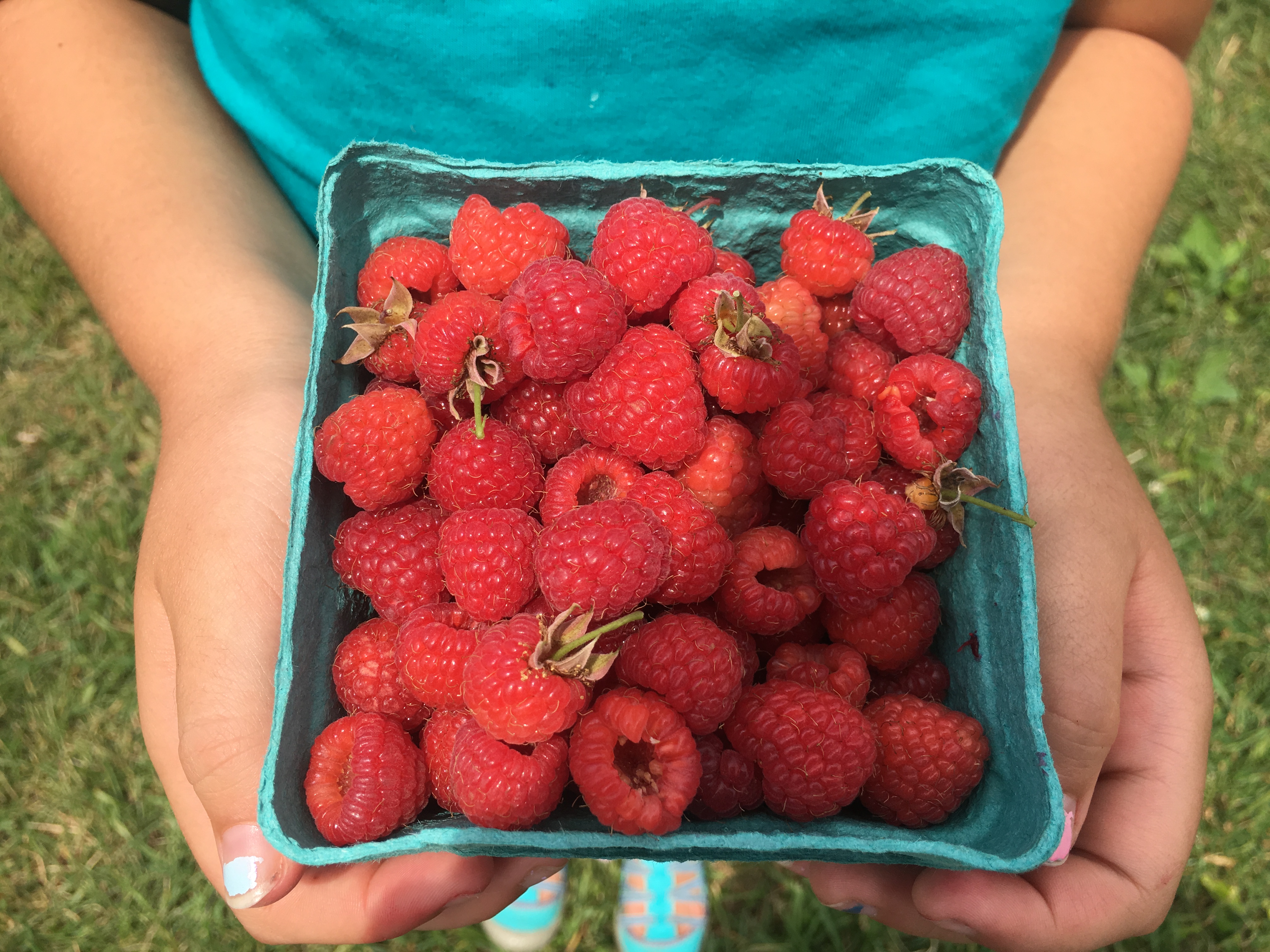 Perfect for all of the girls ages (and heights), they quickly went to work filling up their little green paper baskets until we had a nice batch to take home. My toddler was equally excited about tasting her bounty along the way, picking and gobbling up the fresh berries. Next up was more games with the bean bags, viewing the rabbits and then finally blueberry picking.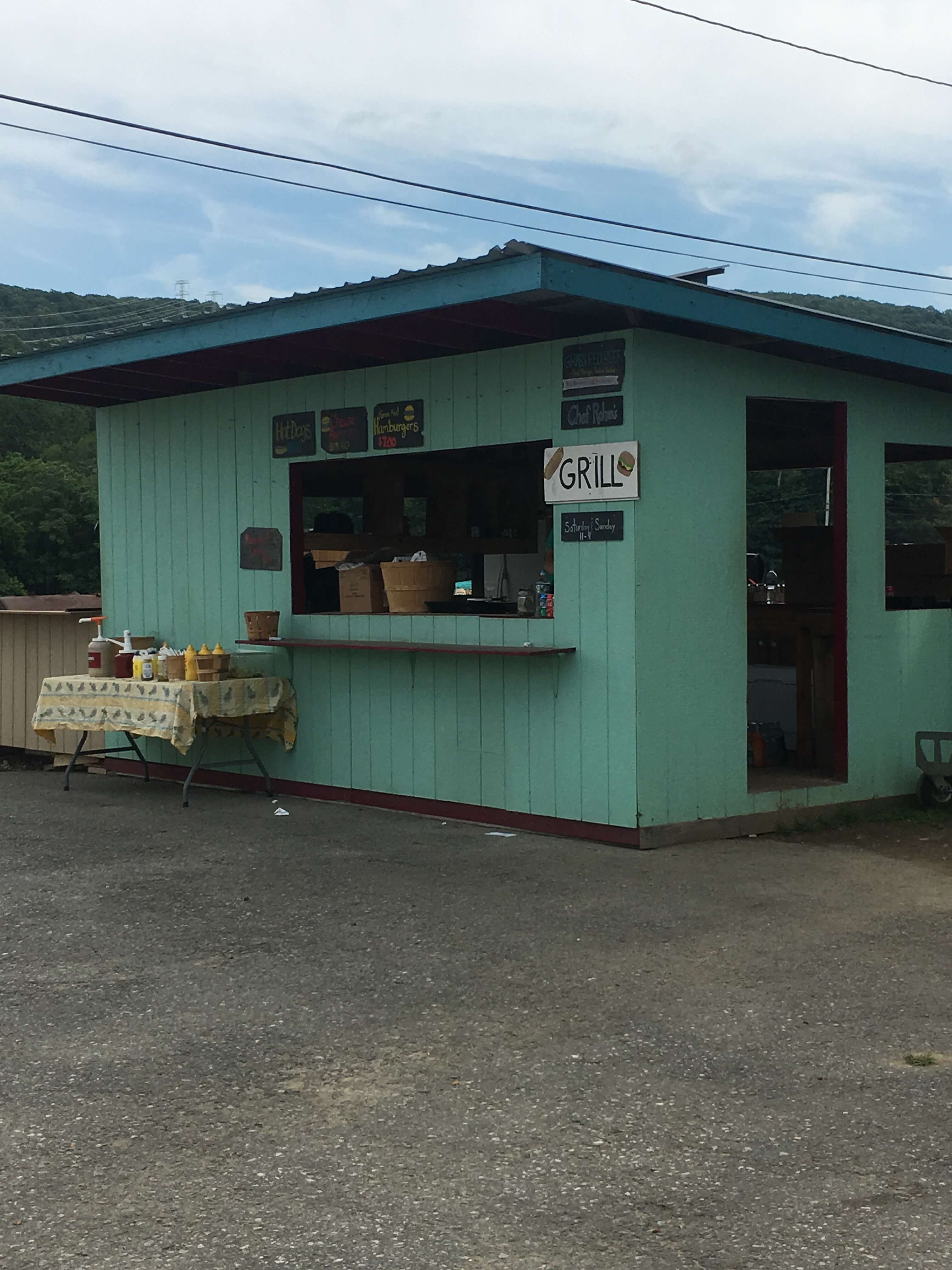 They also have a food stand where you get lunch (think burgers and hotdogs), a store on the farm where you can purchase eggs, veggies, fruits and of course, the requisite apple cider donuts, which we happily enjoyed. For adults, they also have an outdoor brewery where you can taste wines and beers made with apples from the farm. The entry ticket also includes a tasting of their hard ciders that you can enjoy or purchase in this area.
And don't forget the season is very short for berry picking. Check out this really helpful chart from Fishkill Farms that outlines what's available. They also have an updated list on their website, which I found so helpful when we were planning when to go! An incredible location with so many things to do and see for families, we can't wait to visit Fishkill Farms again very soon!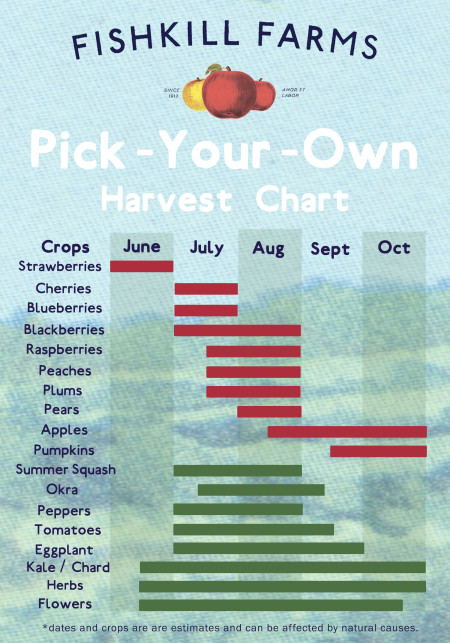 Fishkill Farms Location
Fishkill Farm Road
Hopewell JCT, NY