Happy (almost) weekend! Check out some of our picks for what to do in Westchester and NYC:
Saturday, March 17th

Bring your appetite for our tastiest annual tradition—the Pancake Brunch. Start your day off with stacks of hotcakes and maple syrup, hot coffee, sausages and more. Then visit Warren's Sugar House to watch a demonstration about how our their 'liquid gold' is produced.
Where: Teatown Lake Reserve, Seating times: 8:30am, 9:45am, 11am & 12:15pm. You can register here.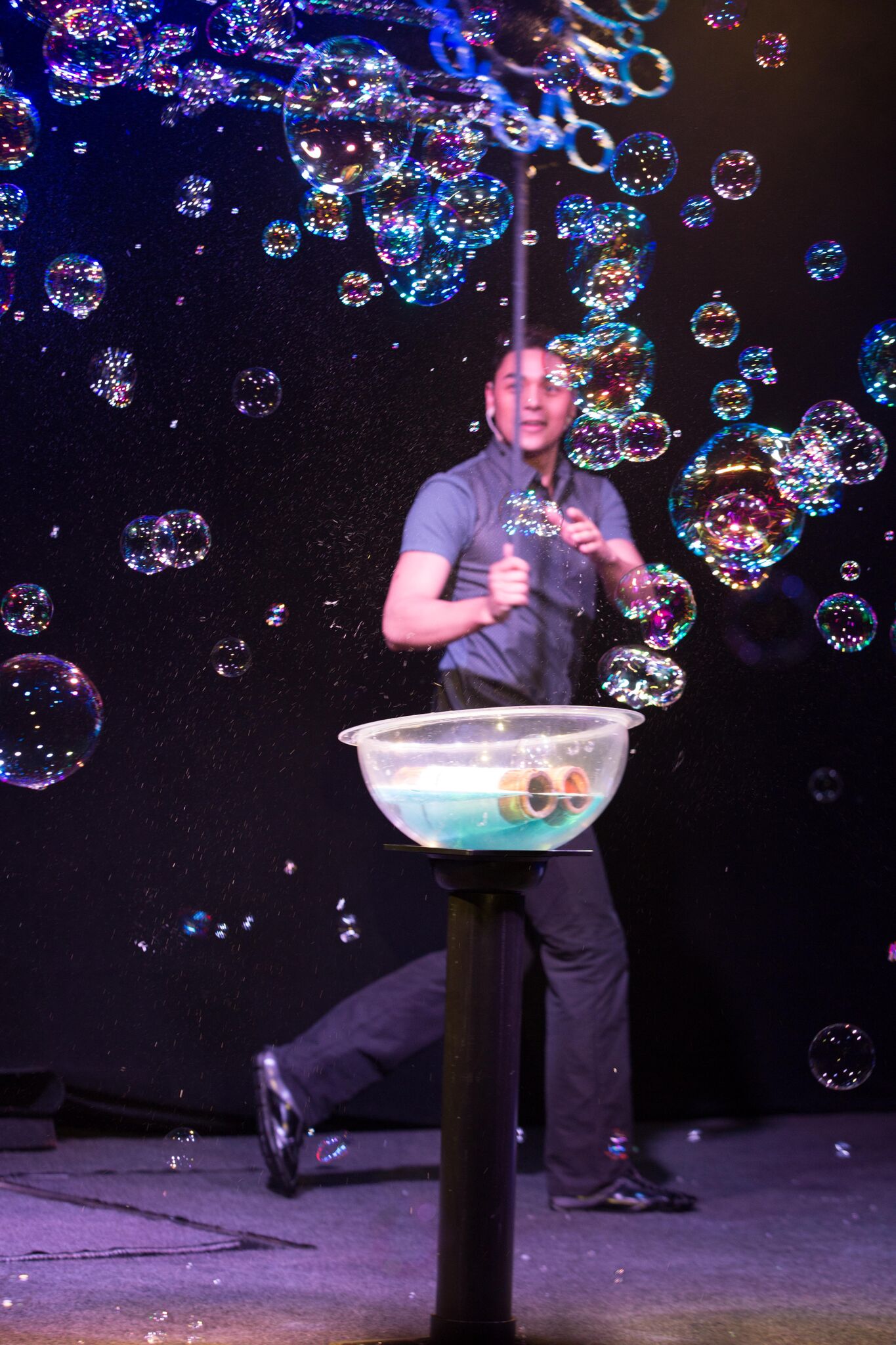 In 2007 Fan Yang brought his unique brand of bubble artistry to New York City and has since wowed bubble lovers of all ages. It was only intended to be a nine-performance limited engagement, but audiences were delighted with the unbubblievable experience and demand for tickets grew. 11 years later, GAZILLION BUBBLE SHOW continues to amaze with mind-blowing bubble magic, spectacular laser lighting effects, and momentary soapy masterpieces that make you smile, laugh, and feel like a kid again.
Where: New World Stages (340 West 50 Street). Playing Schedule: Friday at 7pm; Saturday at 11am/ 2pm/ 4:30pm; Sunday at 12noon/3pm. Check www.gazillionbubbleshow.com for updated schedule.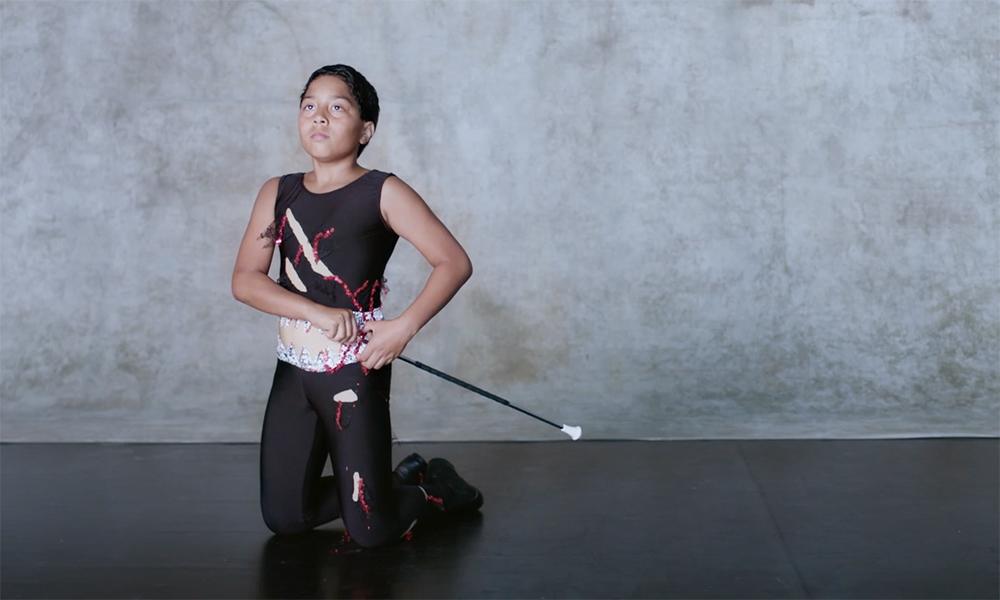 2018 New York International Children's Film Festival
We are so excited to announce the line-up for the 2018 New York International Children's Film Festival! Celebrating its 21st anniversary, the 2018 Festival presents four weekends of groundbreaking and thought-provoking new films carefully curated for a new generation of filmgoers ages 3 to 18. This includes animated, live action, and documentary features from over a dozen countries. Check out the complete line up here.
Where: Various locations.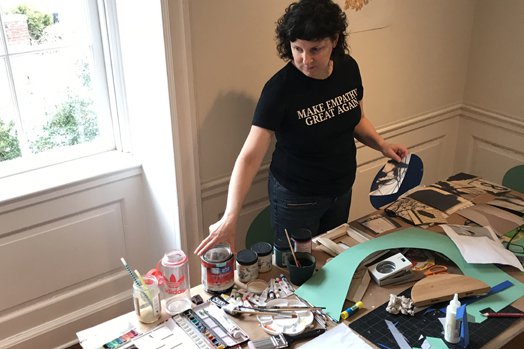 Family Art Project: Suminagashi and Orizomegami Papers
Learn the Japanese art of paper marbling and dying in this easy workshop presented by Winter Workspace artist Austin Thomas. Lightly touch the surface of water with a brush for a floating-ink effect, or fold ink-absorbent paper to create fantastic geometric designs. You will marvel at these two ancient techniques. Free, and admission to the grounds is free until noon.
Where: Wave Hill House, 10am‒1pm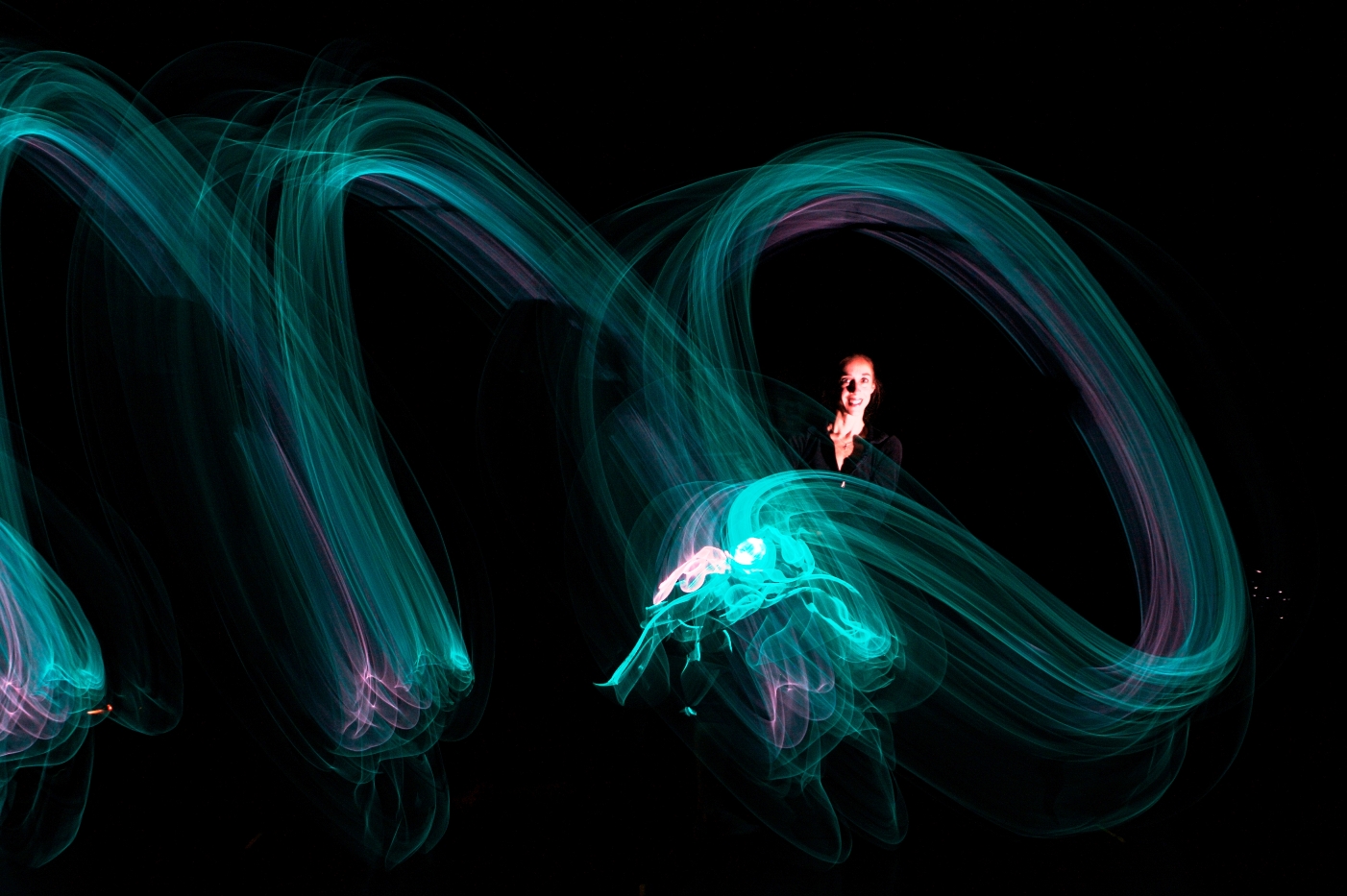 Electroluminescent creatures light up the darkness in this glow-in-the-dark original tale of a loveable dinosaur and his scientist creator in Dino-Light. Held at the Symphony Space as a part of their Just Kidding series, the show is praised for its cutting edge blend of puppetry, technology, and dance, and has dazzled audiences all over the world. This "eye-popping display of storytelling," told entirely in the dark, is "a force to be reckoned with," according to Broadway World. Please note: this performance contains some dinosaurs with large glowing teeth, and is presented in the dark; it may not be suitable for children under age 5.
Additionally, all Dino-Light ticket holders can arrive 30 minutes before the show for some crafty fun! This includes the chance to draw, color and display post your favorite dinosaurs on our prehistoric landscape wall… and bring home your creation.
You can also stay after the show to learn about how Lightwire Theater creates the characters from "Dino-Light" — cast members will answer your questions and talk about how they create their electro-luminescent productions, starting after each show! All activities are FREE with your performance ticket.
Where: Symphony Space, 2537 Broadway at 95th Street, New York, NY. 11am and 2pm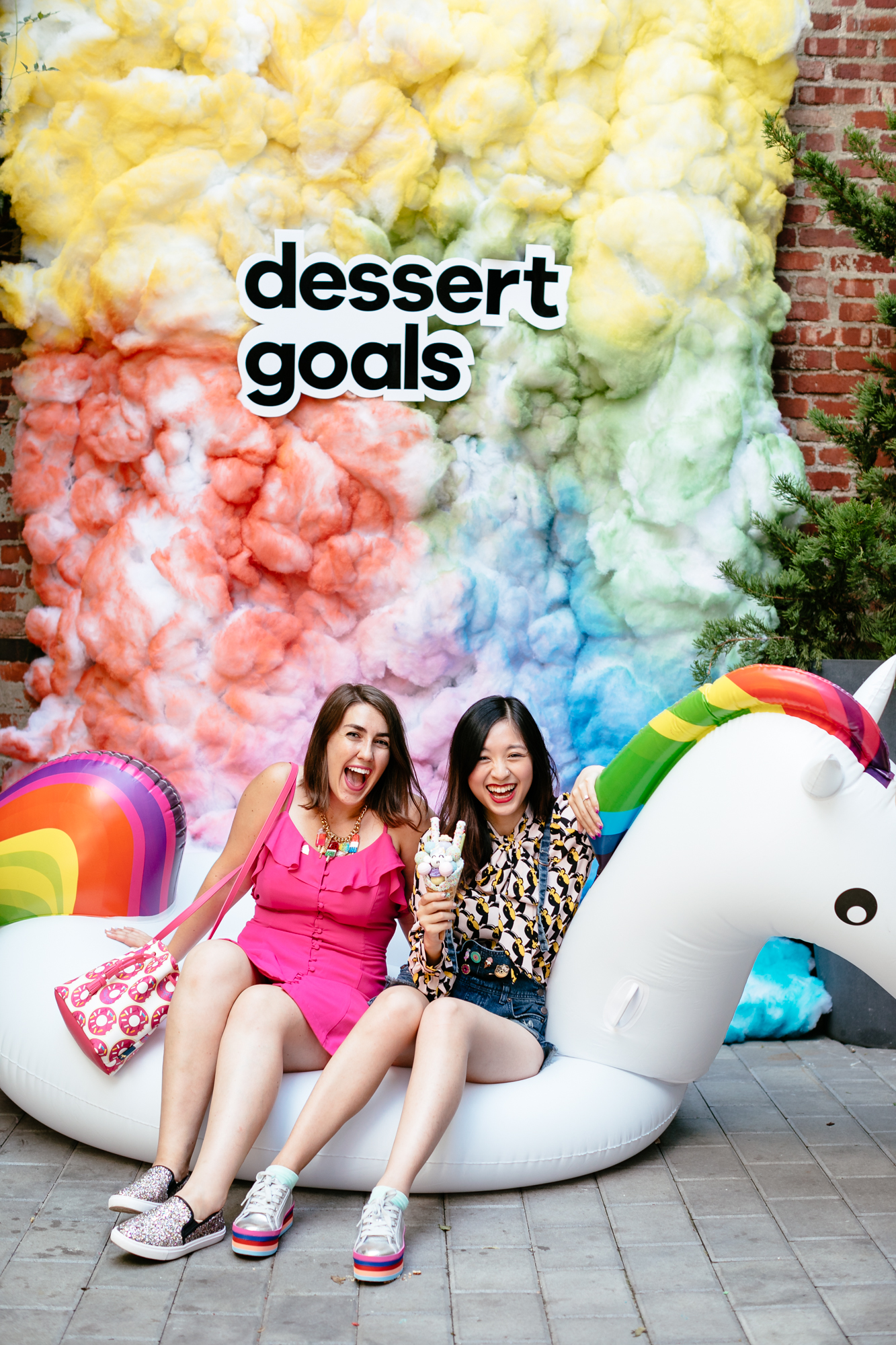 Dessert Goals, the sugar-filled and highly Instagrammable dessert fest, is back and we couldn't be more psyched! Started in NYC by two friends (Liang Shi and Miraya Berke) who love dessert and decided there needed to be a (very cute) festival around it. Check out more about their 4th annual NYC fest, including their complete vendor list here. 
Where: Sound River Studios, 4-40 44th Dr, Long Island City, NY 11101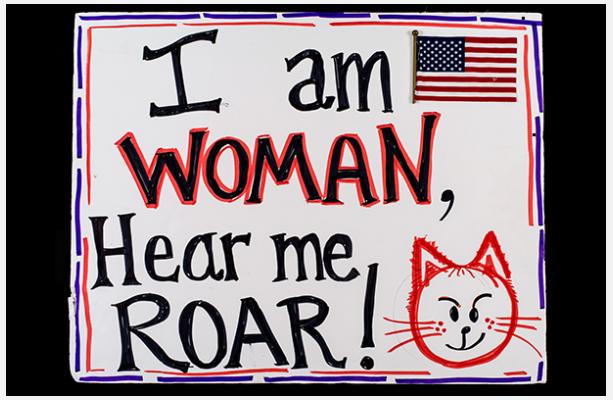 Collecting the Women's Marches
On January 21, 2017, hundreds of thousands rallied at the Women's March on Washington for diverse issues including women's rights, racial equality, and the environment. Counting more than 500 sister marches across the United States, it was the largest single-day protest in the nation's history. As part of its History Responds program, the New-York Historical Society collected a range of artifacts, including signs, sashes, pussyhats, and colorful props, to document the moment. One year later, Collecting the Women's Marches highlights some of the political and visual themes that emerged, as well as the efforts of individuals and groups that worked behind the scenes. An adjunct display of protest clothing by Olek (Agata Oleksiak), an artist who works in crochet, and Brick x Brick, a public art performance group, is also on view.
Where: New York Historical Society, 170 Central Park W, New York, NY
Sunday, March 18th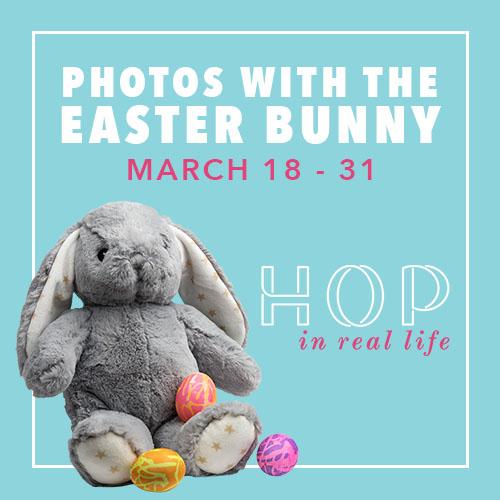 Photos with the Easter Bunny
Getting a hop on those Easter celebrations by taking a picture with the Easter Bunny at the Galleria at White Plains.
Families with special needs are encouraged to visit the bunny between the early hours, Monday – Thursday, when the lines are shorter and there is less surrounding noise. Staff members will generally have more time to be able to work with families in order to get the perfect holiday memory. Pets are welcome every day after 6PM, please be sure all pets are leashed controlled.
Where: Galleria at White Plains, Monday – Saturday 11AM-8PM and Sunday 11AM-7PM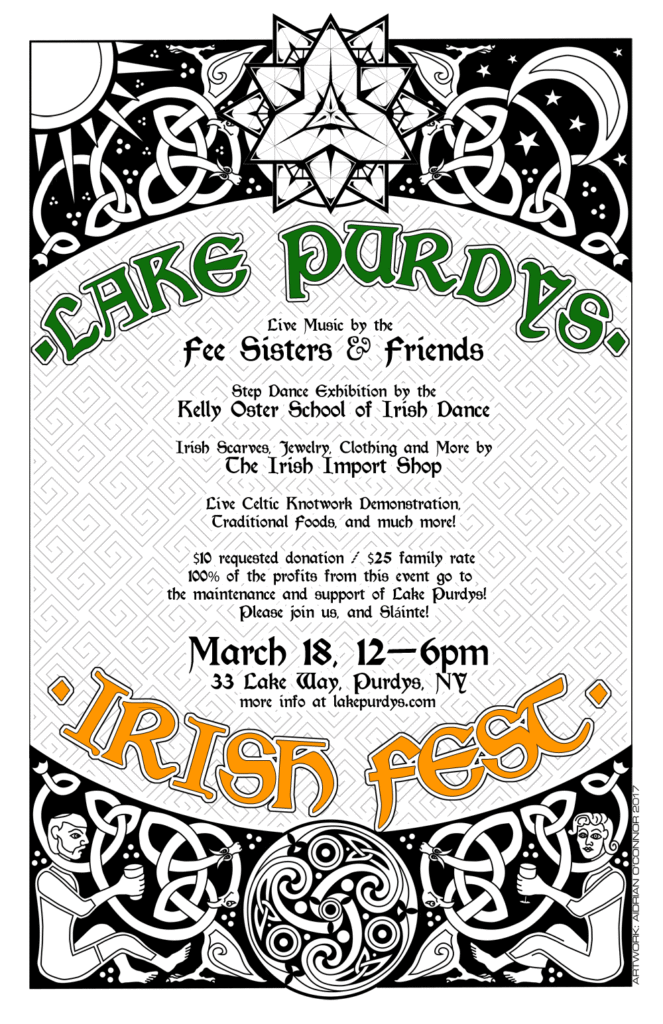 Irish Fest 2018
Continue to celebrate St. Patrick's Day at Irish Fest! Featuring an afternoon of live music, a dance exhibition, a celtic knotwork demo and tons more!
Where: 33 Lake Way, Purdy's New York, 12pm-6pm. $10 requested donation / $25 family rate.
Have an event that you would love to have featured? Email us at [email protected]!