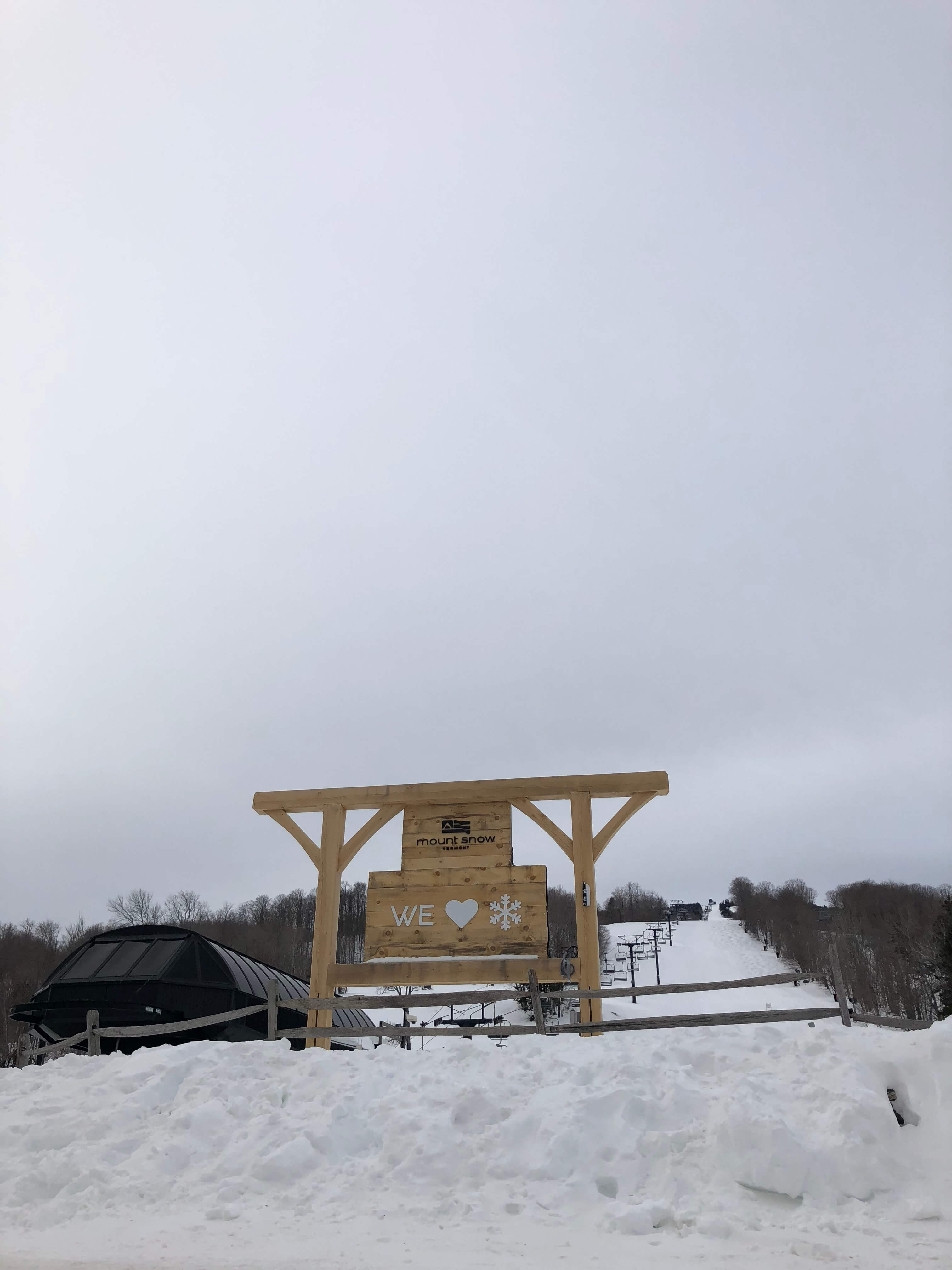 I had the best time getting out of my comfort zone during a recent trip to Mount Snow a few weeks ago. And while I loved learning how to ski, I also loved checking out the Mount Snow Grand Summit Resort Hotel where I discovered some activities to enjoy after skiing or snowboarding, or some things that you can do if you're just not into the sport. Read on for more non-skiing activities at the Mount Snow Grand Summit Resort Hotel:
Non-Skiing Activities at Mount Snow
1. Naturespa: The beauty of Mount Snow is how close the mountain is to the Mount Snow Grand Summit Resort Hotel. Right on the mountain, you can be skiing and back in your room within minutes. For some serious post-skiing chill time, check out their on-site spa. At Naturespa, you can enjoy a variety of massages, focused on treating specific parts of your body. Using homemade oils, they offer treatments to provide relaxation, renewal, and rejuvenation as well as to refresh the body. I received a mini massage during my visit, which focused on massaging my legs and shoulders. This was incredible after a day of skiing as those areas, in particular, were so sore. All signature and specific to your needs, some other services you might want to check out include: the mount snow athletic massage designed to improve structural imbalances; the mountain herbal wrap designed to detoxify with a cocoon of holistic herbs, and the rebalancing facial, which includes formulas designed to clear, exfoliate, and soothe the skin, to name a few.
2. Fitness room: Connected to the Naturespa is their on-site fitness room where you'll find everything you need to get a workout in during your stay. Open for 12 hours, this includes access to treadmills, elliptical machines, stationary bikes, weights, yoga mats, and a sauna. They also offer personal training services and have tons of class, like yoga, aqua fit, and more.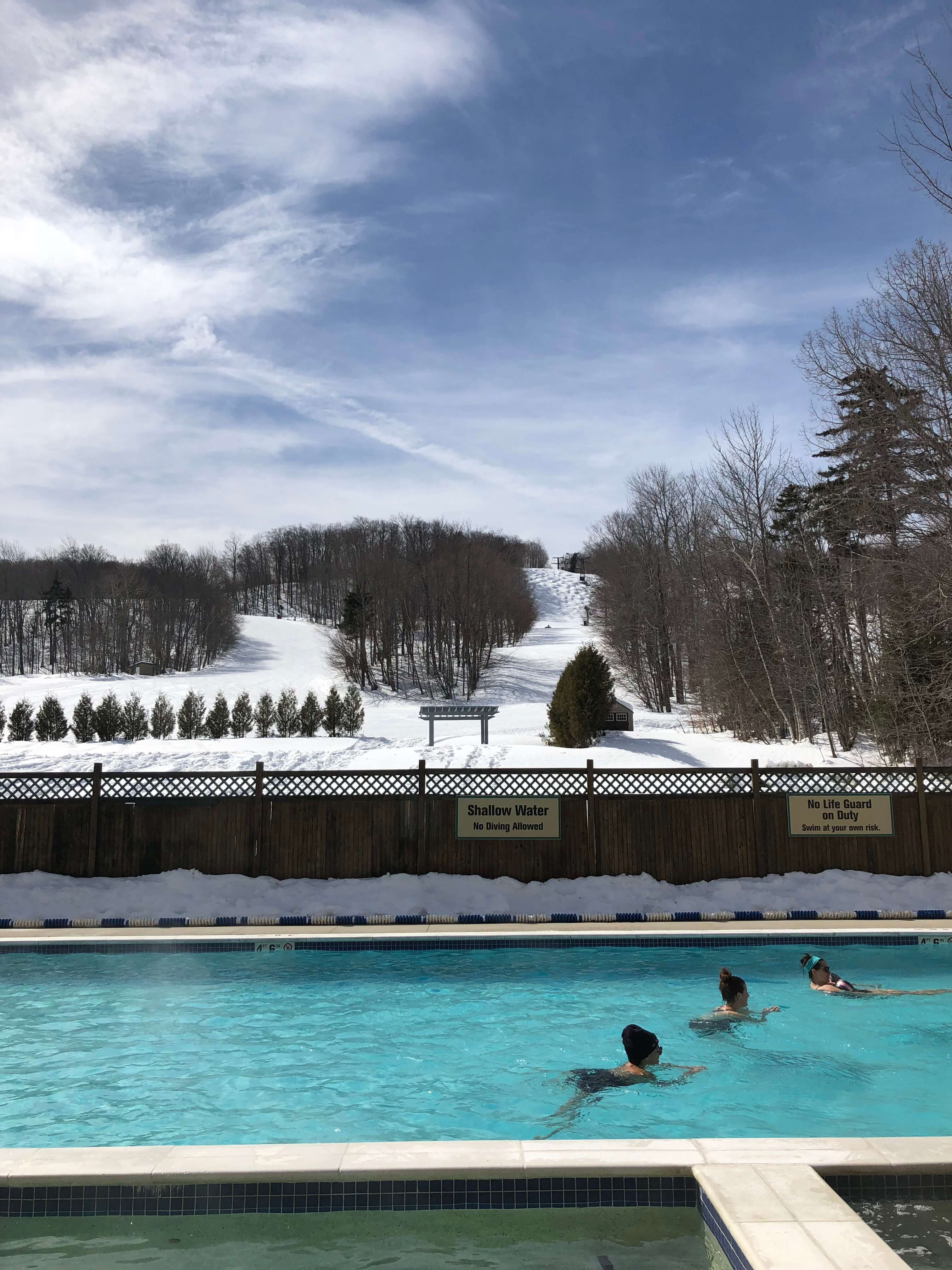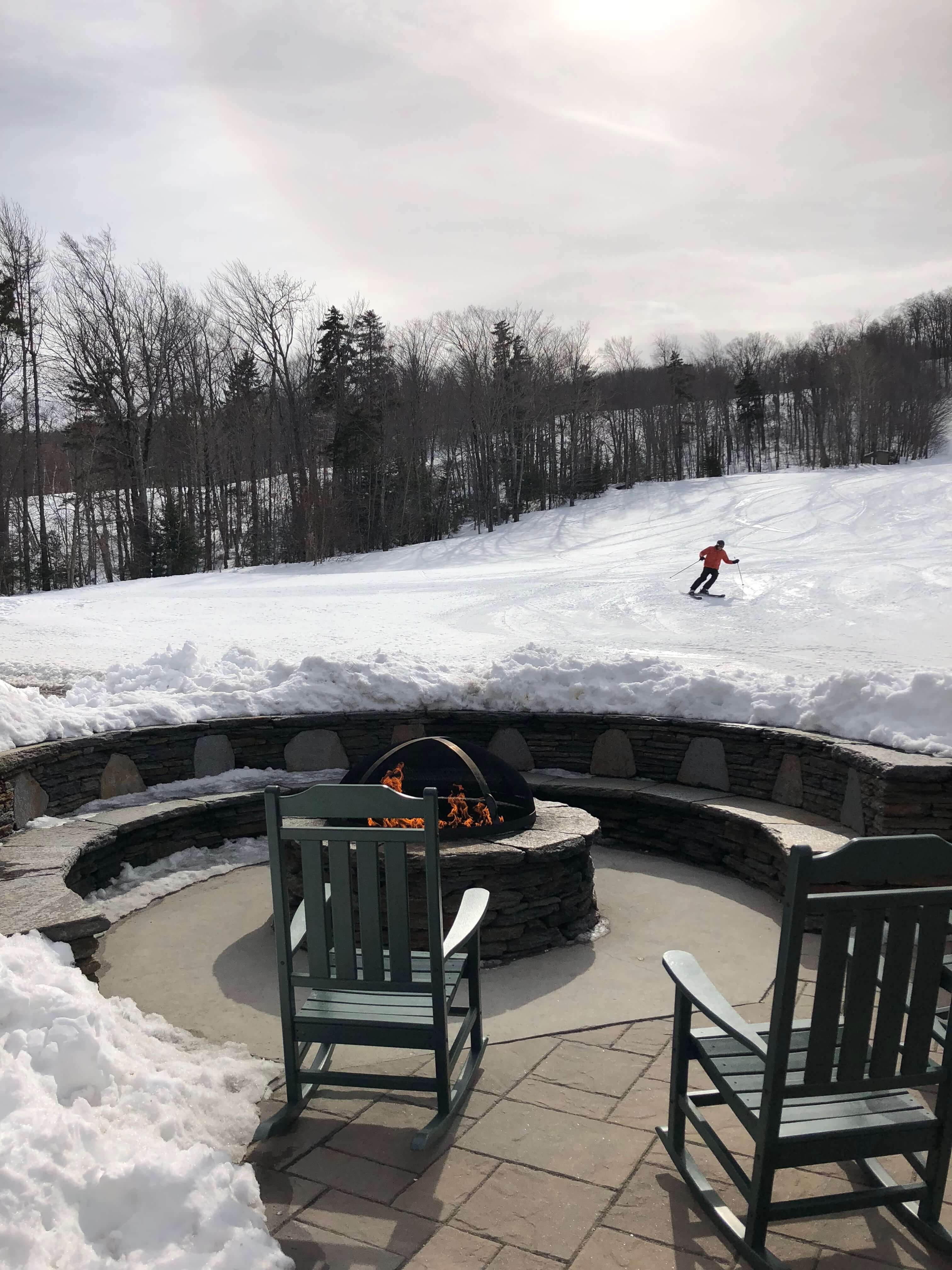 3. Hot tub/heated pool: One of my favorite parts of the trip was enjoying a relaxing soak in the hot tub at Mount Snow. It felt so luxurious to dip in the water and relax with a book with the mountain and trails in the background. A must check out experience whether you're skiing or not at Mount Snow.
4. Summer fun: In the summer, you can also enjoy the mountain during their down season by enjoying tons of cool activities, like mountain biking, horseback riding, boating, and golf, to name a few.
5. Summer camp: Enjoy the best of summer at Mount Snow by checking out one of their camp options. They have a camp for the kiddos and a family camp, where you can your crew can enjoy tons of curated activities, meals, access to bikes, and more.
6. Tubing:  Enjoy the thrill of the mountain without skiing by tubing down their Magic Carpet. Located at the base of Mount Snow, you'll love sliding down the hill that's also an awesome après-ski activity.
7. Food: Eating and drinking is a huge part of Vermont ski culture. After a day exploring the area or skiing, relax and enjoy an amazing meal at one of their many restaurants, like The BullWheel or Waffle Cabin at the base lodge. You'll find everything from quick grab and go options to full service restaurants, featuring farm-to-table fare, burgers, pizza and more. Beer lovers will also dig the Station Tap Room where they'll find 24 beers on tap.
8. Guided tours: Another way to explore the mountain is by enjoying a guided trek with their naturalist. Packages include snowshoe tours and a massage, hikes, lunch and a massage, or a full spa day complete with a hike, lunch, scenic chairlift ride, and 50-minute massage.
9. Snowmobile: Another way to enjoy the thrill of the mountain is by taking a snowmobile tour. This includes mountain or backcountry tours, which cover a wide terrain over one or two hours.
10. Local attractions: There are so many cool things to do around Mount Snow. You can break up your skiing adventure by checking out some local attractions, such as a trip to Adams Farm, a visit to the Dover Historical Museum, fishing at the Deerfield River,  jet skiing at Lake Whitingham, and tons more.
11. Cool events at Mount Snow:
May 26th
Peace Pipe Rail Jam: During this annual event, you can hike the park and ski or ride for free!
July 3rd
Fireworks for Freedom: Enjoy a huge fireworks display and BBQ.
July 28th
Blueberry Bash: An all-day festival featuring backyard games, live music, a BBQ, beer, and more!
Check out even more events at Mount Snow here.