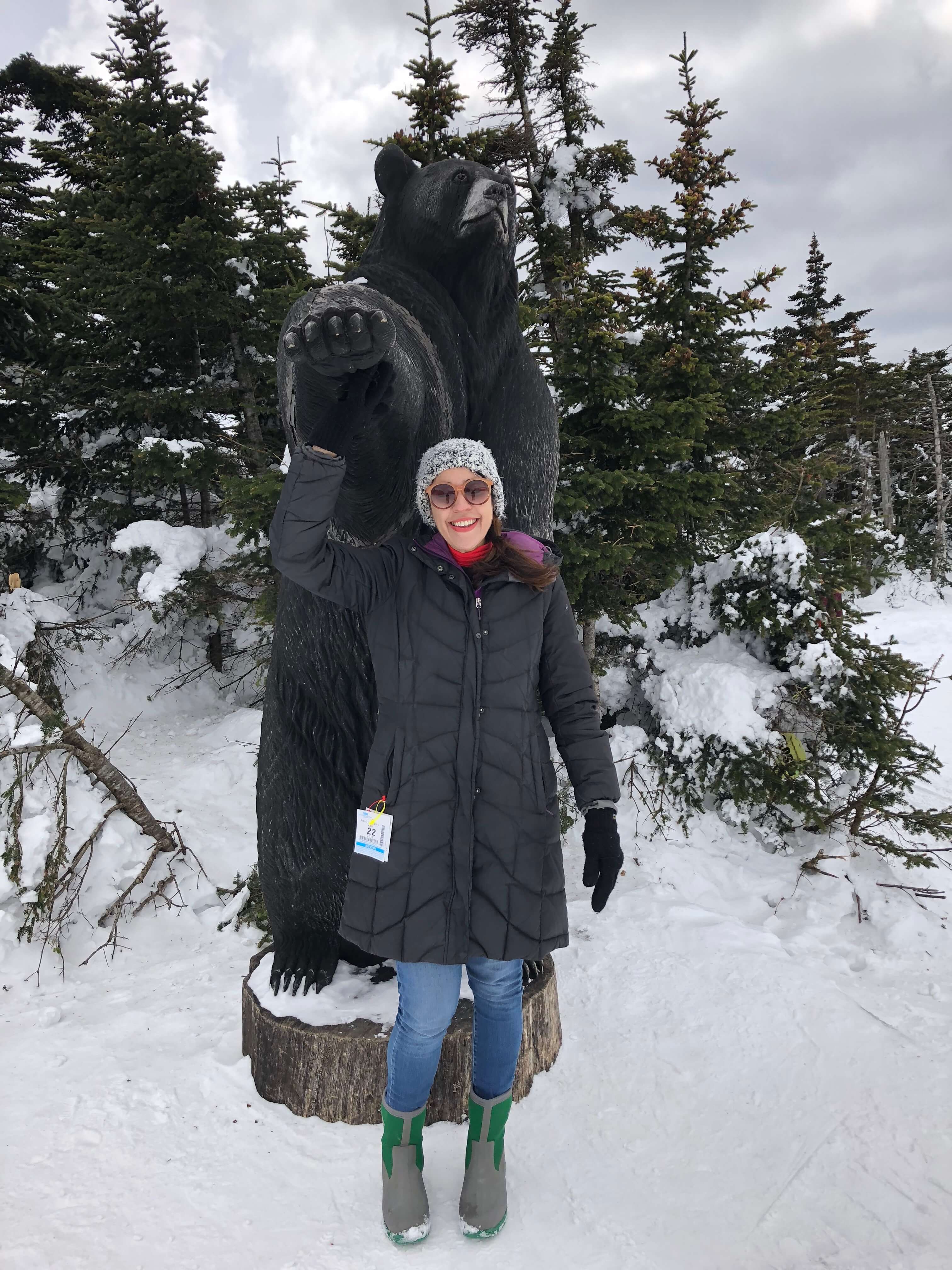 It's gets increasingly harder to try new things when you're an adult, especially if it involves getting out of your comfort zone. Before I learned how to drive (almost two years ago in May!), I had no desire to get behind the wheel. I survived my 30+ plus years without having to drive, so why start now? But moving to Westchester sort of changed that 'whole I don't need to drive thing.' After finally taking my permit test, I knew it was time to learn-whether I liked it or not. Thankfully, I had an awesome and very patient teacher who calmly guided me through the process, where within six months, I passed my drivers test and somehow mastered parallel parking along the way (well, at least enough to pass…).
A few weeks ago, I embarked on a different, but equally intense challenge during a skiing/beer tasting tour with Ski Vermont. The experience was incredible where I had the opportunity to learn more about Vermont's ski and beer community, see some of the state, stay in some of their ski resorts, and ski (I'll be covering the rest of the experiences through a series of posts). Prior to the trip, I was (internally) freaking out about the skiing part as skiing was never a part of my childhood that carried into adulthood as something I just didn't do. However, as with driving, I was open to learn despite how scared I was.
My attempt at skiing took place over the course of three days where I took lessons at Mount Snow, Stratton Mountain, and Killington Resort) and thanks to some awesome instructors, I learned some new skills and left feeling confident and less fearful. Read on to check out more about my journey as I went from a non-skier to someone who finally made it up a ski lift.
Learning to Ski as an Adult in Vermont


Mount Snow
The first day of skiing started at Mount Snow. Featuring 86 trails with a summit peak of 3,600 feet, the resort offers tons of amenities in addition to skiing and snowboarding like snowshoeing, tubing, snow mobiles and more. I started my experience with a ski lesson, which is located in The Discovery Center, where learners of all abilities and ages can learn and on a dedicated terrain. After suiting up my ski boots, helmet, and getting my poles, I meet my instructor right at 9am for a dedicated lesson.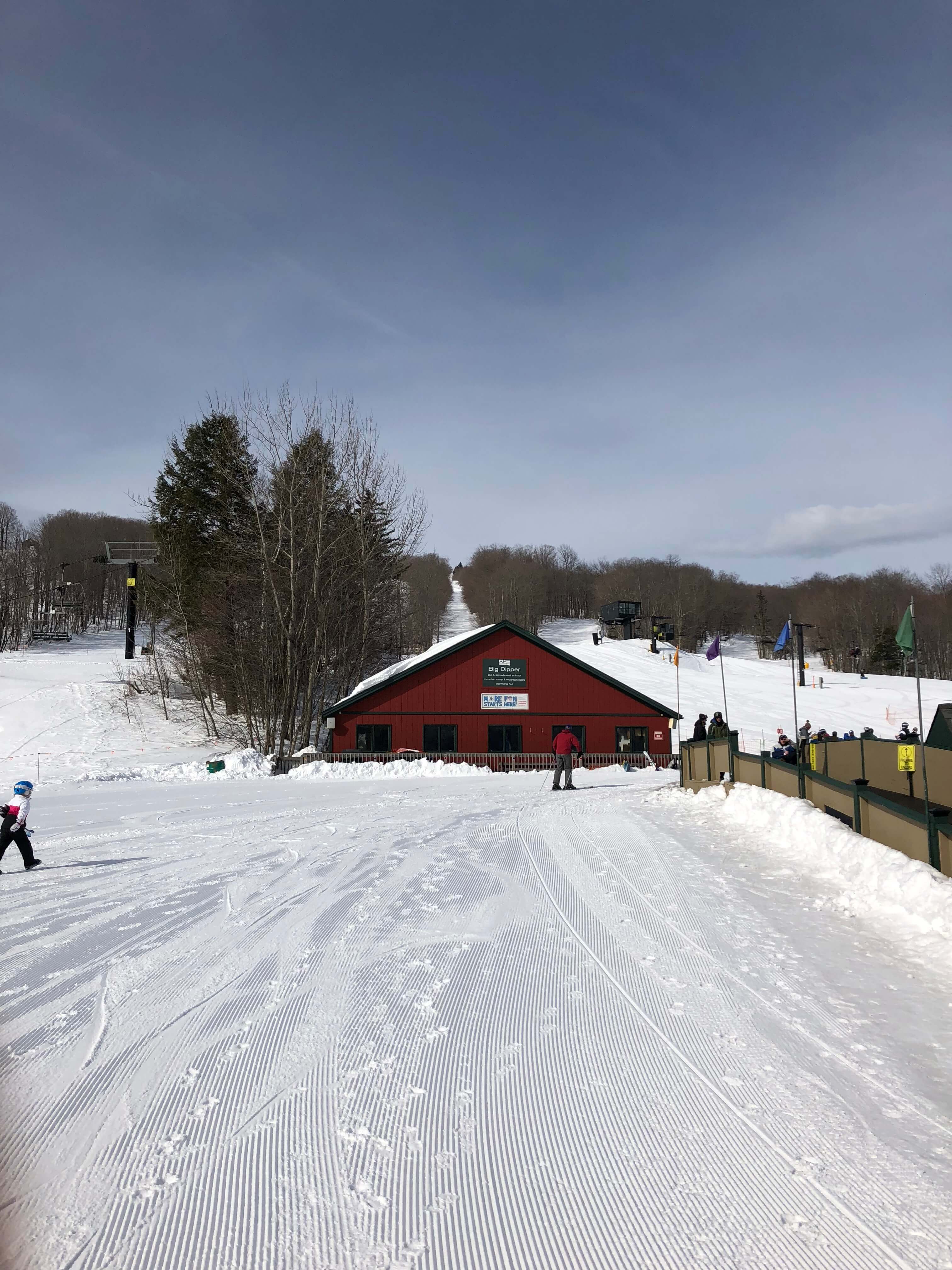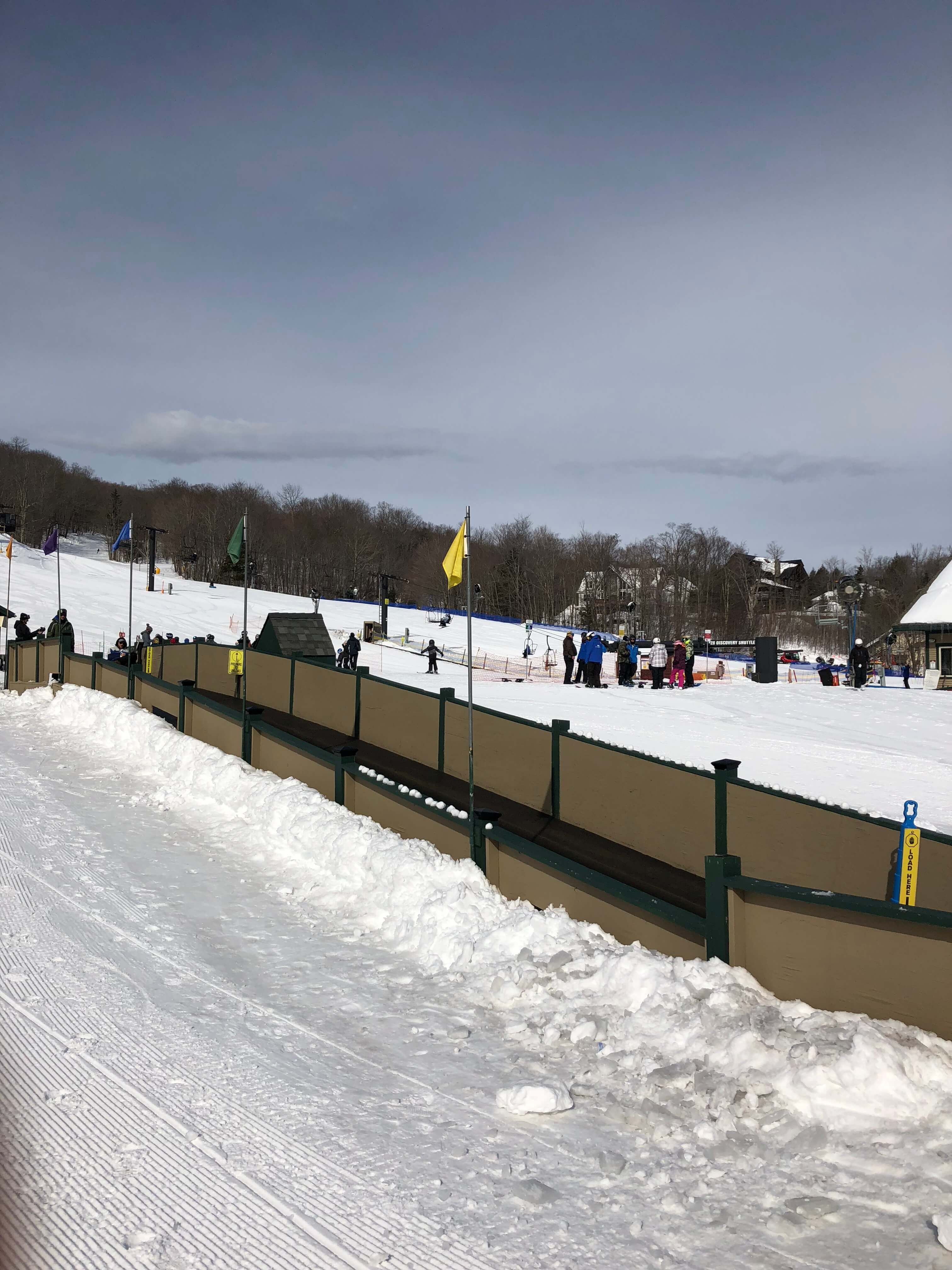 After learning how to walk in my ski's, we went to a small hill where he talked me through the motion of skiing, including how to stop, turn and glide. After his demo, I had to follow and do what he did, with much less grace, of course, which was both terrifying and exhilarating. We practiced this motion over and again where I went up the magic carpet with him and then down this mini slope. After going through this for around an hour, he said that I was ready to go on the chairlift (another first!) and go down their beginner slope. This is where I was really freaking out because, even though it was a smaller hill, it didn't look like it was and I was nervous that everything I did on the small hill would escape me.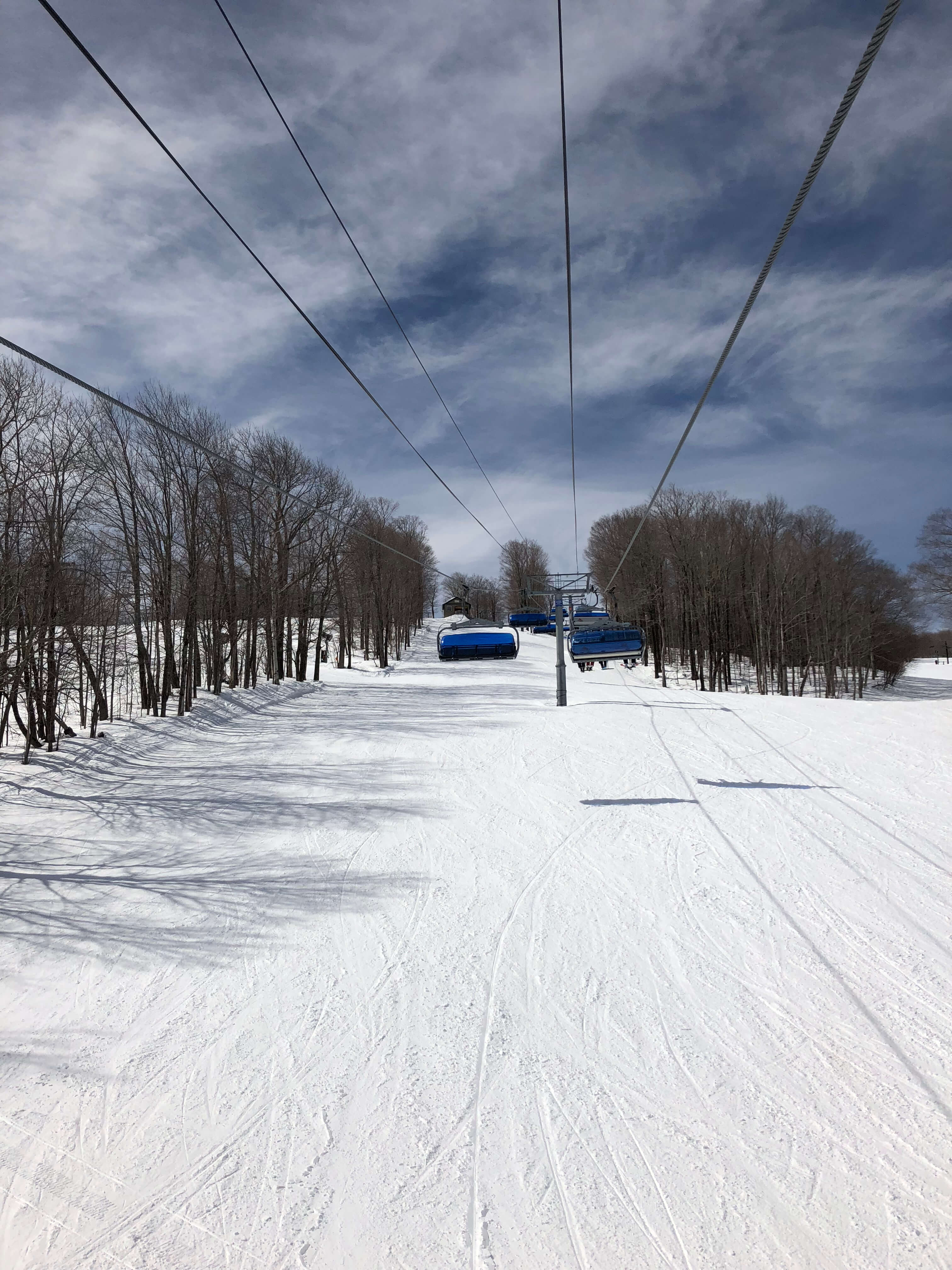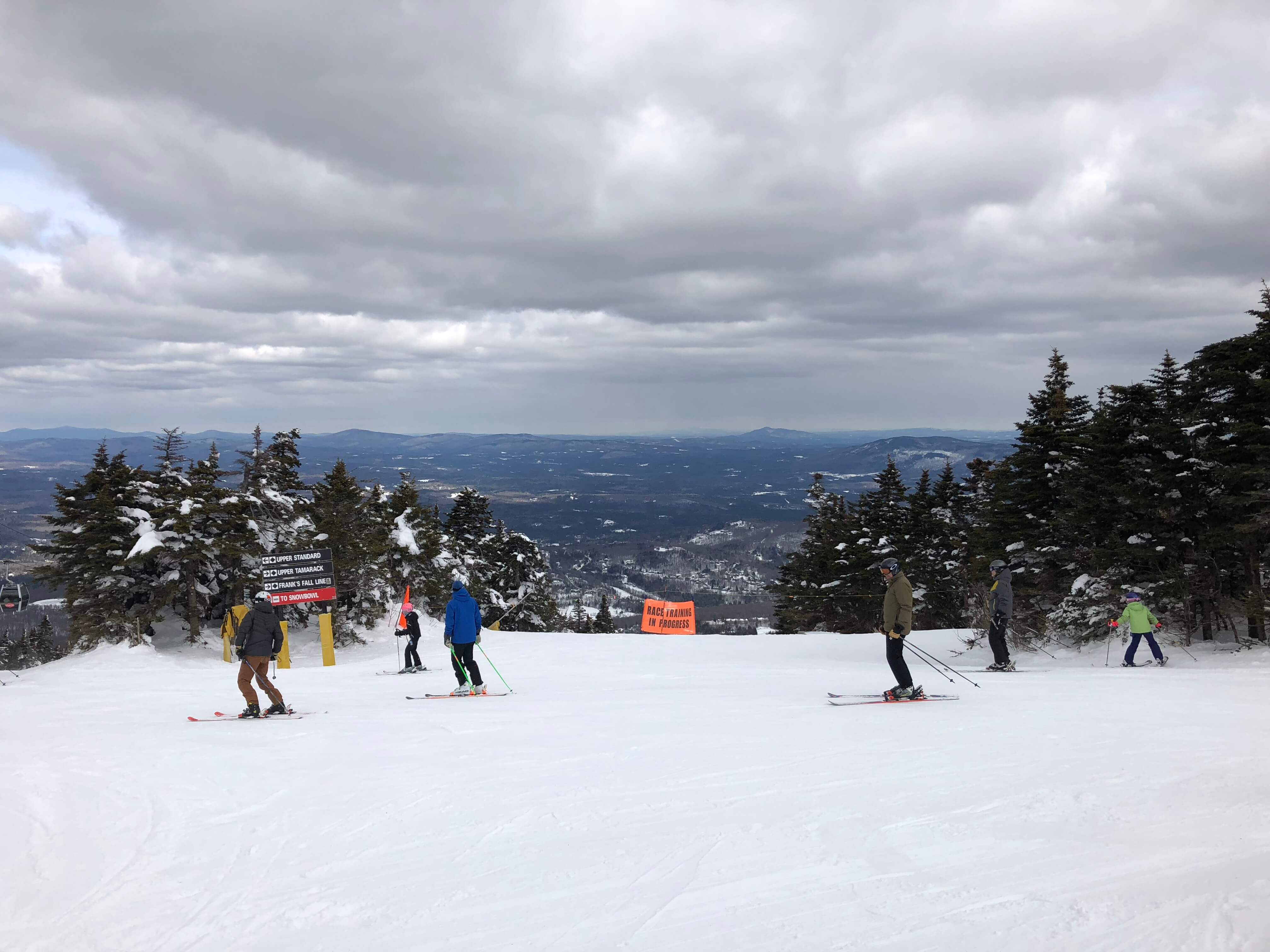 Once we got to the top of this hill, he talked me through what we were going to do again (slowly make turns and stop on repeat until we reached the bottom). We started out by having me hold onto his polls lengthwise where I glided with him, making the motions and trying to stop when he did. It was totally and completely messy as I fumbled through the series, eventually falling, and finally making it down again. I wanted to stop. It was scary and hard but there was no way he was letting me quit. So we went back on the chairlift and then back on the top of the mountain. Before we proceeded with our turn and stop exercise, he told me a story about how he learned how to ski; "My buddies went skiing and we went to the top of the mountain. I didn't know what I was doing so I fell down then entire mountain. But it was fun, so I went back up again and taught myself." This story was comforting as it allowed me to see that he was late learner and he didn't fear defy him. After more pep talk and guidance, I slowly made my way down the mountain: turning and stopping, turing and stopping-freaking out the entire way. But when I made it down the hill, I couldn't believe that I did it. With only around three hours, I felt way more confident than I did when I first started and it's only because I had someone there to guide me. Whether you're rusty, need to brush up, or totally new, I definitely recommend taking a private or group lesson at the Mount Snow Ski and Snowboard School whose professional instructors have been trained to get you comfortable and on the snow faster.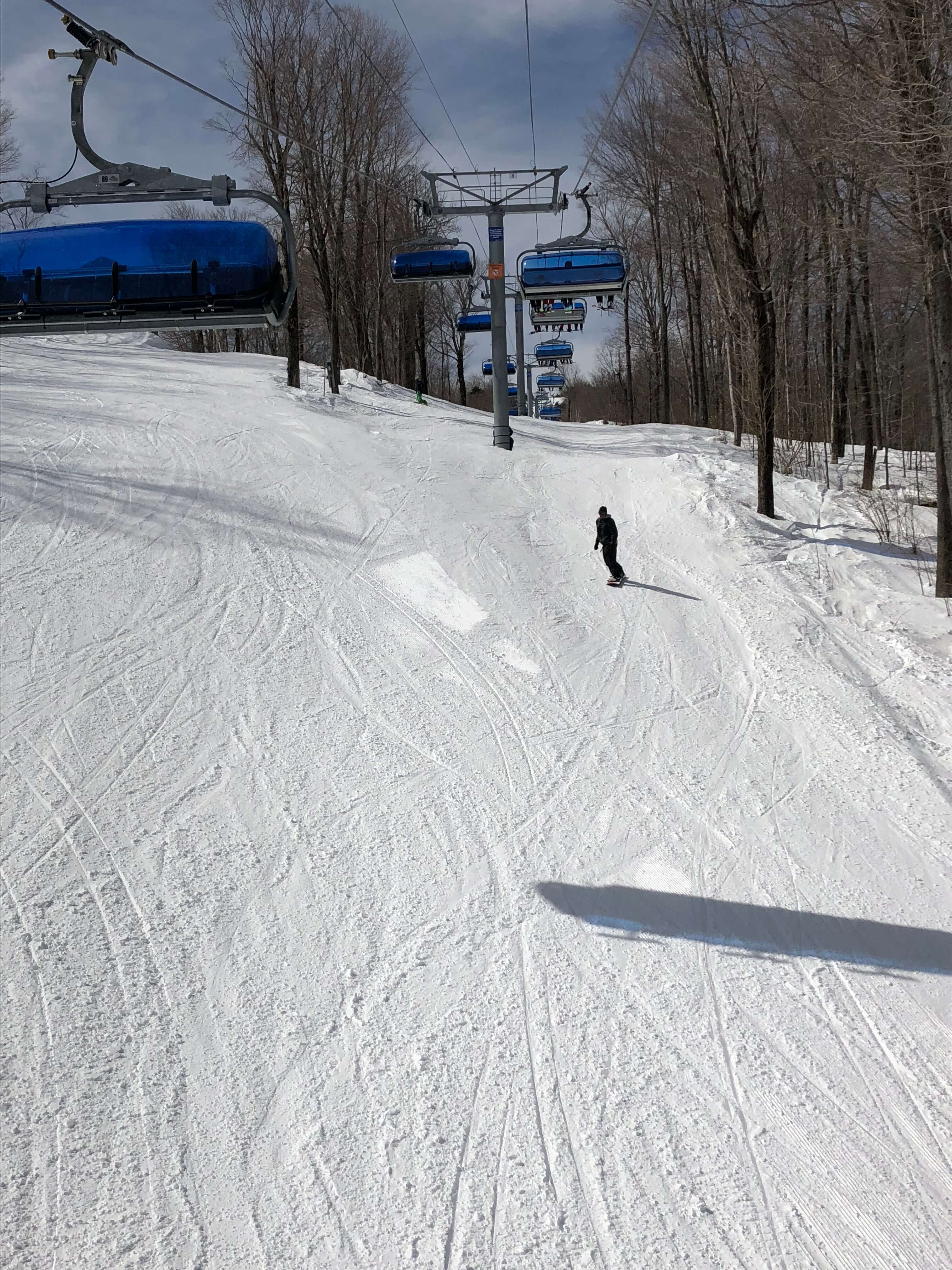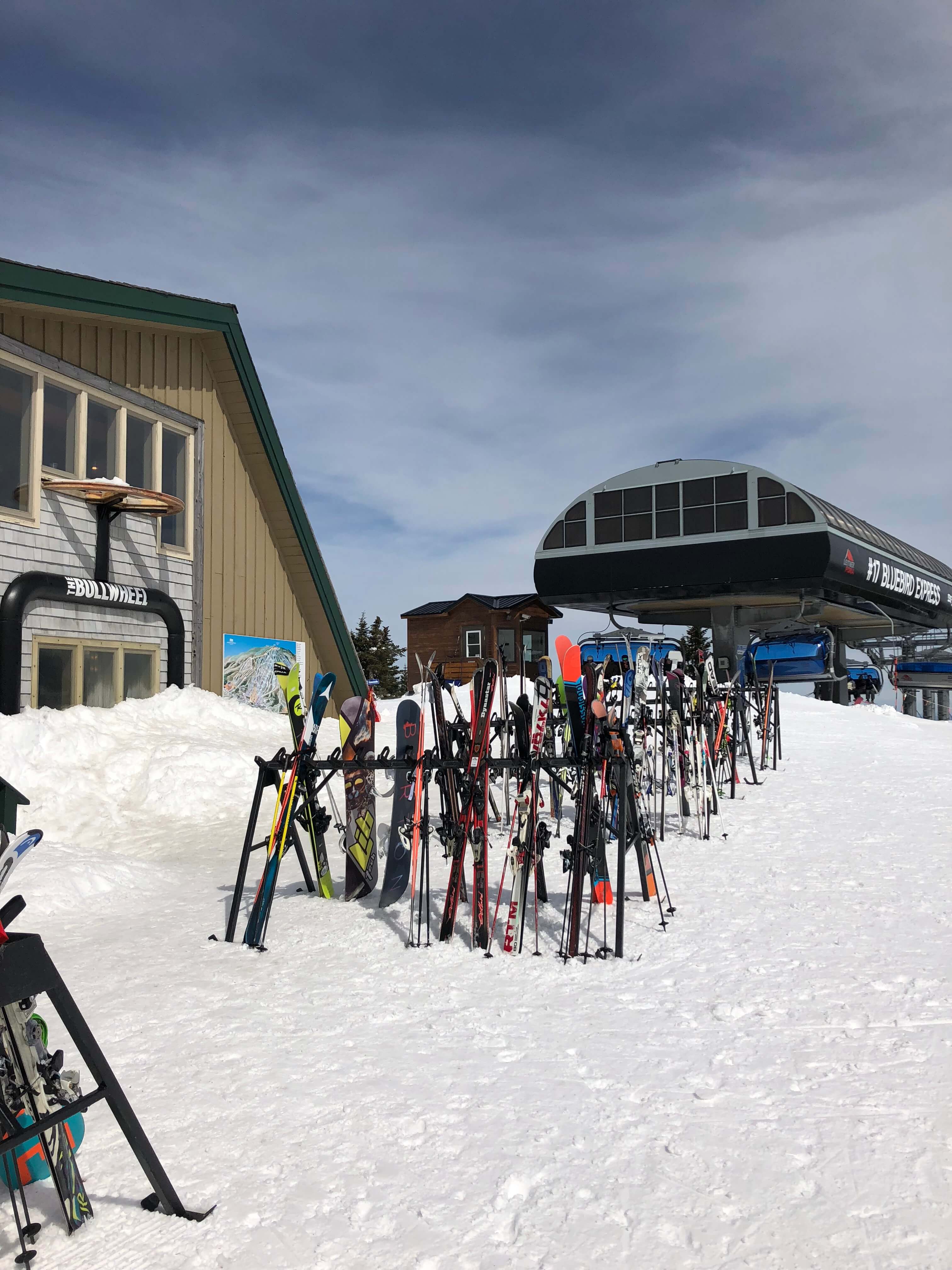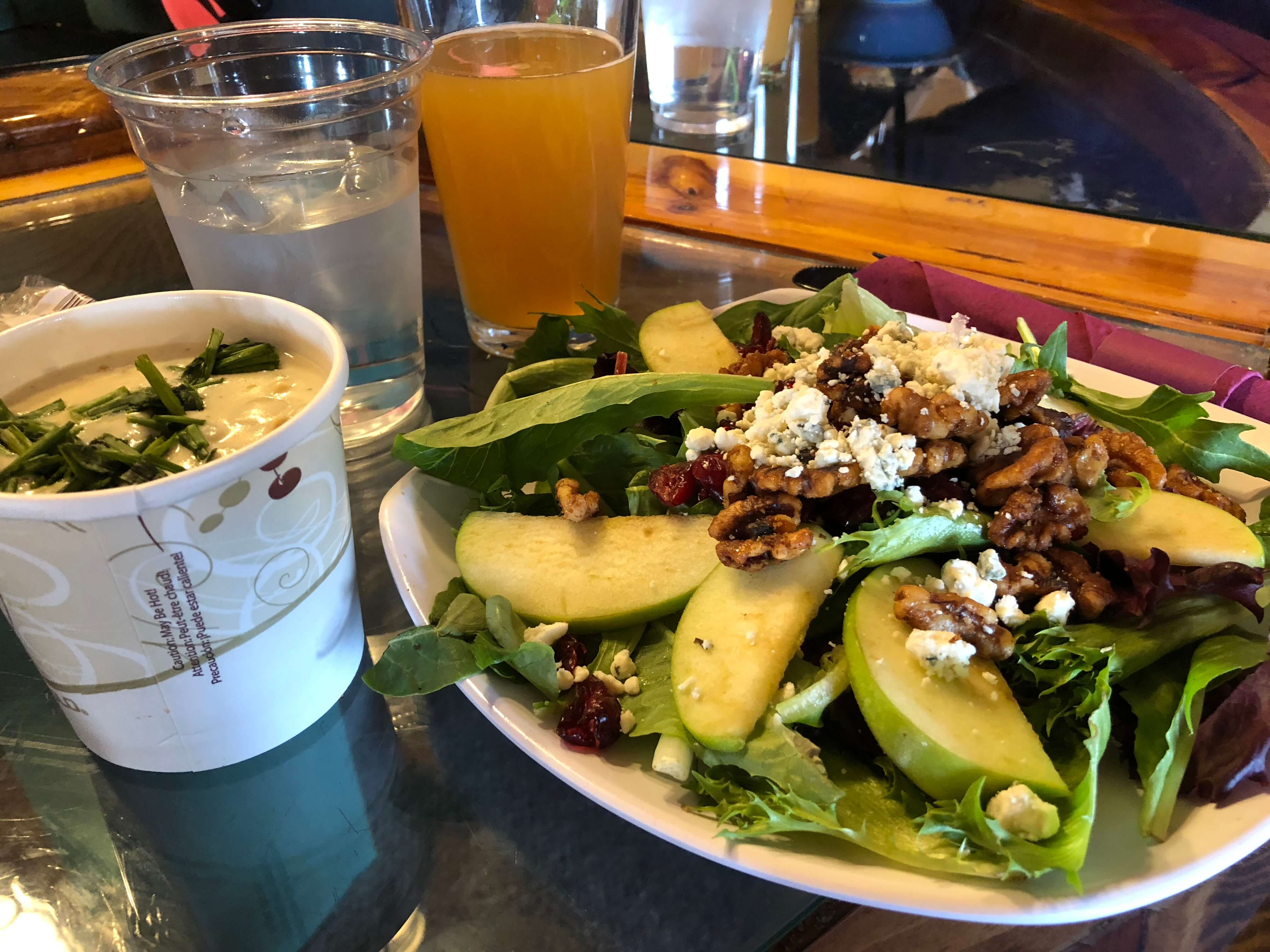 After the lesson, the group had lunch at The Bullwheel, a restaurant located at the top of Summit Mountain! The lunch menu included a variety of soups, mac & cheese bowls, salads sandwiches, and snacks where I opted for New England Clam Chowder, the Summit Salad and the Mount Snow IPA. The restaurant was bustling with patrons, where a team member from Mount Snow noted that it really gets packed on the weekend. After lunch, we looked around the mountain, soaking in some of the most gorgeous views as skiers and snowboarders took off and went down the mountain. Having only had that one lesson, I was in awe of how effortlessly they took off as I watching, from the lift, their incredible movements.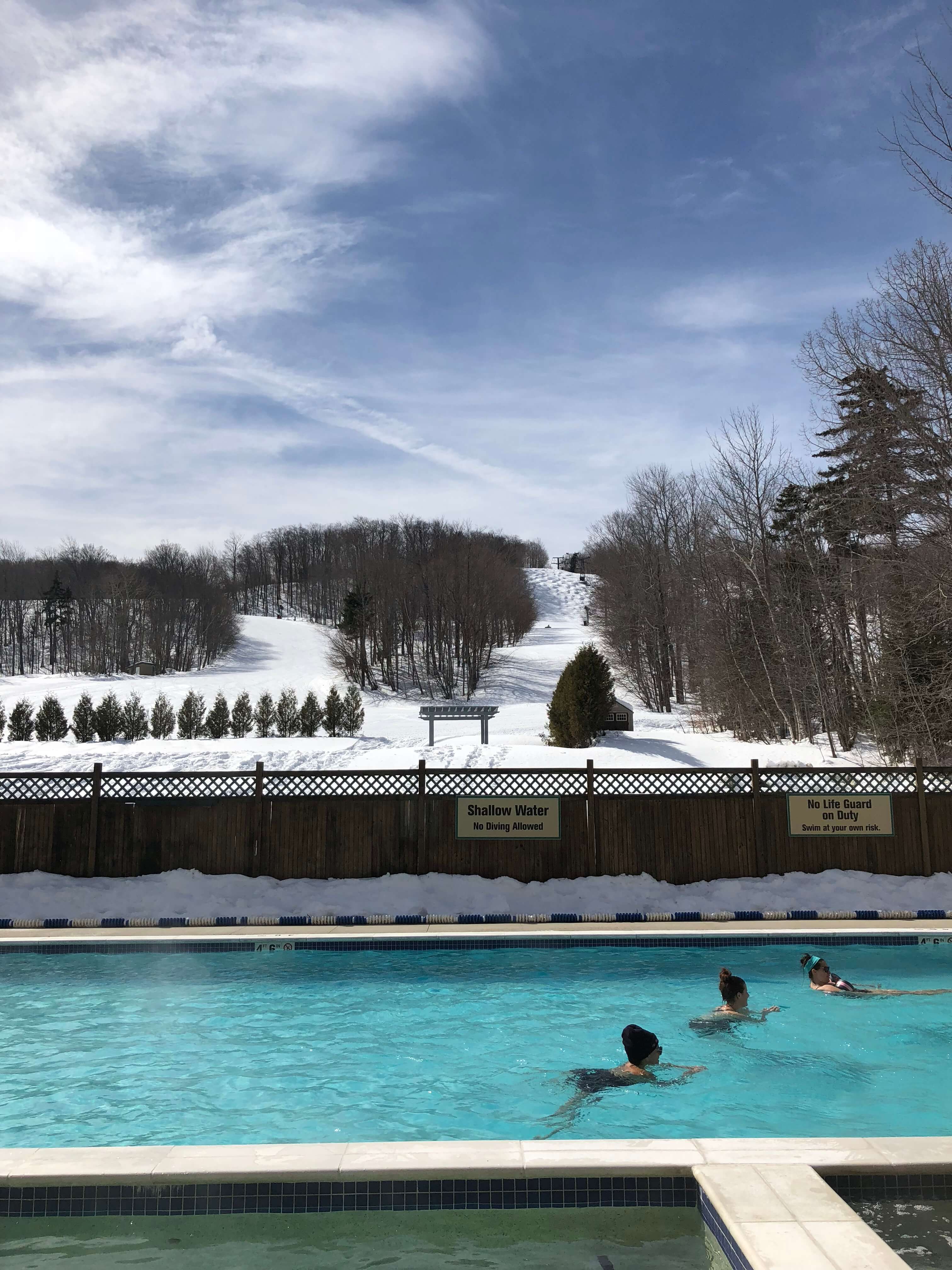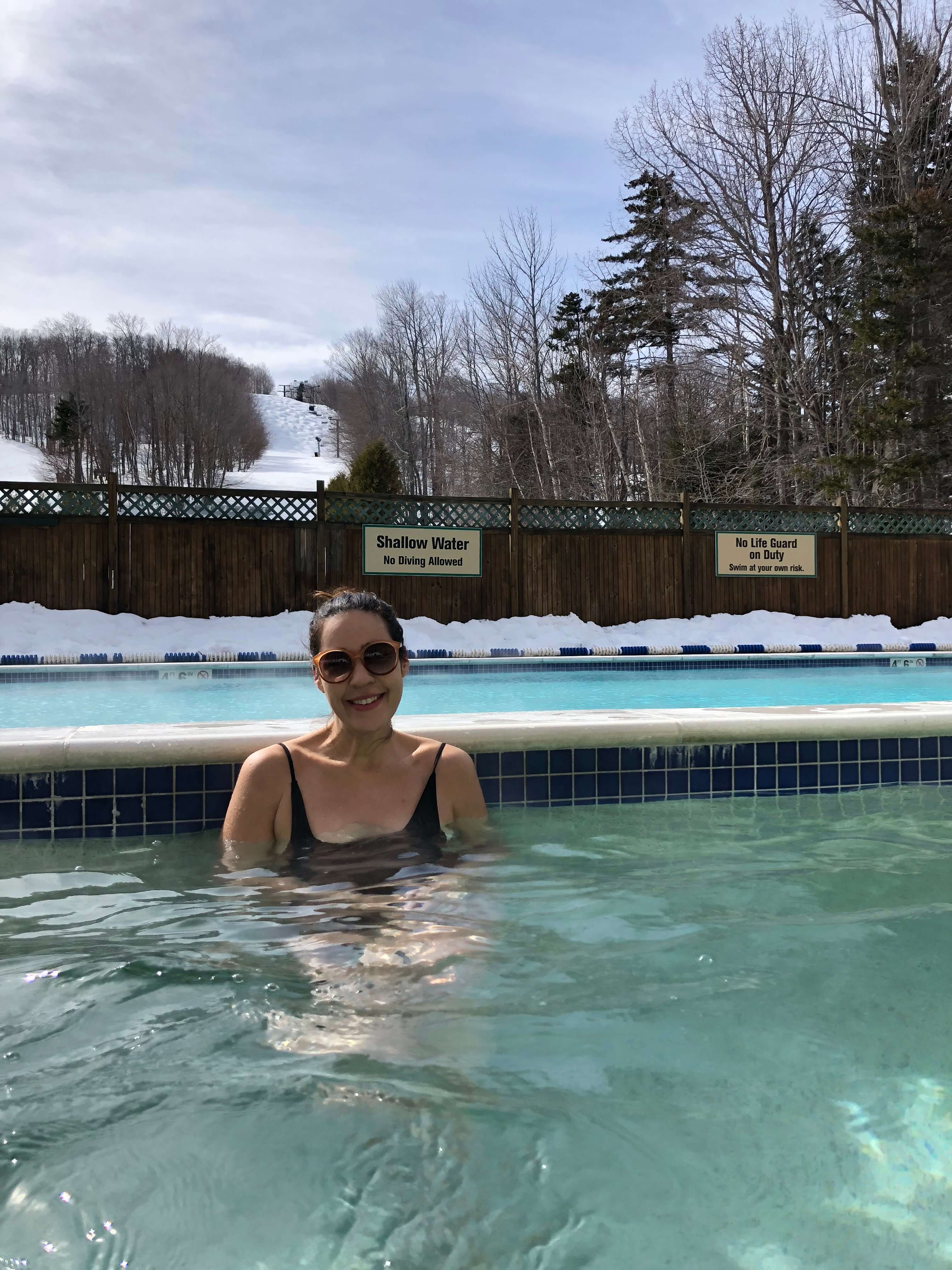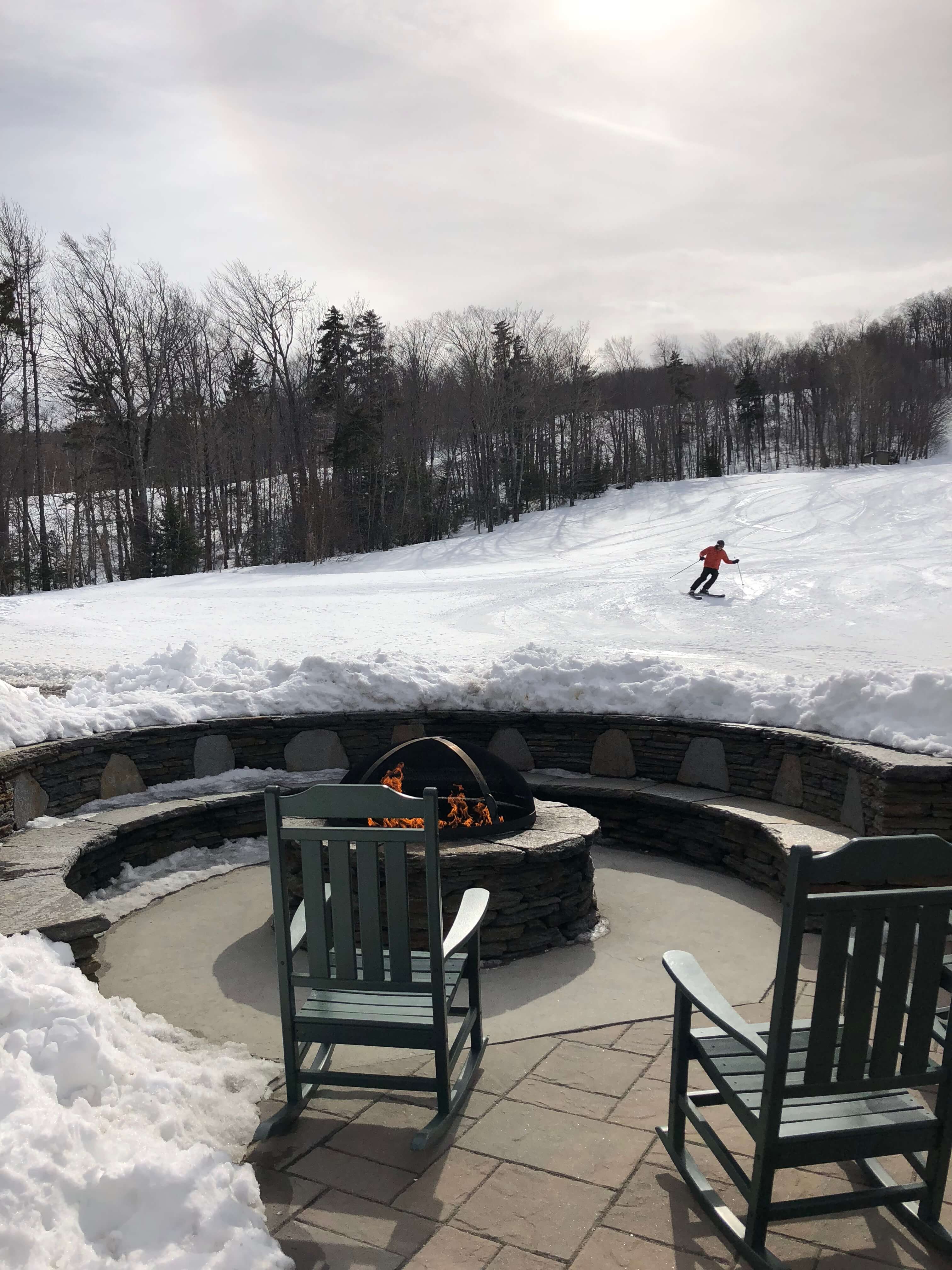 After that, we went to the spa/pool at the hotel and enjoyed a relaxing dip in their outdoor heated pool and hot tub. This was an incredible way to take in views of the mountain as we chilled, talked and read books. The warm water and cold air was invigorating and exactly what my body needed. Post pool, I received a mini massage at their nature spa. Located right in the resort and connect to the gym and pool area, this gentle massage eased tension in my back and legs, using a variety of relaxing oils. They also offer a variety of treatments, covering the pillars of relax, refresh, renew, and rejuvenate that would be the perfect treat post any ski/snowboard experience.
Stratton Mountain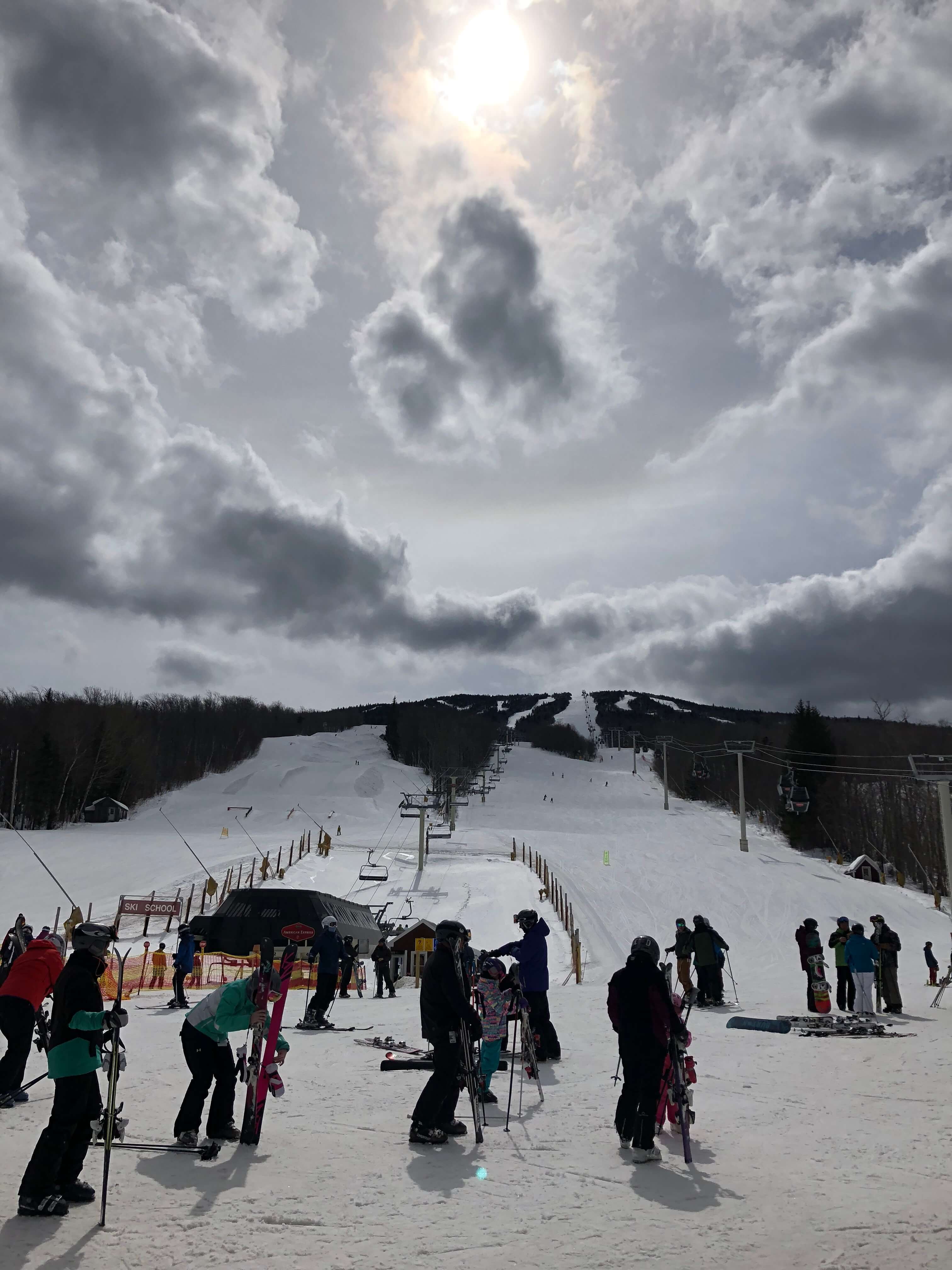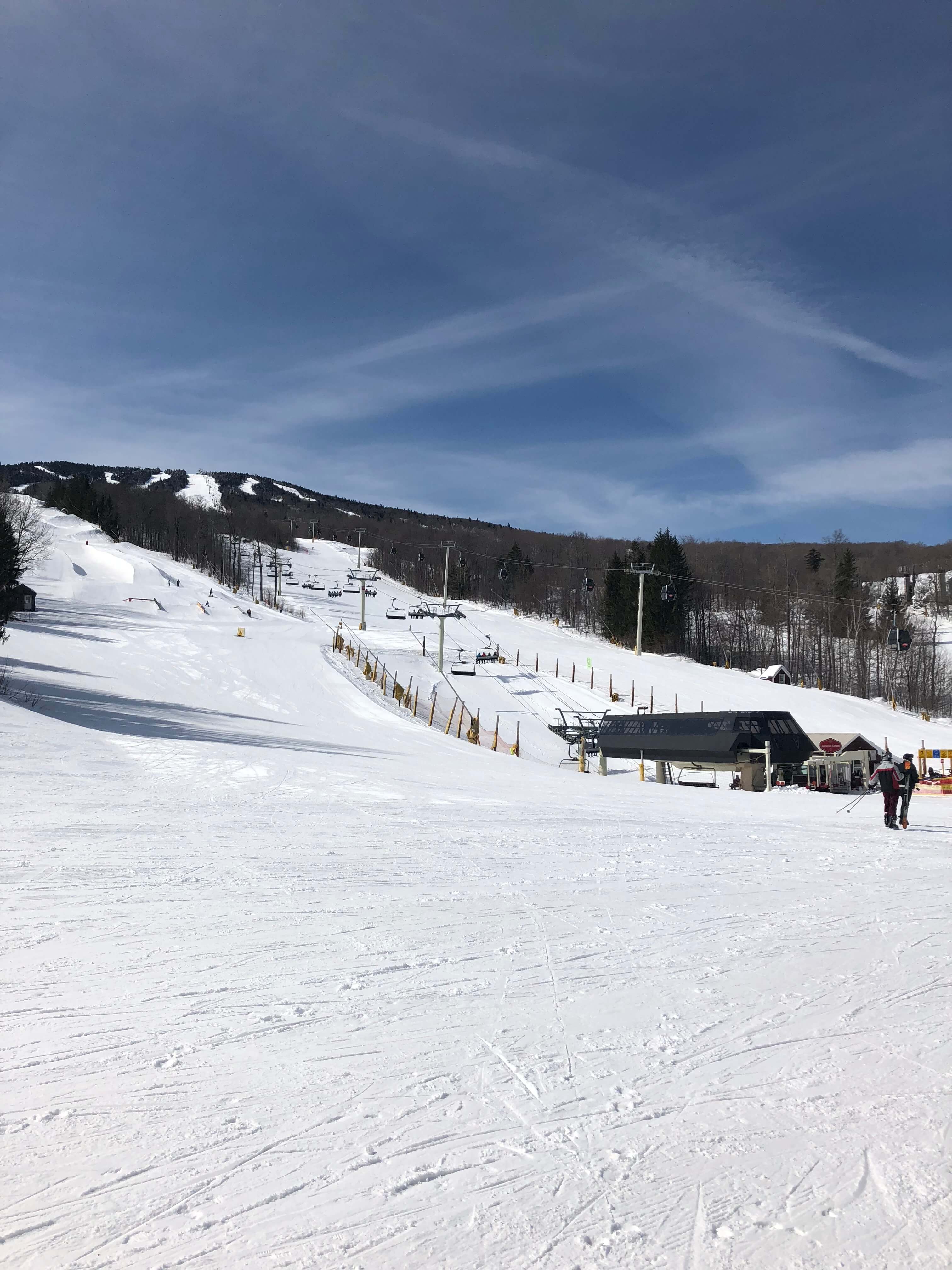 The next day of our trip, we went to Stratton Mountain. I was feeling little better about skiing but still not ready to attempt anything on my own. My lessons started right in the morning where my lively instructor put my mind at ease as I explained my fears and recounted what I learned the previous day. He instantly put my mind at ease as he calmly explained what we would be doing, which started with simple movements like walking  turning, and stopping.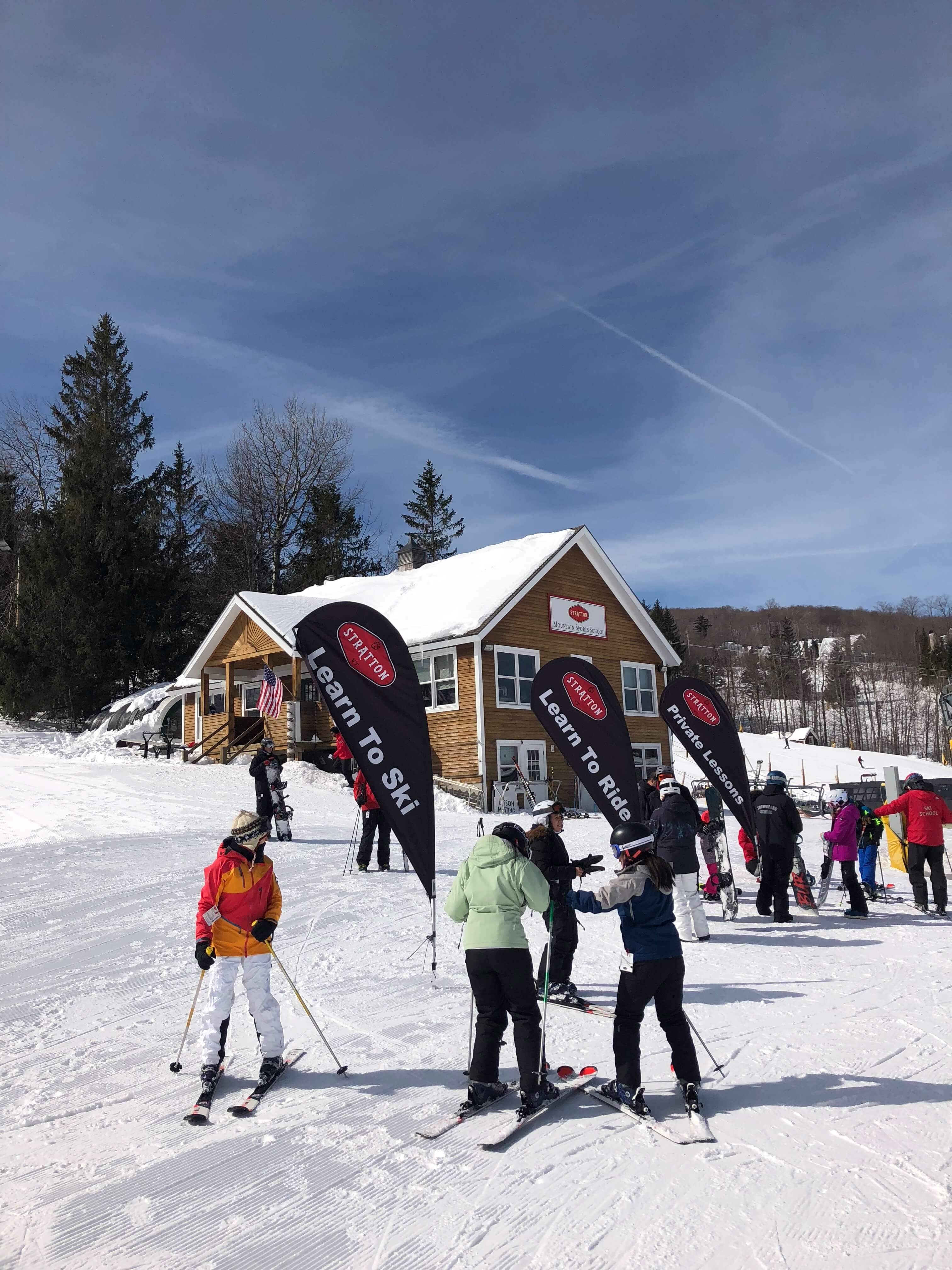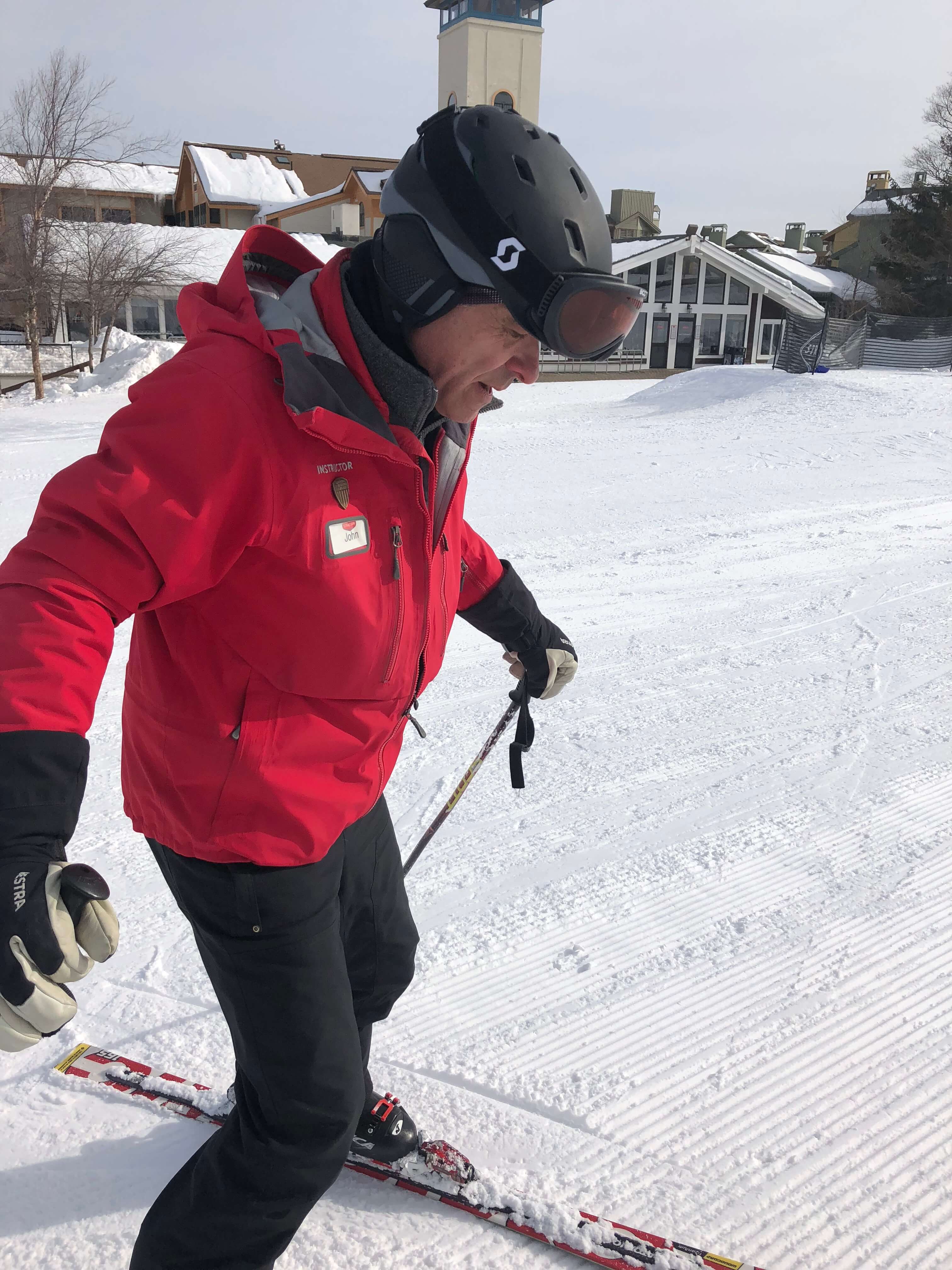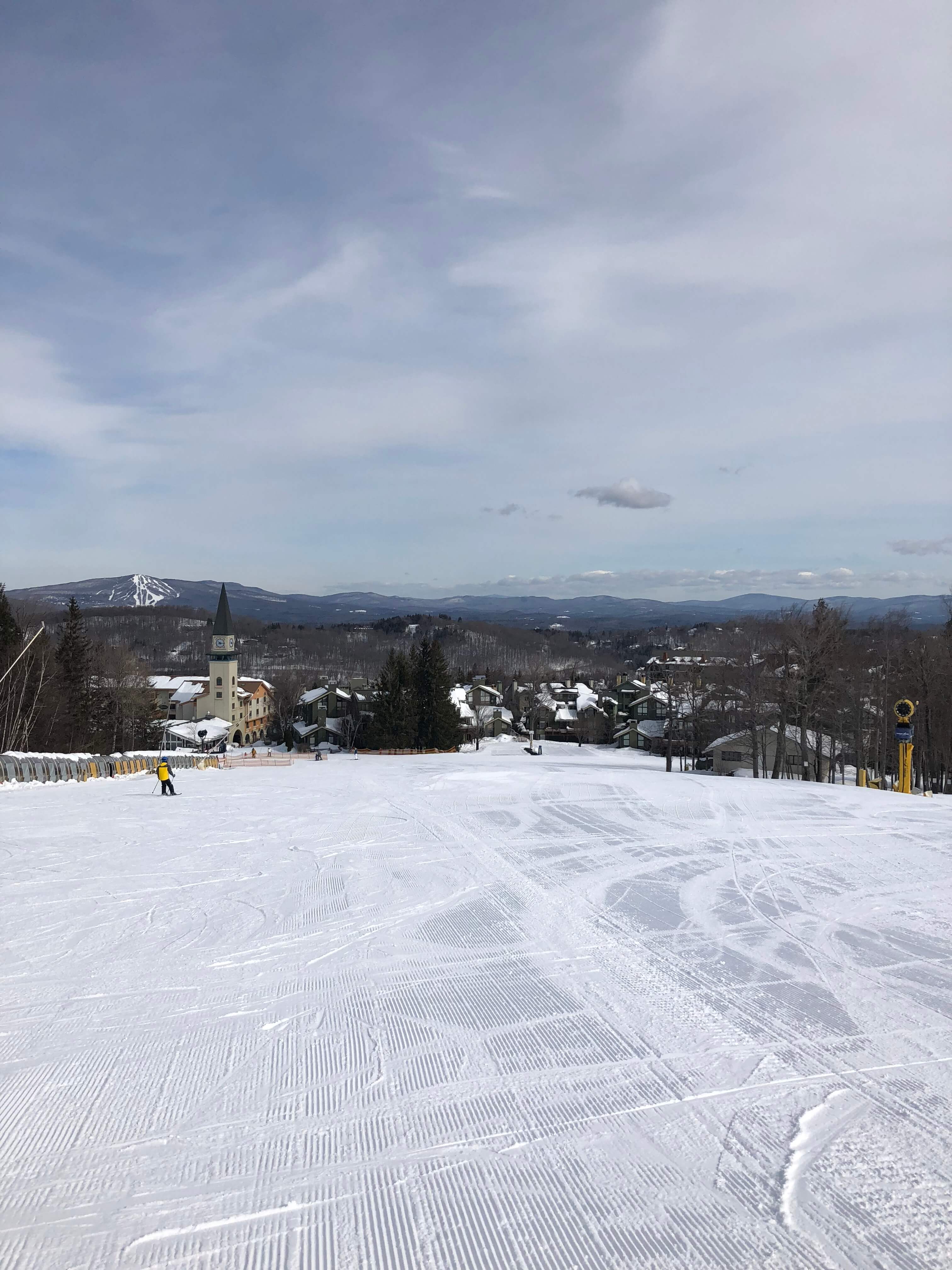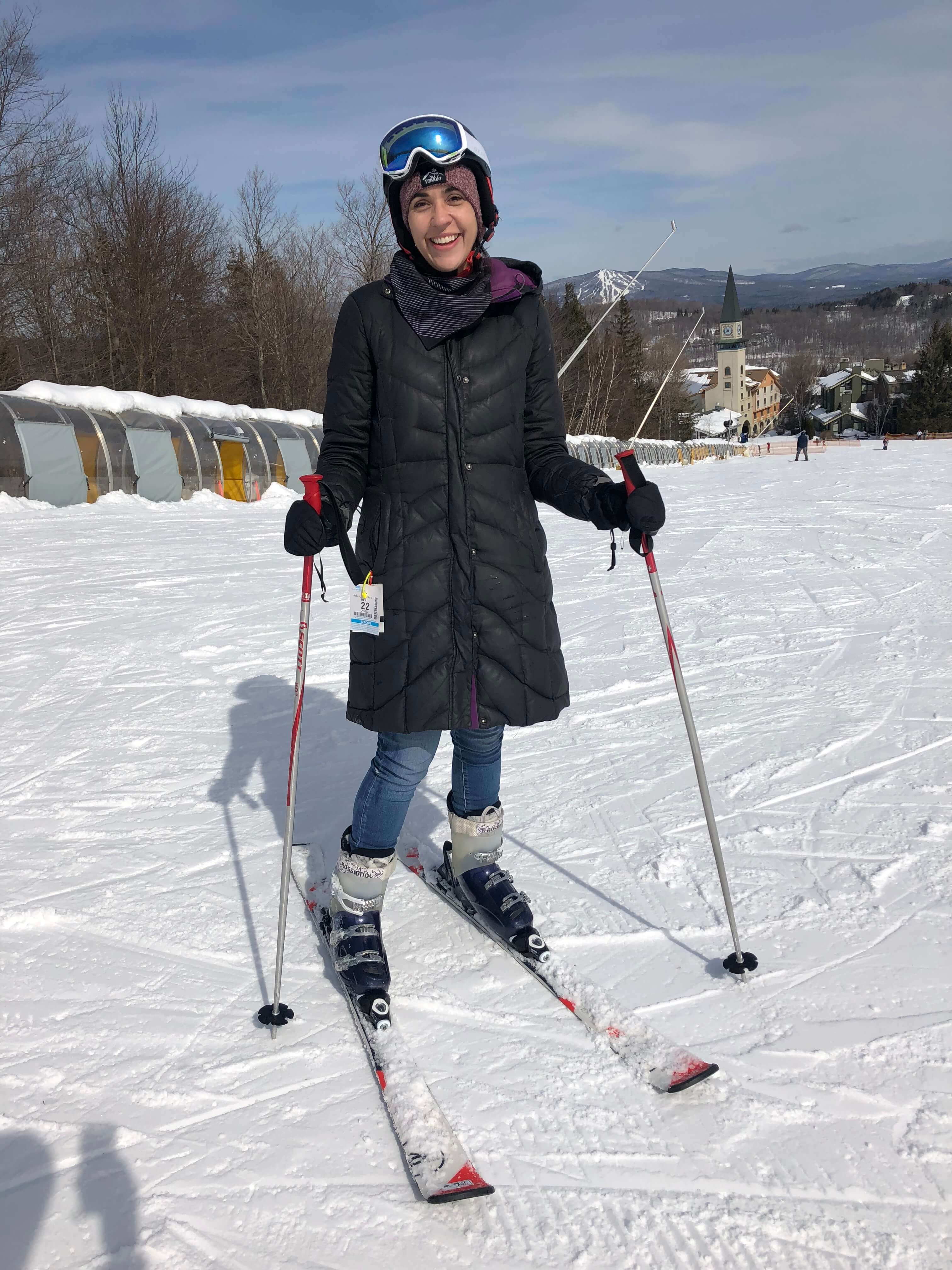 Like the previous day, we went up and down the beginners' magic carpet, which, at times, was a feat in itself to get on without falling, where I followed my instructor, trying so hard to stop and not completely lose control. After several times going through these motions several times, he said that I was ready for the mini slope, which again, didn't look so mini to me. We took the bigger magic carpet up the mountain as he talked me through how we would practice our turns and stops. Like the previous day, he was with me the entire time, talking me through the process to get me down the mountain. A few times I felt great where my body and mind were aligned and others I felt like I didn't have control. But he kept pushing me to try again and again and again. With his guidance, I was able to get down the mountain by myself until the final turn when I fell, ok crashed, into a sign. Despite that moment, it was a really positive lesson where I learned even more about how to position and move my body on the slope.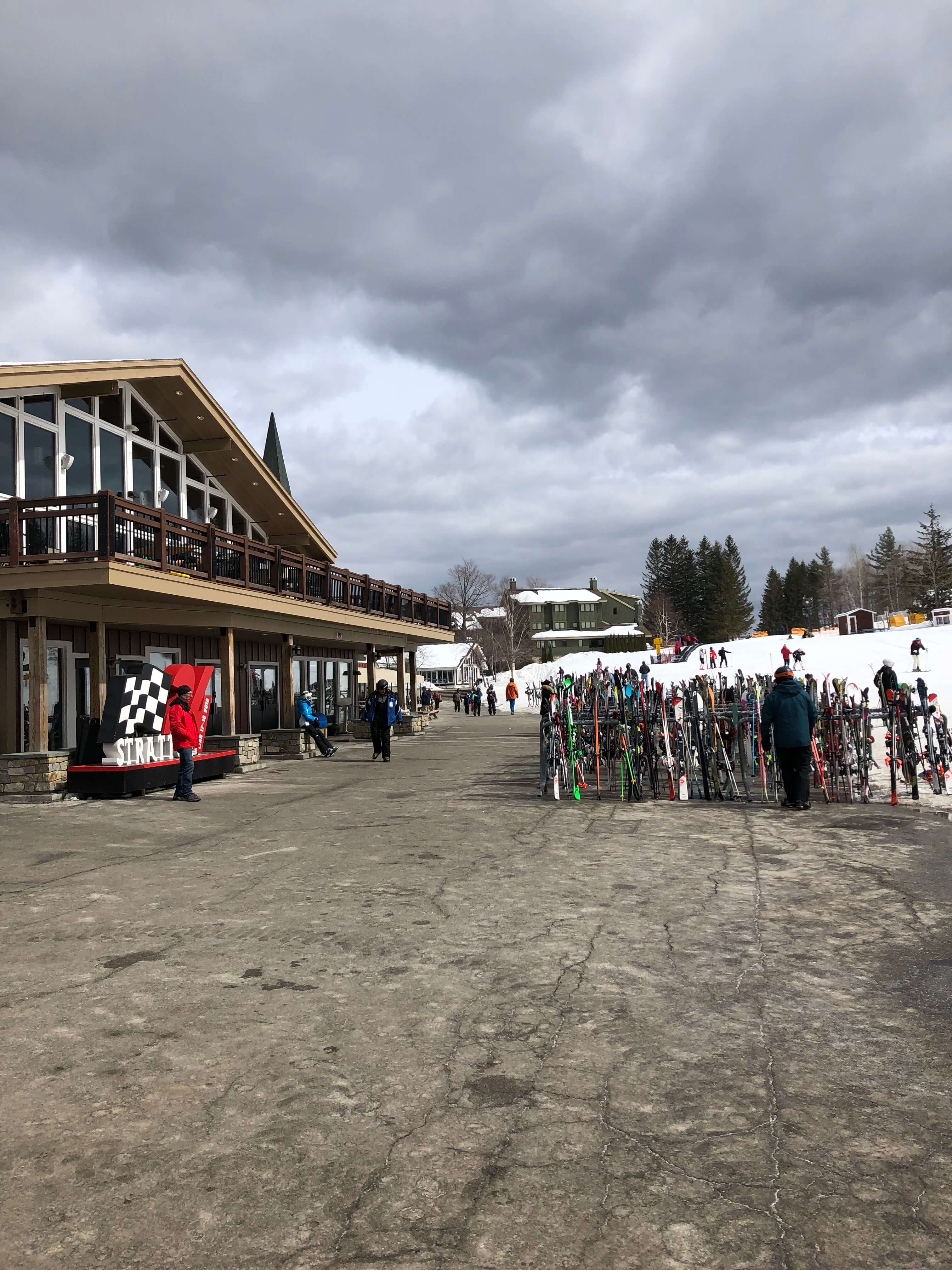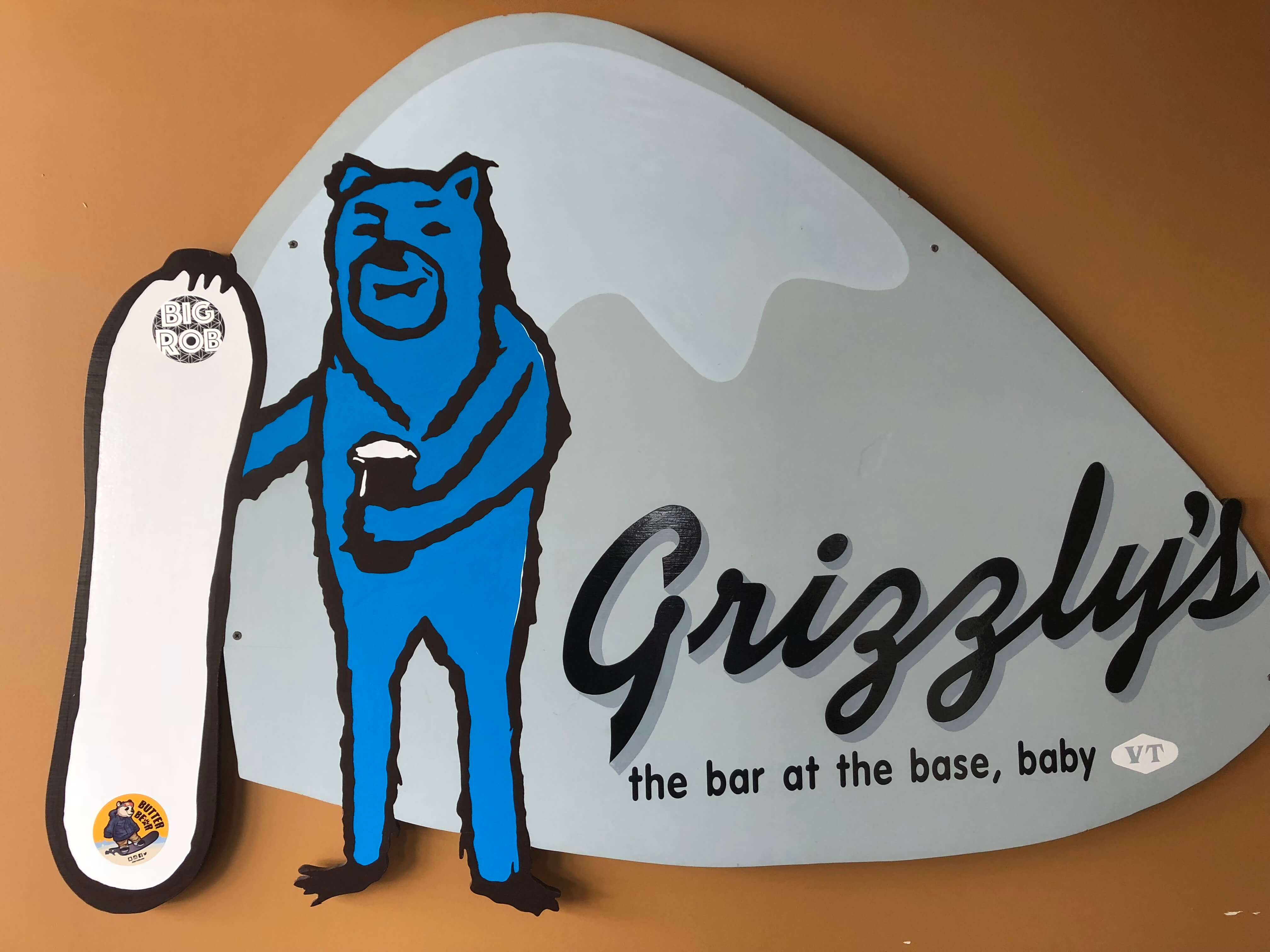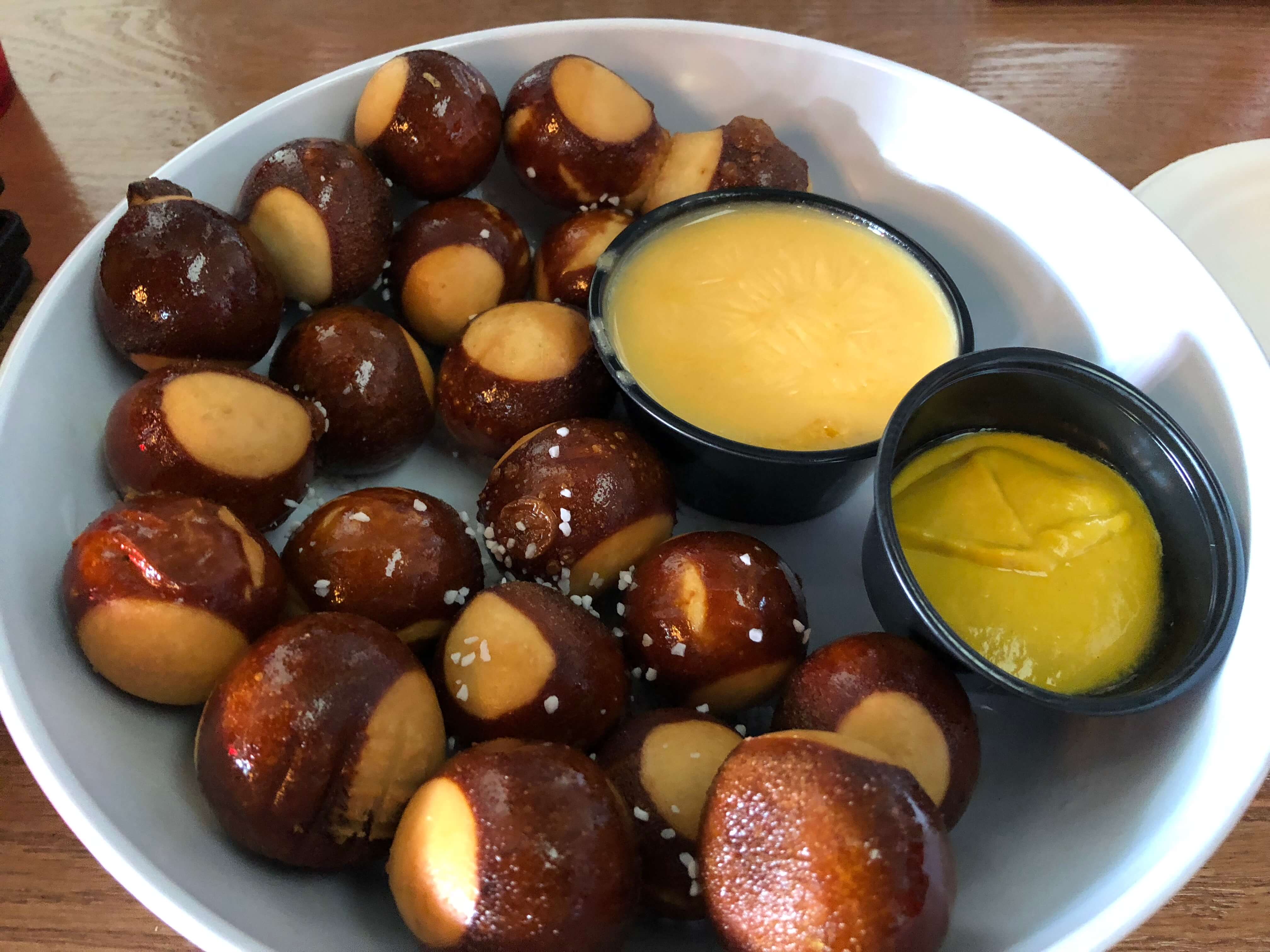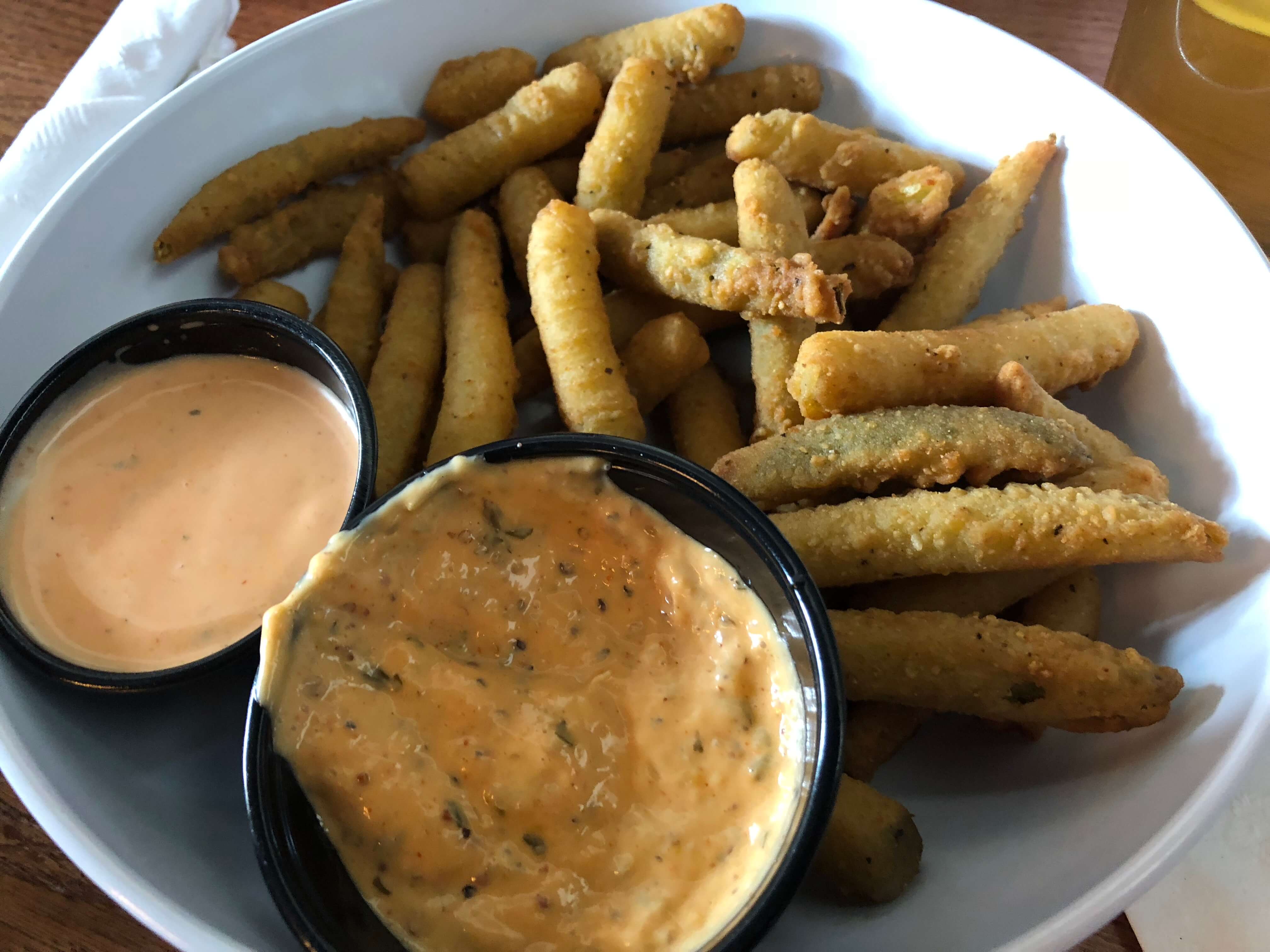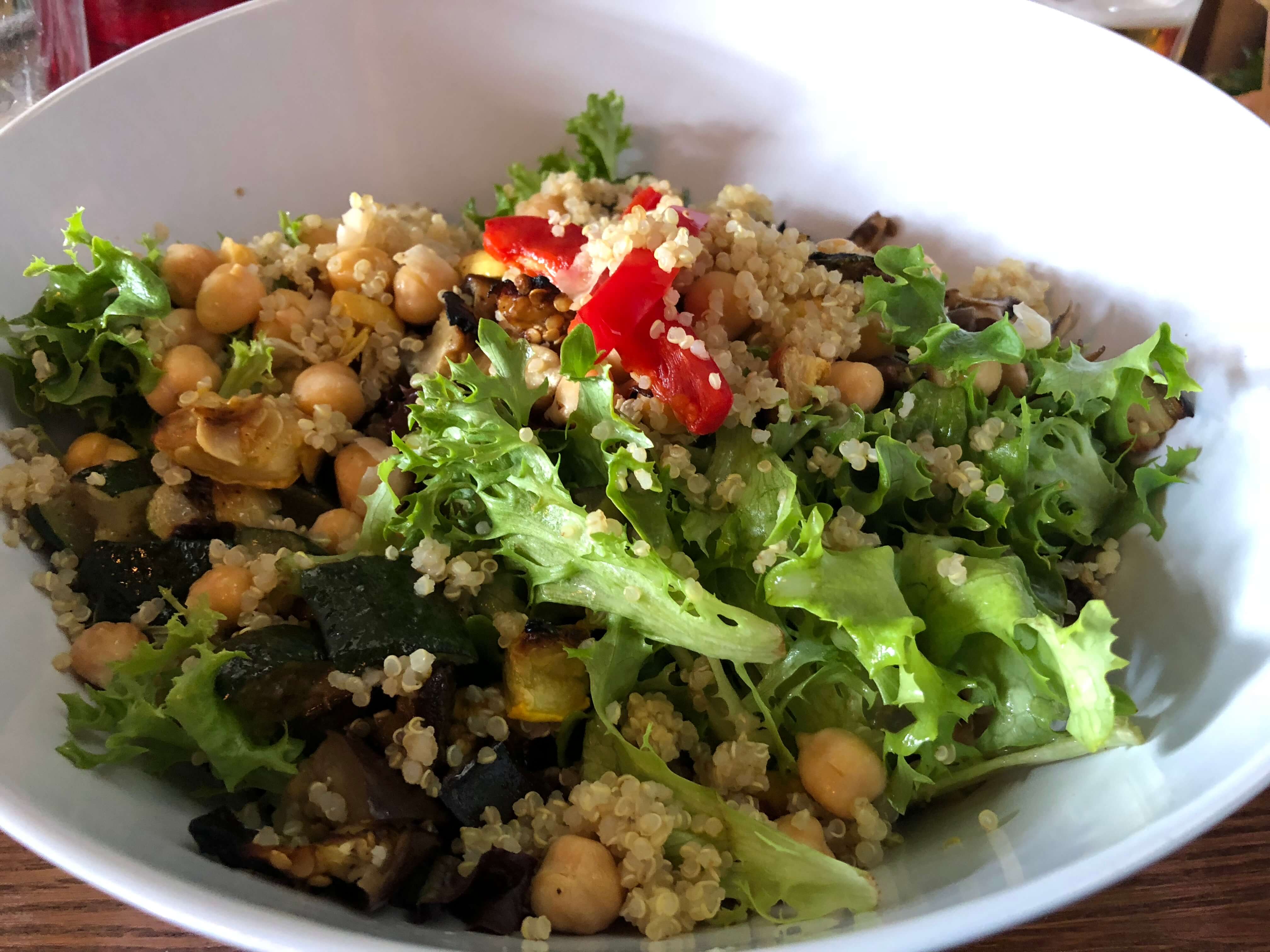 After the lesson, we had lunch at Grizzley's with the team from Stratton Mountain. Located in the Base Lodge, the menu included tons of yummy appetizers, pizzas, nachos, salads, sandwiches, and of course, an extensive beer menu. Our table shared some of their delicious Beer Battered Pickle Fries and Pretzel Bites with ale cheese and mustard! For lunch, I had their massive Mother Earth Salad with a VonTrapp Lager.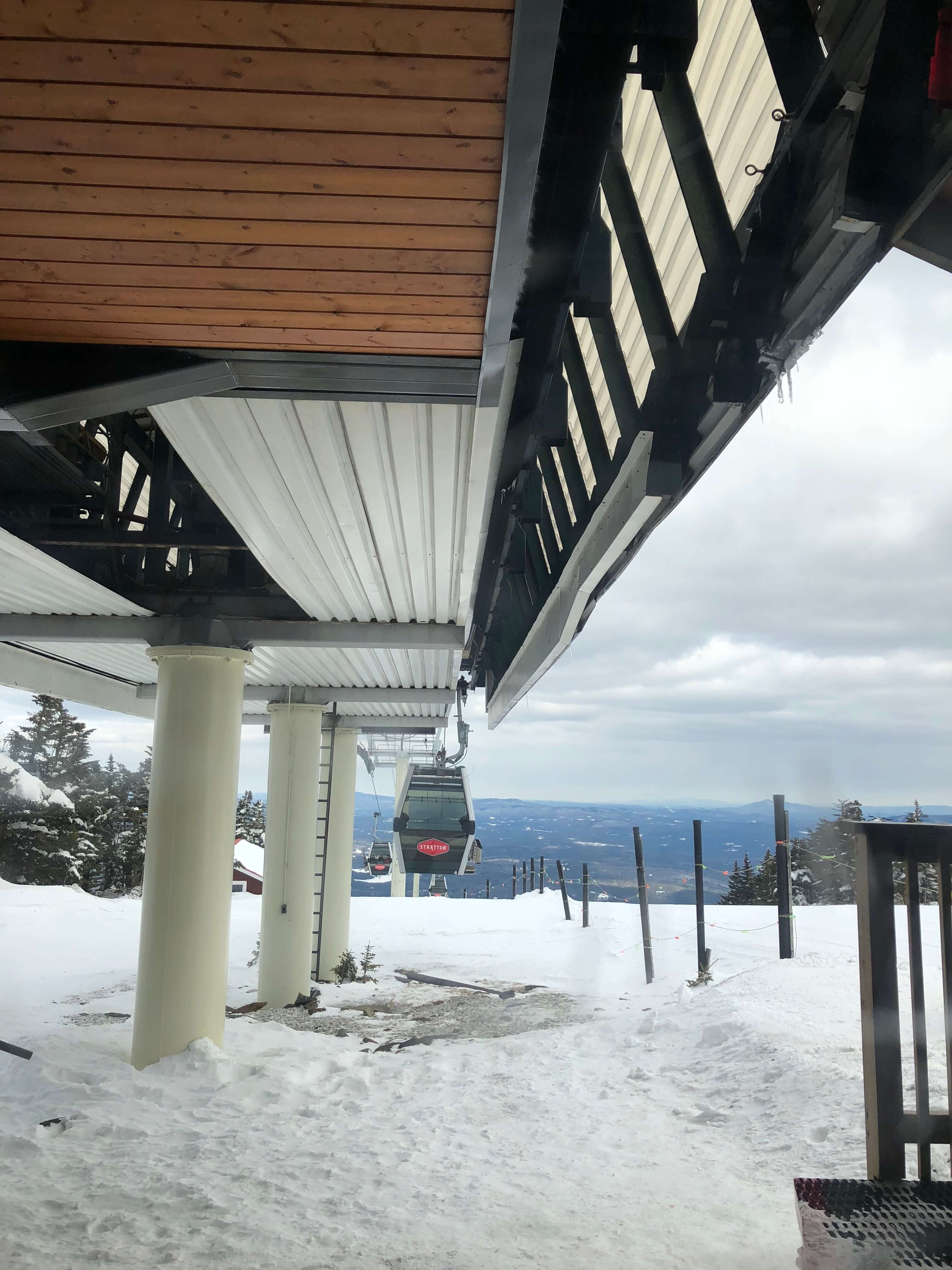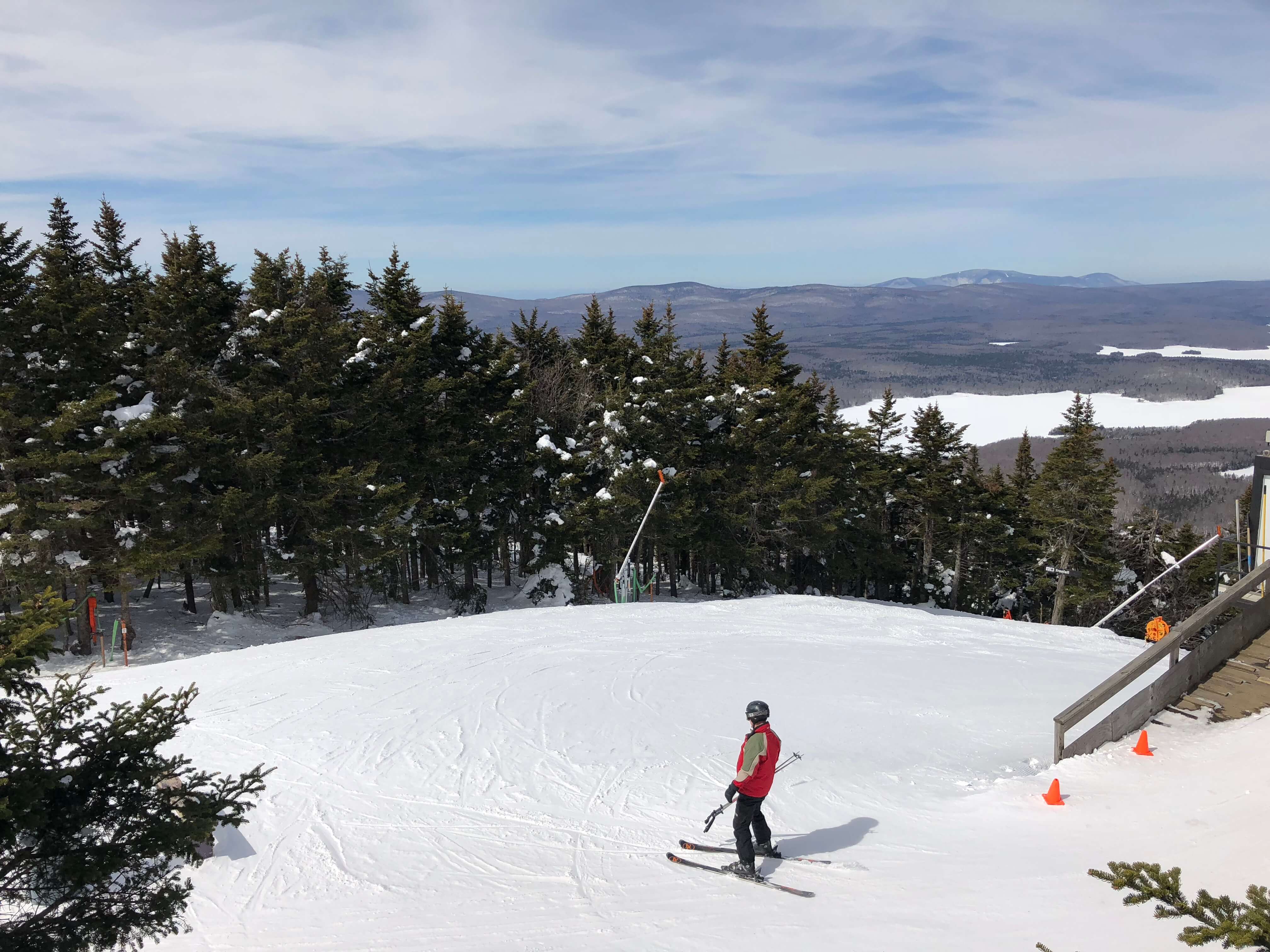 We then took the lift up for the most stunning views, including a mild area that wasn't as fast for beginners and kids.
Killington Resort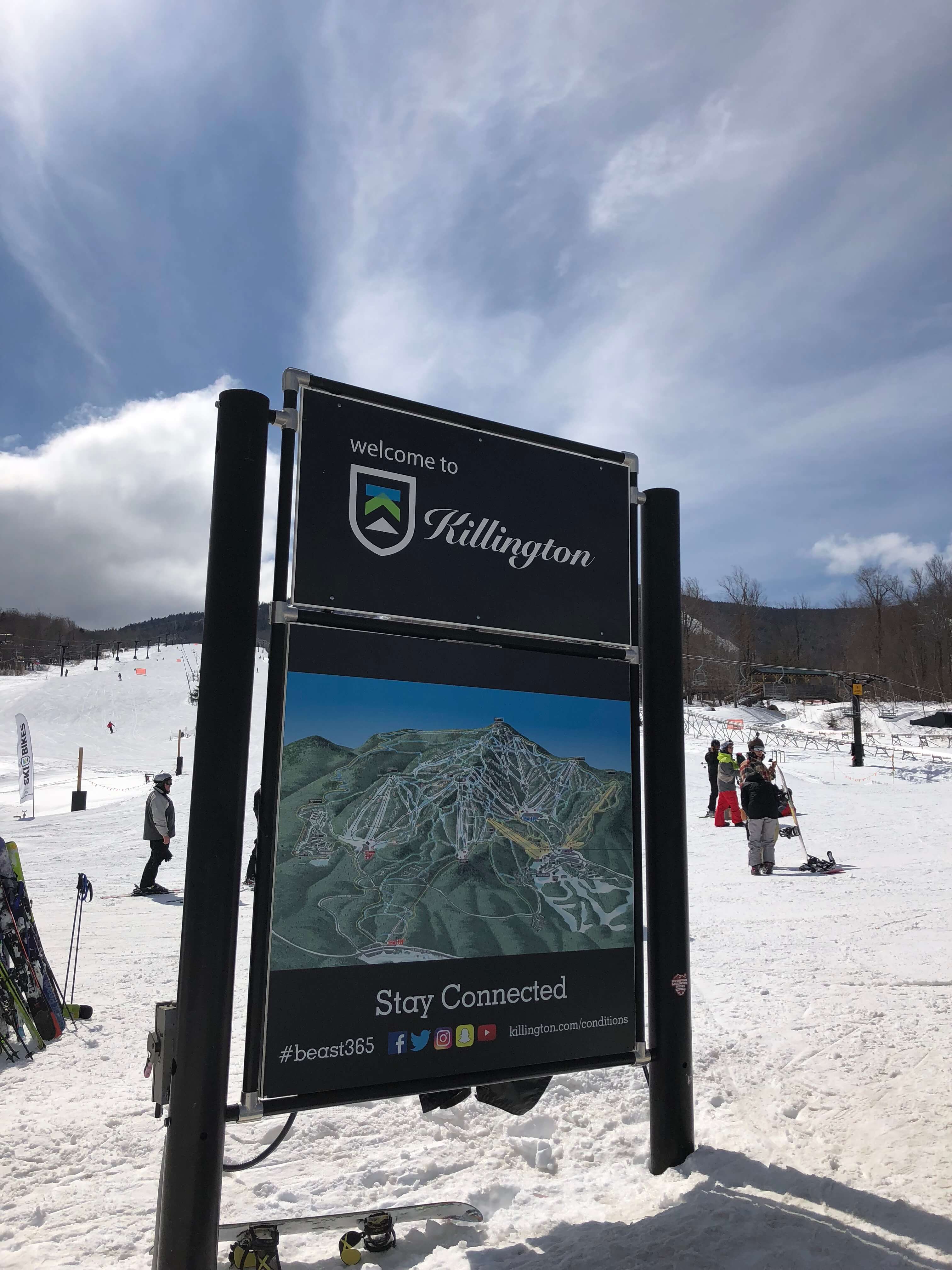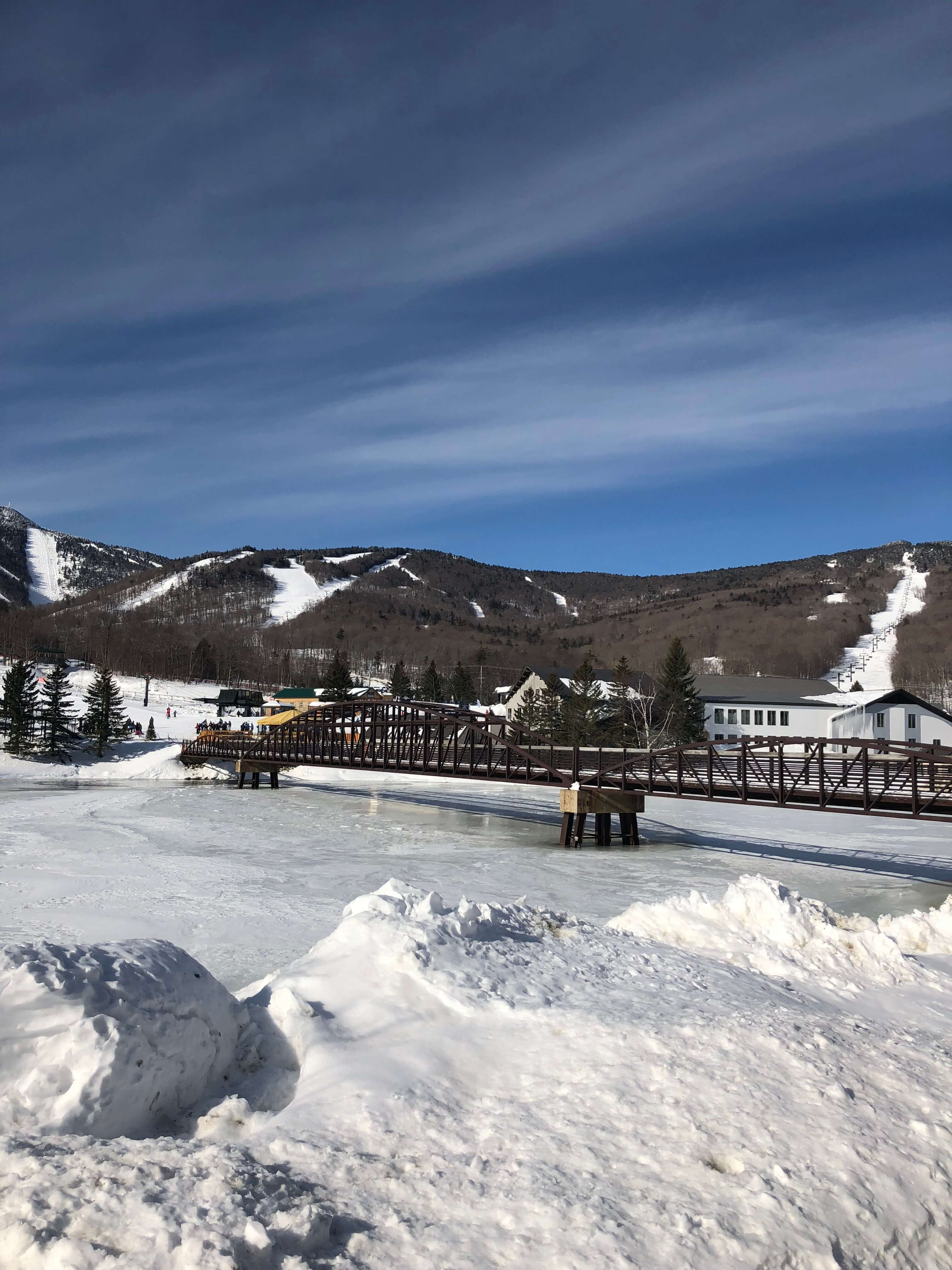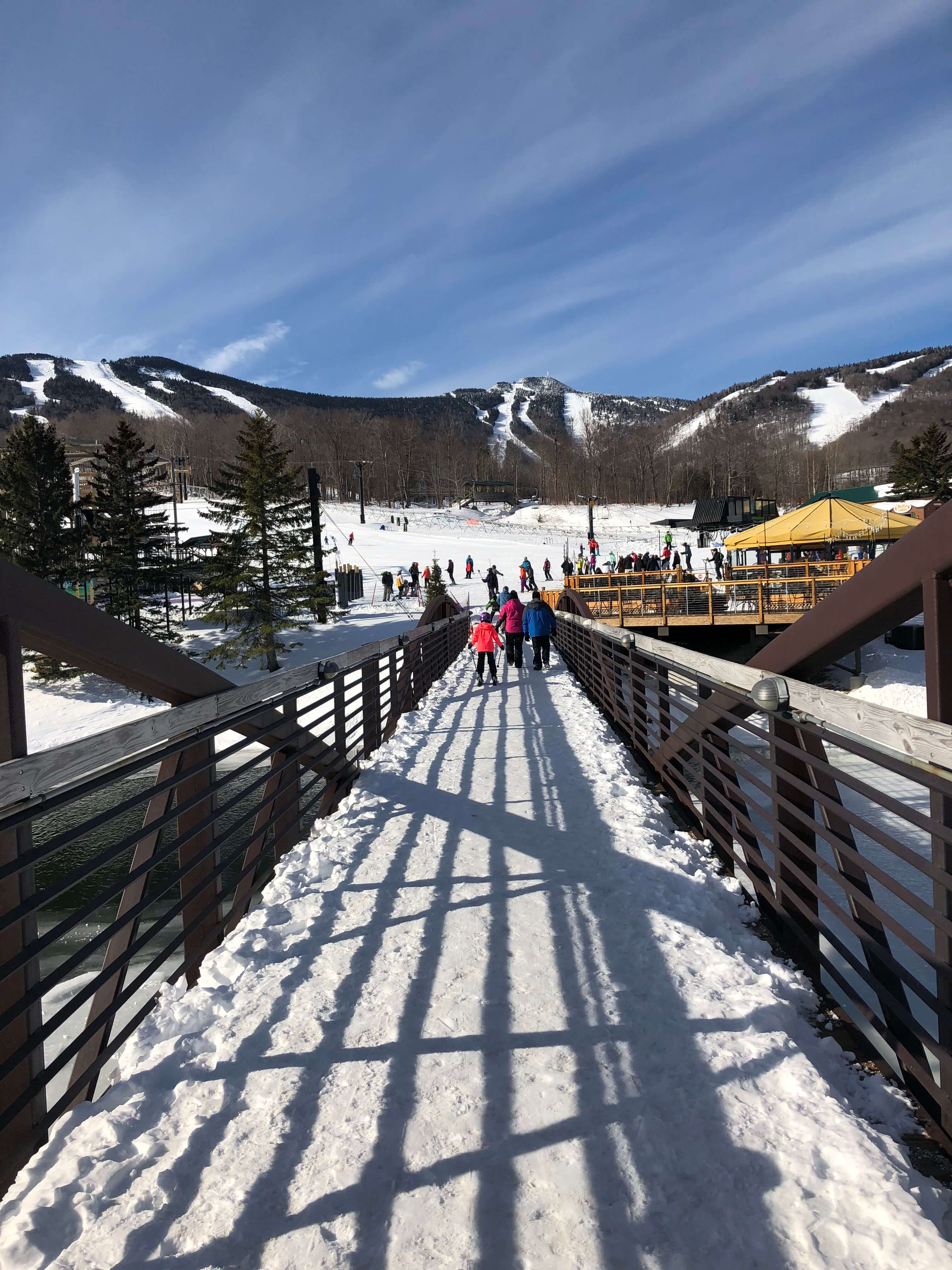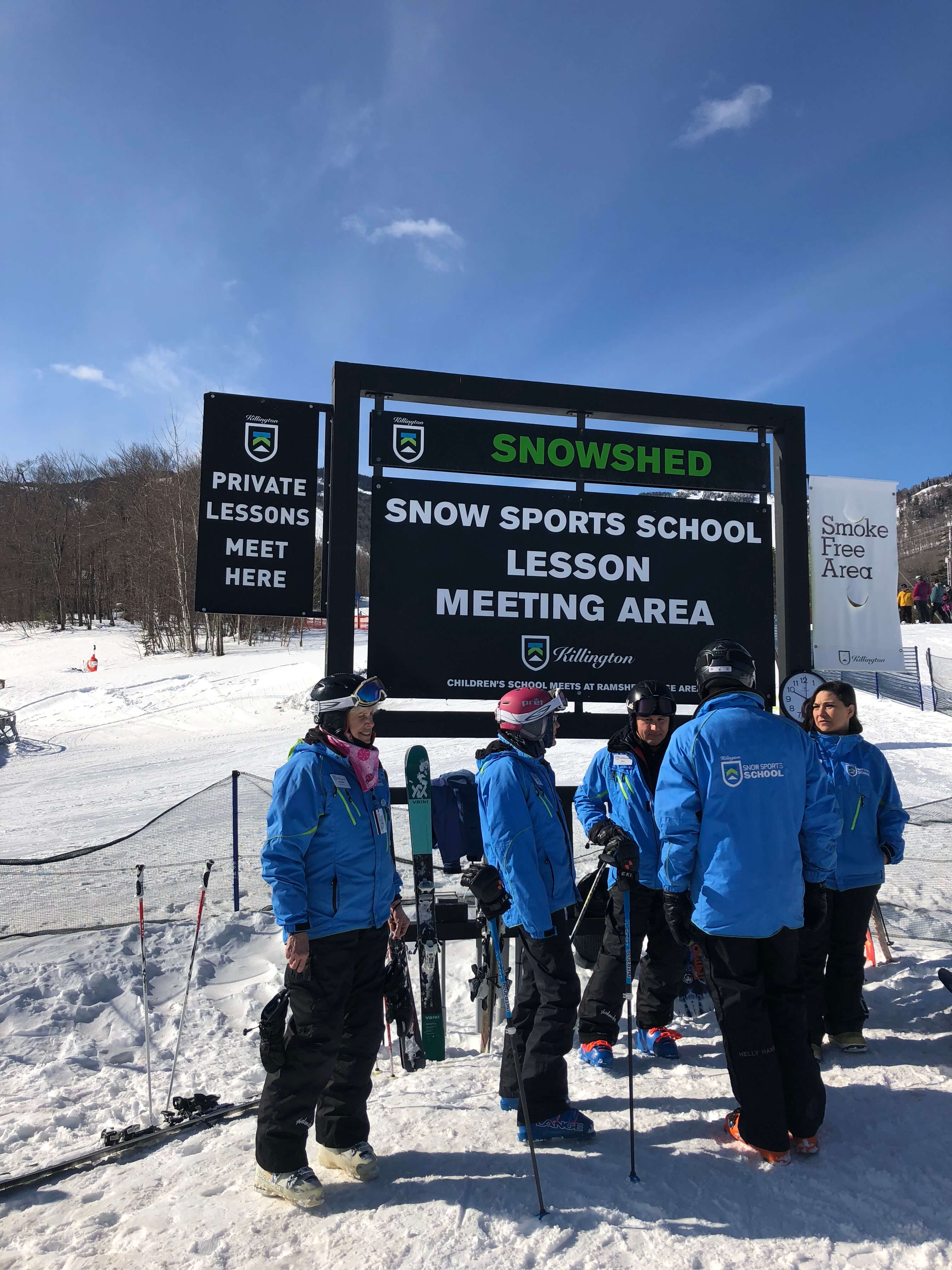 For my final Vermont ski experience, I took lessons at Killington. Prior to this lesson, my only experience at Killington was during the epic mountain run this past August. I continued with my lessons, where I started with the same conversation with my instructor about being scared and unsure of myself while skiing as he went through the motions again with his own take on positioning and how to feel confident.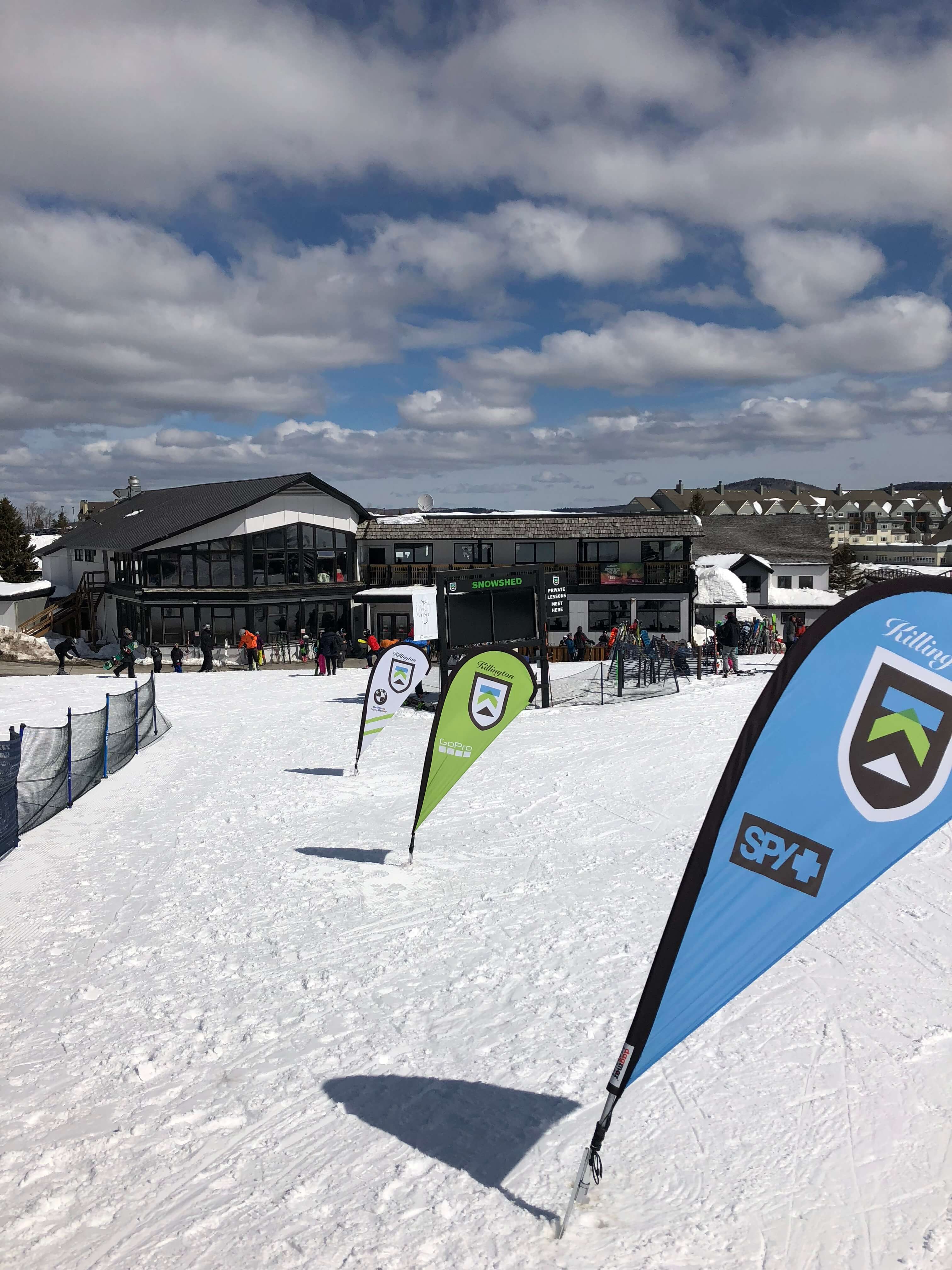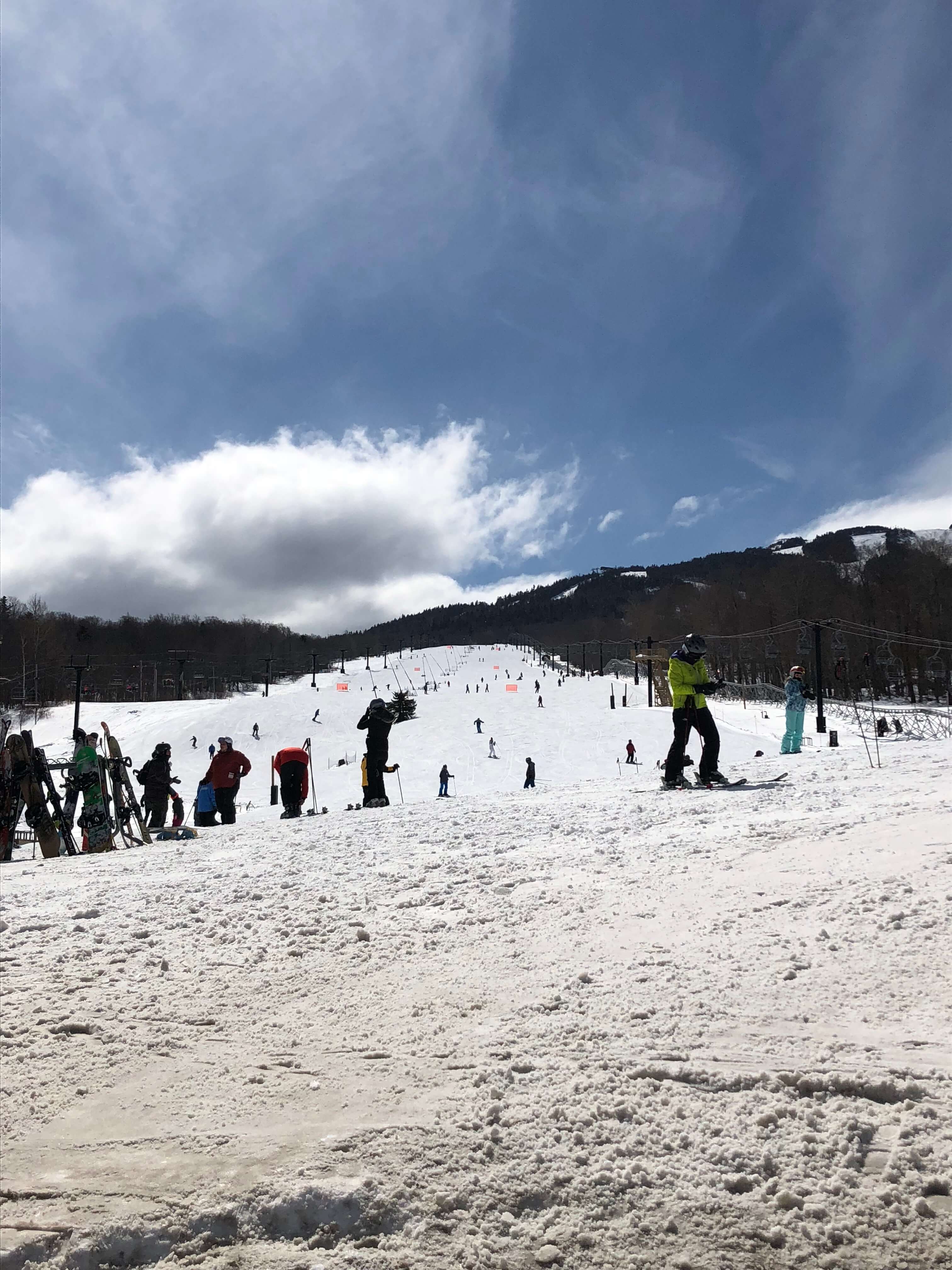 We went up the magic carpet on the beginners' slope where he talked me through turning and gliding as I had to follow his motions down the hill. It didn't happen when I started but I finally was starting to feel good about what I was doing. There was still fear on the very top, and at times when I felt that I couldn't stop, but overall it was remarkably different than when I started three days ago. We spend the majority of our lesson going through these motions where I eventually felt controlled enough to stop and start on my own. It was a powerful feeling as everything from the past three days was all coming together where I was starting to have fun.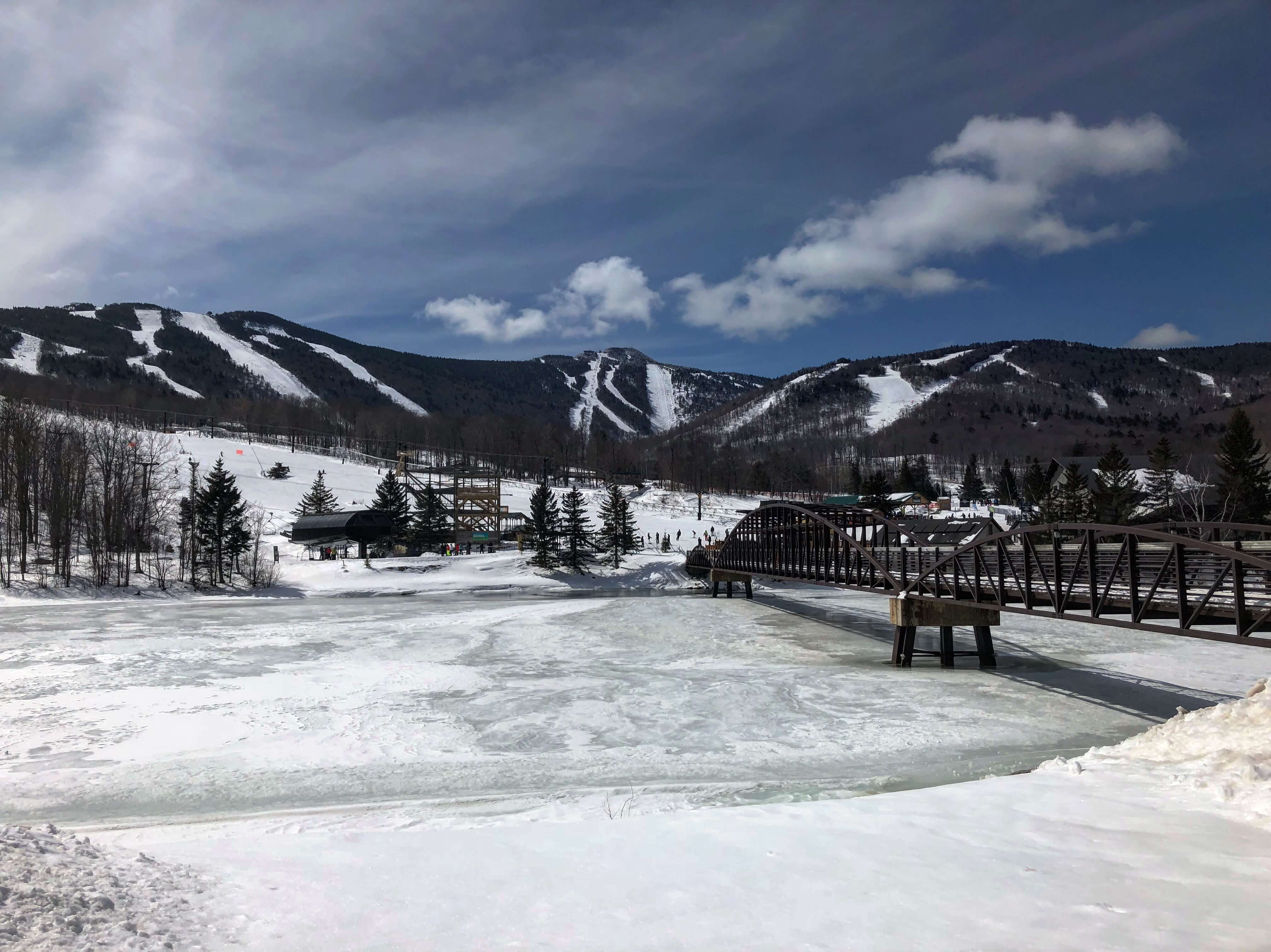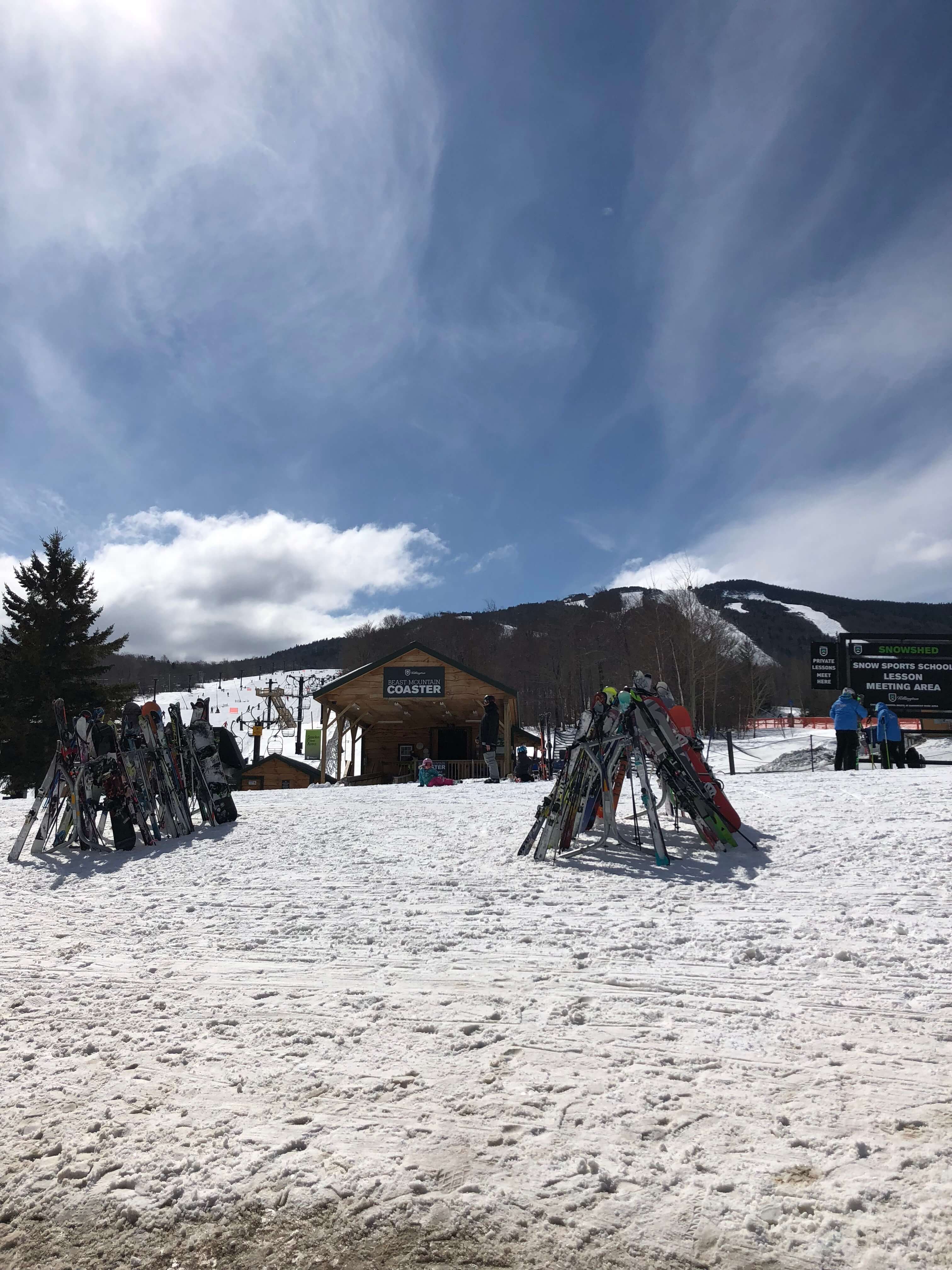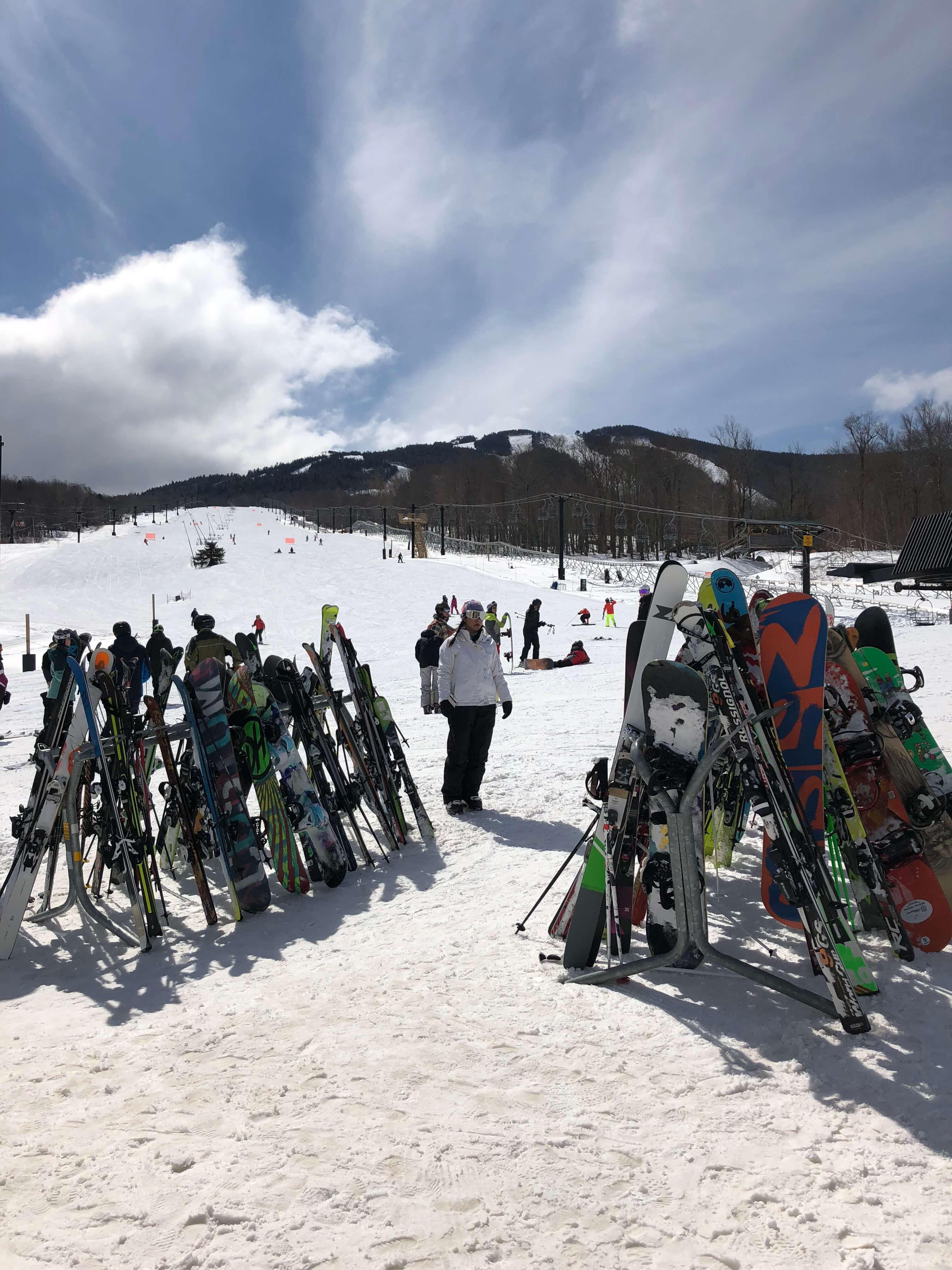 And if you're an avid skier who knows someone who wants a lesson, check out their learn to ski or ride program, where after you can register a friend or family member, any day during the season, and then receive a FREE lift ticket for yourself valid on the same day.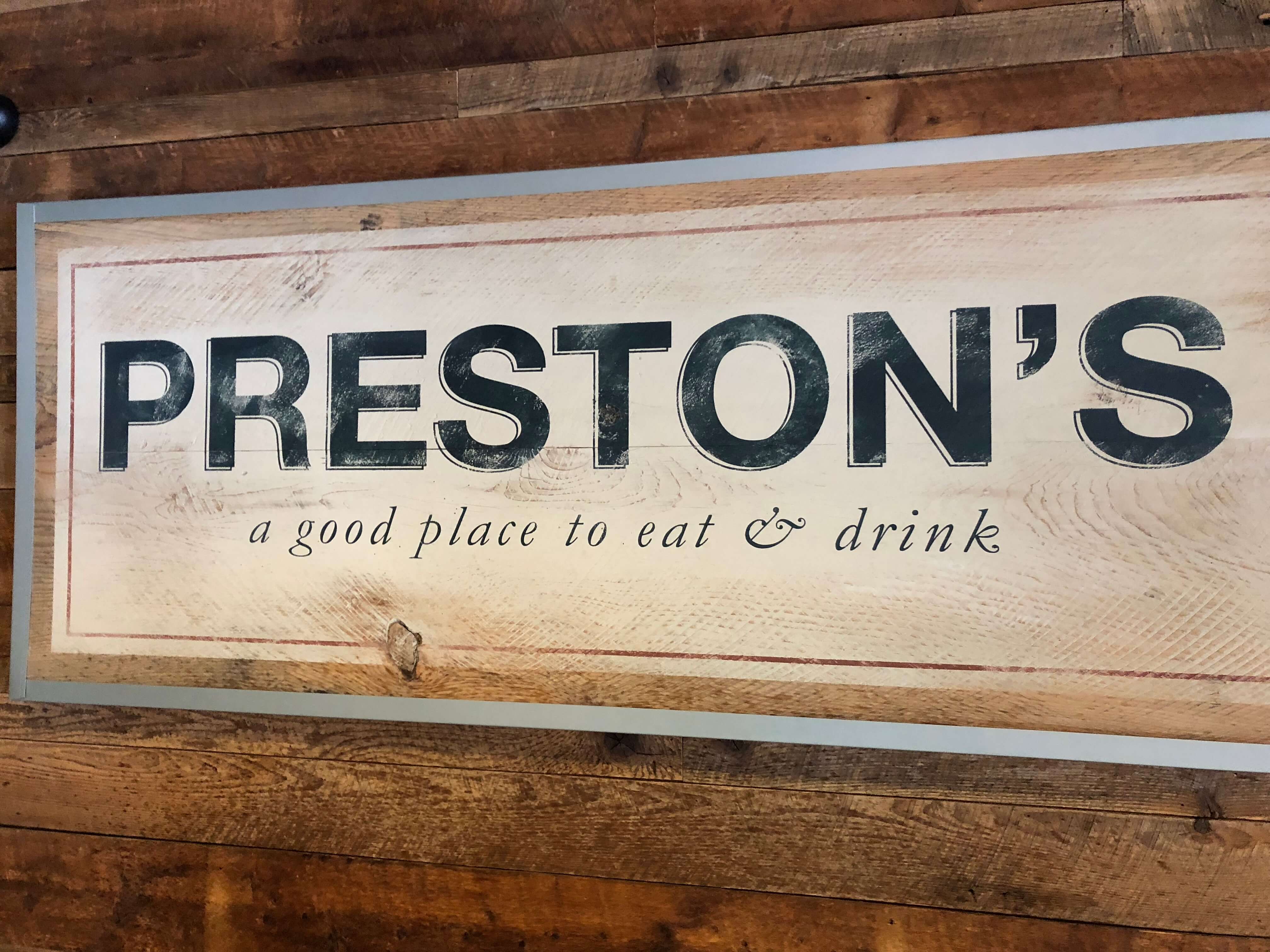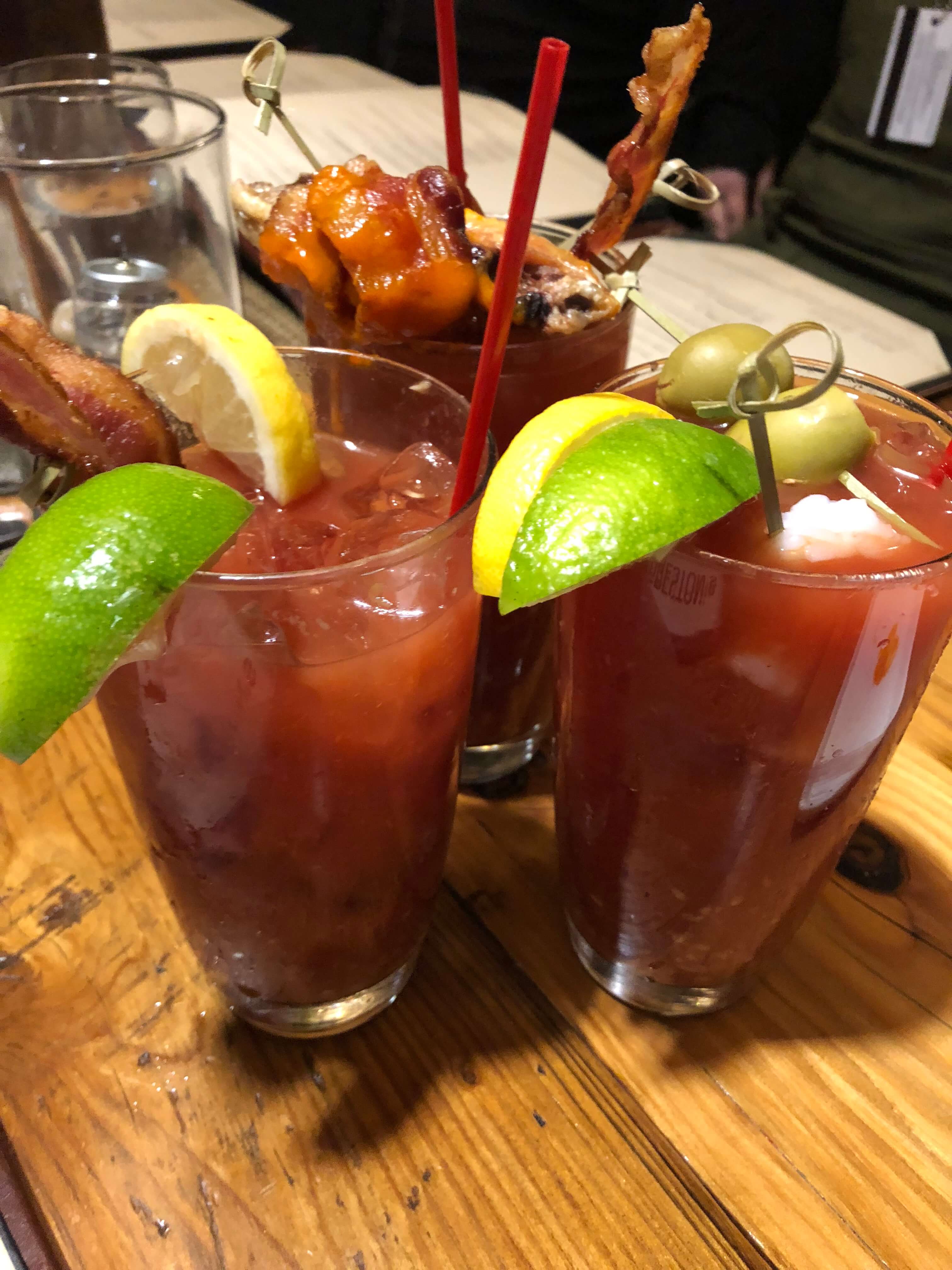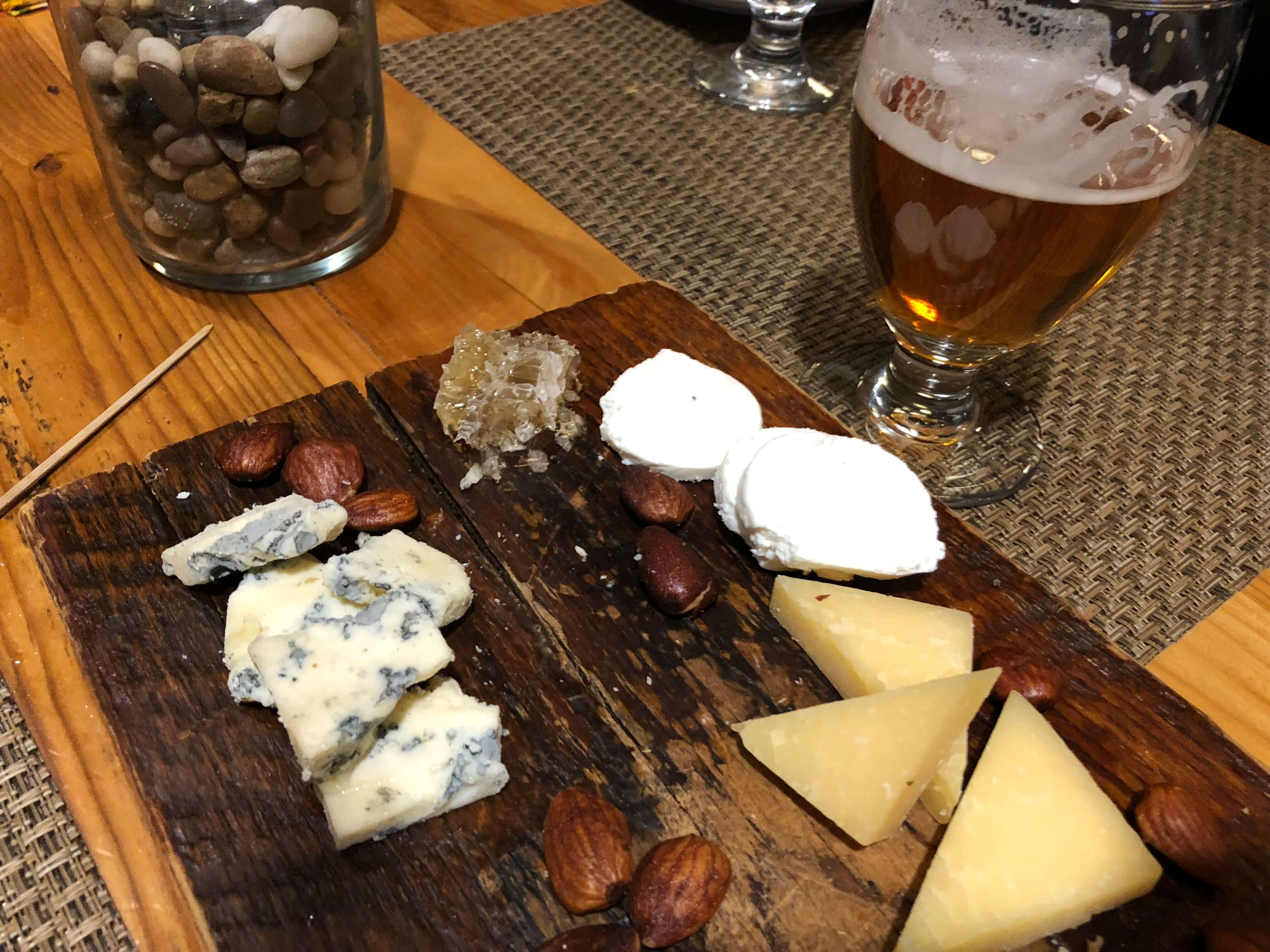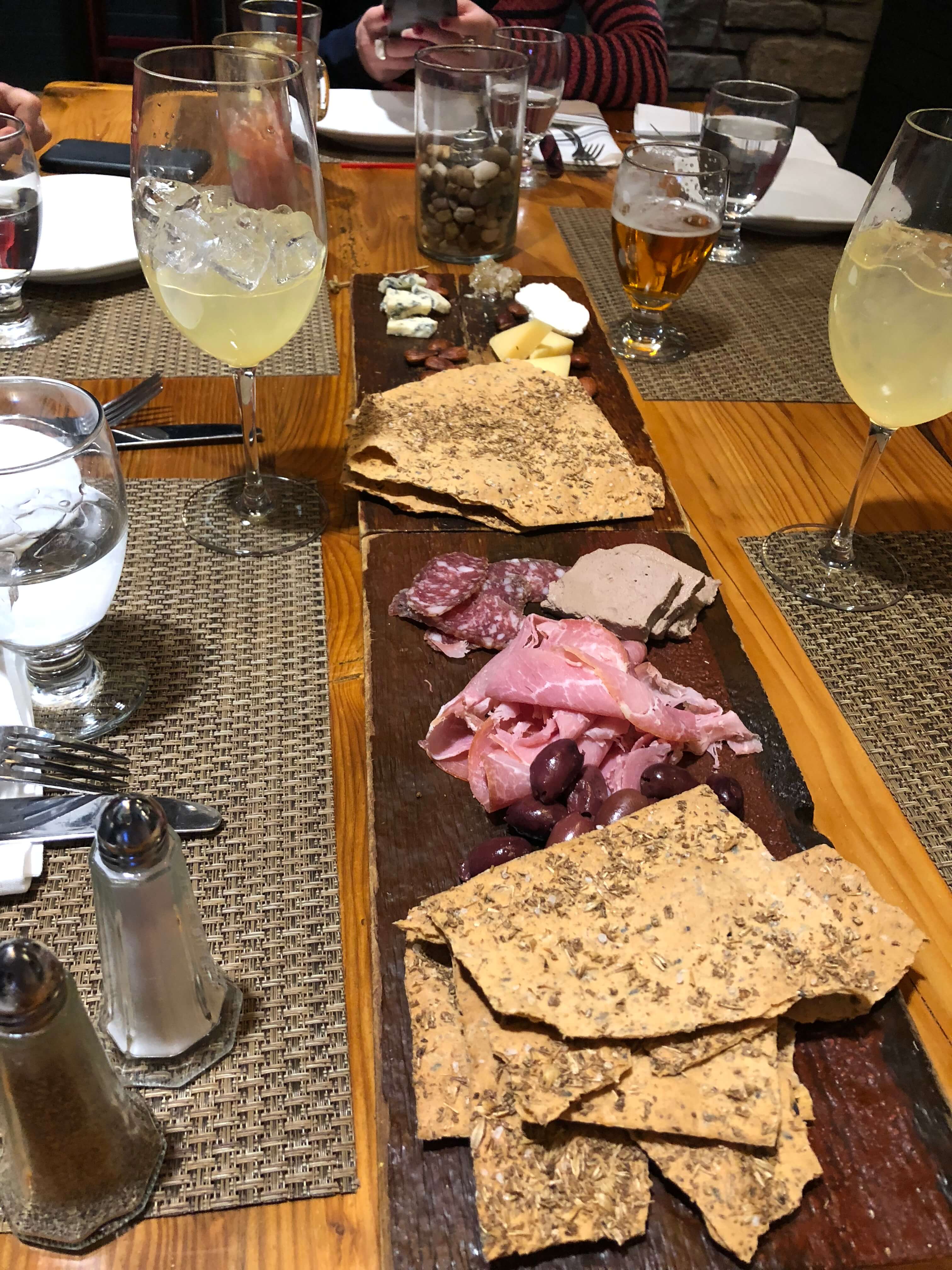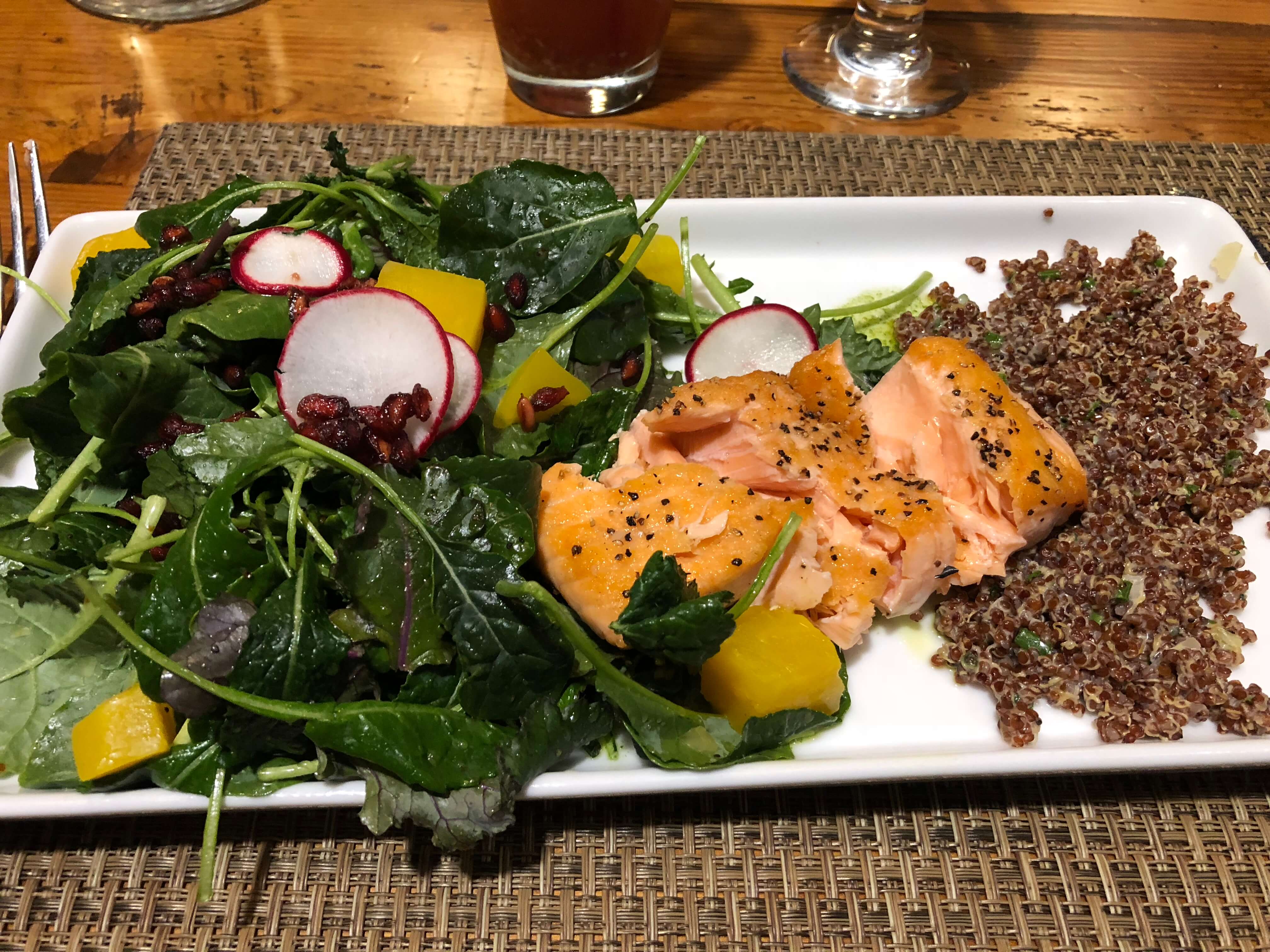 After the lesson, we went to lunch at Preston's. Featuring comfort food favorites and creative entrees, we started our experience with some cocktails where I had a Bloody Mary with shrimp (they also offer Bloody's with bacon and chicken wing!). We started our meal with Vermont Artisan Cheese and Meats, which showcases local farms weekly and includes Red Barn Lavash, Preston's Pure Honey, salted Spanish almonds. A delicious treat after a morning of skiing that I also enjoyed with their Baby Kale and Quinoa Salad. Other notable selections on the menu including the Cast Iron Shrimp Tacos, Black Bean Quinoa Wrap, and the Scallop Risotto and Vermont Pork Belly. While they offer a more sophisticated menu, the vibe of the restaurant was still very much down-to-earth where I saw many families and kids of different ages enjoying a hearty post-ski meal. This would be a great spot for a post-ski lunch or dinner or for some of their delicious cocktails.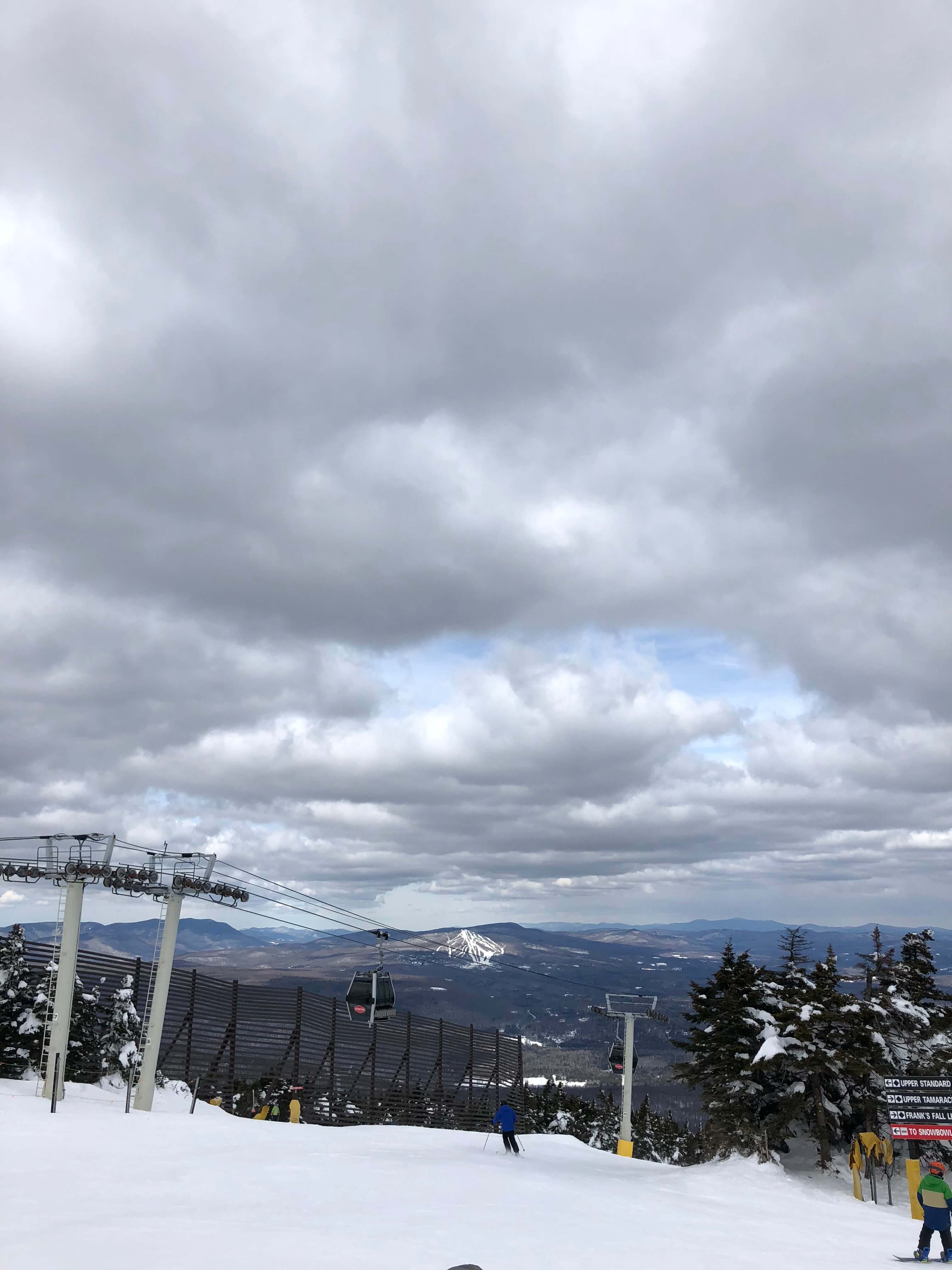 And when it was all said and done, I'm so glad that I took the lessons. Over the course of the three days, it was extremely hard to get out of my comfort zone as I internally battled my fears and discomfort. Thanks to the help and guidance of my instructors, I was able to learn the skills to ski. While it wasn't graceful and posed, I eventually found my way down the mountain using techniques I didn't know only three days ago. I highly recommend taking a private or group lesson if you're a new, adult learner. You'll be amazed at what you can do, and having the skills to ski, and ultimately live without fear is truly priceless.
I was not paid for the post but received a complimentary stay at these resorts, food and ski lessons. All opinions, as always, are my own.