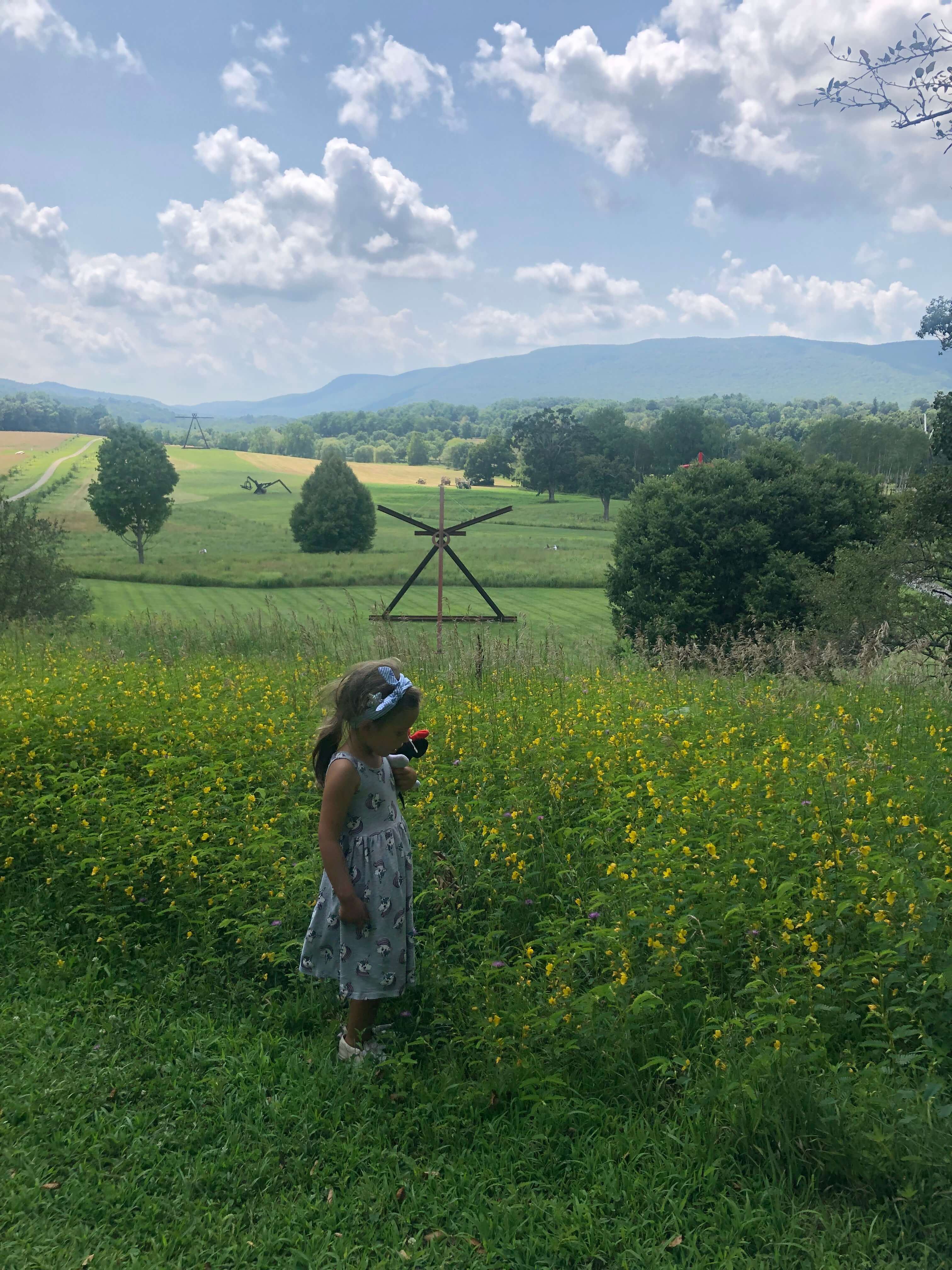 Art meets nature in the jaw-dropping Storm King Arts Center. I've heard a lot about this walking art gallery over the years so I was thrilled when we finally had the chance to visit before our weekend adventure to the Catkills.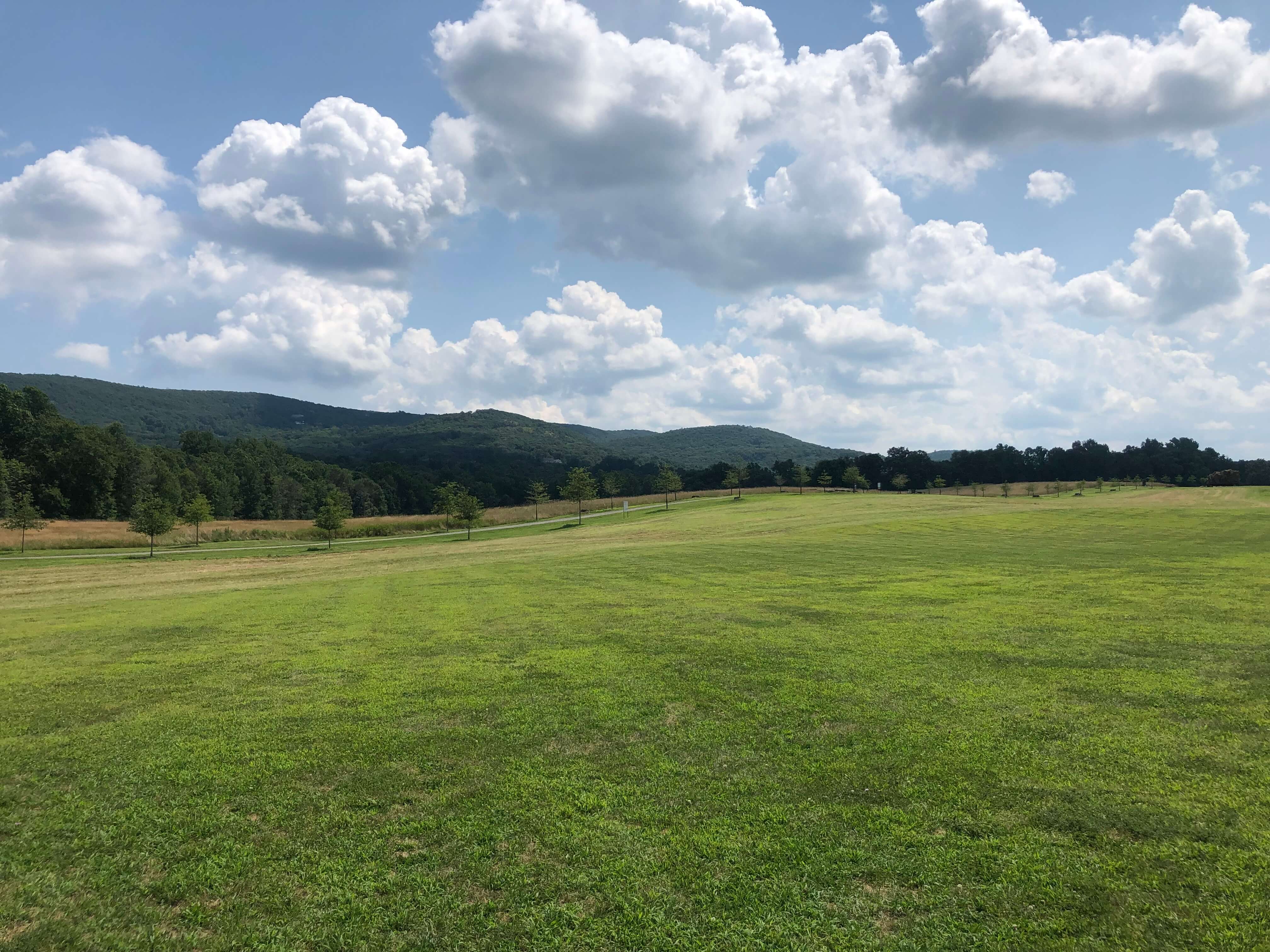 Around 45 minutes from Westchester, Storm King Arts Center is a 500-acre outdoor museum where visitors can check-out larger-than-life sculptures amongst mountains, hills and forests.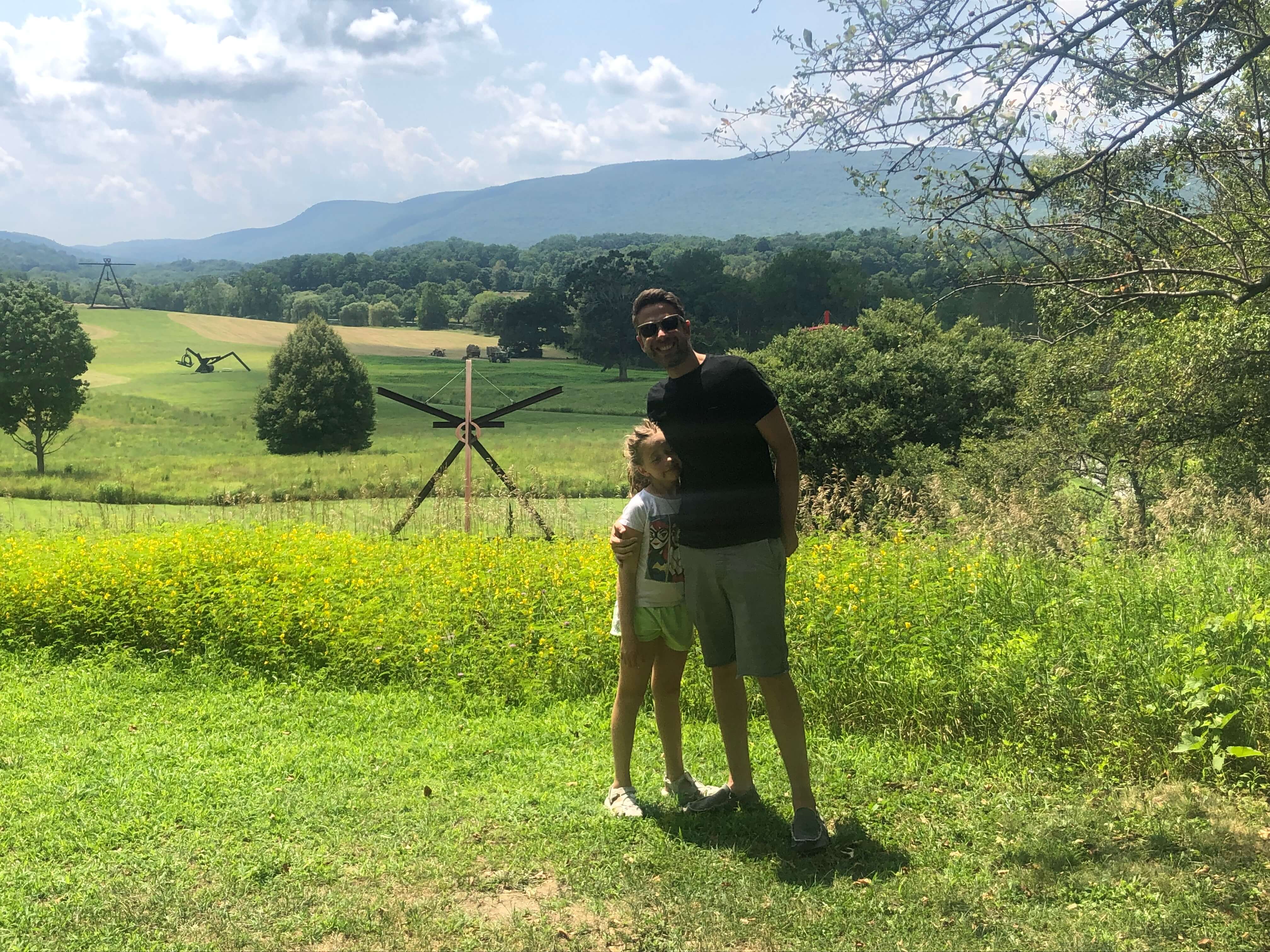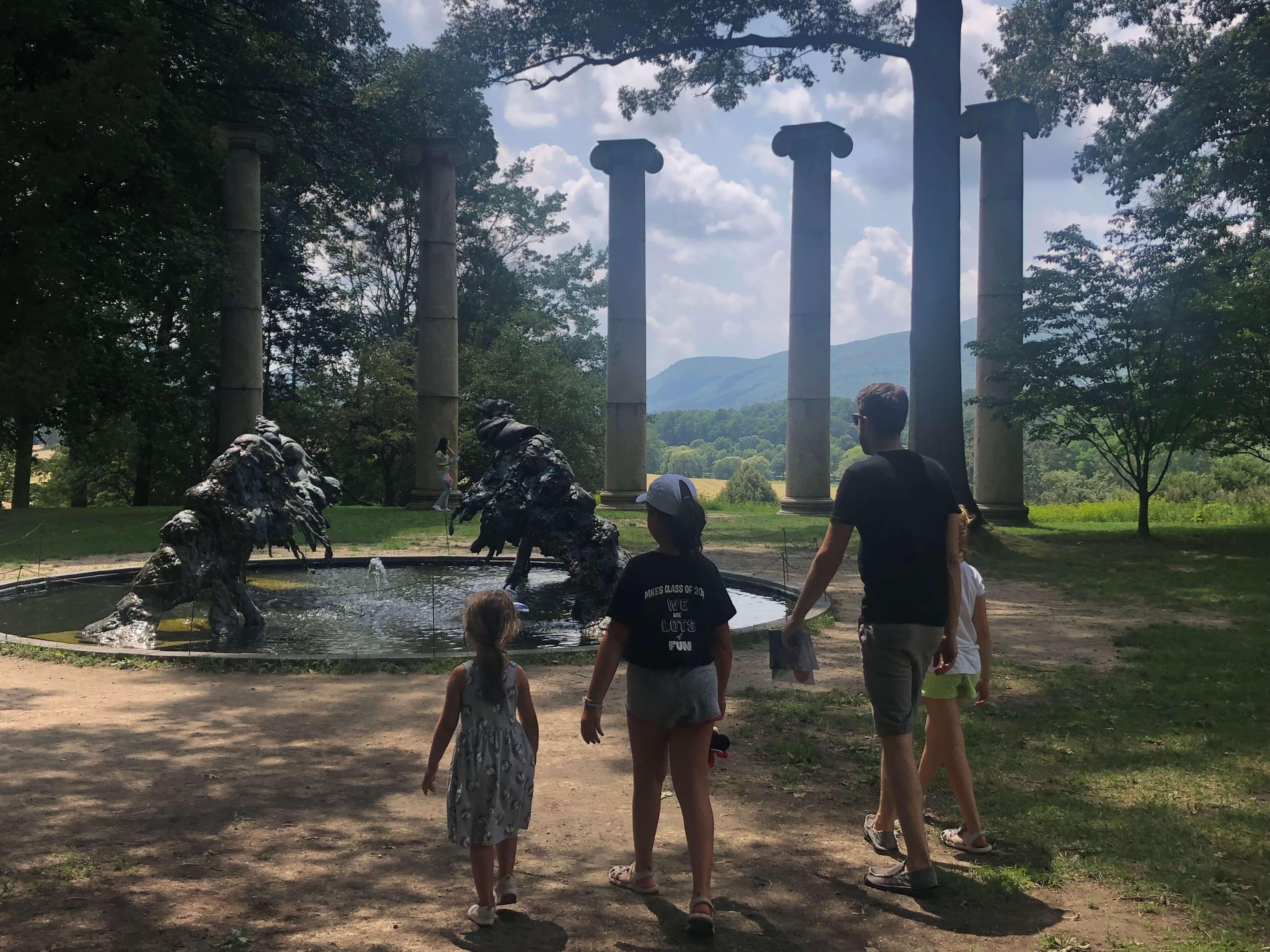 While walking around, it was incredible to soak in the exhibitions with a backdrop of greenery and a sprawling landscape that was quite magical. It was awesome to see these creative pieces and question how they came together–in their grand scale, use of different colors, and materials used.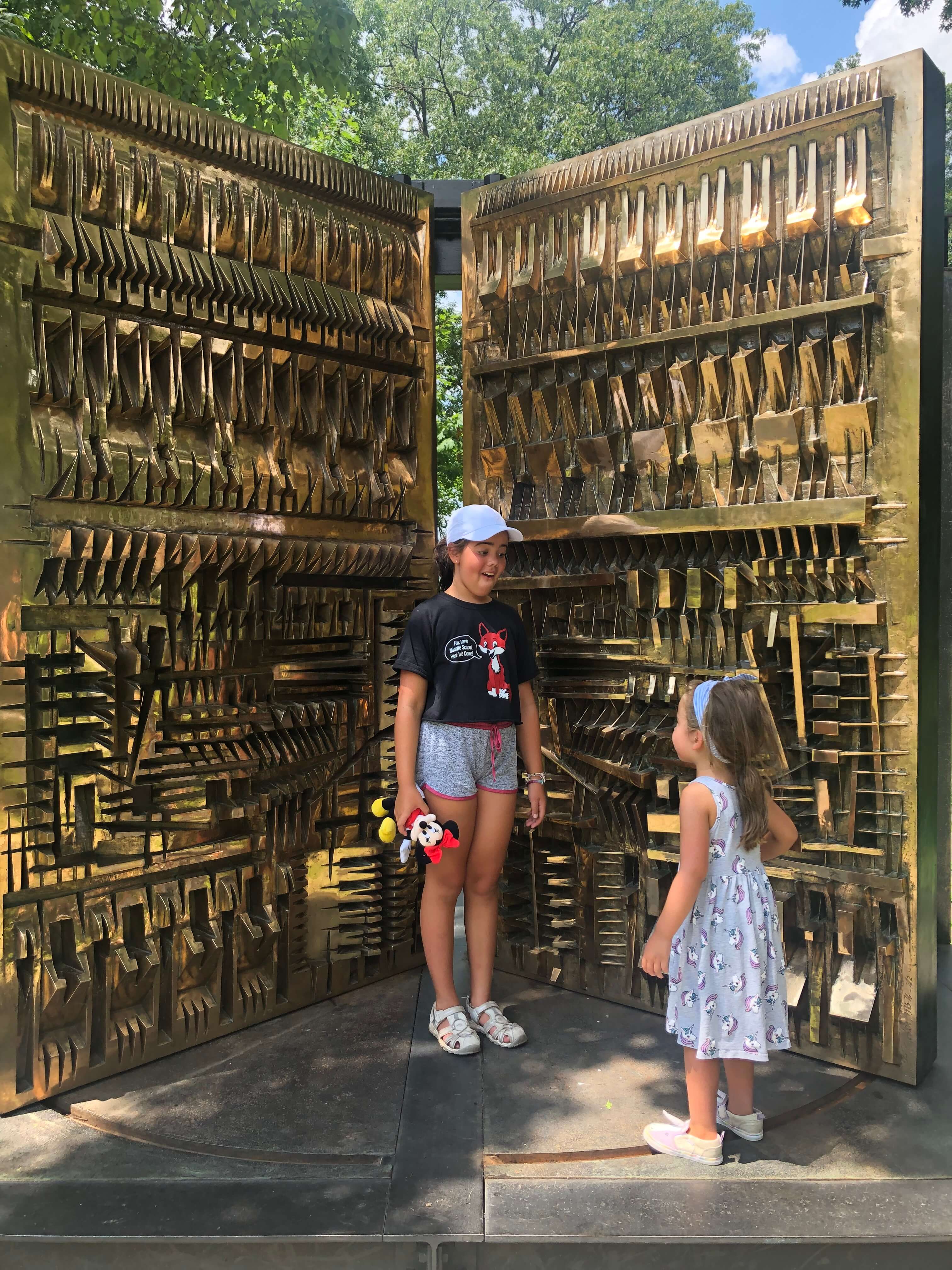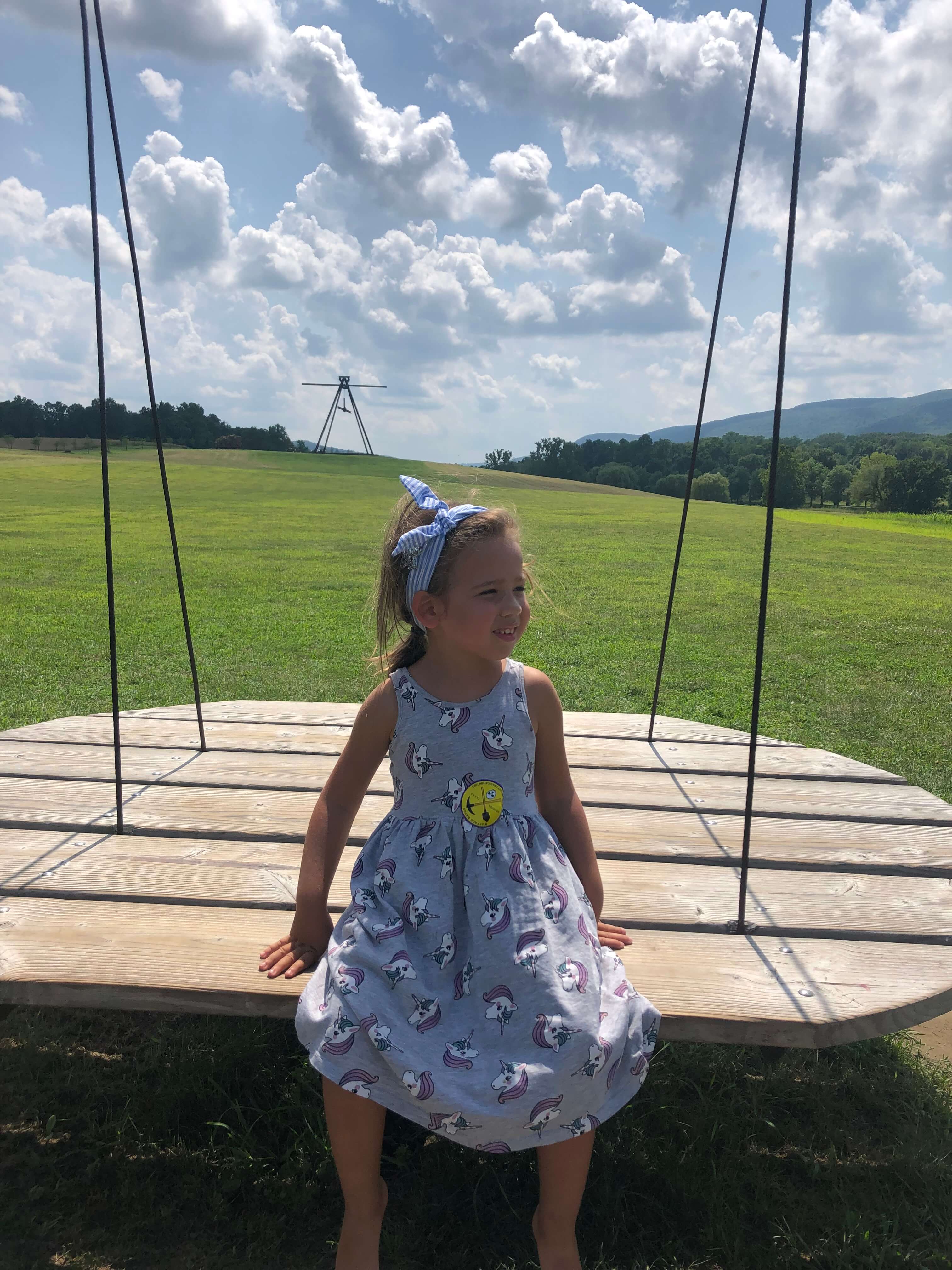 You can't touch the majority of the outdoor sculptures, there were several interactive works that you can touch and interact with. We loved the swing-like structure, She, by Mark Di Suvero and the Il Fondamento by Arnaldo Pomodora.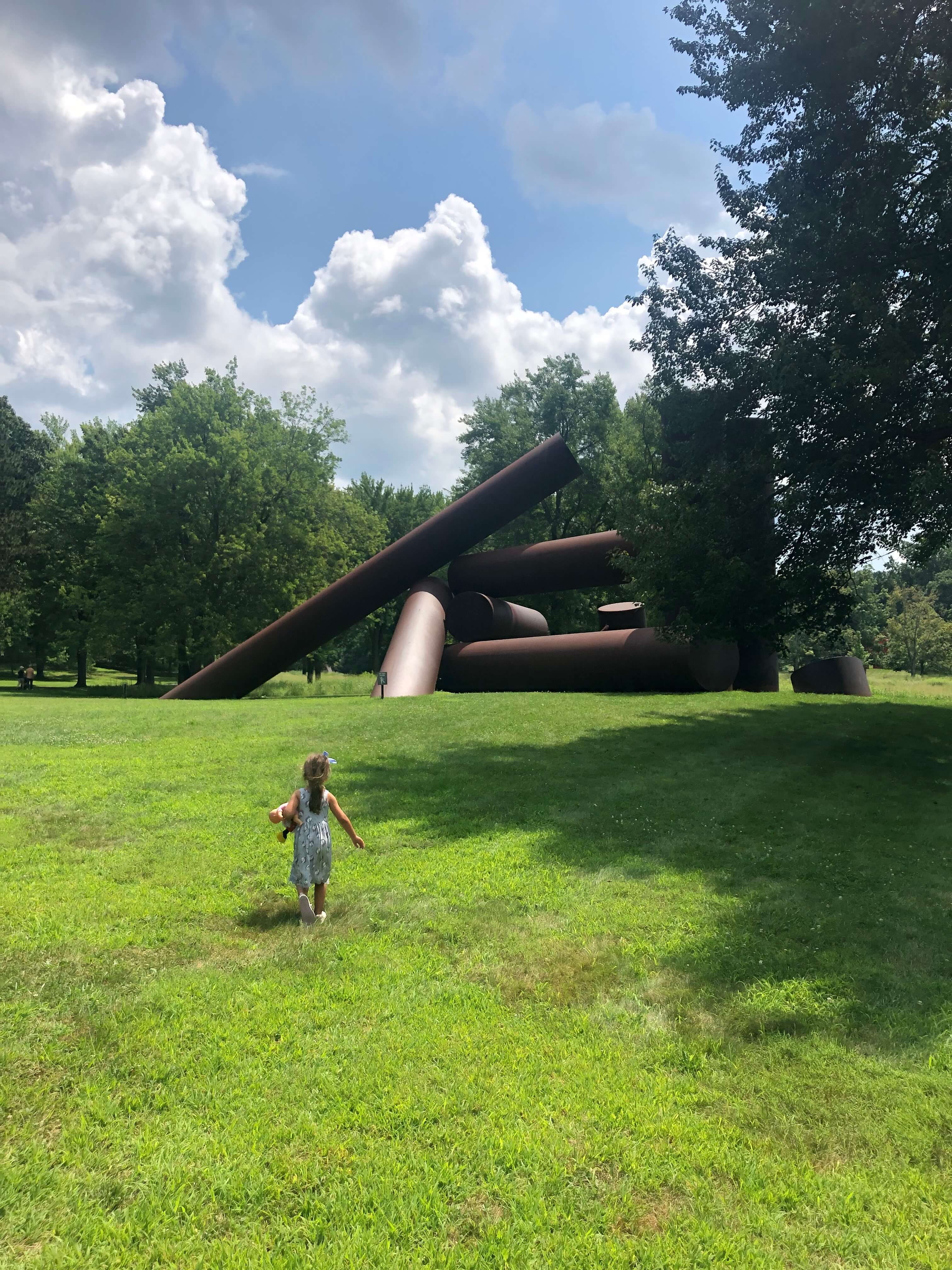 There is also a collection of new works on display (currently, this includes Outlooks: Jean Shin and Mark Dion: Follies) as well as their impressive permanent collection of contemporary works. At every pocket of the space, there is something exciting and beautiful to soak in. Yes, this does make for incredible pictures, but also evokes a sense of wonder and contemplation as we observed their massive scale and beauty that is contained within in each piece.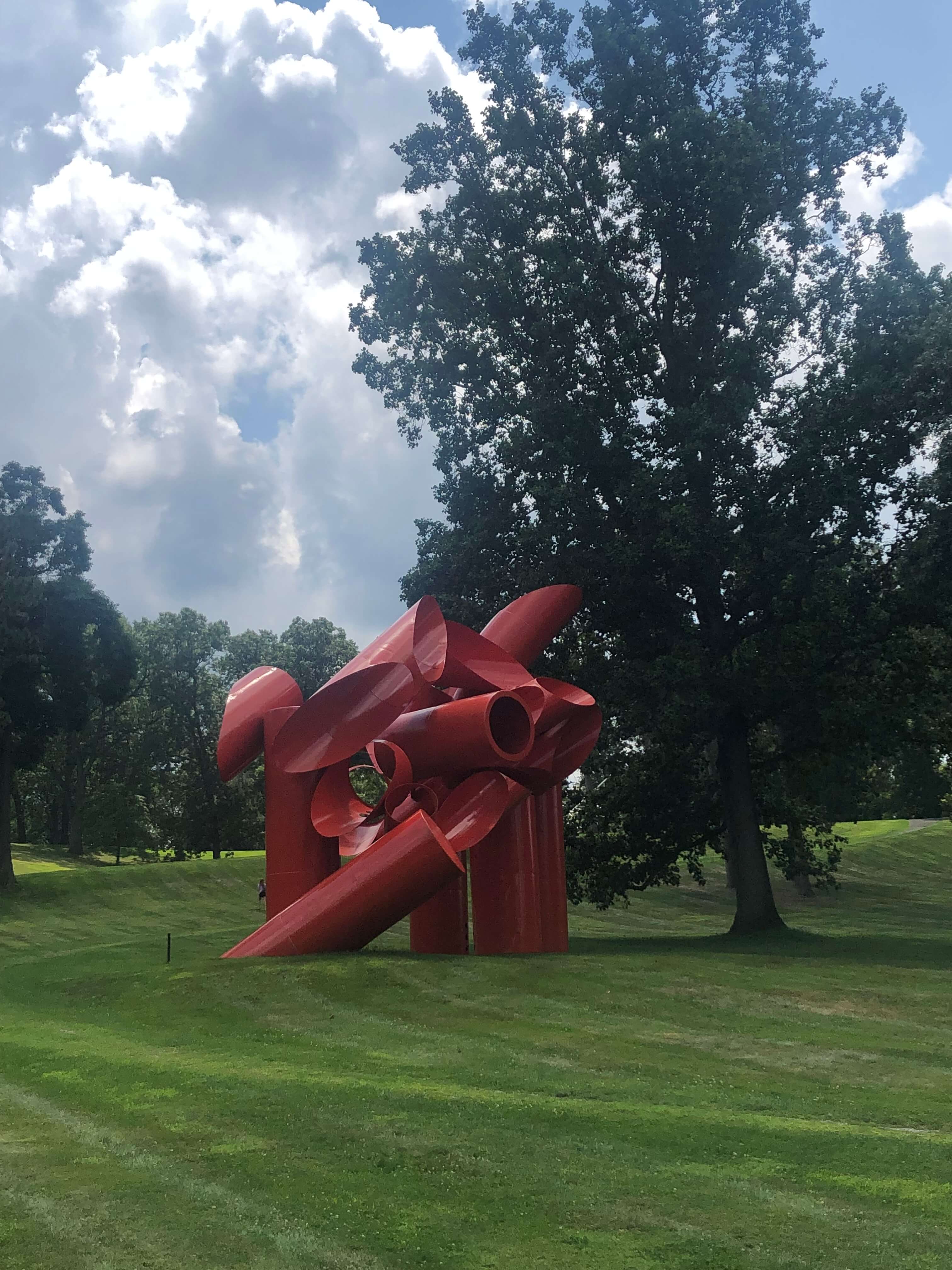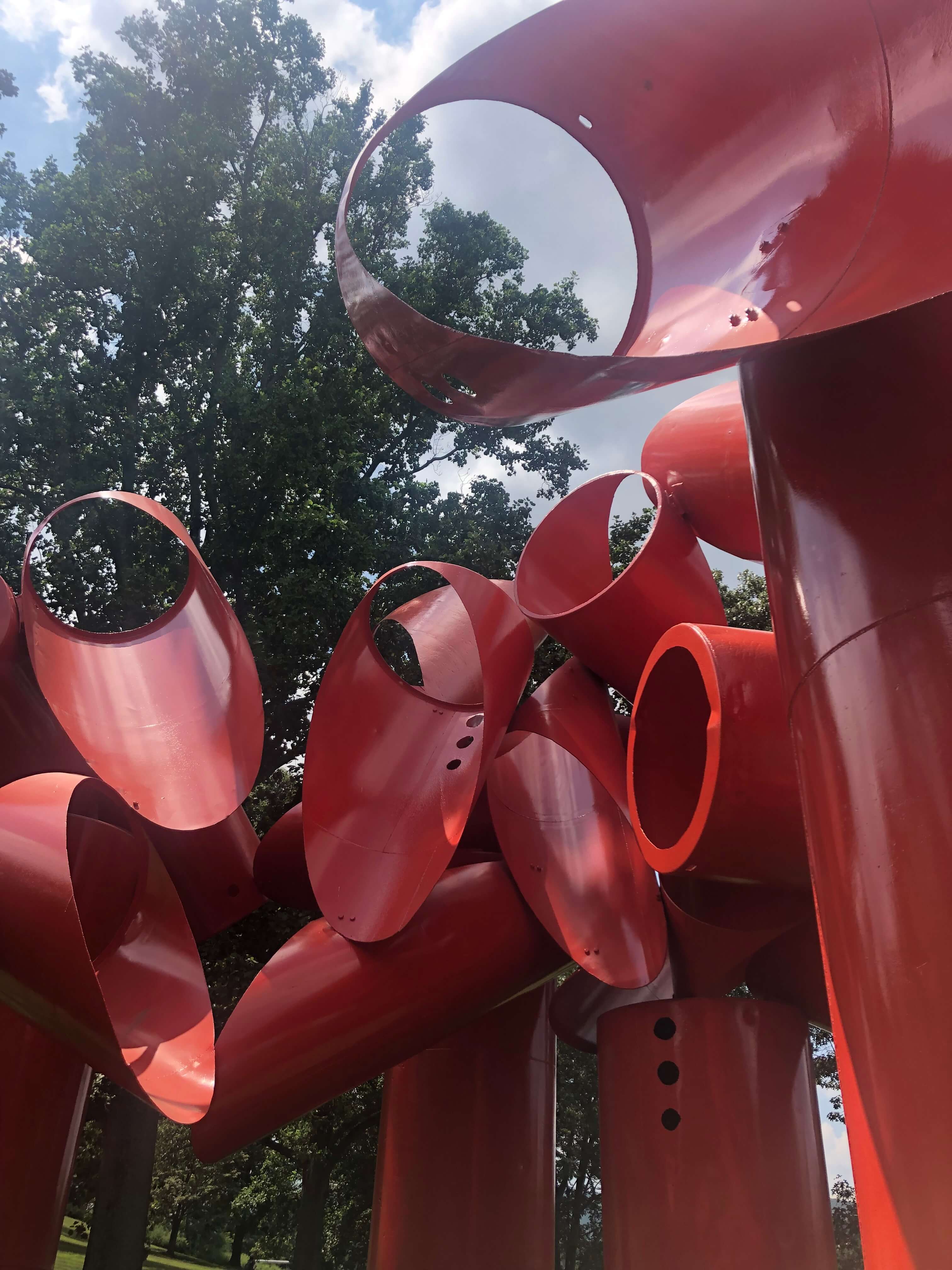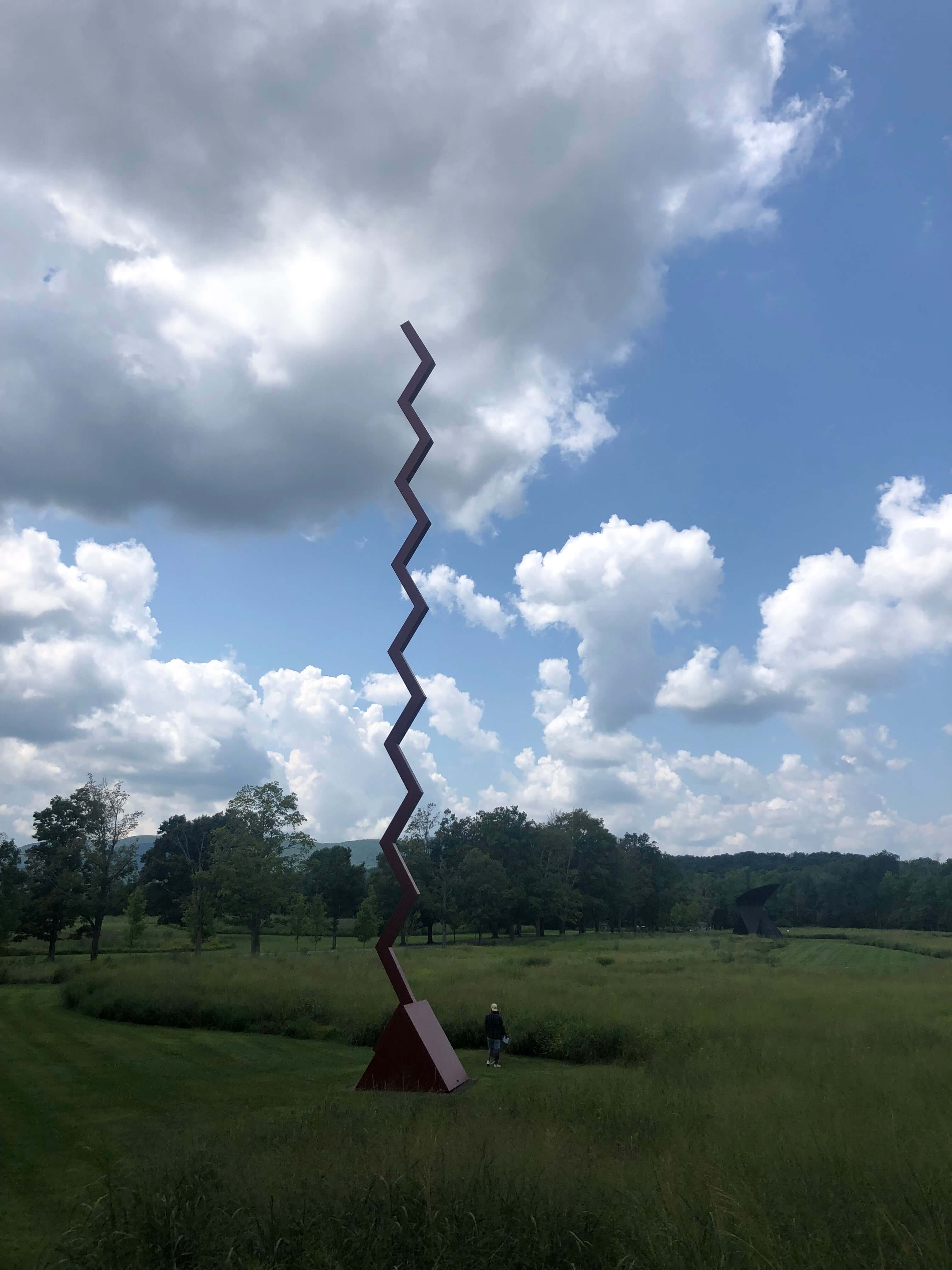 Some notables on our trip included Five Swords by Alexander Calder; Figolu by Mark di Suvero; Iliad by Alexander Liberman; Eyes by Louise Bourgeois; Endless Column by Tal Streeter, to name a few favorites.
And with all of that exploring and walking, there is a tram on-site that can take you to various points of the grounds. You can also rent bikes at Storm King to experience this massive space on their bike paths, which would be really fun for older kids.
There is also plenty of options for food with an Outdoor Café, Café Cart, and Food Truck, offering a sandwiches, soups, salads, desserts, wine, beer and coffee. You can also bring your own lunch which makes for a peaceful lunch amongst art and nature.
Get there
Storm King Arts Center
1 Museum Road
New Windsor, NY 12553
For more information, please visit: https://stormking.org/
Weekend Jaunts was given tickets for the purposes of this review. All opinions, as always, are our own.