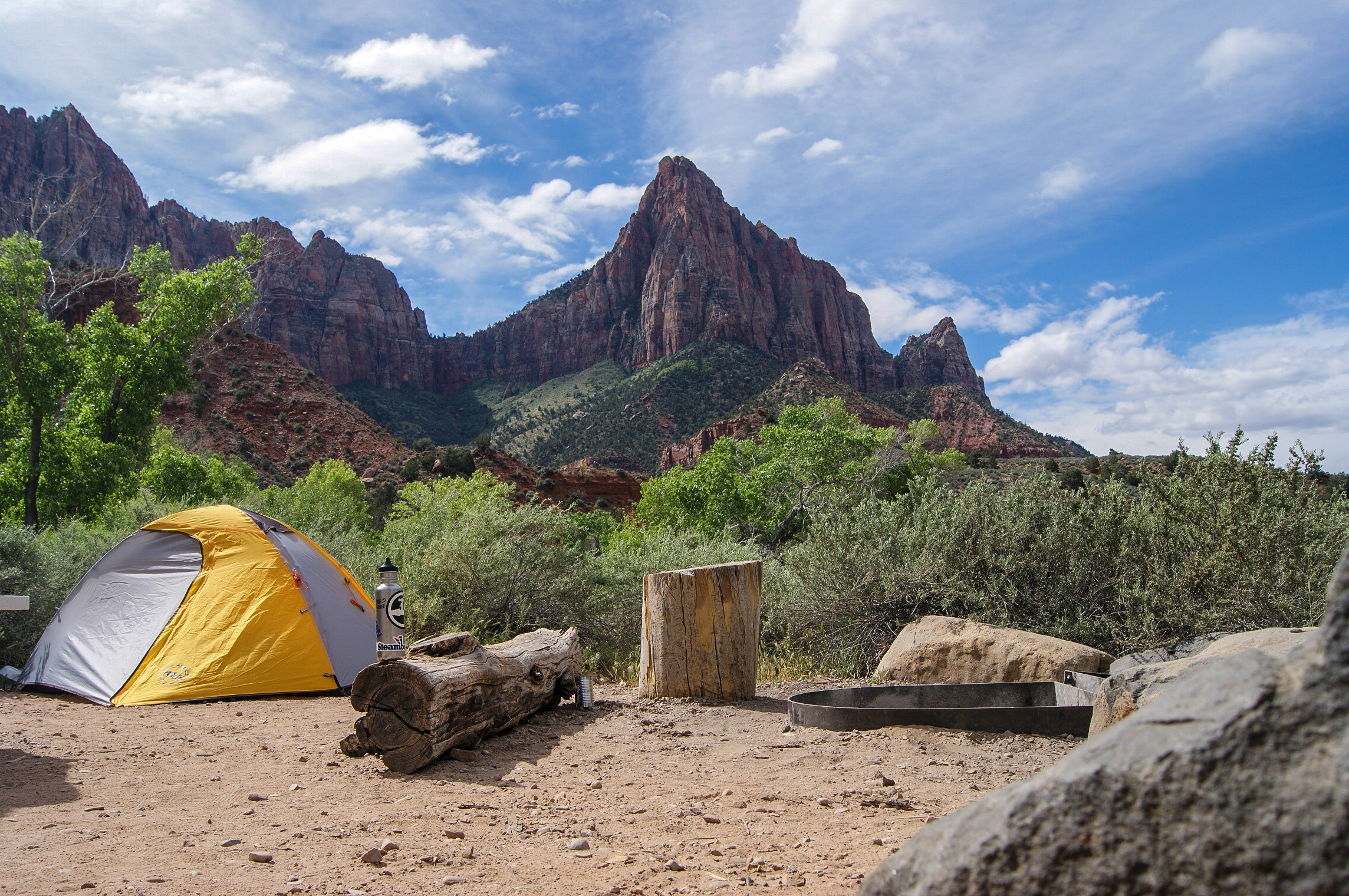 Guest Post by Tim Fox of Outdoor with J
Thinking about your next family camping trip? Awesome. With any big trip, you have to prepare and get organized, especially so when you add an outdoor experience to the mix.
Below, check out some new family camping tips that you can easily implement on your next adventure. Happy camping!
Tips for Your Next Family Camping Trip
1 .Pack everything in storage bins. This will make everything easier since storage bins can be easily stacked into a car. Additionally, they are strong enough to be used as makeshift seats and they are waterproof.
2. Bring a sleeping bag. This is an essential item will make your time spent outdoors as comfortable as possible. If possible, bring one or two spare sleeping bags in case any of the sleeping bags get damaged or flooded.
It is also a good idea to lay down foam mats under your sleeping area in your tent, to be more comfortable.
3. Bring glow sticks. Not only are glow sticks fun, they are practical when you are camping since there is usually limited-to-no-electricity.
Glow sticks can be used for seeing your children at night while they play or you can attach glowing sticks to three stumps, ropes, or any other obstacles that are not visible at night. Bonus: kids love them and they are super compact for traveling around with.
4. Be prepared for the process of starting a fire
The campfire is such a fun part of the camping experience but it needs to be done safely.
Bring lots of matches, preferably waterproof and long sticks. However, it is a good idea to bring lighter in case your matches don't work because of humidity or you accidentally drop them in the water.
Take the time to make or buy some dry material that will catch fire easily, preferably stuff toilet paper rolls with dryer lint. They do not use much space and you can carry them in your backpack. With this kit you will be able to light a fire in minutes.
5. Bring different types of clothes for all types of weather.
It is not unusual especially when you go outdoors to see extreme weather changes even in one day. So, it is best if you bring all season clothing with you.
Big temperature differences can occur on your family camping trip, so make sure you bring something warm especially at night when you may experience big temperature drops.
Be sure to bring extra items for the kiddos as well.
6. Plan your shelter.
You must carefully plan the setup for your tents. Usually, tents are not enough, and you must bring straps as well.
The extra protective layer above your tents will make the days fun when it is raining as well as provide you with an extra safety feature for your shelter.
It is best if you bring with you even multiple straps in case you want to protect the cooking area or the campfire without being soaked.
7. Keep the kids entertained
The family camping trip is the adventure that the children love, don't they? So, it is best to be prepared for every occasion.
Try not to bring any tech toys or devices for your kids. Make them enjoy the camping trip by soaking in the environment all around them and using their imagination.
You can strap rope on the lower part between two threes and make them balance to walk and make sure you bring board games like cards or monopoly for the rainy days.
8. Bring a First-Aid kit
Wherever you go, bring a First-Aid kit just in case something bad happens. Since you are in the outdoors, you'll want to make sure that you are protected from bug bites, cuts, and scrapes. In general, this includes bandages, small scissors, tweezers, and ointment, to name a few options.
9. Pack your cooling ice chest
If you are going on one or even two-day camping trip, it is best if you stuff your cooler with ice so it can keep your food and beverages fresh and cold.
10. Inspect your sleeping bag and tent before you go
If you have previously used your sleeping bag and tent on a camping not too long ago, you must inspect your gear before you go on the camping trip.
The tent or the sleeping bag can be full of moisture which must be dried out before you go. Otherwise, it will absorb the heating from your body while sleeping.
Your camping gear might be damaged from your previous camping experience too which you failed to notice. It is very unpleasant if you find out about this when you already arrived on the campsite.
11. Plan your meals and water
Since you might have limited recourses on your family camping trip, you have got to plan your meals as well as make the process easier. It is best if you prepare your food before you go on the camping trip, like putting it into separate zip bags, slicing it (if it is possible).
12. Bring lots of water.
As being the key element for our survival, you must plan your water supplies, just in case if there is no fresh water source near the campsite
We hope that these simple tips will help you to make your family camping experience easier and enjoyable. Preparation, organization, and education is key for an adventure like this. Take the time to do a bit of research on your next camping journey and apply some of the tips you learned today for a smooth and easy outdoor adventure.