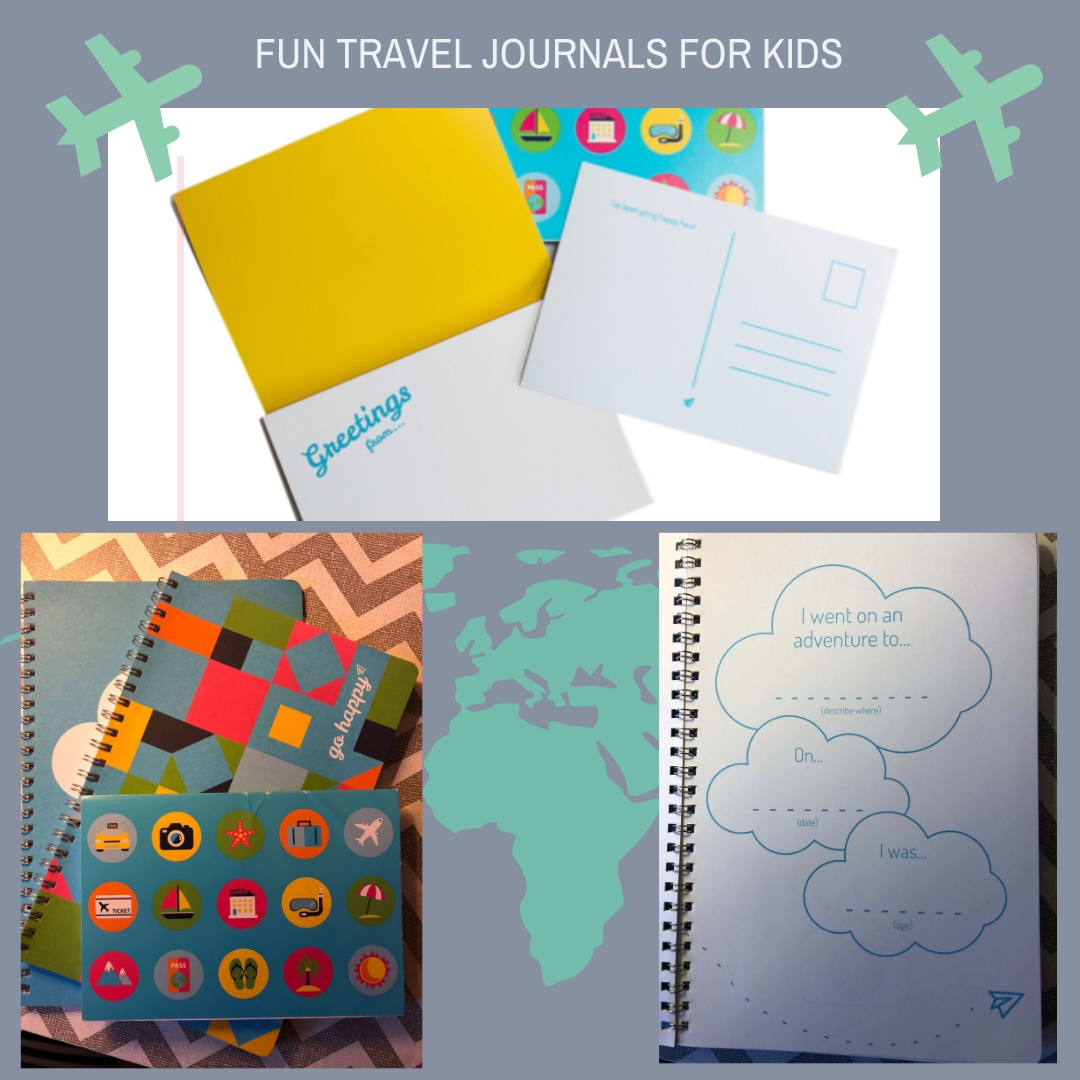 Exciting news for mini travelers, Go Happy recently announced the addition of their new Go Happy Memories and Art Set to their travel collection. This travel-ready kit includes a travel journal, a postcard set, and a travel sketch book.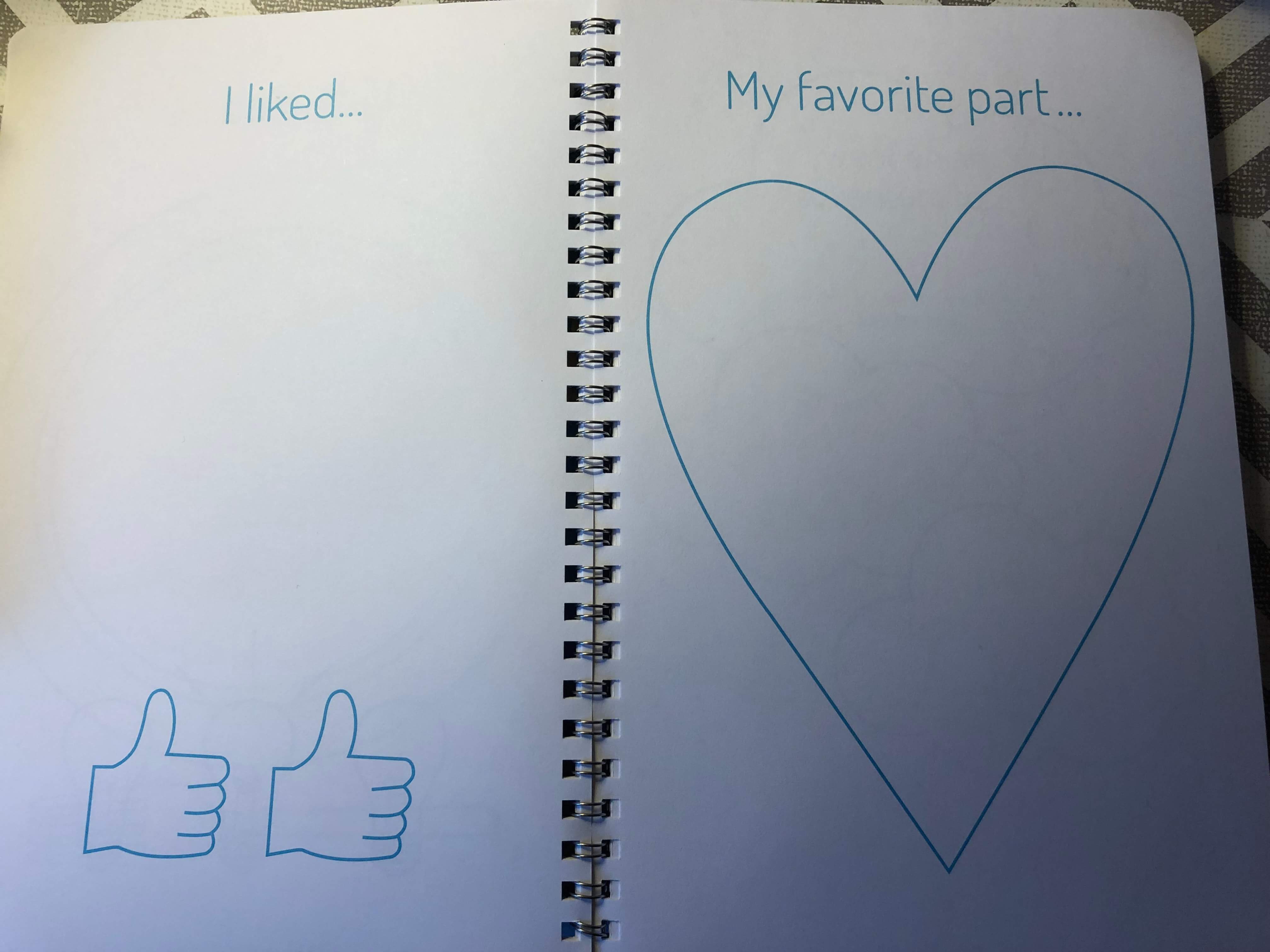 The journal is an awesome ways for kiddos to record moments of their trips while on-the-go while also keeping them engaged. The journals feature a variety of open-ended prompts, encouraging kids to answer statements like "I liked…," "I ate…," "My favorite part…" etc. Personally, I love this as a way for them to express themselves without the use of tech where they can have a collection of moments to reflect on and remember in the future.
Another favorite is the postcard set, which includes 15 blank postcards so kids can send out messages to their friends and family members while they are away. While we do like to send cards from the places we visit, the reality is with three traveling kiddos we sometimes forget to get the cards or the postcards where having this set up beforehand is one thing to make this part of the trip a little easier.
The kit also comes with a sketch book, which is great for both older and younger travelers where they can use this space to write or draw about their trip. My four-year-old and I use it to learn letters on-the-go whereas my 10-year-old uses it to chart her thoughts.
Additionally, the Go Happy Memories & Art Sets are printed in NYC and made from environmentally friendly, sustainable materials and with vegetable based ink.
They can be purchased as a bundle set or individually, and available now at GoHappyKids.com. 
I was provided a sample for review. All opinions, as always, are our own.