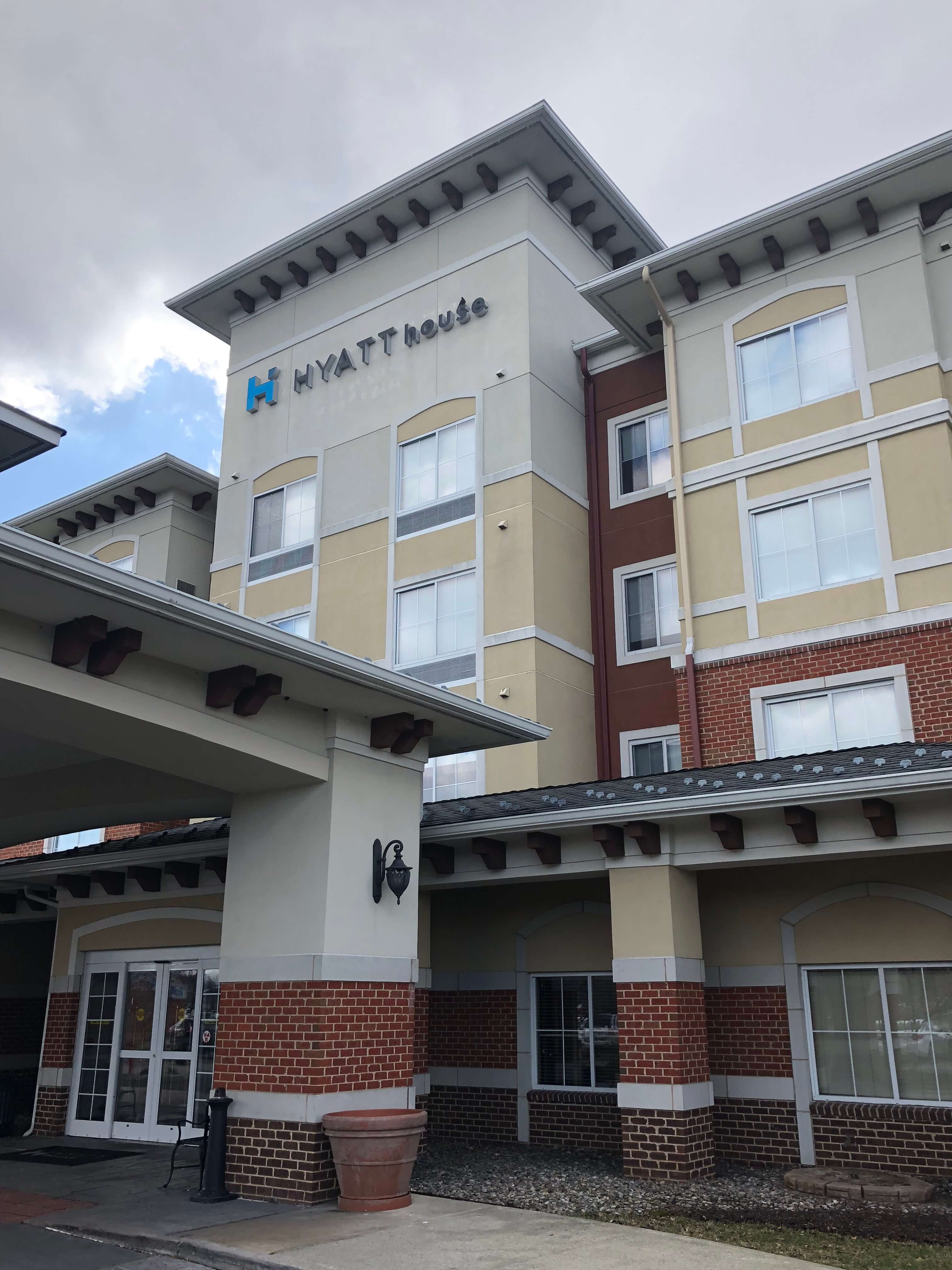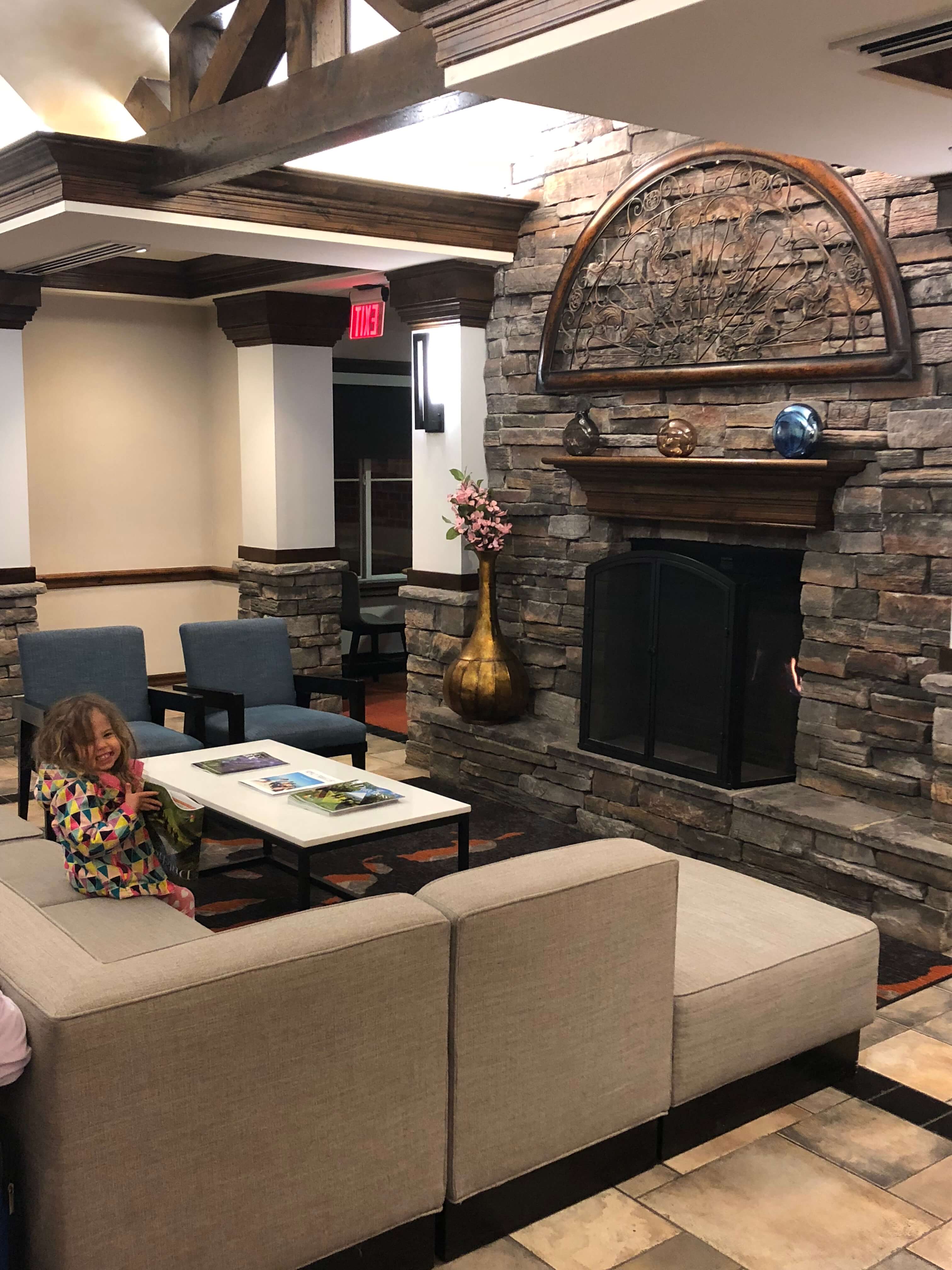 One of the most unexpected parts of our recent trip to Dutchess County was our incredible stay at the HYATT House Fishkill/Poughkeepsie. A part of the HYATT House properties, the HYATT House Fishkill/Poughkeepsie was recently renovated in 2016 to offer visitors the comforts of home featuring incredible amenities and spacious living quarters.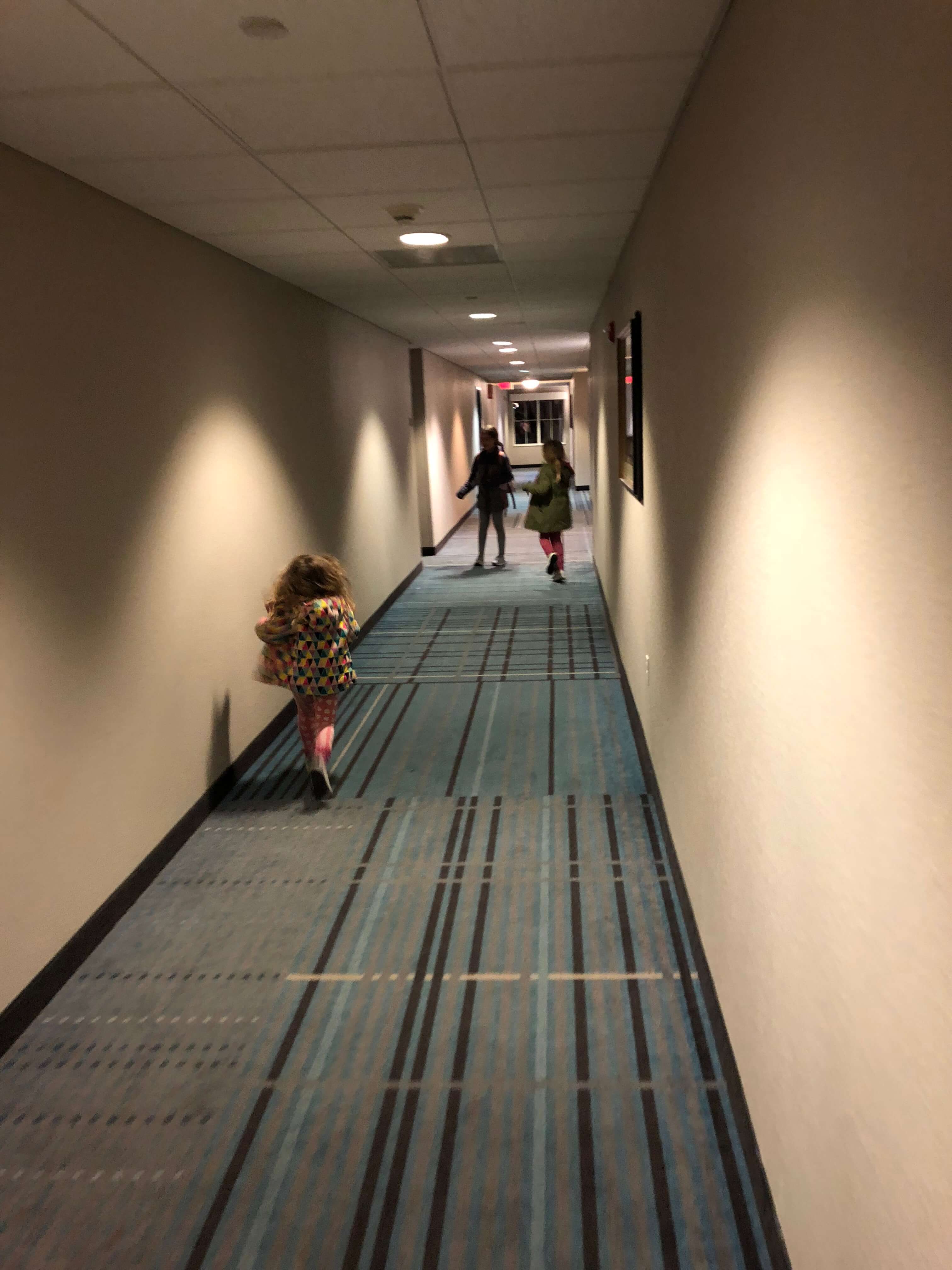 After a full day of exploring parts of Dutchess County (more details in a future post), my family and I were excited to relax and enjoy the evening in and were completely floored when we walked into our luxurious suite at the HYATT House. Complete with two large bedrooms, two full-sized bathrooms, an office area, a full kitchen, and a spacious living room with the coolest couch, we couldn't believe how spacious the suite was, which, at 550-square-feet, was actually bigger than our first Brooklyn apartment. The kids were literally freaking out as they excitedly jumped on the bed, saying how beautiful and cool the room was.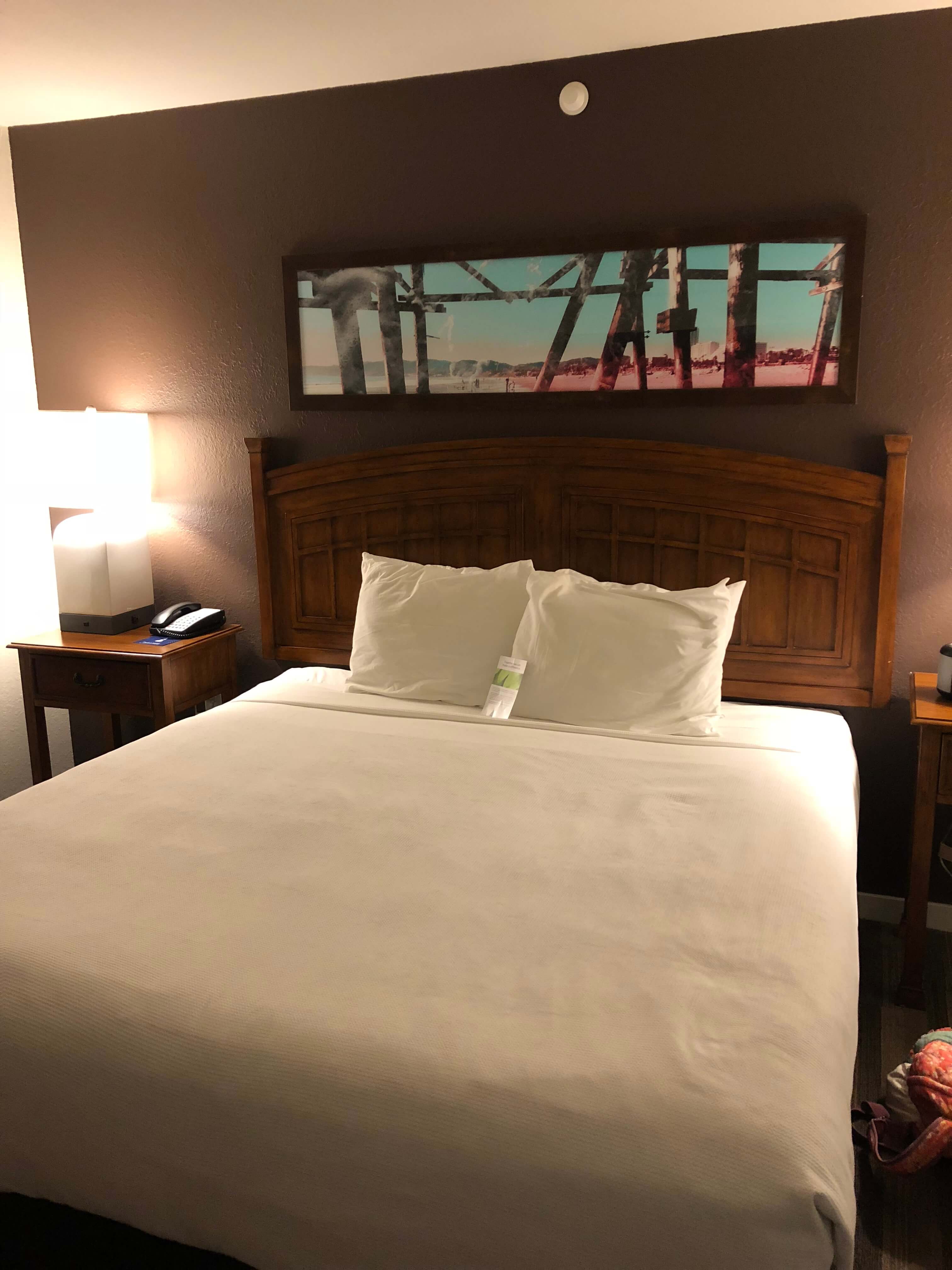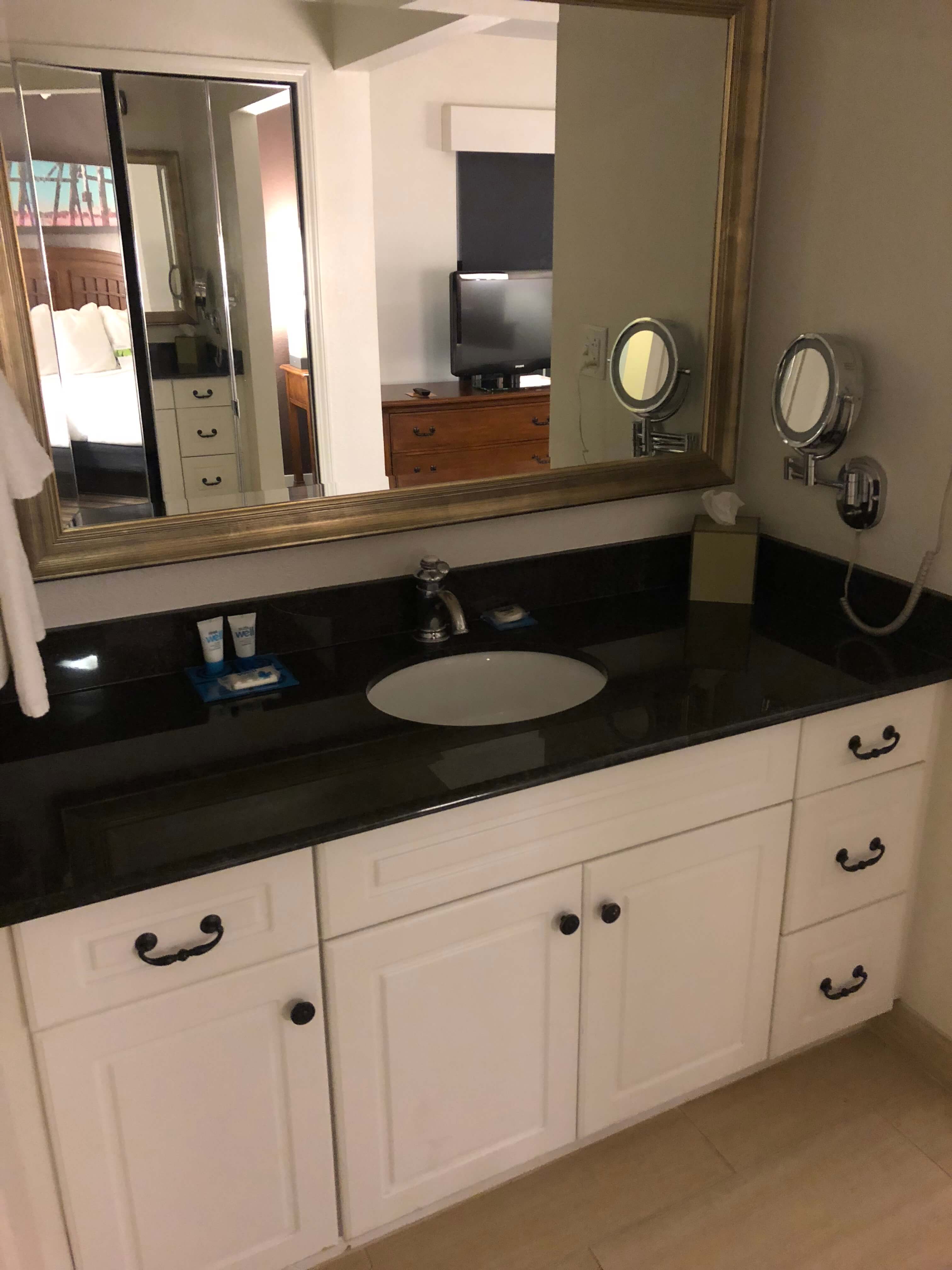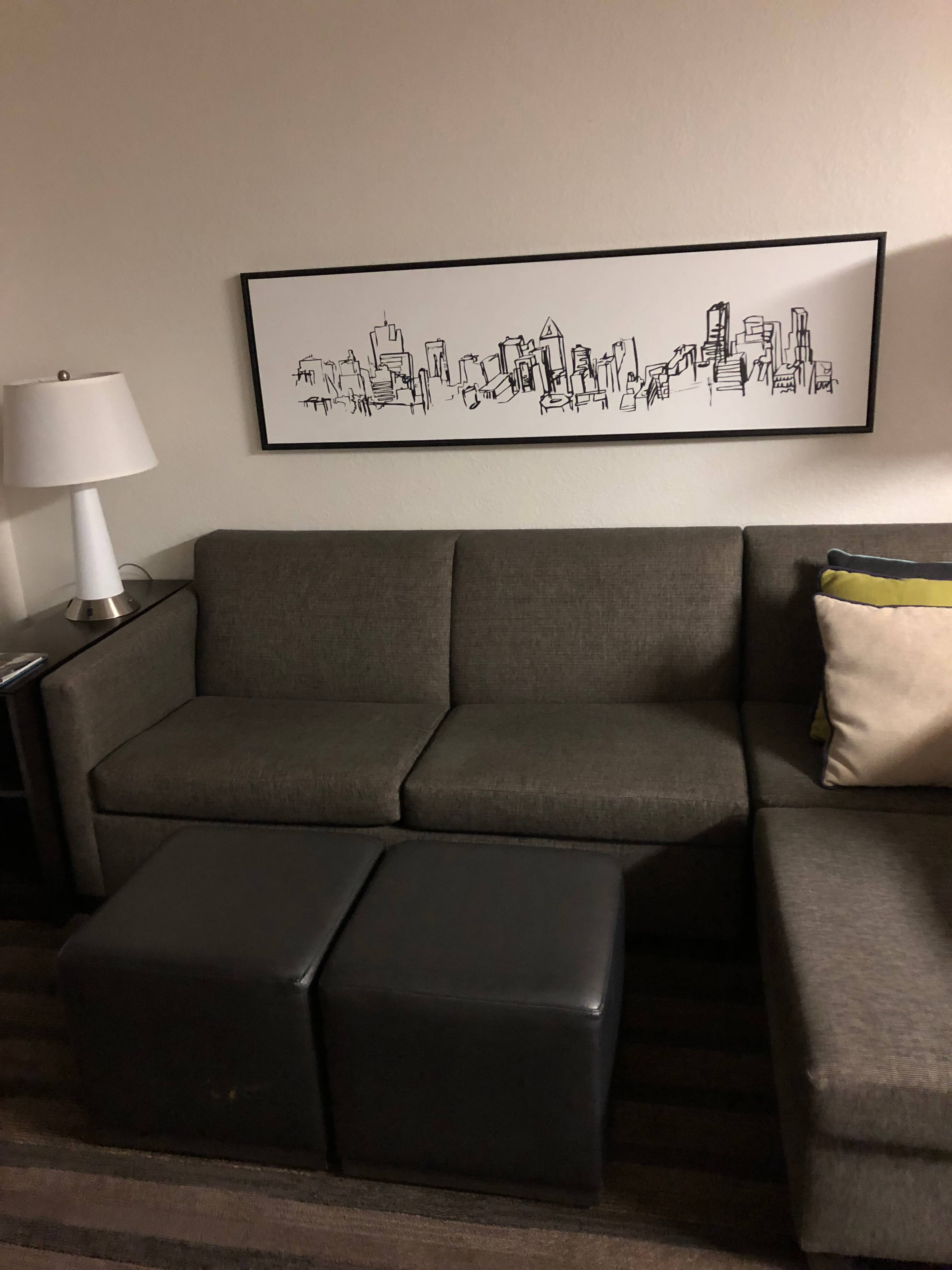 After the jumping session, the girls settled into their room to watch some HGTV (they are obsessed!) as I checked out the expansive kitchen, complete with a modern refrigerator, ice maker, microwave, dishwasher, stove, small appliances, utensils, plates, cups–providing us with everything we could possibly need to enjoy the amenities of home in a hotel. As a family of five, this was an awesome feature that I could see using if we wanted a chill evening or morning in without having to go to a restaurant. The bedrooms were equally impressive, dressed with tons soft bedding and pillows, dressers and flat screen TVs in each bedroom (for a total of three TVs in the entire space). I also loved how big the bathrooms were, complete with a full shower and bath in each one, and a double vanity. I also appreciated that the room had a desk area and complimentary Wi-Fi that I used to catch up to some emails when the kids when the kids went to bed. And while we were situated outside of the parking lot and a nearby shopping center, the room was really quite and dark as everyone commented on what a wonderful night sleep they got.
In the morning, we went downstairs to enjoy their complimentary Bistro Breakfast. This included a variety of cereals, pastries, eggs, bacon, fruit, yogurt, and of course coffee, and tea that really offered something for everyone.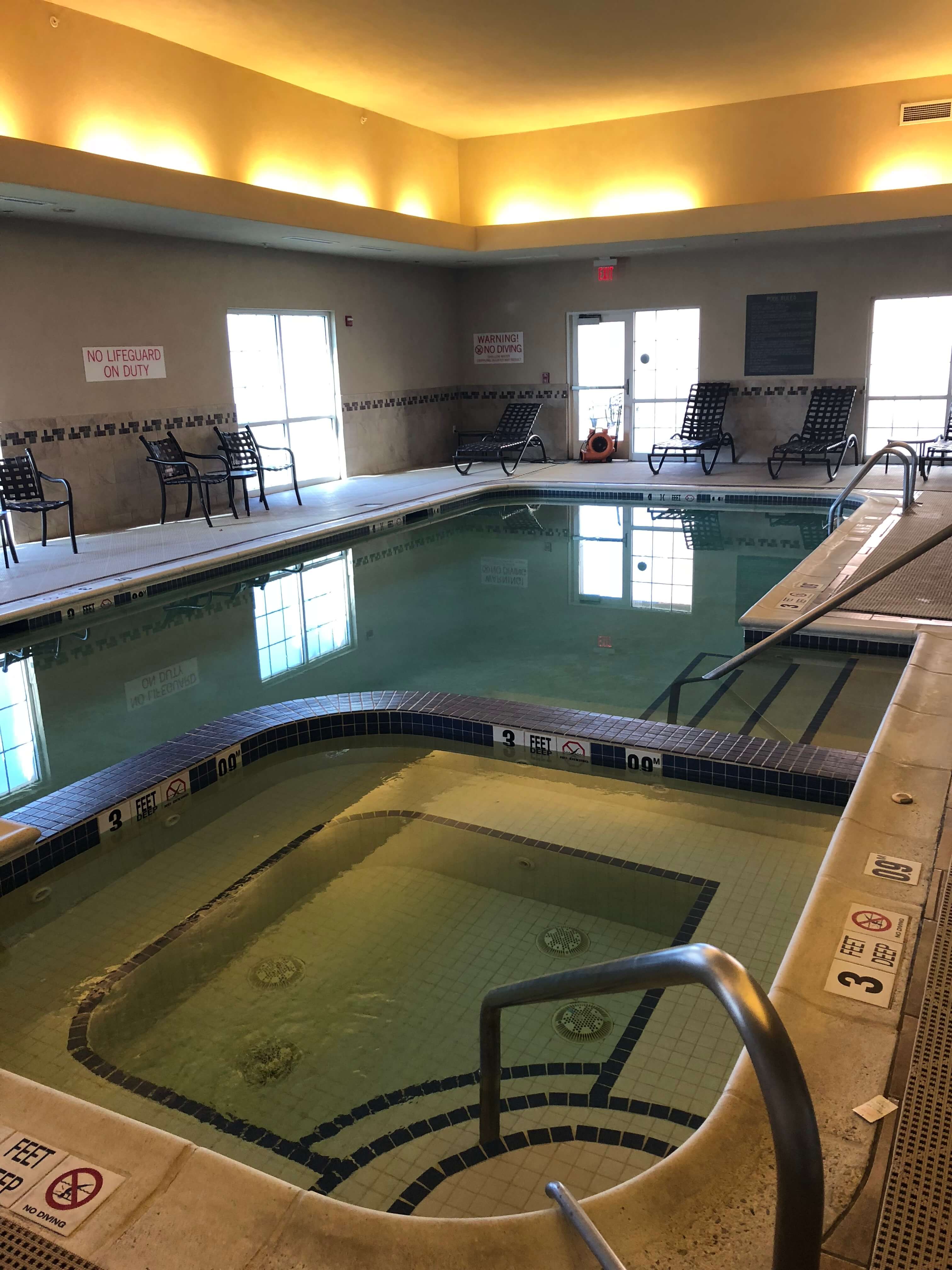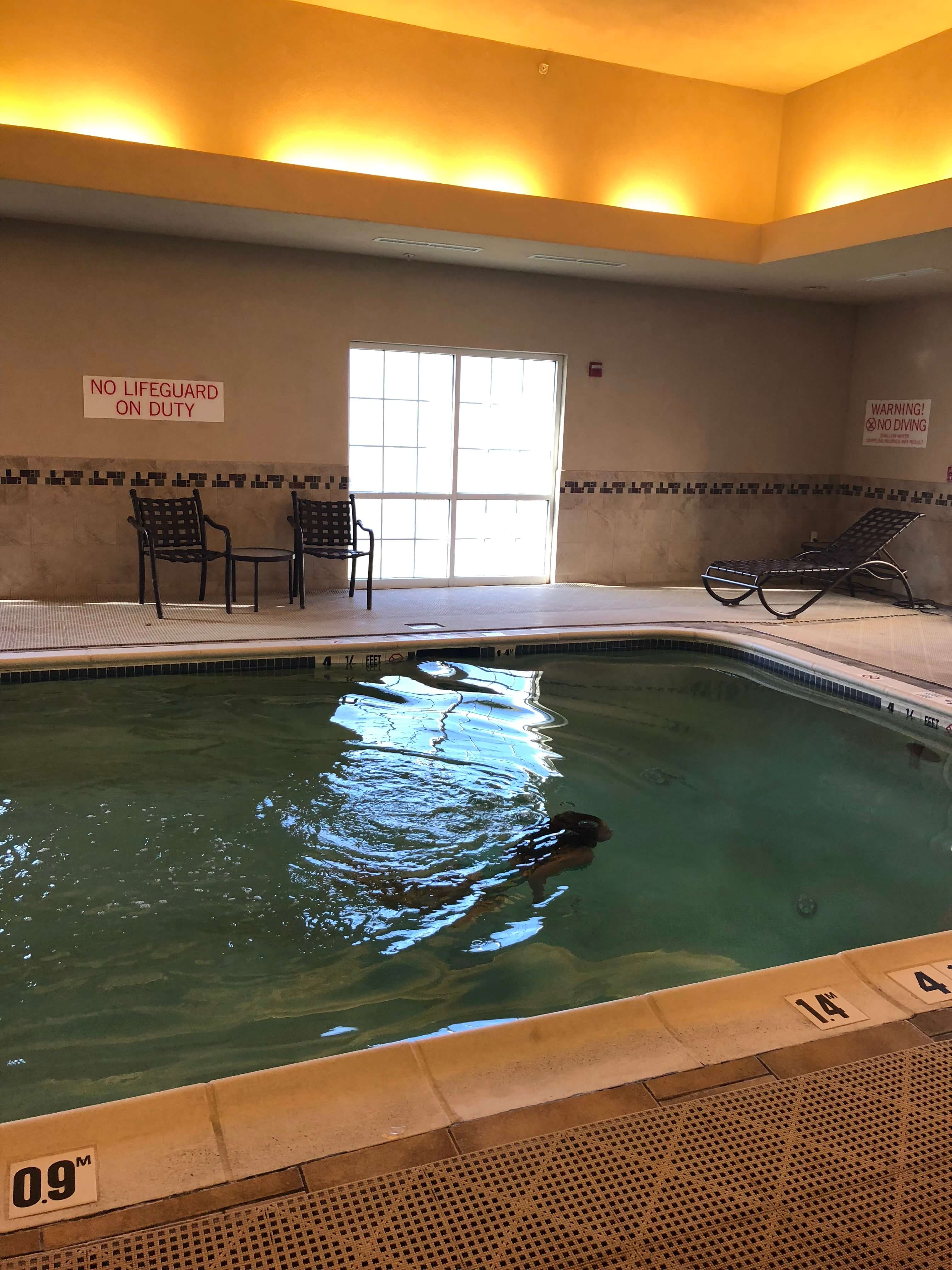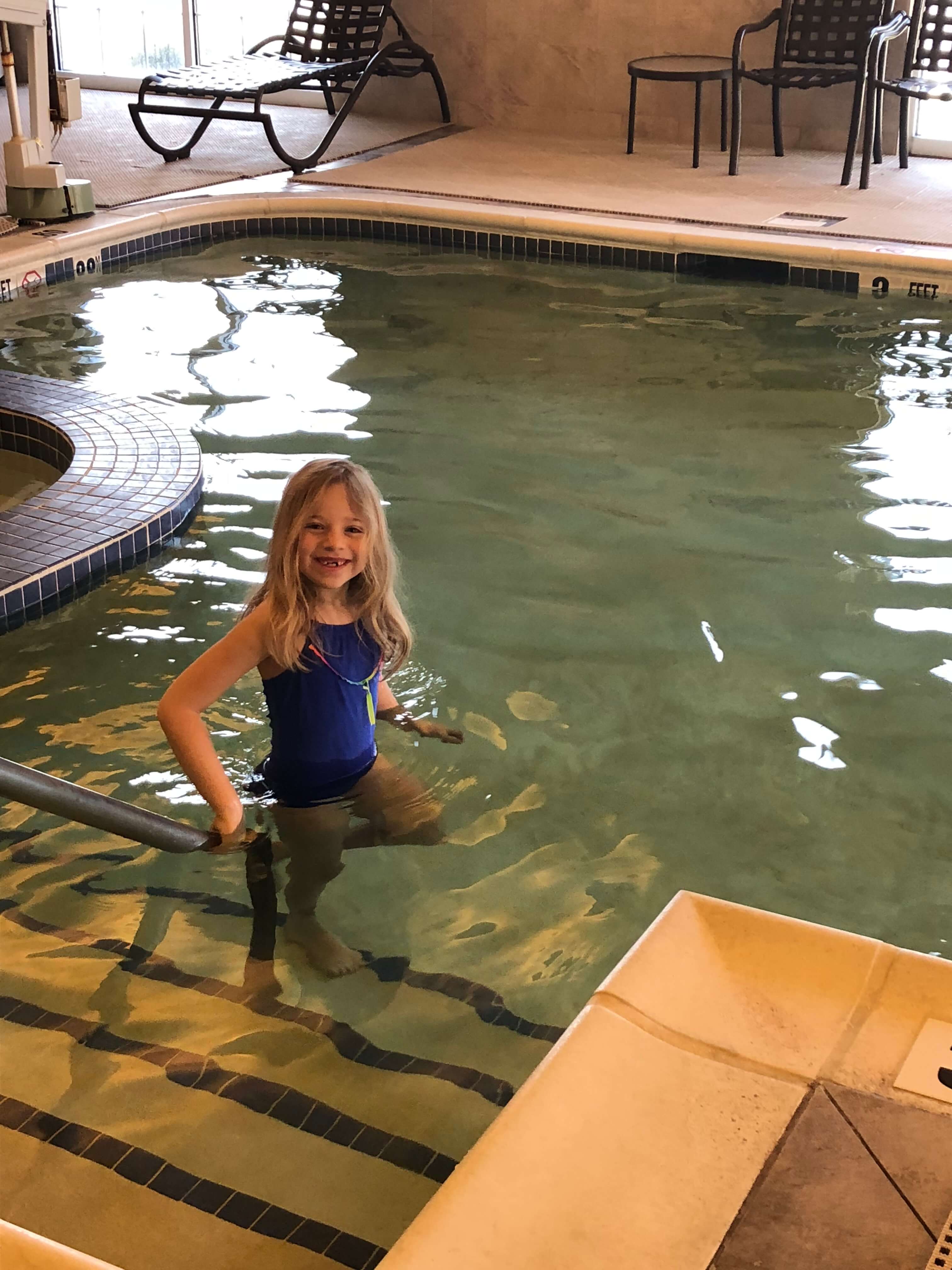 After breakfast, we went to the pool, which was really all they were talking about since we checked in. Located on the bottom level, this area featured a hot tub and traditional pool that was slightly heated. The girls went right in, happily swimming and dunking throughout the pool. It was pretty empty when we went (at around 9am) where they pretty much had the pool to themselves. The only annoying thing about going early was that there were no towels in the pool area where my husband had to go upstairs and get some from our room. Also, the sign on the door said the pool was open later then the time we were told where I also had to double-check on that before we went in. This area is also home to their 24/7 fitness center, complete with cardio and fitness equipment.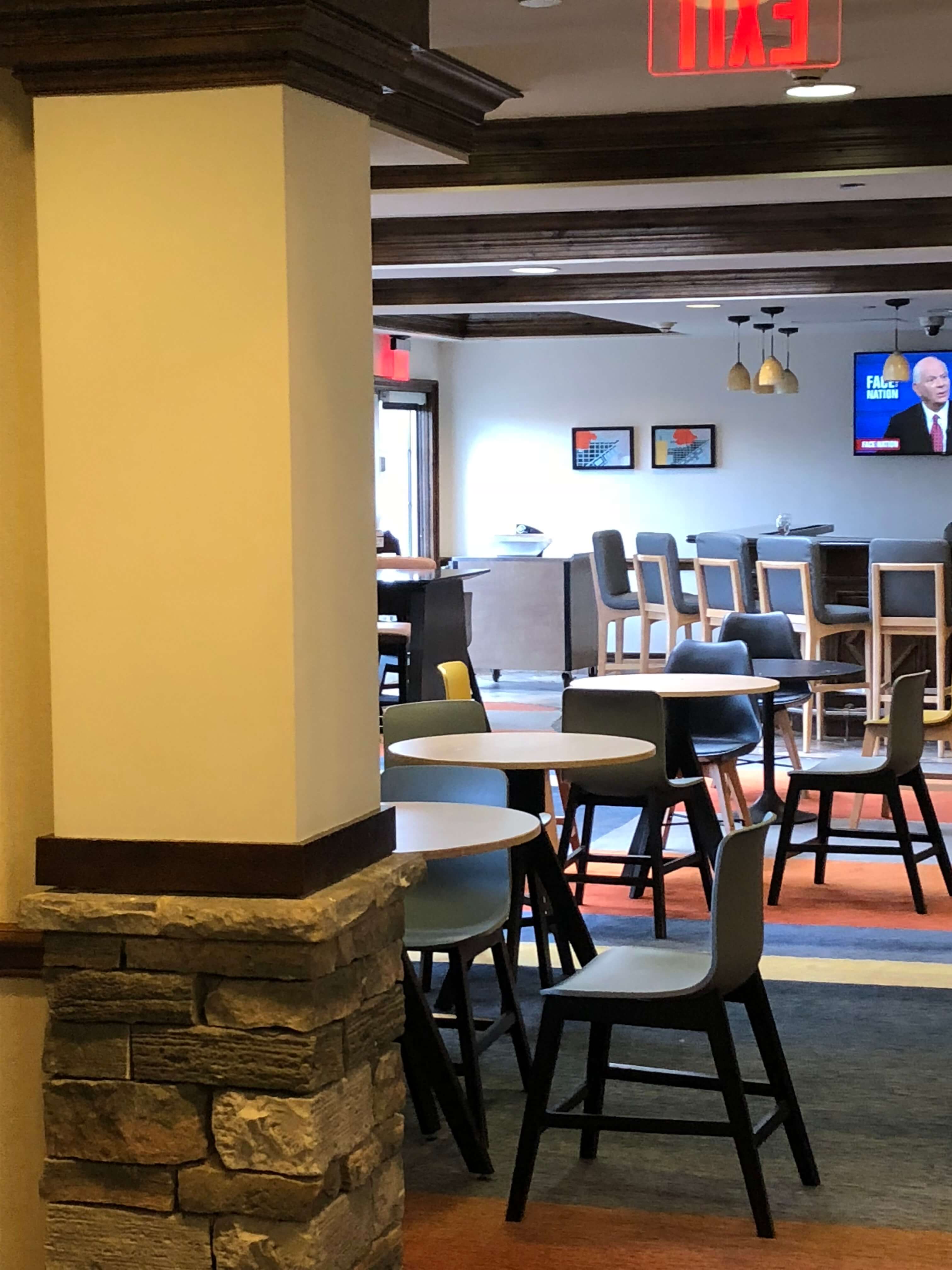 Additionally, the hotel offers tons of amenities for families, like same-day dry cleaning services, a 24-hour coin-operated laundry room, and a 24-hour market, should you need anything. They also offer a variety of rooms, including a Standard (one king/double queen beds), a Suite (two king beds), a Residence (one King/double Queen beds), and a Accessible (One King/double Queen beds).
The facility is also pet-friendly and if you happen to have to stay for 30 days or longer, they will personalize an extended stay with your needs in mind.
Spacious, homey and luxurious, we loved our stay at HYATT house Fishkill/Poughkeepsie that was the perfect location to easily get to all of the local attractions as well as offered a peaceful respite at the end of the day, along with all of the comforts of home.
Get there:
HYATT house Fishkill/Poughkeepsie
100 Westage Business Center Drive
Fishkill, NY 12524
(845) 897 5757
hyatthousefishkill.com
We were provided a complimentary one-night accommodation. All opinions, as always, are our own.