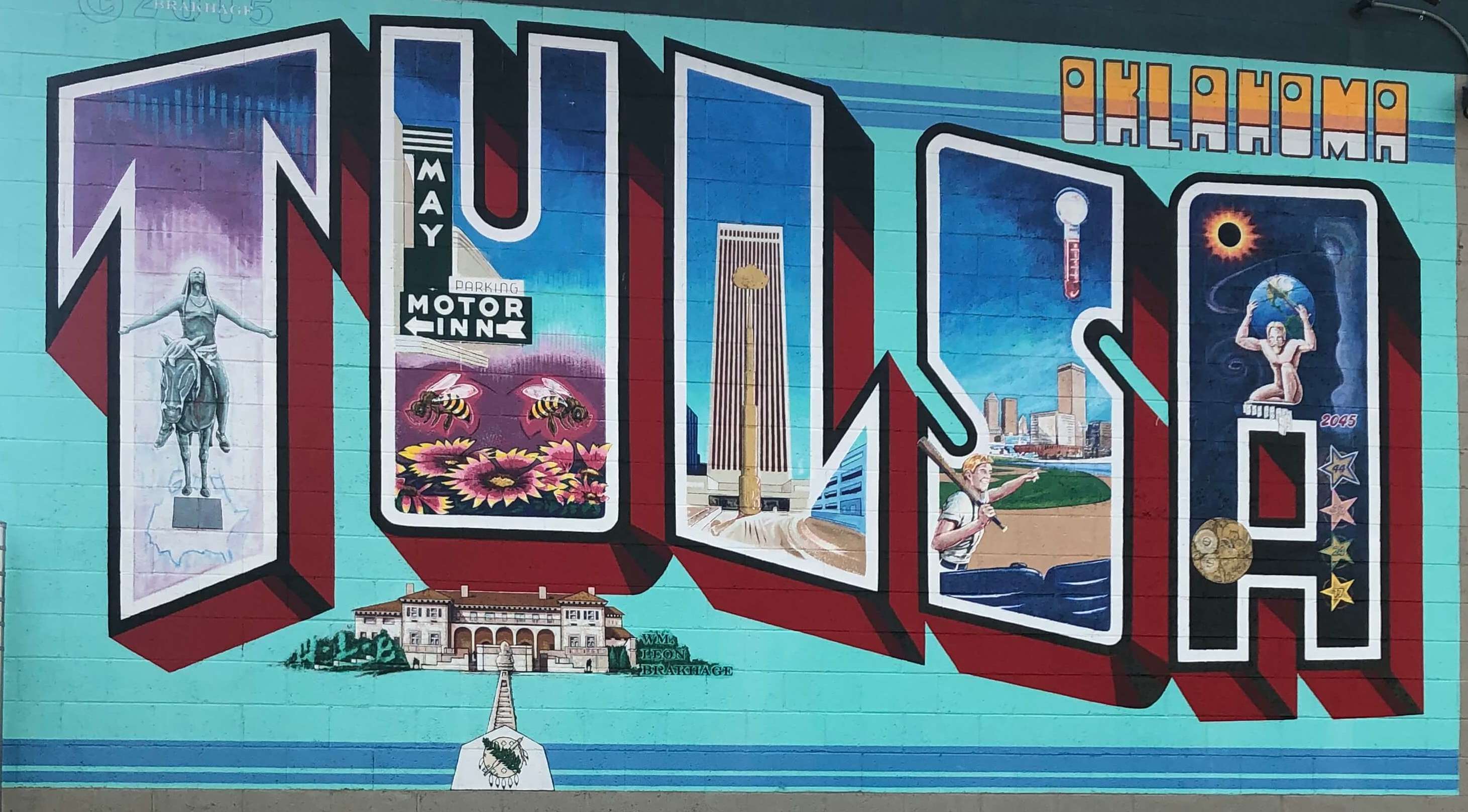 To be completely honest, Tulsa, Oklahoma was not on my radar of places to visit. However, after being immersed into its vibrant culture, food, music, and beer scene, I was totally surprised by literally by everything I experienced and learned about during a recent trip. Experiencing its own cultural resurgence, thanks to the efforts of the George Kaiser Family Foundation, there has been much progress and growth in the city that offers so many cool things to experience for its residents and visitors alike. Read on to check out 12 things that you should check out should you find yourself in Tulsa:
What to Do in Tulsa, Oklahoma
Culture and Music
1. Bob Dylan Center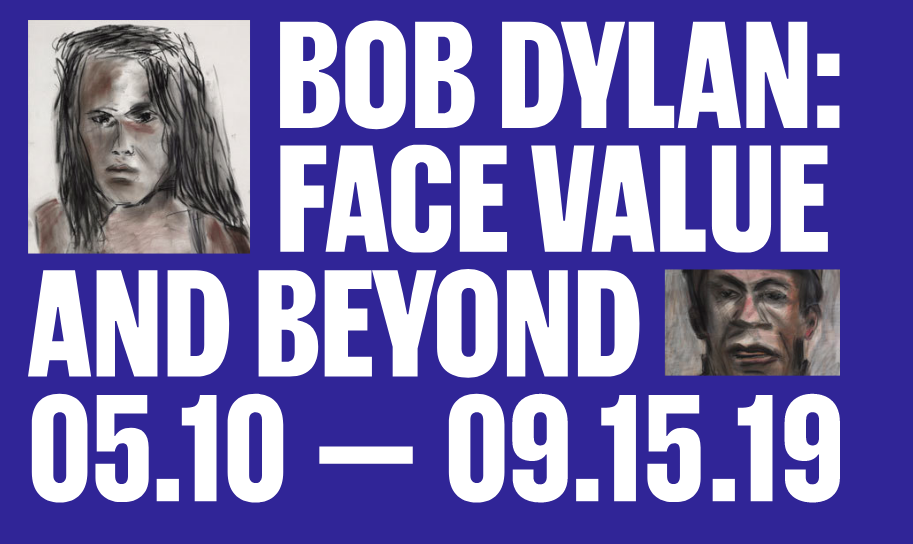 The trip kicked off with a visit to The Bob Dylan Archive where we had the opportunity to view over 100,000 items from the American songwriters' collection. This included digital items, films, photographs, personal items, art, clothing, and more. It was remarkable to see his collective archives close-up that even included the opportunity to listen to Dylan sing in his high school band.
Personally, I found it incredible to read some of his writings, and have the opportunity to see his art, from various points of his life. His leather jacket from the 60s and business cards from fellow sings, like Otis Redding, was a rare treat as was his manuscripts that give visitors a look into the making of his writings. Whether you are a fan of Dylan or not, you'll definitely have a new appreciation and respect for the artist as the many dimensions of his career are unfolded, showcasing the complexing and many layers of his life as an artist.
Visit: 
2. Woody Guthrie Center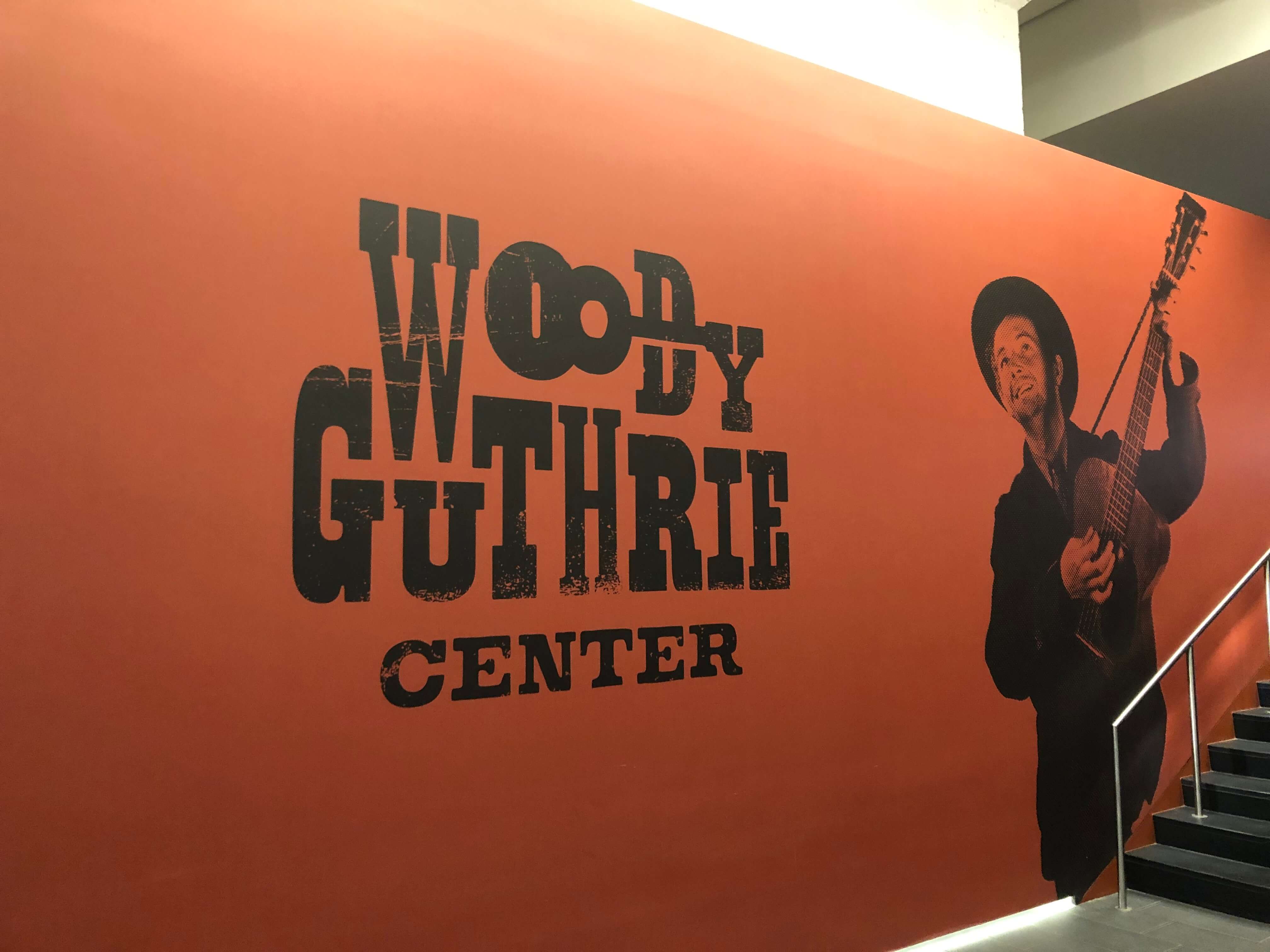 The work and legacy of Woody Guthrie was beautifully on display at the Woody Guthrie Center. Starting from the days of the Great Depression and the Dust Bowl, the experience connects visitors to what his childhood was like, and eventually his path to becoming a singer/songwriter. At the heart of the exhibit, the writing of Woody is meant to inspire visitors to change the world, which is an ongoing incentive through the center's events and rotating displays.
Visit: 102 E Mathew B. Brady St, Tulsa, Oklahoma
3. Black Wall Street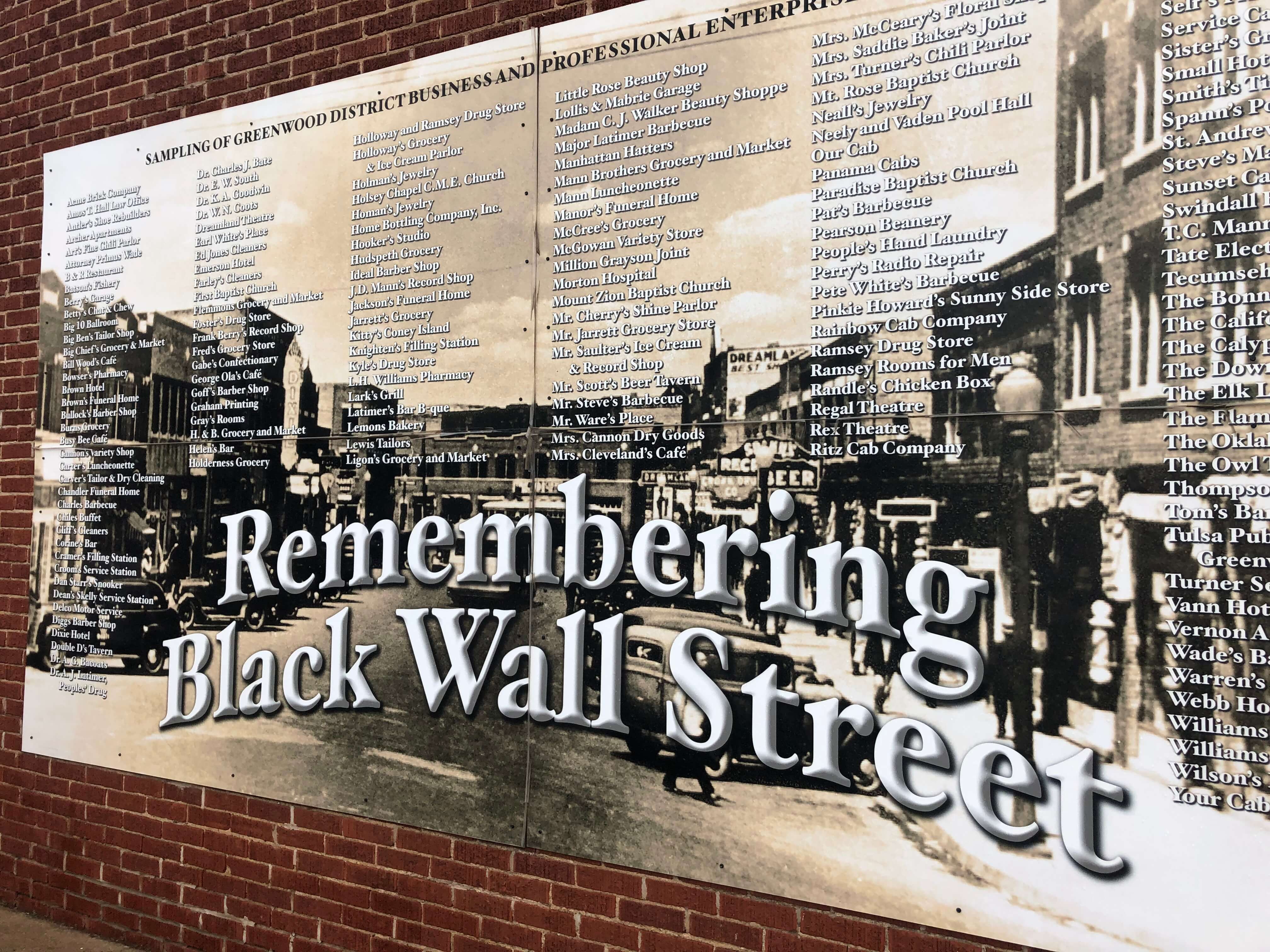 In 1921 a thriving African-American community was wiped out overnight by a white mob. Why? and more so, why was this something I was just learning about? While it isn't surprising that a part of our American history wasn't a part of my education, it was shocking learn that this massacre was the single deadliest and most destructive act of racial violence and domestic terrorism in United States history.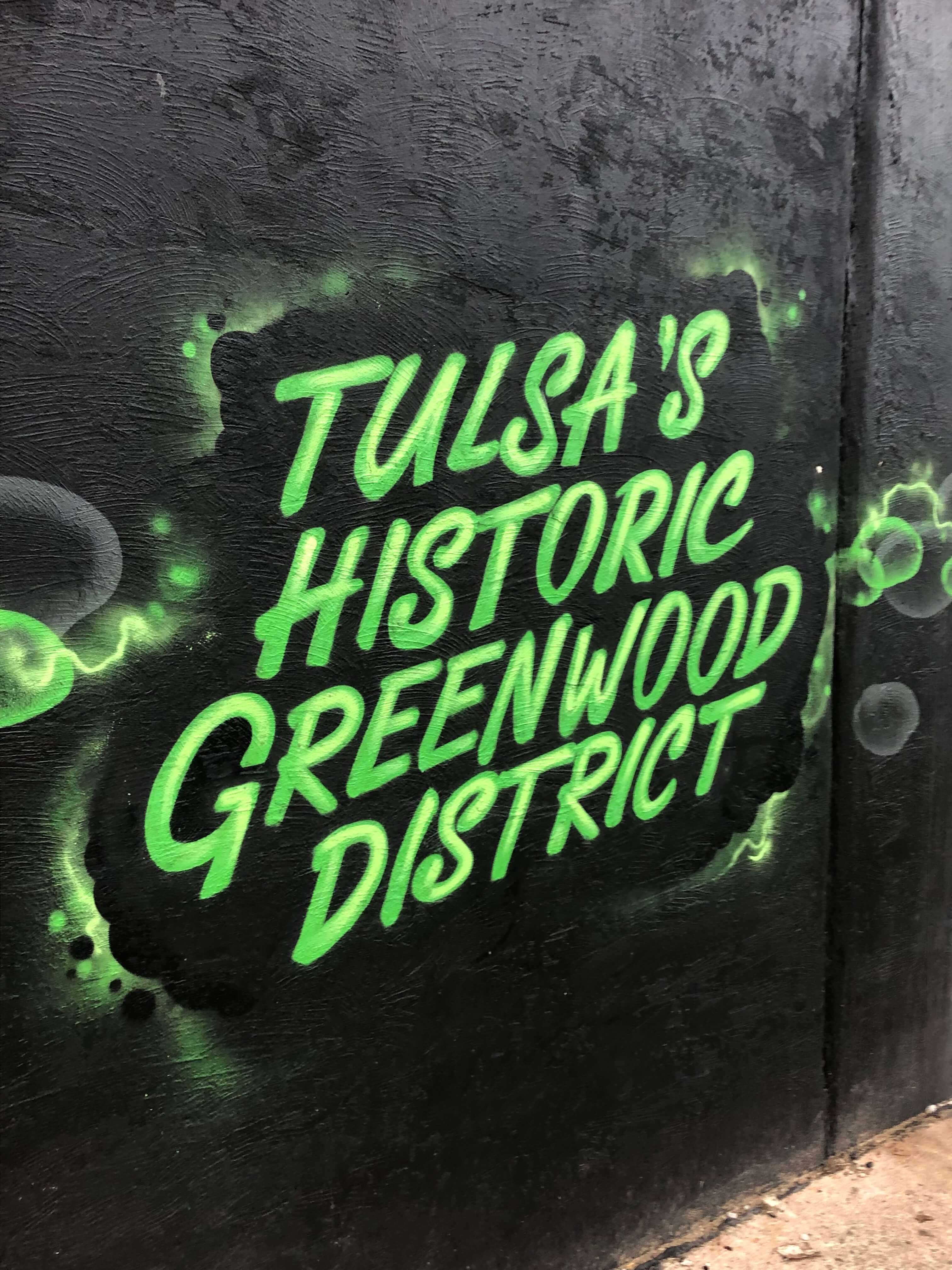 Dubbed as Black Wall Street by Booker T. Washington, the area was once a thriving community for African-Americans who owned businesses and lived in the Greenwood District. Incredibly, it was also the richest African-American neighborhood in North America at that time.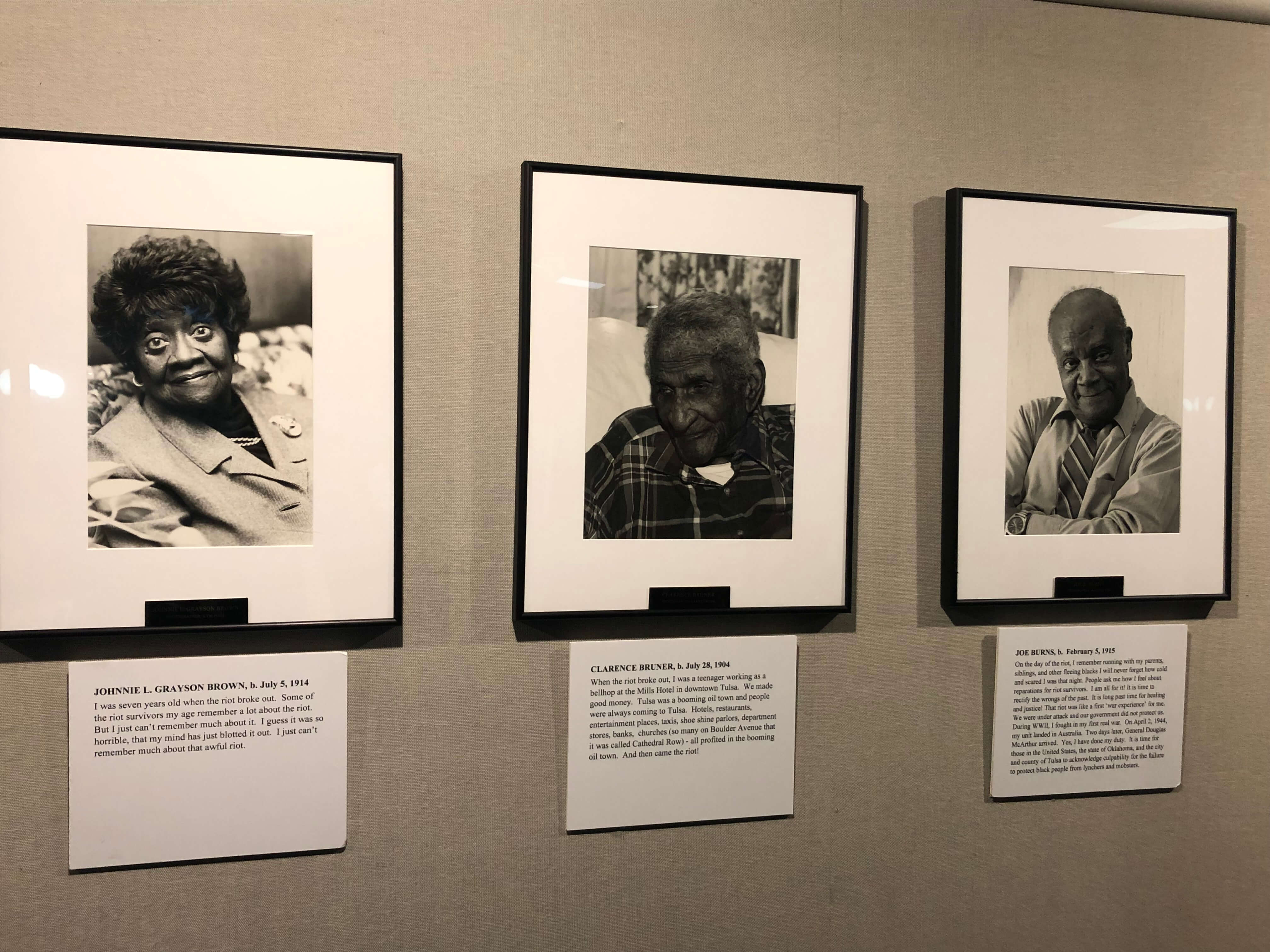 That all changed when a white mob invaded the community where more than 36 square blocks were burned to the ground as well as the murder of 200 African-Americans murdered, 10,000 African-American left homeless, and more than 2,000 business destroyed.  Incredibly, the community was rebuilt without any money or support from the city, state or federal government. During a visit to the Greenwood Cultural Center, our group had the opportunity to learn more about this unspoken moment of our history. This was particularly eye-opening when we saw a collection of black and white photos of the survivors, along with their words and personal perspective of the massacre.
Visit: 322 N Greenwood Ave, Tulsa, Oklahoma
We also visited the Black Wall Street Gallery where we meet with its owner, Ricco who also told us the story of massacre, and the gallery's on-going Conciliation Series. Through this series, the gallery showcases the work of both white and black artists for "artistic expression, conversation, healing and building community." Offering on-going events and a public viewing, the gallery is beautifully bridging the gaps that exist in Tulsa through art and community.
Visit: 101 N Greenwood Ave, Tulsa, Oklahoma
4. Gathering Place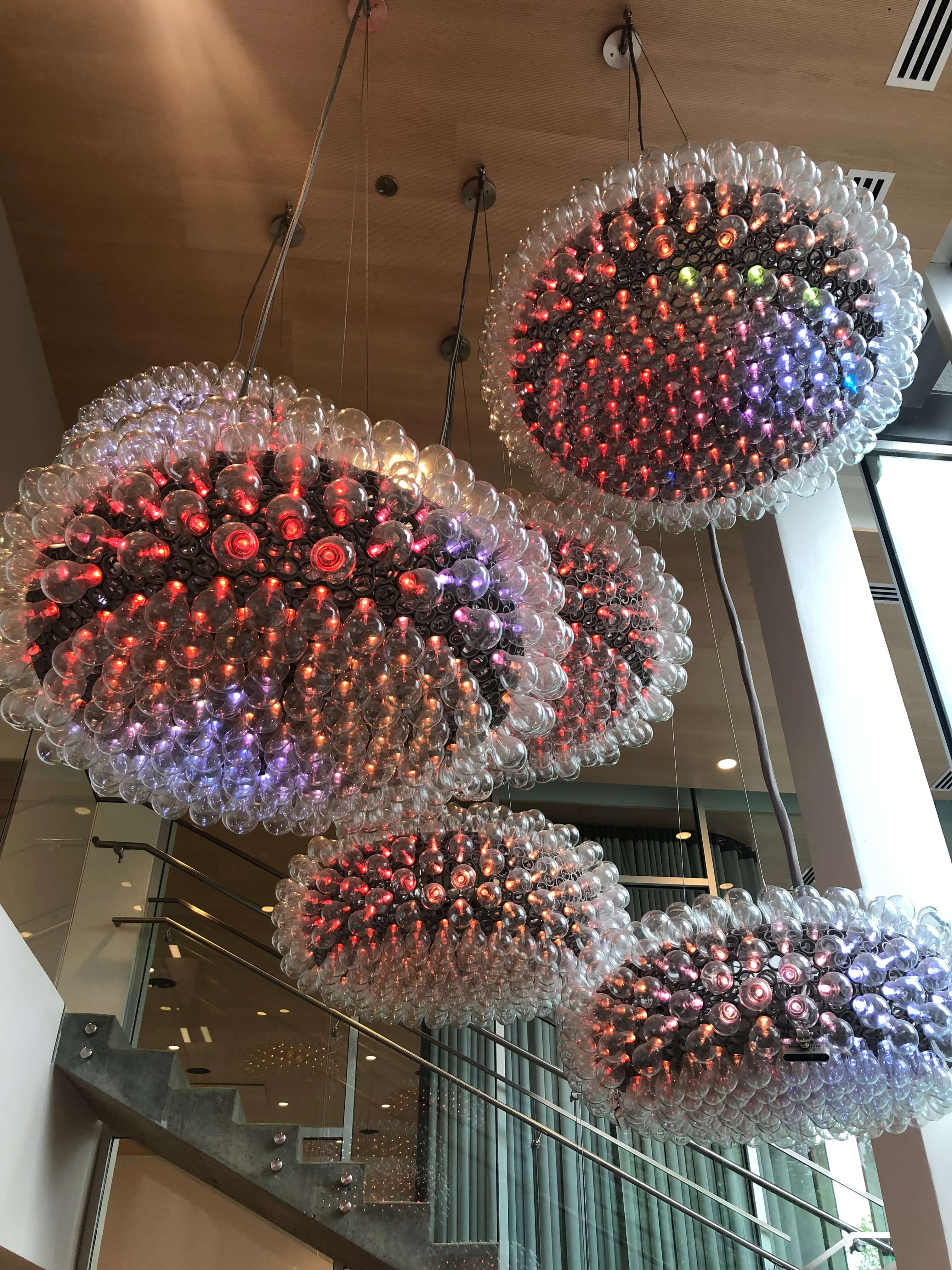 I went into more extensive details about the Gathering Place in my recent post. A must check-out experience for all, the Gathering Place is a fantastic way to immerse yourself in the culture of Tulsa as you enjoy some inexpensive food, art, nature, and play.
5. Hop Jam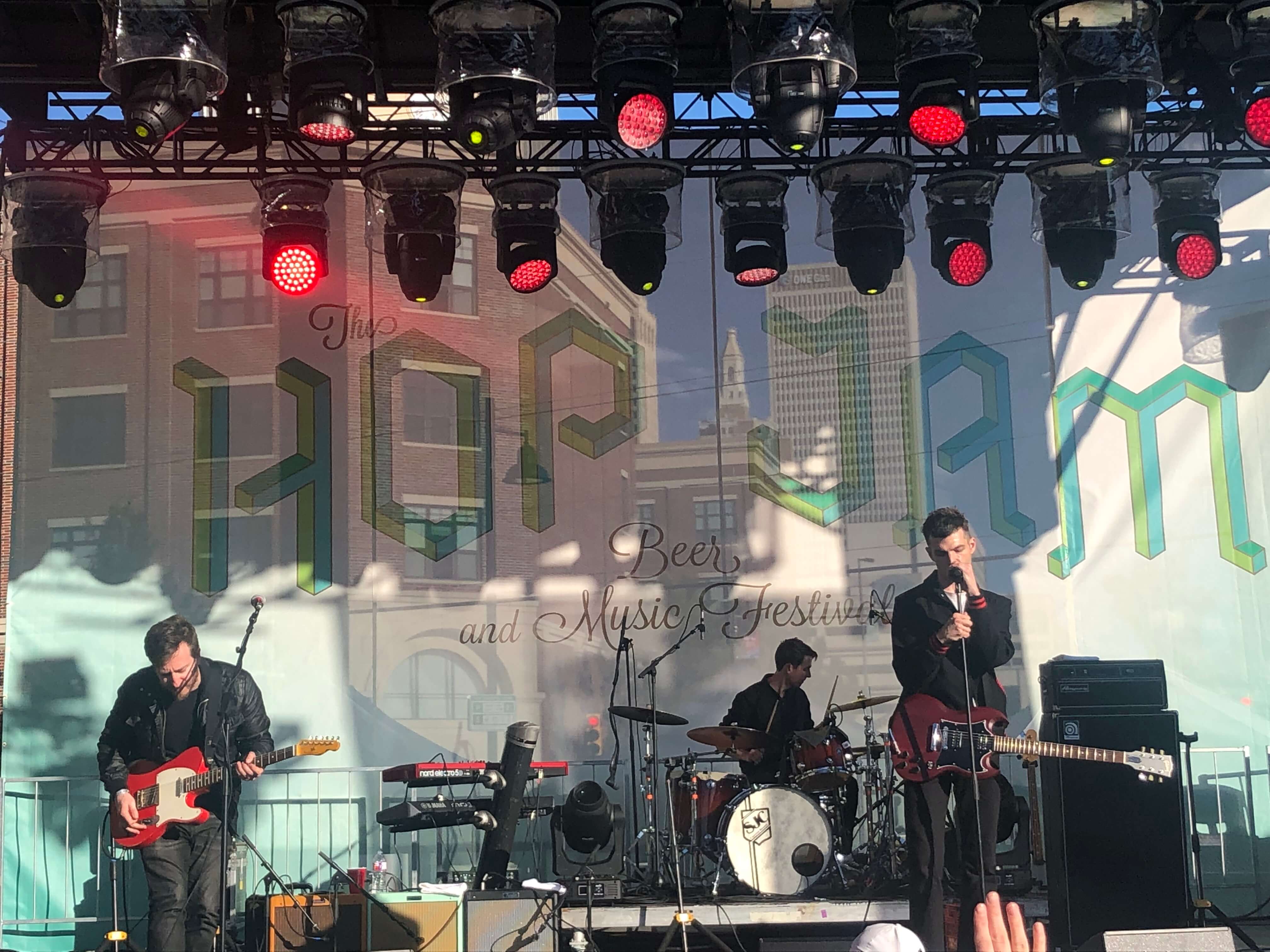 A music festival created by Hanson, Hop Jam is showcase of music, beer and food. Located in downtown Tulsa, Hop Jam coincided with May Fair, a street festival, where you can spend the day listening to music for FREE. I was particularly excited to see Phantom Planet (check out the video here) who was playing their first show in 10 years. Hanson was the headliner who equally rocked the show, and having listened to them (via my sister) for so many years, it was also pretty incredible to watch them perform in their home turf.
Food and Drinks
6. Heirloom Rustic Ales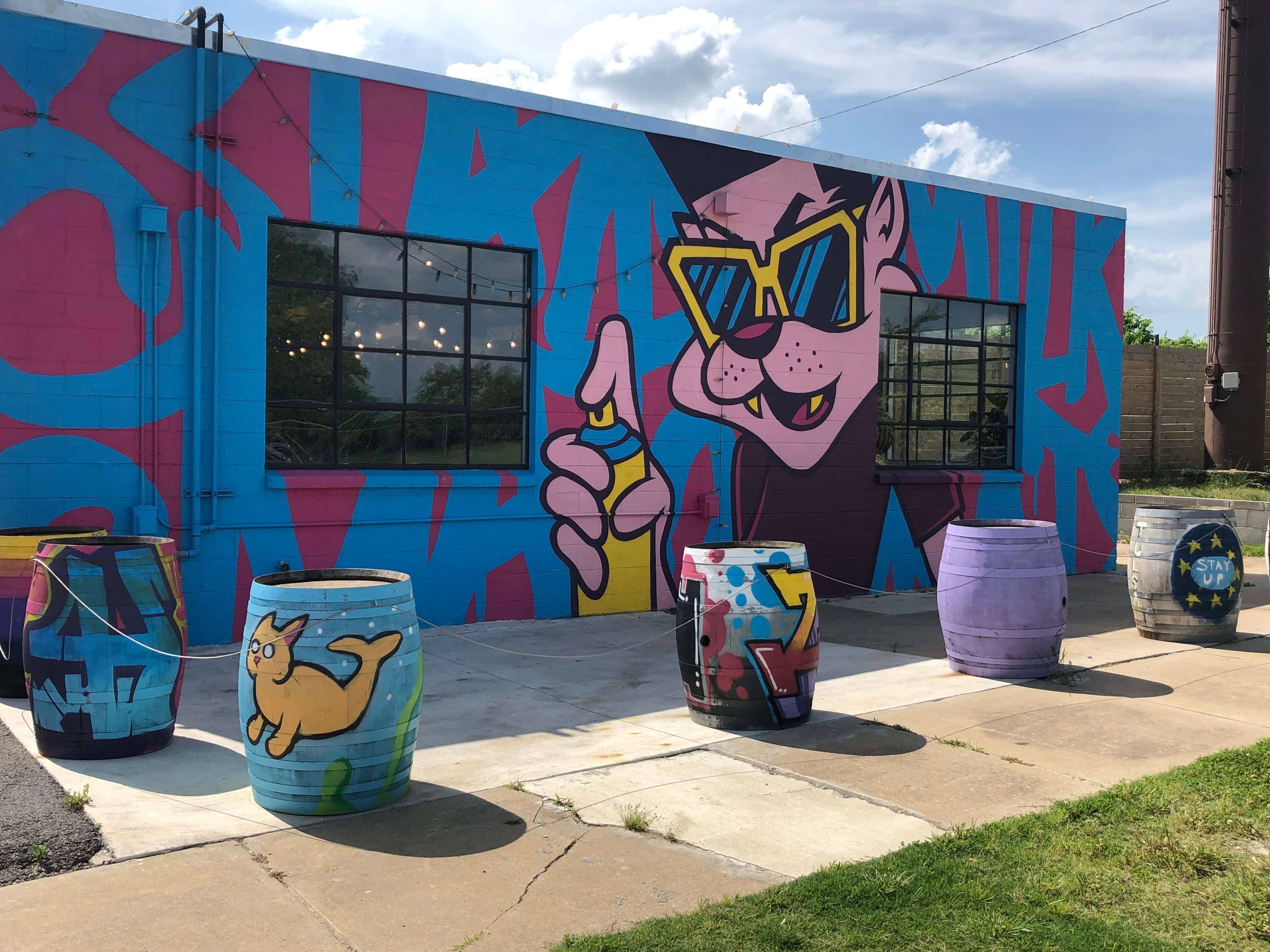 Another surprise during my visit to Tulsa was learning more about their dated alcohol laws. Incredibly, two years ago bars could only serve beer with 3.2 alcohol count (anything strong had to be purchased in a liquor store). When the laws changed, a new crop of breweries opened up in Tulsa that includes some interesting blends, experimentation, and a new culture that's booming in the city.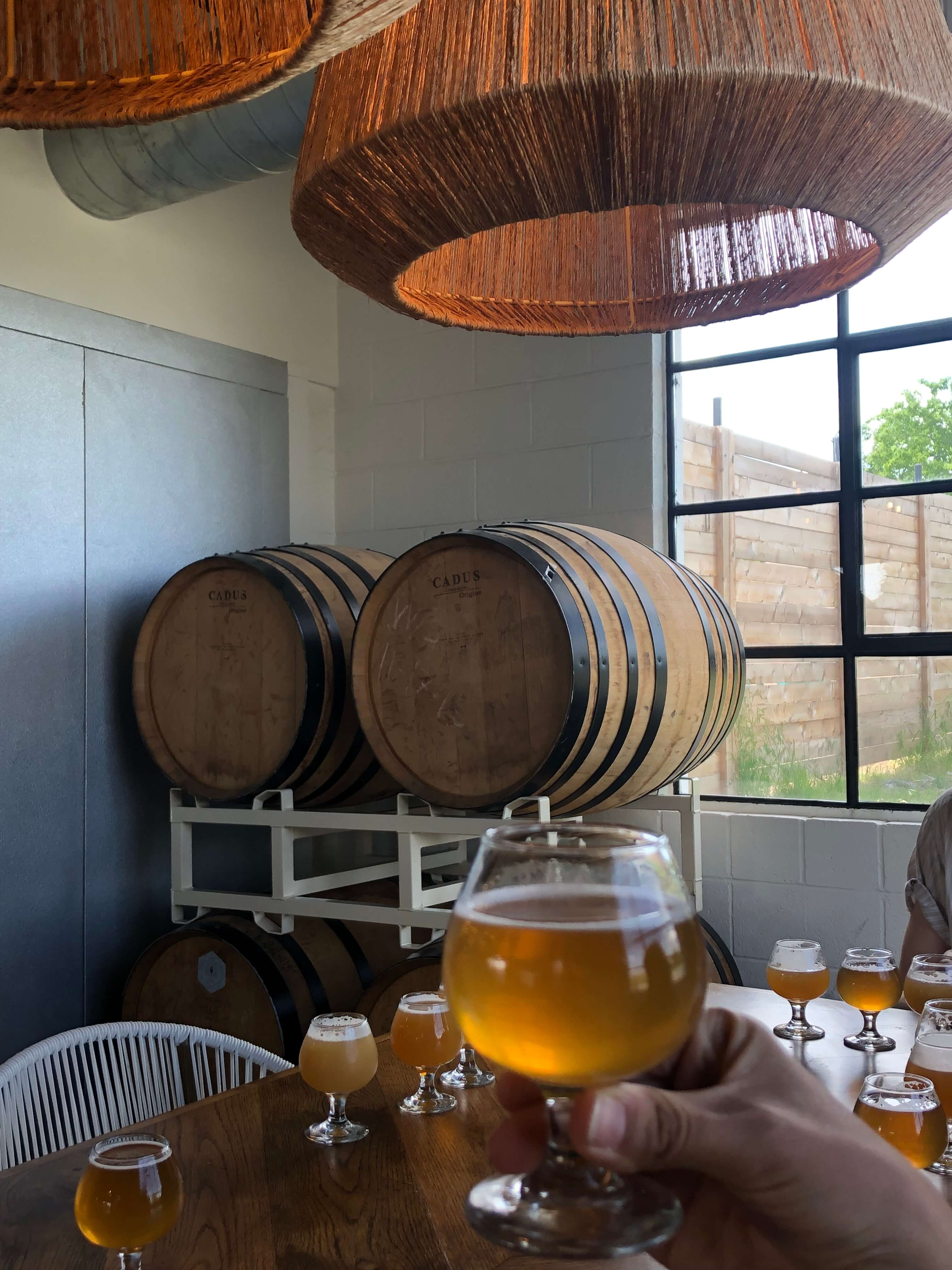 The first brewery we visited with Heirloom Rustic Ales where we enjoyed a testing of their wild fermented beers featuring notes of flowers and fruit. Their clever menu and beer names, like Rite Time, Plague Doctor and Shadow Spell, to name a few.  One of my favorites was the Burning Witch, a brew that was made with fermented with yeast from Achouffe, Chimay, and Westvleteren and carbonated for five months.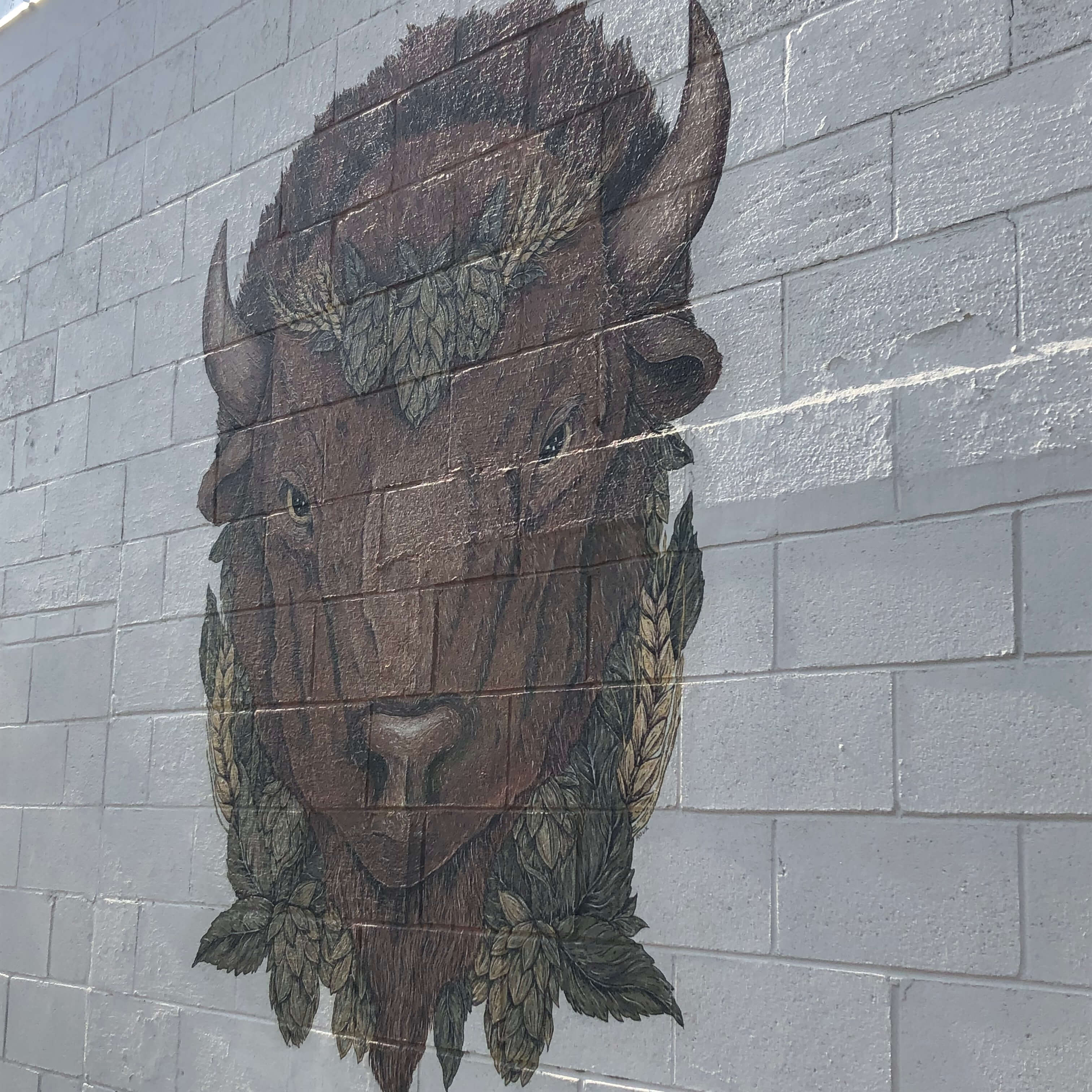 Try out the pairing so you can sample some of their beers on tap, or purchase cans to take home. The vibe in the brewery was also really laid-back and beautifully designed. I was really impressed by the lighting and open-airy space.
We also had veggie and chicken tacos and guacamole from Calaveras Mexican Grill, which was incredible pairing with the beers on tap.
Visit: 2113 E. Admiral Blvd, Tulsa, Oklahoma
7. Duet Jazz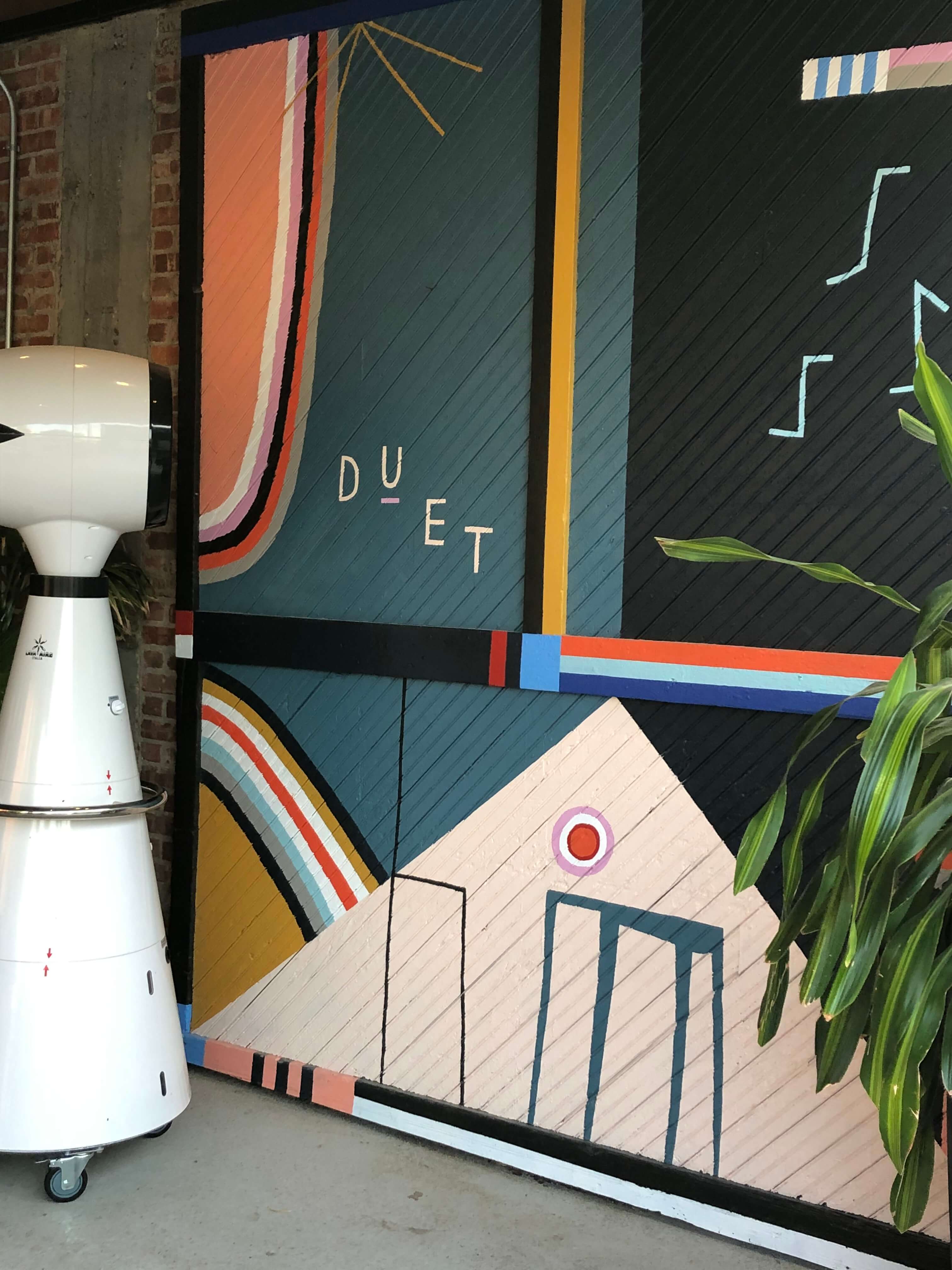 With our days packed with cool things to do, it was awesome to wind down one evening and enjoy a delicious meal at Duet Jazz. Located in the historic Archer Building, Duet Jazz features modern American menu with vibrant flavors and interesting food pairings.
I was really impressed by the numerous offerings, and while it was hard to decide, I finally opted for the halibut, and our table shared some ginger glazed cauliflower, sauteed spring peas, deep fried brie, and s'more tart for dessert. Everything was incredible and so flavorful! The vibe was also really cool, laid-back, and beautifully designed outfitted with some impressive lighting and modern decor that seemed as if it could be in New York or LA. The restaurant is also connected to a 140-seat jazz club where you can check out a show before or after dinner.
Visit: 108 North Detriot Avenue, Tulsa, Oklahoma
8. BurnCo BBQ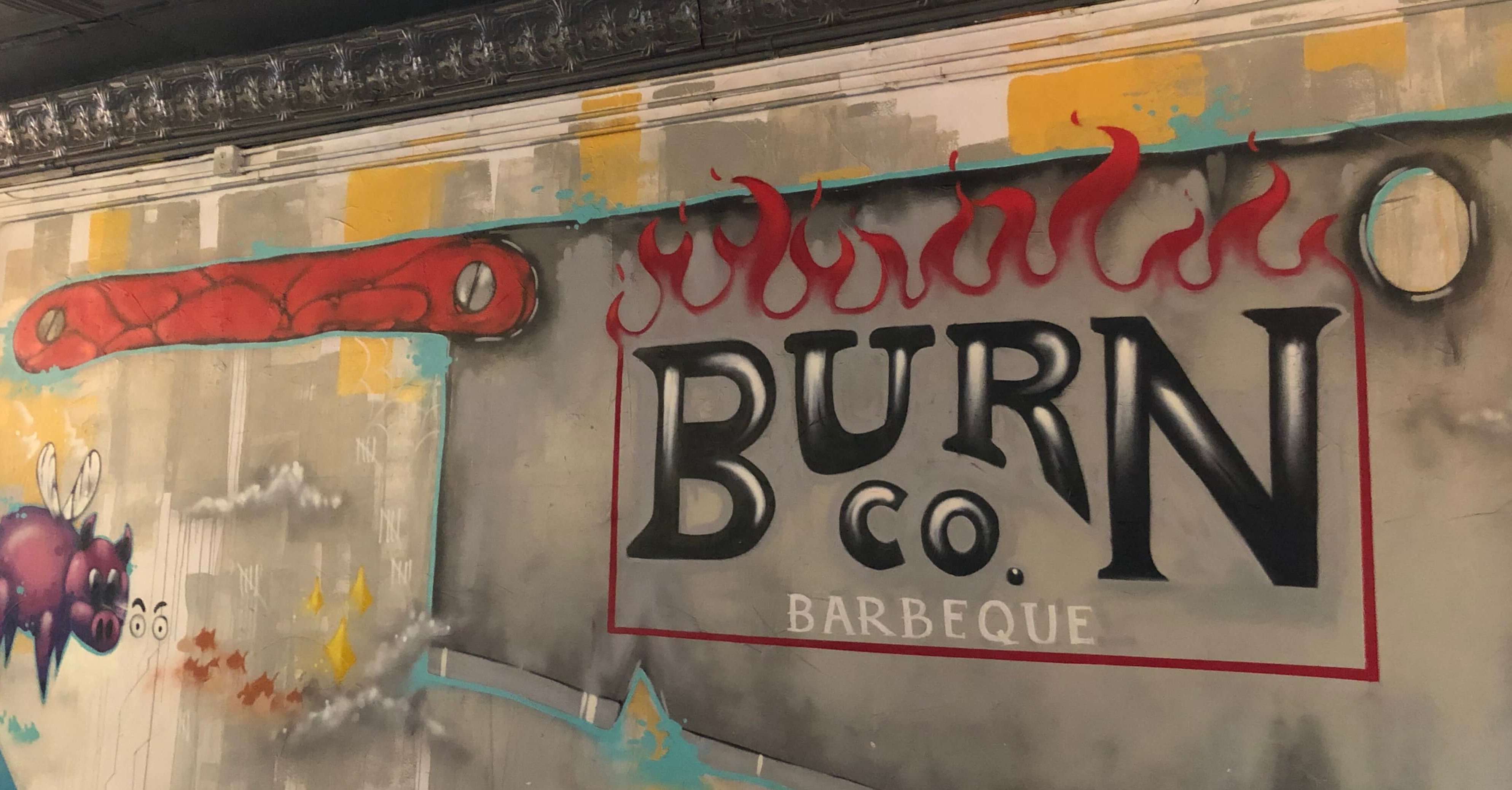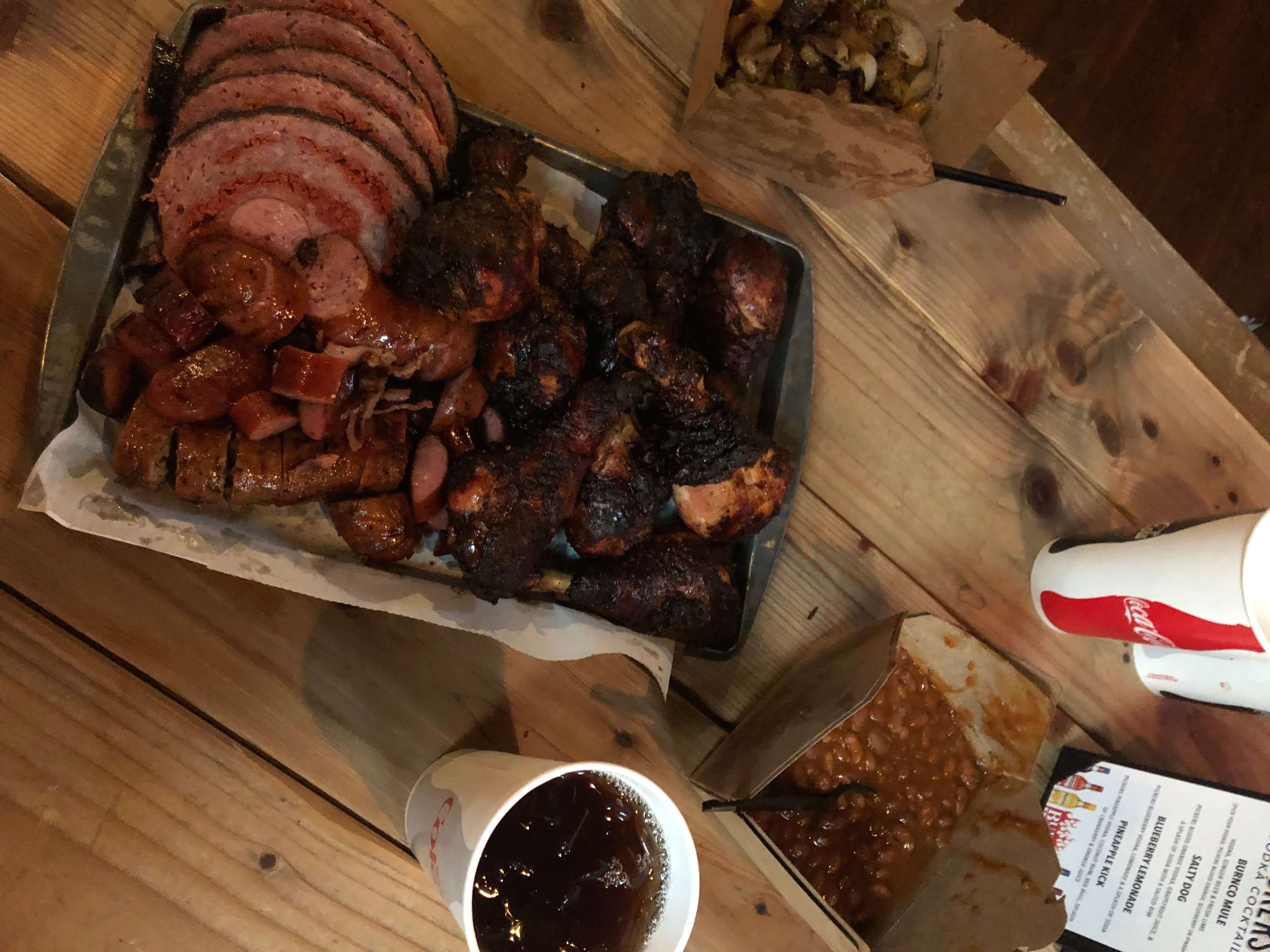 For the best in BBQ, you've got to check out BurnCo BBQ. While I'm not a big meat eater, I was impressed by their down and dirty selection of smoked meats where our group sampled a variety like their pulled pork, brisket, chicken and "the fatty." The sides were also a hit where I was really digging the beans and mac and cheese. Featuring picnic-style benches in a laid-back environment, it was the perfect place to enjoy some hearty food and listen to music.
Visit: 738 S Boston Ave, Tulsa, Oklahoma
9. American Solera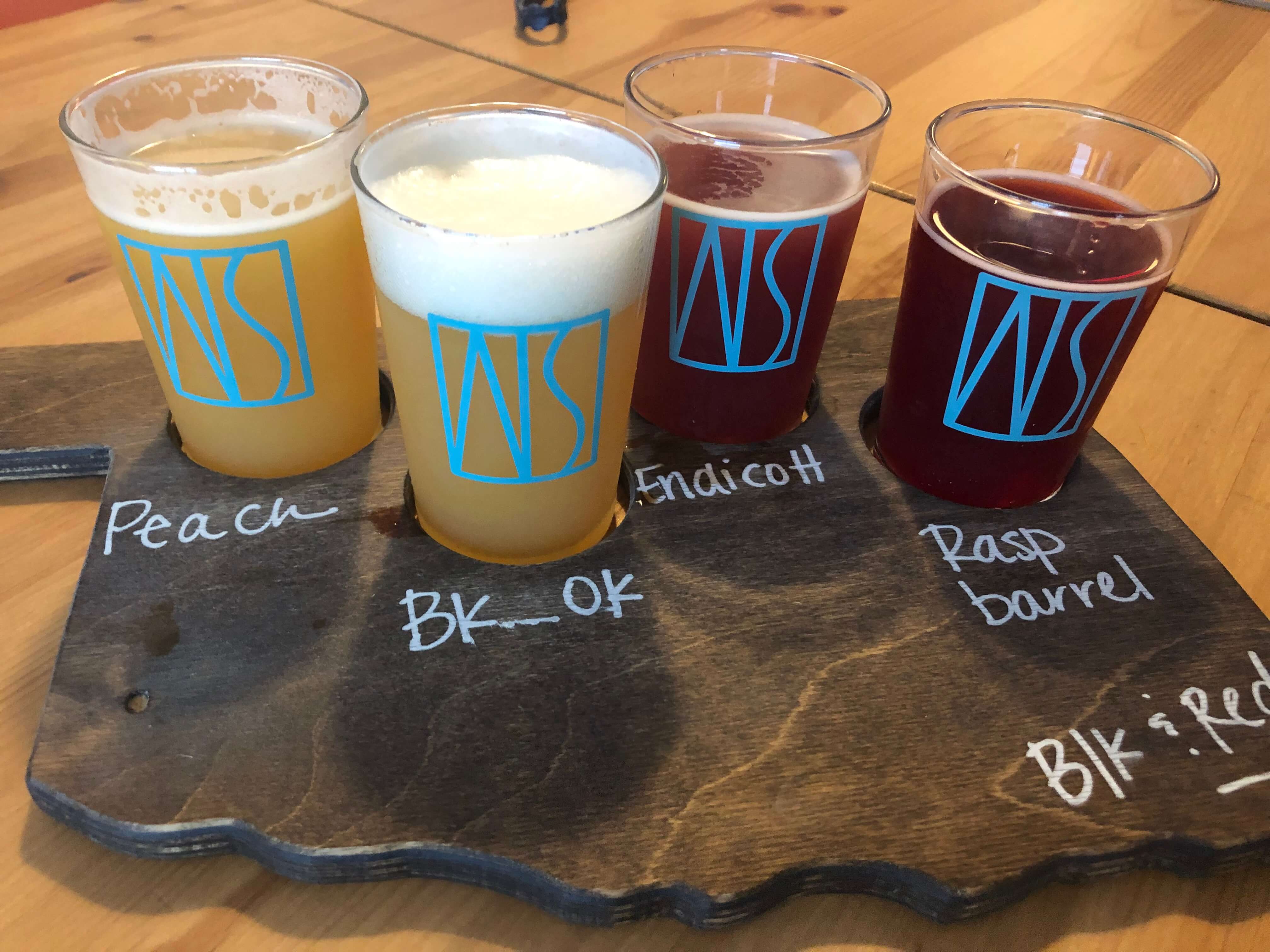 One of my favorite breweries during our trip, American Solera specializes in the oak barrel aging process that take around 6-18 months to age. Offering a variety of taps and flights, we sampled a variety including Peach, BK-Ok, Endicott Estate Blend, Raspbarrel and their wine/beer hybrid that is fermented with Foeder ale and local grapes.
10. Lone Wolf Banh Mi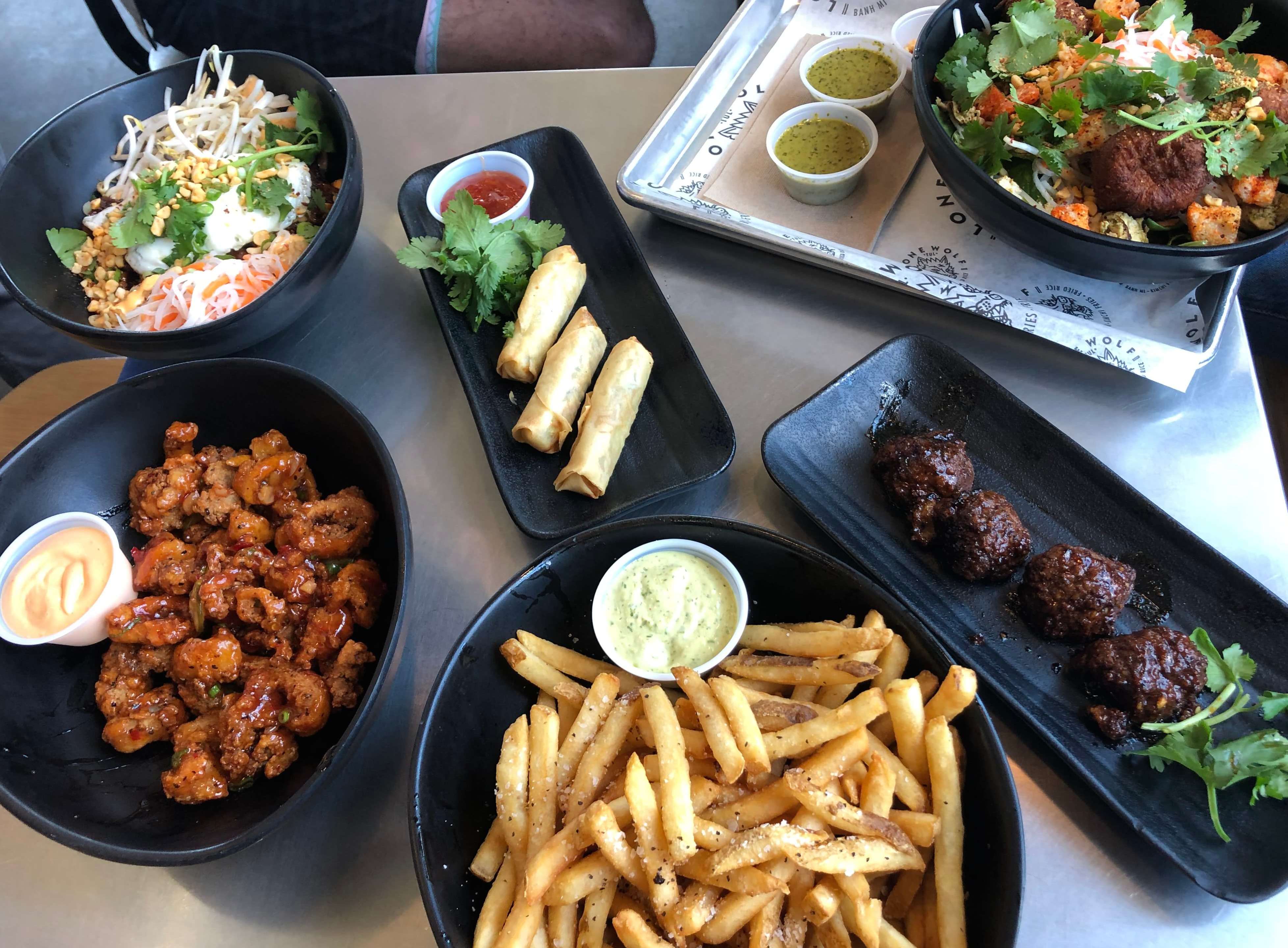 Another favorite, Lone Wolf Banh Mi is the ultimate place to try everything kimchi. Started out as a food truck by husband-and-wife duo, the concept shifted to a permanent restaurant in 2016 to rave reviews for their creative menu dedicated to banh mi. I was amazed by their offerings including kimchi fries (a must-try!), fried rice bowls, kimchi salads, and more. Complete the experience with a soft serve ice cream or a street sweet cookie for the ultimate sweet and savory combination.
Visit: 3136 East 11th Street, Tulsa, Oklahoma and 203 East Archer Street, Tulsa, Oklahoma
11. Glacier Confections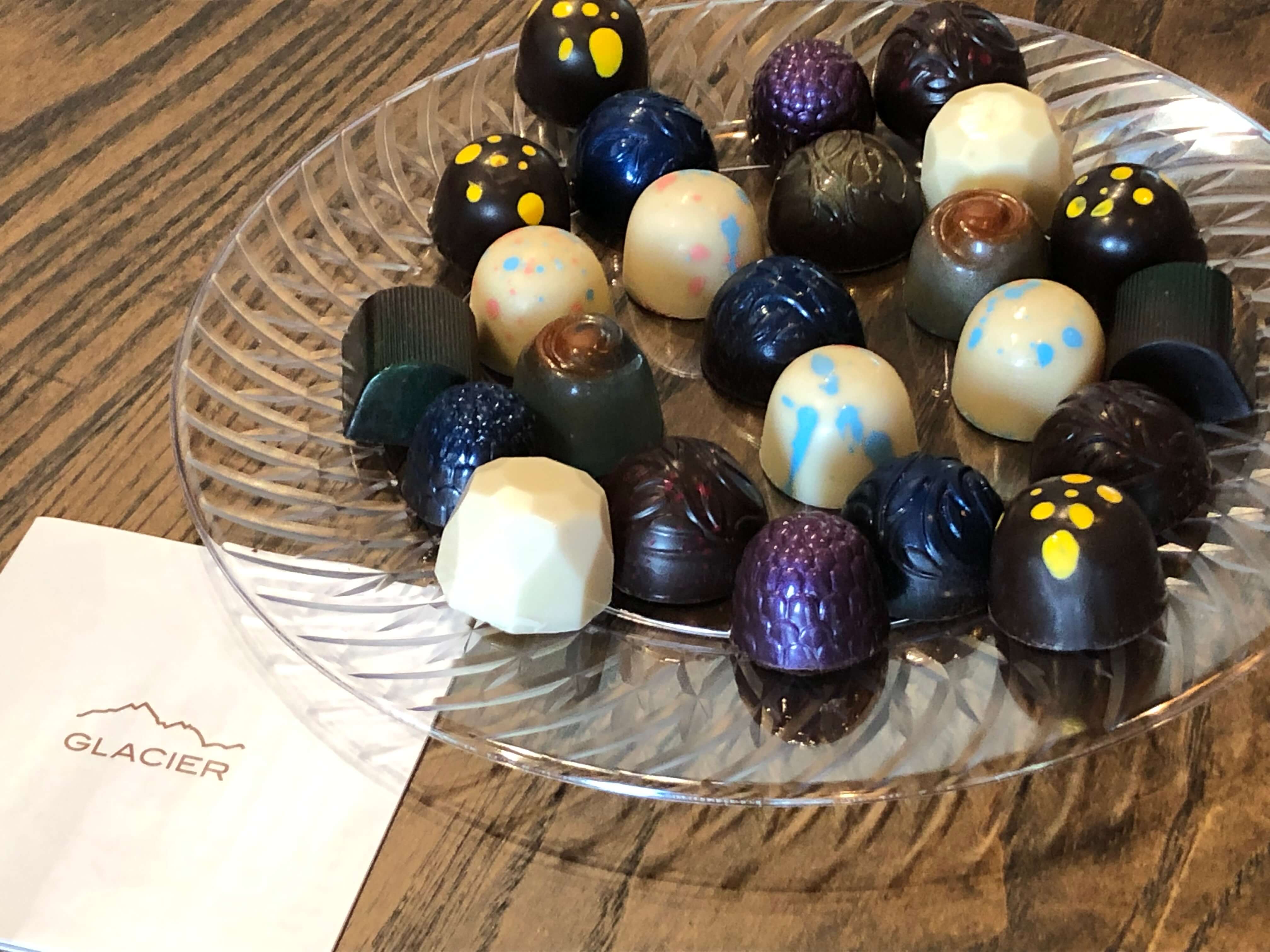 A sweet way to end the trip, our group enjoyed a cool tour and tasting at Glacier Confections. Featuring a collection of chocolates, from dark chocolate to artisan chocolates, Glacier uses the finest ingredients to craft their collections. During our visit, we had the chance to see how chocolate is made and how their various combinations come about. There are so many yummy treats that can be sampled in their store with coffee and/or a chocolate-inspired cocktail.
Visit: 209 E Archer St, Tulsa, Oklahoma
12. Philbrook Gardens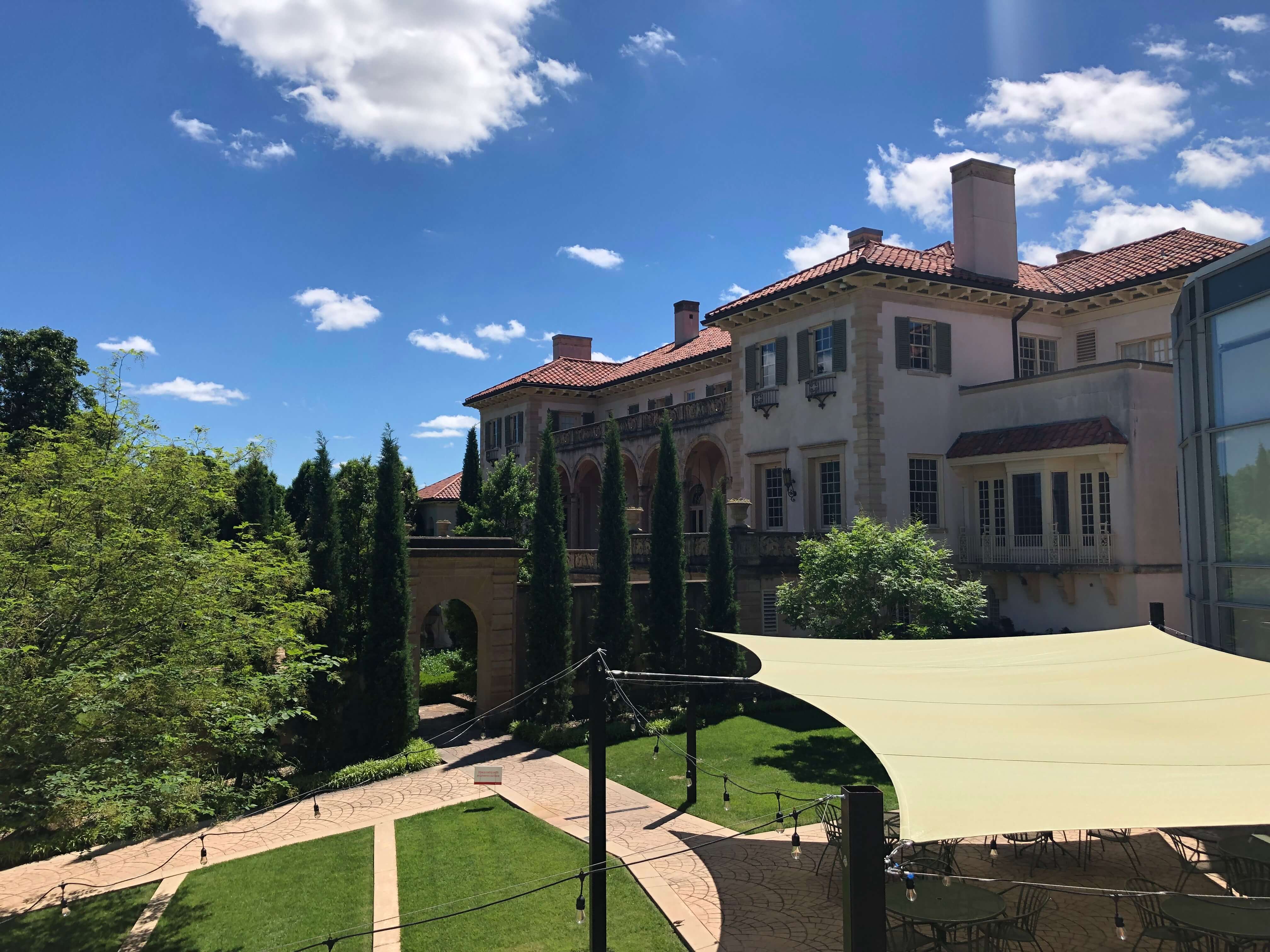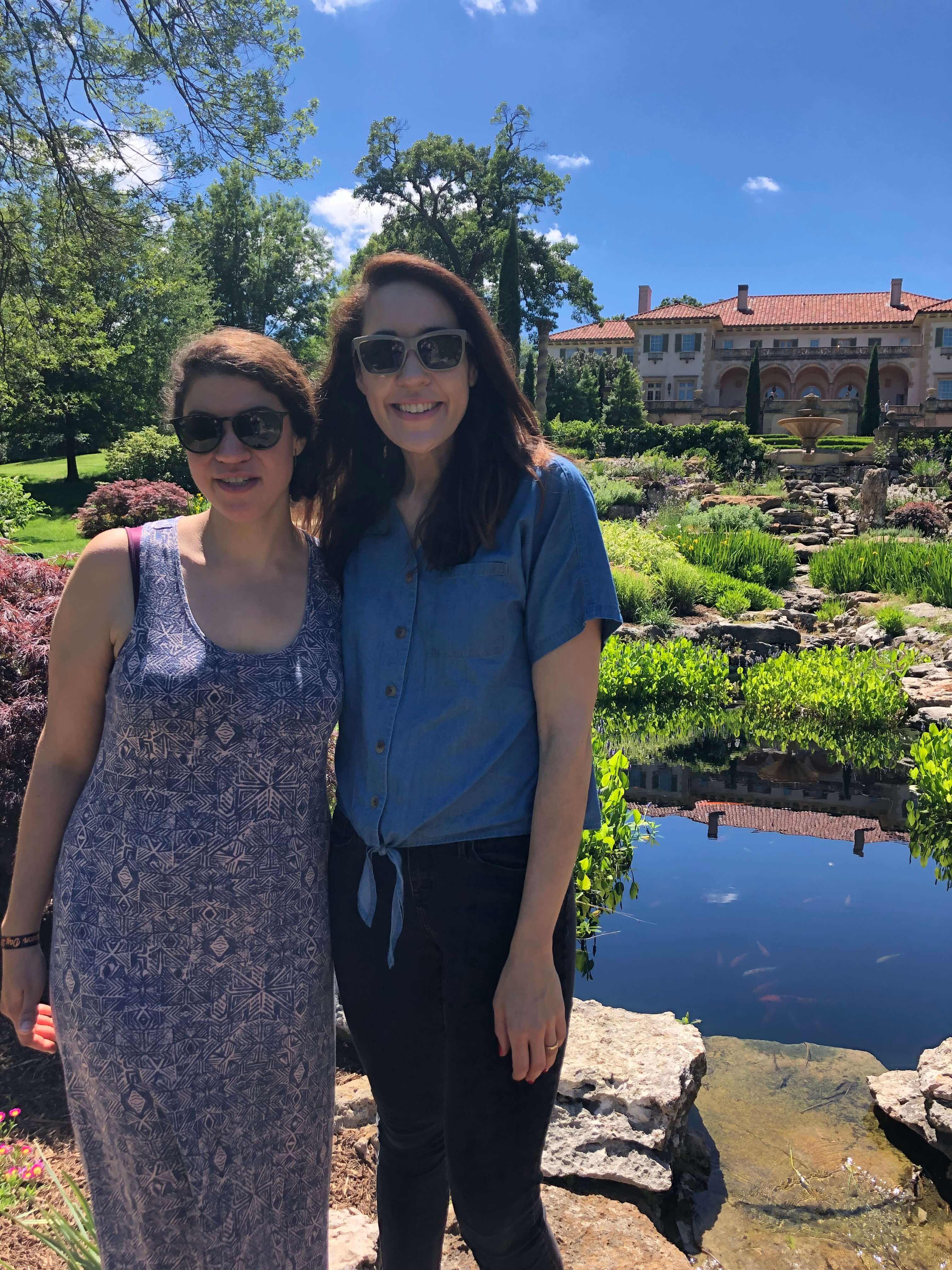 A beautiful way to spend the afternoon, we enjoyed a stroll through the stunning Philbrook Gardens and grounds, soaking in its rich architecture and stunning landscape. The formal garden is filled with much to admire where you can take pictures of the museum amongst its rich landscape, walk the grounds, or explore "SLUMGULLION (The Venerate Outpost)," a log cabin designed by artist Karl Unnasch where you'll find stained glass windows, glass lamps, colorful tiles, and more.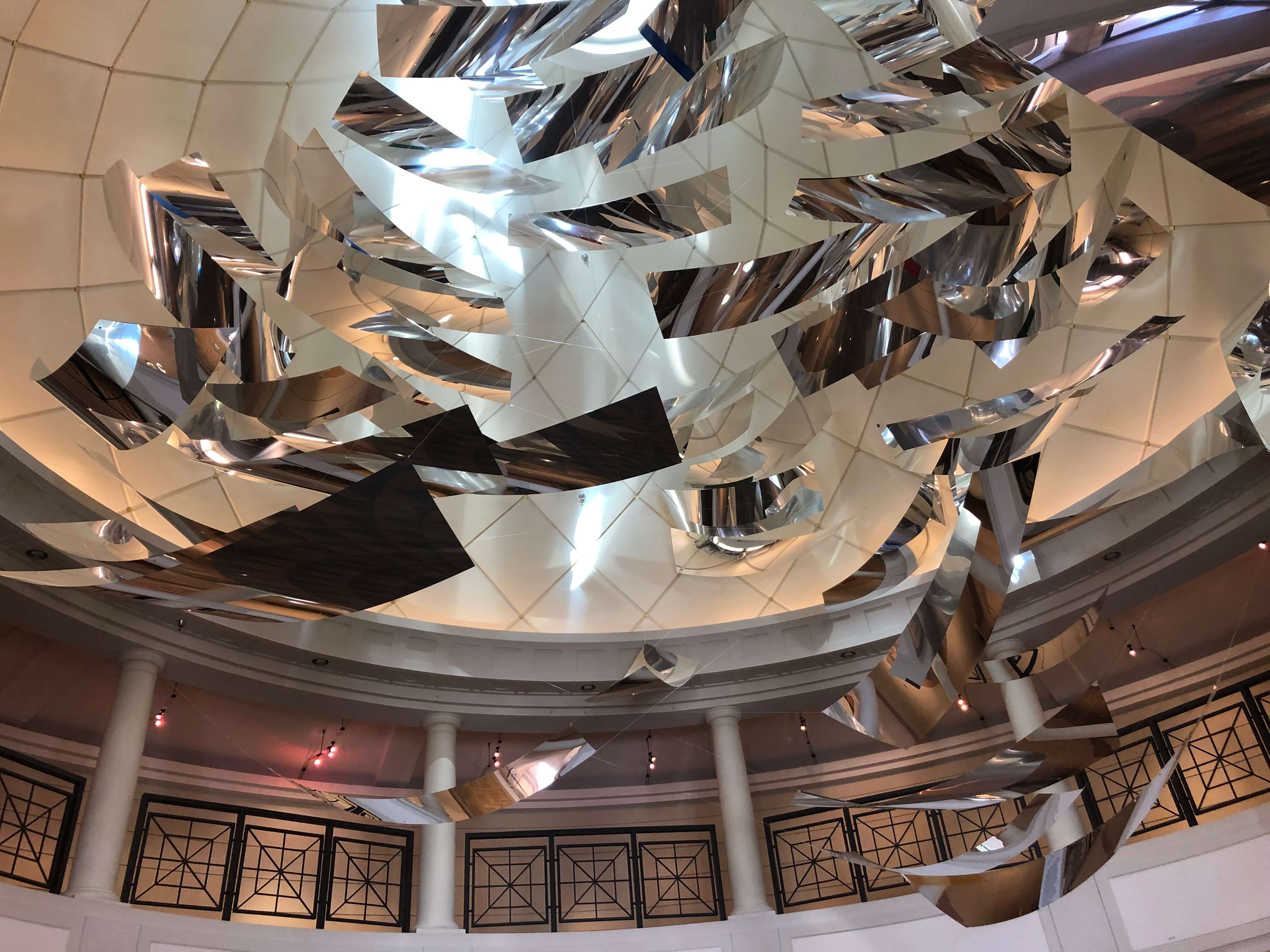 The museum is equally impressive featuring the work of multimedia artist Sharon Louden, Jason Lee, and Larry Clark, to name a few works on display.
More things to do in Tulsa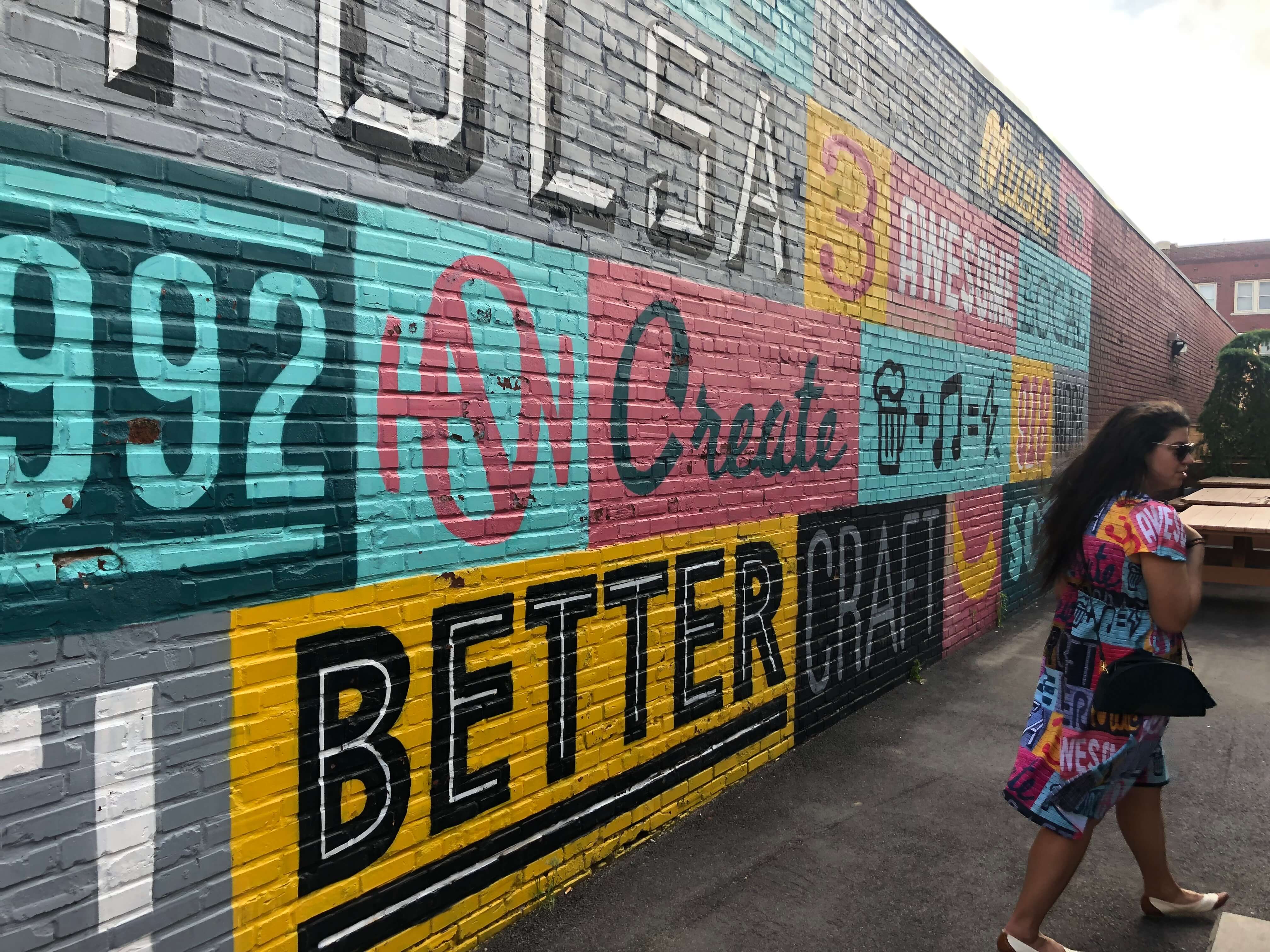 Walk by Hanson's recording studio and take a picture by their colorful mural.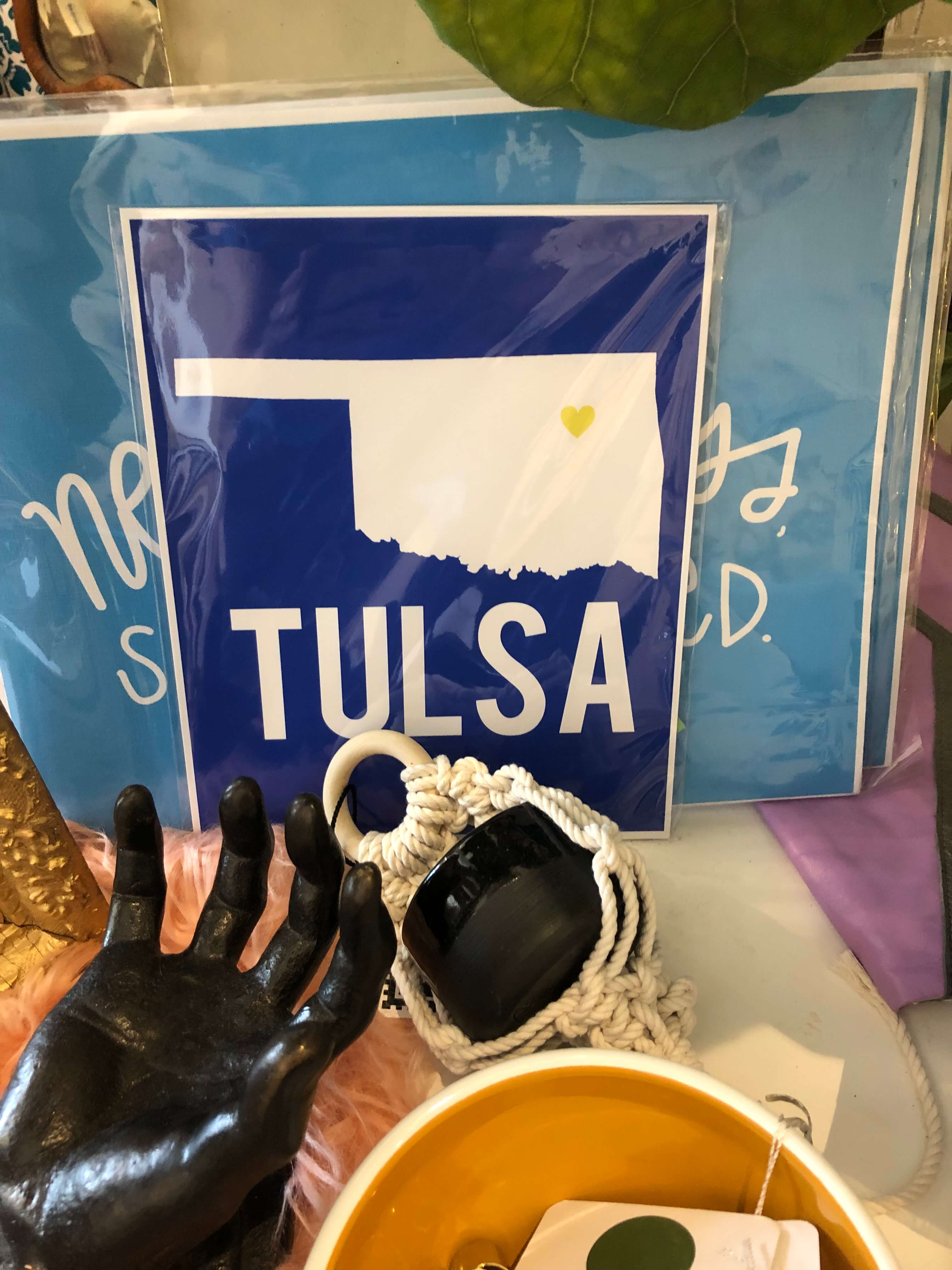 Shop in downtown Tulsa. Magic City Books was a favorite.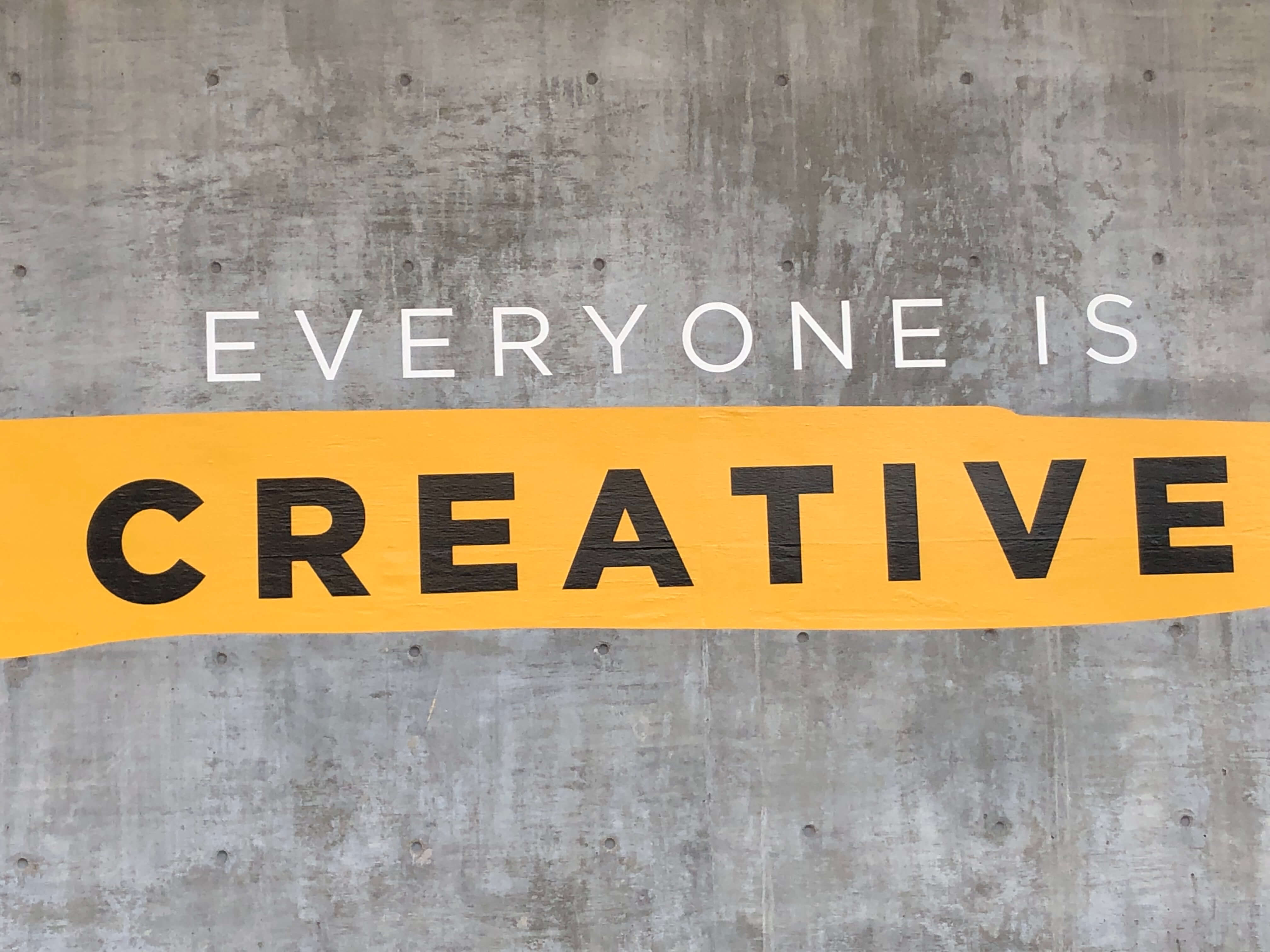 Visit the ahha Tulsa museum.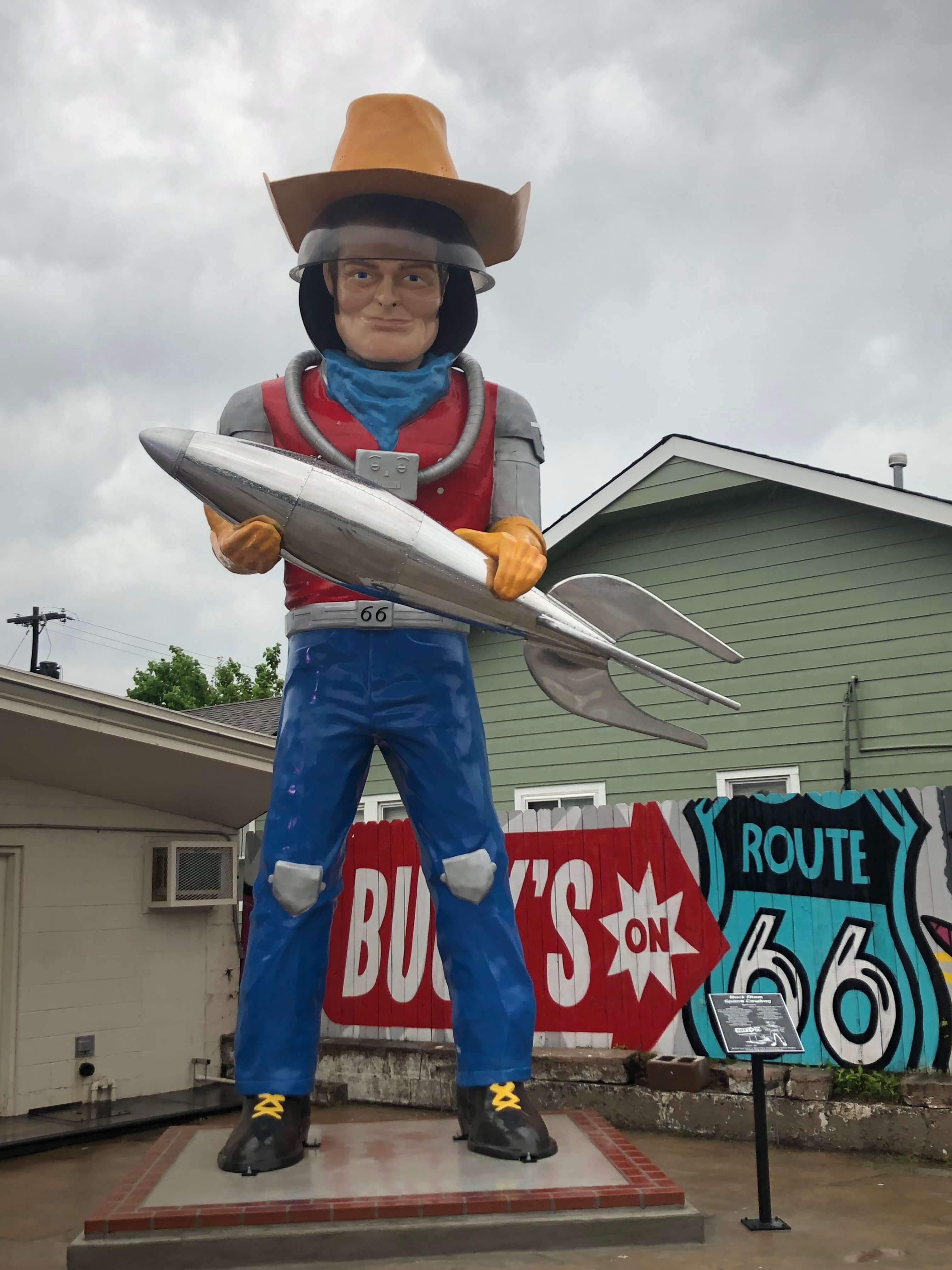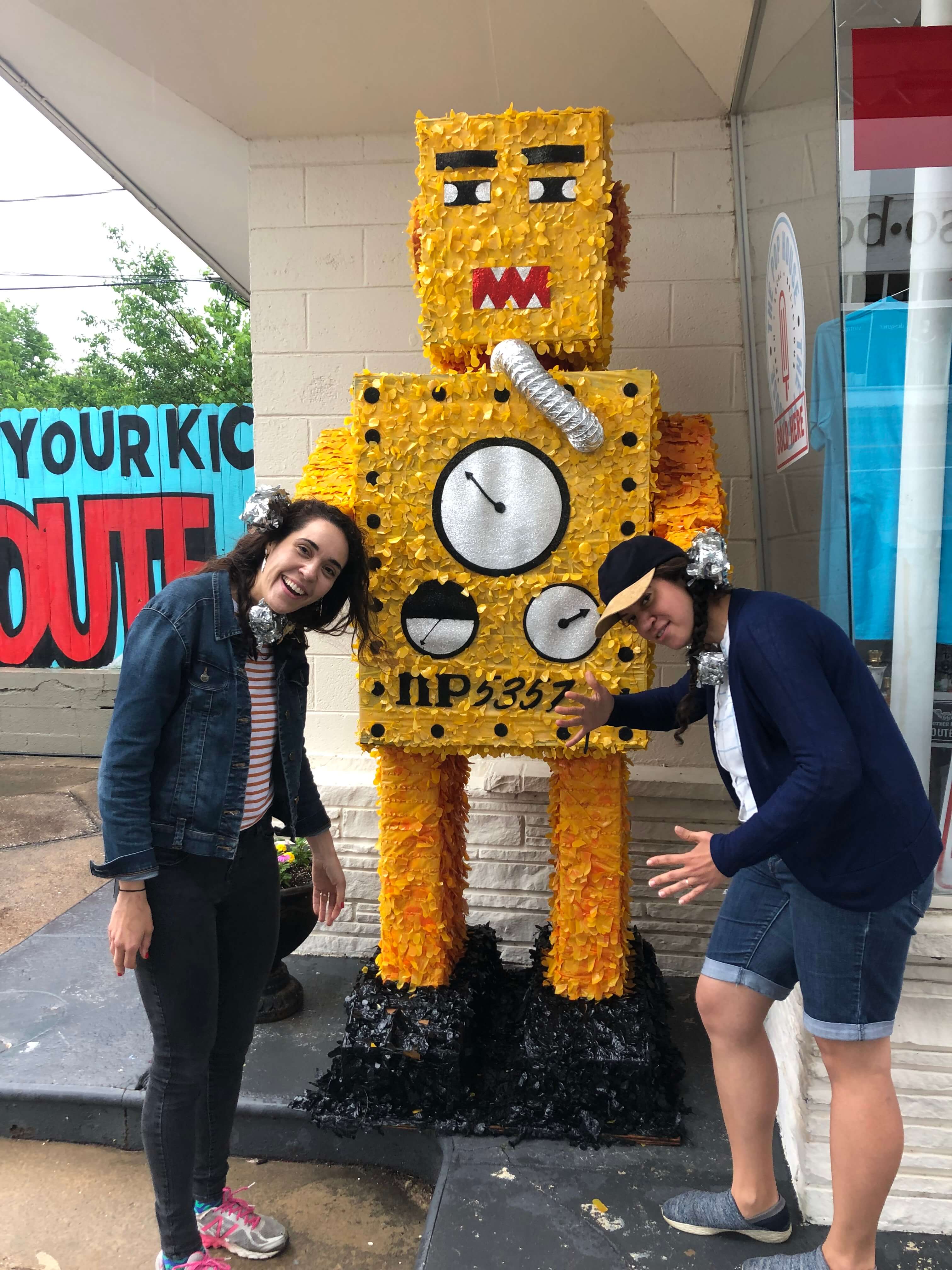 Visit Buck's on Route 66.
I was provided with a complimentary trip for the purposes of this review. All opinions, as always, are my own.