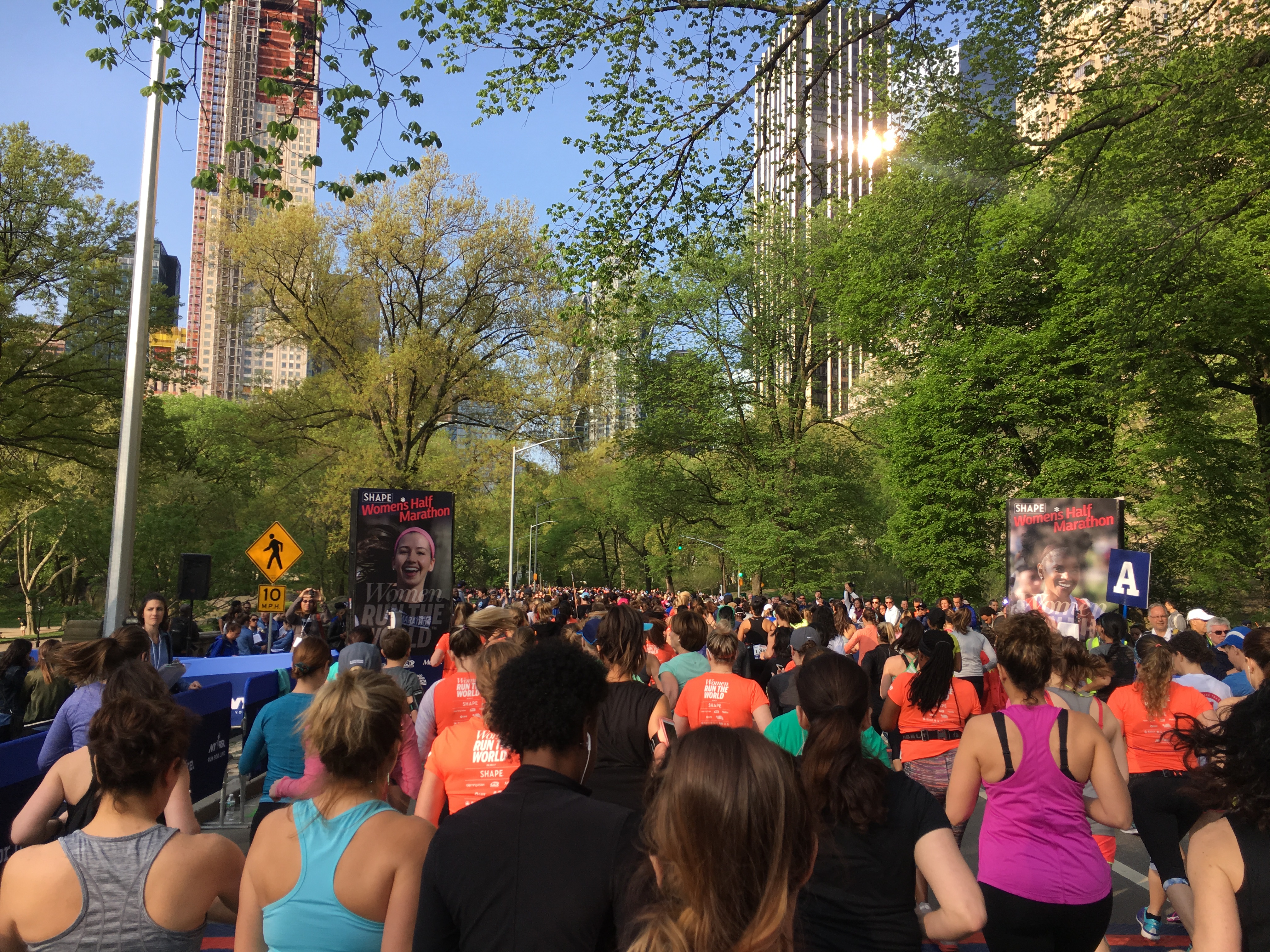 Last Sunday I completed my very first half-marathon. Having become somewhat of a runner, although that seems weird to be considered that way, I was excited to really push myself and tryout the longest run that I've ever attempted!
Leading up the half-marathon I increased my running time, which was a combination of loops through my town and gym sessions, to two two loops and less gym time. It was hard and there were many times that I hated every moment of it. But I pushed and told myself that I could do it. Oh, and having 90s hip hop on repeat certainly helped keeping me moving.
During the day of I woke at 5am (hooray!) for a 5:30 train into the city, arriving at Central Park at around 7:00ish (coffee and water were needed). It was quite a sight to see the collection of women, all adorning the Shape Half-Marathon orange shirts, buzzing with excitement. I took my position amongst the sea of women, trying to build up my mental, because, um, 13.1 miles, were soon to a reality and I had no idea if I could do it. After a few welcome announcements, the race started and I just went for it. Starting off as a pack, we all went at our respective paces as I tried to find my footing (and right song) to propel me to move consistently and with purpose. And I did. I ran and ran throughout Central Park as I circled the West to the East side, pumping my feet. But it was hard! A combination of steep inclines (Harlem Hill ain't no joke) and then the distance factor (we went around the park twice and another loop back to East 72nd) left me mentally challenged. But I think with running, and probably with most internal struggles, is the realization that you can do hard things. That's what propelled me those 13.1 miles, which I completed in 2 hours and 17 minutes.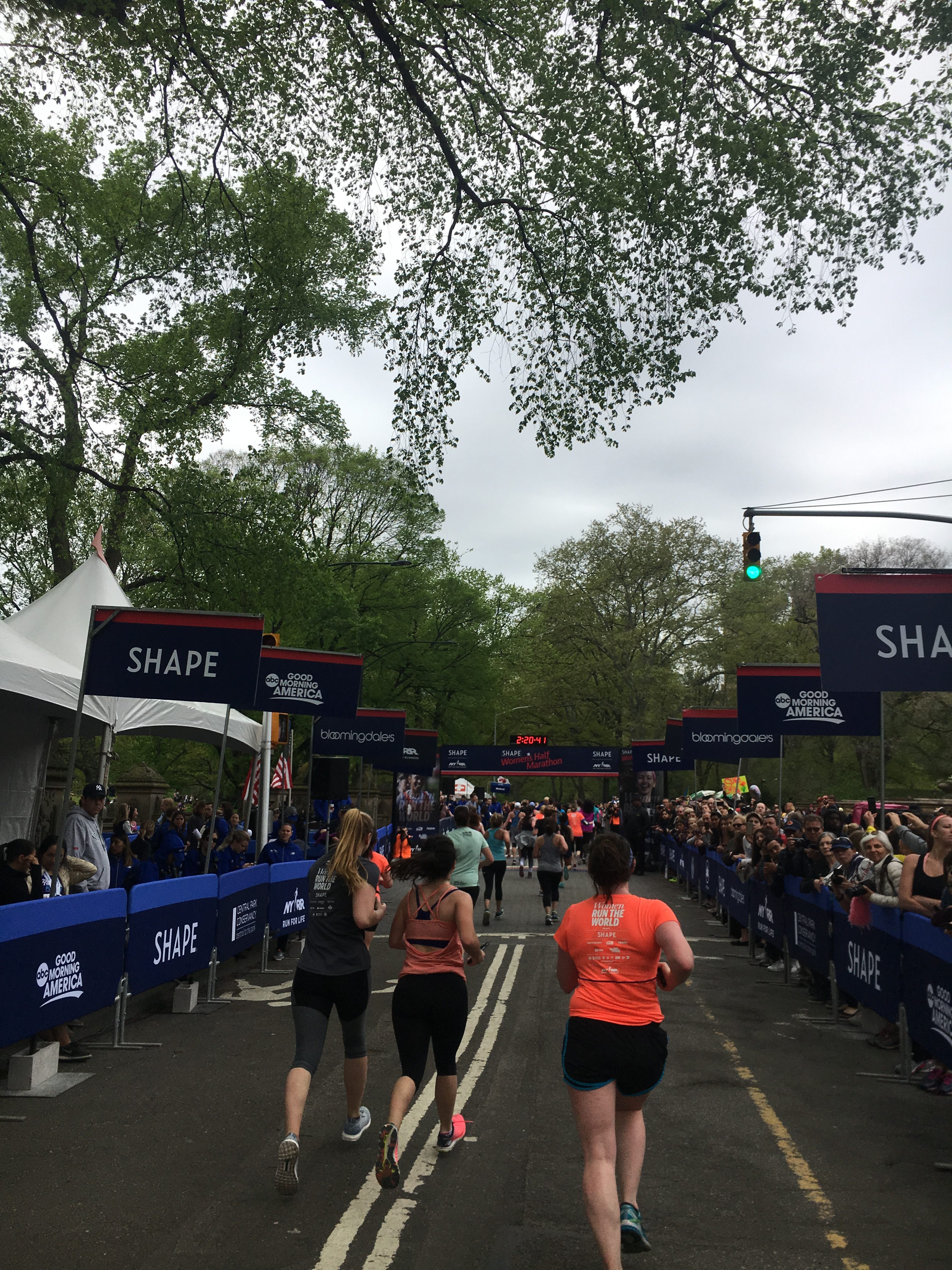 After I crossed the finish line, I caught my breath as the sweat drip down my face, feeling stronger, more confident and accomplished.  I can do hard things, and you can, too!
Next up? The Brooklyn Half!