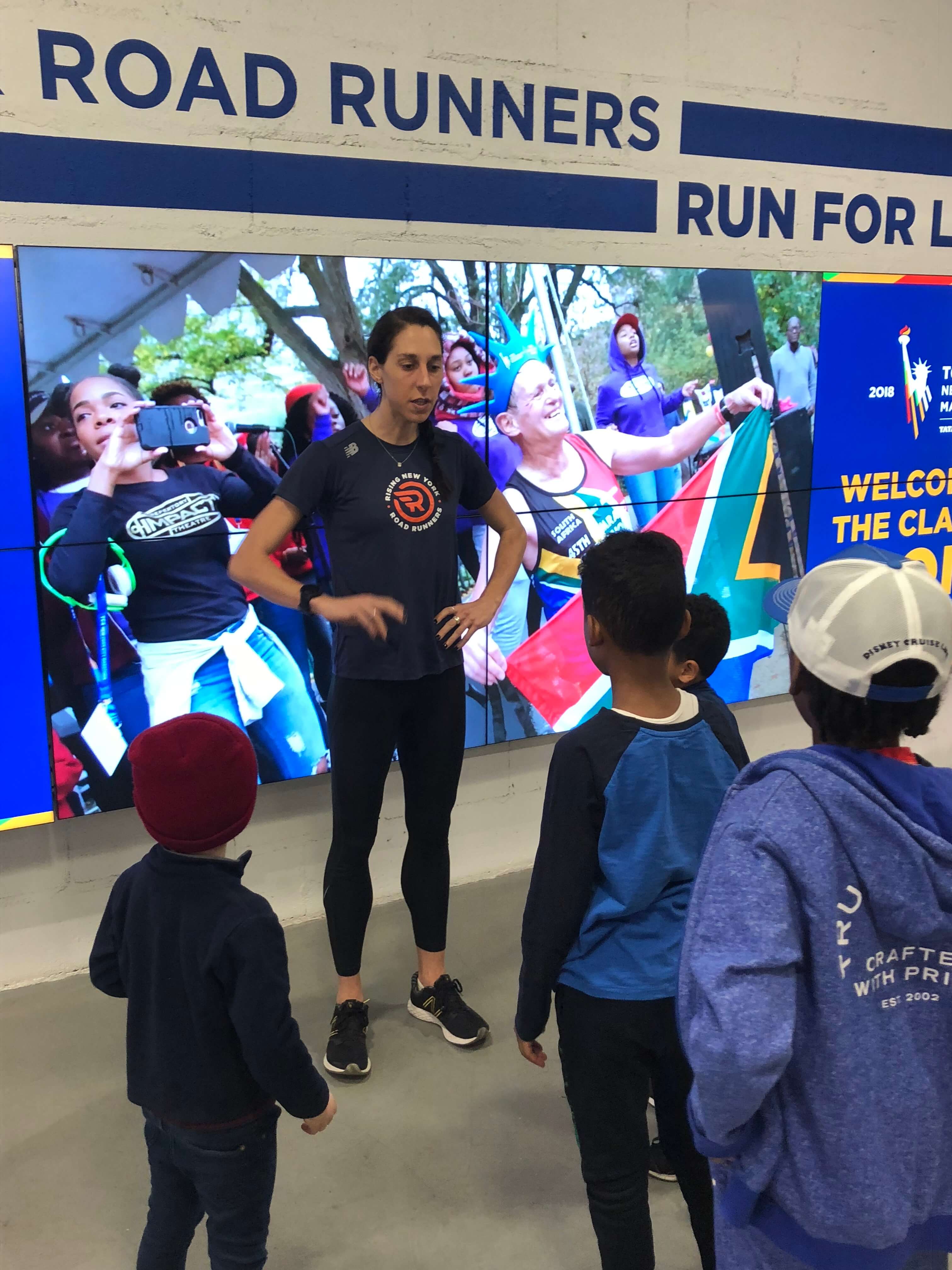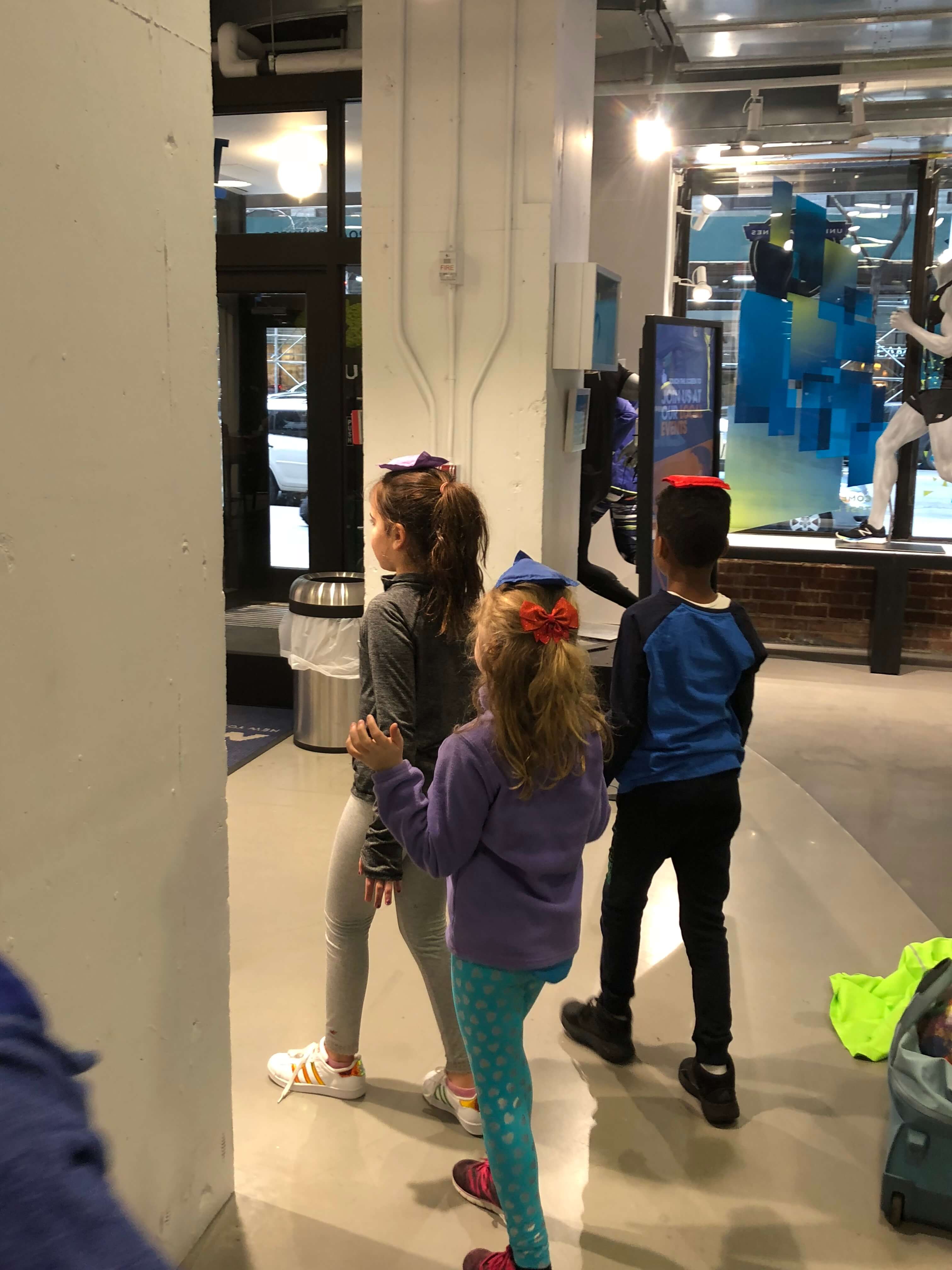 Physical activity is so important for children (and adults!). While my kids have a wonderful physical education program at school, I really want to incorporate more physical fitness activities into our family life. As a runner myself, it's important for them to see that sports and fitness are an important part of overall health and wellness and that they are really fun! During a recent event with the New York Road Runners (NYRR), my girls had the opportunity to learn more about their family running classes while also participating in a coach-lead class in Central Park!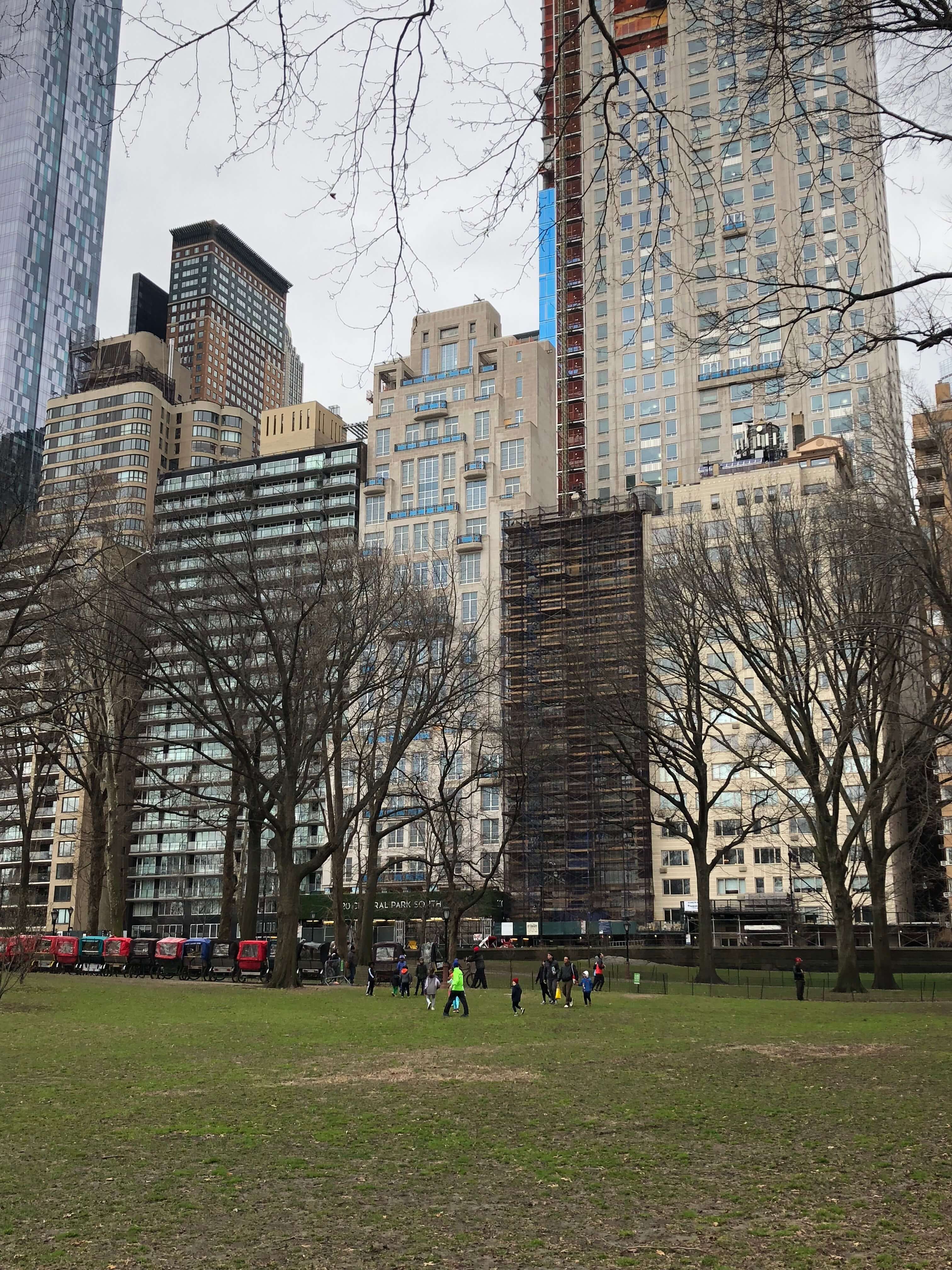 Held on a chilly Sunday, our group quickly warmed up as the NYRR running coaches taught us more about proper running form and led us through some running games and agility drills–all of which were done in a fun and uplifting way. Through the various games, the kids learned more about the fundamentals of running such as how to maintain a proper running posture, arm swinging techniques, movement skills, basic running form, running patterns, and more.  After the mini session was over, we headed back to the awesome NYRR Running Center to learn more about their programming and receive shoe fittings from New Balance.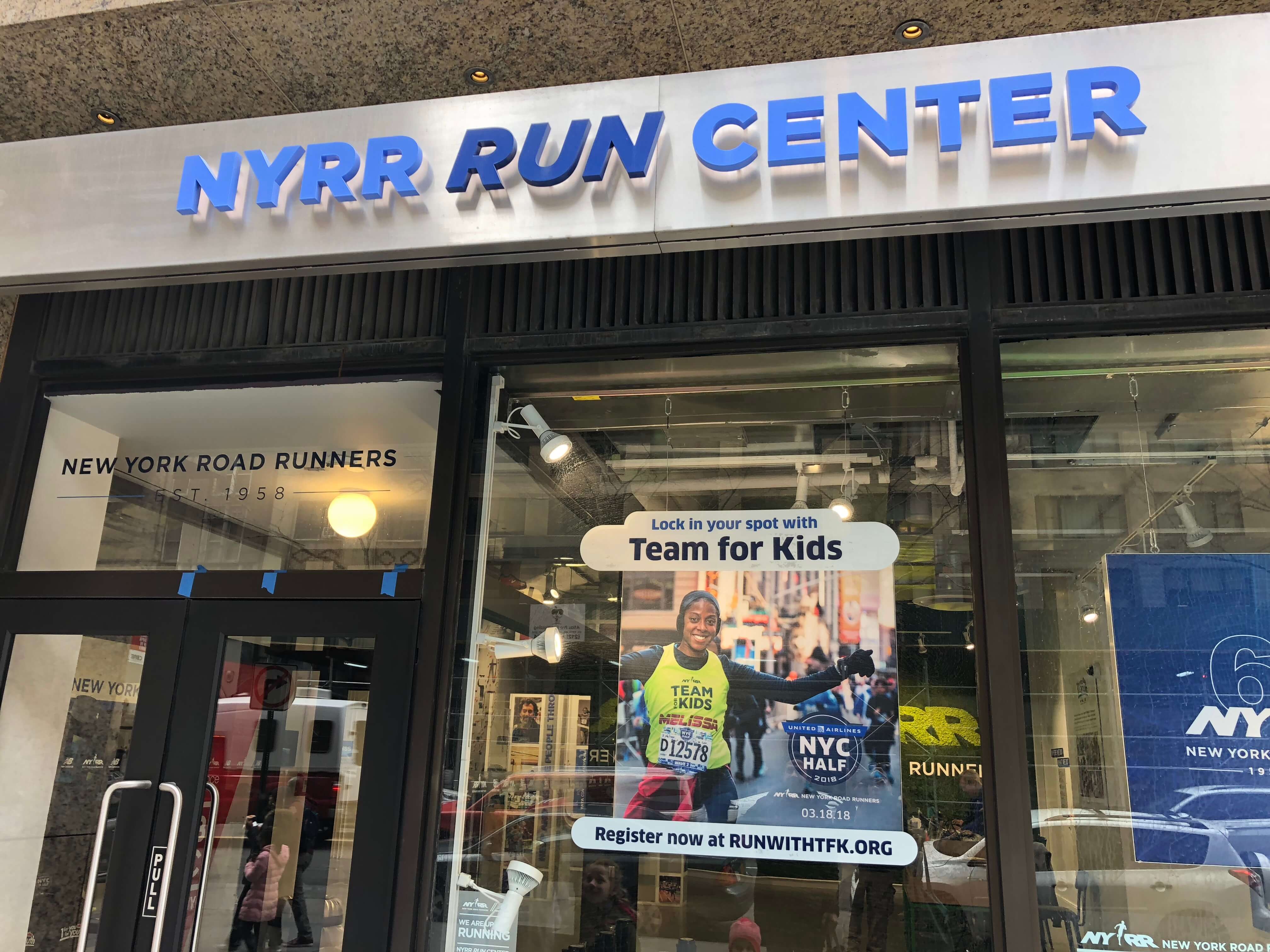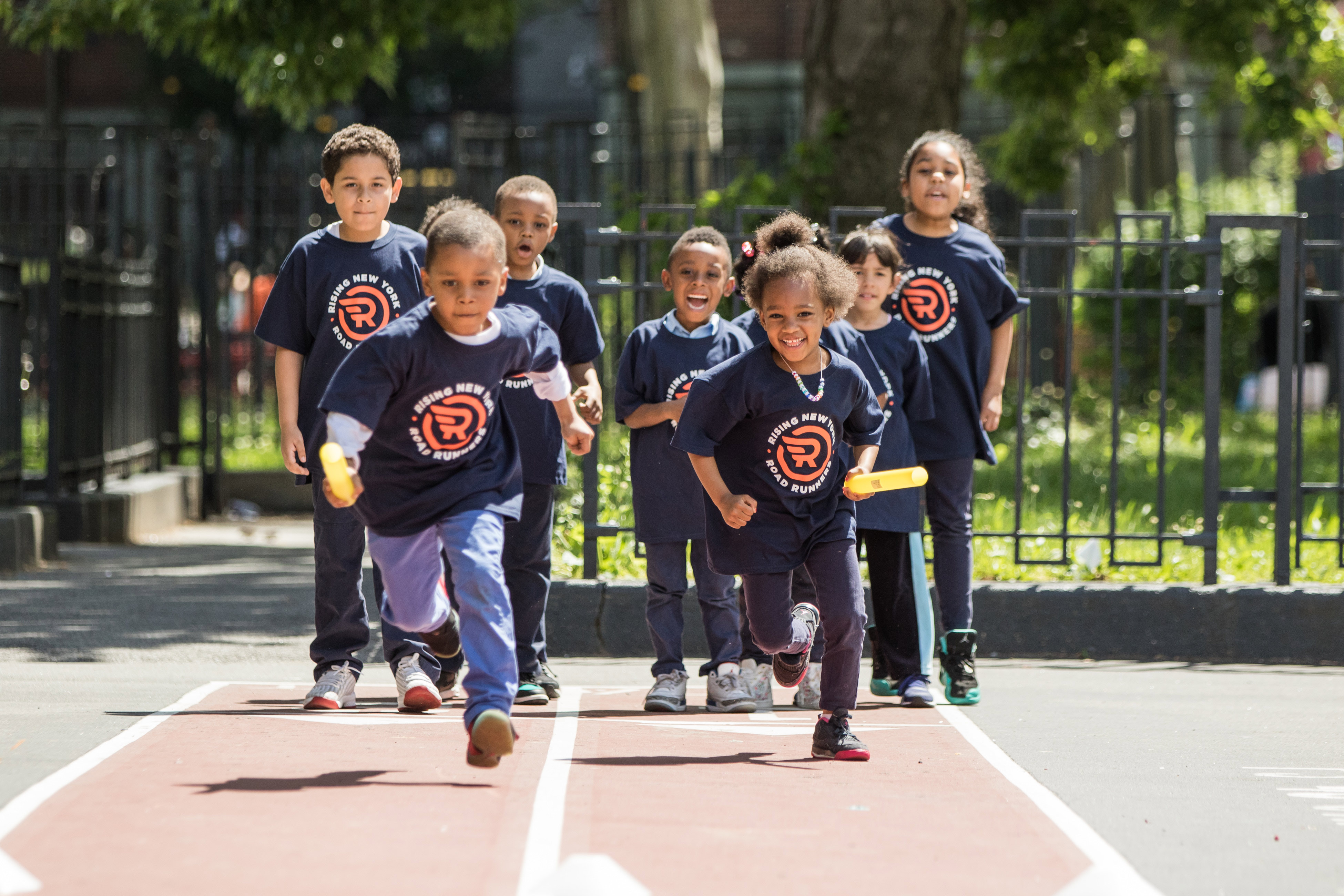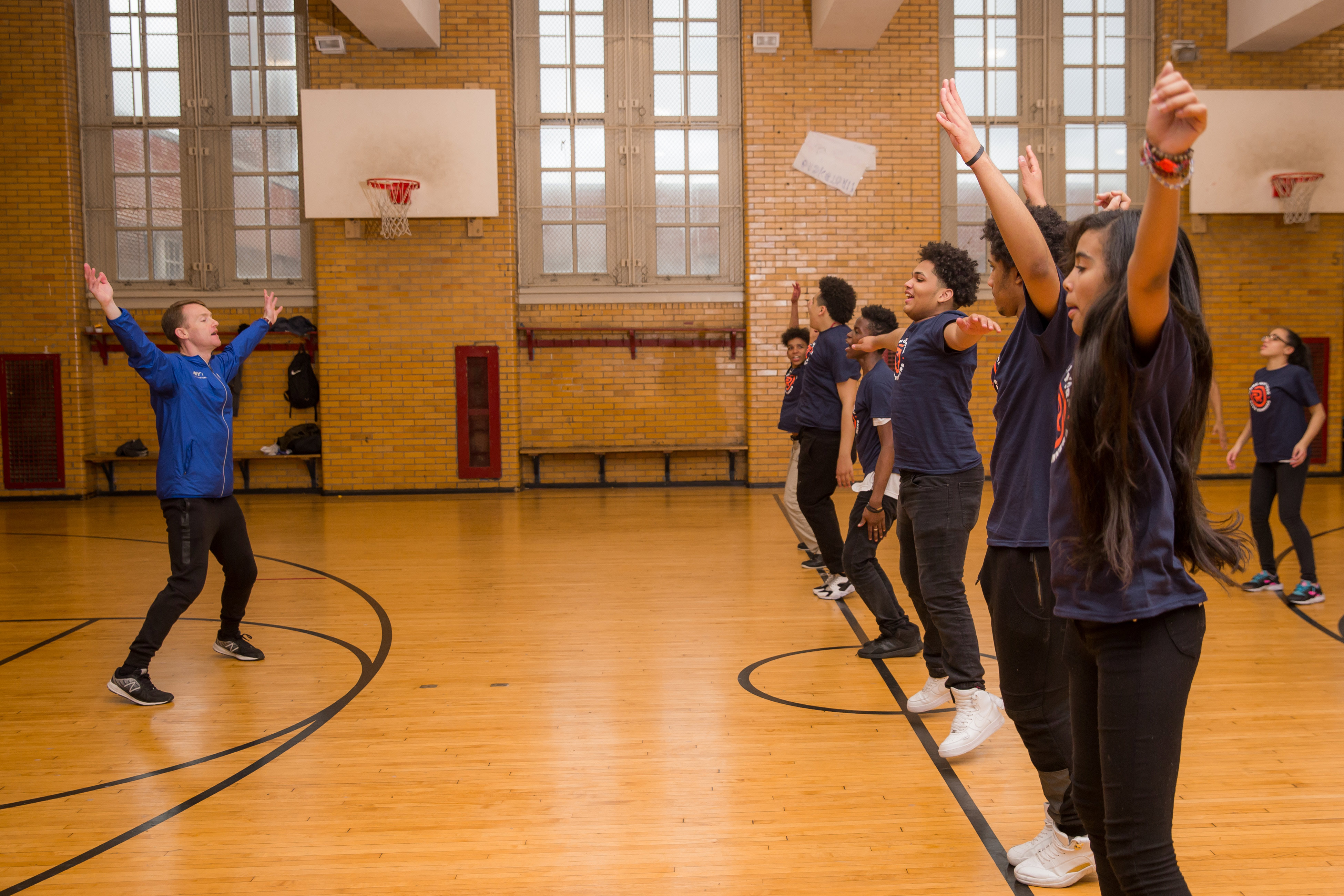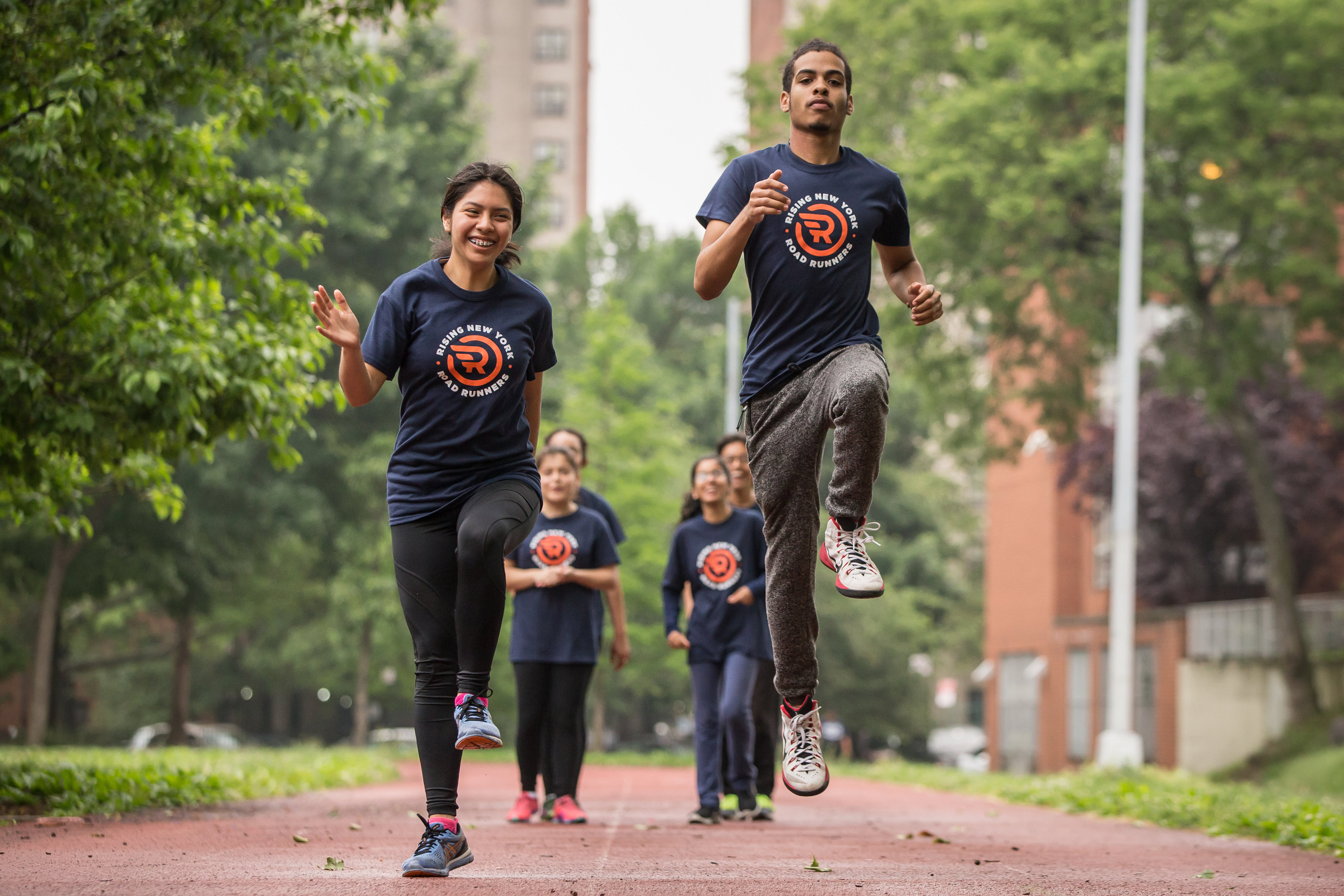 While I've participated in events through NYRR in the past (Brooklyn Half and the Shape Marathon), I didn't really know all that much about their family and kids programming. Through their Rising New York Road Runners program, kids in grades pre-K through 12th grade can enjoy free running programs and events throughout NYC. How cool is that?! Based on physical literacy and long-term athlete development, these programs are currently offered in schools, after-school programs, and community centers where teachers and coaches can receive customized and research-based materials from NYRR. I was also really excited to learn more about their youth events–all of which are organized into three stages based on the physical activity level of the child. A series that's all about fun and movement, there are tons of upcoming NYC runs where kids can participate, including the Washington Heights Salsa, Blues, and Shamrocks 5K, the Italy Run by Ferrero, the New Balance Bronx 10 Mile and tons more (check out the events page for the complete list).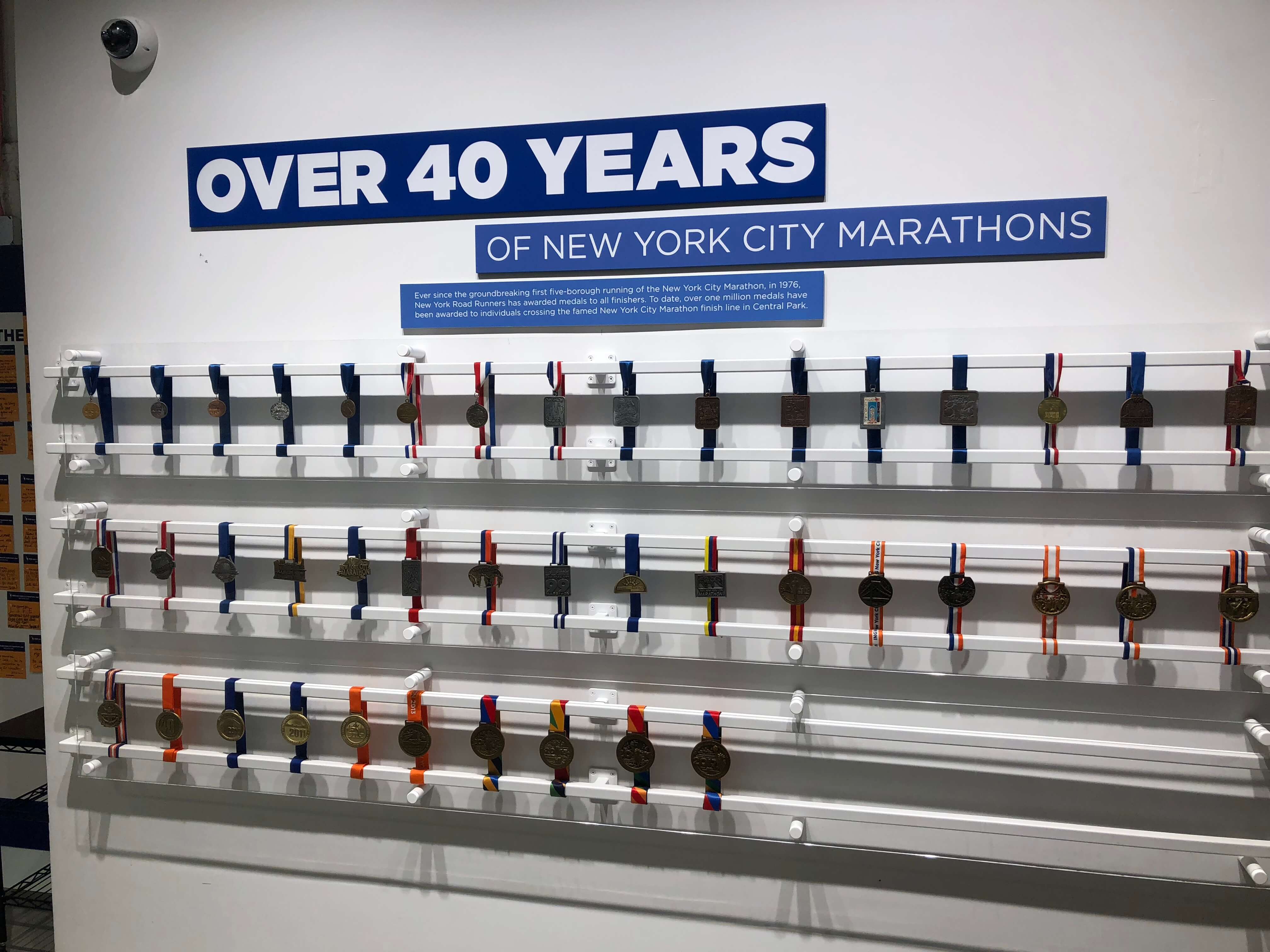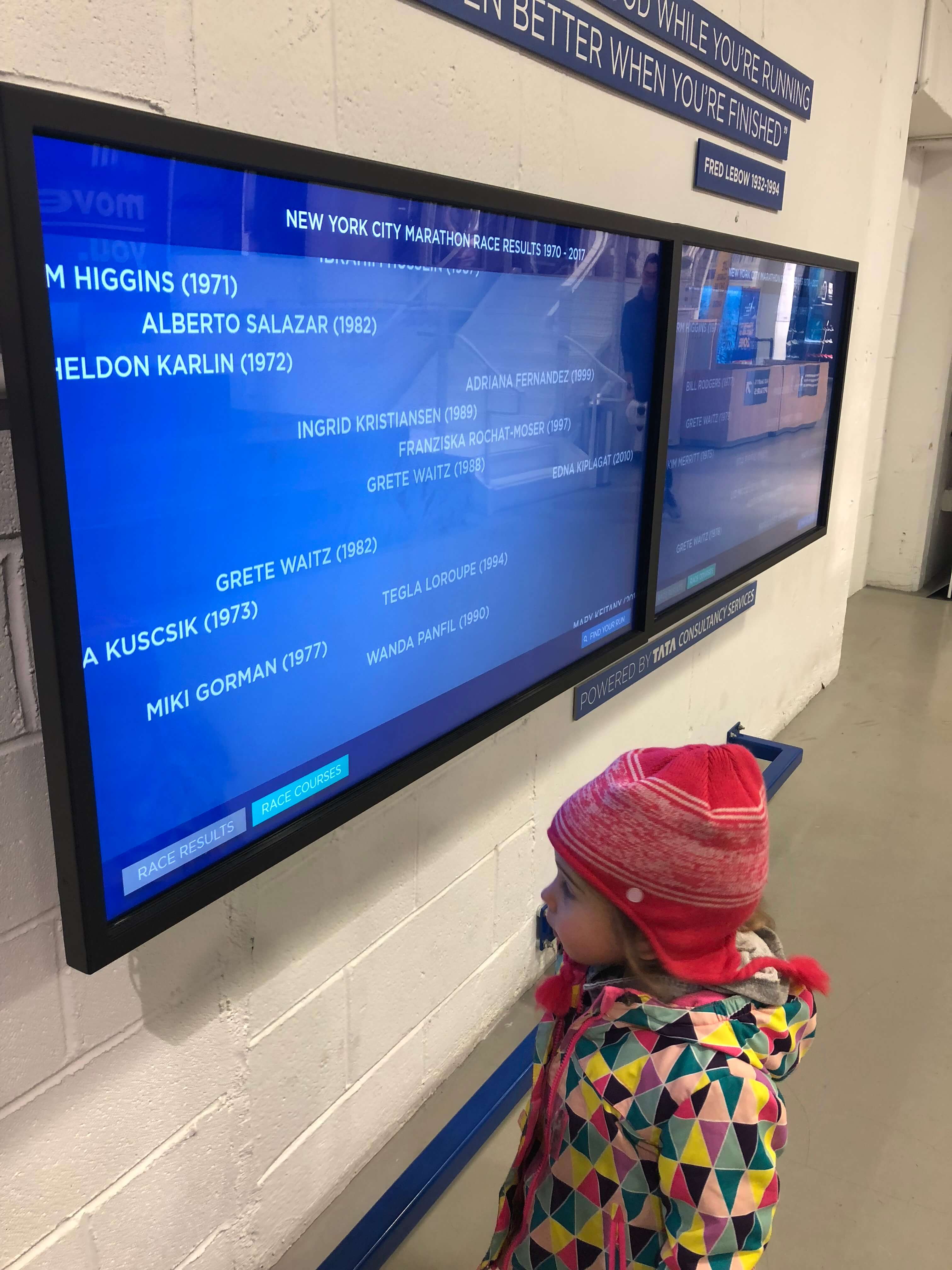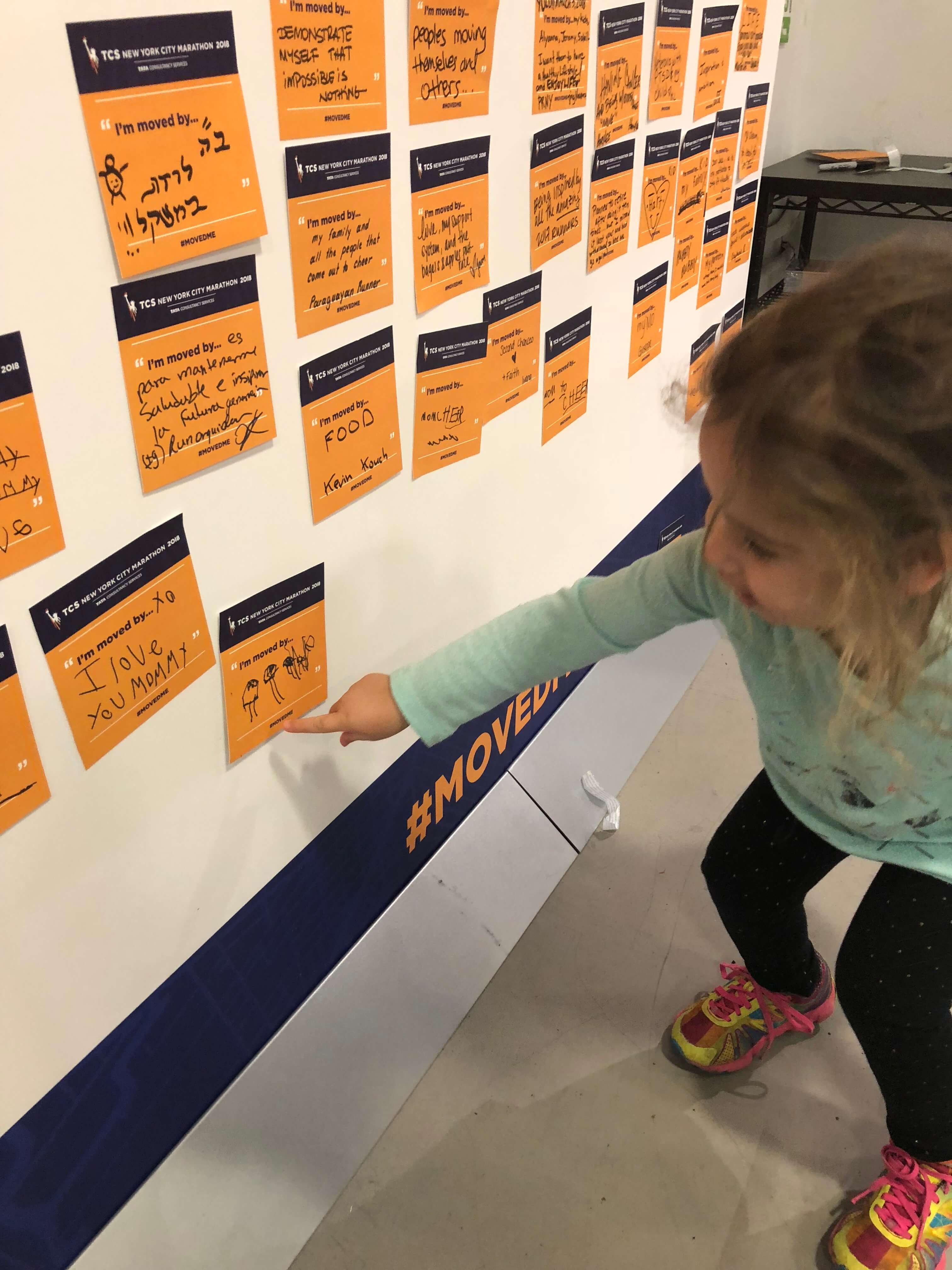 Another cool part of the event was having the opportunity to spend some time in the NYRR Run Center featuring the New Balance Run Hub. I was there once when I picked up my bib, but didn't really comprehensively check it out. During the event, I took a self-guided tour of the space, checking out some of its cool features like the display of all of the NYRR Marathon medals and an interactive screen where you can enter in the names from past marathons to see people's times, ages, etc. I also loved checking out the New Balance Run Hub where you can find tons of cool NYRR merchandise and New Balance sneakers.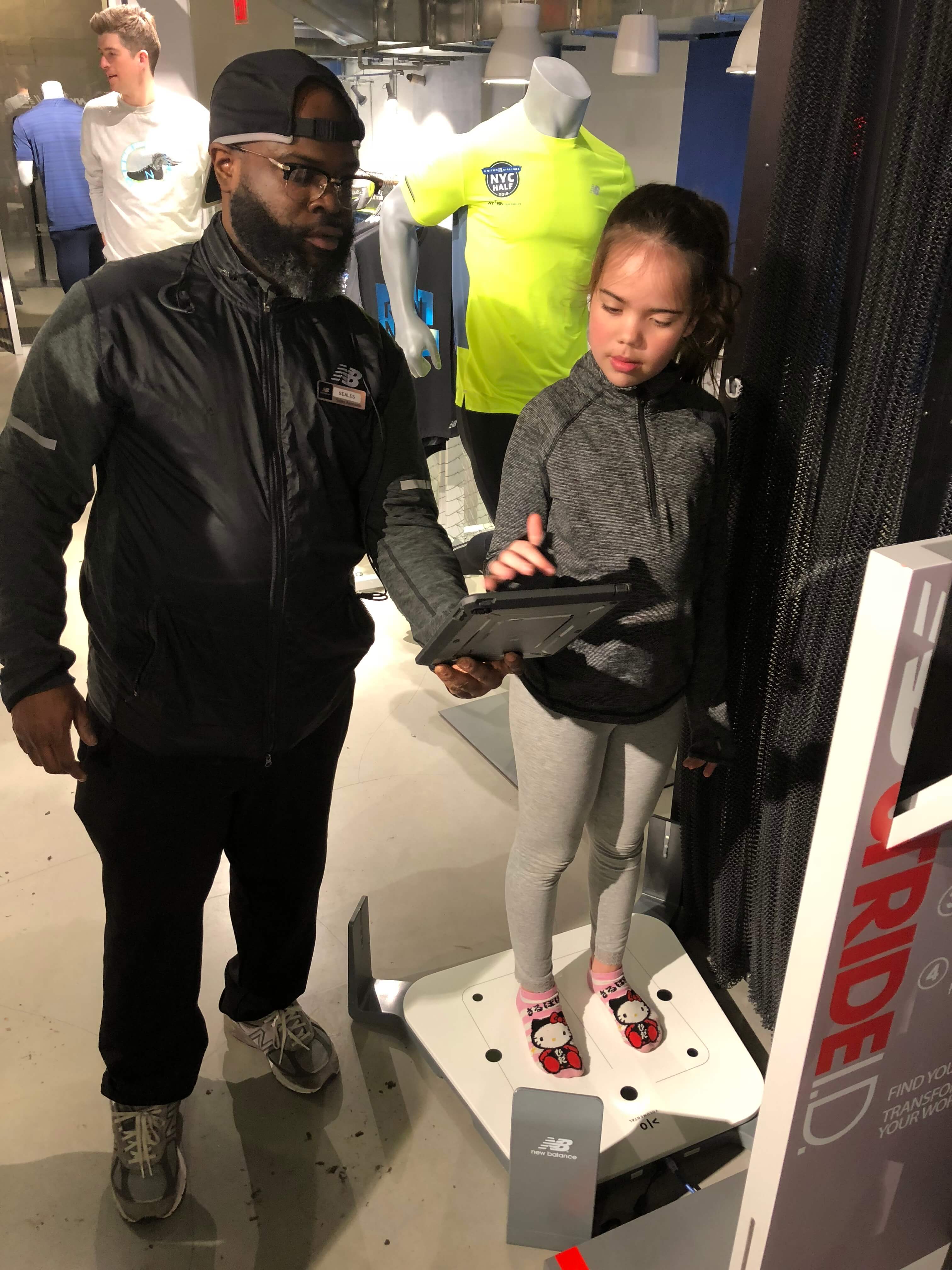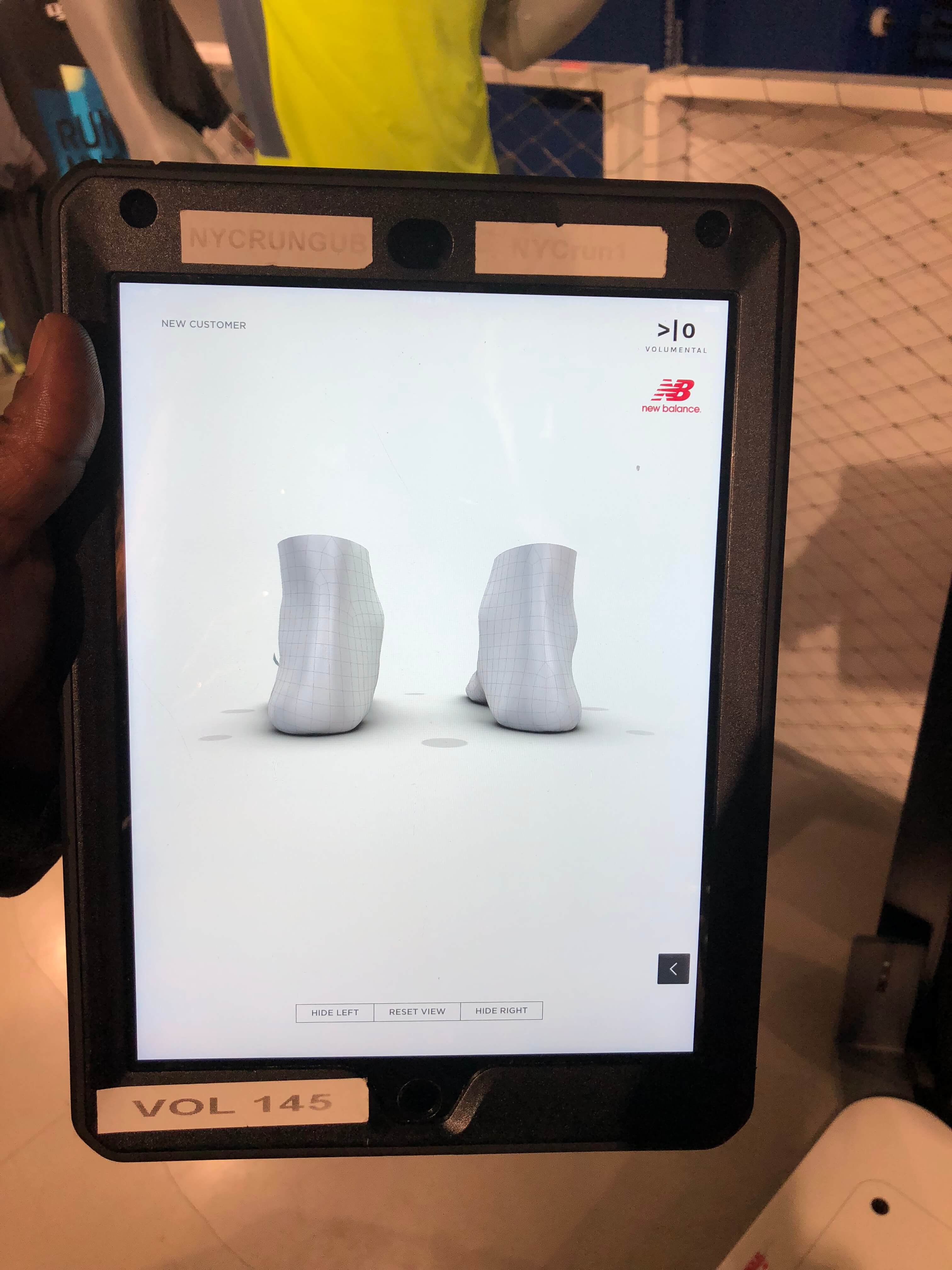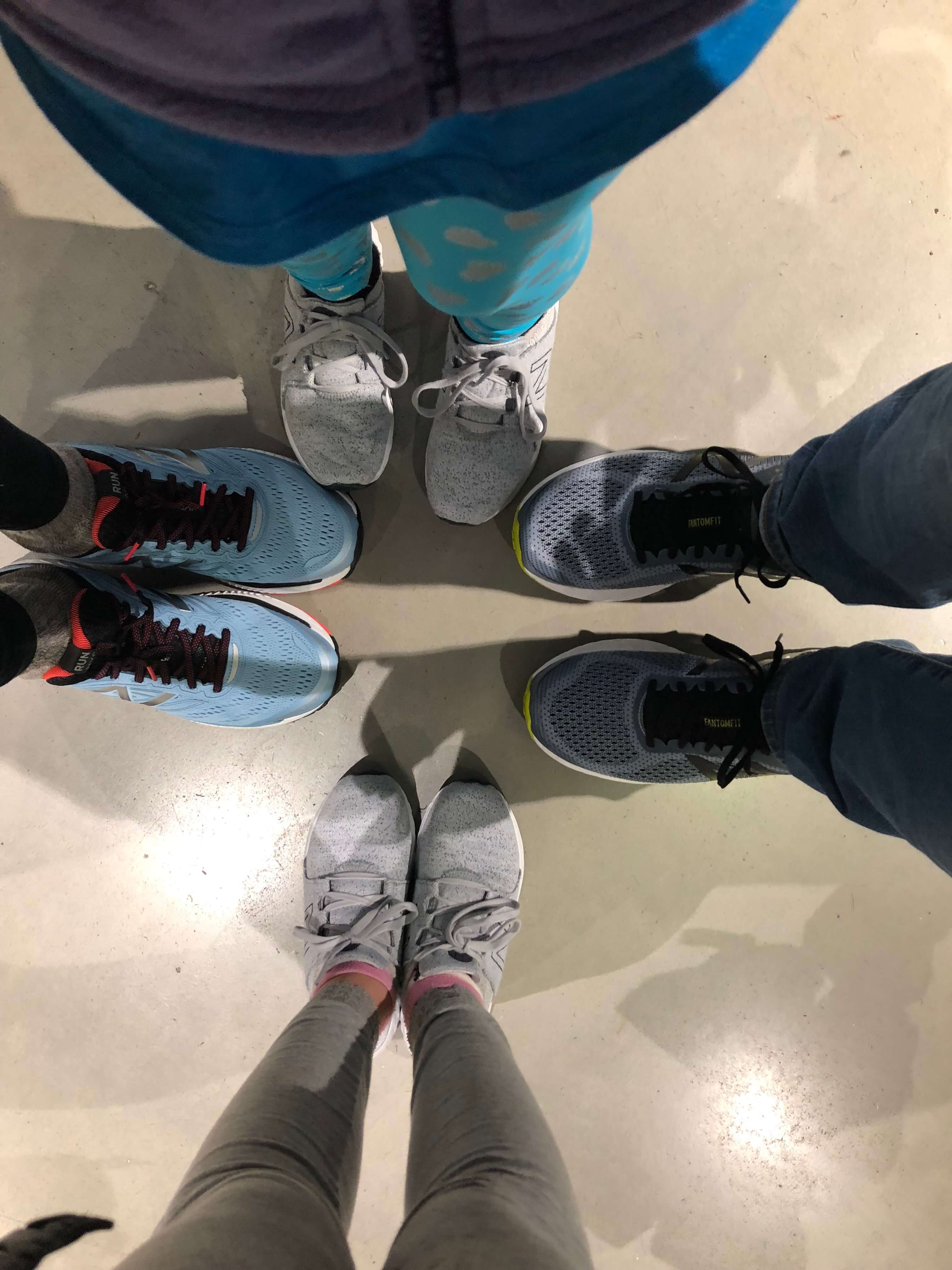 At event, we also learned more about proper shoe fittings, that I have to say, was eye opening! According to the speaker from New Balance, around 90% of adults are wearing the wrong shoe size, which, I surprisingly learned also included me! At the hub, we all received a shoe fitting using a scanner that connects to an app. Within minutes, my feet were measured, which measured me at a size 11.5 from a size 10. The New Balance representative explained that this could have been due to the pregnancies, general body fluctuations and/or sizing might be different amongst different brands. Whatever the case may be, I was surprised by how comfortable my new sneakers felt that I'm excited to rock when I run the Brooklyn Half again this May. The kids also had their feet measured and scanned, which was slightly off from what I thought their shoe sizes were (who knew?!). The representative from New Balance mentioned how important it is to have one's feet constantly measured by going into a brick and mortar store since sizes can constantly change.
We also learned more about NYRR's 1 for You 1 for Youth, a joint initiative by NYRR and New Balance to provide young runners with new high-quality running shoes. The program's launch coincided with the opening of the NYRR RUNCENTER featuring the New Balance Run Hub, a community running center located in Manhattan near Central Park. For each pair of shoes purchased at the New Balance Run Hub, New Balance will donate a pair of running shoes to NYRR's youth programs. In turn, New York Road Runners distributes the running shoes to participants in their free youth running programs. How amazing is that?!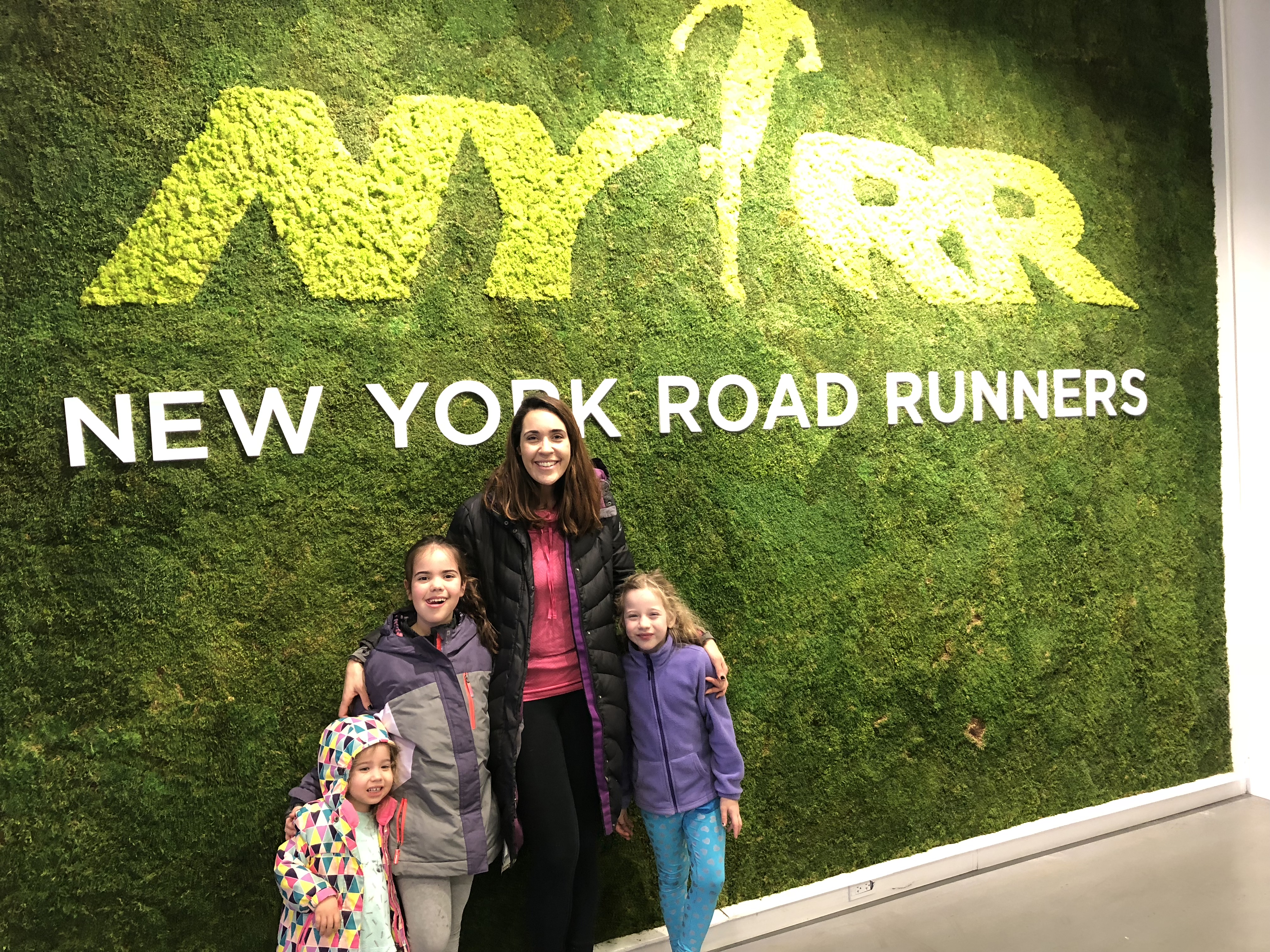 After a full morning of running and shoe education, it was wonderful to learn more about all of the running programs at NYRR that, of course, includes their awesome races, but also their free programs and event that services NYC's youth through physical fitness, education, movement, and wellness.
Visit the NYRR RUNCENTER featuring the New Balance Run Hub here:
320 West 57th Street
New York, NY 10019
For additional information, please visit:  https://www.nyrr.org/
My family was provided with sneakers and a pass to the Brooklyn Half from NYRR for this blog post. All opinions, as always, are my own.