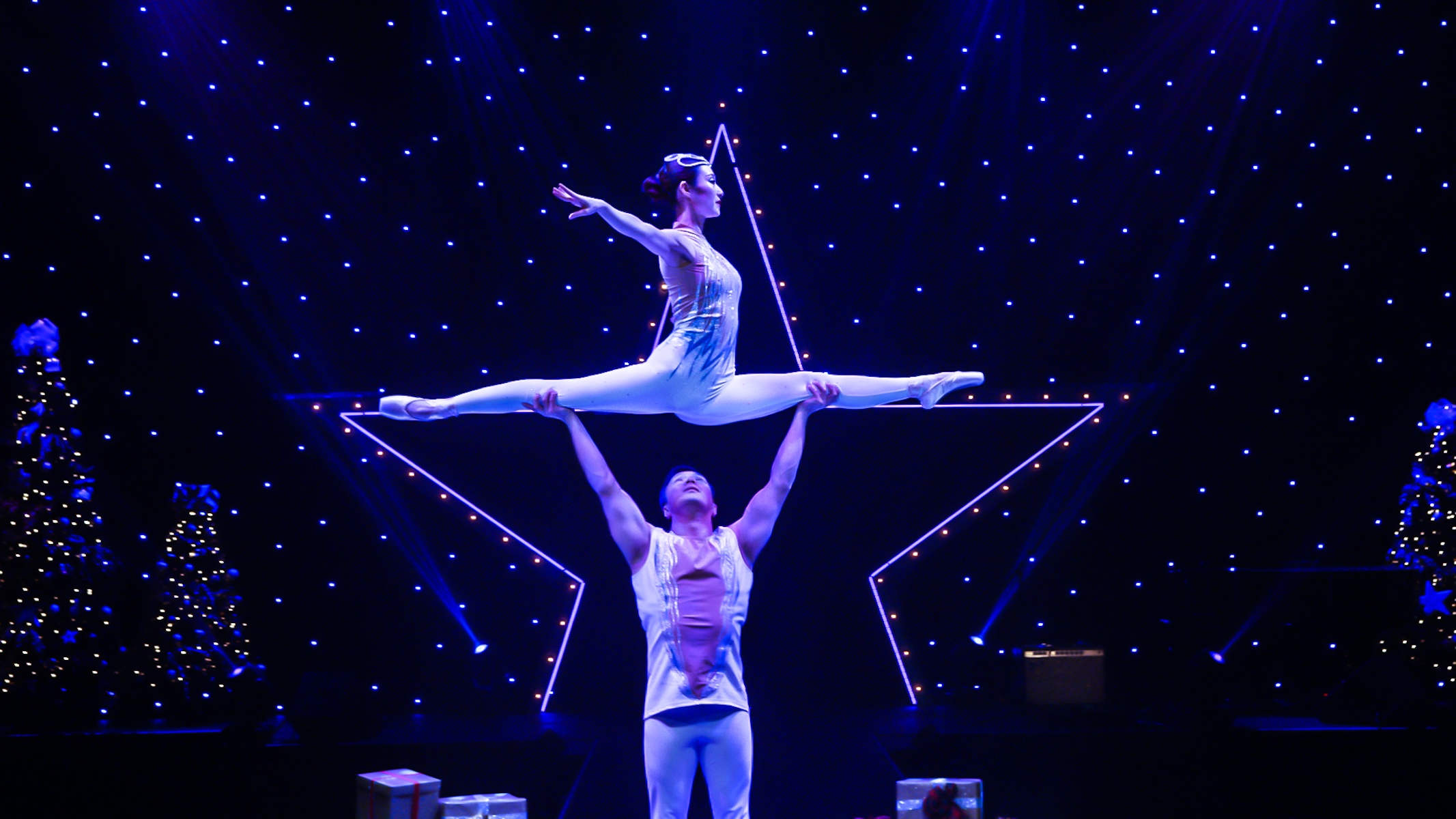 Get into the spirit of the season with this merry treat that's perfect for the entire family with A Magical Cirque Christmas! Held at The Palace Theater in Stamford, the show will feature gravity-defying acts and tricks with dazzling illusions and breathtaking cirque artists, performing to all your favorite holiday music.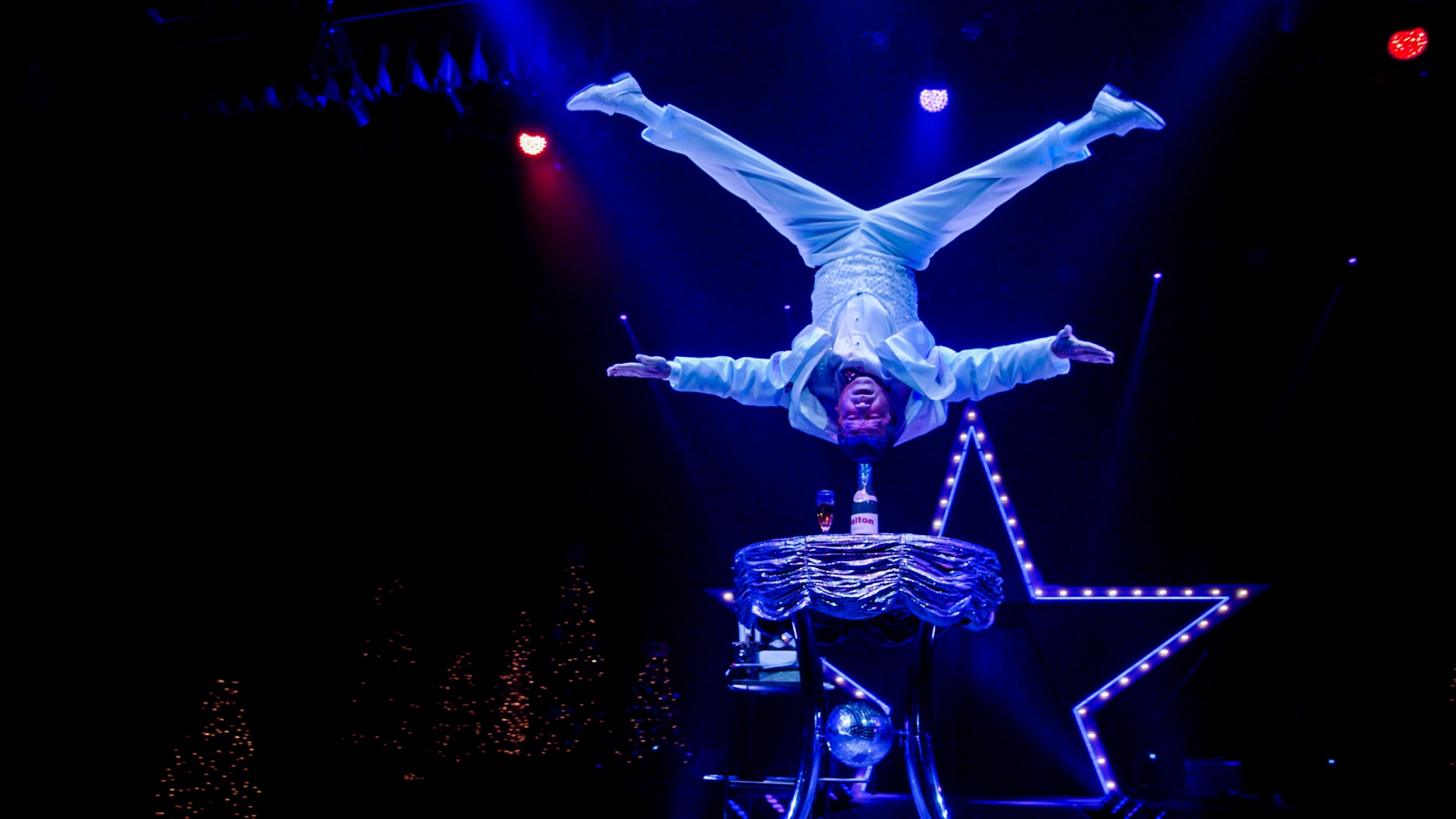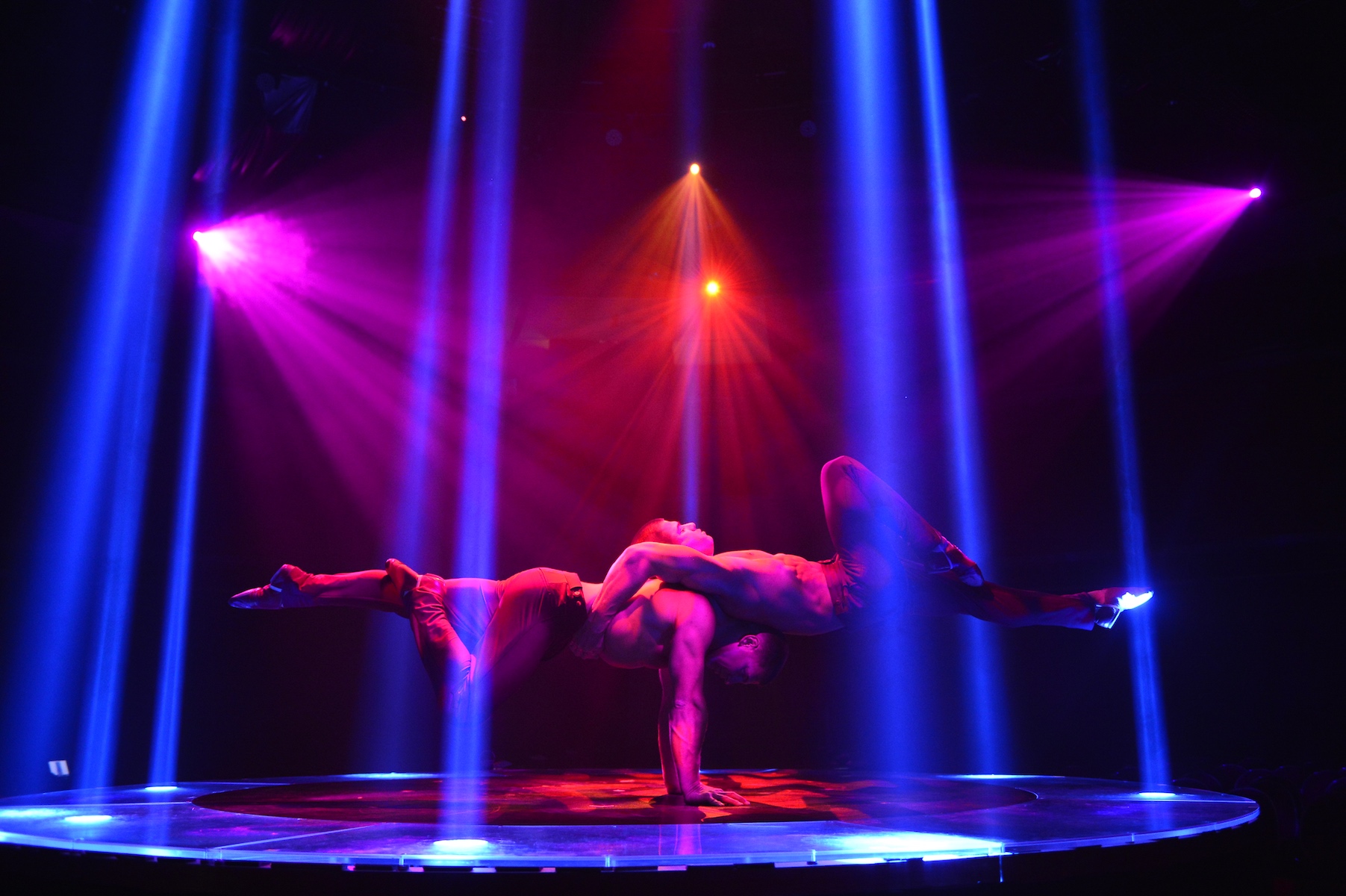 Produced by Simon Painter, Tim Lawson and MagicSpace Entertainment (producers of Broadway's smash hit "The Illusionists"), A Magical Cirque Christmas is hosted by magician Paul Dabek, who will leave audiences in hysterics while introducing each act with mesmerizing, magical flair as he weaves and guides them through the unimaginable to the unbelievable.
Families will love seeing how husband and wife aerialist team Tyce and Mary Nielsen of Duo Transcend will use their extreme strength and flexibility to then gracefully move through the air in a beautiful aerial dance performed by the two artists.  In "Duo Roller Skating," they will perform a combination of daring acrobatic tricks and spins while masterfully balancing on a small circular platform.
Additional acts include performances by the world-renowned magician Sebastian Nicolas, speed juggling from Roberto Carlos, ballet acrobats Runfei Deng and Shilei Chen, and much more!
Get there
The Palace Theatre
61 Atlantic St
Stamford, CT United States
8:00 pm – 10:00 pm
Tickets and more info can be found here: The Palace Theater in Stamford