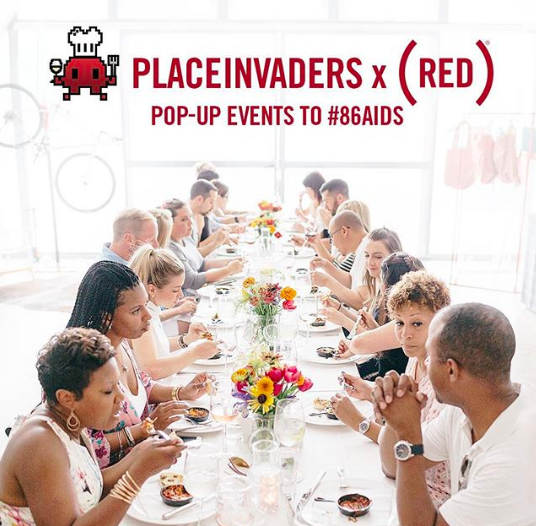 Looking for a fun date night idea that also gives back? Check out the West Village Pop-up Dinner & Brunch Series from PlaceInvaders, in support of EAT (RED) SAVE LIVES and their mission to fight AIDS.
This series of intimate pop-up events (check out the dates below) includes a brunch and dinner at a secret West Village home with only 25 seats available for each event.
As for the food and drinks, you'll enjoy menus created by chefs Angie Mar from the Beatrice Inn and Patti Jackson from Delaware & Hudson, (BELVEDERE)RED cocktails, and wine pairings by Josh Cellars.
For every ticket you buy, they will donate $18 to fight AIDS – that's enough to provide 90 days of life-saving HIV/AIDS medication in sub-Saharan Africa.
West Village Pop-up Dinner & Brunch Series Info
Dinner – Friday, June 22 @ 7:00 PM
Brunch – Saturday, June 23 @ 1:00 PM
Dinner – Saturday, June 23 @ 8:00 PM
Brunch – Sunday, June 24 @ 12:00 PM
Dinner – Sunday, June 24 @ 7:00 PM
Tickets are sale now at https://www.placeinvaders.com/tickets/save-lives-NY