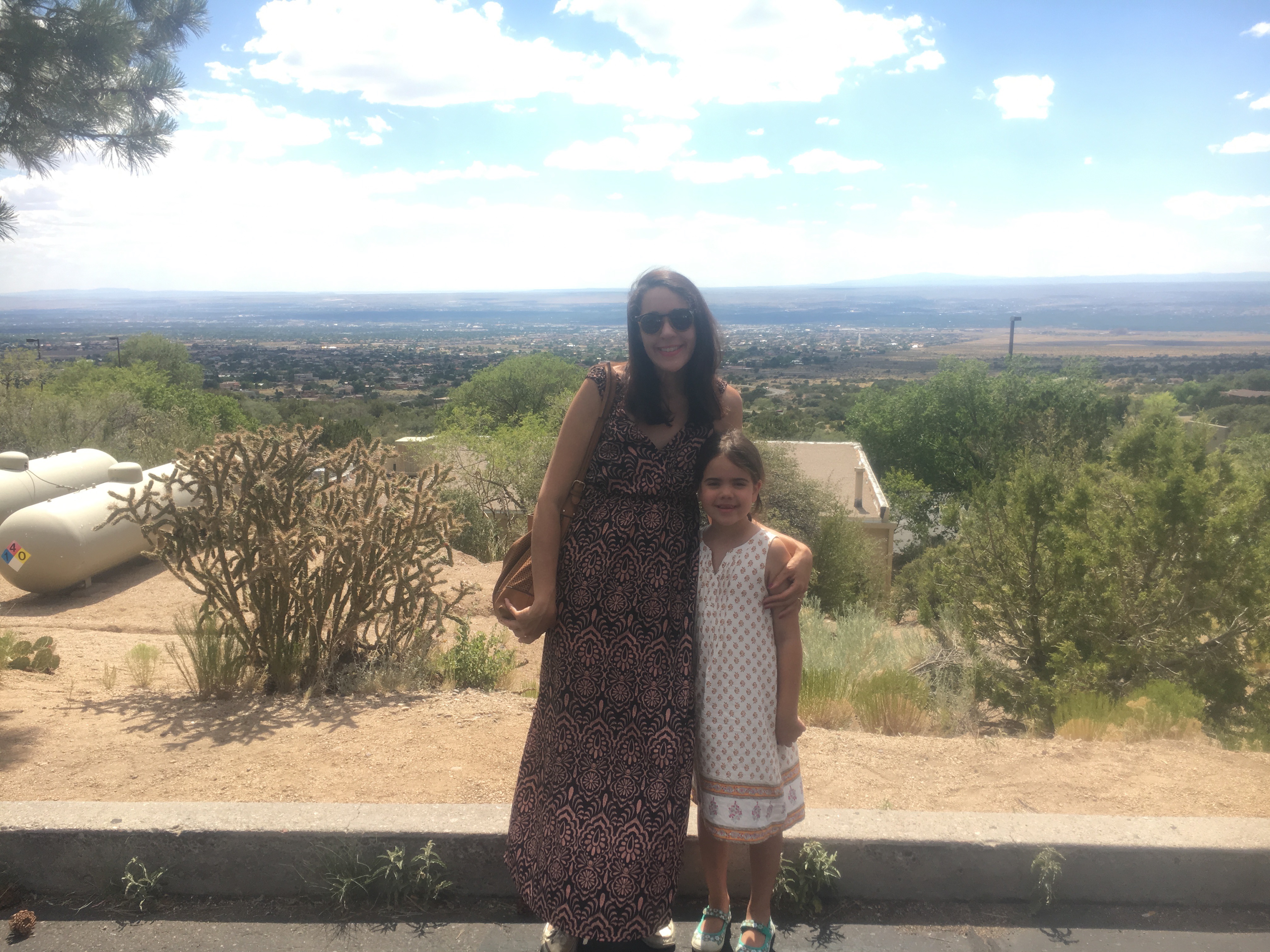 We just spent the last 10 days in New Mexico, and it was glorious. Dubbed as "the Land of Enchantment," we stayed in Albuquerque at my sisters' house – taking in many day trips (more on that soon) and checking out some very cool local attractions.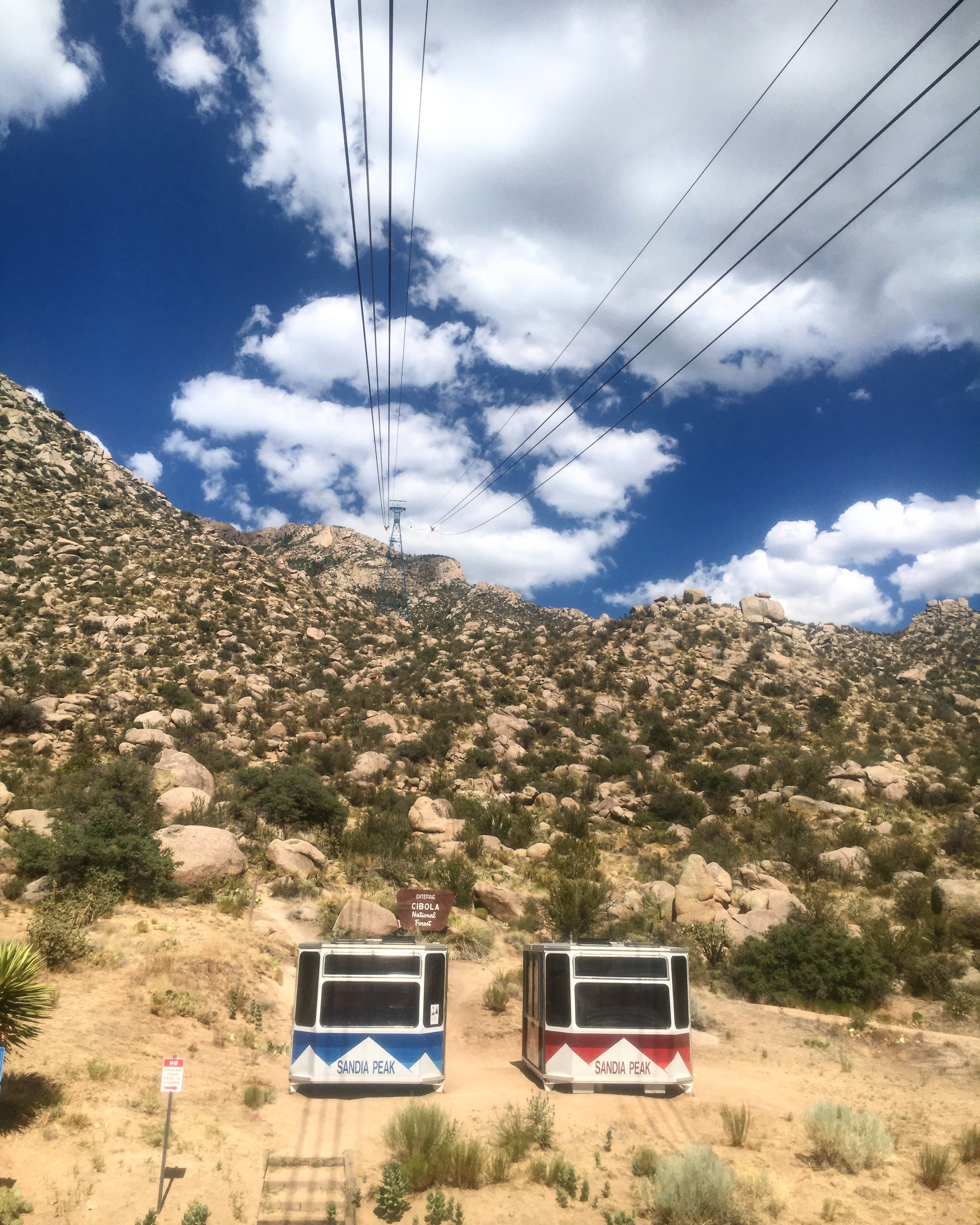 Going up to Sandia Peak
For our second-day in town, we decided to go to the Sandia Peak Aerial Tramway. A easy two-minute drive from where my sister lives, I was both excited and terrified to go up into a tram that took us up to 10,378 feet to reach the peak of the Sandia Mountains. My husband and older daughter were going on this adventure with me so I had to keep a brave face as we loaded up in the tram and made our way upward.  And I am so glad that I did. Going up and seeing the vastness of the trees, mountains and ridges was simply breathtaking. My daughter took the front row as she looked out in awe and wonderment. I keep saying isn't this amazing/special/magical. I really wanted her to get that this wasn't something I've never experienced before and just how special it was to be so close to all of this nature.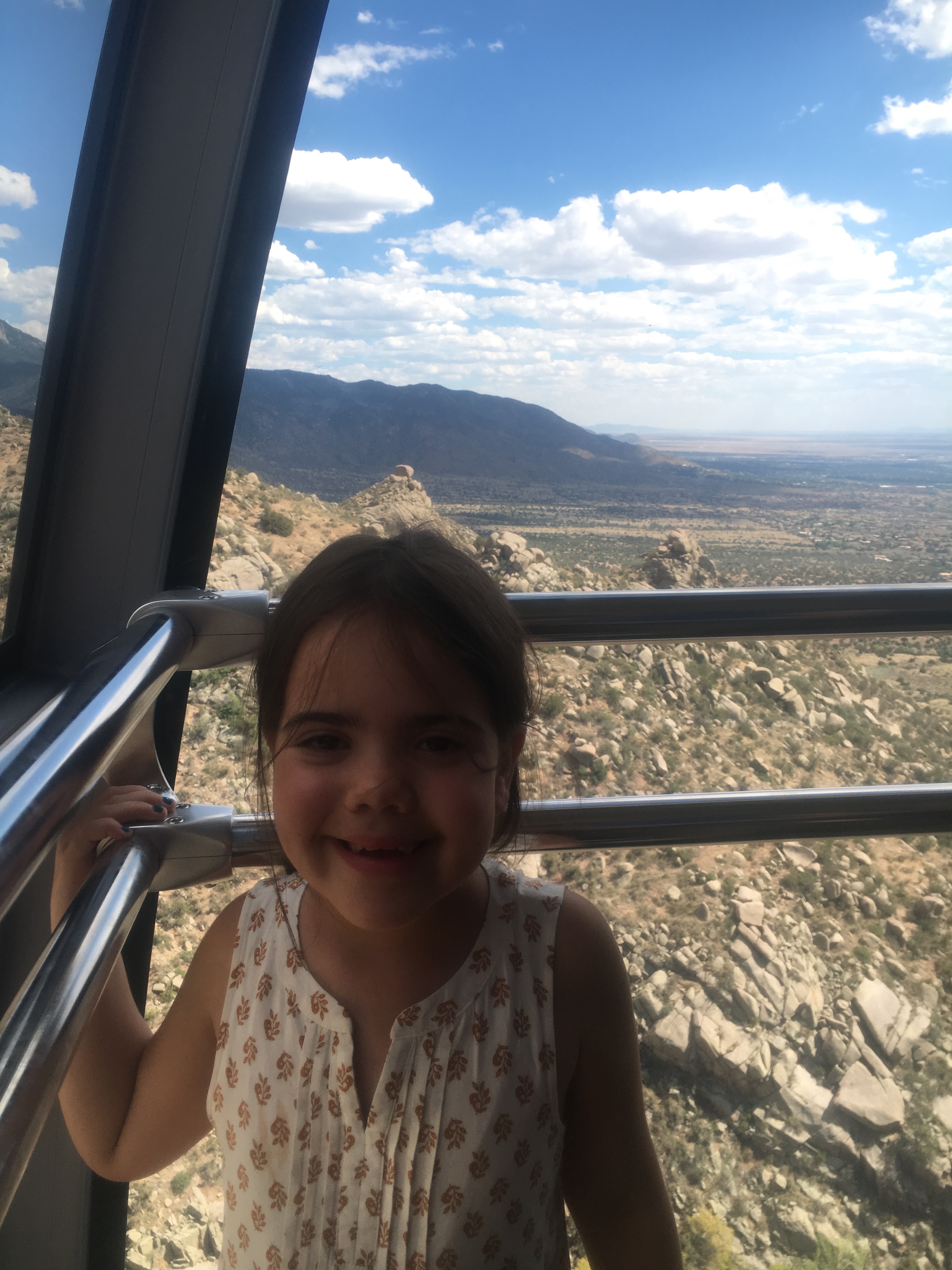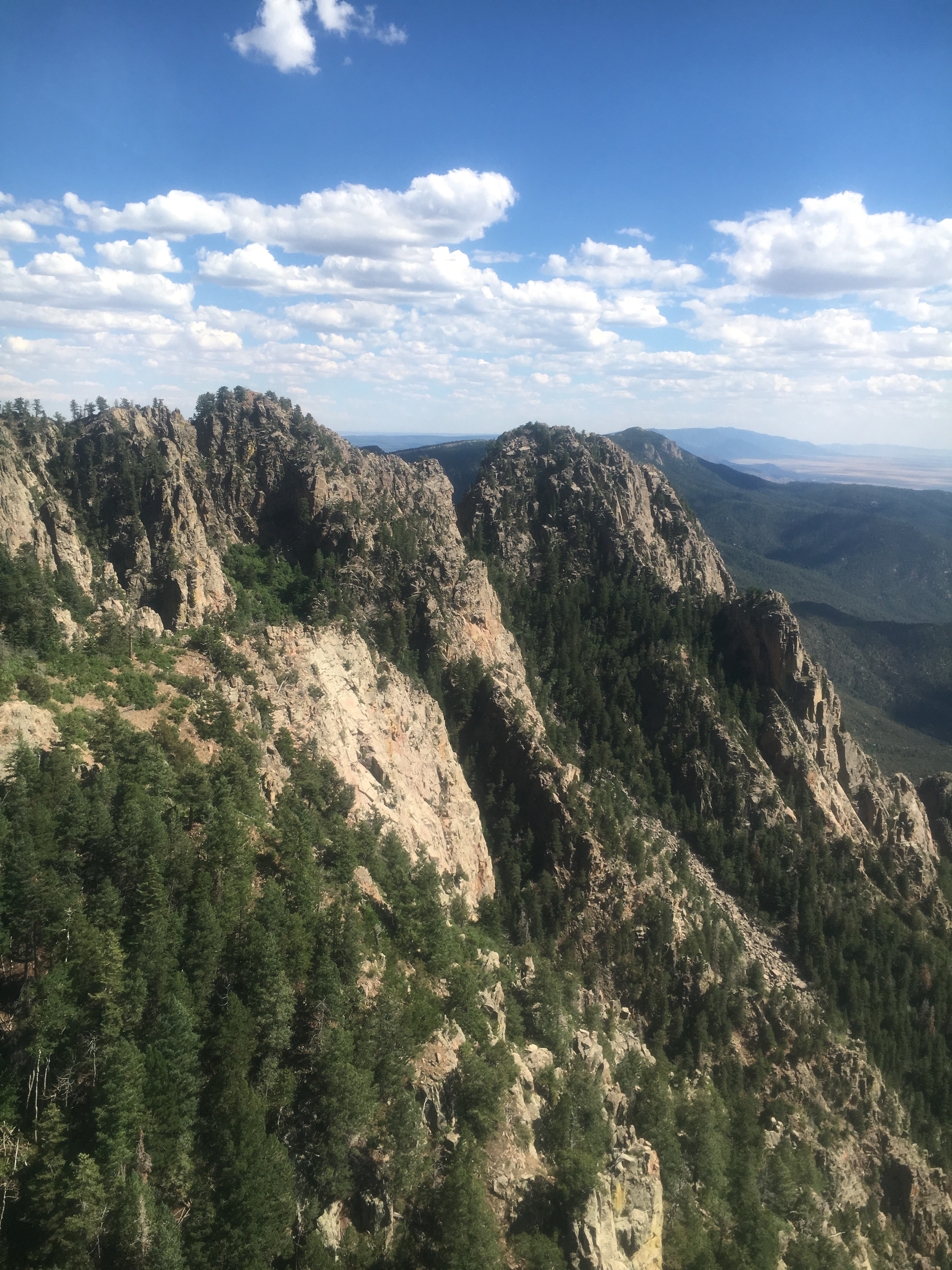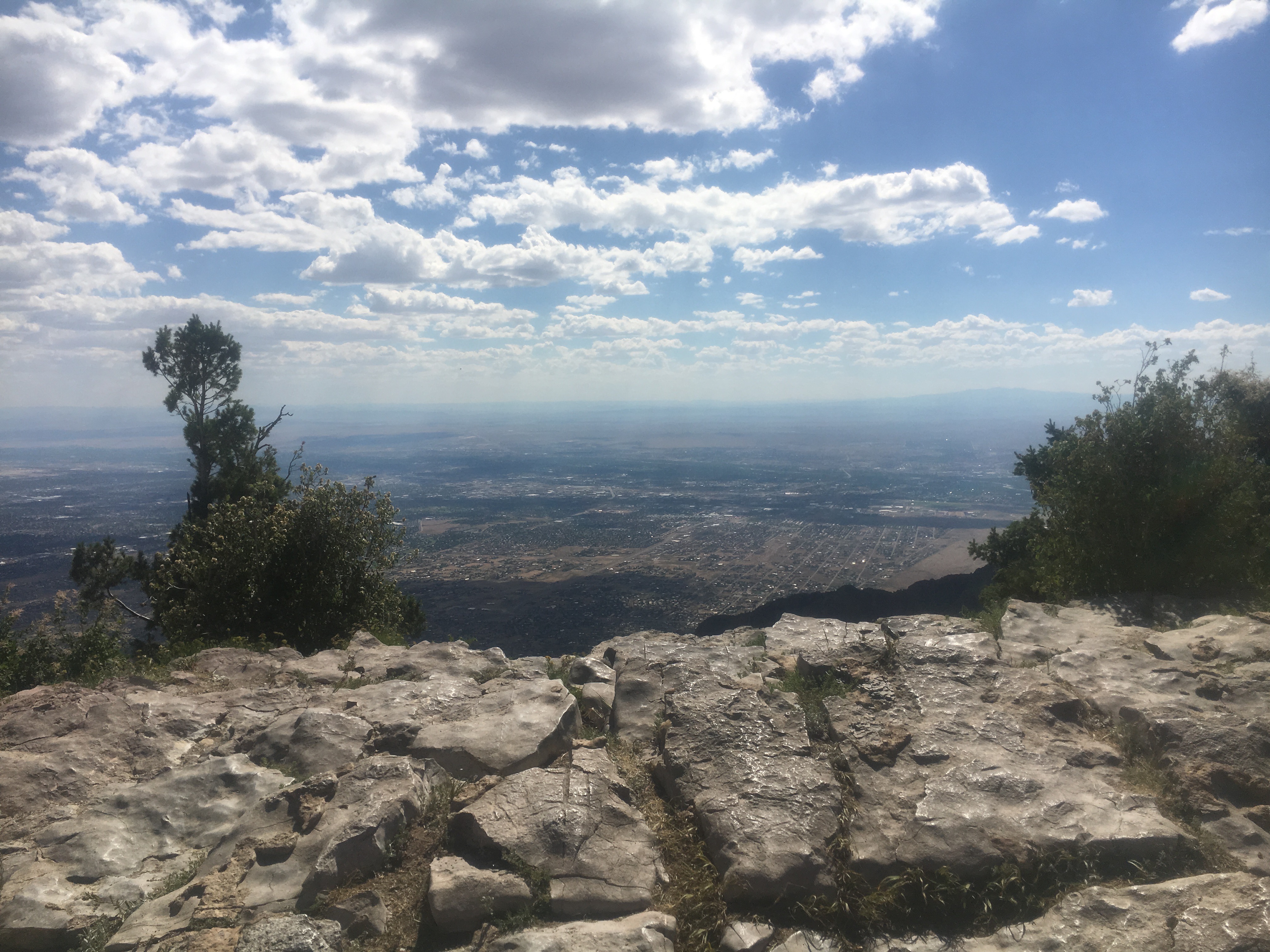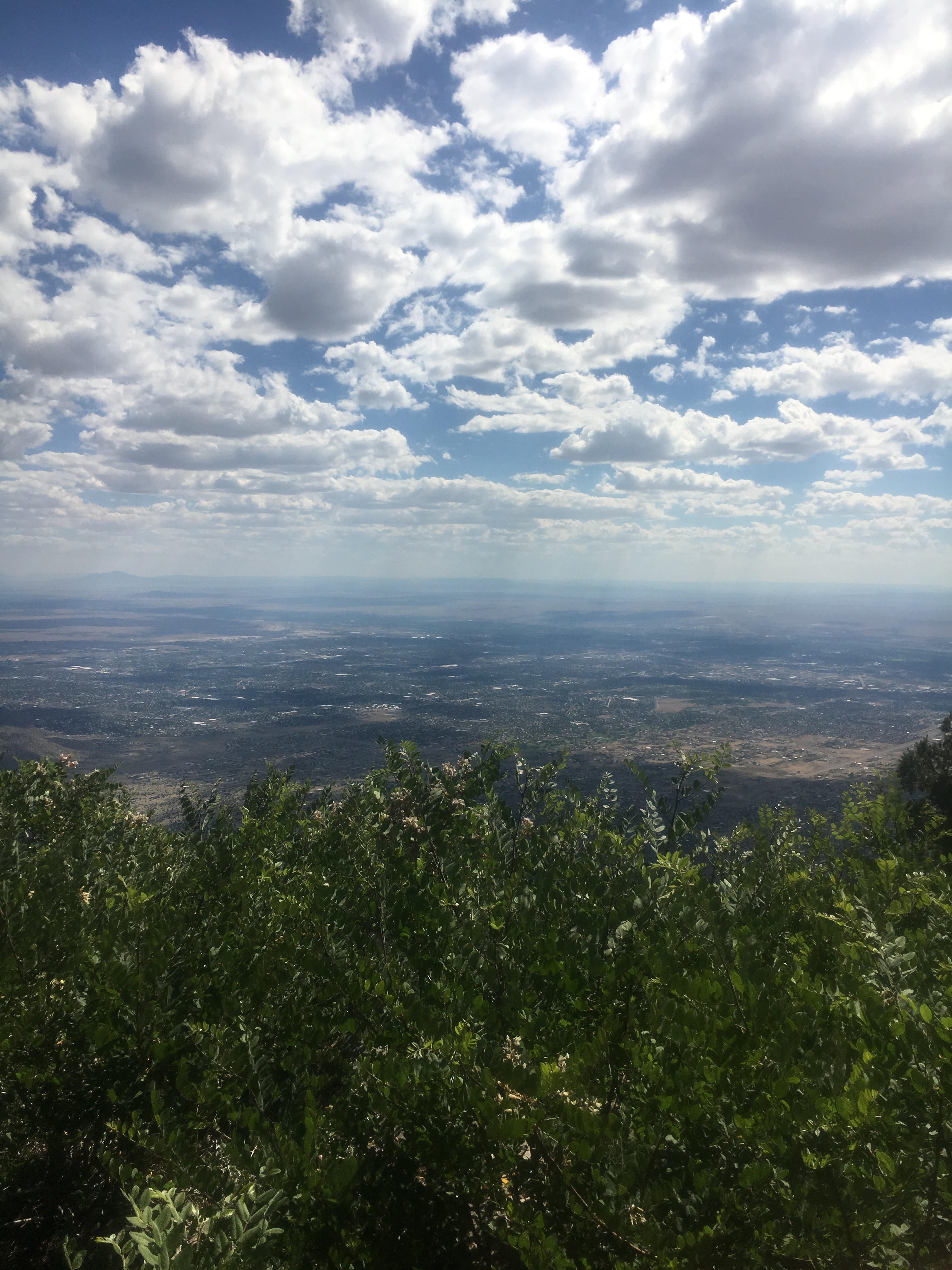 While the magic of the natural wonders will astonish you, so will the history of the tram itself. In between tree gawking, I keep thinking about how the tram was created, which seemed so impossible with the steep and very rocky mountains- not to mention the height! During the ride up we had a mini-tour of sorts from our tram operator who told us that the tram is supported by two large cables. Incredibly, these towers were constructed by the use of helicopters whose construction took 24 months in 1966. And now over 10,500 trips are made per year, allowing 200 per hour to experience this incredible feat of engineering.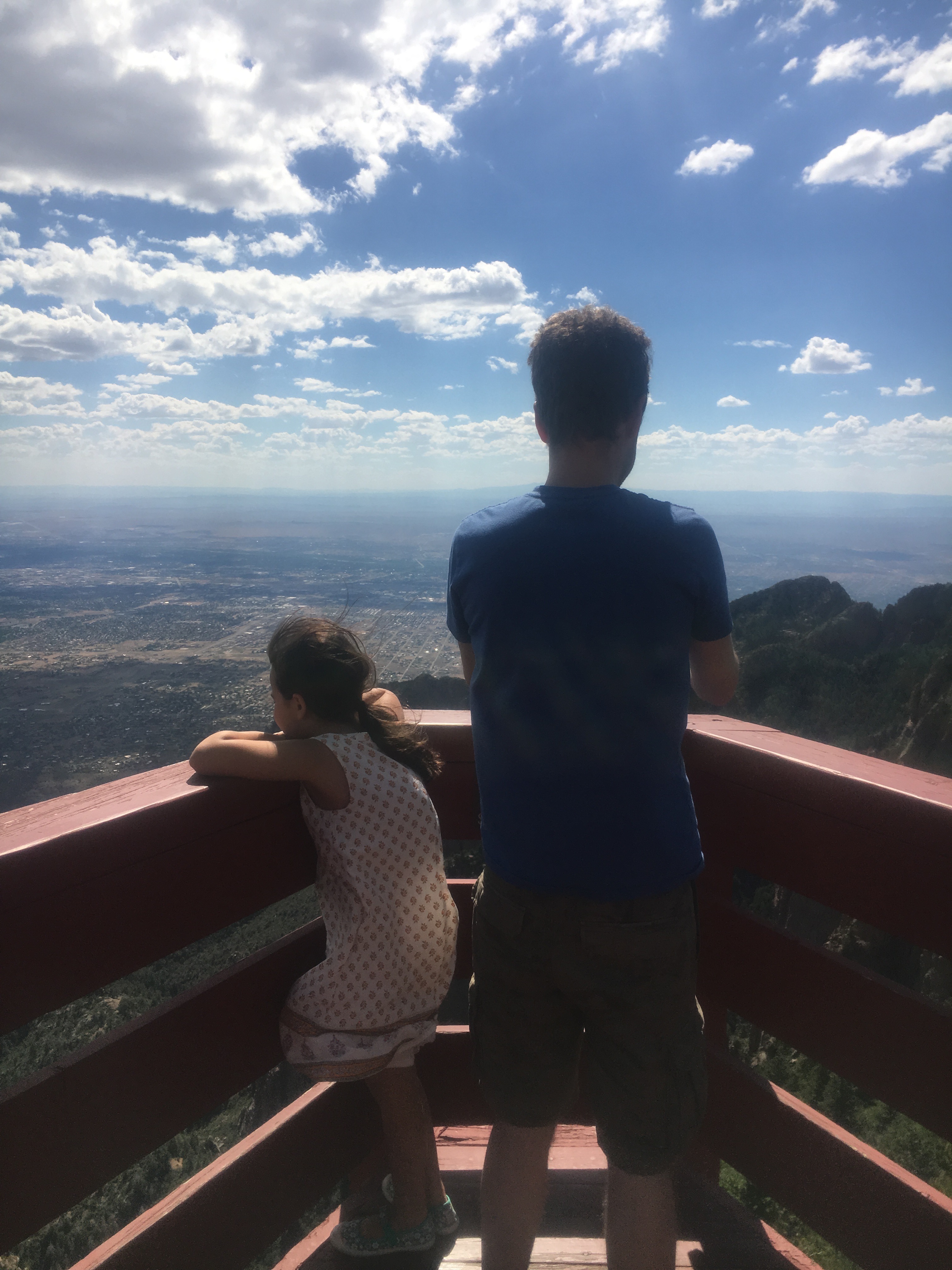 Top of the Sandia Mountain
As you ascend up the mountain, you'll see one tower and think you are finished. But, you are actually climbling upward and then reach another tower. After that point, you will see the end where you are free to explore and walk around. Despite the height, the scariest part was when we had to pull into the other station as the tram bumped against two large pieces of rubber (I think?) that were on the side. Basically, this was like a boat being pulled into the dock from the sea.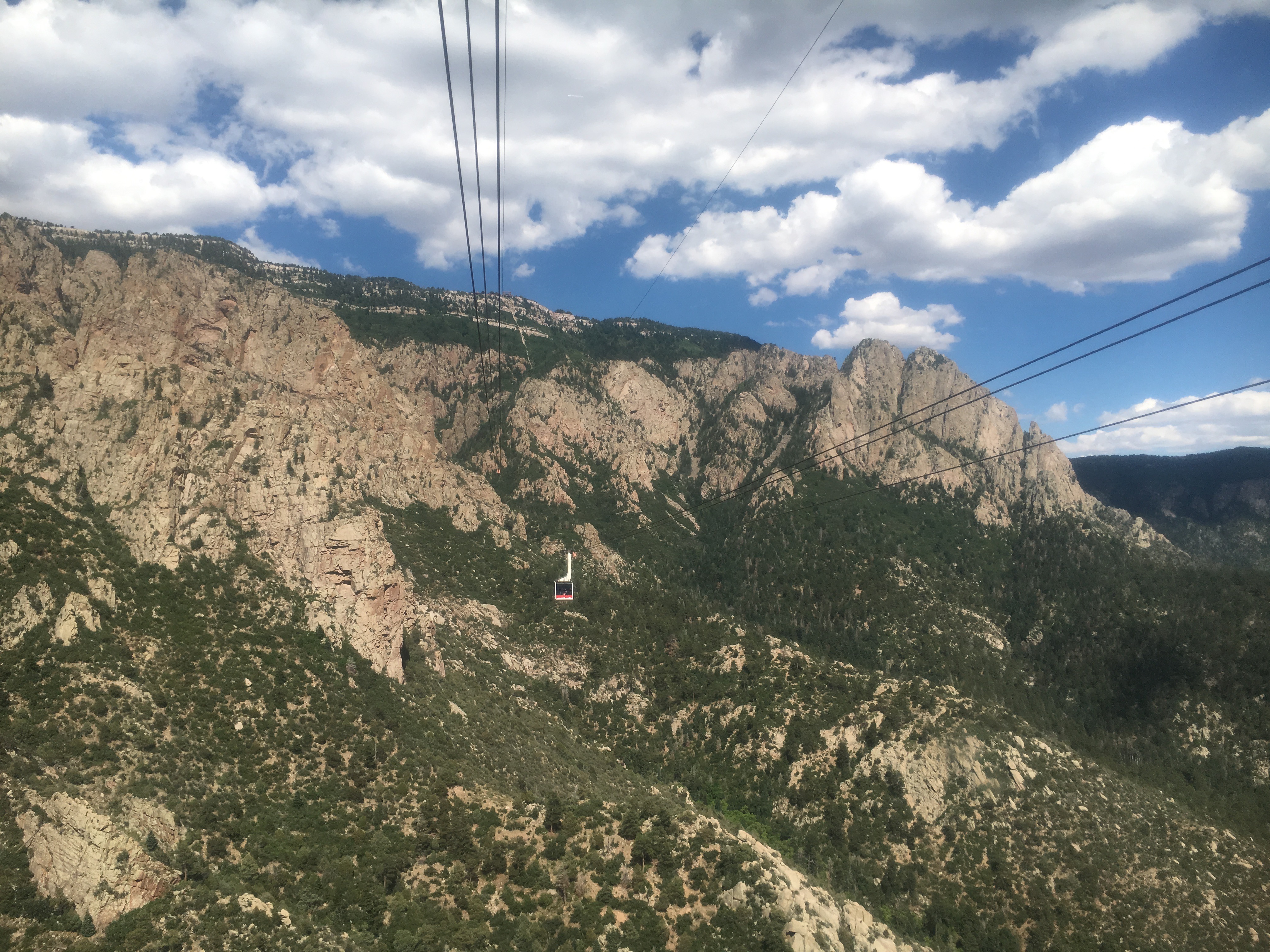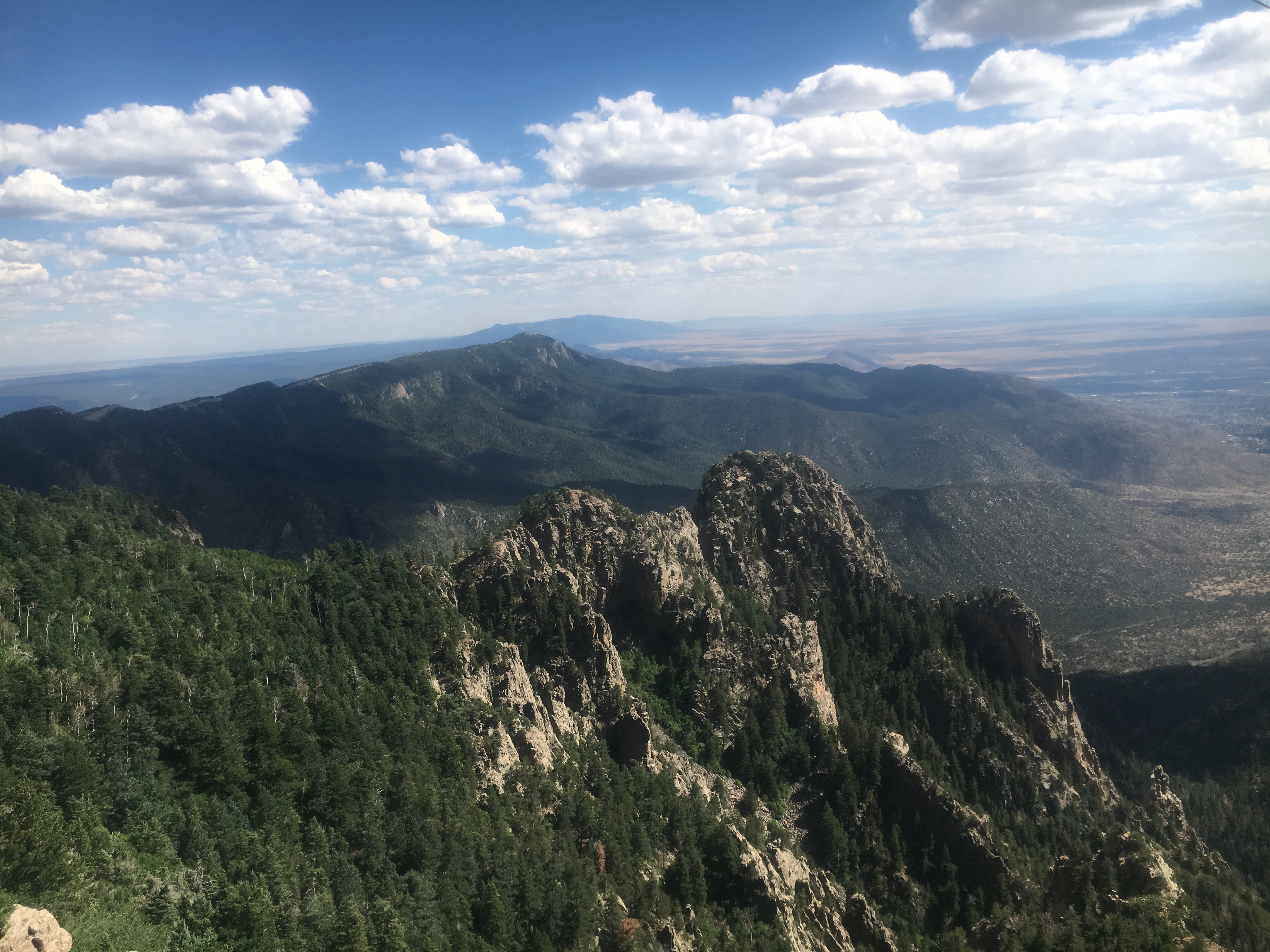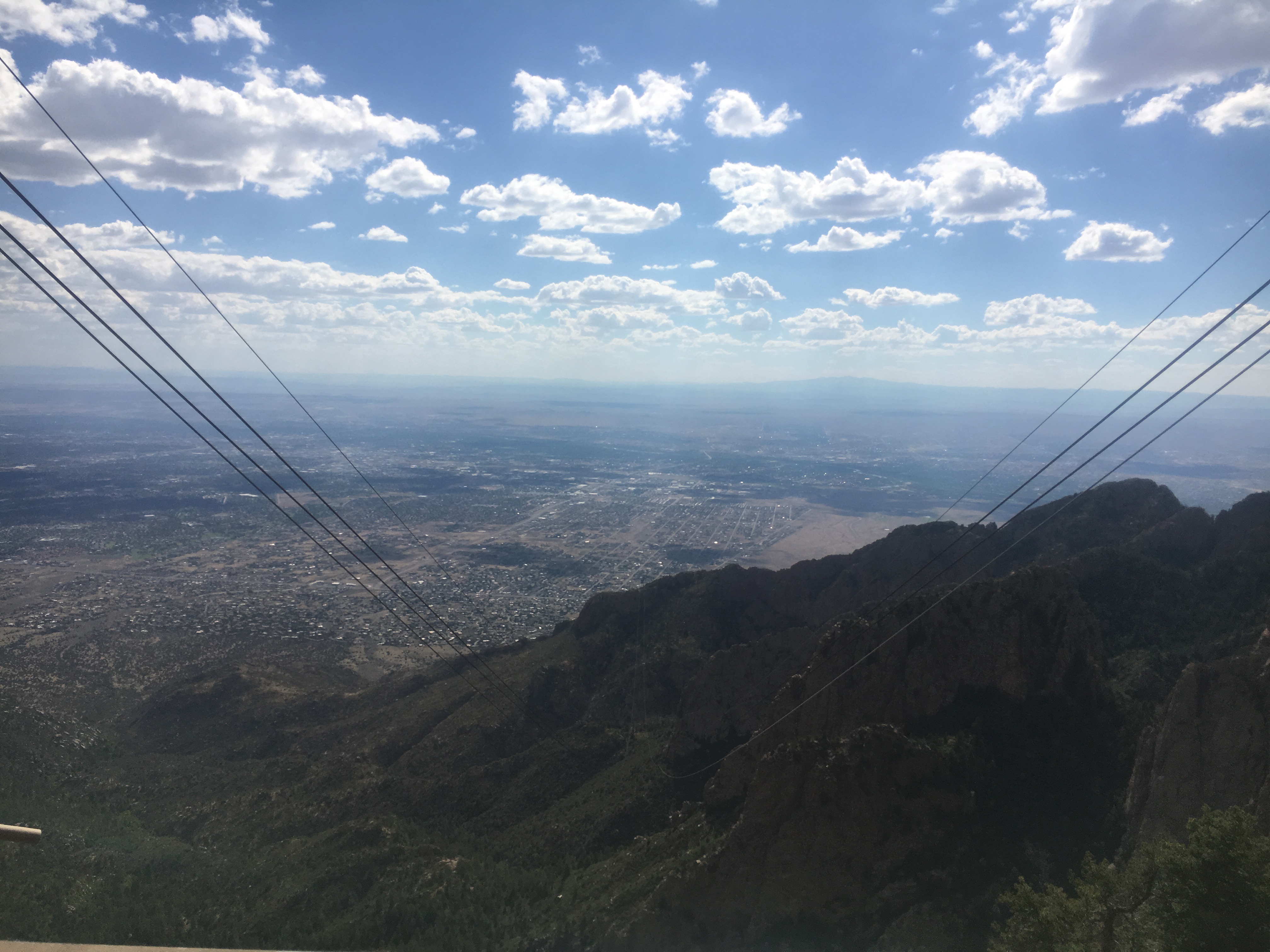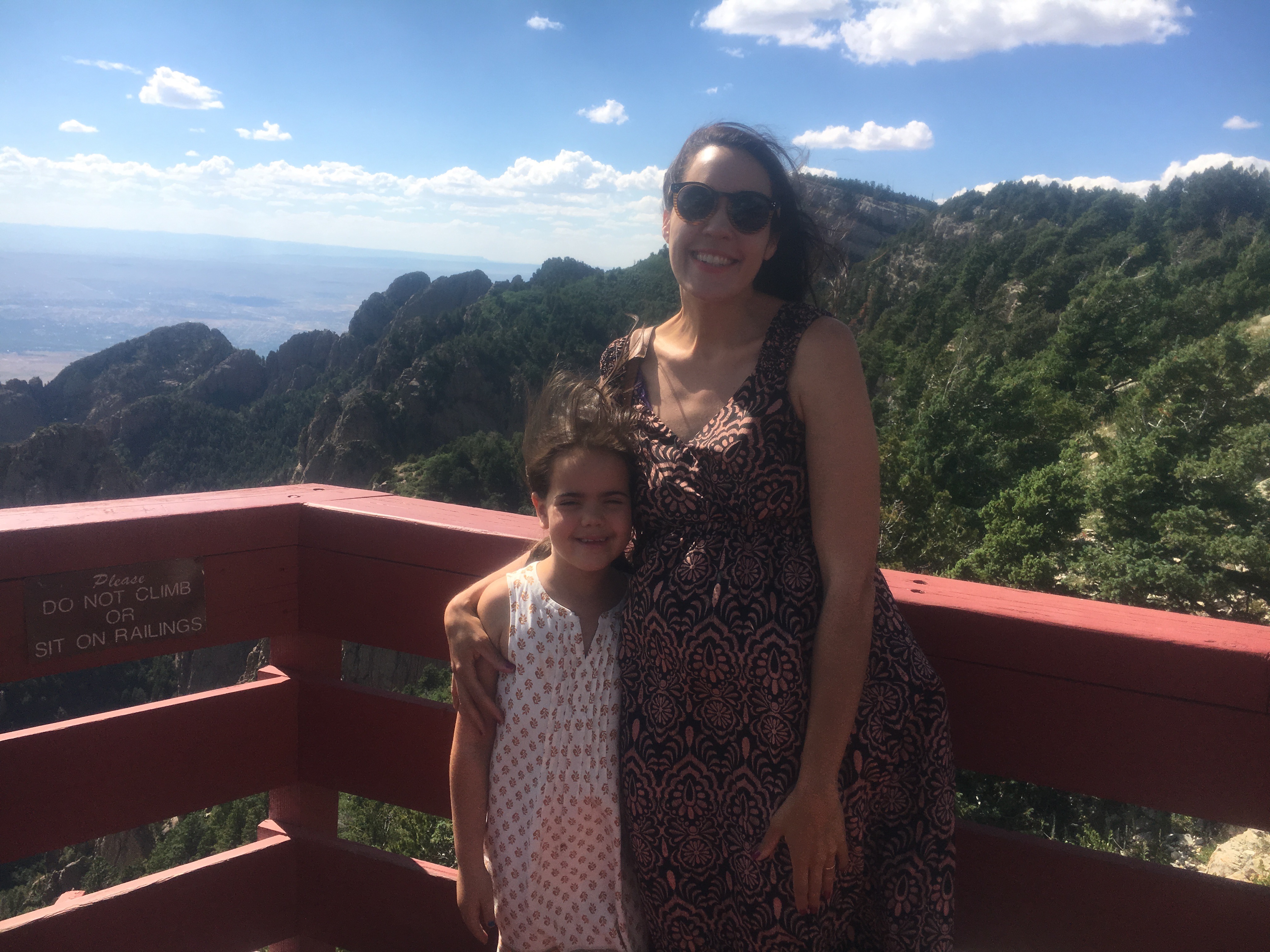 After that initial bump and freedom from the tram we were able to check out some of the most stunning views that I have ever experienced. This includes a 11,000 square-mile panoramic view of the Rio Grande Valley where you can see the eastern edge of Albuquerque. At the top, you'll also find the temperatures to be about 30 degrees cooler and super windy, which was a nice respite from the balmy 100 degree heat below.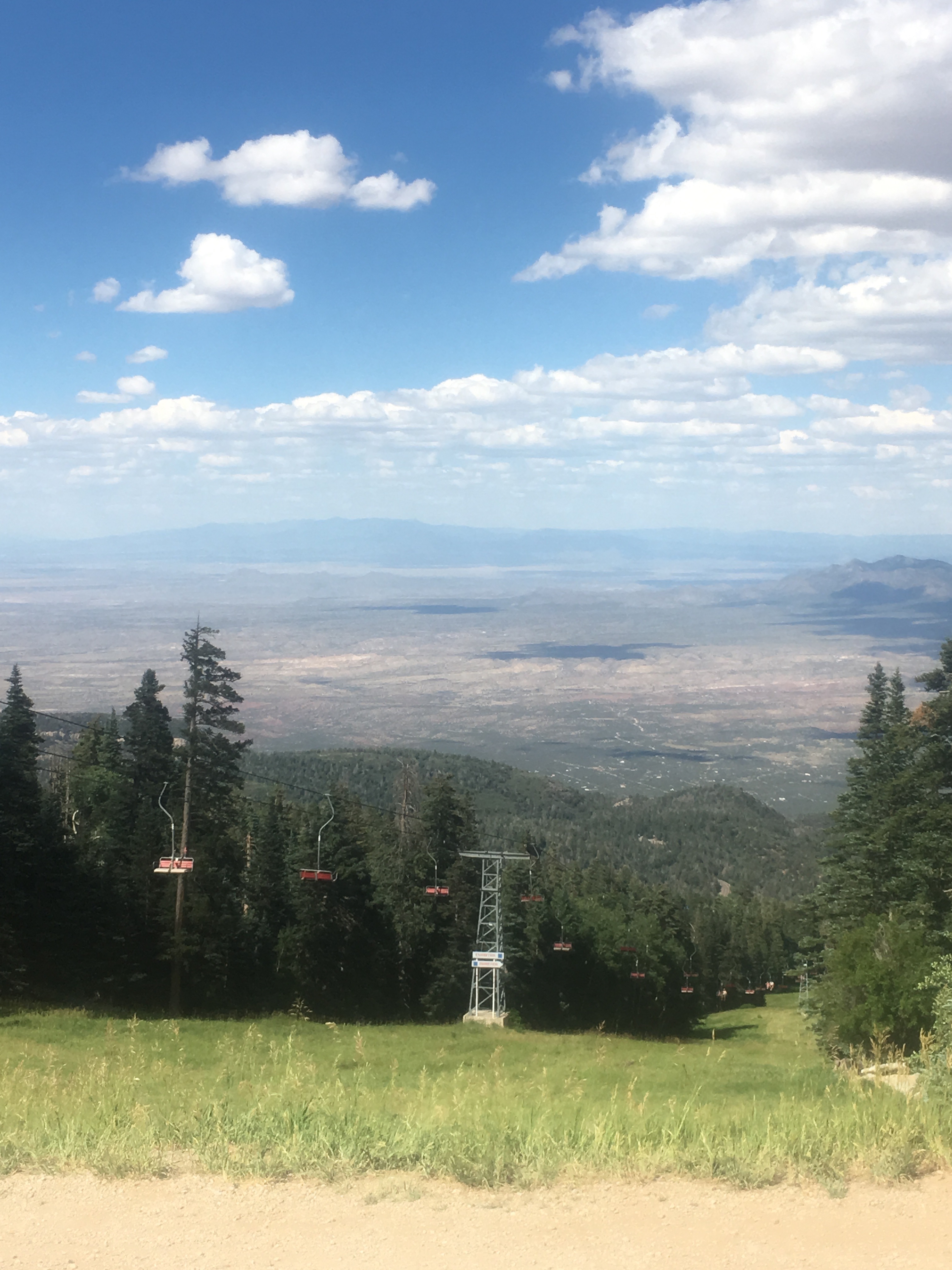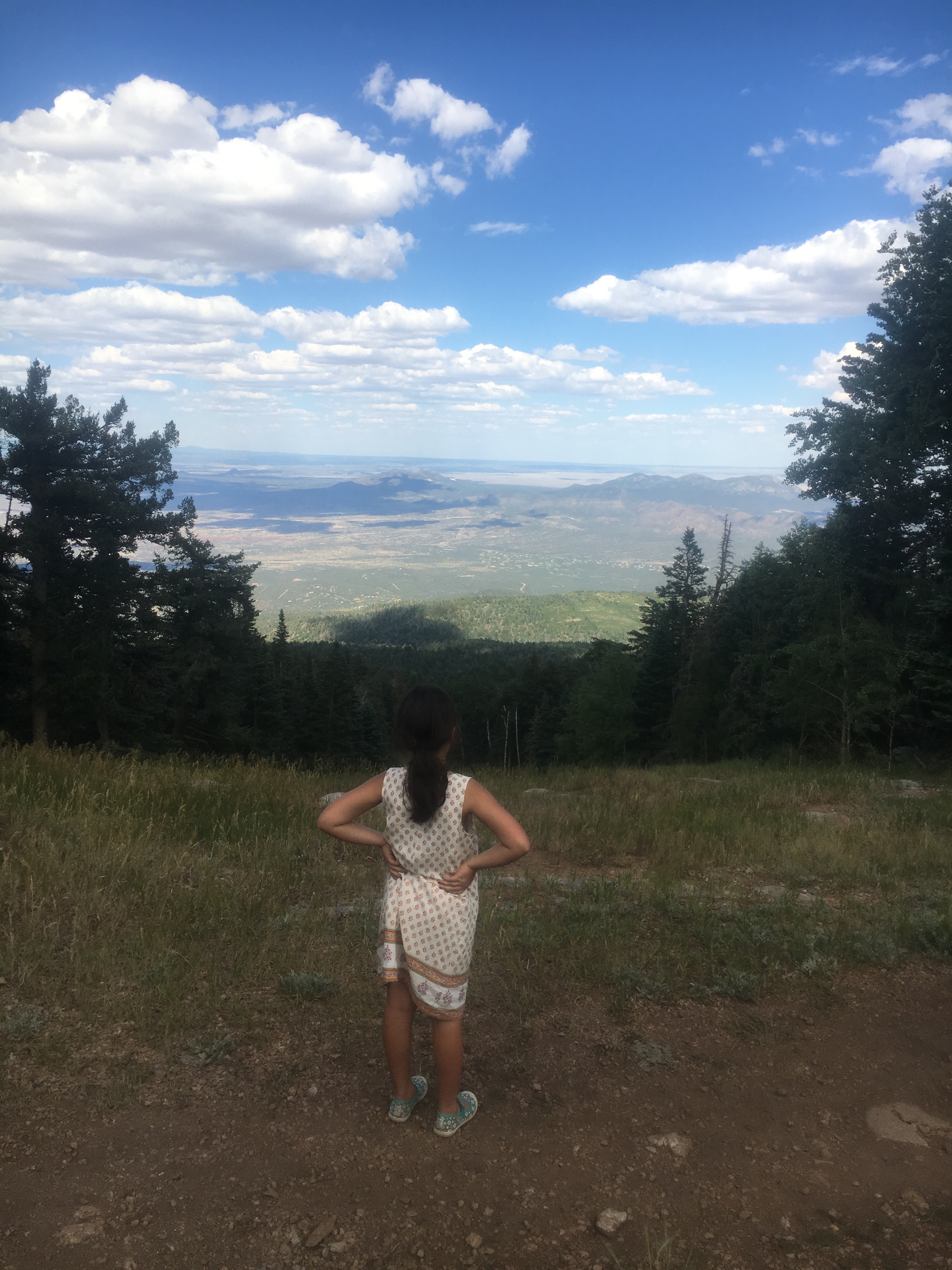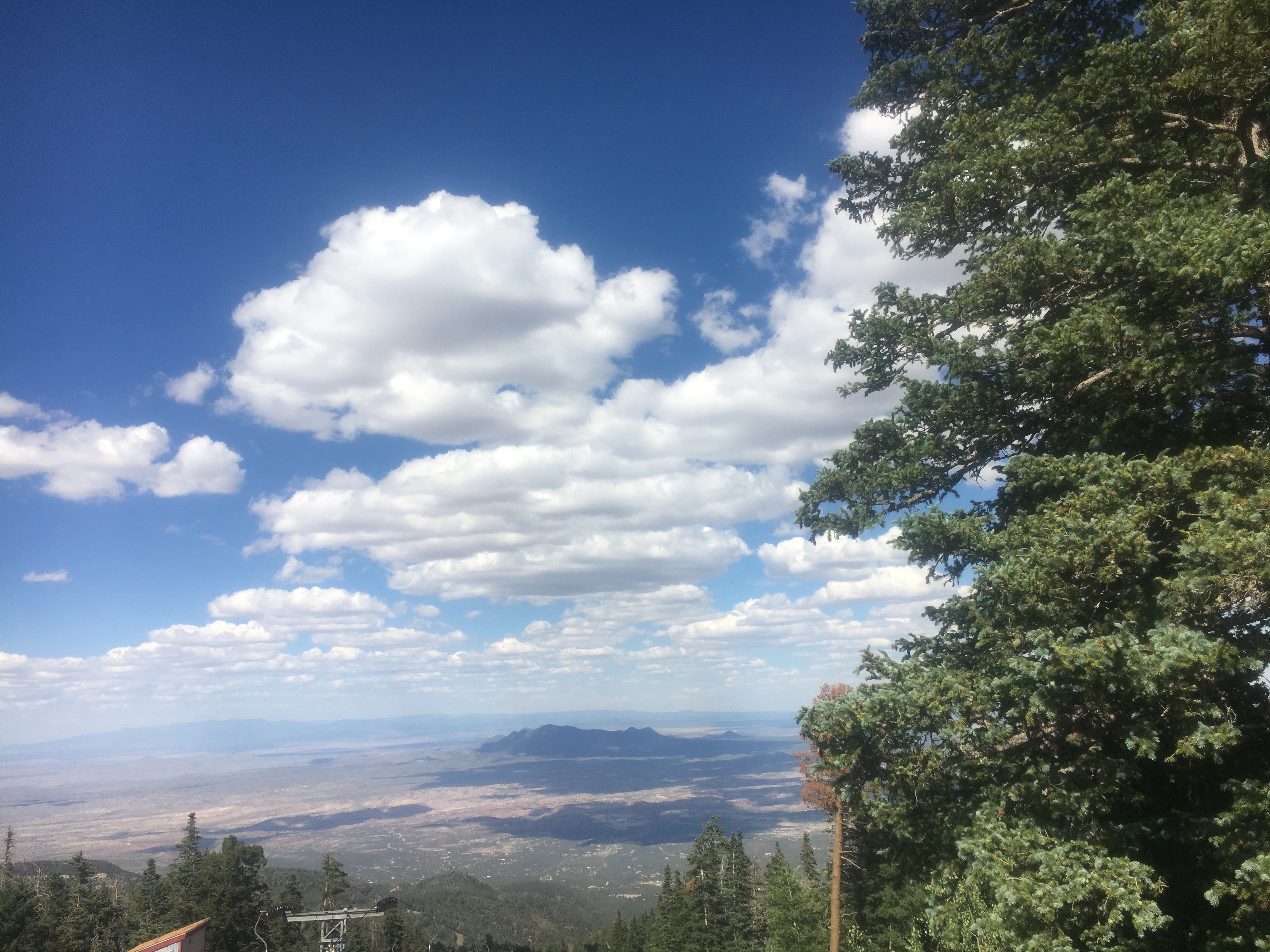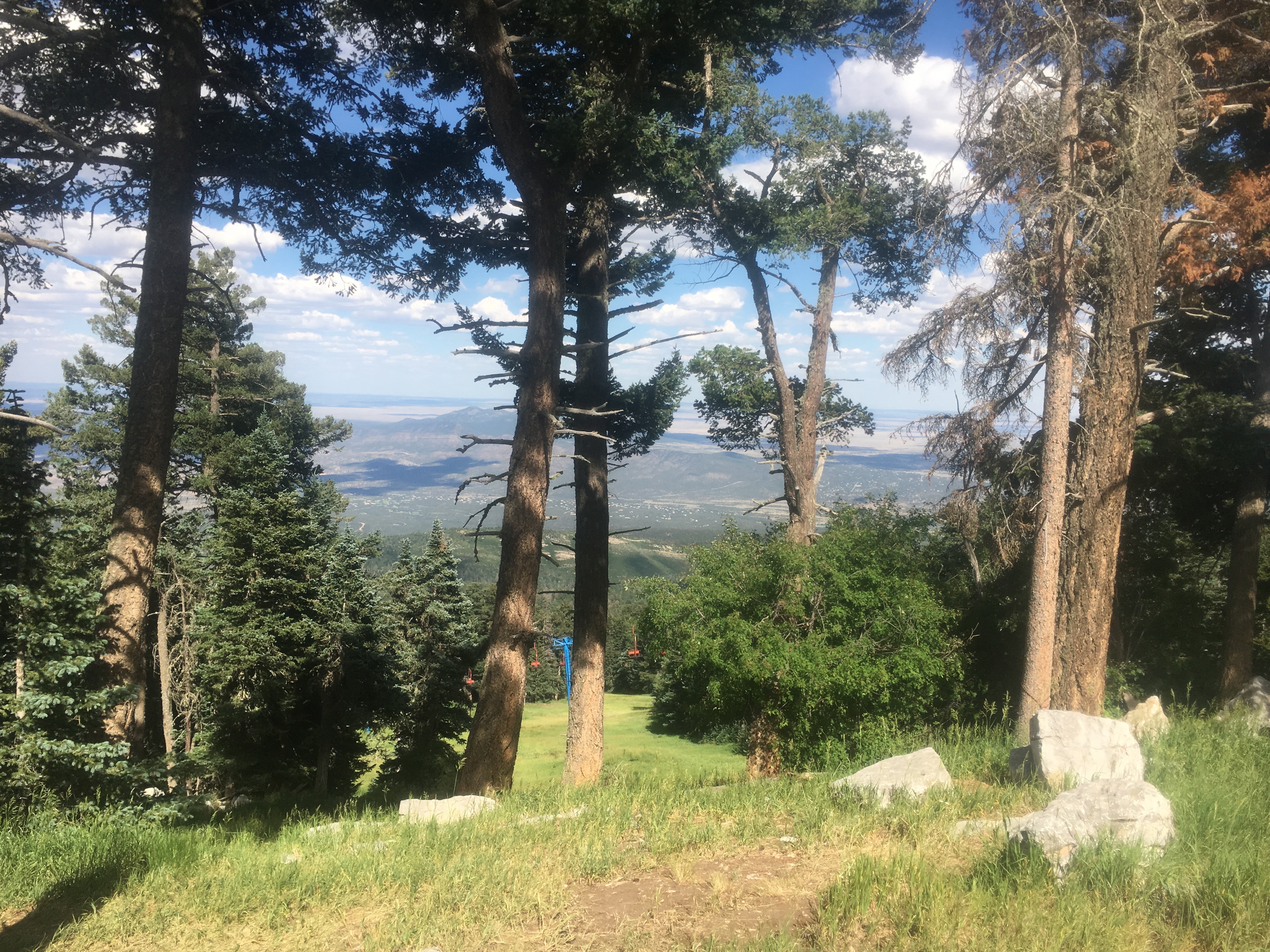 There is a restaurant on top where you can get lunch or drinks. There's also a ski area where you can take a chairlift and check out even more views of the eastern side of the mountain with its massive trees. We walked around a bit, but the increase in elevation was definitely tough (for me) so I couldn't do anything too rigorous. However, there was still so much to see and adventure seeks will love taking a hike in the Cibola National Forest where you can experience 26 miles of trails. Way cool!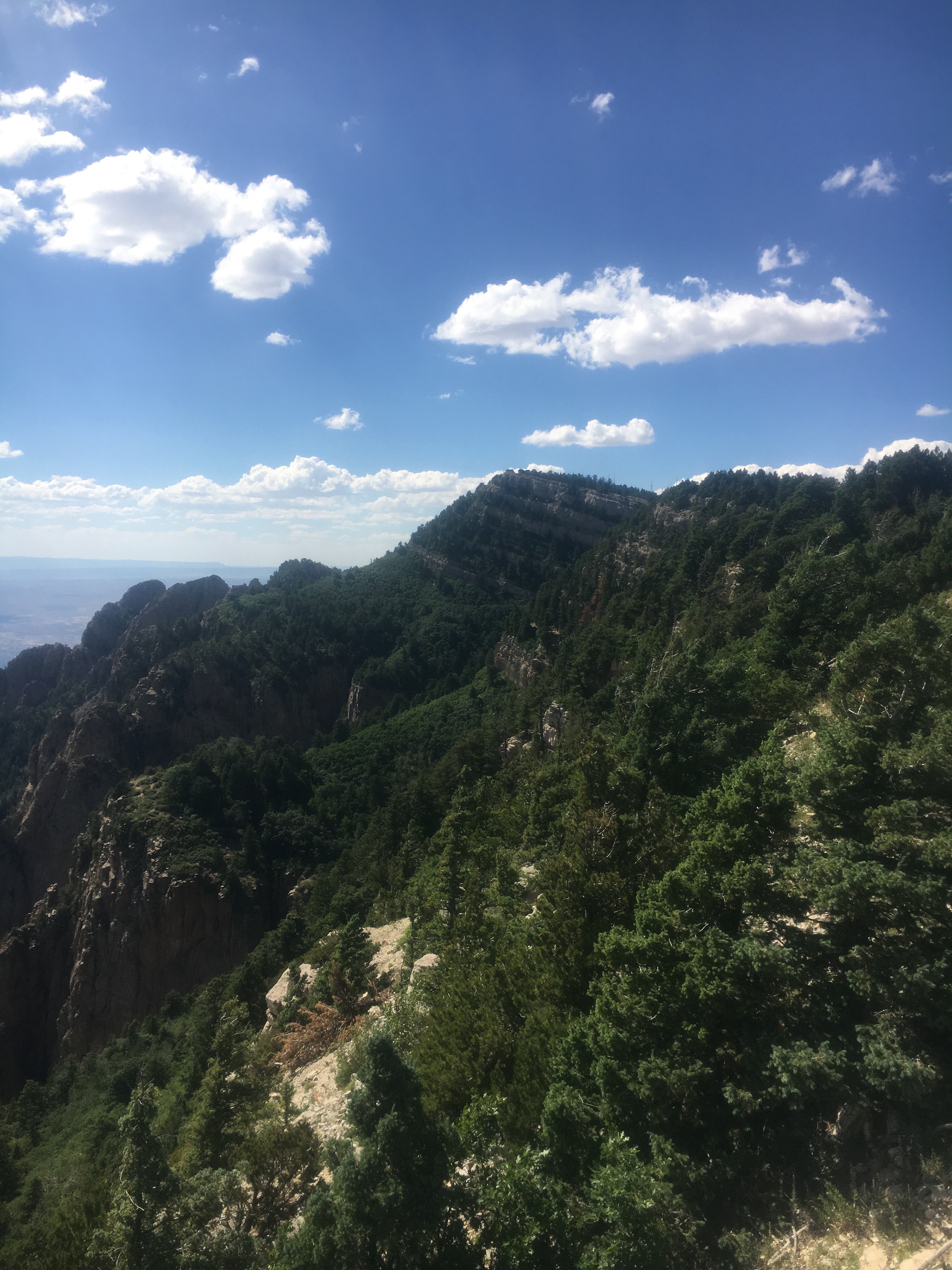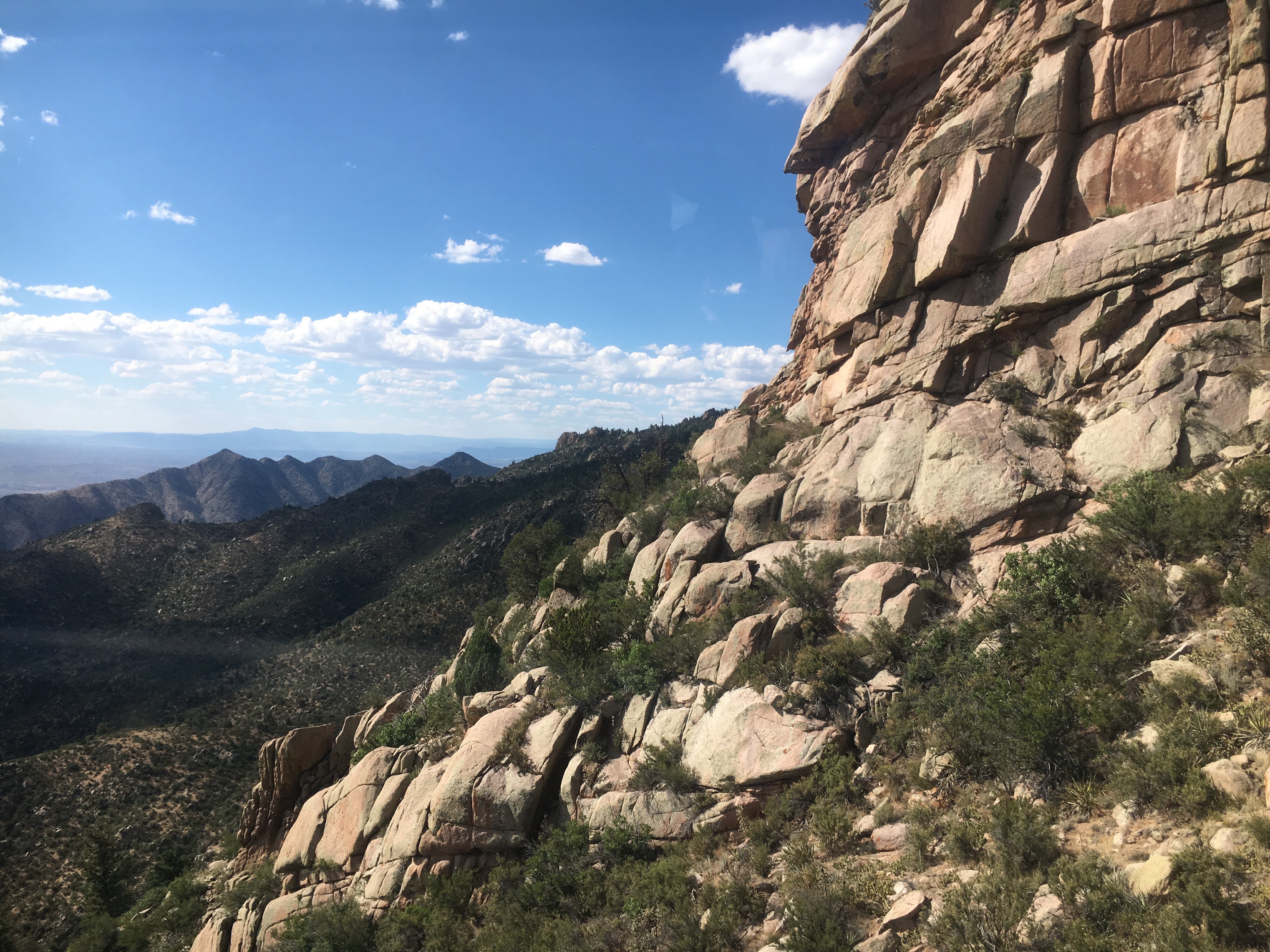 After checking out the mountain, we returned to the station and made our way back down. Depending on the time of day and the season, you can be expected to wait 45 minutes (or more) for the next tram. Each tram can hold up to 50 passengers and 10,000 tons of weight, so luckily we were able to get into the next one coming up the mountain. The descent down was a little less scary as I soaked in the wonder of nature and scenery that I will never forget.
Tram Details
Open from 9am-9pm.
Address: 30 Tramway Road NE
Cost:  Adults are $25 and kids (ages 5-12) are $15. More cost info:  https://sandiapeak.com/index.php?page=tram-rates-tickets
For more info, please visit: https://sandiapeak.com/