We are always looking for cool things to see and do in and around Westchester. And now that part will be a whole lot easier with the launch of Pretzl, a new website that enables moms and dads to search, discover and book classes, all in one place.
Created by Amanda Cole and her co-founder, Olivia Leon, the site will serve approximately 219,000 kids in Westchester and will include more than 5,000 Westchester-area activities, classes, camps, events and parties at launch. Pretzl will allow parents to identify and immediately book activities for their children while at the same time creating a solution for youth-targeted businesses and facilities to fill their unsold inventory. The site will feature an easy-to-navigate search engine where customers will be able to identify offerings by activity, town/location, date, time and age range. Search results will contain all necessary information with the ability to sort and purchase, without any additional fees or redirection to another website. Post purchase, parents will be able to manage schedules via their phone, PC or tablet. Read on to learn more about Pretzl in our recent interview:
Interview with the Founder of Pretzl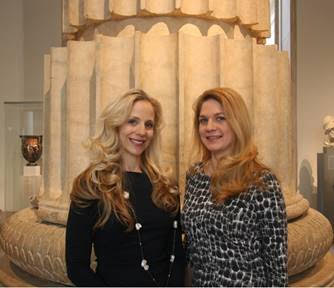 Weekend Jaunts: How did the idea of Pretzl come about?
Amanda Cole: Last year, Olivia and I were discussing how frustrating it can be to find and book great kids' activities and parties. As two busy working moms, we find that we just didn't have the time to research all of the options out there. We realized that there must be a better way and Pretzl was born.
Weekend Jaunts: How does the site work?
Amanda Cole: Pretzl has a database of over 5,000 offerings. Parents can search for a certain type of class or camp, an activity on a specific date or whatever their particular parameters might be, by each Westchester town. Pretzl will show them results that match their criteria and parents can select an activity and book it right on the spot. Giving parents the ability to sync all their Pretzl activities onto their phones, Pretzl enables parents to keep all of their kids' schedules all in one place.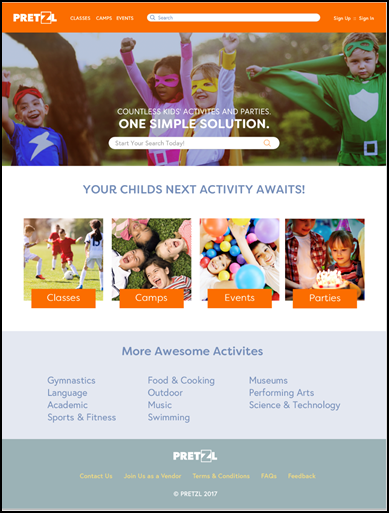 Weekend Jaunts: How is this site going to make planning easier for families?
Amanda Cole: Pretzl is the go-to site for parents, enabling them to browse through thousands of classes, camps, birthday party venues and single session activities. Without any membership requirements or fees ever, users will be able to search on criteria that matter most to them like age, location, activity type, day of the week/time and book on the spot, making it easier than ever for parents to find just what they are looking for and discover activities they didn't even know are available.
Weekend Jaunts: How do you pick the events, activities and camps to curate on the site?
Amanda Cole: We are proud to partner with the top venues and facilities in the Westchester area to offer a truly diverse set of kids' activities and help parents find a wide variety of options. With everything from sailing to STEAM to fencing and film-making, and everything in between. There really is something special for every child.
Weekend Jaunts: Why was this site important for you to create?
Amanda Cole: As two moms who want to find great experiences for our kids, we knew that if we have a need for something like this, other parents likely do as well. Our mission is to help parents find and book amazing activities so that they can spend less time researching and organizing and more time having fun with their families.
Weekend Jaunts: How did Pretzl got its name?
Amanda Cole: According to some historians, the earliest pretzels were dubbed "pretiolas," meaning "little rewards." Cole and Leon want to, "give kids the reward of amazing experiences and give their parents the reward of easily finding and booking those experiences."
Weekend Jaunts: Anything else to add?
Amanda Cole: There are no membership requirement or booking fees with Pretzl, unlike that of other similar sites.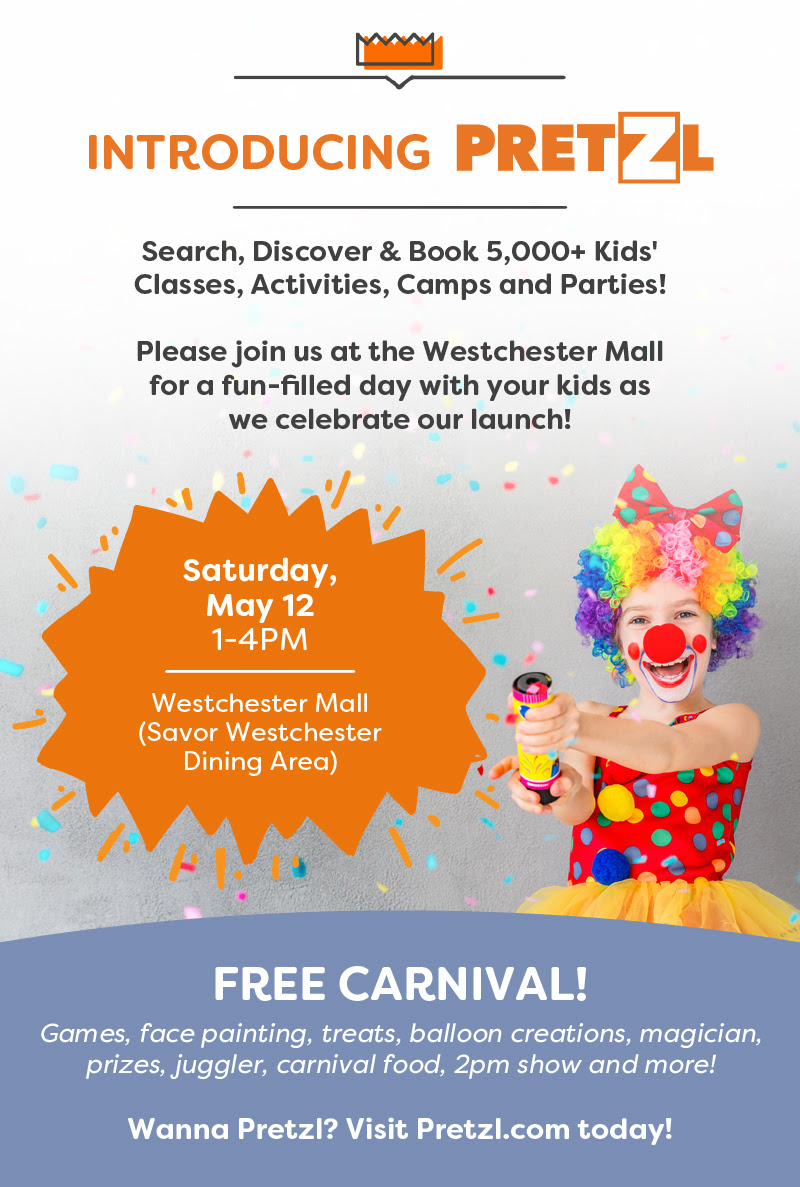 They are also hosting a Pretzl Day at The Westchester where families can enjoy a free carnival with games, face painting, treats, balloon creations, a magician, prizes, juggler, carnival food, a 2pm show and more. Get there: The Westchester Mall in the Savor Westchester Dining Area on Saturday, May 12th 1-4pm.
For more information on Pretzl, visit www.pretzl.com and follow on Facebook for the latest news and updates. Parents will be able to start discovering and booking the best area experiences for kids in April.