A few years ago the girls and I had the chance to check out an immersive experience called Pip's Island. Having no idea what to expect, we were taken on a mini adventure through different rooms to explore.
I'm thrilled to announce that Pip's Island will be returning to NYC in a permanent home at 400 West 42nd Street. Combining immersive sets, original narrative, exploratory spaces and stimulating audiovisual content, the brand's mission is to provide a space where children are encouraged to find their inner spark and to positively impact the world around them.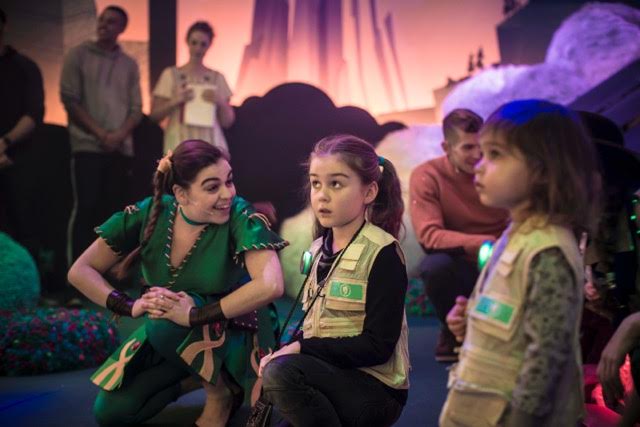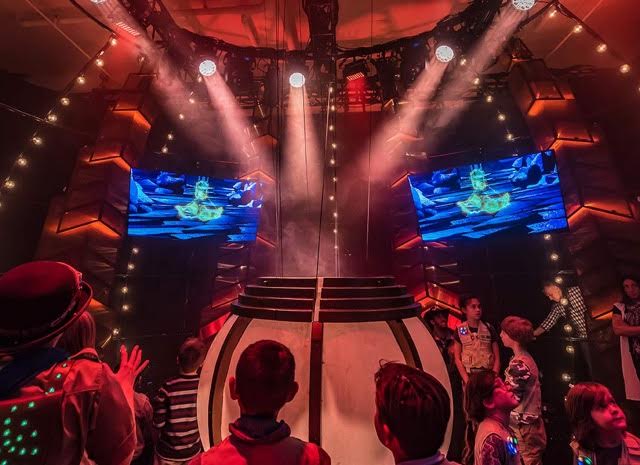 Through this experience, audiences are guided through an hour-long inspirational "hero's journey" by live performers, puppets, interactive set-pieces and animated characters. They will navigate a series of challenges and one-of-a-kind games to save the Island from darkness and restore harmony to the land. Along the way, they will collect signature achievement badges, called "sparks" on Pip's Island, which parallel many elements of the STEAM (science, technology, engineering, art and mathematics) curriculum.
As the audience moves forward, the story unfolds, the music escalates, the characters change, the challenges grow, and the young audience is soon engaged in an uplifting adventure that will leave them with a lasting sense of self-esteem and personal empowerment.
Pip's Island Fun Facts:
Join the expedition to unlock a secret tree portal that transports you to the shores of a magical island!
Strap on your Legendarium and collect all five of your sparks.
Hop on board Pebble's Cloud Rover and navigate stormy skies!
Travel underground and help Finn outwit the dastardly moles!
Grab a treat at Grumble Plum's bakery and help build one of her giant specialty cakes.
Sing along and even take a moment to meditate with Shelly, the princess of the underwater seas.
Pip's Island is a time-ticketed experience designed for ages 4-10, although grown-ups looking to reconnect with their childhood sense of wonder are also encouraged to sign up for an expedition!
For more information, visit www.pipsisland.com and follow on Facebook, YouTube and Instagram @pipsisland.