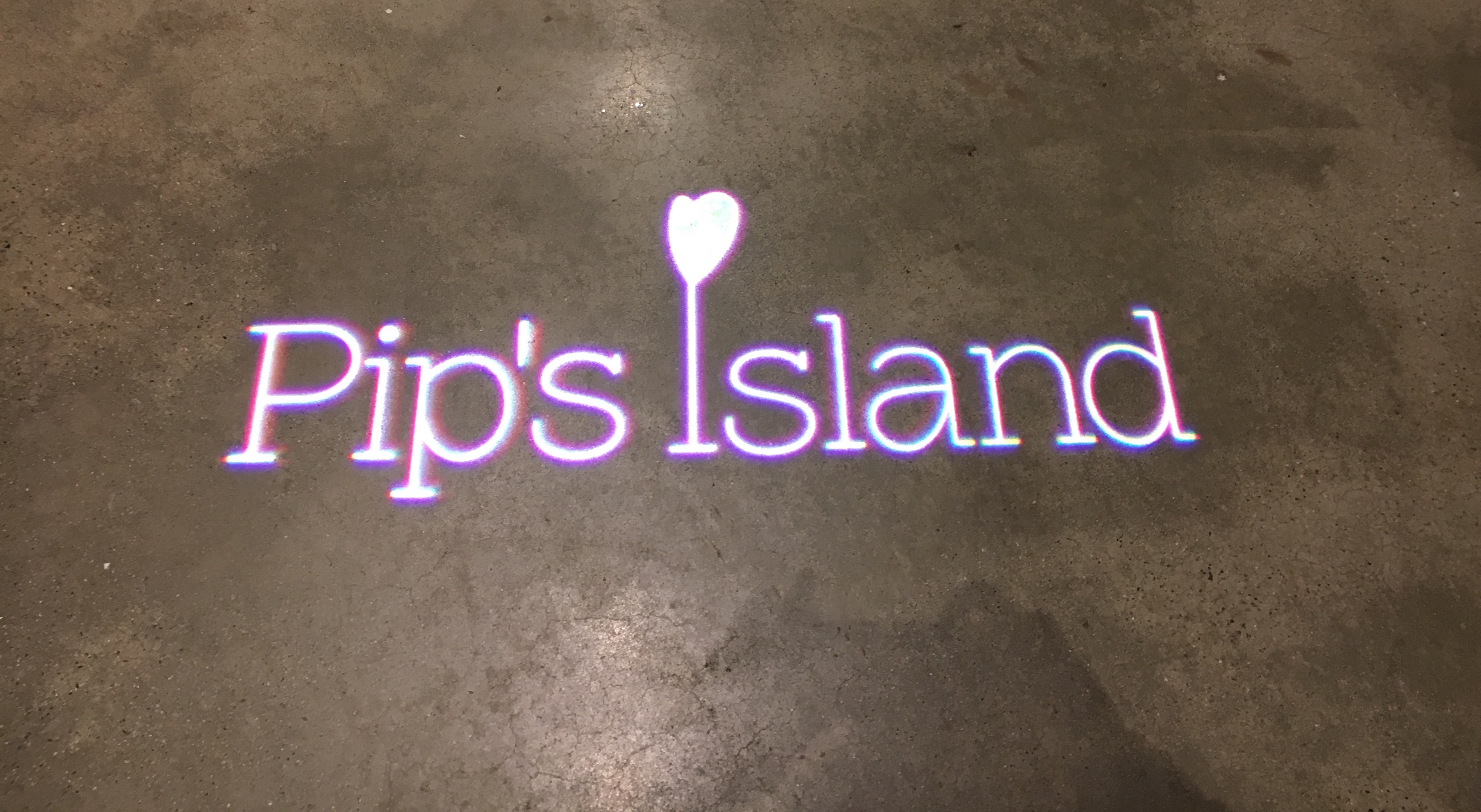 This weekend my older girls and I went to the city to check out Pip's Island, an immersive experience that combines actors, storytelling, music, interactive play, animation, and adventure for kids. Having only heard good things about the show but unsure exactly of what it was about, I was excited to check it out with them and really see what this new theatrical/interactive experience was really all about.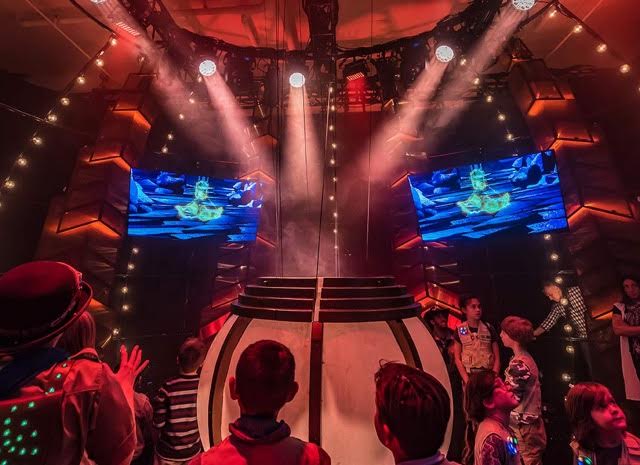 Well, quiet simply – I was blown away. Having attended tons of kids' musical and theatrical experiences over the past nine years, I've never experienced anything as cool, educational and ridiculously fun as Pip's Island.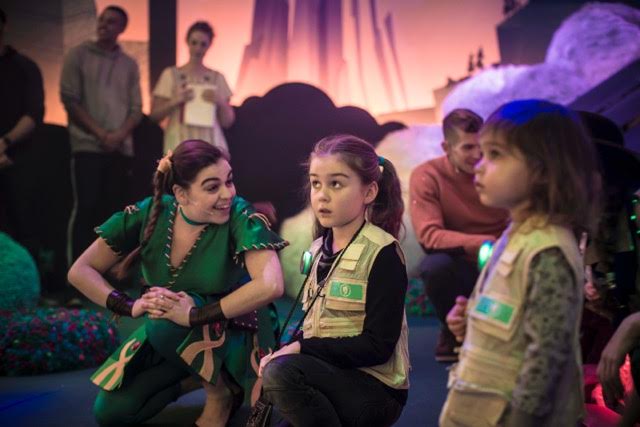 The experience starts right after we checked-in our coats where my daughters were given explorer vests that they happily adorned. From there we went downstairs where we were immediately enraptured in the Pip's Island world as the kids were dubbed explorers and the parents were named their assistants. Quickly thrown into this world, kids and their parents accept (and believe) in this new world filled with new good and bad characters, Spark badges, and a issue on the island. Kids (or explorers) also get to meet Pip, a young wannabe explorer who doesn't have that much experience. Along the way, we also meet his friends, Finn and Pebble, among others who live in various parts of the island.
Every room (another part of Pip's Island) brought the young explorers into a magical new world. It was so cool to see all of the kids working alongside the characters to solve a specific task in every room. I loved how this got everyone involved to help out and really feel special as they were honing in on a new skill. Throughout this experience, there was music, some movement and high energy that got all of the kids involved in some aspect. This was also awesome for social skills and communication as the explorers were working together as they played, explored and worked together.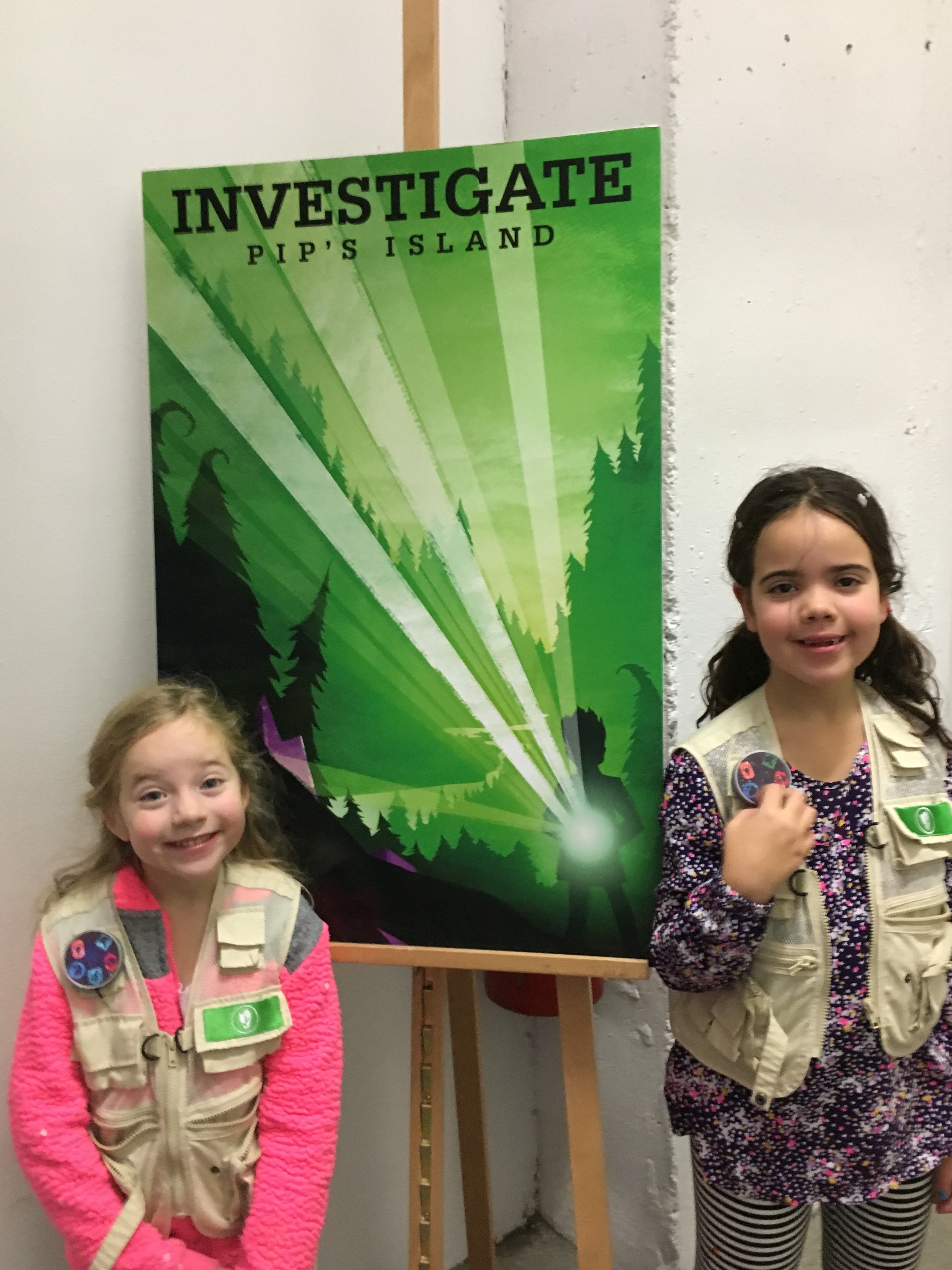 Personally, I just loved how this experience made everyone so happy. Literally all of the kids were so engaged and excited at every step of the way as the parents couldn't stop smiling. At one point I exchanged some words with another mother where we both commented that this was the best show ever. But, really, it was more than just a show. It was a new way of engaging with kids while also being educational, fun, and inspiring.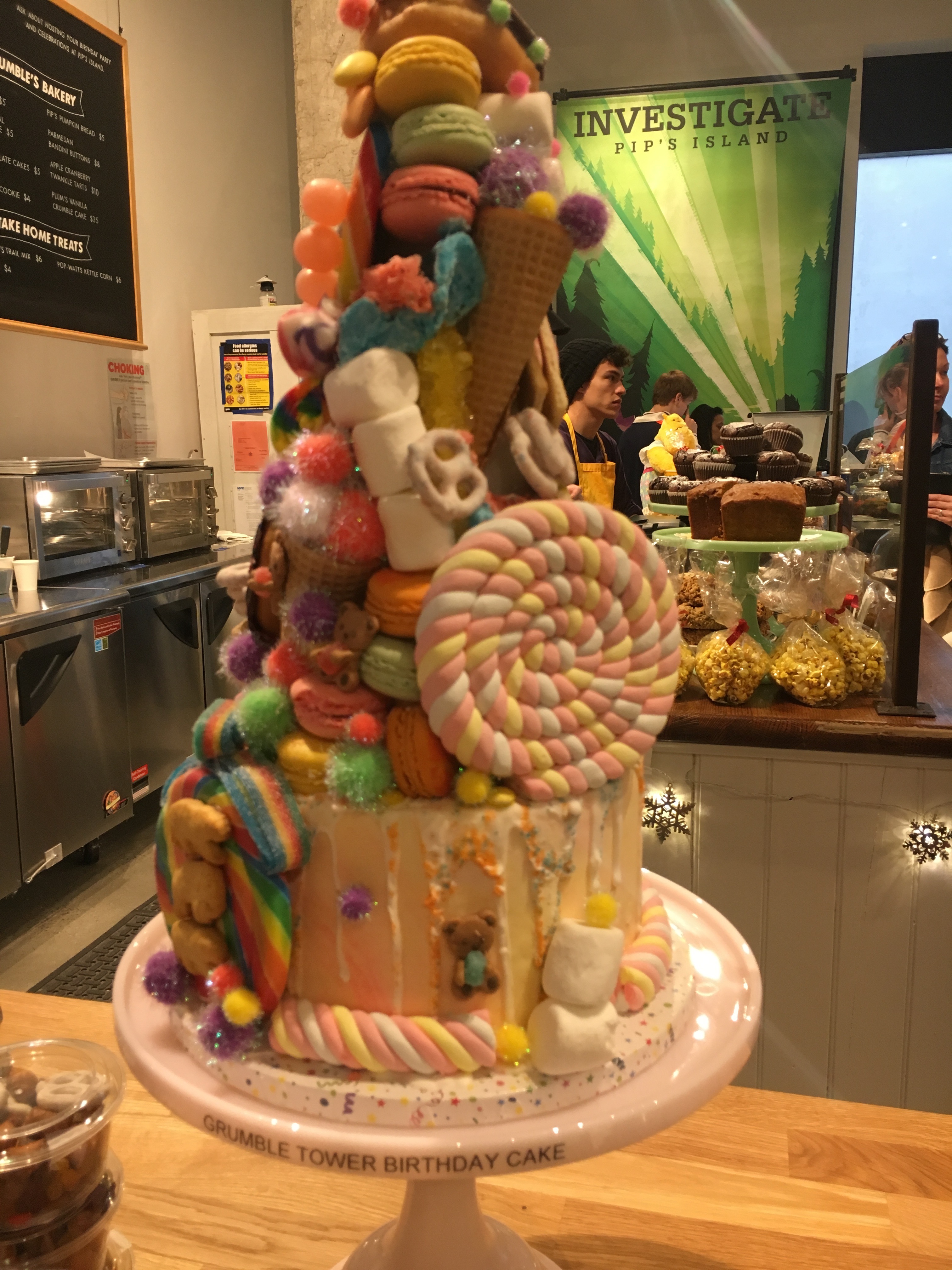 While the tickets are pricer than your average show, I do think Pip's Island is worth it because this is something that doesn't exist right now and it's definitely something that everyone who attends will never forget.
Pip's Island Information:
Skylight Modern
537 W 27th St,
New York, NY 10001
Pip's Island is running now through January 8th.
For more info, please visit: https://www.pipsisland.com/
We were provided tickets for review. All opinions are our own.