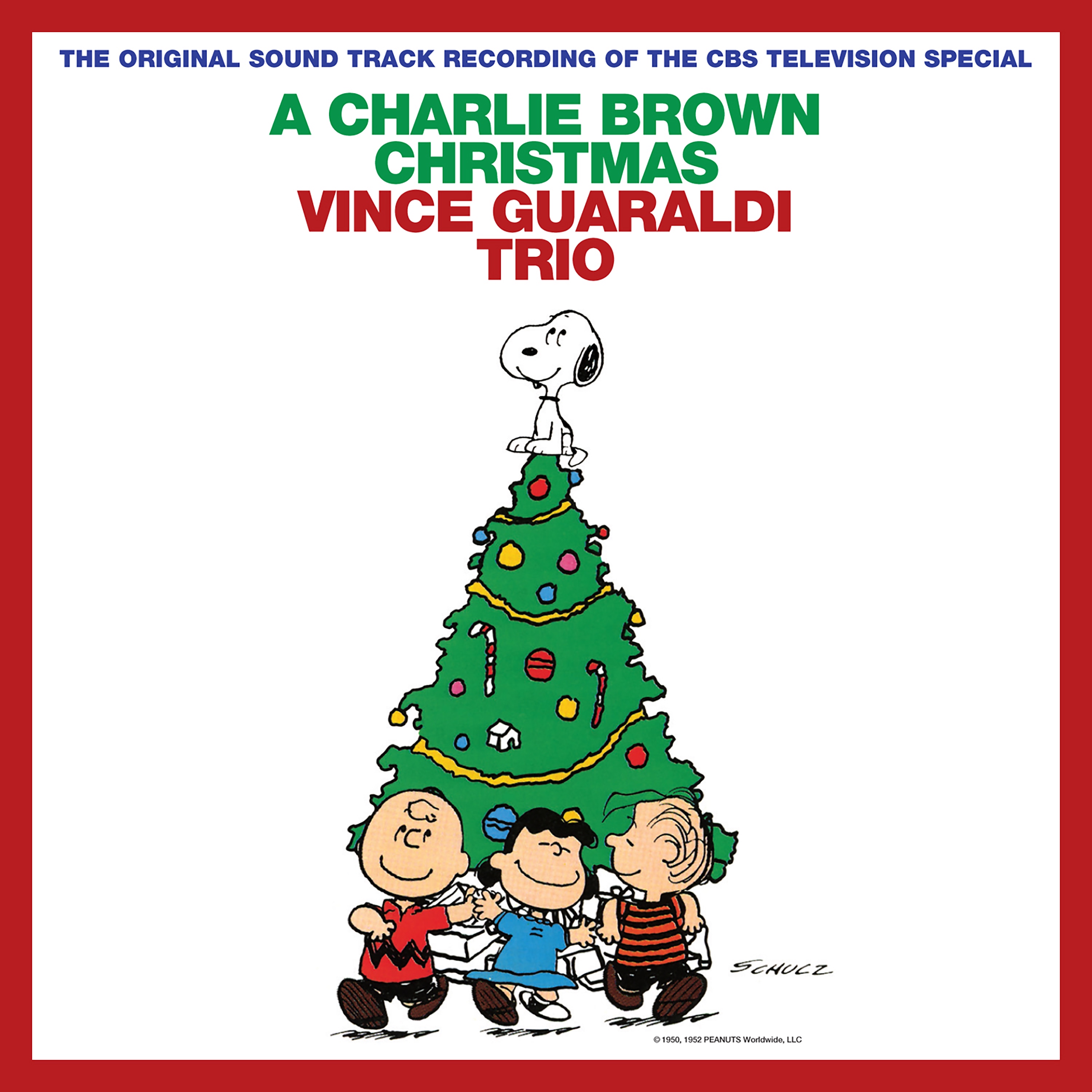 We have been playing holiday music on repeat since Thanksgiving and one of our favorite ways to celebrate the season is by enjoying A Charlie Brown Christmas.
With such iconic tracks as "Christmas Time is Here" and the instantly recognizable "Linus and Lucy", the Vince Guaraldi Trio's soundtrack to A Charlie Brown Christmas remains a holiday classic in addition to being the second–best-selling jazz title in history, certified 4x Platinum.
We are so excited to be offering this very special remastered and expanded CD edition that includes bonus tracks that did not appear on the original LP.
Check out more info on the tracks below, plus how to enter to win.
A Charlie Brown Christmas Track List
1. O Tannenbaum
2. What Child Is This
3. My Little Drum
4. Linus & Lucy
5. Christmas Time Is Here (instrumental)
6. Christmas Time Is Here (vocal)
7. Skating
8. Hark, The Herald Angels Sing
9. Christmas Is Coming
10. Für Elise
11. The Christmas Song
12. Greensleeves
13. Great Pumpkin Waltz (ONLY ON THE CD)
14. Thanksgiving Theme (ONLY ON THE CD)
Flash giveaway:
Enter to win A Charlie Brown Christmas soundtrack.
Tell us what your favorite song is on the album is in the comments section.
Follow @WeekendJaunts on Instagram
Entries due on December 6th at 5pmEST. This contest is for US Residents only!