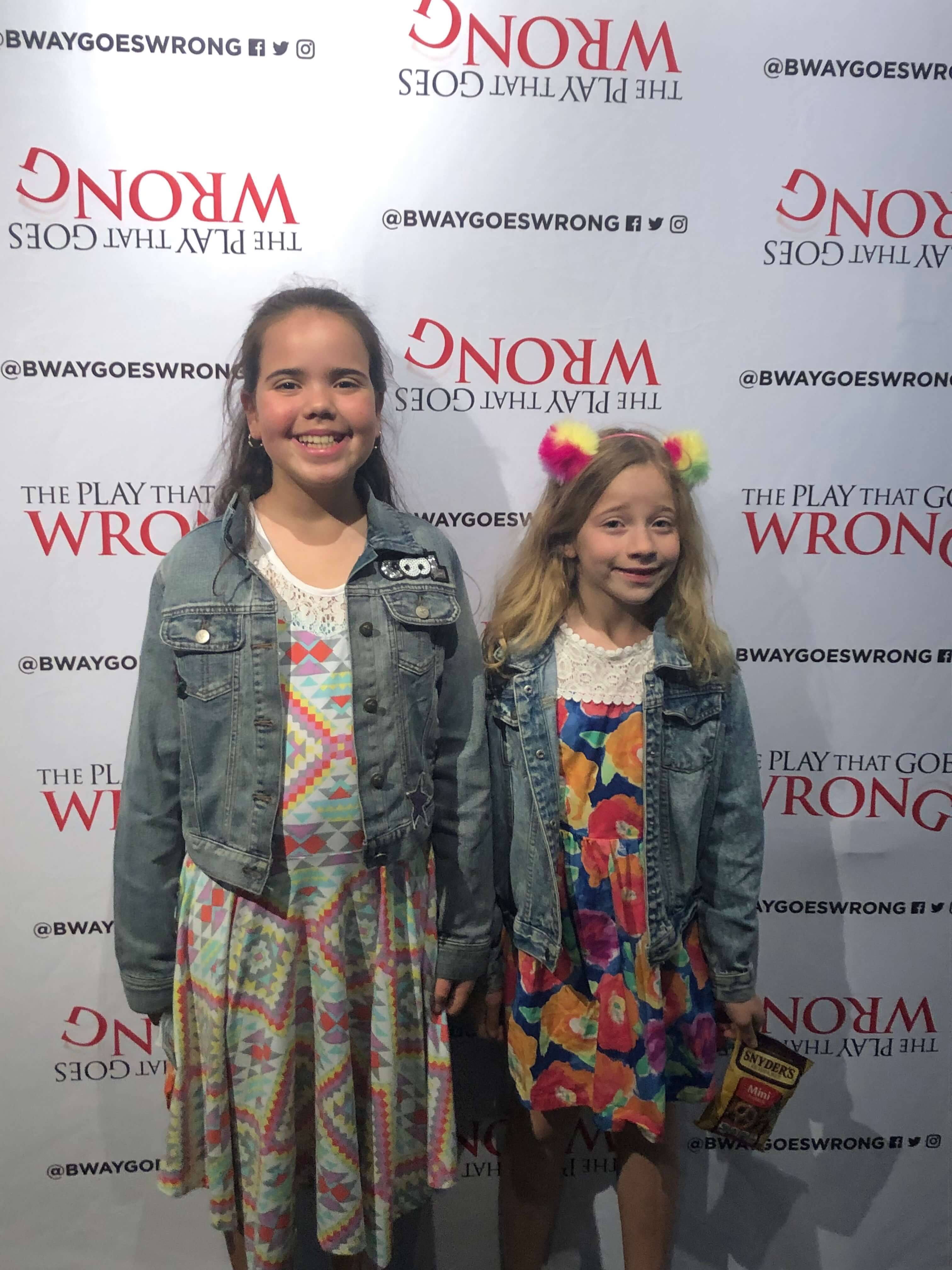 I didn't know what to expect in The Play That Goes Wrong. A foreshadowing title, everything that could possible go wrong did in the span of this two-hour murder mystery/comedy that left us on edge of our seats and hysterically laughing at every twist and turn.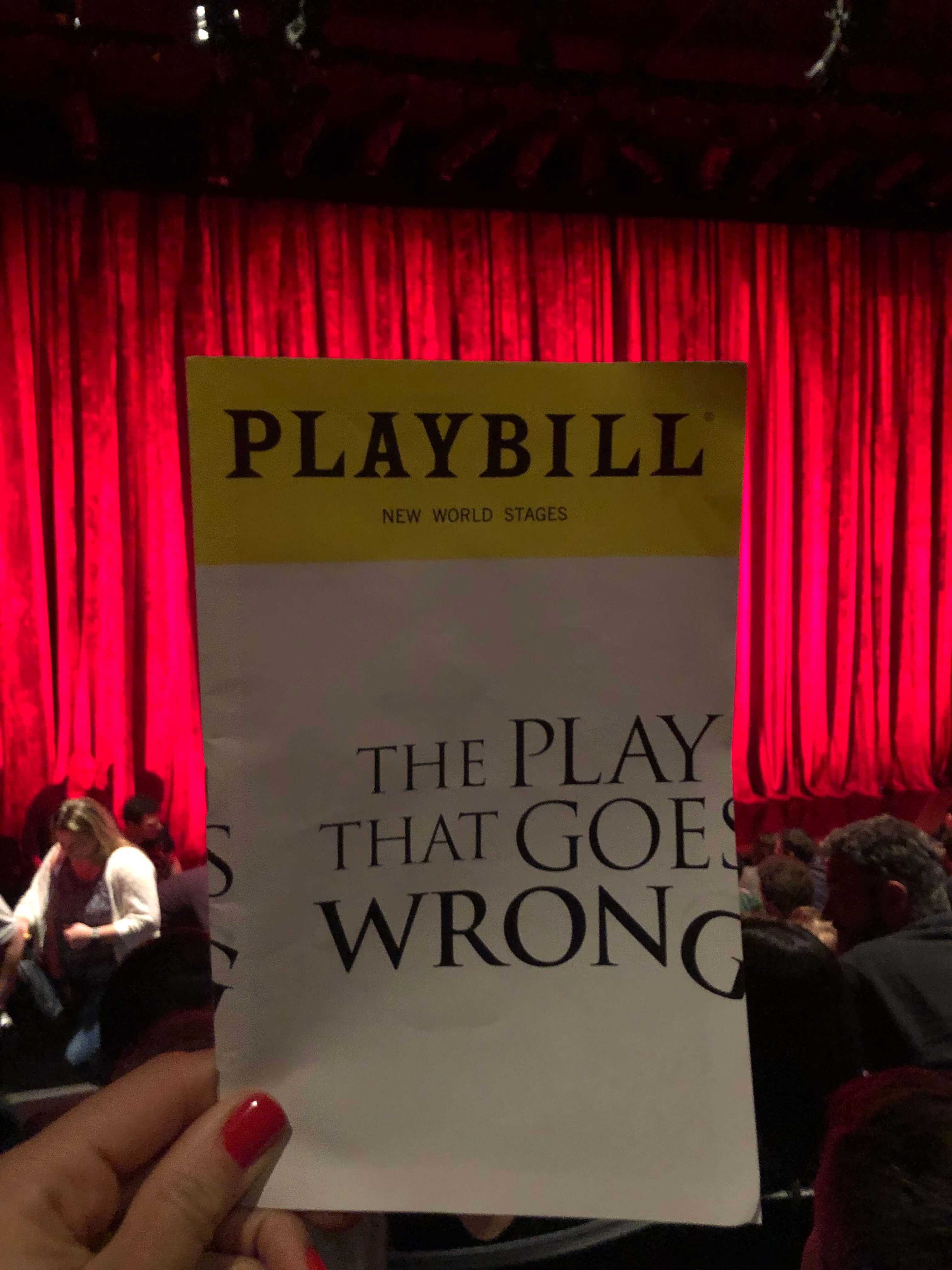 The experience itself actually started before the curtain went up when we were presenting tickets and my daughter was asked if we had seen the dog, Winston. We smiled and said no as we made our way to our seats, ready for even more antics to come.
And the sure did. After we settled in, cast members went on the stage to "fix" parts of the set, only for them to crumble or break. From there, audience members were taken on a wild ride through this hybrid 'who done it' mystery/comedy to watch a school production of The Murder at Haversham Manor that featured a combination of slapstick humor, quick jokes, and physical comedy.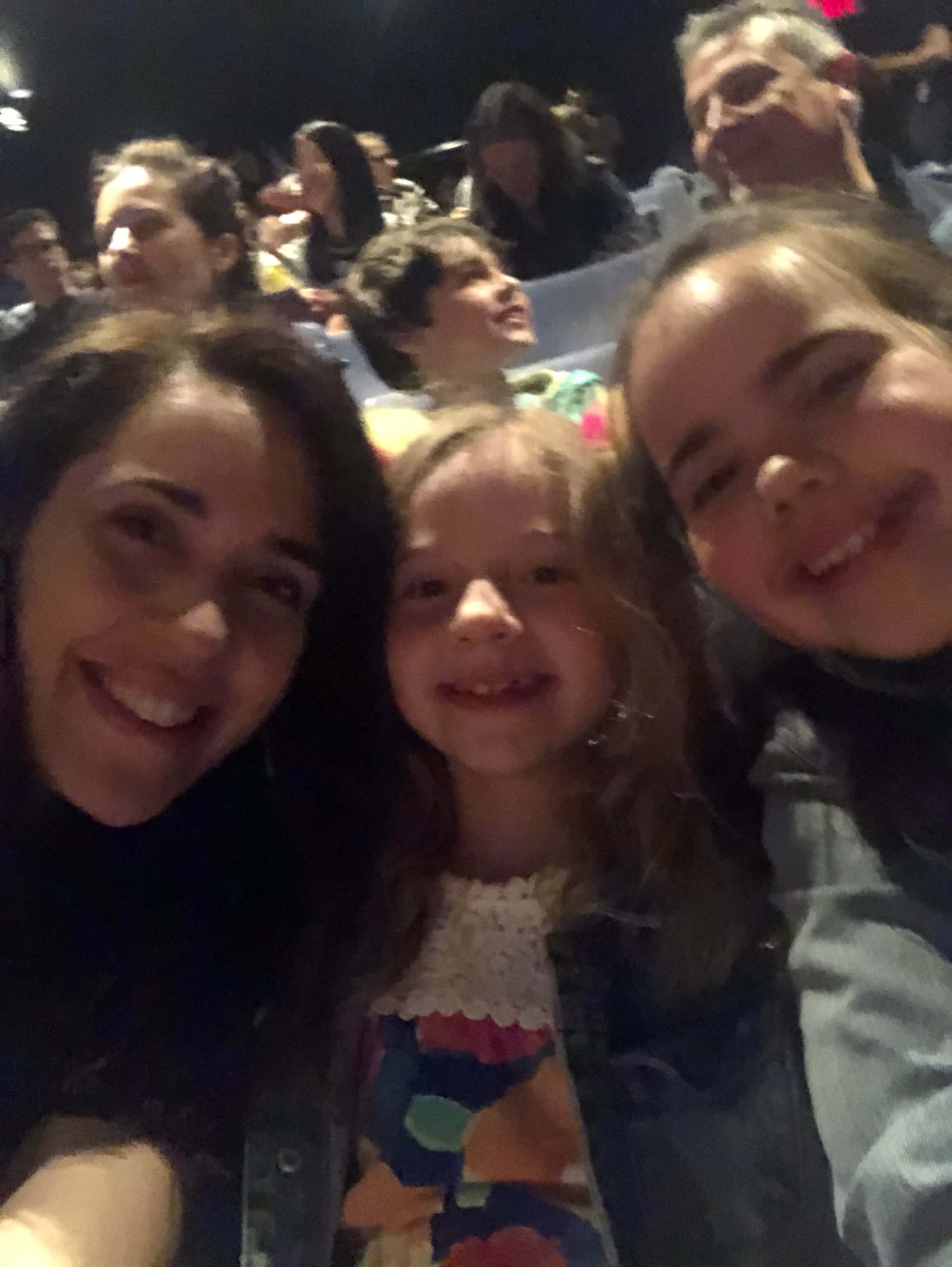 I was blown-away by the comedic timing/physical comedy that had the cast getting their hands stepped on, hit, thrown over windows, almost falling down a second-tier of the stage, and more–all while effortlessly telling this play through a play scenario.
The girls (ages 11 and 7) were also highly engaged and laughing the entire time. They both had a smile on their faces throughout the show and were literally beaming as the funny antics were unfolding. Without giving too much away, I was so happy that we had the chance to experience this show together and see something out of the typical kid show norm. And not just for kids, the show would be an awesome option as a date night show or girlfriend night out–it really offers something for everyone.
A must-see play to believe, you'll be blown-away by the talent and story of this off-Broadway version that will leave you entering and leaving the production wondering exactly what is going on, and shocked by how they pulled it all off.
The Play That Goes Wrong Deal!
See the Play That Goes Wrong for just $59 (regularly $95)!  Go to https://www.telechargeoffers.com/ to redeem this offer!