We are so excited about Symphony Space's Just Kidding performance series.
The 13th season features a diverse selection of all-ages performances that run from October to March 2020. Some notable acts include Joanie Leeds & The Nightlights, the National Dance Institute, Beats, Rhymes and Breaking, Elizabeth Mitchell, Gustafer Yellowgold, and tons more!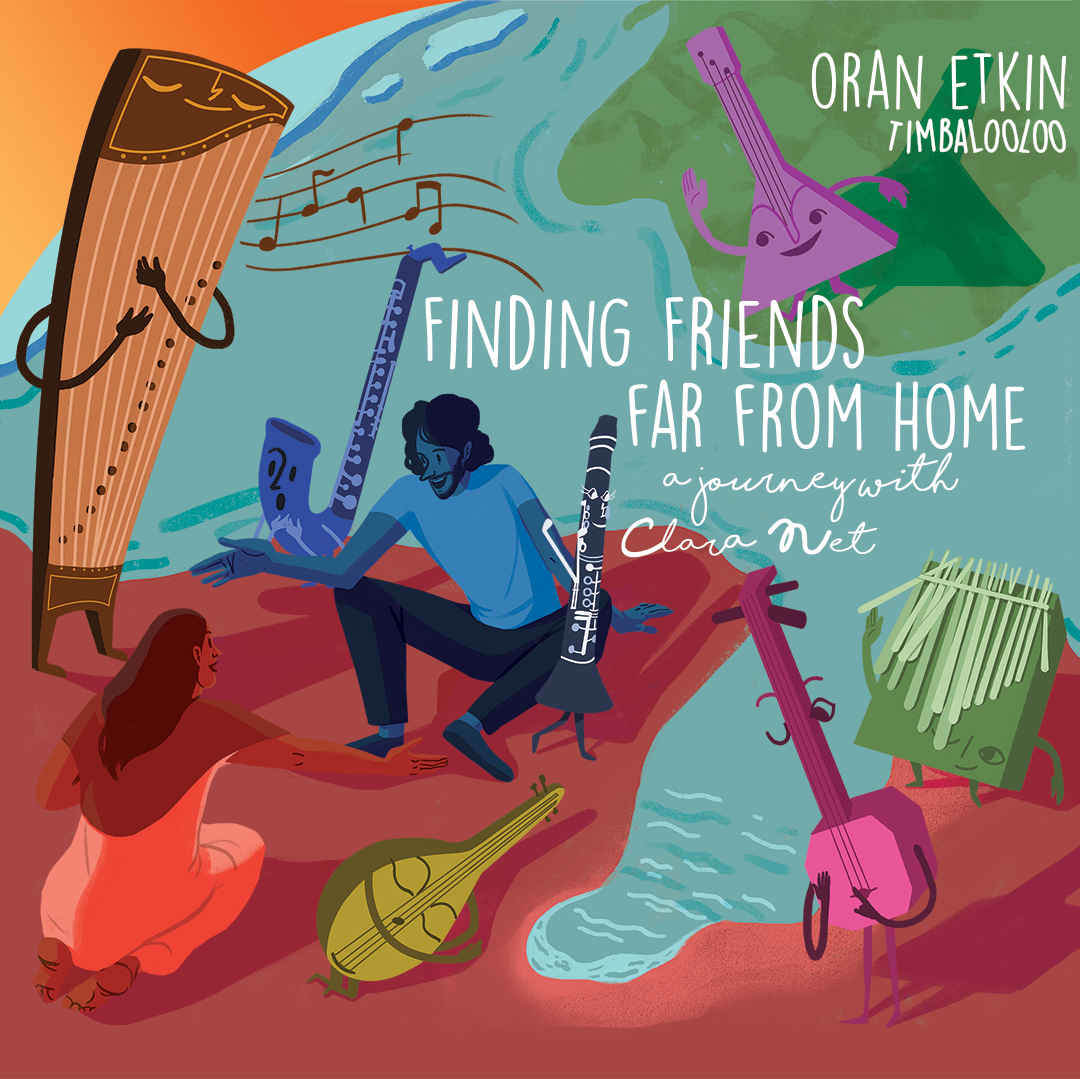 The first performance kicks off on October 5th with Oran Etkin, a jazz clarinetist and composer, who will be performing songs from his new album, Finding Friends Far from Home: A Journey with Clara Net. This new album, released this Friday, was recorded and filmed on location in Zimbabwe, Turkey, Czech Republic and China with music masters from each country, capturing the deep musical connections across cultural boundaries.
This includes a beautiful collection of songs that tells the beautiful story of friendship and understanding through the joy of music via the the friendly and childlike main character Clara Net (Oran's clarinet).
As the founder of Timbalooloo, a program that "strives to fundamentally reimagine the way music is taught and how music can be conceived by children during their early formative years," the new album opens features the fusion of instruments from around the world where Clara fuses her sound with the mbira, kopuz, balalaika, and shamisen. This evokes new sounds and feelings range from joy to humor, which as Oran stated, "It's all about expressing emotion. Young children can easily identify with Clara Net as she meets each instrument, and they want to engage with these sounds."
He also recently released a new video for the sweet song "Kutapira" – check out it below:
The show at Symphony Space will surely include songs from the new album with tons of interaction including singing, clapping, dancing, drumming, humor and more.
Win It!
We are giving away 4 tickets to see Oran Etkin at Symphony Space on October 5th, plus his latest CD "Finding Friends far from Home."
To enter, tell us what are you excited to see at the show in the comments section. WE will randomly pick a winner on September 20th.