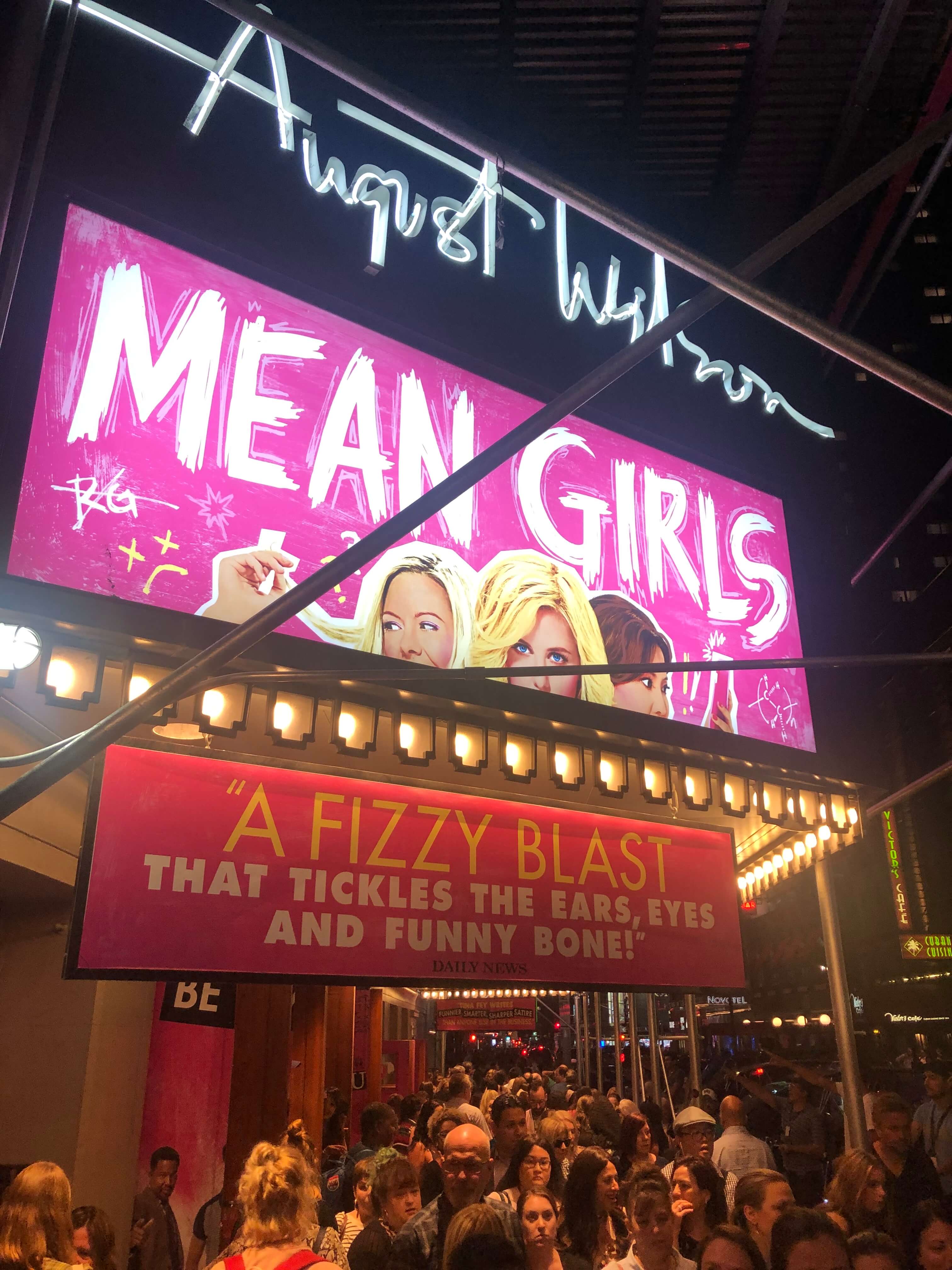 It can be tricky when popular movies get repurposed for a Broadway run. To be honest, it's not my favorite thing to see on Broadway, but I am always curious how the actors, directors, set designers translate popular movies to accommodate a mainstream Broadway audience.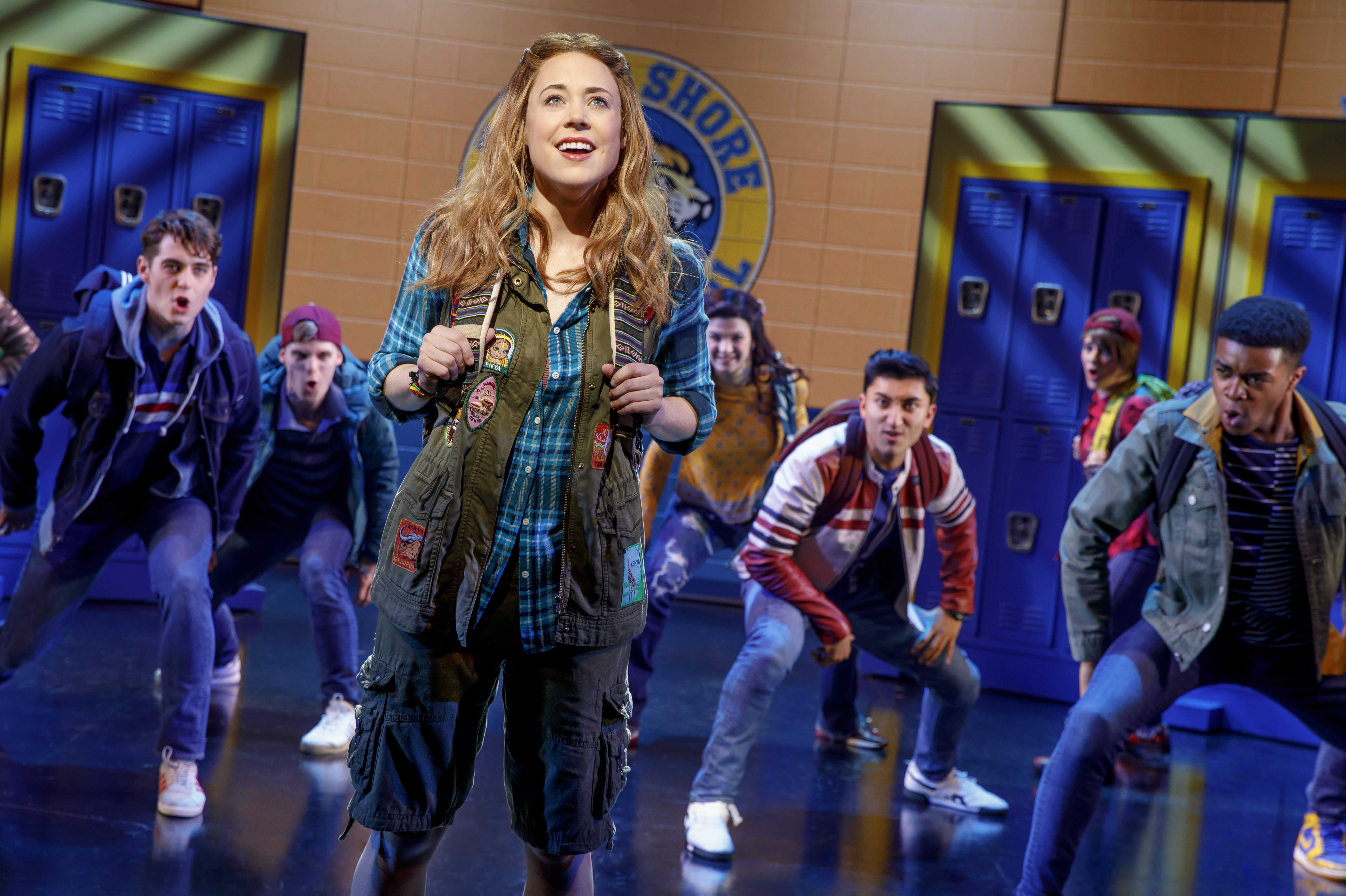 So when I went to see Mean Girls on Broadway with my daughter, I keep an open mind to the new version while also being excited to see their version of this funny, modern-day classic. Opened on Broadway in 2017, the production was based off the 2004 film that follows Cady Heron's as she moves to wilds of Kenya to the wilds of High School culture.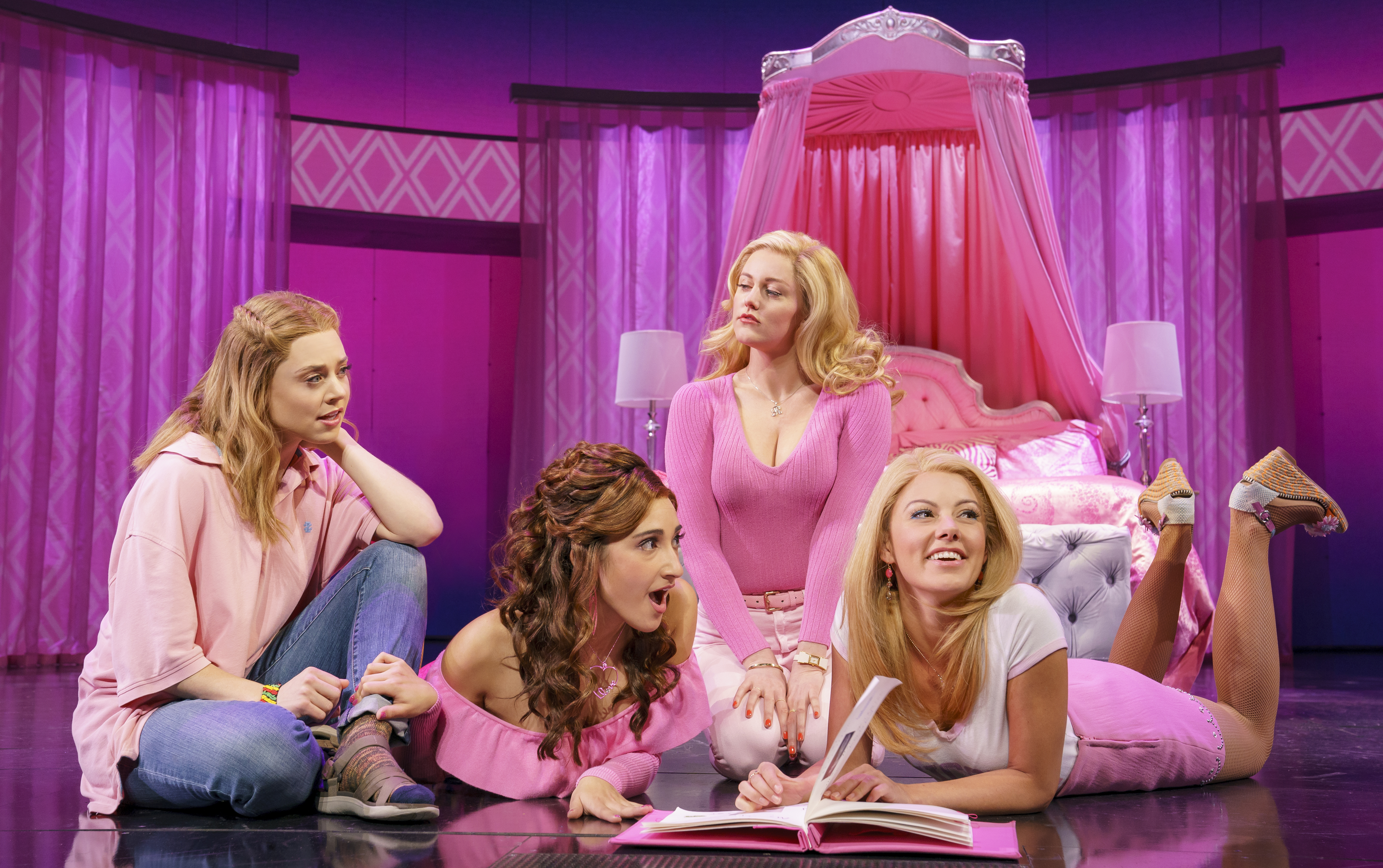 Having seen the movie numerous times over the years, and most recently a few months ago, it was cool to see how the Broadway actors embodied these popular characters while also creating their own spin for a specific audience. I was particularly struck by the Mean Girls (Renee Rapp, Krystina Alabado and Kate Rockwell) who embodied the confidence, cruelty, and idiocracies of these characters with ease.
Beyond the story, the production is all about the songs and dancing, and Mean Girls on Broadway does not disappoint. Songs like "What's Wrong With Me?" performed by Krystina Alabado (Gretchen Winers) and "Whose House Is This?" (performed by the cast) were fun, silly and super enjoyable to watch. Newbie Renee Rapp (Regina George) was also a major highlight who embodied the arc of Regina's meanness and sadness that was dynamic to watch unfold, demonstrating her raw talent in her Broadway debut.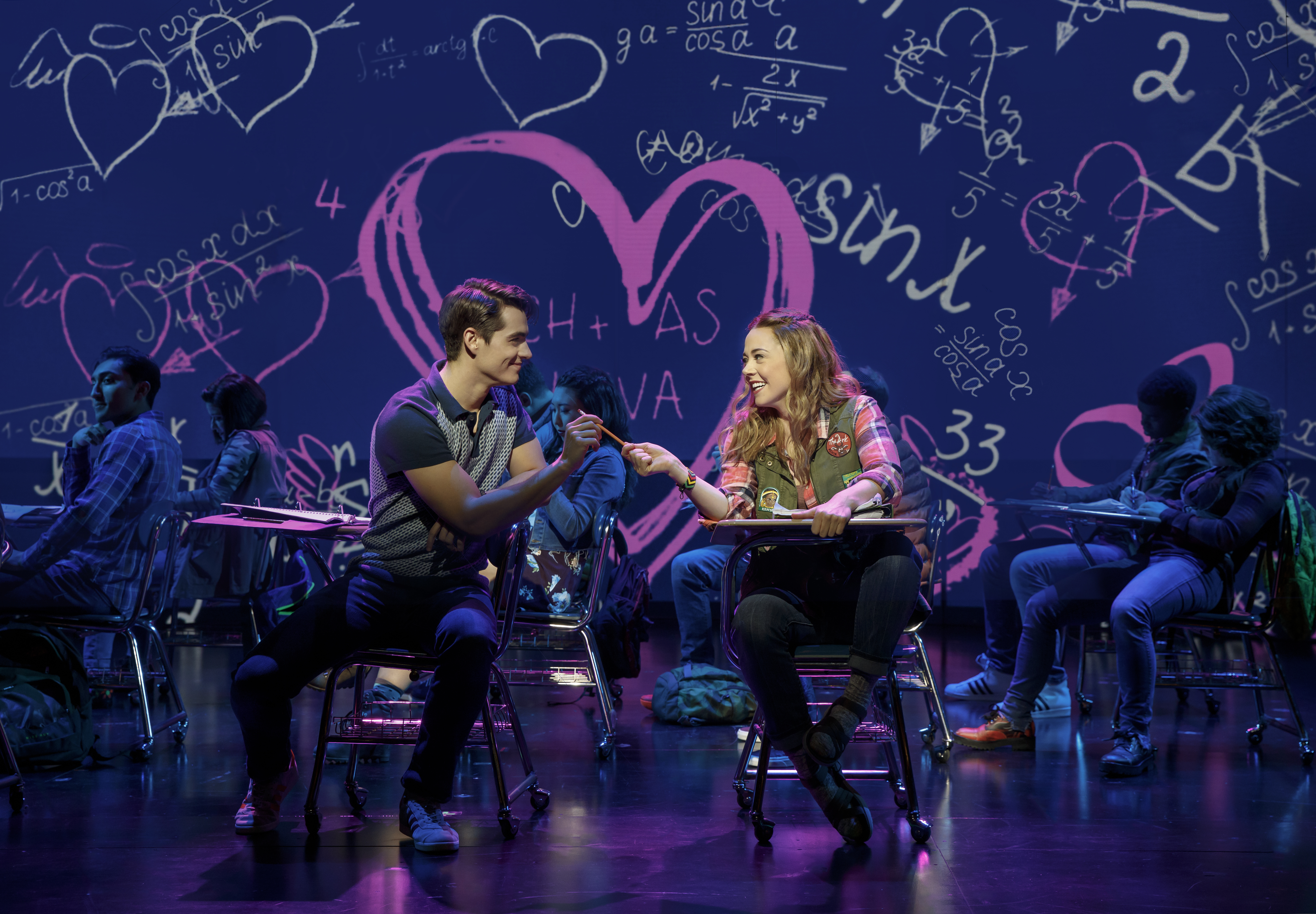 Cady Heron (Erika Henningsen) was also incredible to watch as she went through a huge character arc in the musical–from mean girl to fearless girl. The complexity of her journey was seen through the songs "Fearless," "Apex Predator," and "It Roars," to name a few favorites.
The production also felt modern with ever-changing digitized sets and references to social media, highlighting the negative sides of online communication to a modern teen.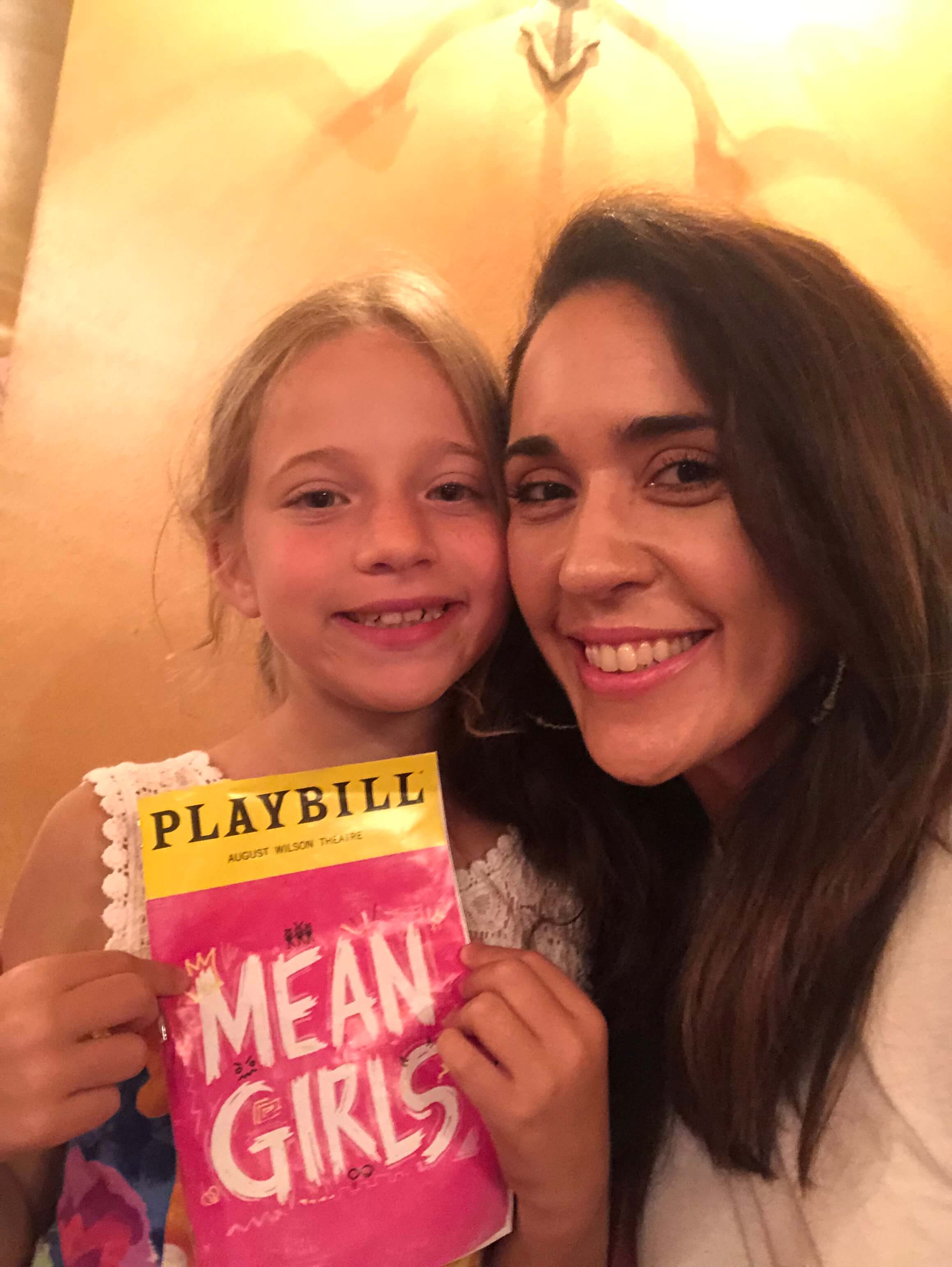 And of course being Mean Girls there was plenty of smart yet inappropriate comedy sprinkled in throughout the production. I did bring my 8-year-old with me to see the show, which was probably too young for some of the references. However, if you are a "cool mom" like me (ha, ha), this won't be a big deal. As my daughter said, "I've heard those words before." But despite all of that, she loved it and "lit up" during every song. She particularly loved Kate Rockwell (Karen) and Grey Hanson (Damian) who were so engaging and fun to watch as they held their own on the stage. She is also obsessed with singing and dancing so that was definitely a highlight for both that we still enjoy as we listen to the soundtrack from time-to-time.
Mean Girls on Broadway isn't exactly the movie and that is ok! The talented cast holds their own, delivering a fun, soapy version that's memorable, light and super entertaining.
See Mean Girls on Broadway at the August Wilson Theatre. Use the code MGBWAY for tickets starting as low as $59. This offer is valid from now until November 24th.
August Wilson Theatre
245 West 52nd Street
New York, NY
Check out more info: https://meangirlsonbroadway.com/
This post is made possible by support from Mean Girls on Broadway. All opinions are my own.