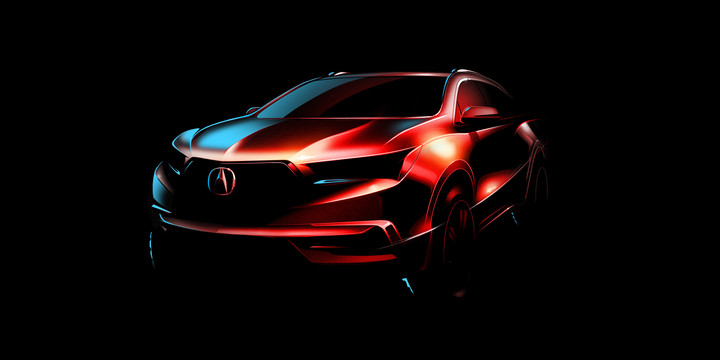 Living in Westchester has opened up a whole new world of driving. As a Brooklyn girl, I never realized the freedom and newfound adventures that driving would bring! Now that I'm starting to 'get' cars a little more, I'm staring to learn more about the intricacies of how they work and how they are created.
One place to learn everything there is about cars is at the New York International Auto Show. At the show, Acura will be on-hand to unveil the redesigned and reengineered 2017 MDX luxury SUV. This includes some incredible design enhancements, added luxury comfort and convenience features, and advanced new powertrain technology, in concert with the Acura brand's focus on Precision Crafted Performance.
The Acura MDX is the best-selling three-row luxury SUV of all time and Acura's best-selling SUV, with sales topping 50,000 units in each of the past three years. The 2017 MDX was designed by the Acura Design Studio in Torrance, Calif. and will continue be produced at the company's Lincoln, Ala. auto plant.  In early 2017, an additional production source for MDX will be added at the East Liberty, Ohio auto plant. 
For More Information, please visit: www.acura.com. To join the Acura community on Facebook, visit facebook.com/Acura. 
Ready to check out the new Acura? Enter to win 2 tickets and a $150 gift card below:
This is a sponsored post