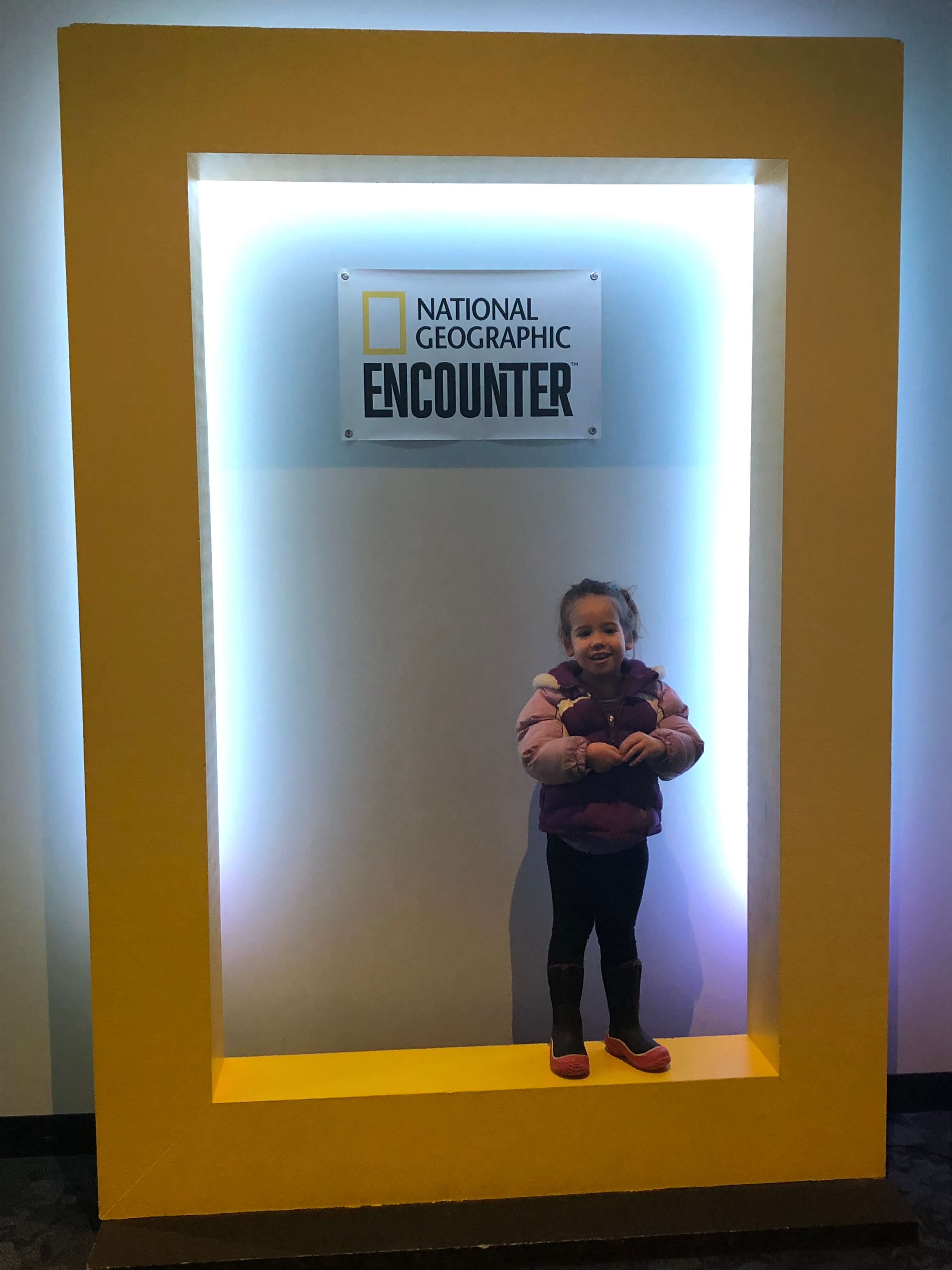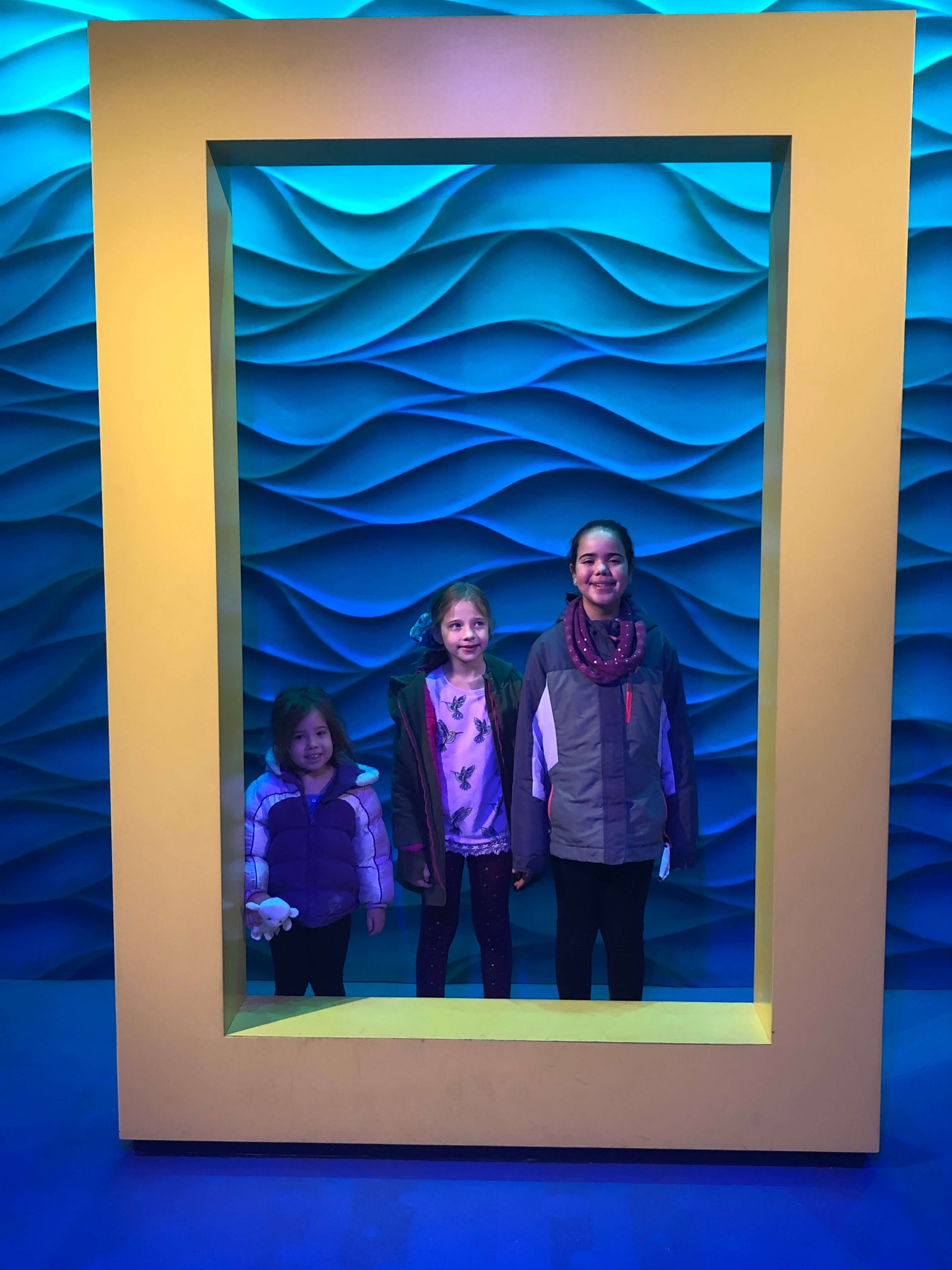 There has to be a good reason to trek to Times Square. Broadway is definitely a reason to face those Elmo imposters with your kids. We also love the mini world at Gulliver's Gate and now you can National Geographic Encounter: Ocean Odyssey to your list (which is conveniently a few doors down from Gulliver's Gate) as another cool thing to do in the belly of the beast.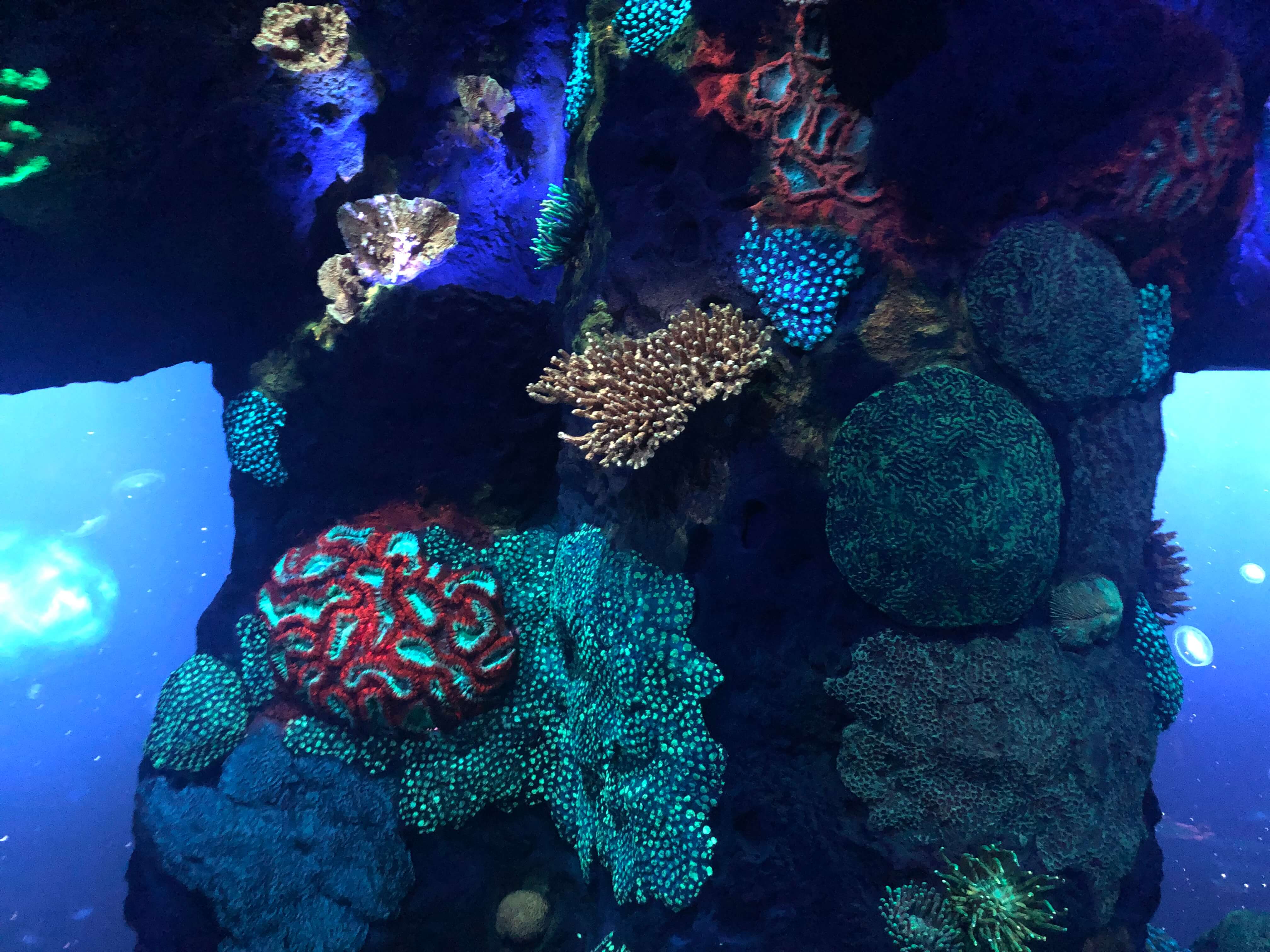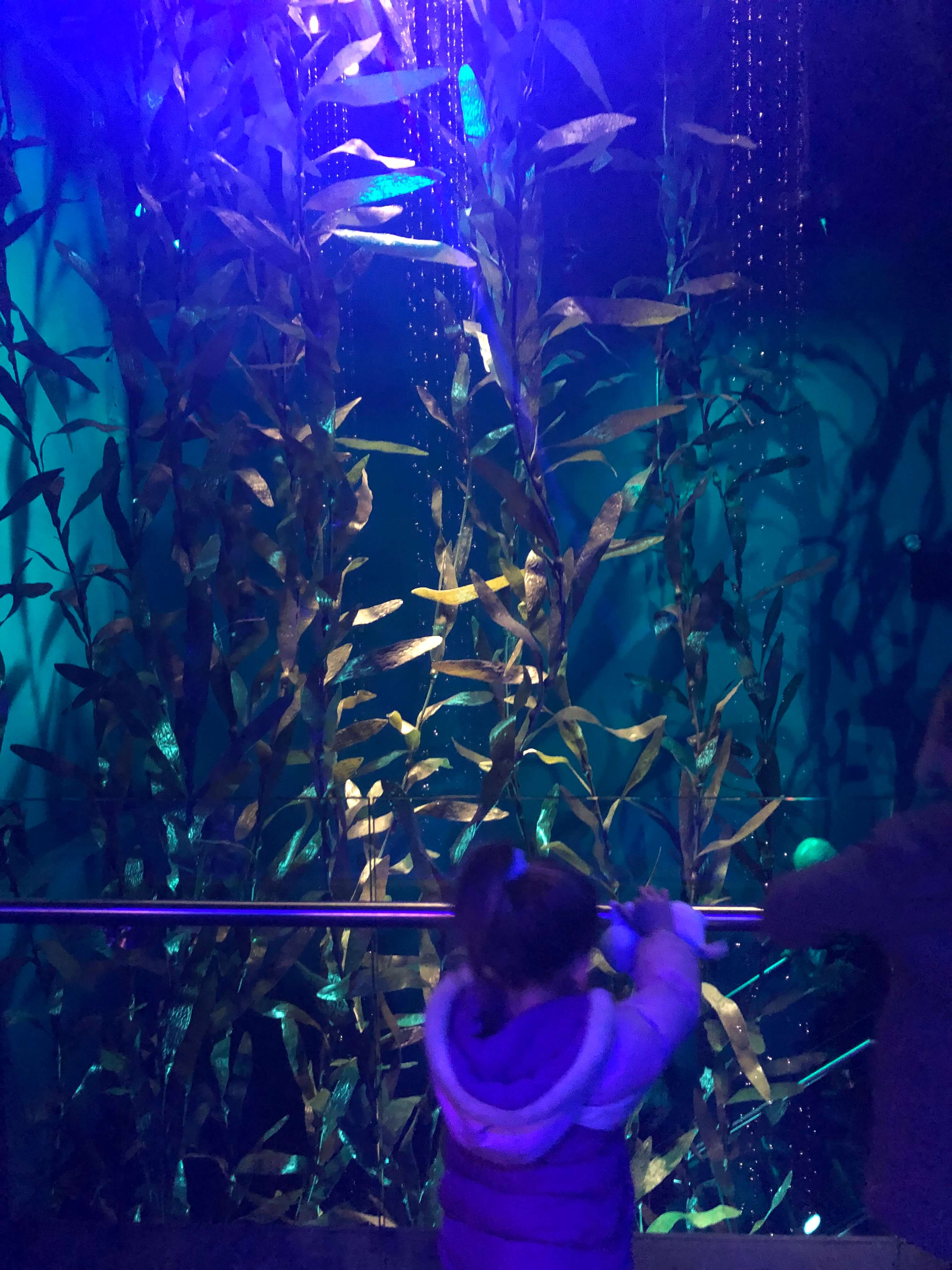 This immersive experience, ideal for kiddos three and up, took us through different rooms with a guide and a group of around 20 people. Utilizing technology and photo-realistic animation, the girls had the chance to hear and feel what it's like to live under the Pacific Ocean.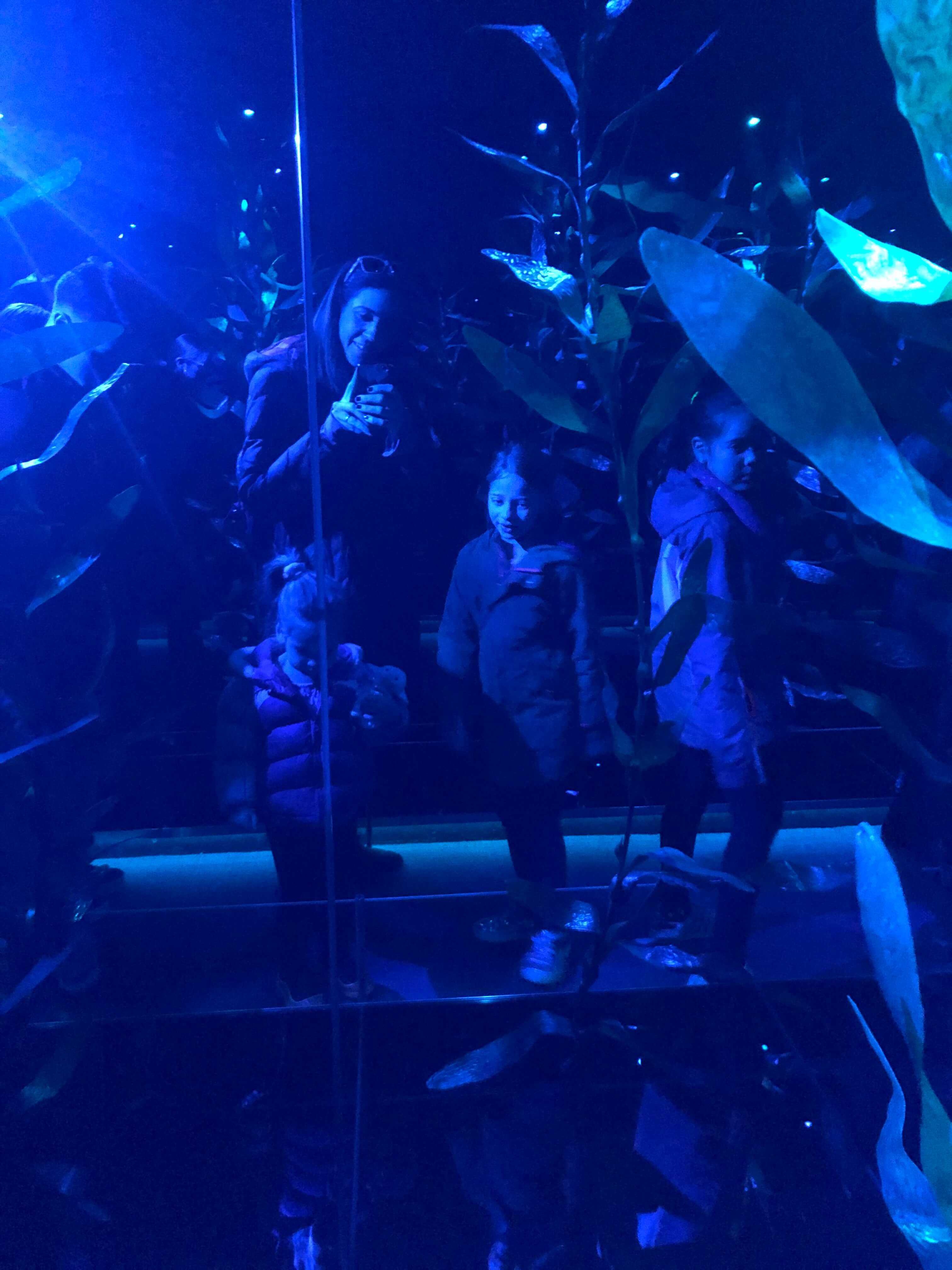 This included the chance to interact with whales, make our way through a kelp forest, play with sea lions on a screen and learn all about conservation. While I loved the interactive elements, one of my favorite parts was the conservation part at the end where the girls could learn more about the dangers of pollution in the ocean, make pledges to help do our part to keep the ocean clean, and learn about the different marine life.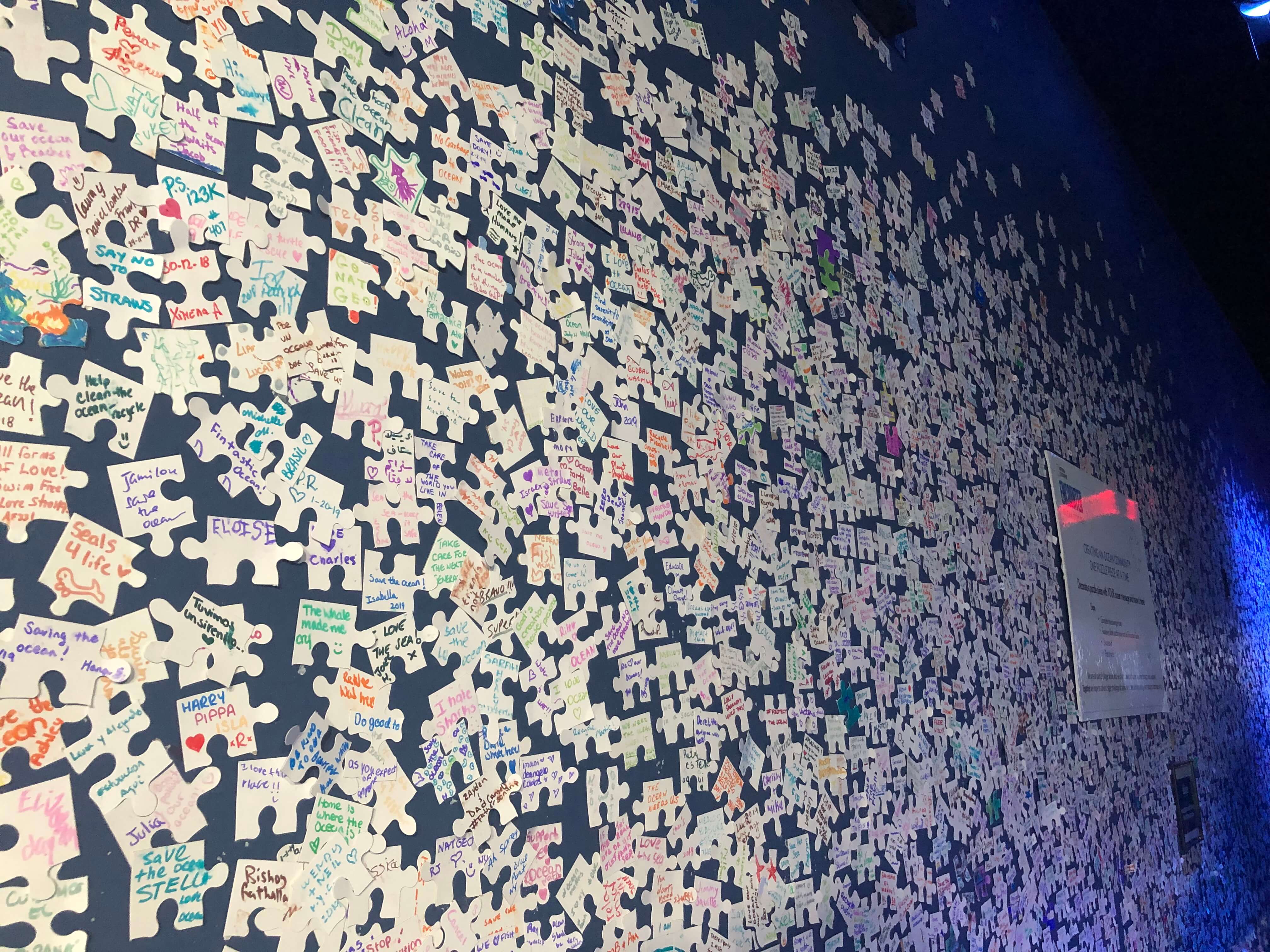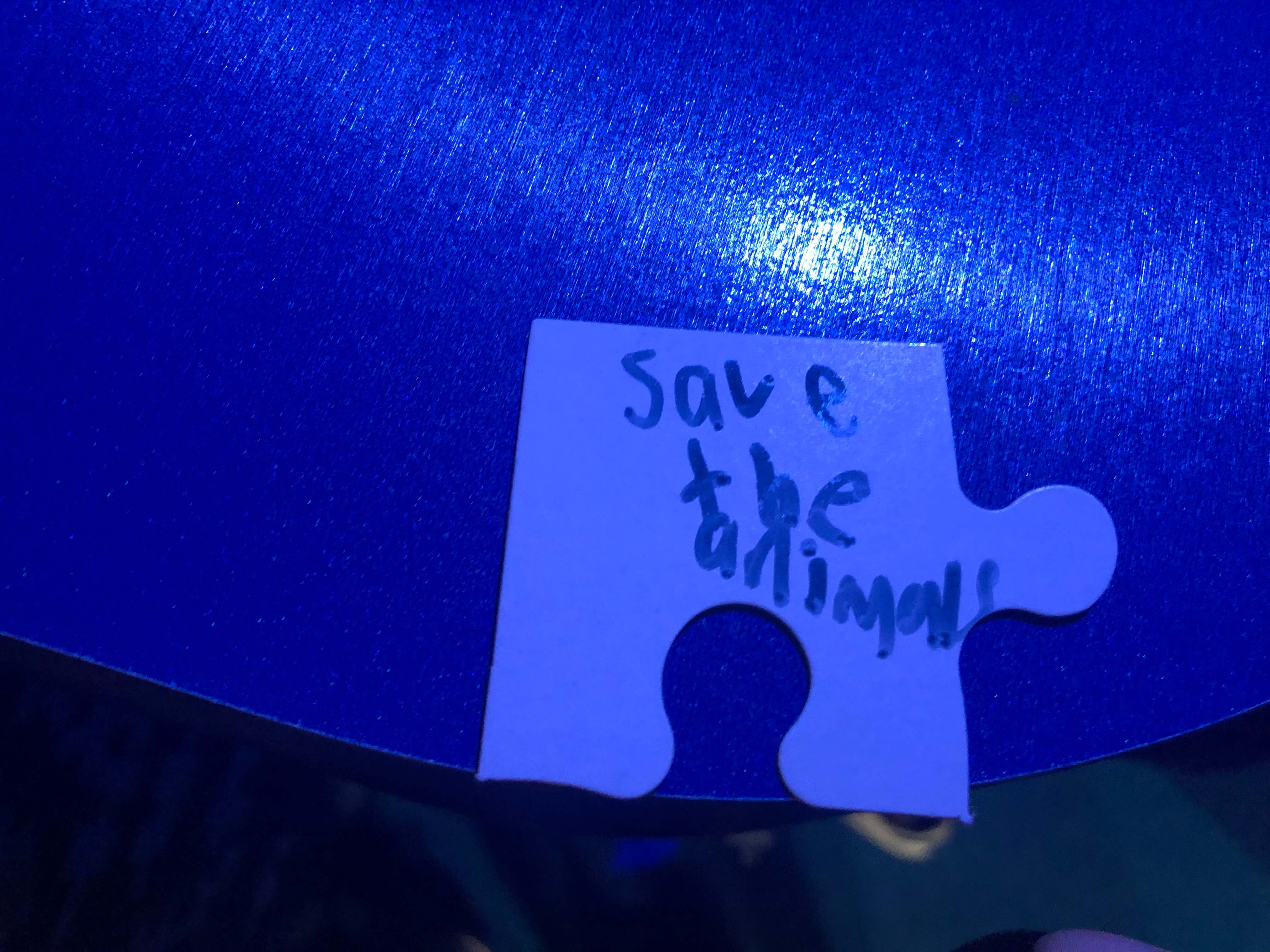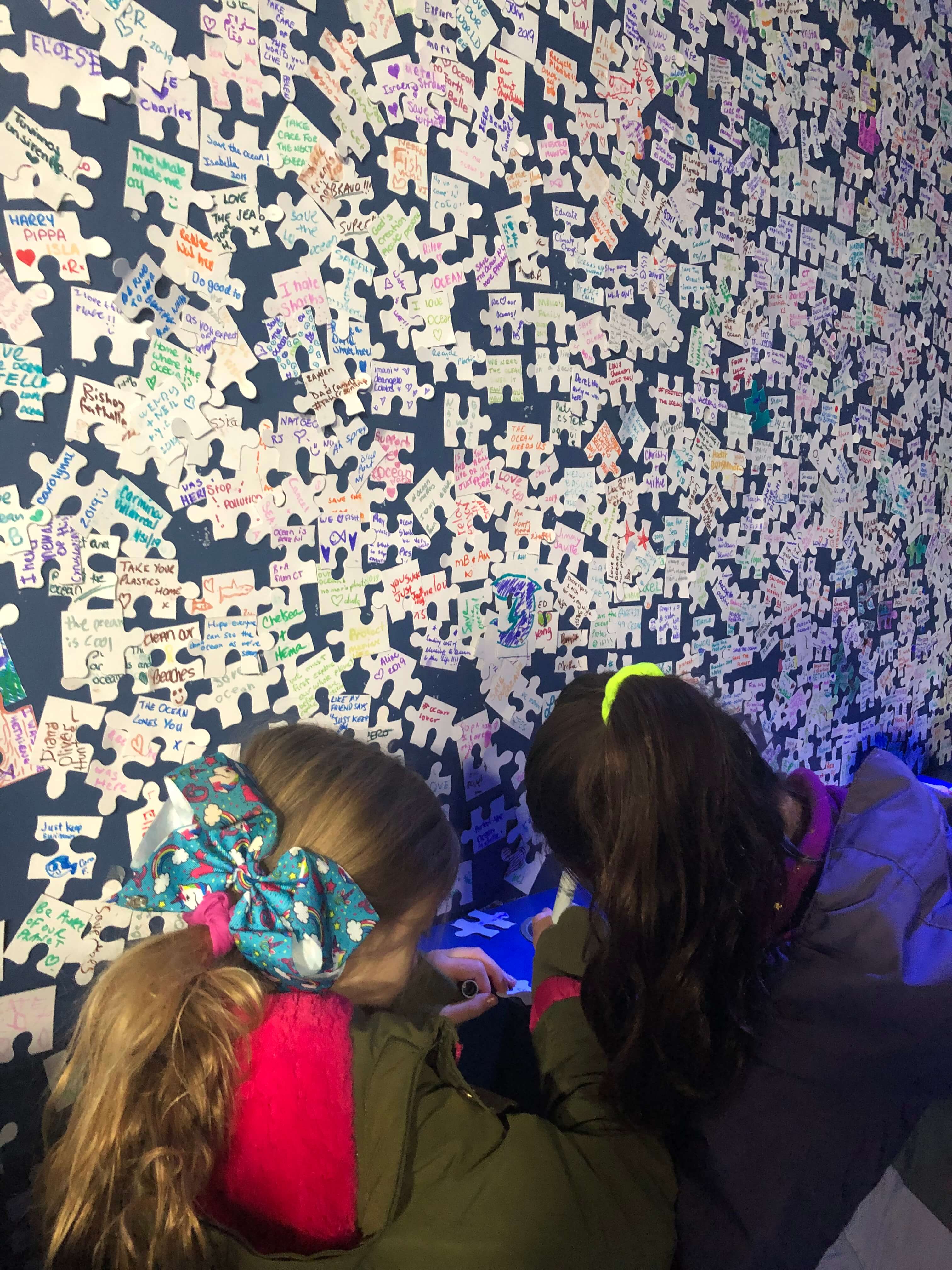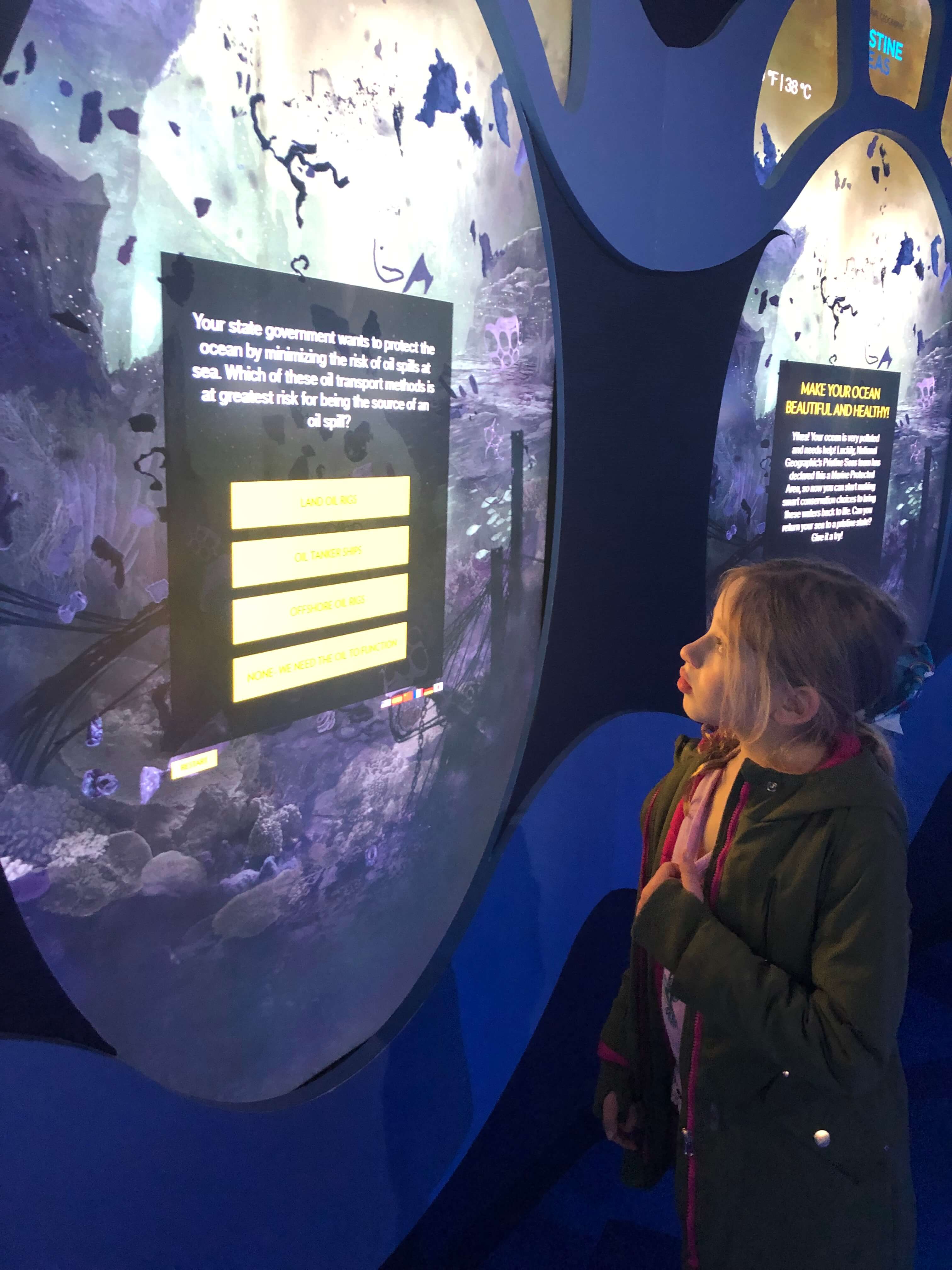 There was also a cool puzzle wall where you can write and post your message (the old school way) and a coloring station for the little ones. The kids had a blast while learning a ton about ocean and marine life. They seemed to be buzzing with new information as they took their pledges seriously (no plastic straws and using eco-friendly products) to heart. A definite must-check out experience!
In addition to their regular experiences, they also have the following packages and deals so everyone in your crew can enjoy the best of the sea:
Sip 'n Sea Wine Nights – Initially introduced in 2018 as a limited engagement, Encounter is officially expanding Sip 'n Sea Nights regularly throughout 2019 on Fridays and Sundays from 4 pm until closing, plus a special Valentine's Day edition on February 14th. When Encounter guests complete the "underwater" portion of their journey, they are invited to enjoy a complimentary glass of wine or non-alcoholic beverage as they continue visiting Exploration Hall and the National Geographic Gallery. Sip 'n Sea is ideal for date nights or friends getting together. There is also a children's activity station, so kids can take part and enjoy. Valid with any paid admission, visit natgeoencounter.com for Sip 'n Sea dates, as the schedule varies, and blackout dates may apply.
Family Fun Pack for Four – Also returning in 2019 by popular demand, Encounter has opened its Family Fun Pack offer – 4 tickets for $99.00 – all year round. Bring kids, grandkids, friends and others to enjoy Encounter and get the best value ($24.75 per ticket). Limited availability, sales tax will be added to all orders.
Ocean Explorer VIP Pass – New for 2019 – For the ultimate ocean explorer, guests can now enjoy VIP priority entry anytime and come back to visit as many times as they want throughout 2019, even when Encounter is sold out. In addition, guests will receive a complimentary glass of wine or non-alcoholic beverage at the legendary Sardi's restaurant (steps away from Encounter on West 44th Street), 15% off at Encounter's retail store, a souvenir poster and more. This is ideal for those adults and children who want to visit the ocean more than once and makes for a great gift idea. One adult Ocean Explorer Pass ticket is $59.50, while kids ages 3-12 are priced at $52.50.
Buy Online and Save Offer – New for 2019 – Book your reserved entry Daily Dive Time ticket in advance and enjoy special online savings of $5-$8 off per ticket, depending on the season.
Win a 
Family Fun Pack for Four

 (Valued at $99)