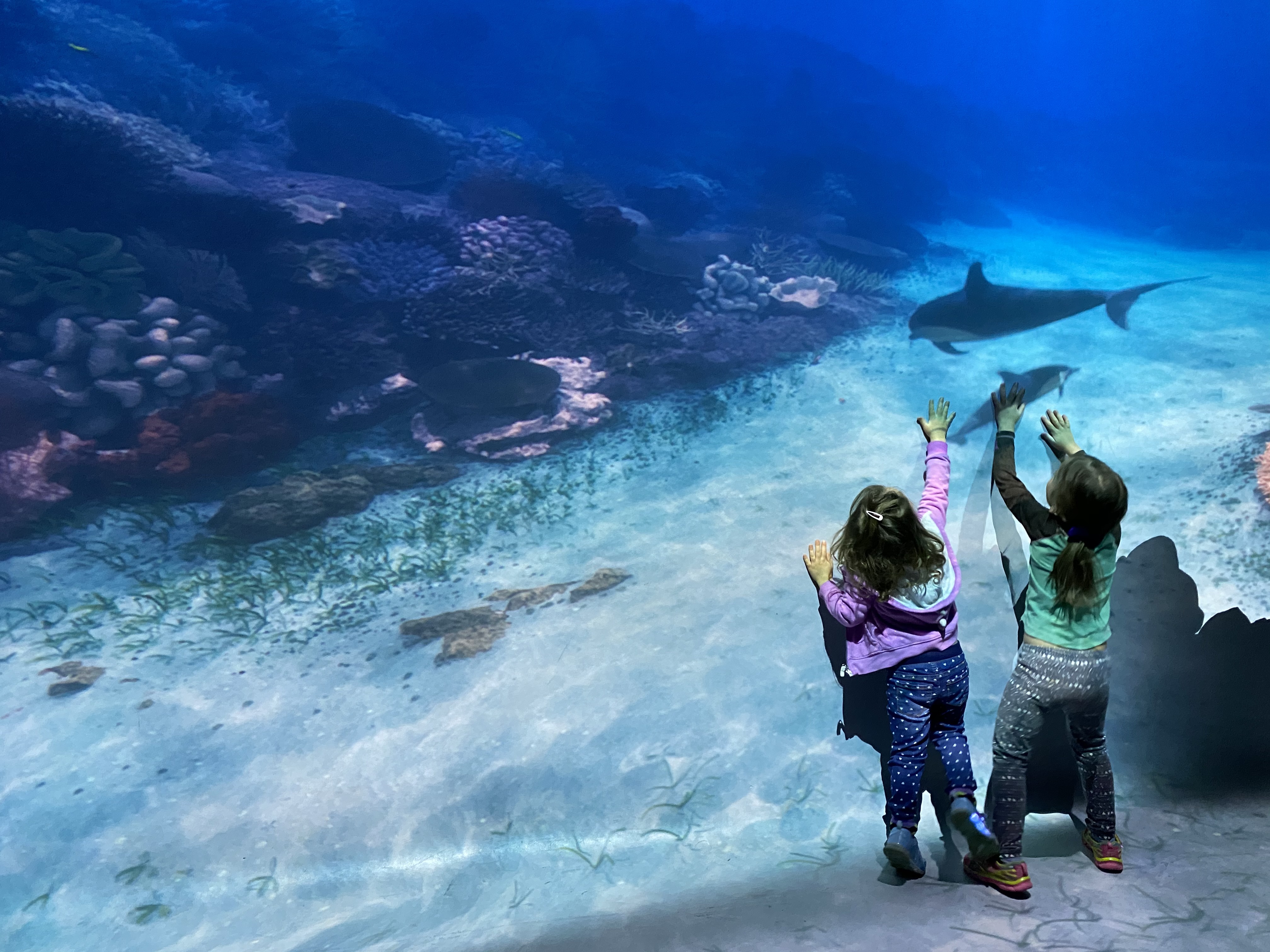 There has to be a really good reason to trek to Times Square. While Broadway is always a reason to face those Elmo imposters with your kids, we also love the mini world at Gulliver's Gate and now you can add the National Geographic Encounter: Ocean Odyssey to your list (which is conveniently a few doors down from Gulliver's Gate) as another cool thing to do in the belly of the beast.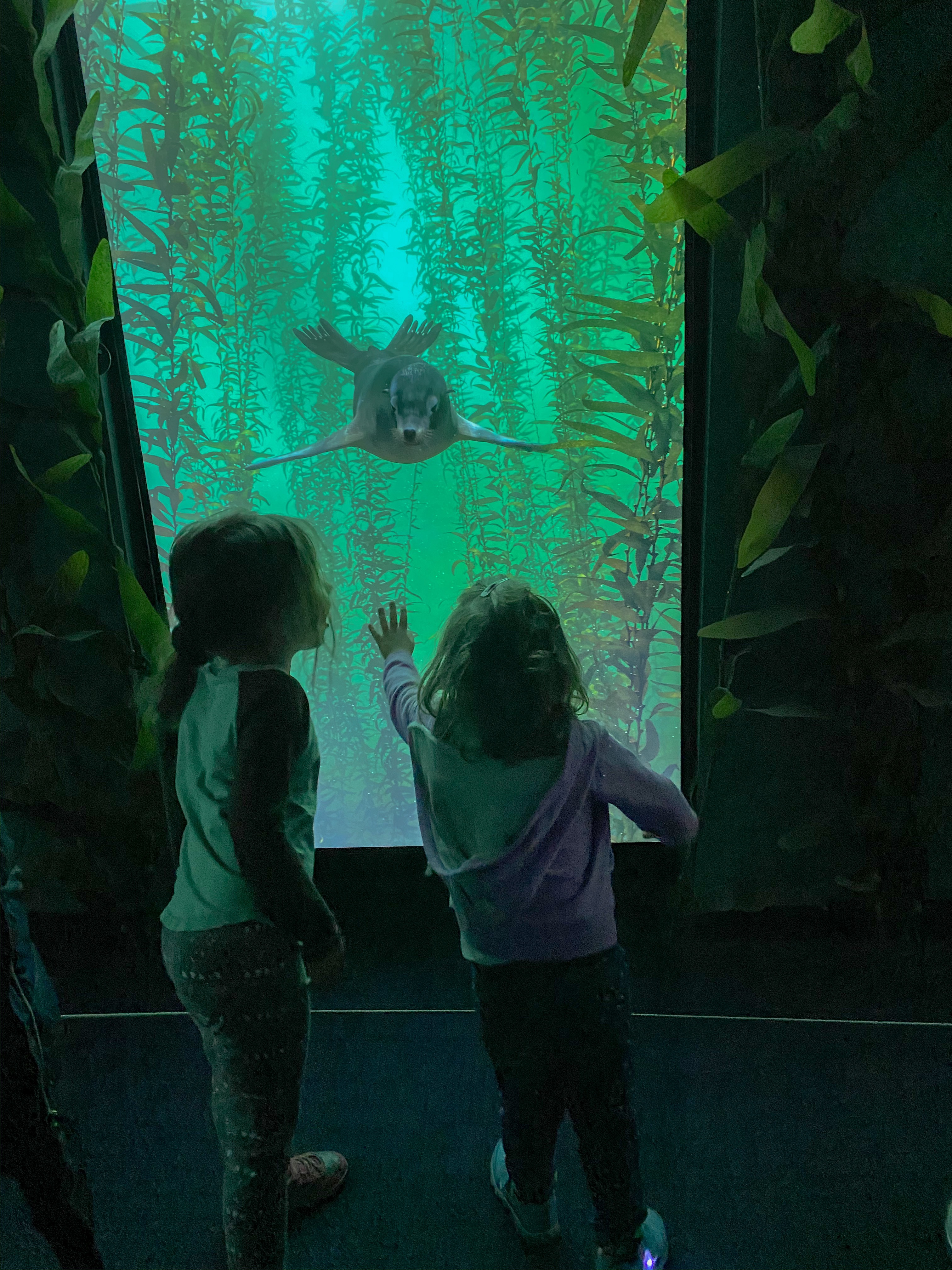 This immersive experience, ideal for kiddos three and up, took us through different rooms with a guide and a group of around 20 people. Utilizing technology and photo-realistic animation, we had the chance to hear and feel what it's like to live in ocean as well as learn more about the sea animals that call the ocean home.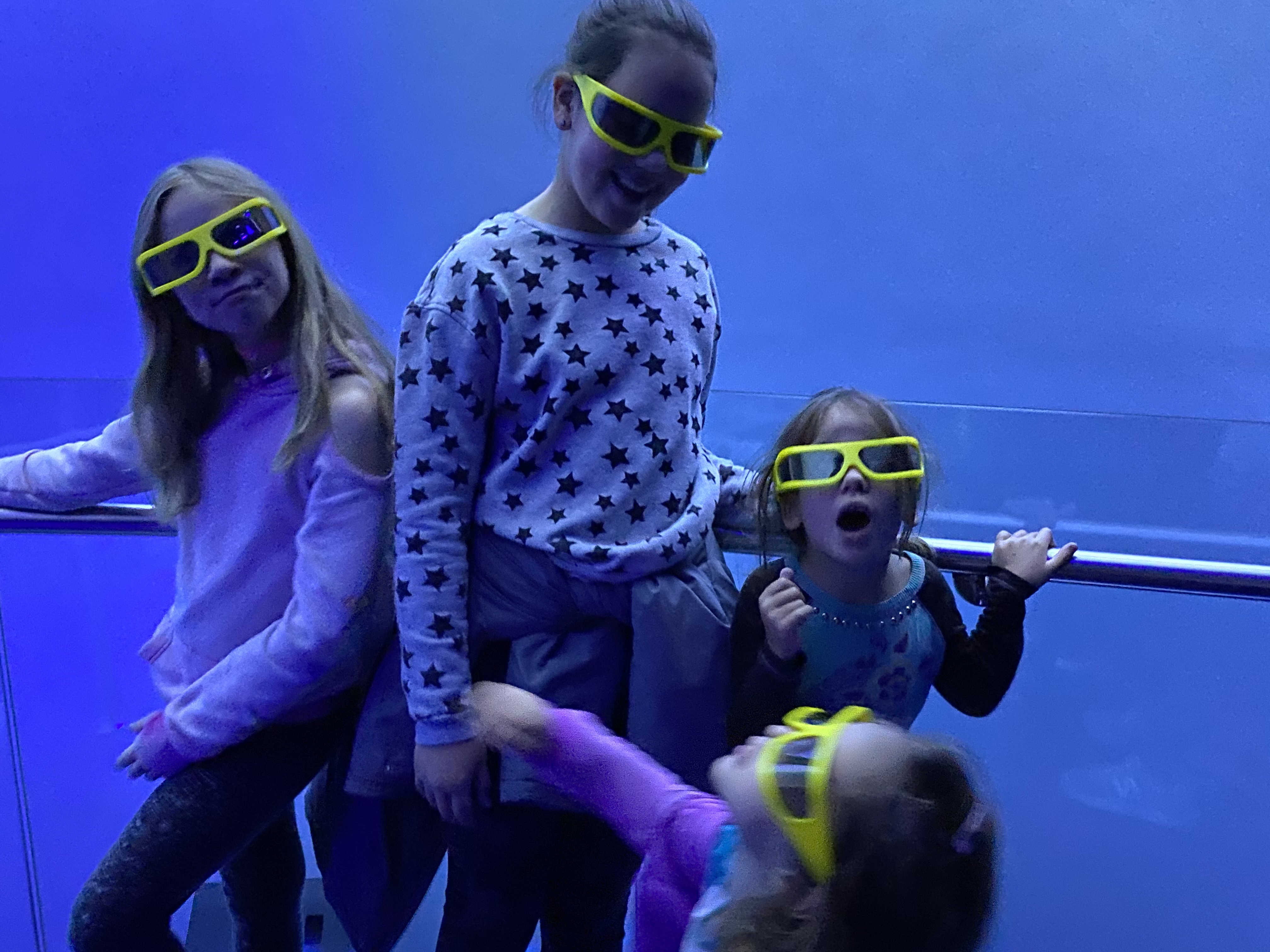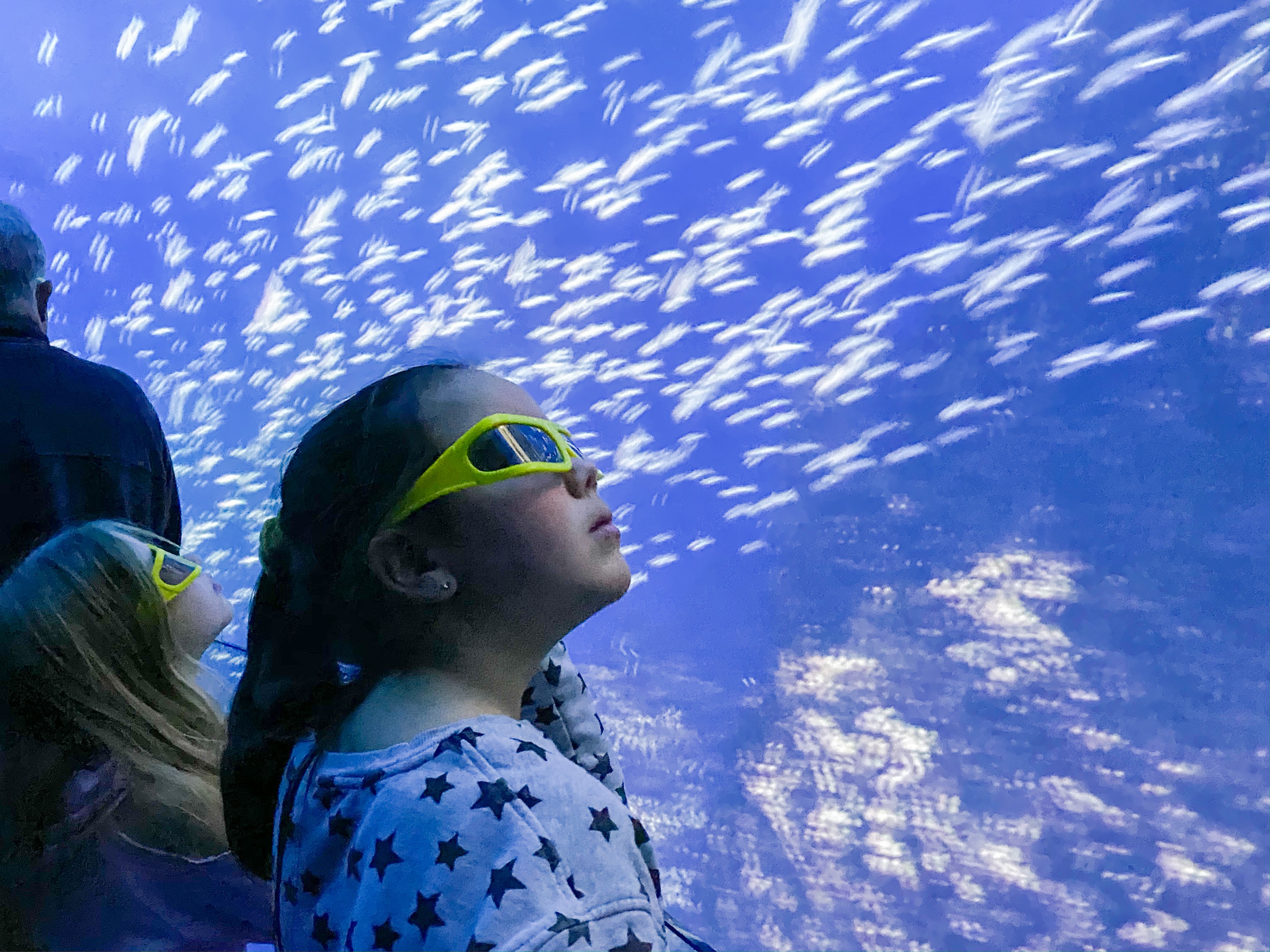 This included the chance to interact with computerized whales, walk through a kelp forest, play with sea lions on a screen, and learn all about conservation. While I loved the interactive elements, one of my favorite parts was the conservation part at the end where the girls could learn more about the dangers of pollution in the ocean, make pledges to help do our part to keep the ocean clean, and learn about the different marine life.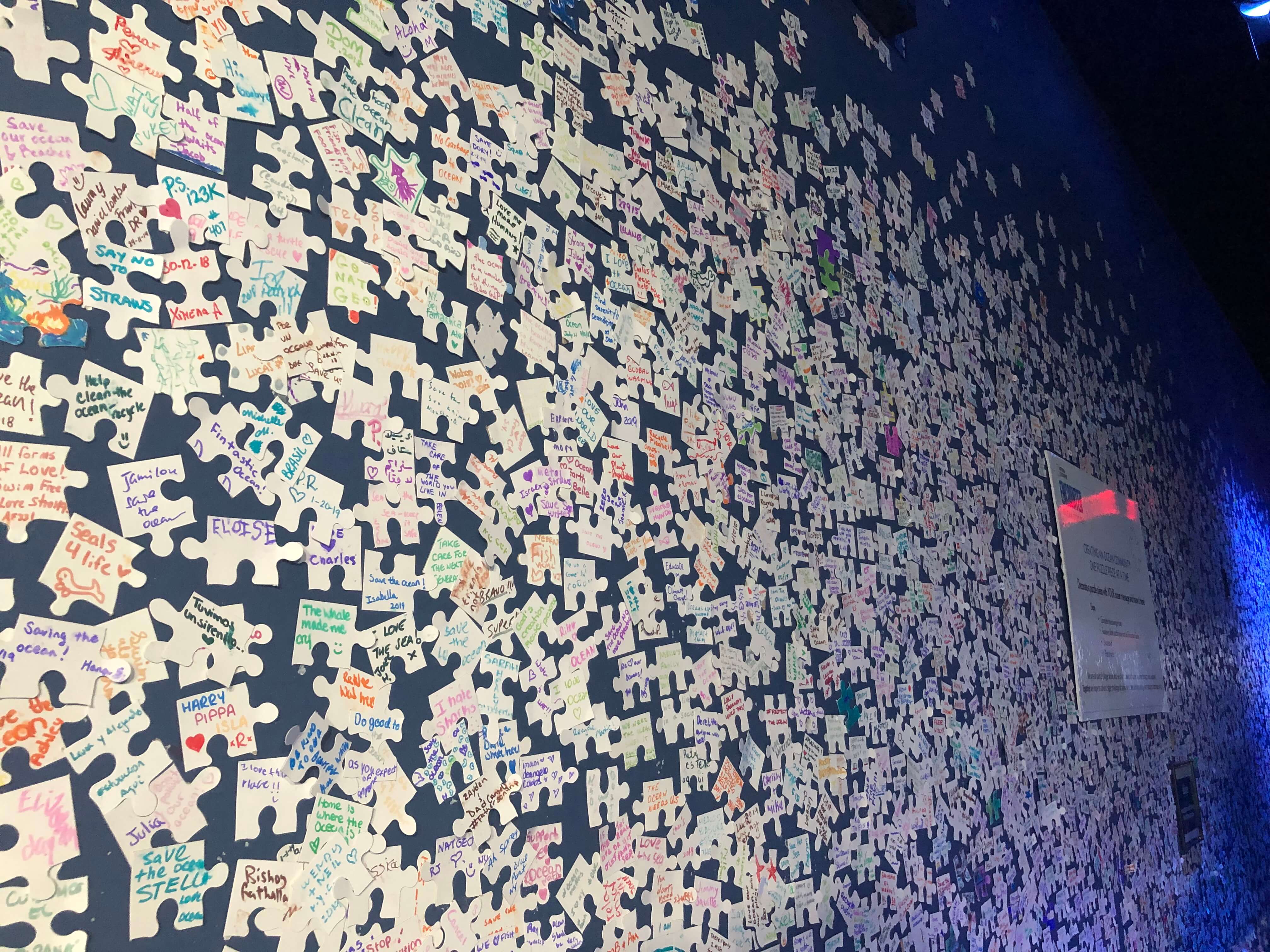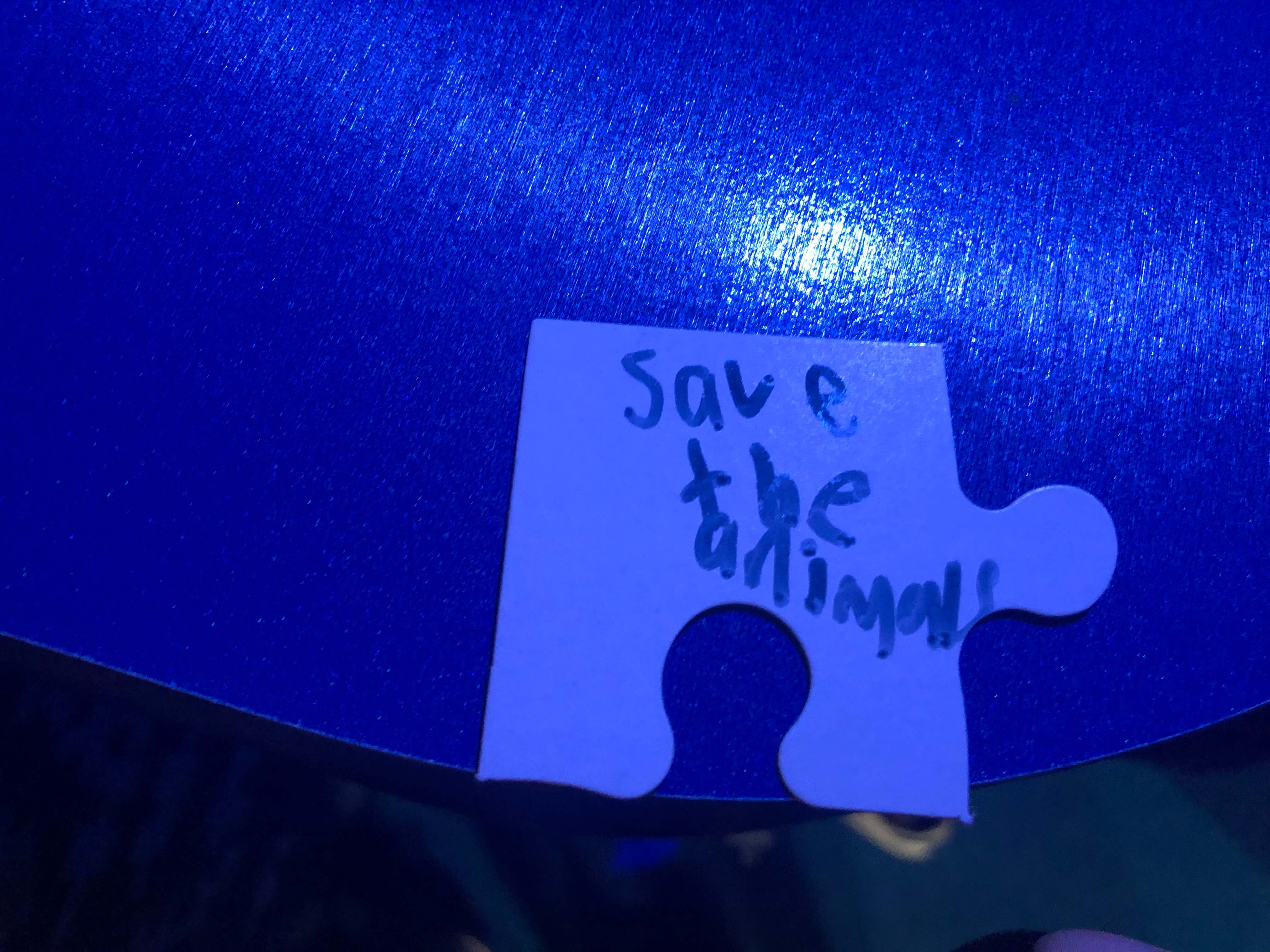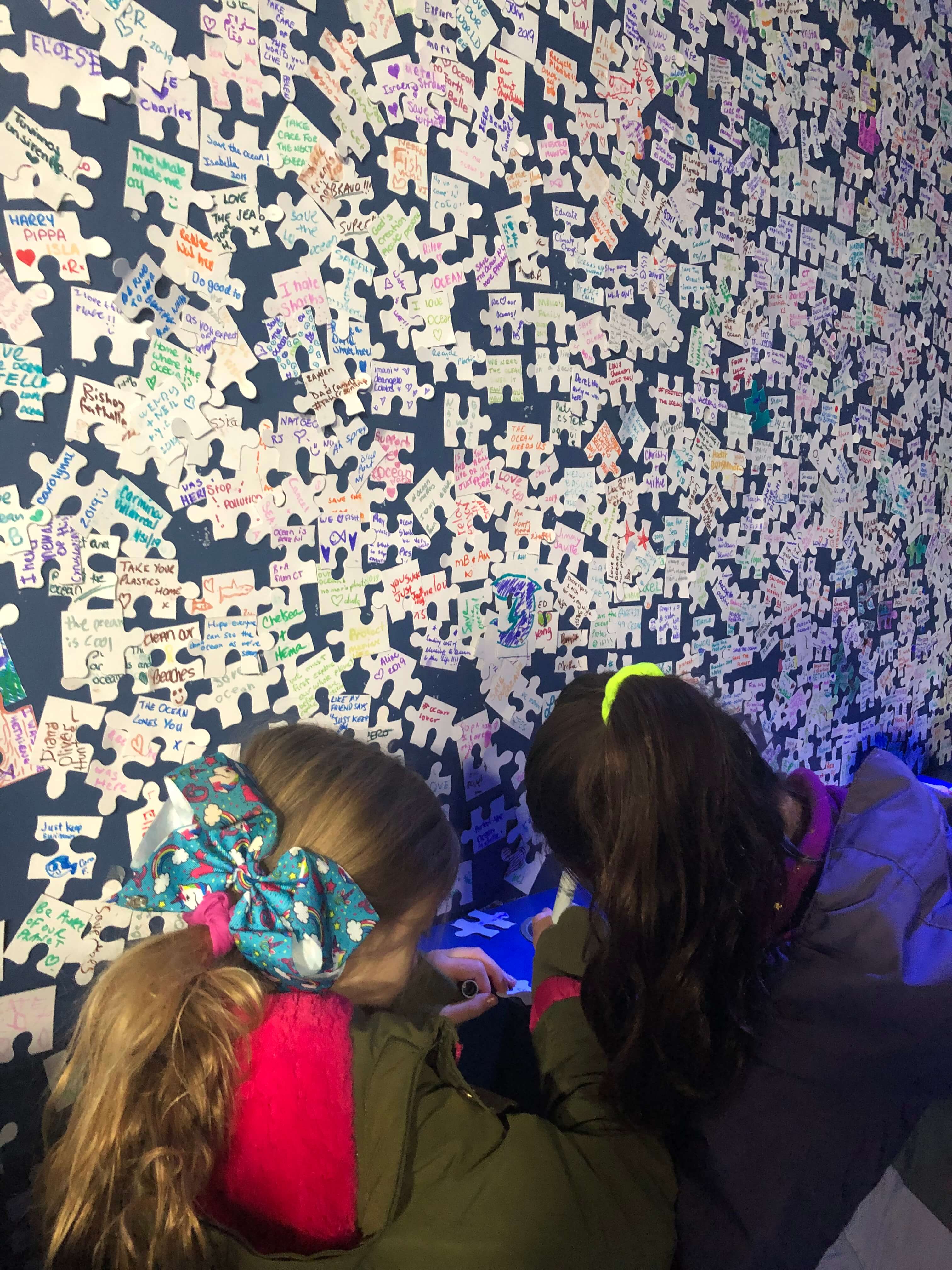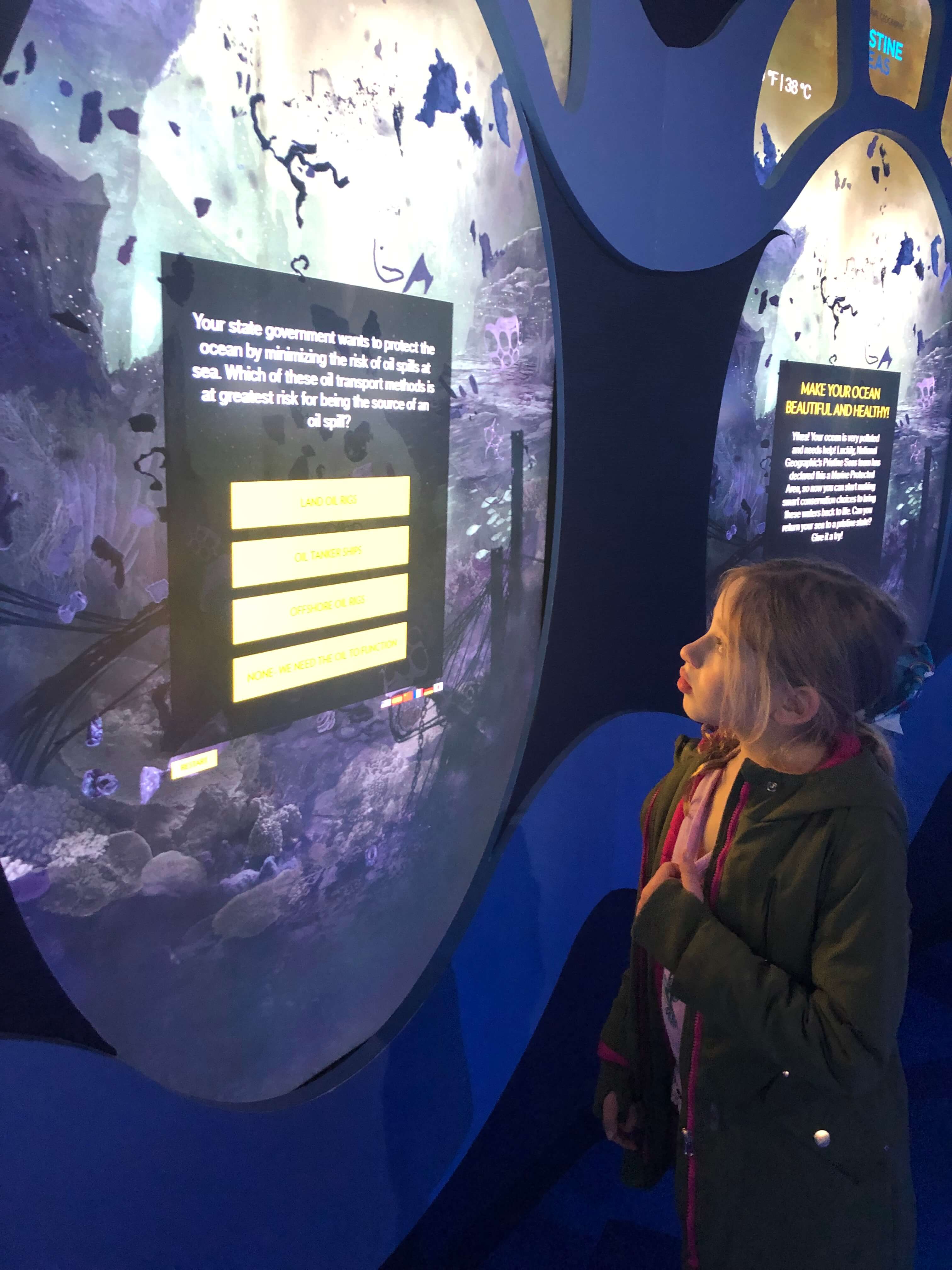 There is also a cool puzzle wall where the kids wrote messages, a coloring station, and a place to make pledges where they could do their part to save the oceans (no plastic straws and using eco-friendly products).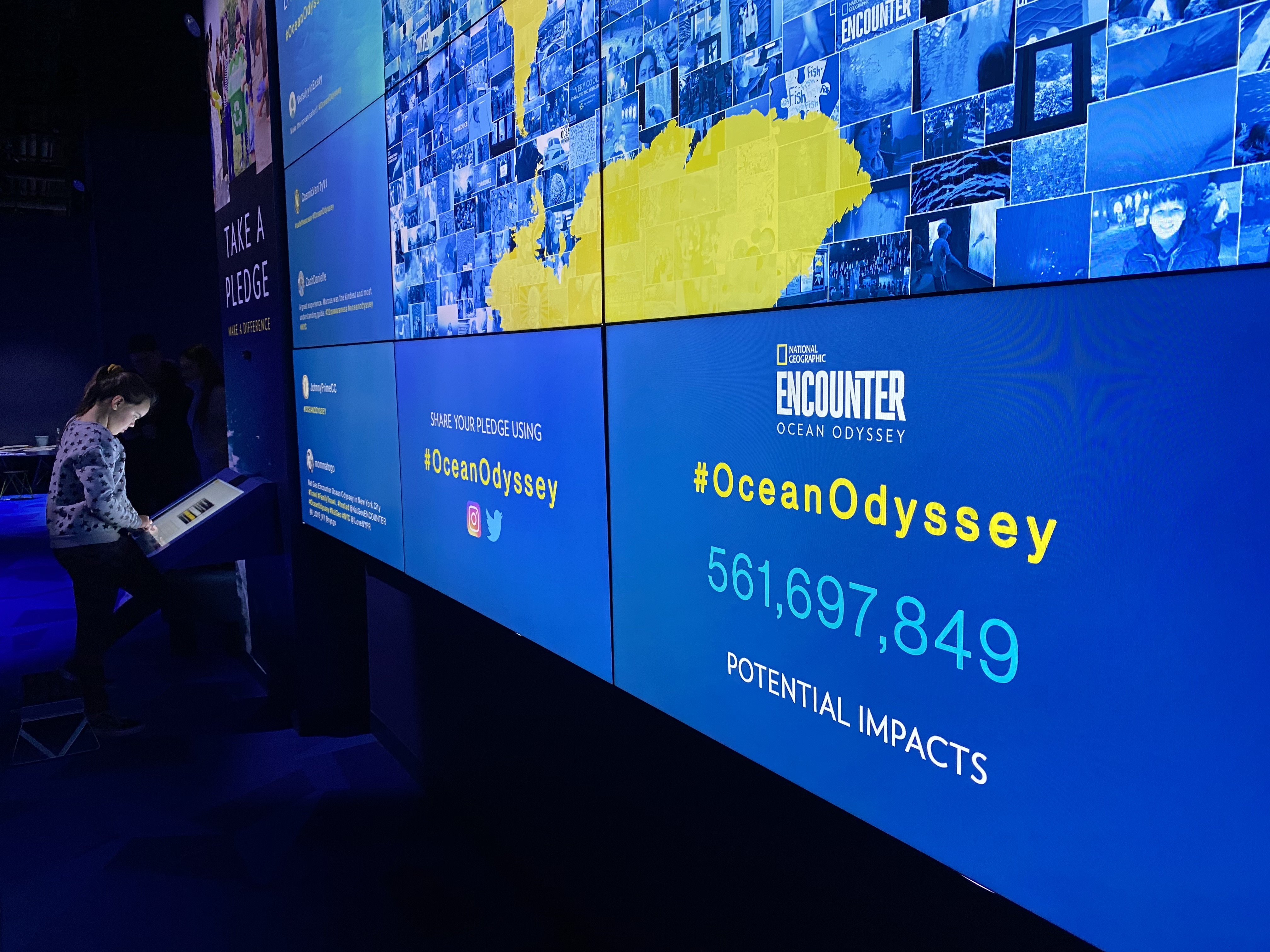 In addition to their regular experiences, they also have the following packages and deals so everyone in your crew can enjoy the best of the sea:
Encounter is participating in NYC & Company's NYC Must-See-Week 2020, offering 2-for-1 admission from January 21 to February 9. Encounter will give two promotional deals, MSWMC20 & MSW20 from January 21 to February 9, 2020.
They also have a popular Family Fun Pack, which gives visitors four tickets for under $99 and the 2020 Ocean Explorer Pass where guests can enjoy a VIP annual pass visit anytime they want and as often as they want all through 2020. The Ocean Explorer Pass also includes 15% off the retail store and an exclusive souvenir poster.
Sip N' Sea Nights is returning to Encounter from now until June 28, 2020. Guests who purchase any type of admission ticket to Encounter after 4PM on Friday and Saturday evenings will receive a complimentary glass of wine or non-alcoholic beverage in their private event space at the end of the experience until closing at 8 pm, presented by Lillie's Victorian Establishment in Times Square.
For couples who are looking to do something beyond a standard dinner night out on Valentine's Day, loved ones can take advantage of Encounter's Valentine's Day themed Sip N' Sea and choose among rosé, prosecco, and sparkling juice.