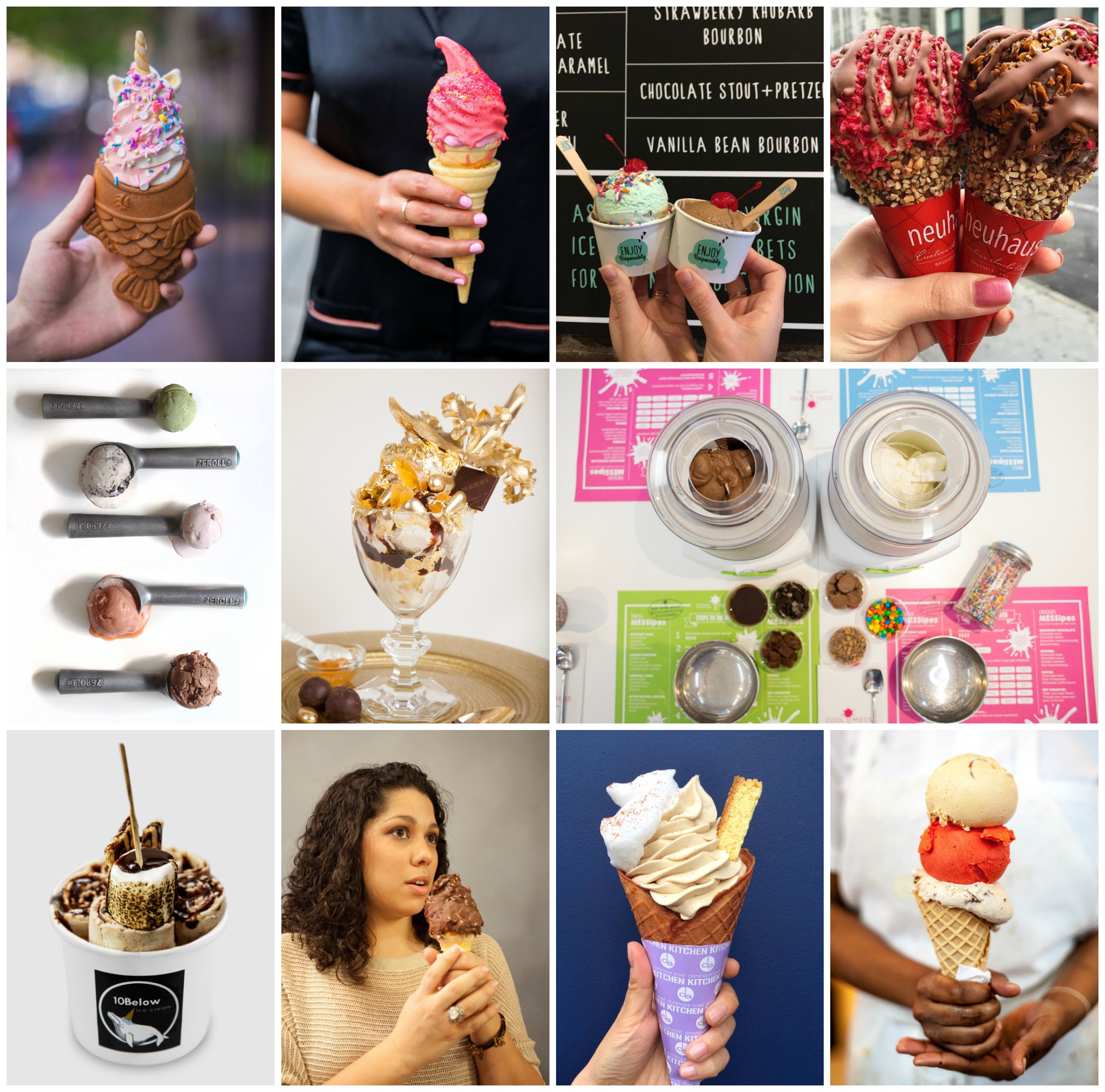 If there's a holiday we can seriously get down for it has to be National Ice Cream Month! July is dedicated to everything ice cream and we couldn't be more thrilled to share a few of our favorite places where you can celebrate. As a on-going effort to cover the best of the best, we will be updating this list with some of our favorites throughout the month and would love to hear some of your picks, too! Check out this delicious collection of sweet treats as well as a few local events where you can celebrate National Ice Cream Day:
Best Places to Celebrate National Ice Cream Month in NYC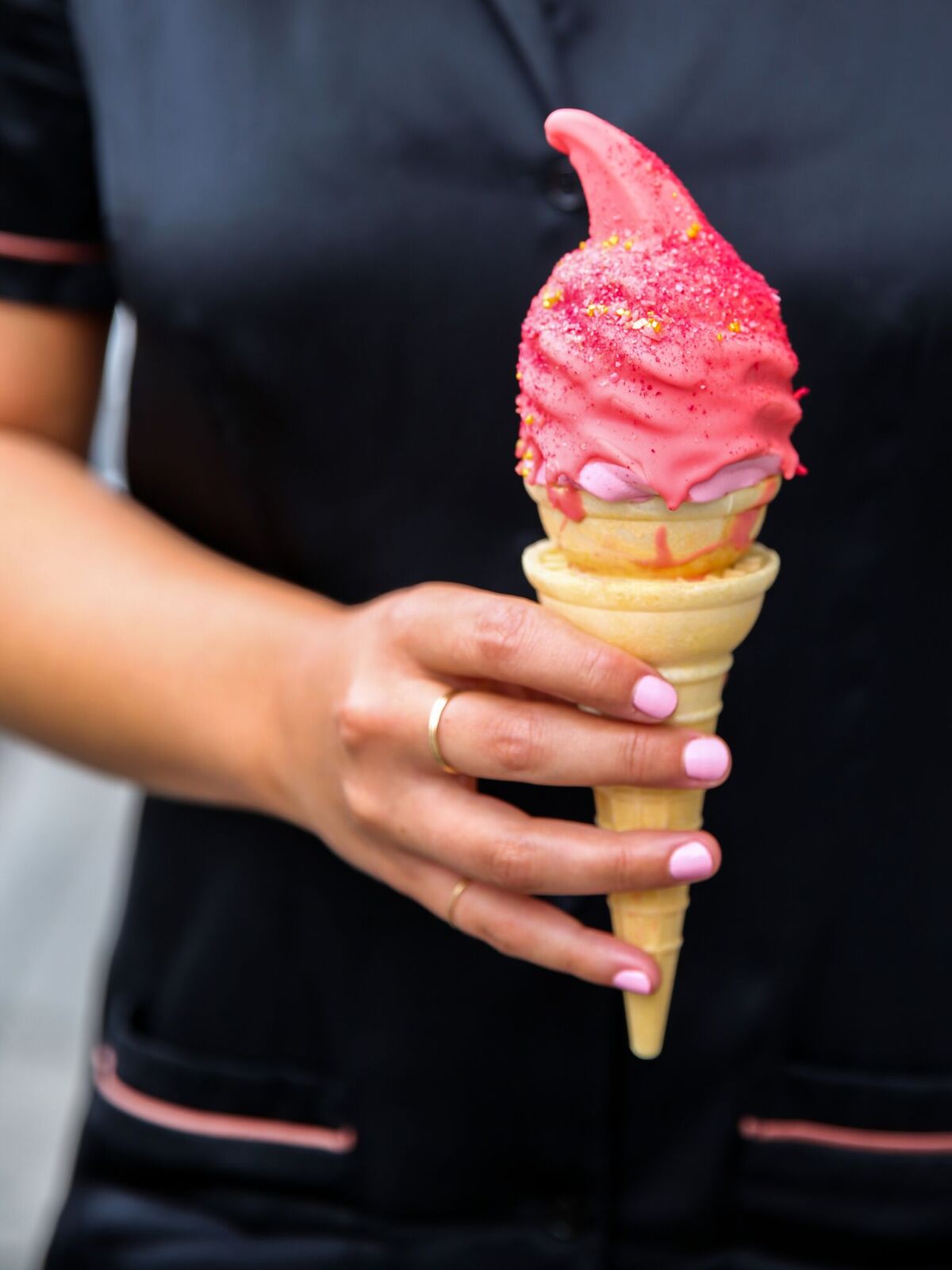 You don't want to go to OddFellows and say that you'll try one of their flavors next time, cause as makers of ice cream made in small batches, there might not be another time to try it! They even note on their website, "flavors posted at store opening may not be available in the afternoon or evening." While you never know what you might get you can always expect to try the freshest ice cream featuring a delicious combination of flavors like Buttermilk Honey Blueberry, Olive Oil & Strawberry, Saffron Passionfruit and tons more!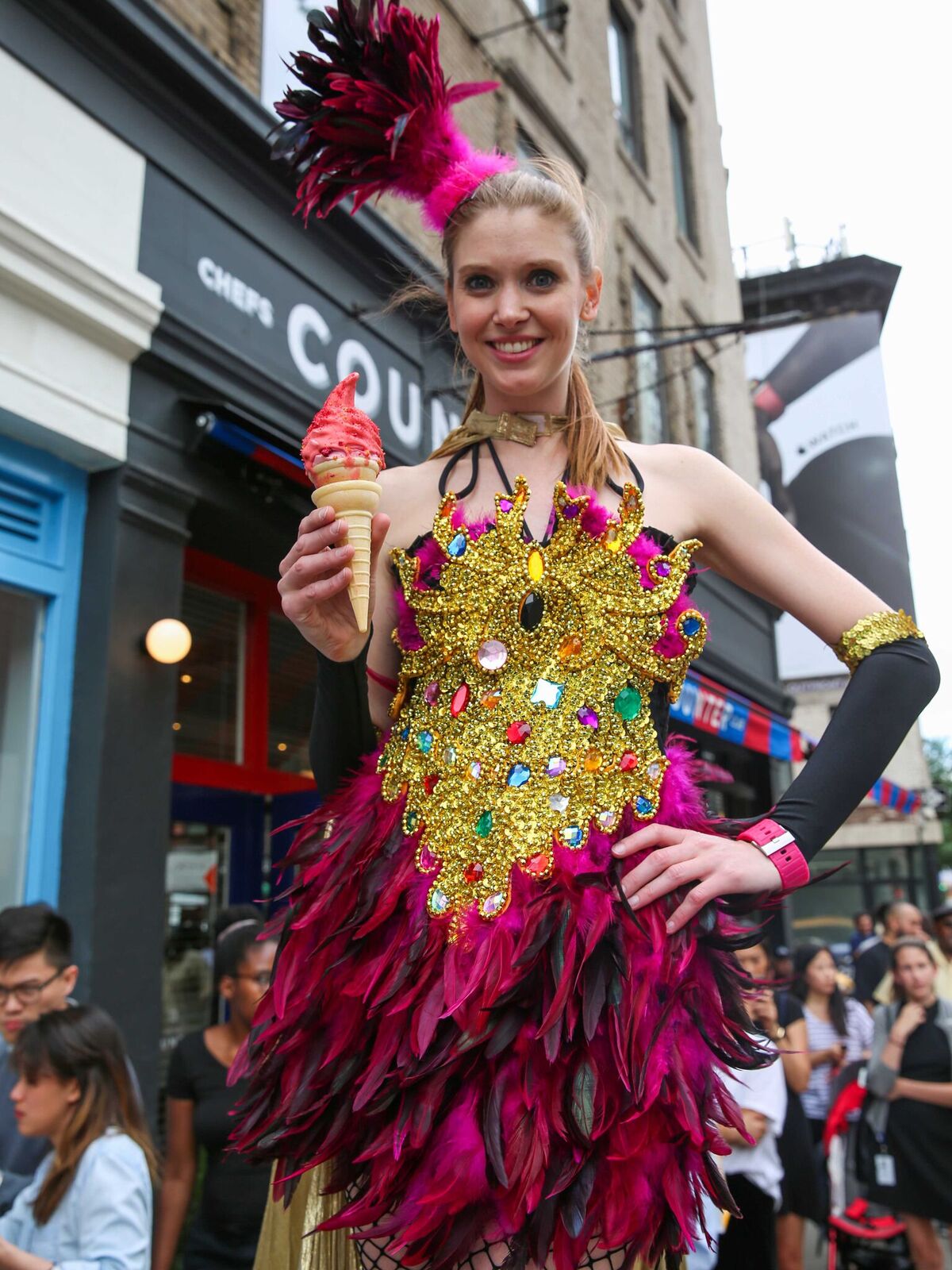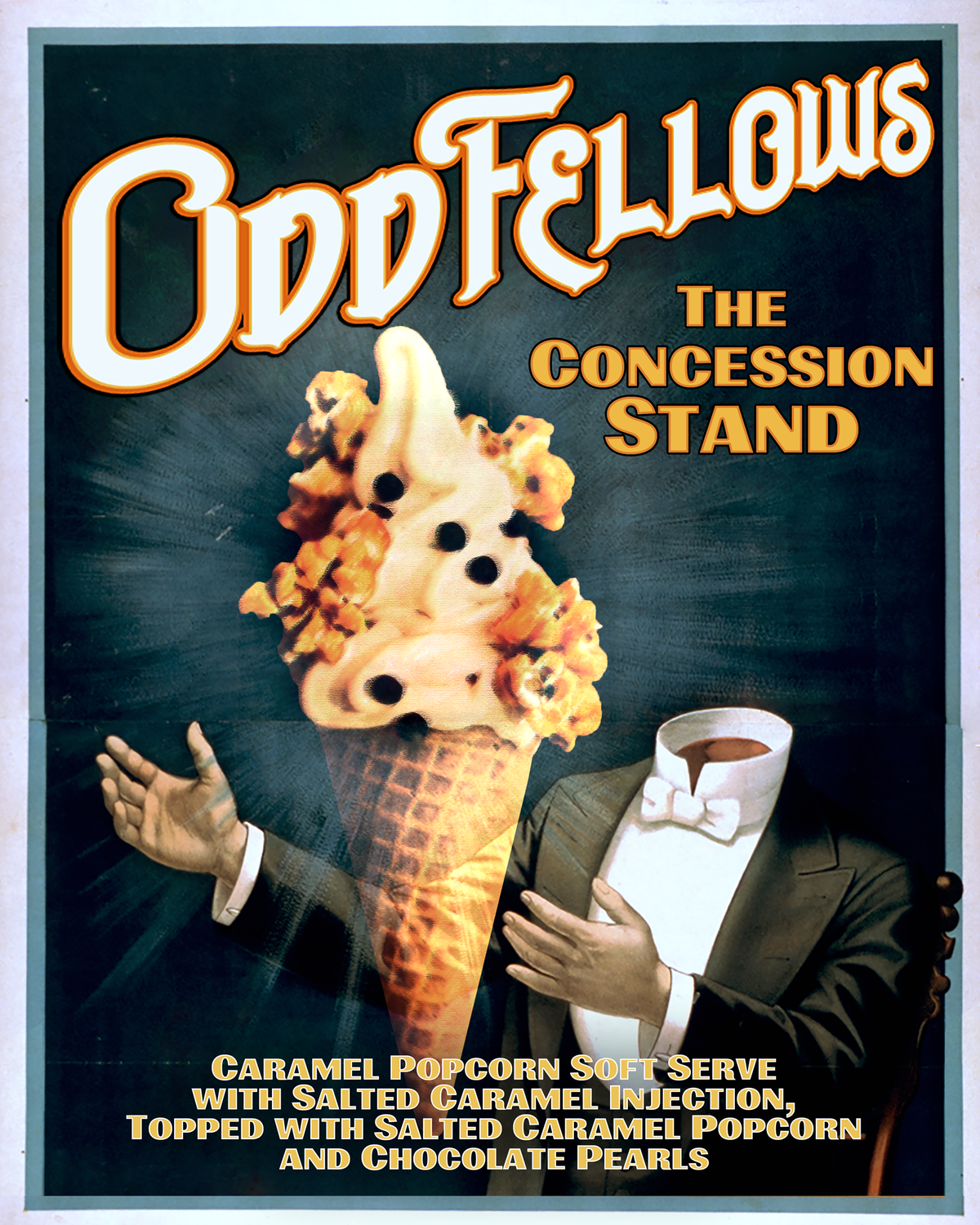 You can also celebrate at OddFellows during National Ice Cream Day at their carnival where they are giving away free cones! You don't want to miss this opportunity to try out some of their signature cones like The Cotton Candy Creamsicle: vanilla & tangerine soft serve cone wrapped in orange cotton candy; The Concession Stand: caramel popcorn soft serve with salted caramel injection, topped with salted caramel popcorn and chocolate pearls or The Pink Dip: Raspberry sherbet soft serve dipped in pink chocolate dip with freeze dried raspberry, pop rocks, and gold dust. Get there: 175 Kent Ave, Brooklyn or 75 East 4th Street, New York, NY. Web: OddFellows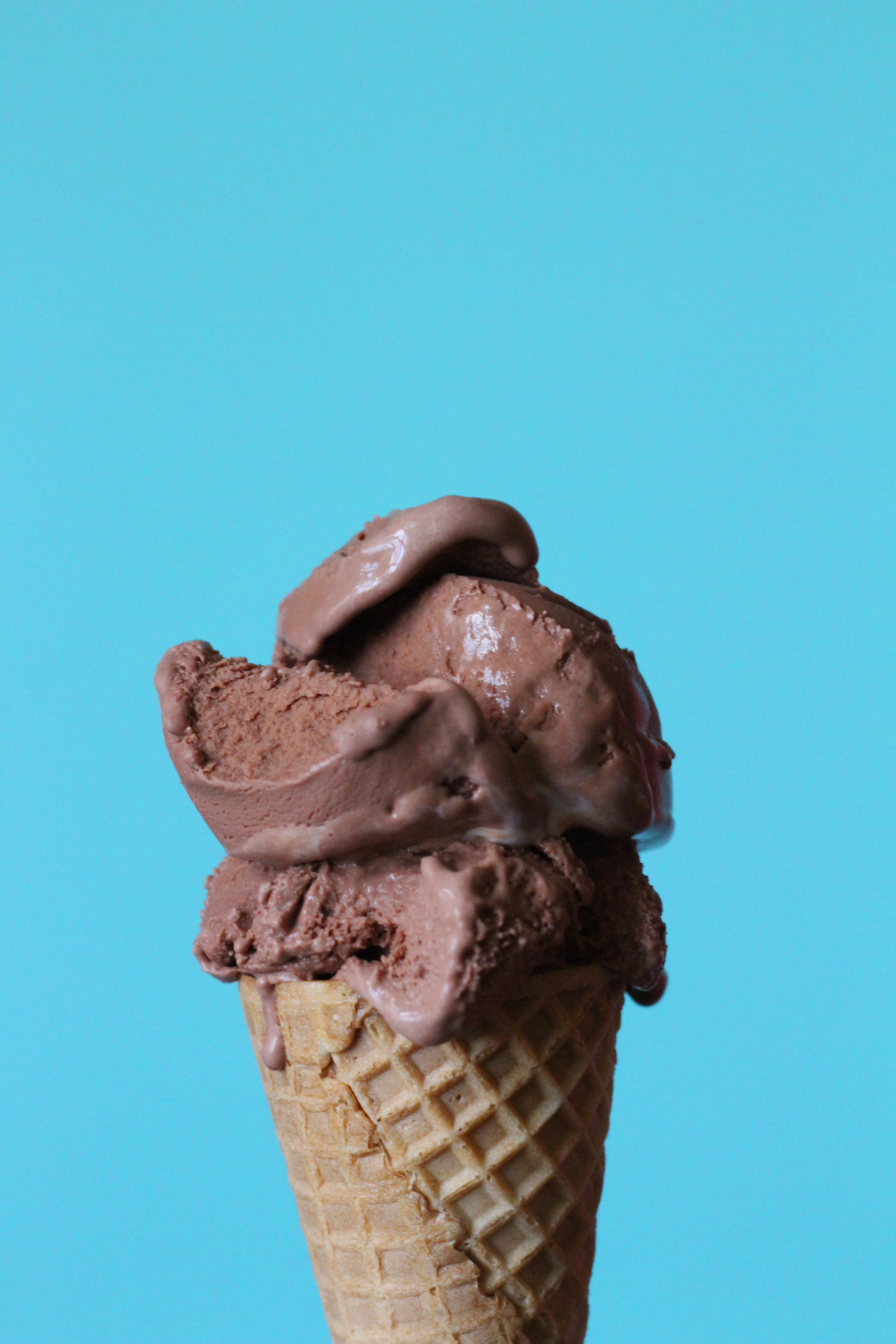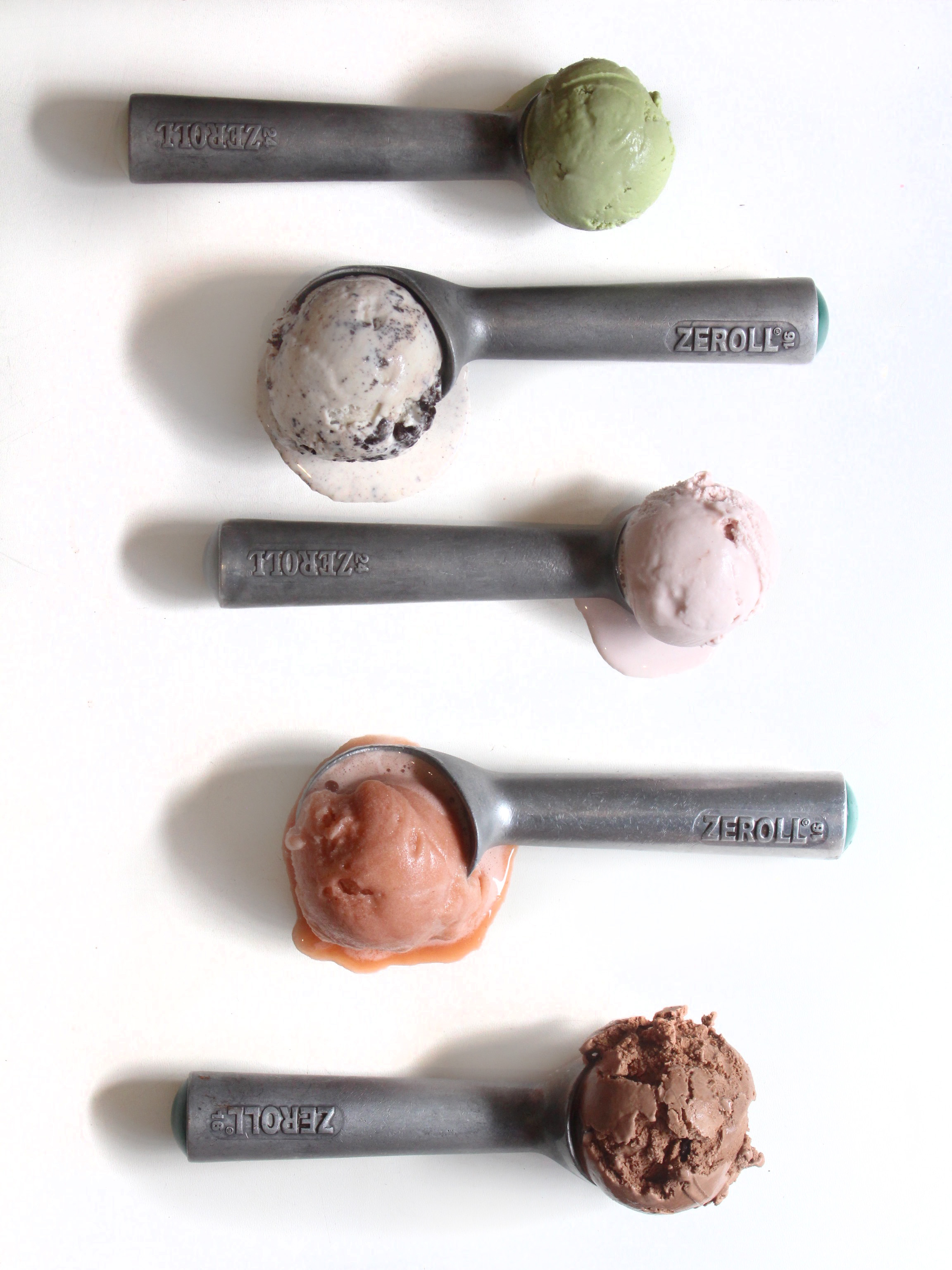 Blue Marble Ice Cream was started in 2007 when co-founders Jennie Dundas and Alexis Gallivan embarked on a mission: "to offer a product that made tastebuds happy and hearts feel good." This includes super-premium, certified organic dairy and the best ingredients featuring where you can find soft serve ice cream, hard base ice cream and low-fat yogurt. The company has expanded over the years where you can now find them on the retail shelvers in over 15 states and have been sold in Canada, Mexico, Japan and South Korea. Through their non profit venture, Blue Marble Dreams, has also opened shops in Rwanda and Haiti. Get there: Various locations, Web: Blue Marble Ice Cream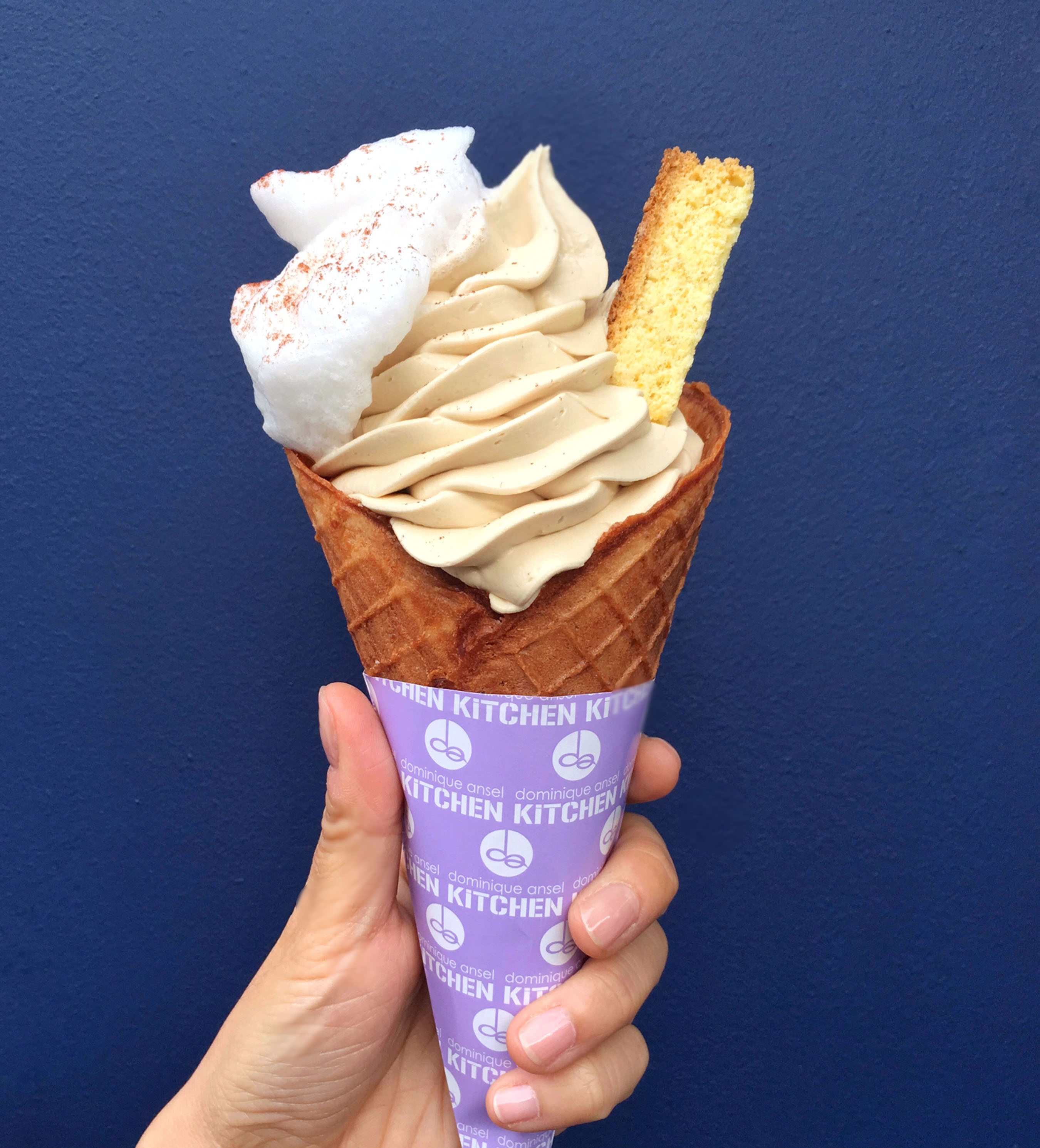 Let's go beyond the cronut, shall we? Especially since you can get a variety of incredible flavors at the Dominique Ansel Kitchen, including a soft serve ice cream window (located at the dutch door on the side of the shop) that's open over the summer. There, they serve their homemade soft serve, which is made from scratch using fresh milk, served in a handmade honey-tuile waffle cones.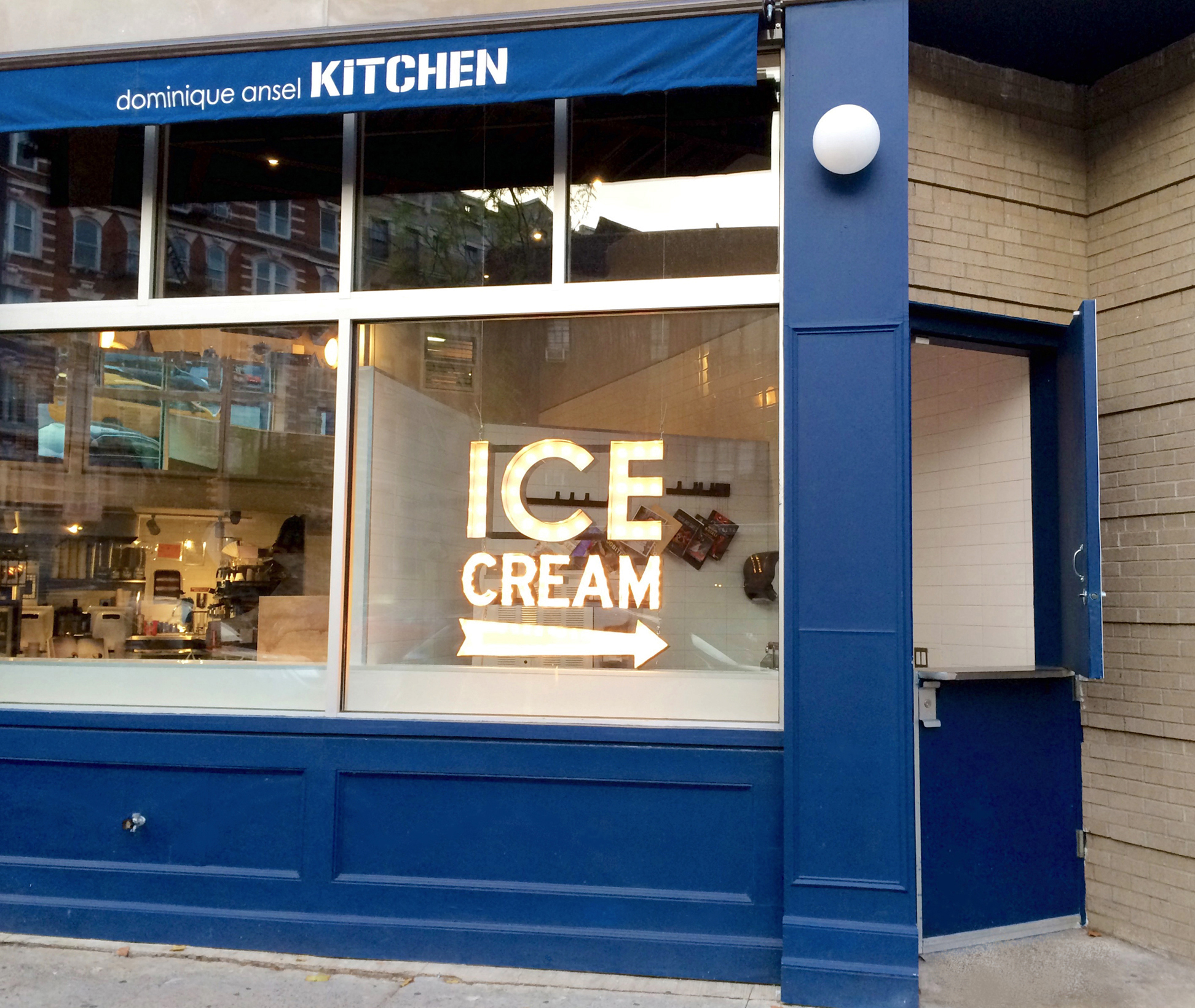 They also have their signature Burrata Soft Serve, which is always available all summer long and served with balsamic caramel, microbasil, and a whole confit strawberry inside the cone. You can also try out the following monthly selections this summer, such as: July: Cold Brew Soft Serve with Anise Biscotti and Milk Foam, dusted with a bit of cocoa powder on top; August: Peach Tea Soft Serve with Honey Roasted Peaches & Lemon Powder and September: Dark Chocolate Olive Oil Soft Serve with Fig Agrodolce & Sea Salt. Get there: 137 Seventh Ave South
(between Charles & West 10th), New York, NY. Soft serve window hours are:
Wed-Thurs 3pm-9pm, Fri-Sat 12pm-10pm and Sun 12pm-9pm. Web: Dominique Ansel Kitchen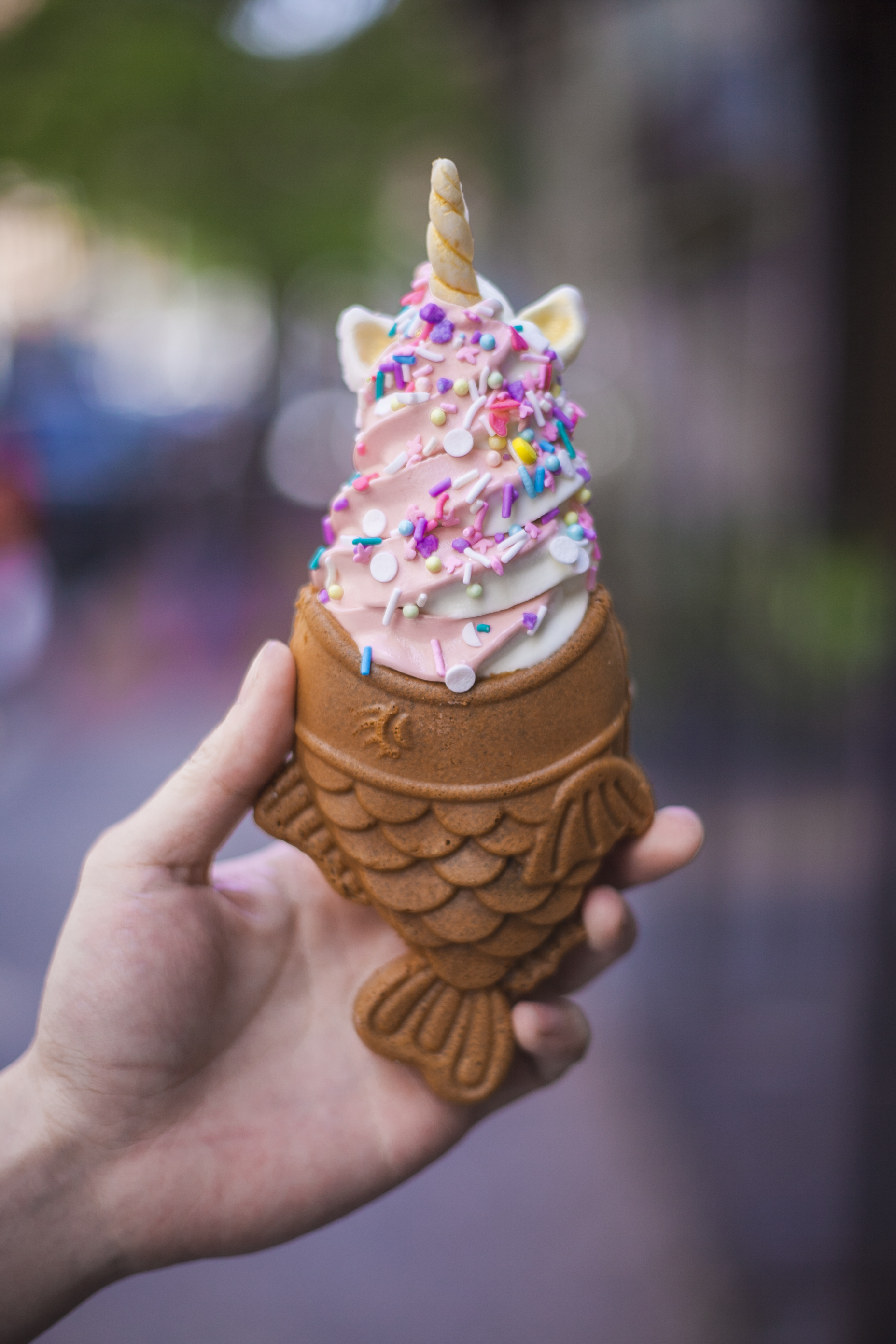 You had us at unicorn ice cream, although you'll find that there are so many other incredible flavors to at Taiyaki NYC it will be hard to pick just one! Featuring their signature fish-shaped waffle cones filled with red bean paste, you can add in delicious flavors like chocolate, matcha, black sesame, and vanilla and even top them off with mochi or syrup. Get there: 119 Baxter Street; New York, NY. Web: Taiyaki NYC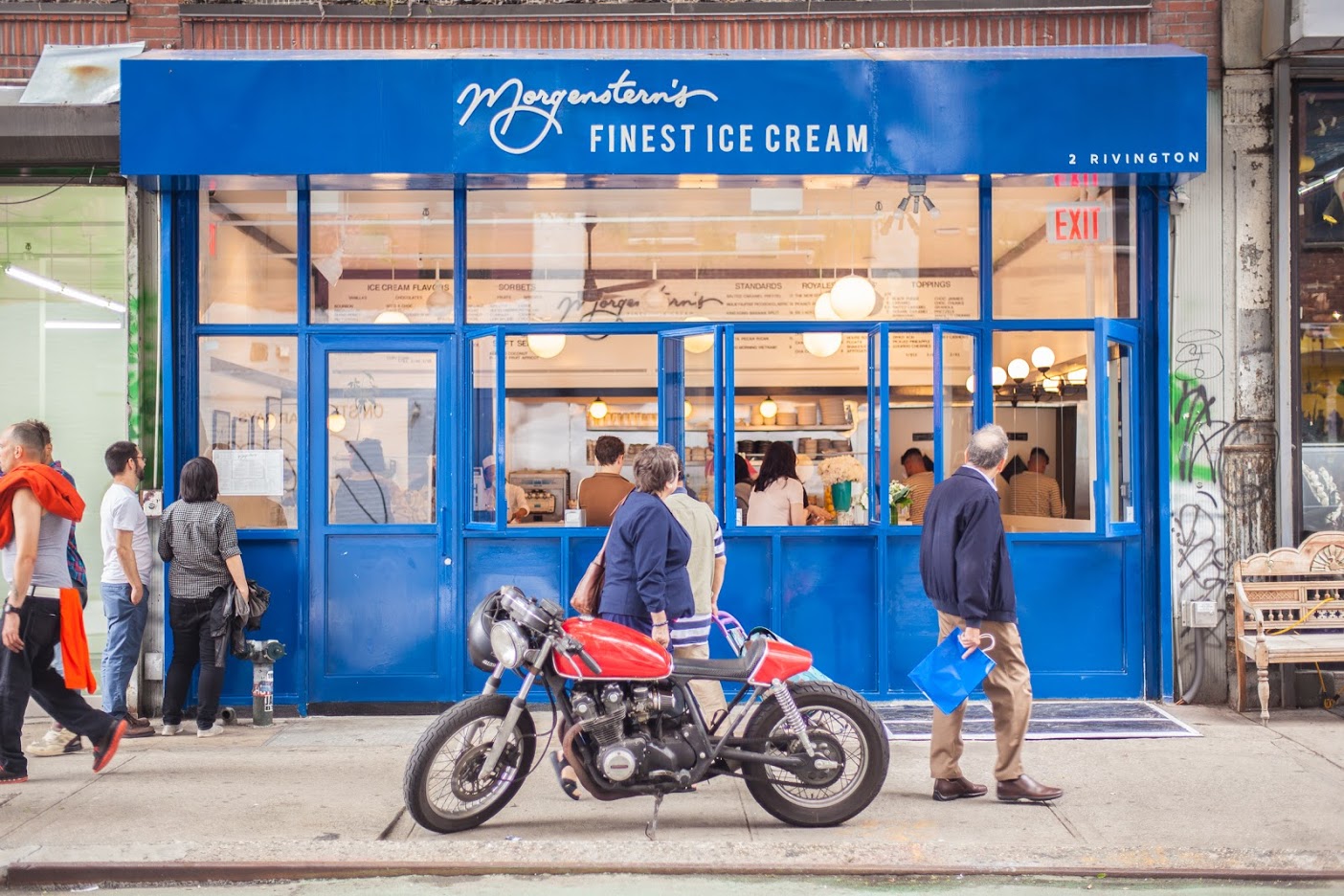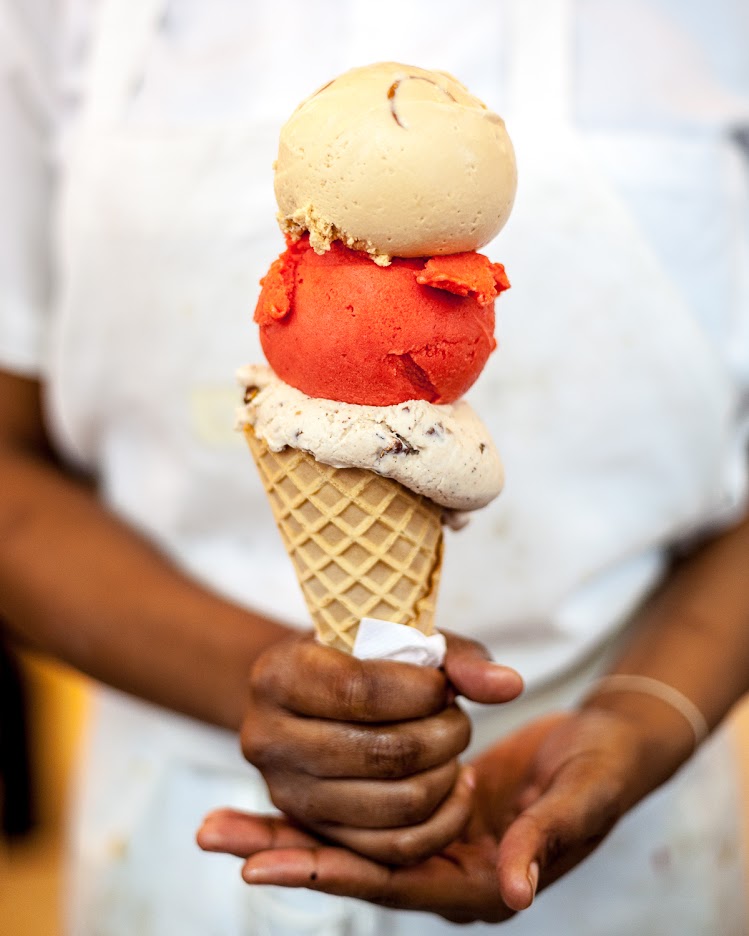 Dubbed as a "New American Ice Cream Parlor," Morgenstern's is focused on "texture-driven small-batch ice creams with a renewed attention to flavor and palate." This can be clearly seen from their incredible collection of innovative flavors, ranging from the classics to out-of-the-box combinations like Salt & Pepper Pine Nut, Banana Curry, Black Coconut Ash and more. Featuring an ode to nostalgia with a contemporary twist, you'll be equally charmed by their blue storefront as you happily enjoy their delicious palate-pleasing flavors. Get there: 2 Rivington Street; New York, NY. Web: Morgenstern's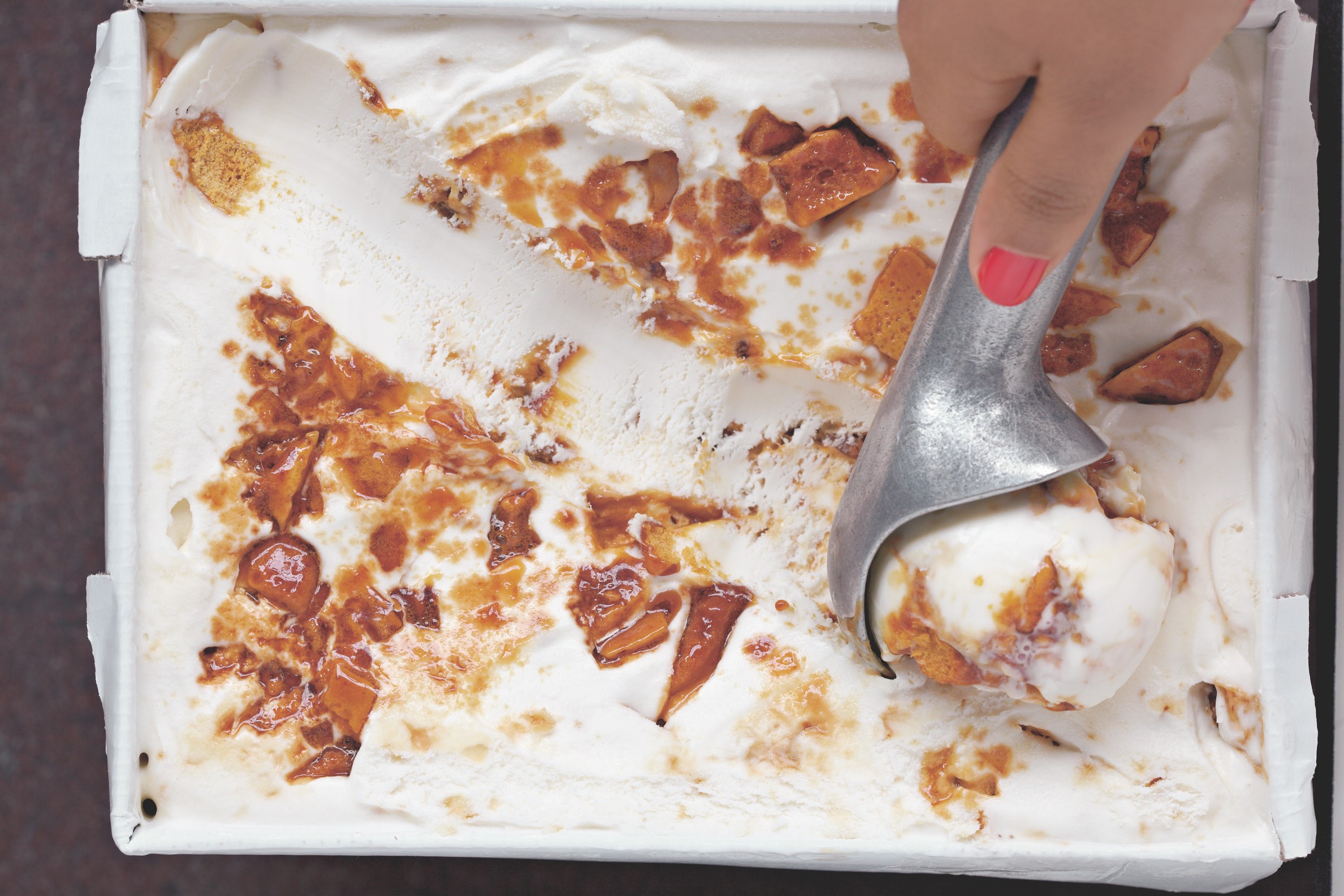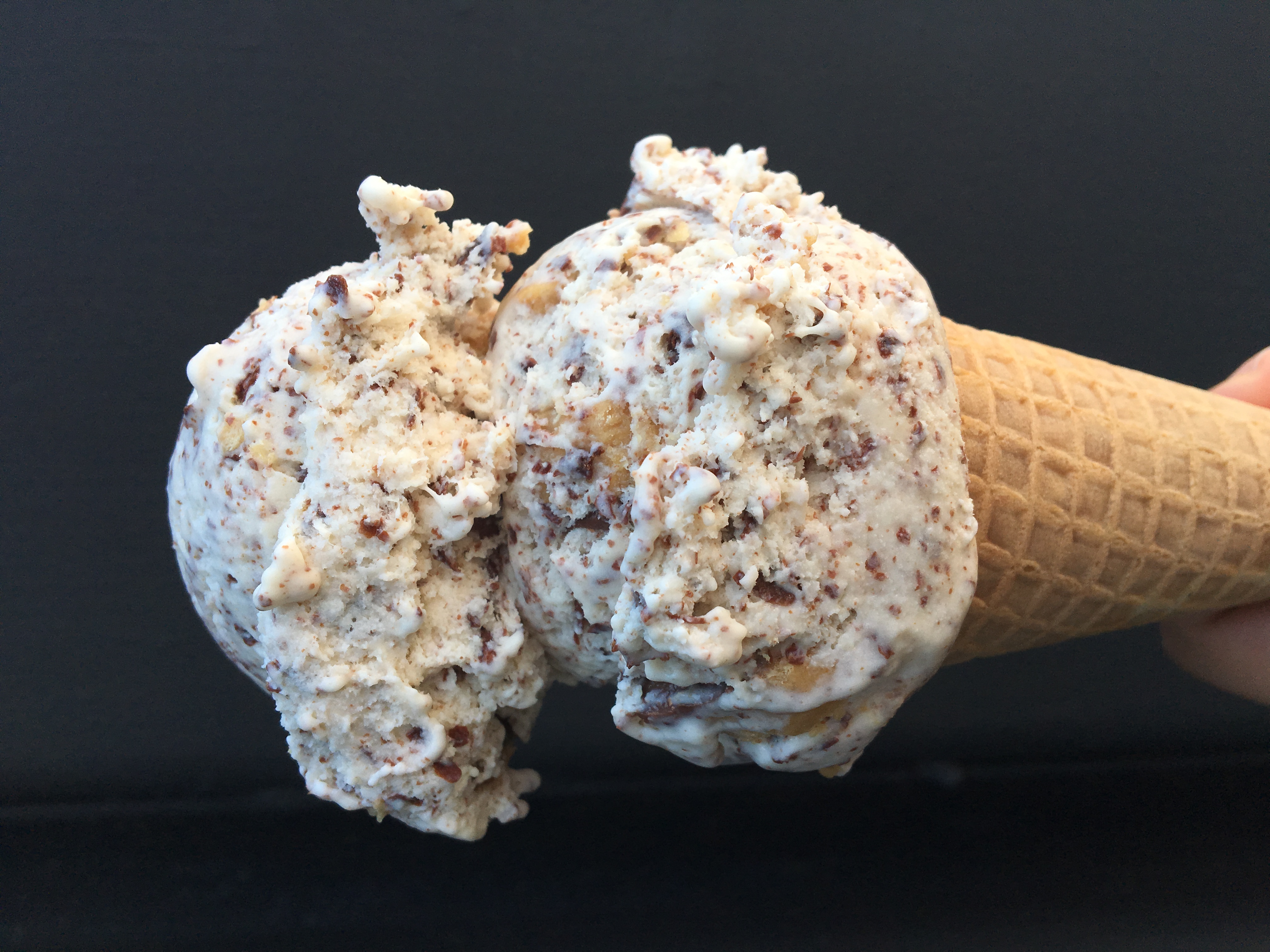 A Brooklyn favorite, Ample Hills Cremery makes their ice cream by hand, which you can tell by the quality of its product. Featuring a fun collection of flavors like the The Munchies: pretzel-infused ice cream with clusters of Ritz crackers, potato chips, pretzels and mini M&Ms or Chocolate Milk & Cookies: chocolate milk ice cream with pieces of organic Back to Nature sandwich creme cookies (which you can also get via a pint). They also have tons of events coming up like their summer ice cream social. Get there: Various locations. Web: Ample Hills Cremery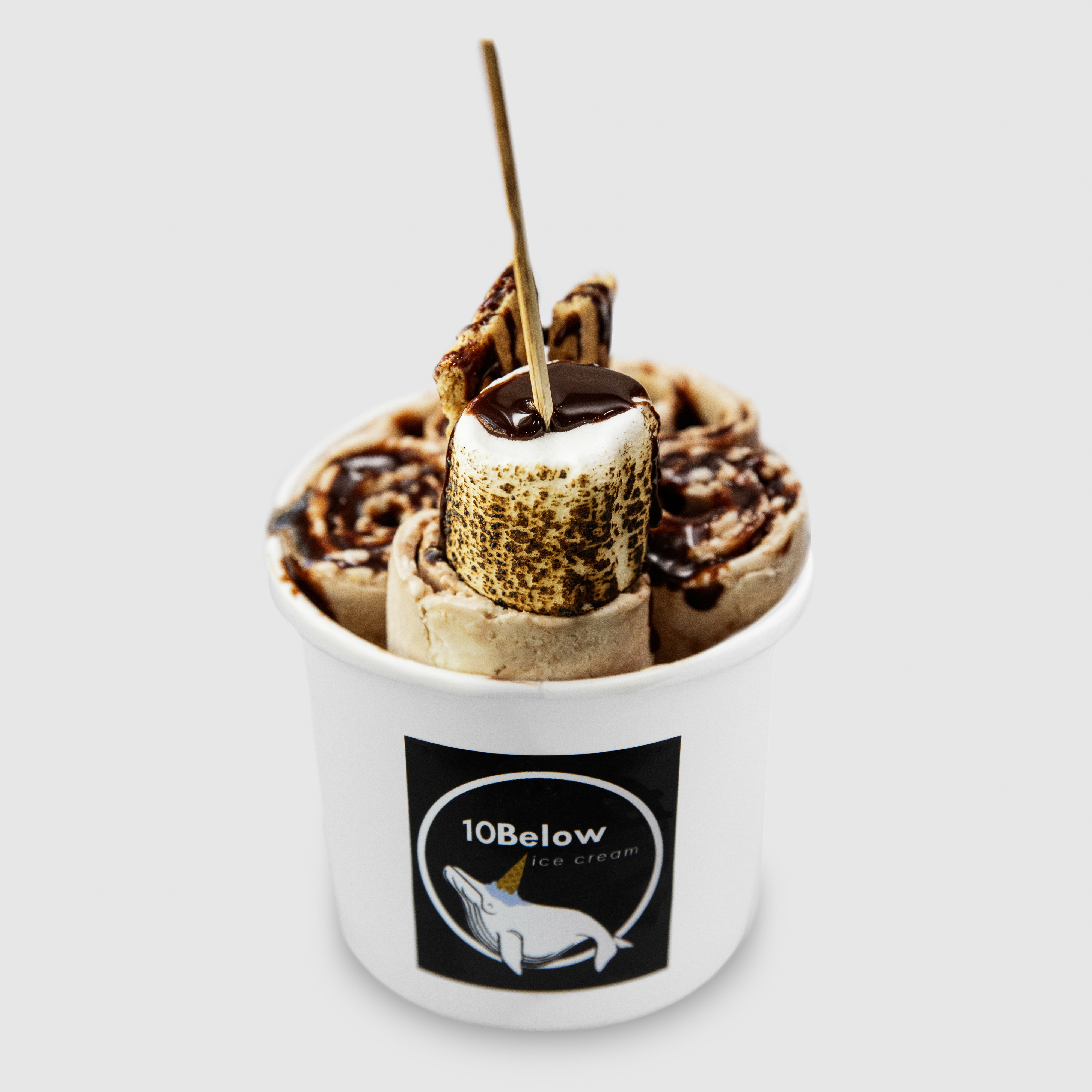 For Thai-inspired ice cream, you've got to check out 10belowicecream. Featuring fresh homemade ice cream rolls, you can expect some awesome combinations like S'mores Galore, Monkey Business and Matcha Made in Heaven. Get there: Various locations. Web: 10belowicecream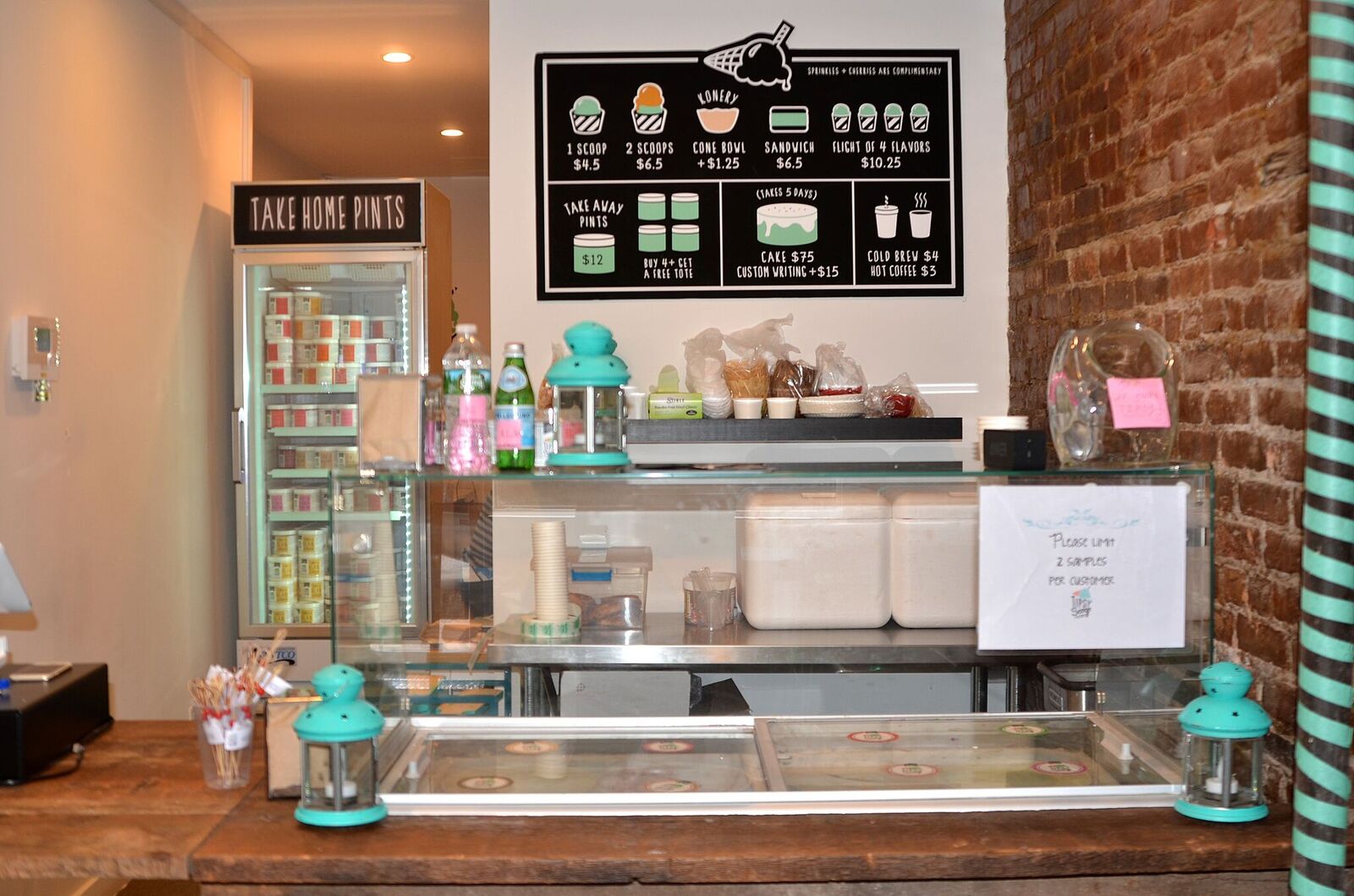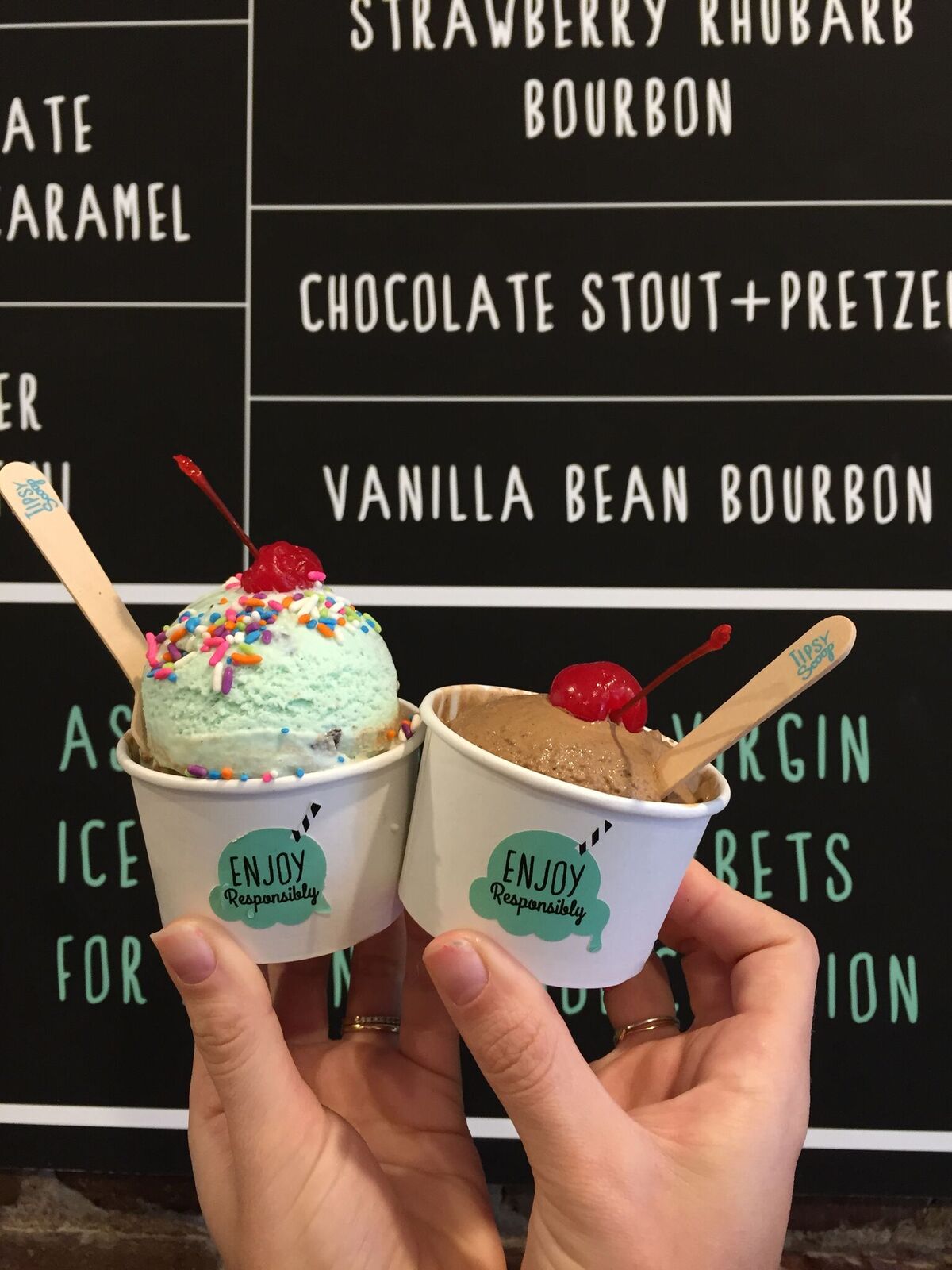 Two decadent worlds meet in a new ice cream conception from Tipsy Scoop. Featuring hand-crafted flavors of ice cream mixed with different liquors, Tipsy Scoop offers a fun new way for adults to enjoy this summer staple. This includes options like maple bacon bourbon, chocolate stout and pretzel, cake batter vodka martini and more. Get there: 217 East 26th Street; New York, NY. Web: Tipsy Scoop.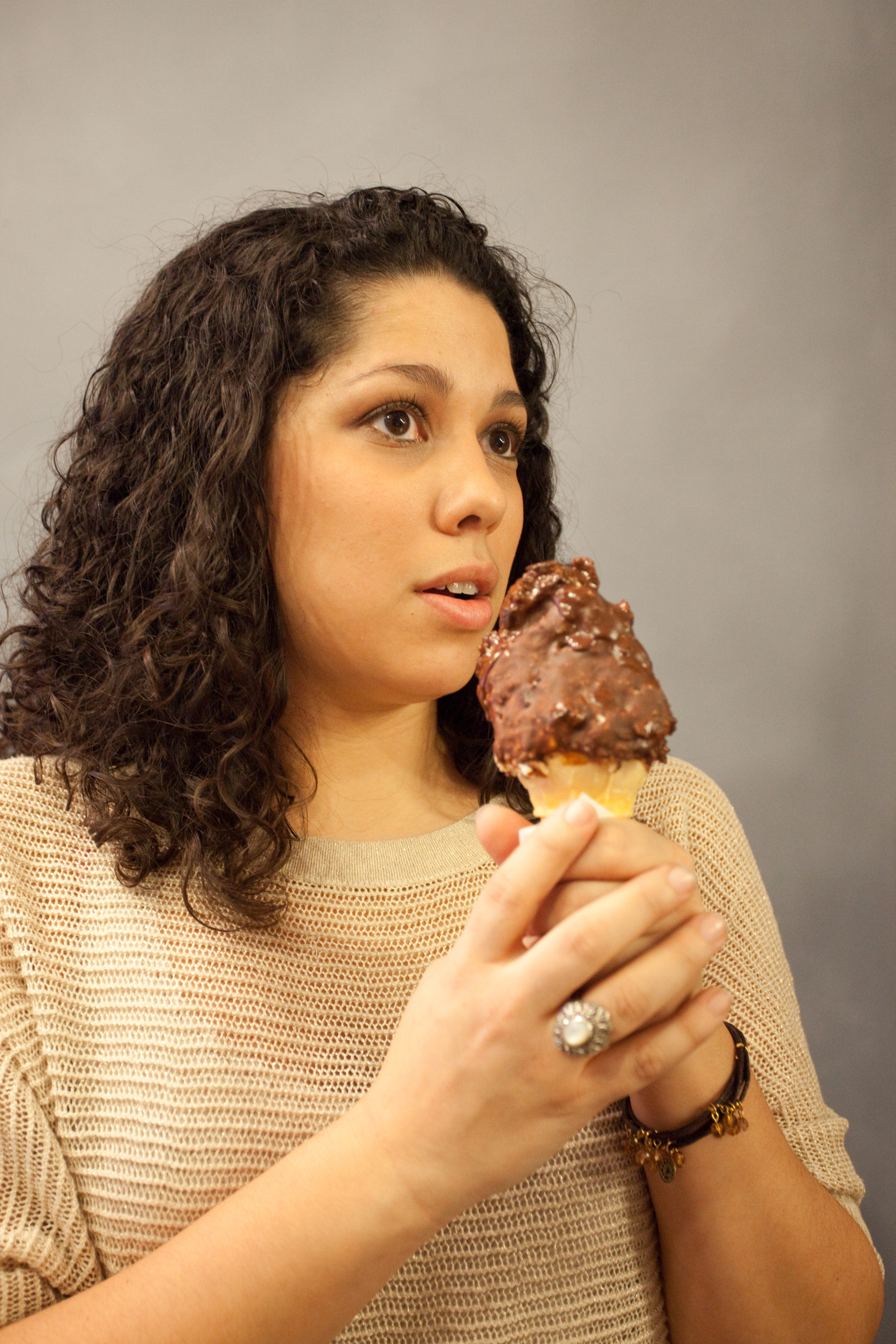 Started in 2009 with the Big Gay Ice Cream Truck has quickly grow to an NYC favorite. With their nostalgic take on the old school ice cream experience mixed with their modern touch, you'll find flavors like the Bea Arthur Cone (vanilla ice cream with dulce de leche and crushed Nilla Wafers), Salty Pimp Cone (salt shell, vanilla ice cream and dulce de leche), American Globs Cone (ice cream smashed with pretzels) and more! Get there: Various locations. Web: Big Gay Ice Cream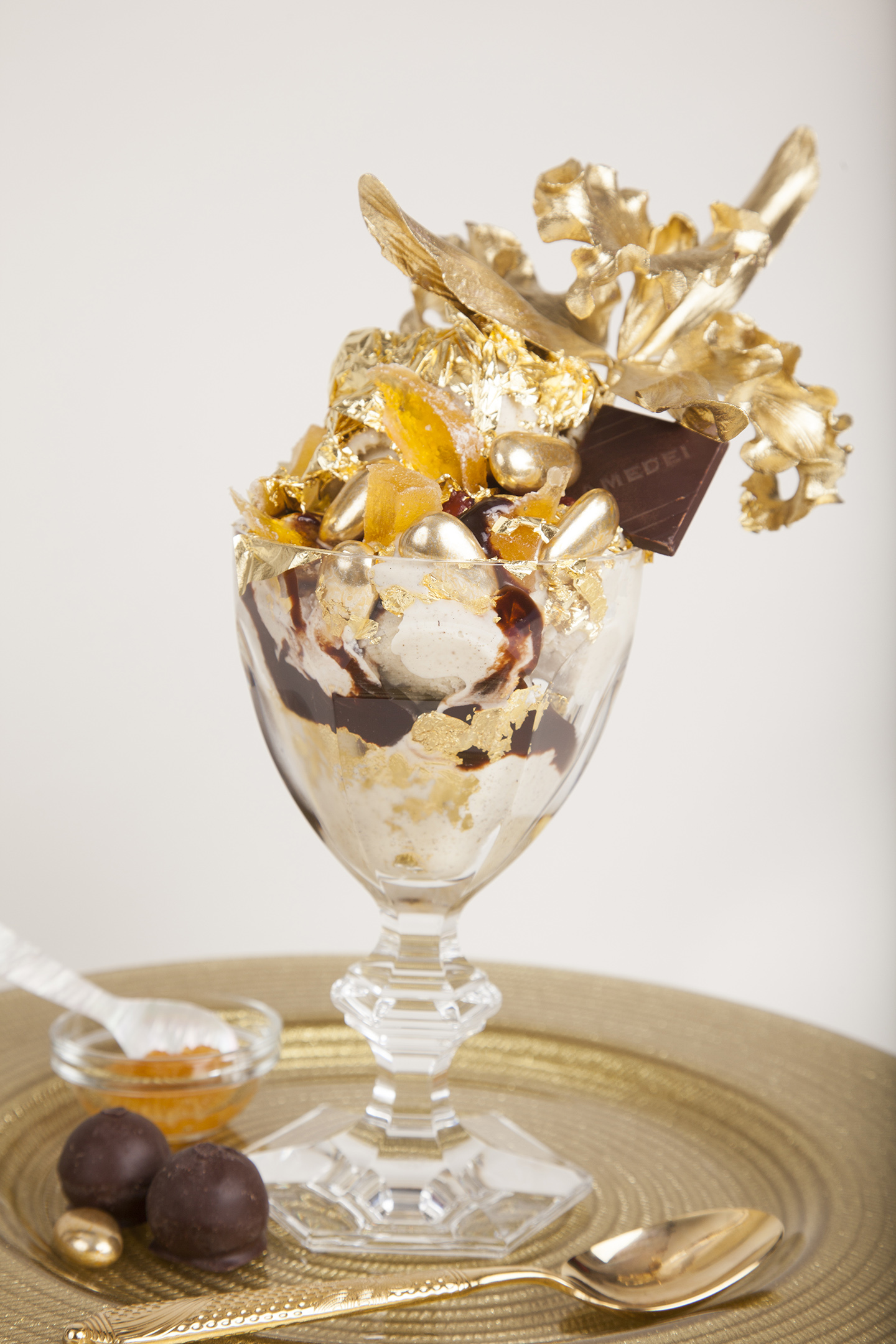 Ice cream is serious business at Serendipity 3 and during National Ice Cream Month you can celebrate with their extravagant Golden Opulence Sundae. This special sundae, which must be ordered at least 48 hours in advance, consists of three scoops of the richest Tahitian vanilla ice cream infused with Madagascar vanilla beans, and covered in 23K edible gold, placed in a Baccarat crystal goblet (that you get to take home with you) and drizzled with the world's most expensive chocolate, Amedei Porcelana and the rarest, Amedei Chuao chocolate, which is made from cocoa beans that are harvested from an island off the coast of Venezuela. It's then suffused with exotic candied fruit from Paris, gold dragets, chocolate truffles from Switzerland and topped with a gold plated sugar orchid. A tiny bowl of Grande Passion caviar, salt-free and infused with passion fruit and Armagnac, accompanies the sundae. And of course an 18K gold spoon is used to partake in this incredible indulgence. Get there: 225 E 60th Street; New York, NY. Web: Serendipity 3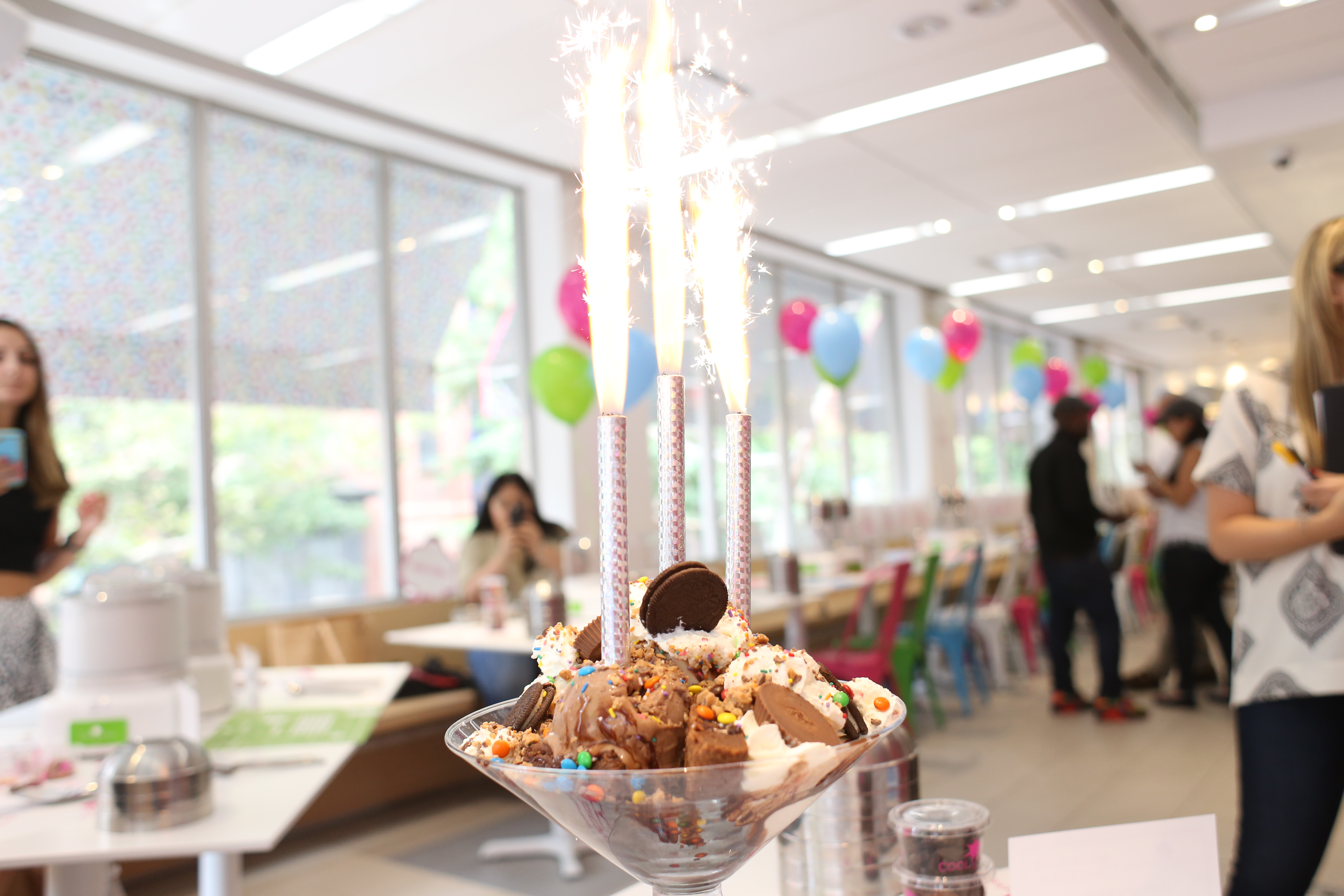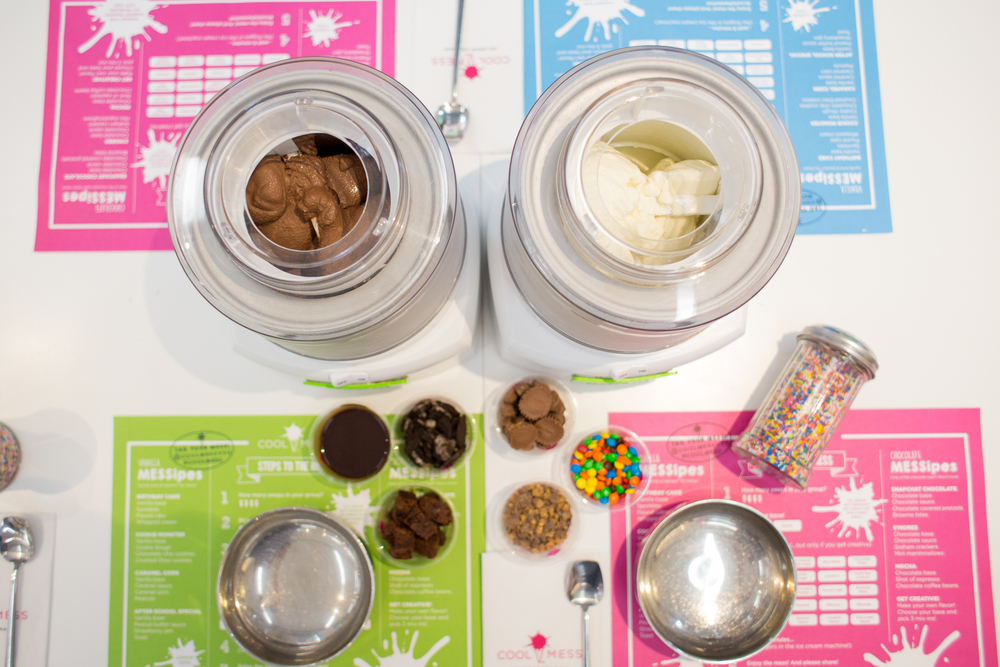 Make your own ice cream combinations at Cool Mess. Featuring a combination of some the best vendors in NYC, you start with a with a base flavor, followed by a colorful collection of toppings that's mixed into a machine and then ready to devour. They also have single, shared sundaes, milkshakes and pints that you can take home. Get there: 137 East 62nd Street, New York, NY. Web: Cool Mess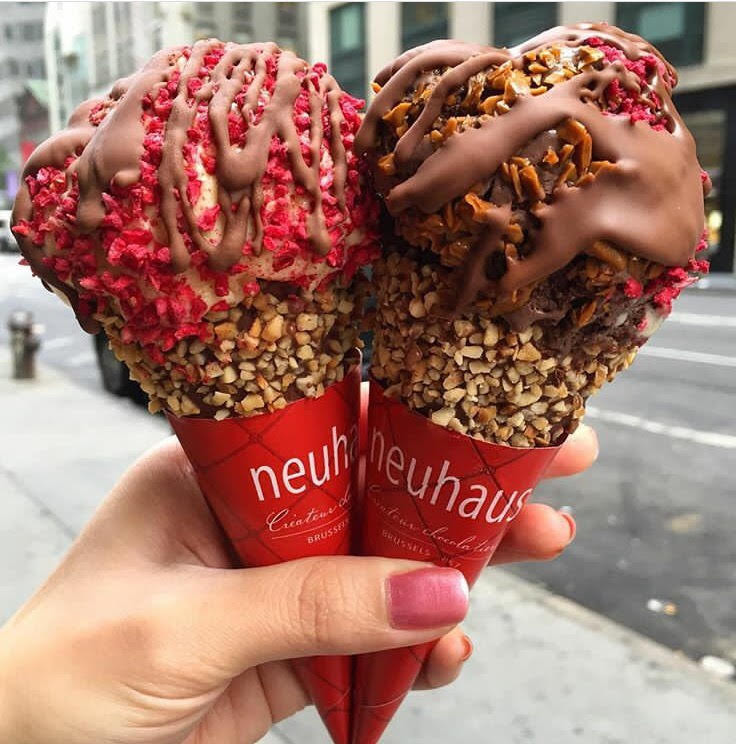 And being that we are talking about NYC, why not treat yourself to 'Haute Couture' of ice cream at Neuhaus Chocolates. This Sunday, on National Ice Cream Day, they are offering beautiful ice creams created like works of art at their Madison Avenue store. This includes their unique chocolate tap, sprinkles, strawberries, and their signature waffle bowl along with a free cornet Belgian chocolate for good measure. Visitors can purchase the ice cream bowl at $11, with free chocolate Drizzle and cornet (normally $21 with Strawberry) for the ultimate Instagrammable and delicious sweet treat! Get there: 500 Madison Avenue, New York, NY. Web: Neuhaus Chocolates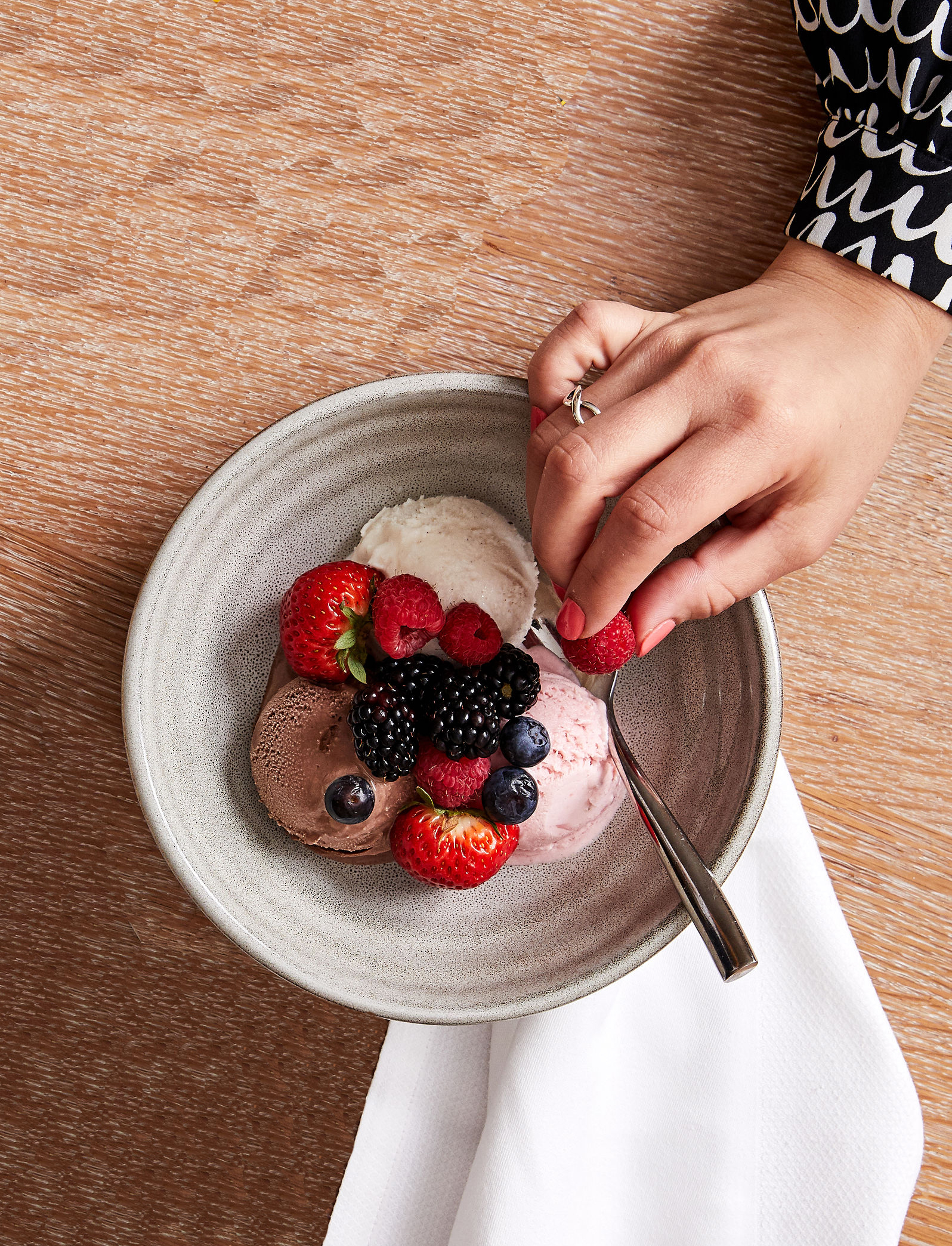 Conrad New York Downtown is rolling out a bunch of specials at the ATRIO Wine Bar & Restaurant with BOGO FREE gelato bowls all day. The flavors include vanilla, chocolate and strawberry. Get there: 102 North End Avenue, New York, NY. Web: ATRIO Wine Bar & Restaurant
What are your go-to places for ice cream in NYC?