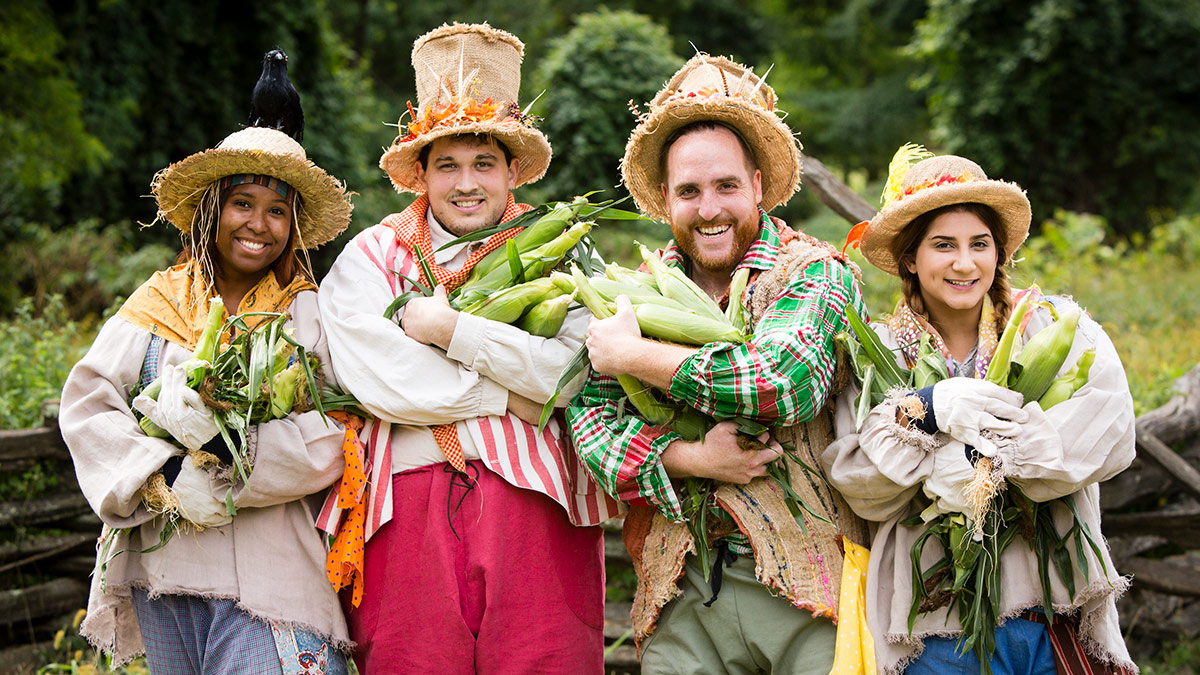 CORNucopia, a sweet summer event, returns to Philipsburg Manor in Sleepy Hollow this Labor Day weekend. Celebrate a season of bounty with crafts, live music, and tasty treats, Saturday through Monday, Sept. 1-3, from 10am-5pm each day.
During this event, kids can get hands-on with activities like crafting cornhusk brooms, making their own apple dolls and designing scarecrows. They can race to the finish in the child-sized "mini maize maze" and corn-shucking contest. Plus, they can test their skills in the free-play area with a variety of corn-themed games. 
Live music from the acclaimed string band The Ebony Hillbillies will get toes tapping throughout the day.  Watch as jugglers perform a-maize-ing feats with ears of corn, work up an appetite during cooking demonstrations, and take a guided farm walk to see every step of the harvesting process from grain to grinding!
Food selections available for purchase include fresh roasted corn, veggie corn burgers, corn tortilla casserole, cornbread, corn muffins, kettle corn, and popcorn, plus draft beers and draft root beer from Captain Lawrence Brewery. Blue Pig of Croton-on-Hudson will feature sweet corn ice cream.
Online tickets to Cornucopia are sold in advance are $16 for adults; $12 for seniors; $8 for children 3-17; and free for children under 3 and for Historic Hudson Valley members. Tickets are available online at www.hudsonvalley.org. Tickets are $2 more when purchased on site.