As I mentioned in part 1 of my coverage of Carmel and the Hofsas House, our visit to this part of California was a charming (and much-needed) mini escape for myself and my husband. We enjoyed five days (three of which were in the Carmel-by-the-Sea area), soaking in as much of its magic, which without our three kids, made it possible for us to do and see a lot in such a short amount of time. Below, you'll find eight things we did in and around Carmel-by-the-Sea, including some of the favorite places we ate. And be sure to check out my final post of this series in a few days where I'll be sharing more about our day trip to Big Sur.
Guide to Carmel-by-the-Sea: 8 Things to Check Out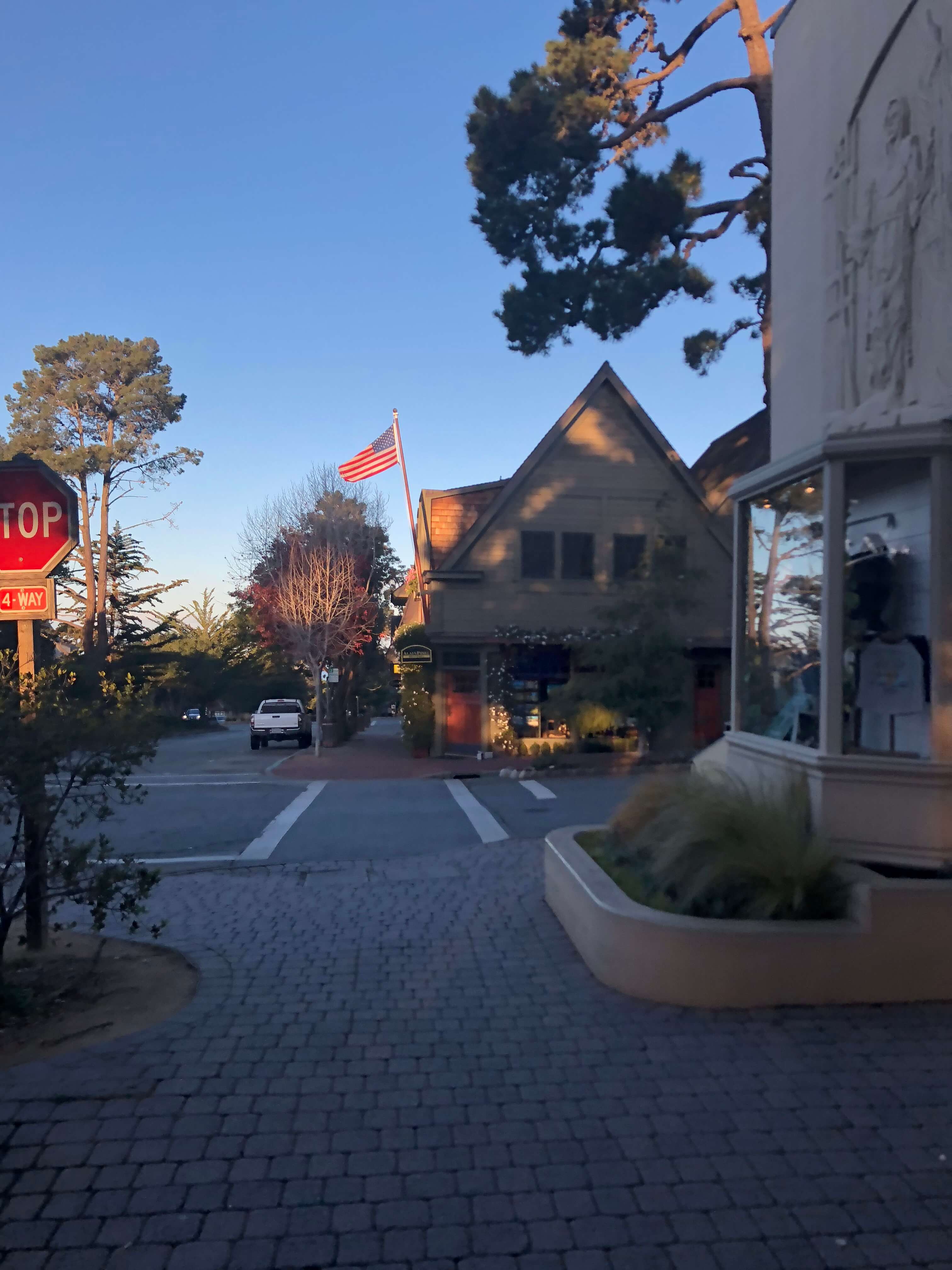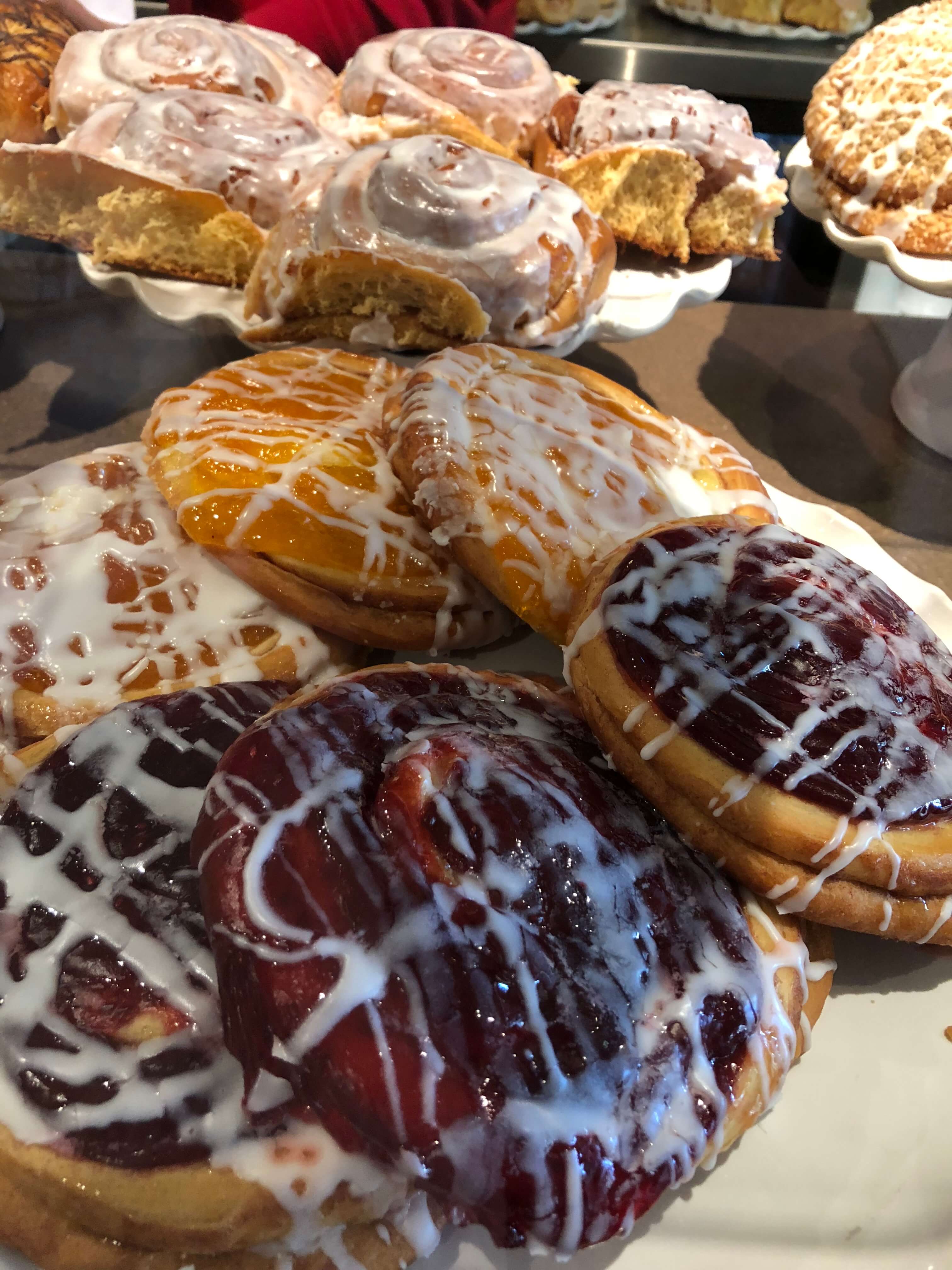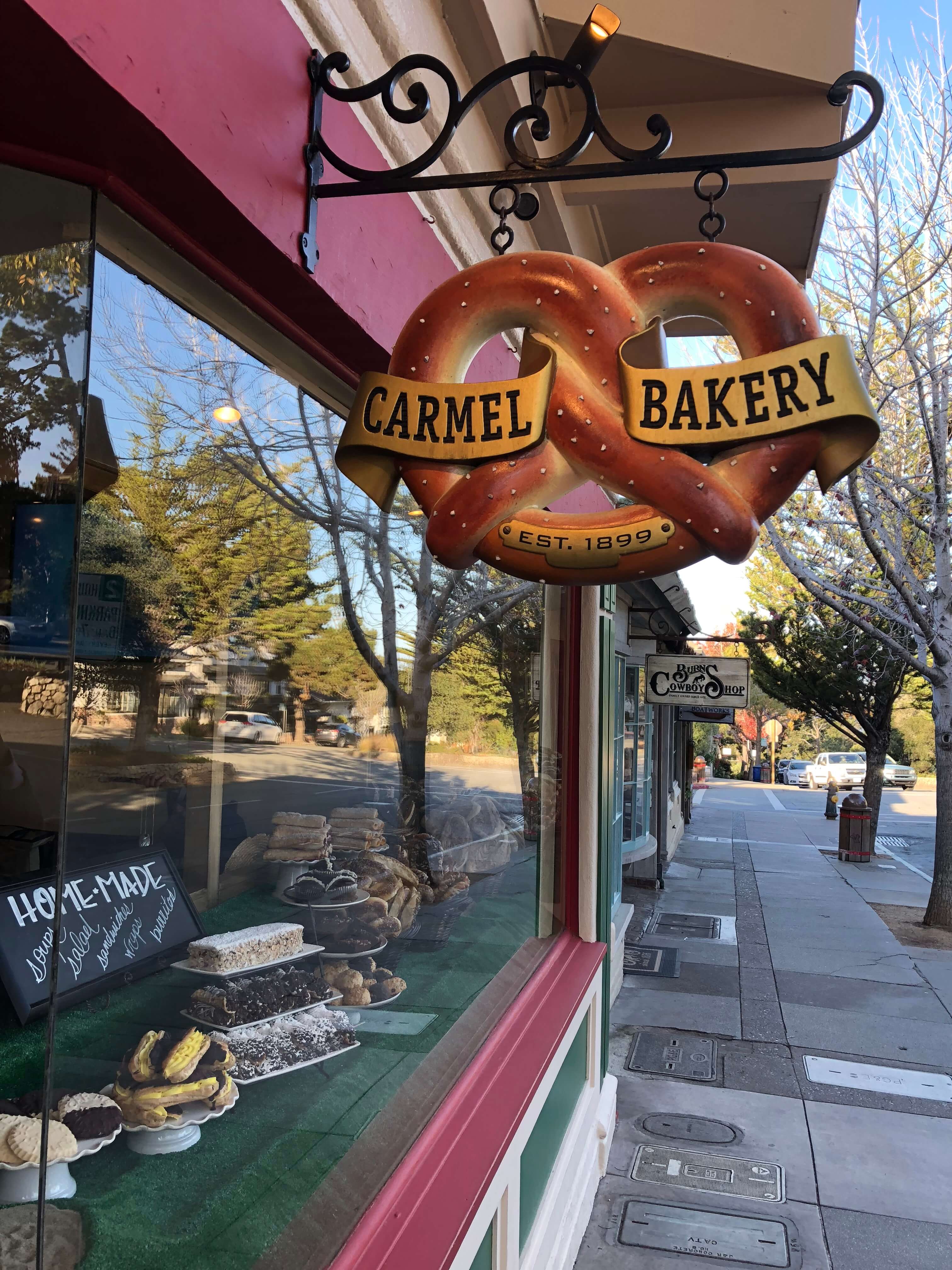 1. The town of Carmel: As I mentioned, I fell in love with the charm and warmth of Carmel. While staying at the Hofsas House, we were around 2-3 blocks away from the center of town where we had access to shops, restaurants, and the beach. This included many small businesses like The Sweet Pilgrim's Way Books & Gifts and the yummy Carmel Bakery that we visited before our day trip to Big Sur (get the pretzel and the cinnamon roll!) and chain businesses like Vineyard Vines, Coach, and more. Whether they were big or small, all of the businesses  (and the homes) are small and cottage-like.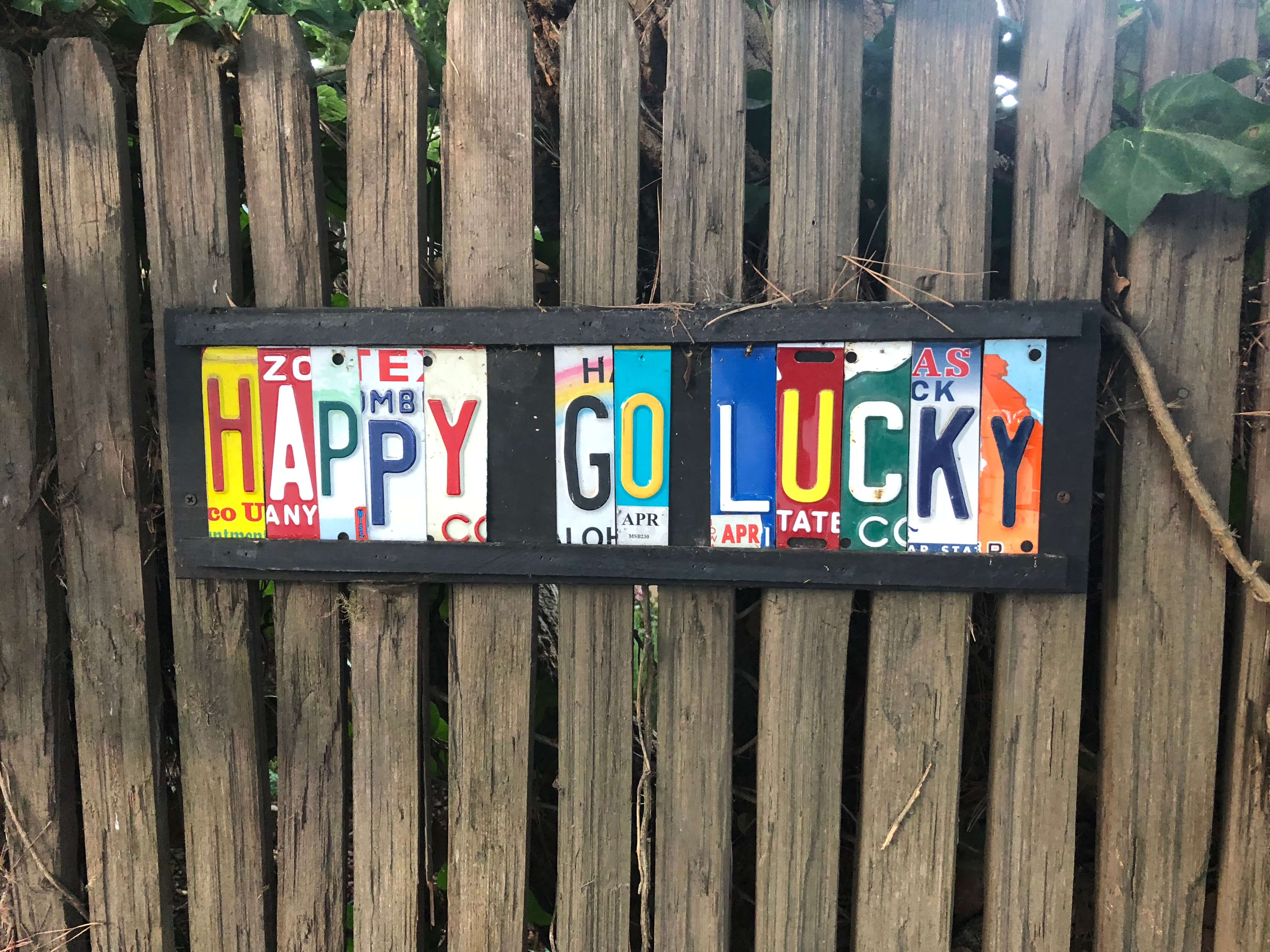 The town actually has no street addresses (the village opted away from them to avoid Carmel becoming too 'citified.' Instead, all mail is picked up at their central post office and the homes are labeled with quirky names like 'Hansel,' 'Happy Go Lucky' or 'Xandau'–featuring a mix of modern and European designs. Another surprising part of the downtown were all of the art galleries. I had no idea, but Carmel-by-the-Sea has a big arts and culture scene with numerous galleries located right in the center of town. During our stay, we enjoyed visiting many of them, checking out the local artists and their variety of styles and talents. We didn't have enough time for this but the town also has organized historic walking tours that you can find on CarmelCalifornia.com/History where you can check out their interactive tour to learn more the areas rich history.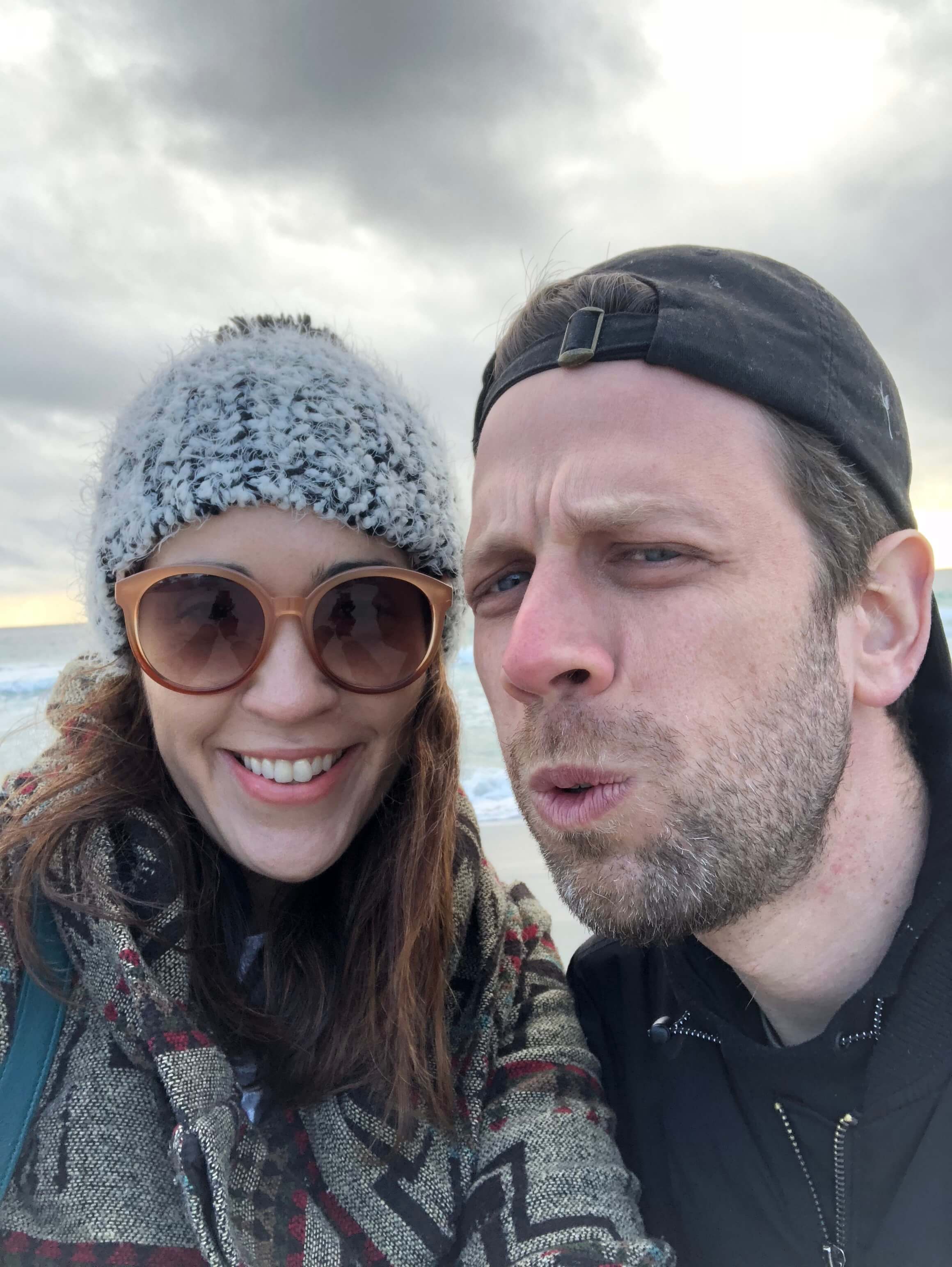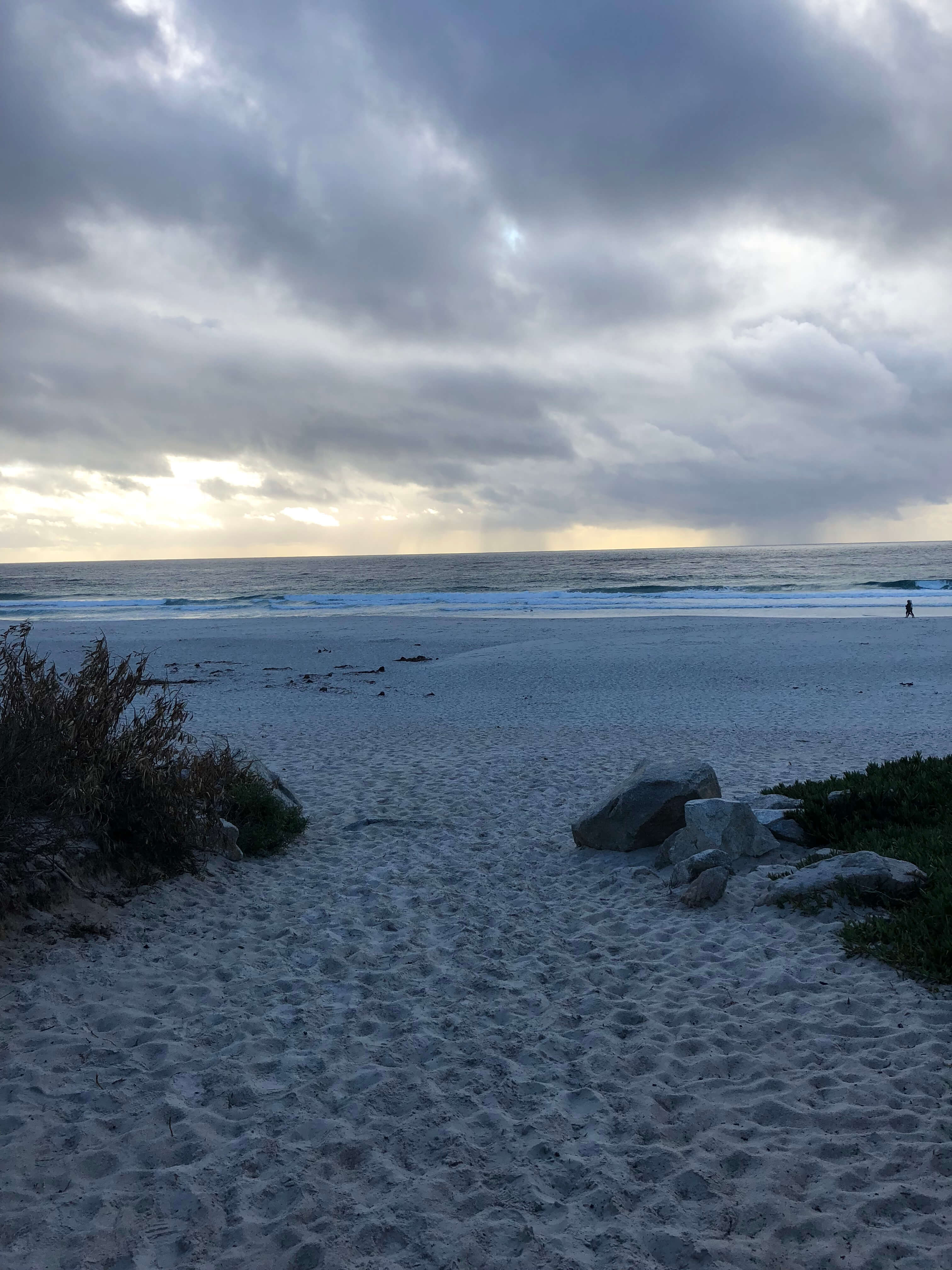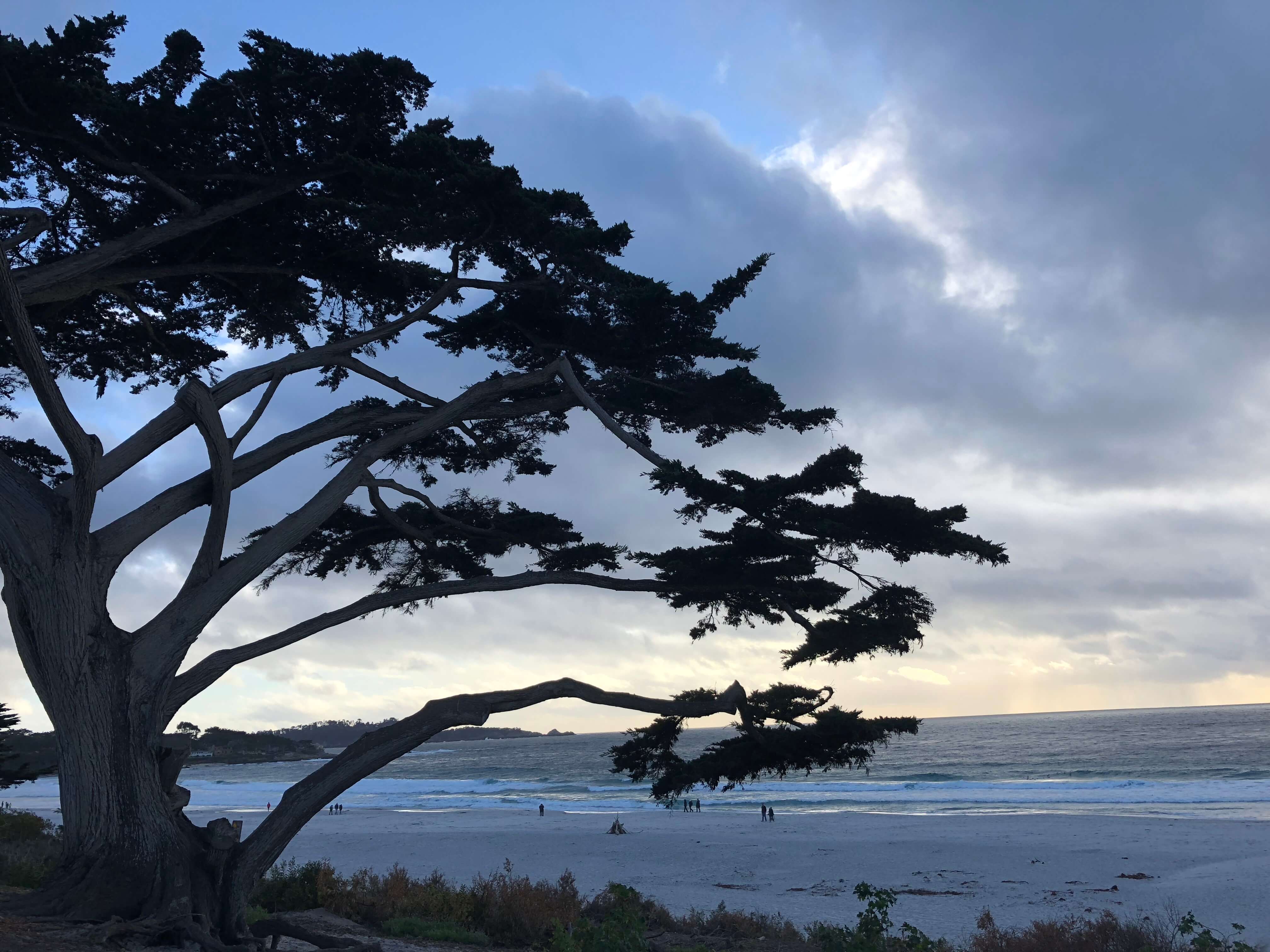 2. Carmel Beach: Right after we checked in, we went down the beach. There was a storm coming when we first visited, but it was still incredible to soak in the beauty of one of California's most iconic beaches. The waves were gorgeous and intense as they came crashing into the shore. The next day, I ran along the beach, which was one of the most picturesque and peaceful runs I've ever experienced. I just loved watching the water crash along the coastline and seeing the dogs happily running along the sand. This dream-like beach was also filled the most incredible bonsai-like trees that made the scene even more magical.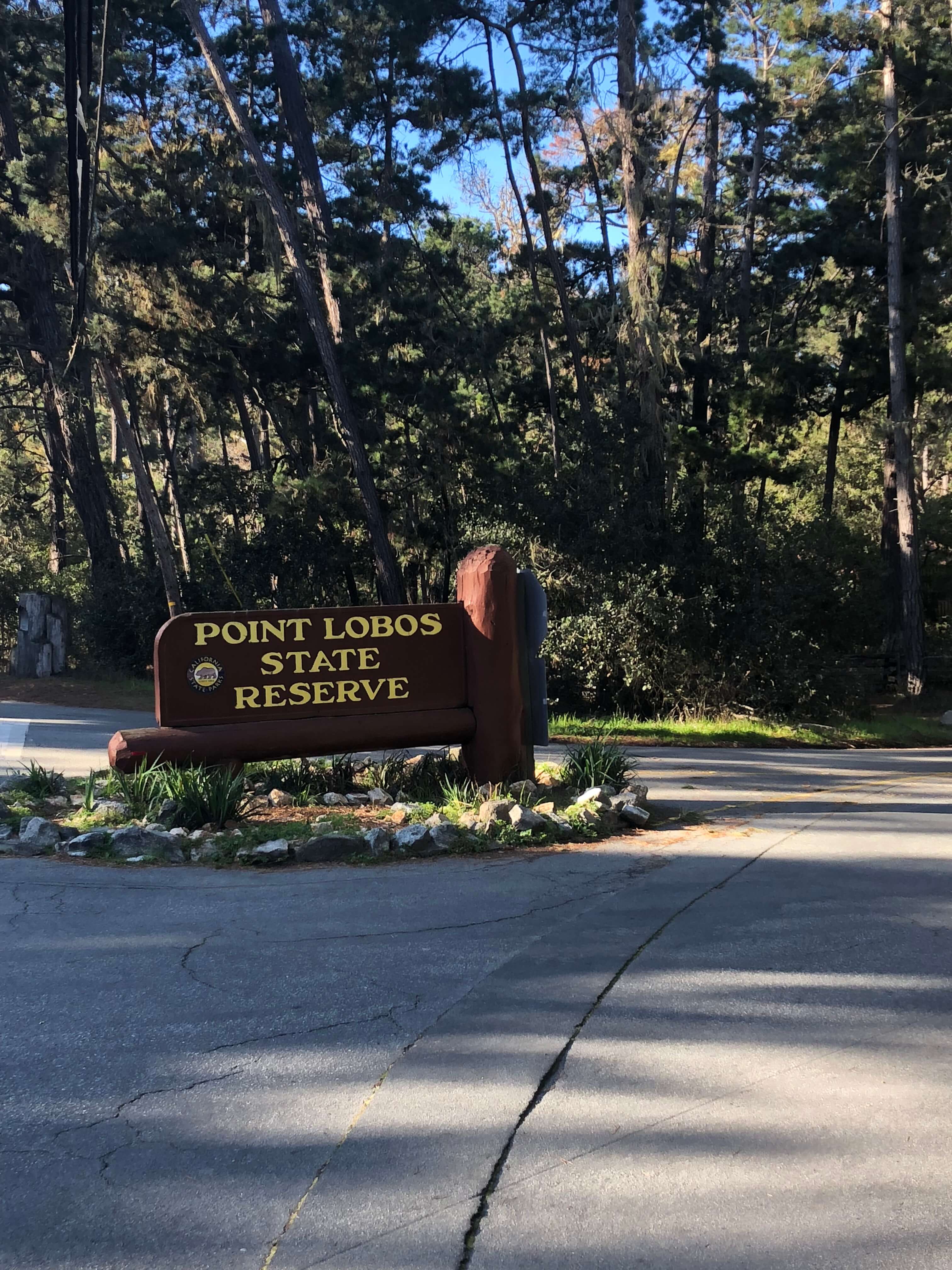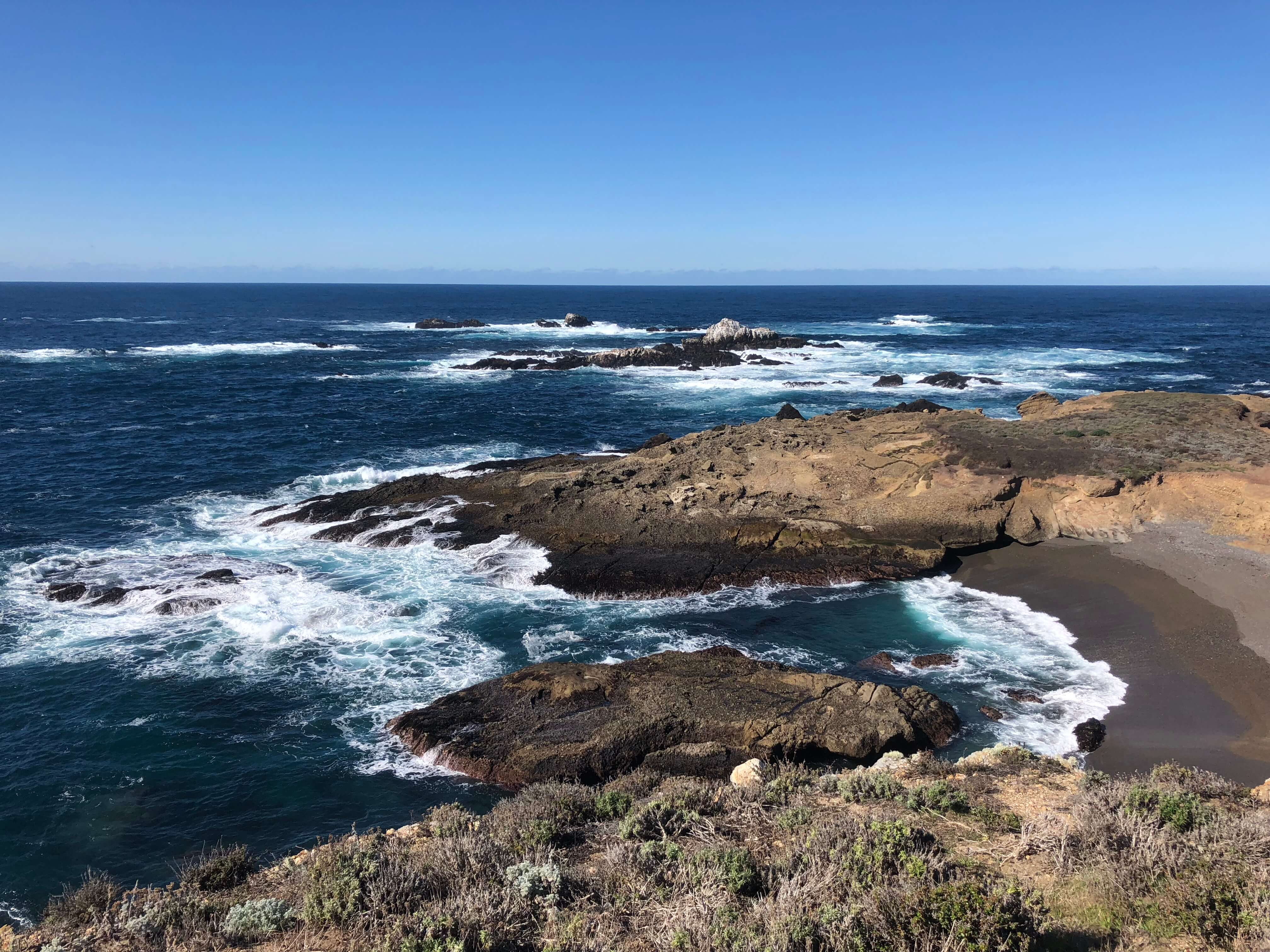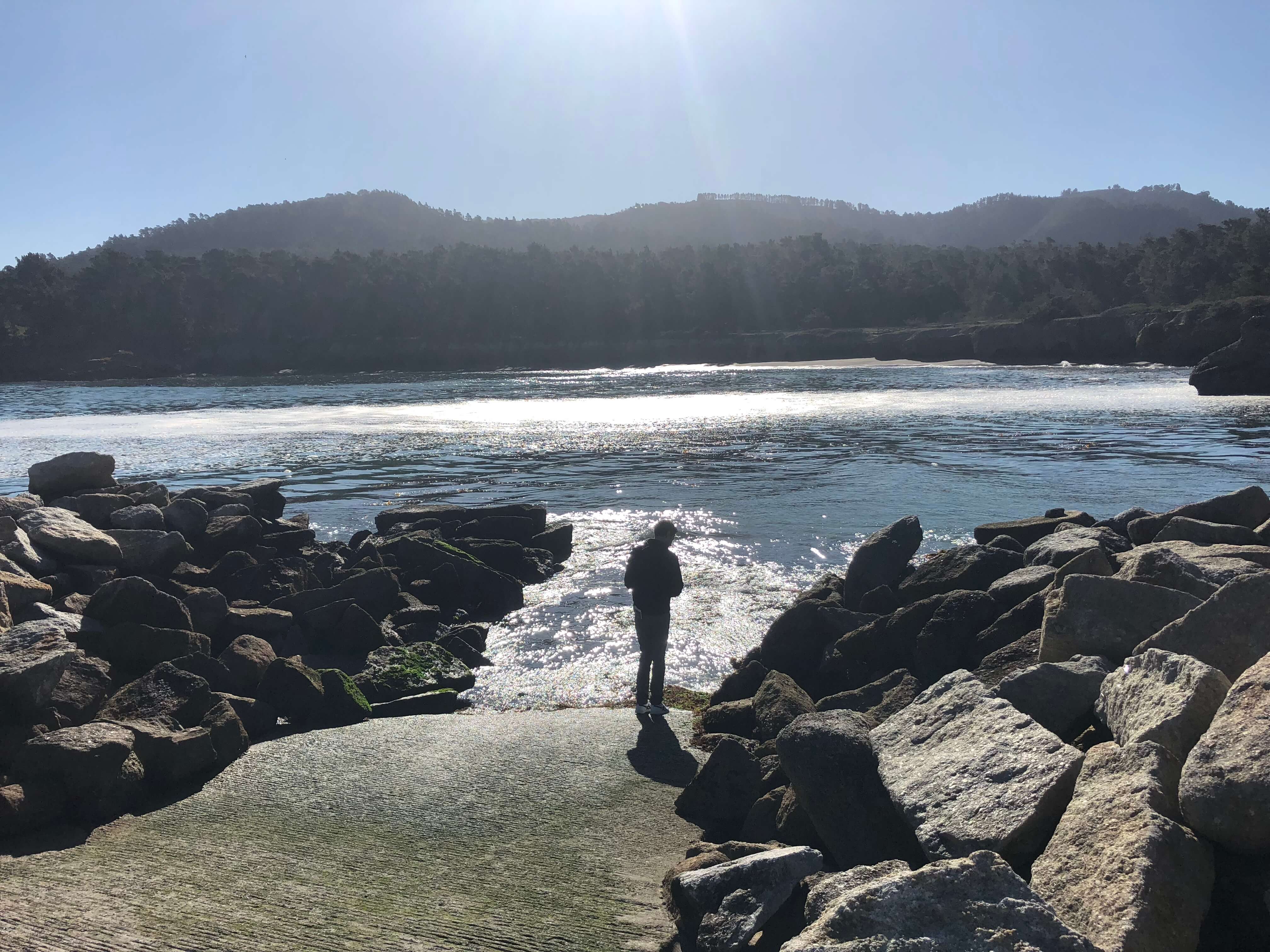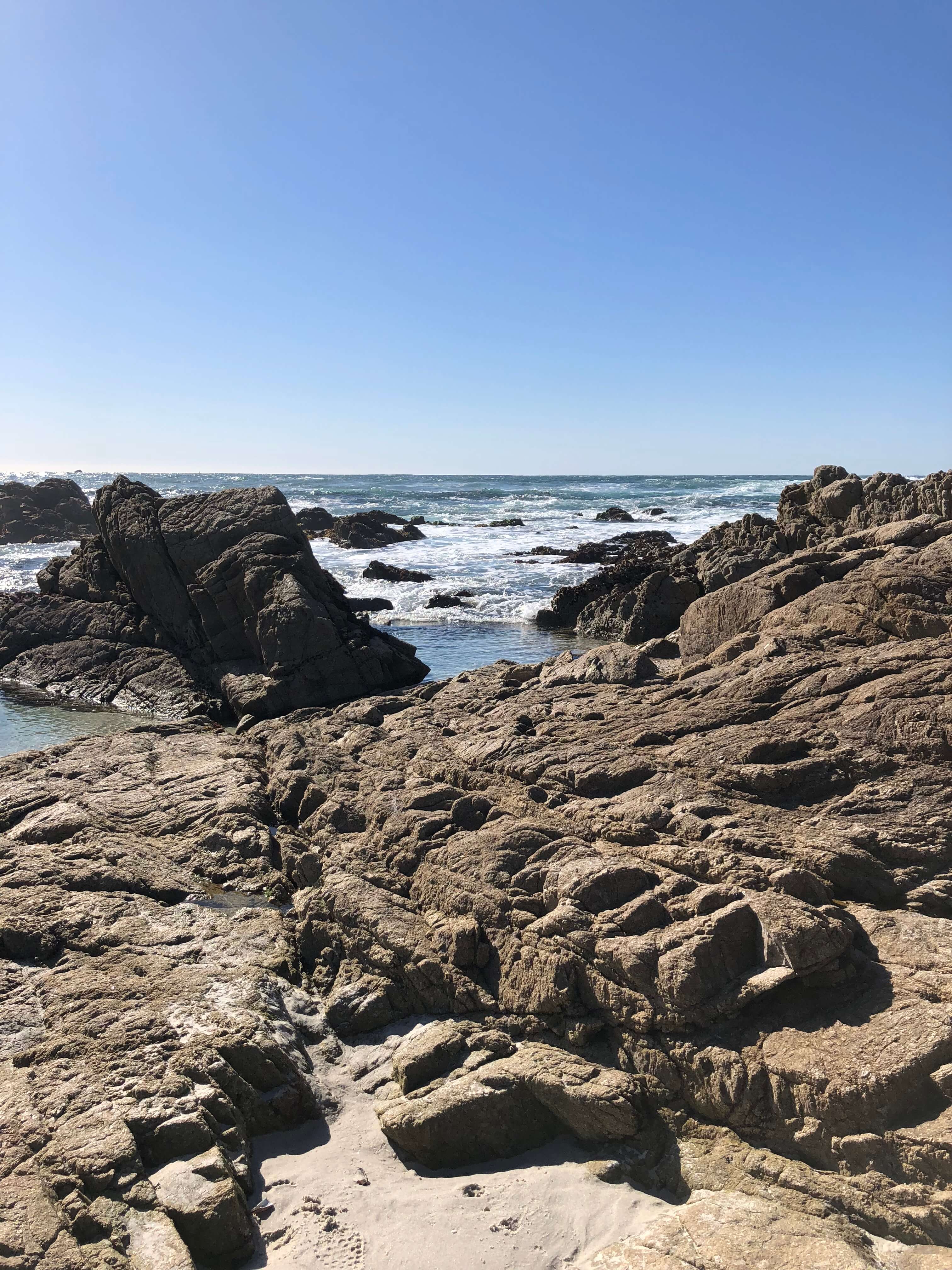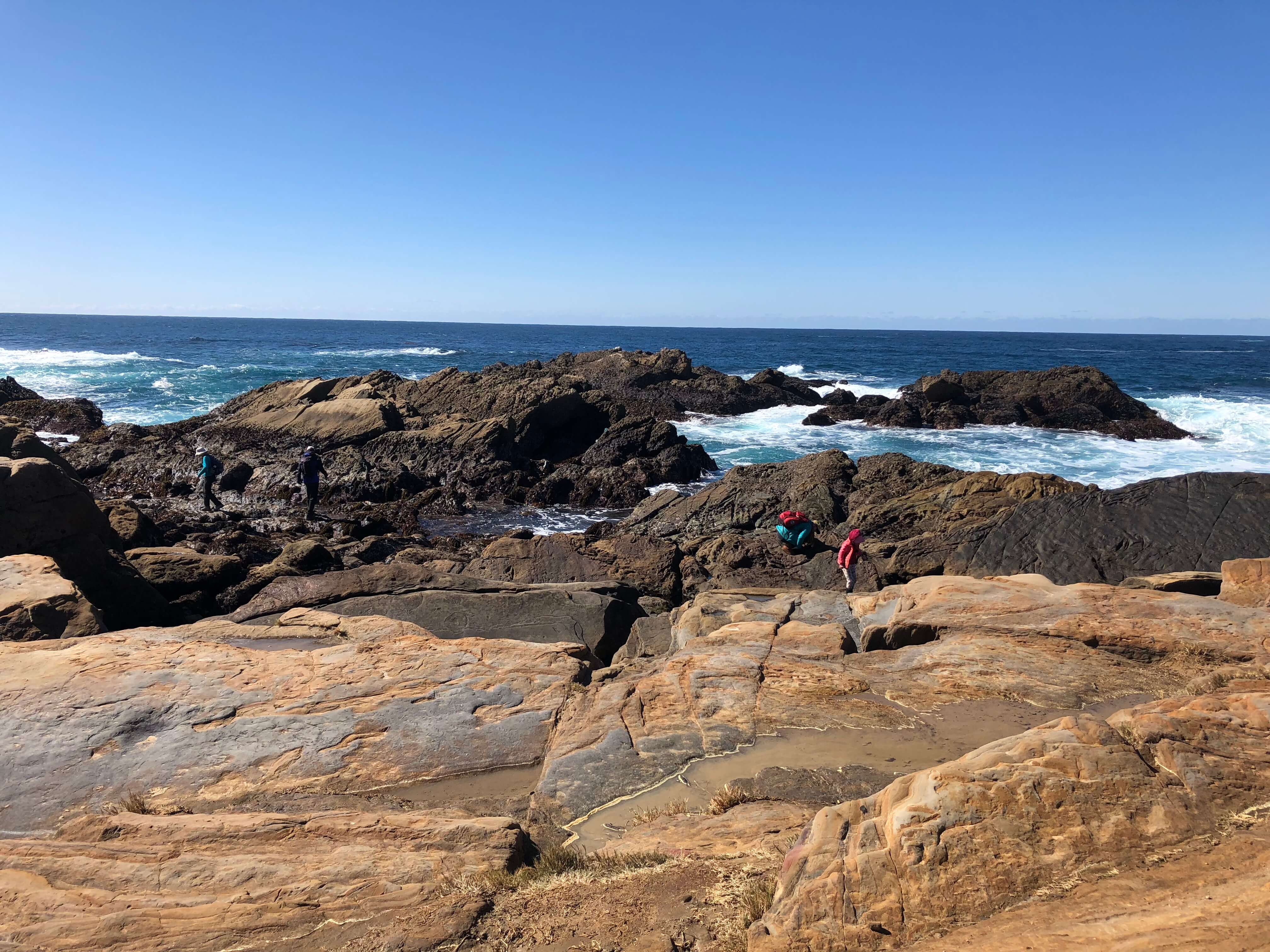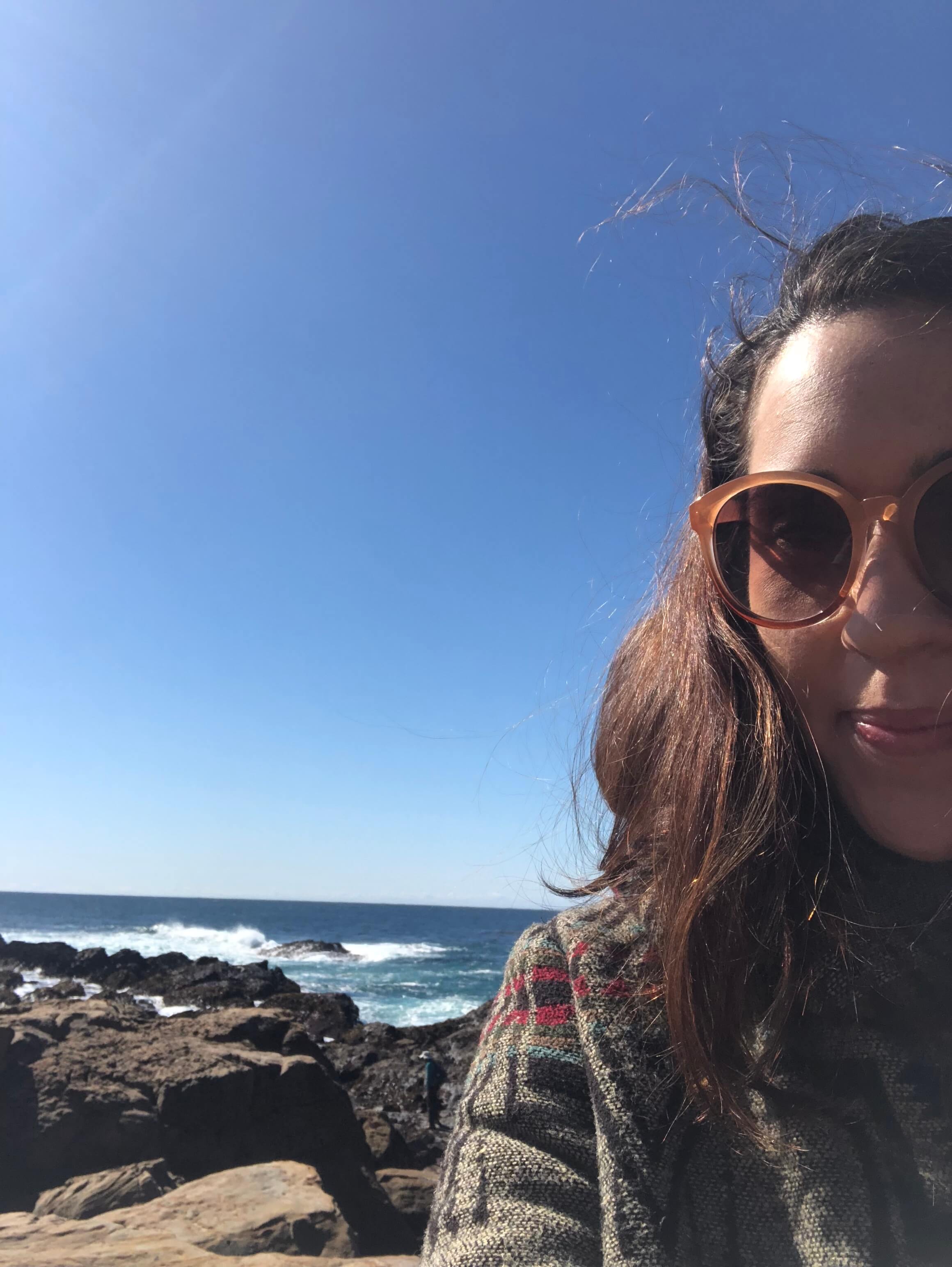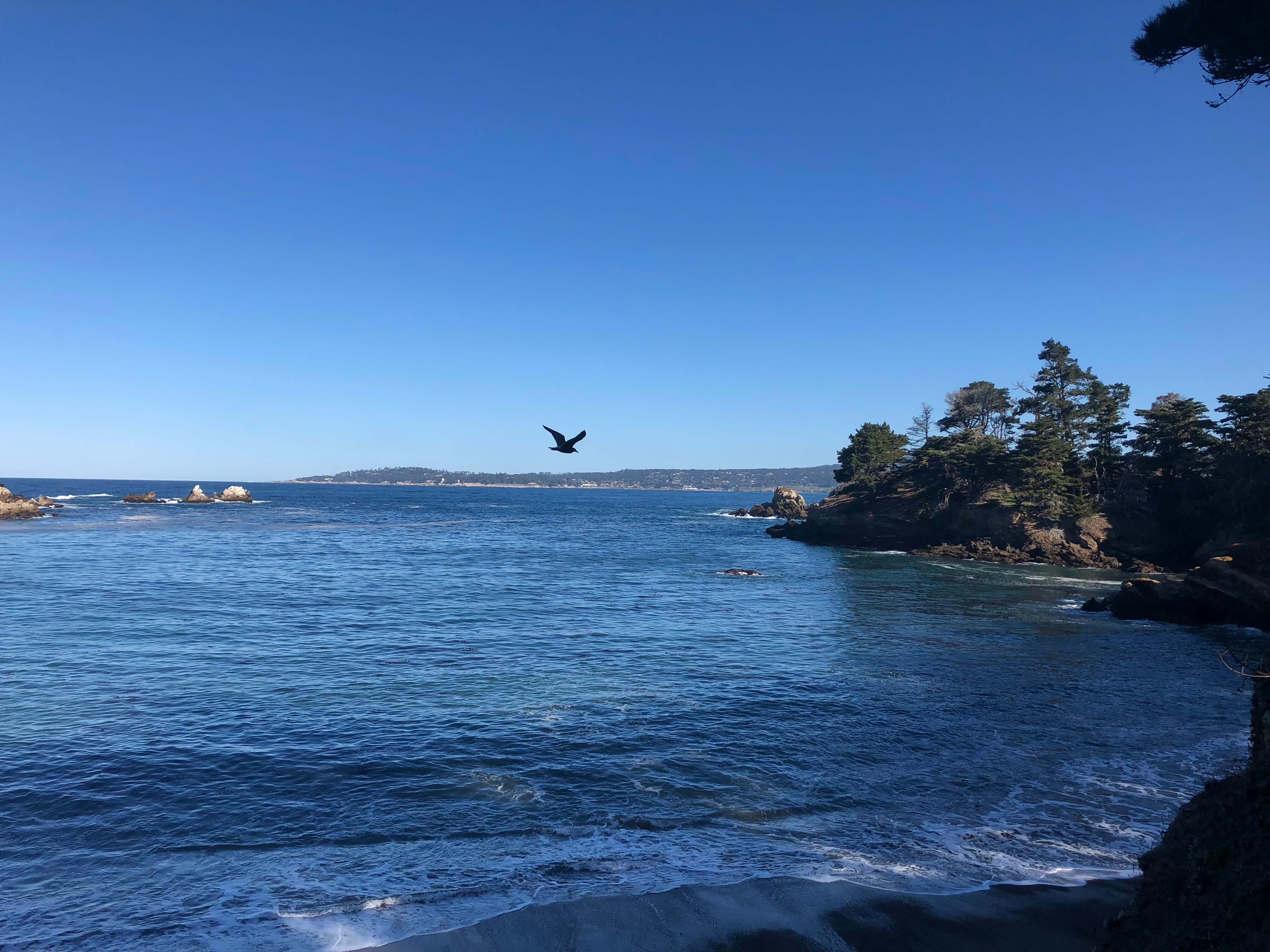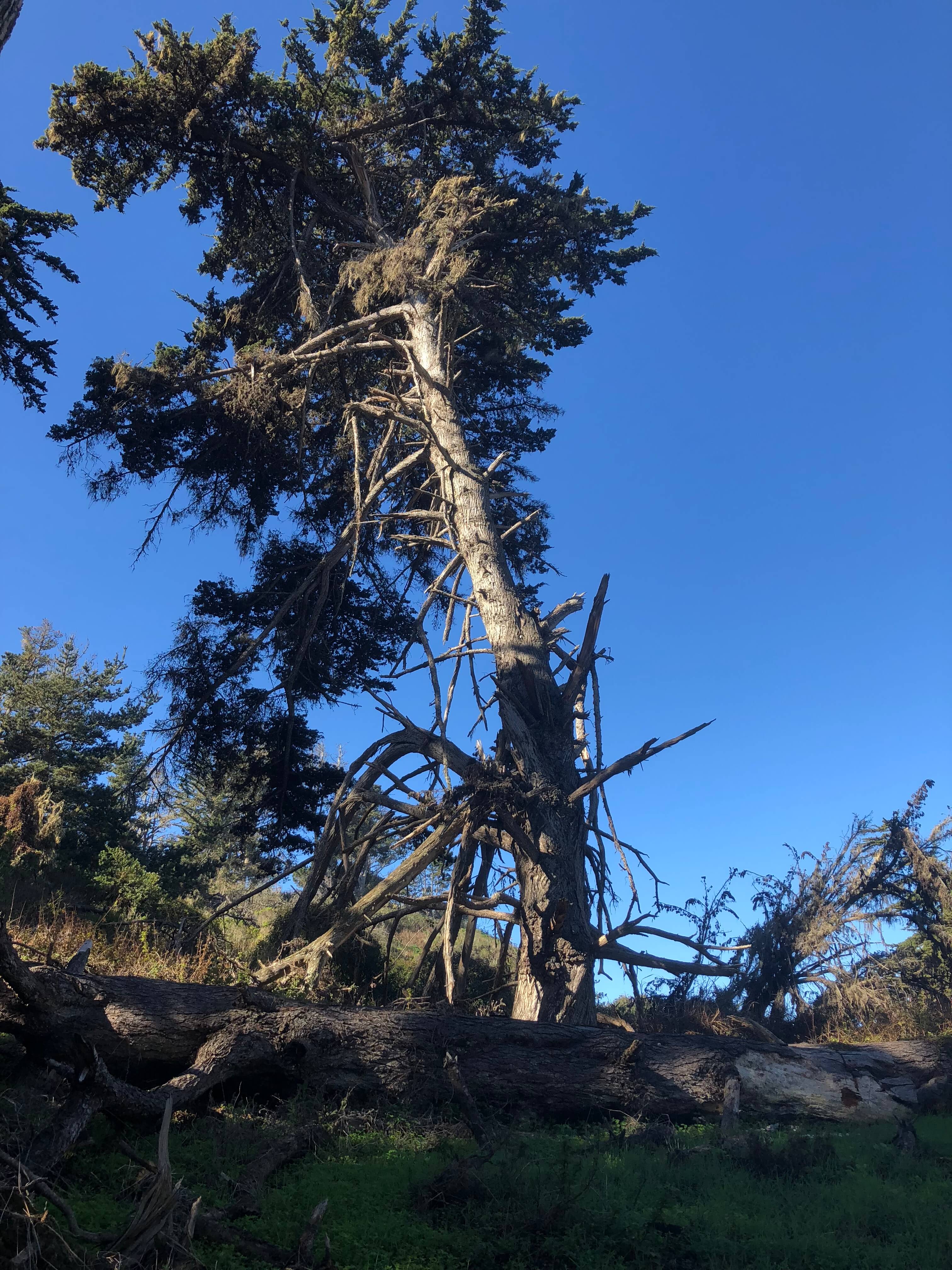 3. Day trip to Point Lobos State Reserve: One of our day trips brought us to Point Lobos State Reserve, a 10-minute drive from Carmel that's dubbed as the "crown jewel of California's State Park system."
Upon arrival, we purchased a map ($2.00) and decided to hike the trail that would take us along the coast (there are also other options where you can go inland). We started out by walking along the Carmelo Meadow Trail, which lead us to the Granite Point Trail where we were right at the coast of Whalers Cove. A former Whaling Station, registered scuba divers can enter the water at this point. We also saw kayakers fighting the rough waters.
After looking around and checking out the most incredible views, we continued along the Cabin Trail to the North Shore Trail and then to the Sea Lion Point Trail where we saw sea lions through a microscope. At this location, we could also climb and explore the rocks in this area or simply soak in the sights at one of the nearby benches. The day was amazing (to say the least) as we were surrounded by nature, the ocean and animals. While there are some parts where steep climbing is involved, it was a pretty easy-to-follow as the trails were clearly paved and labeled for visitors to choose their own hiking adventure. A must-visit attraction, I would love to go back and explore Point Lobos again at some point in my life.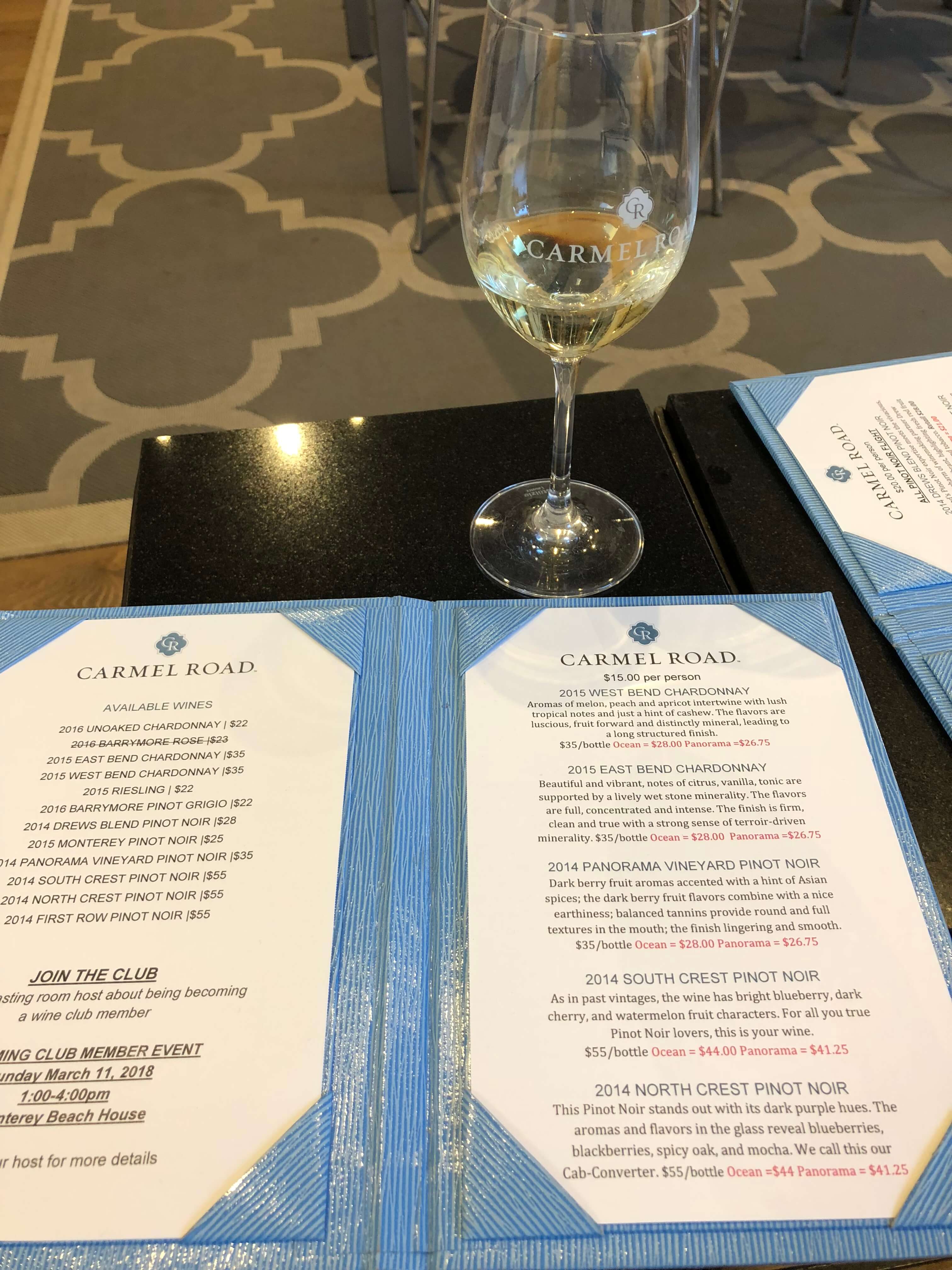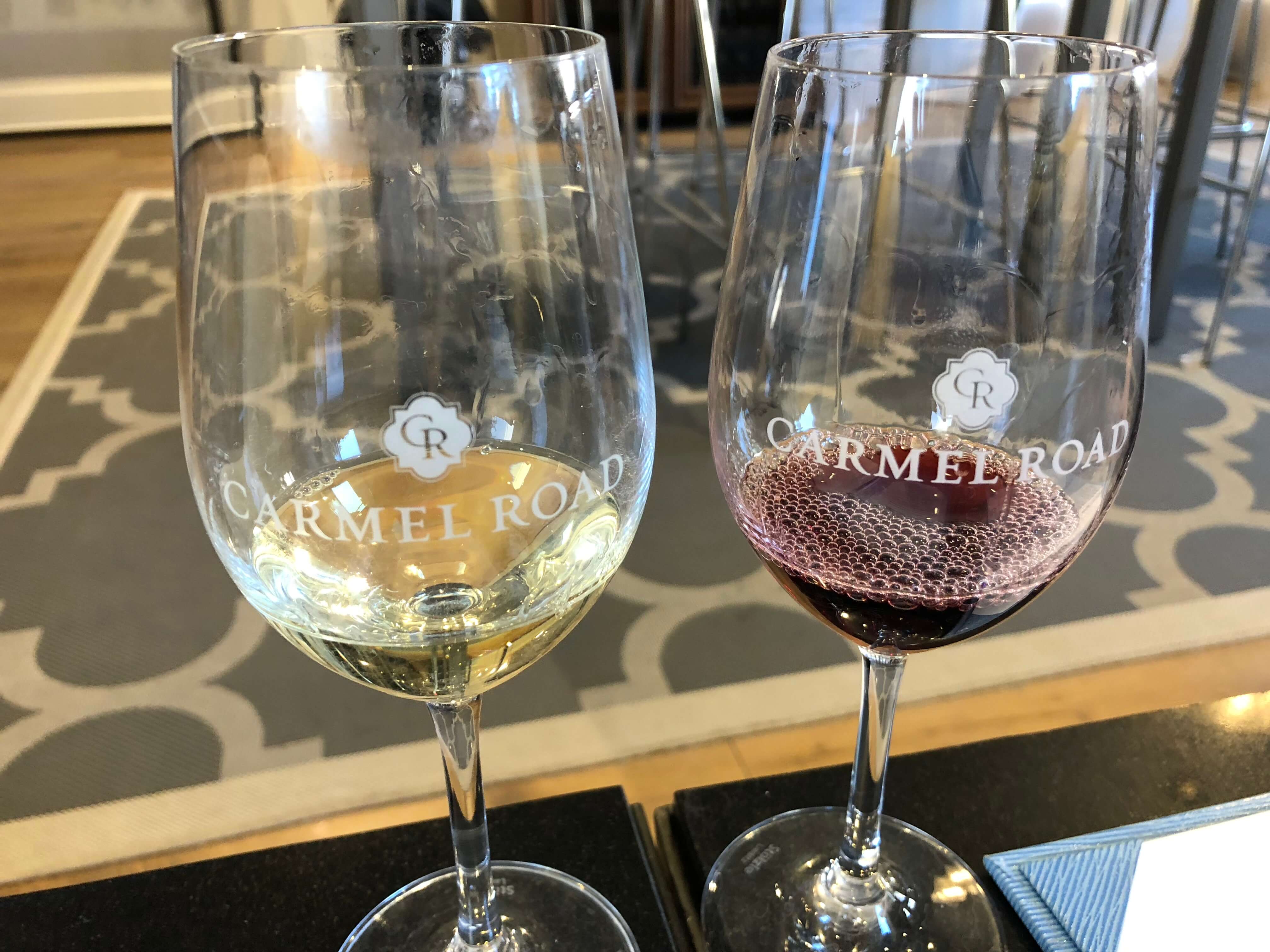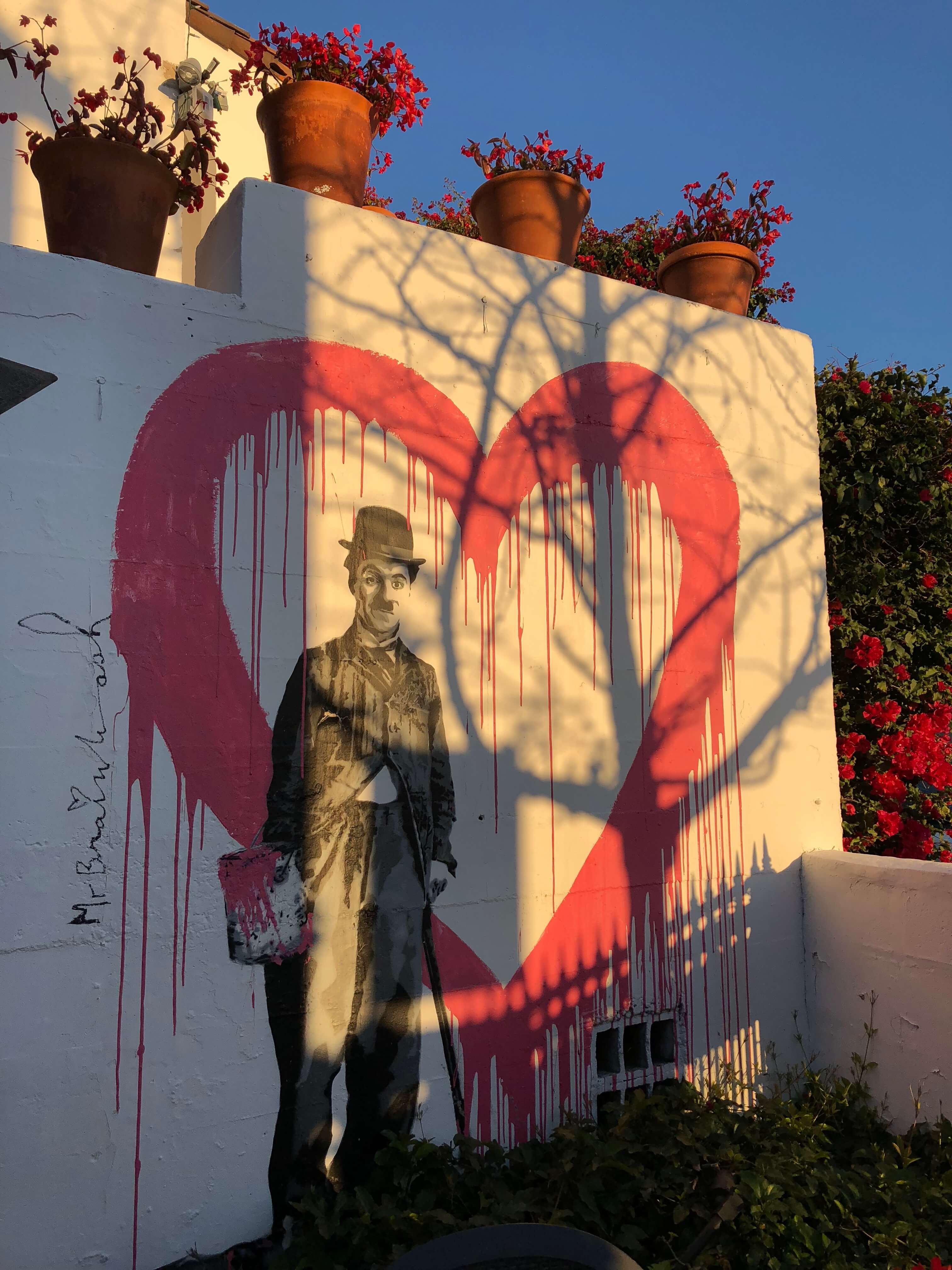 4. Wine tastings in town: Another unexpected part of Carmel-by-the-Sea was all of the wine tastings rooms. Located right in the center of the town, Carmel has 13 tasting rooms where you can park and walk to sample some of the areas most renowned local estate grown still and sparking wines. We started at Carmel Road Winery, a wine that focuses on pinot noir, chardonnay, riesling, and rose and later went to Dawn's Dream Winery, a winery that focuses on pinot noir, rose, chardonnay and also gives back to charities both locally and globally. At the end of our long day, it was fun and relaxing to sit in these wine tasting rooms and enjoy samples of some incredible varietals.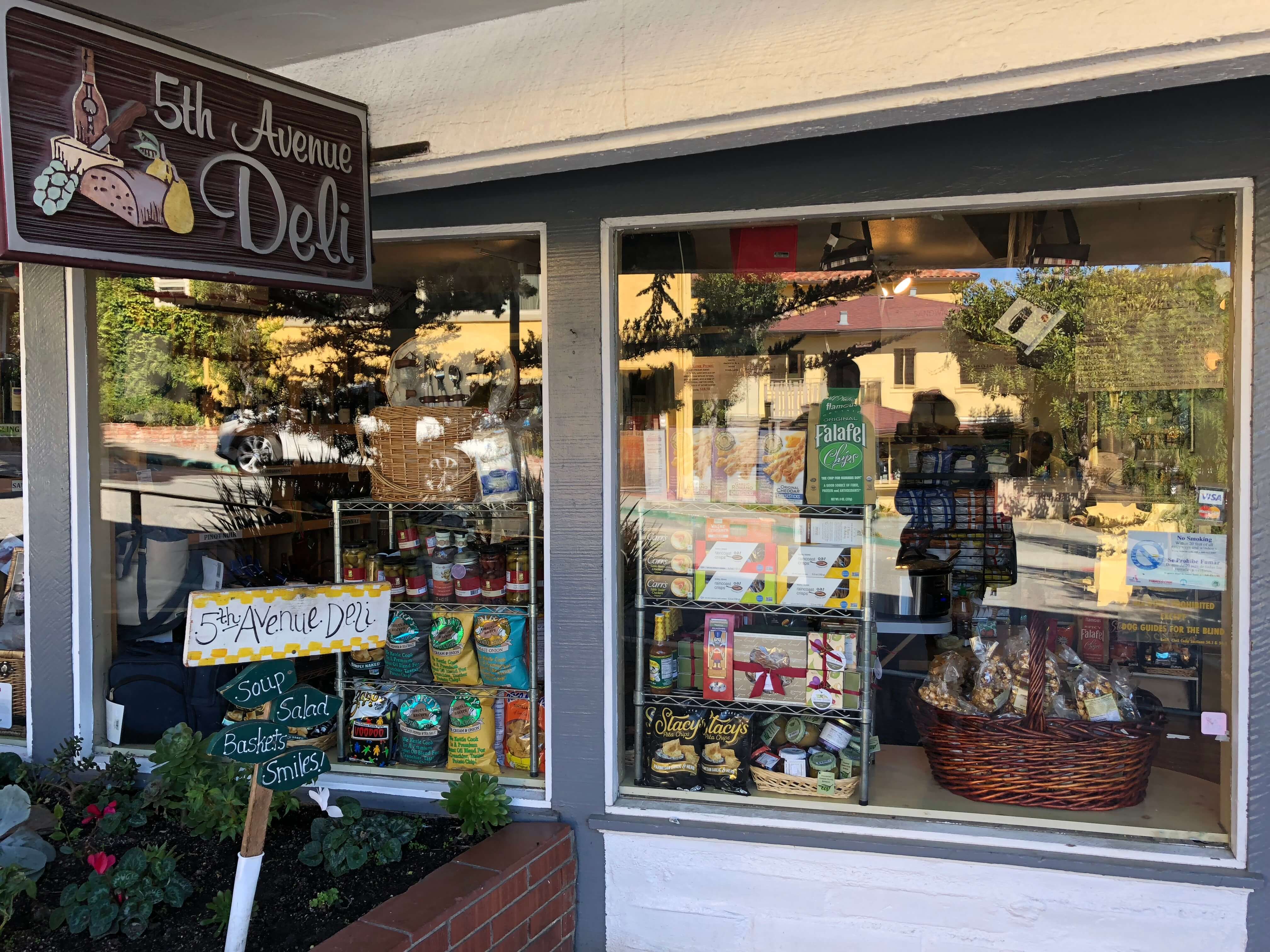 5. Lunch at the 5th Avenue Deli: While we loved sitting in the local restaurants, there were also some days where we just needed a 'grab and go' option. One of our favorite places for lunch was the 5th Avenue Deli. This quaint (and, yep, convenient) gourmet deli featured an array of options such as salads, yummy sandwiches, prepared meals, soups, snacks and more. I opted for a hearty veggie soup and a salmon sandwich; while my husband had a turkey sandwich and some chips. The food was so good, fresh and hearty that I wish we had more time to try out another lunch option during our stay. They also have breakfast options and can create customized picnic baskets for your road trip around the area.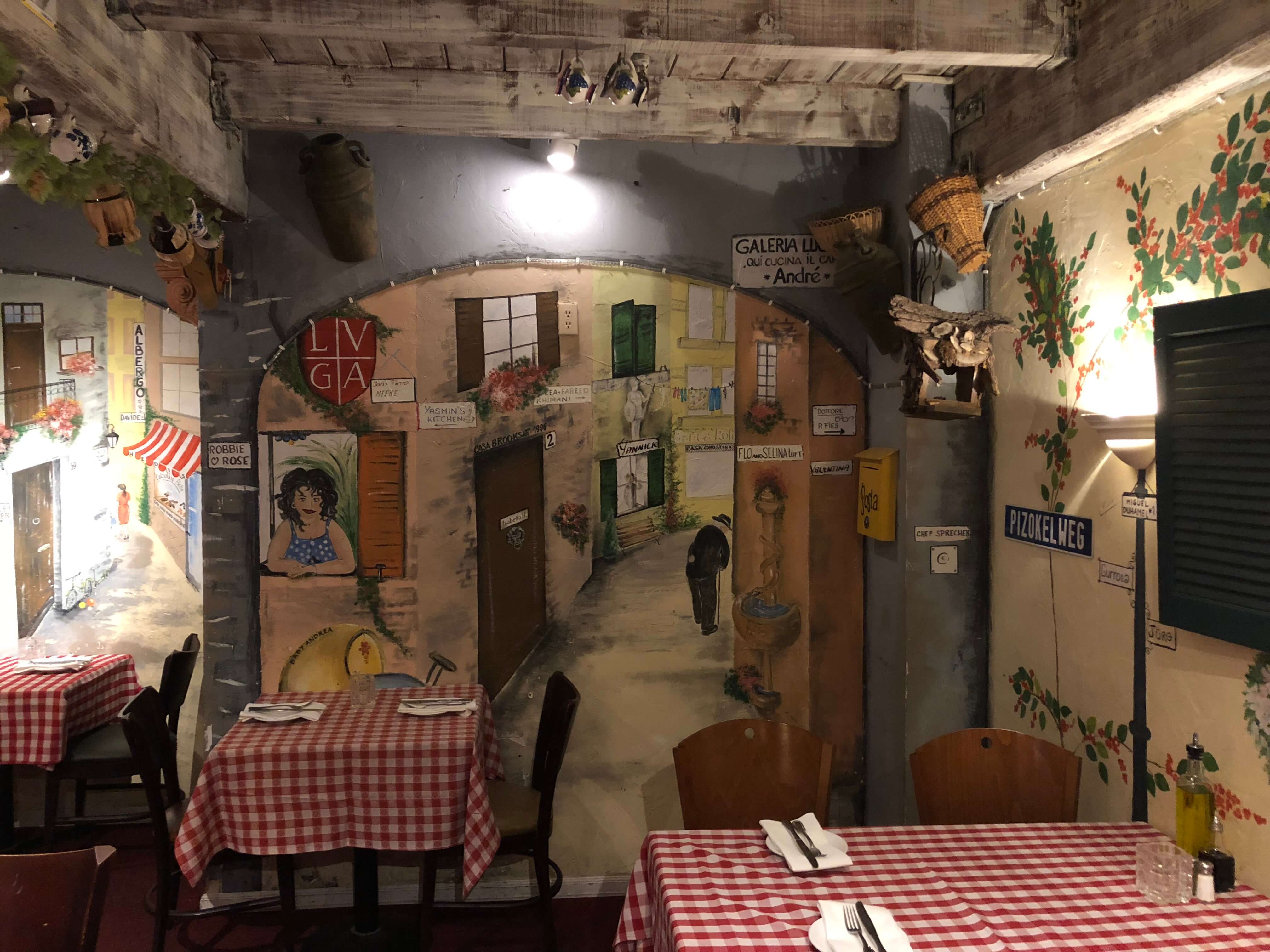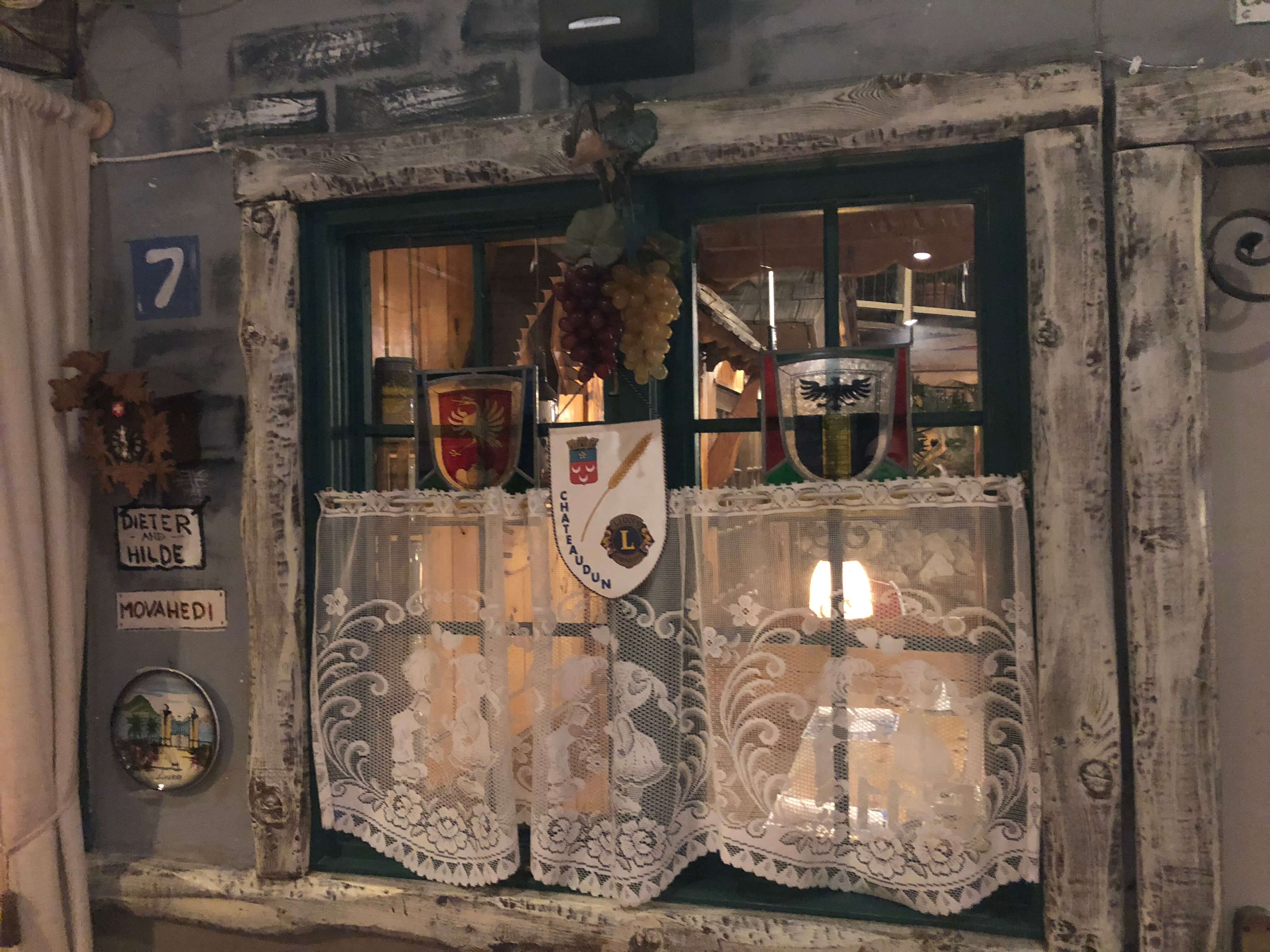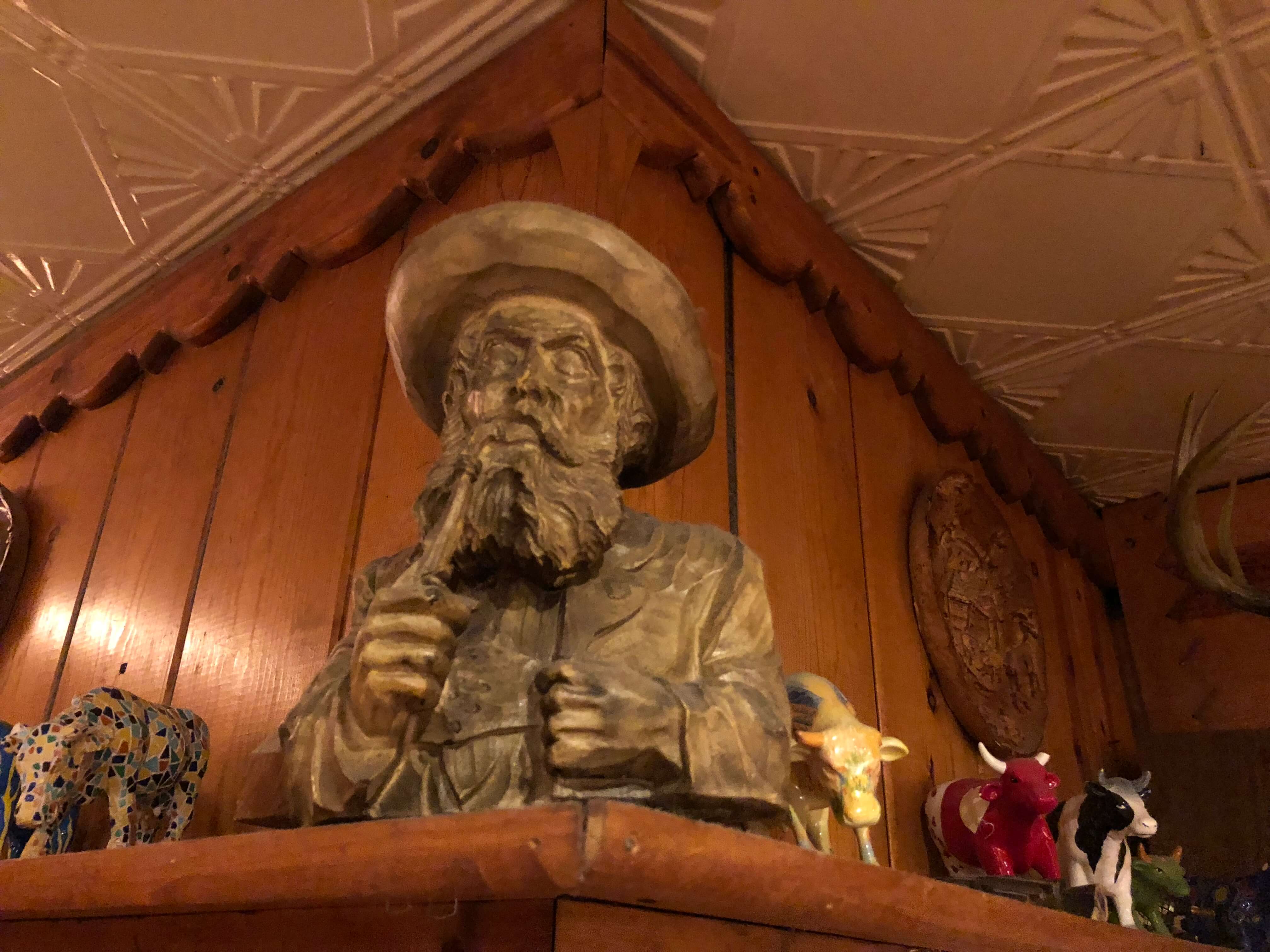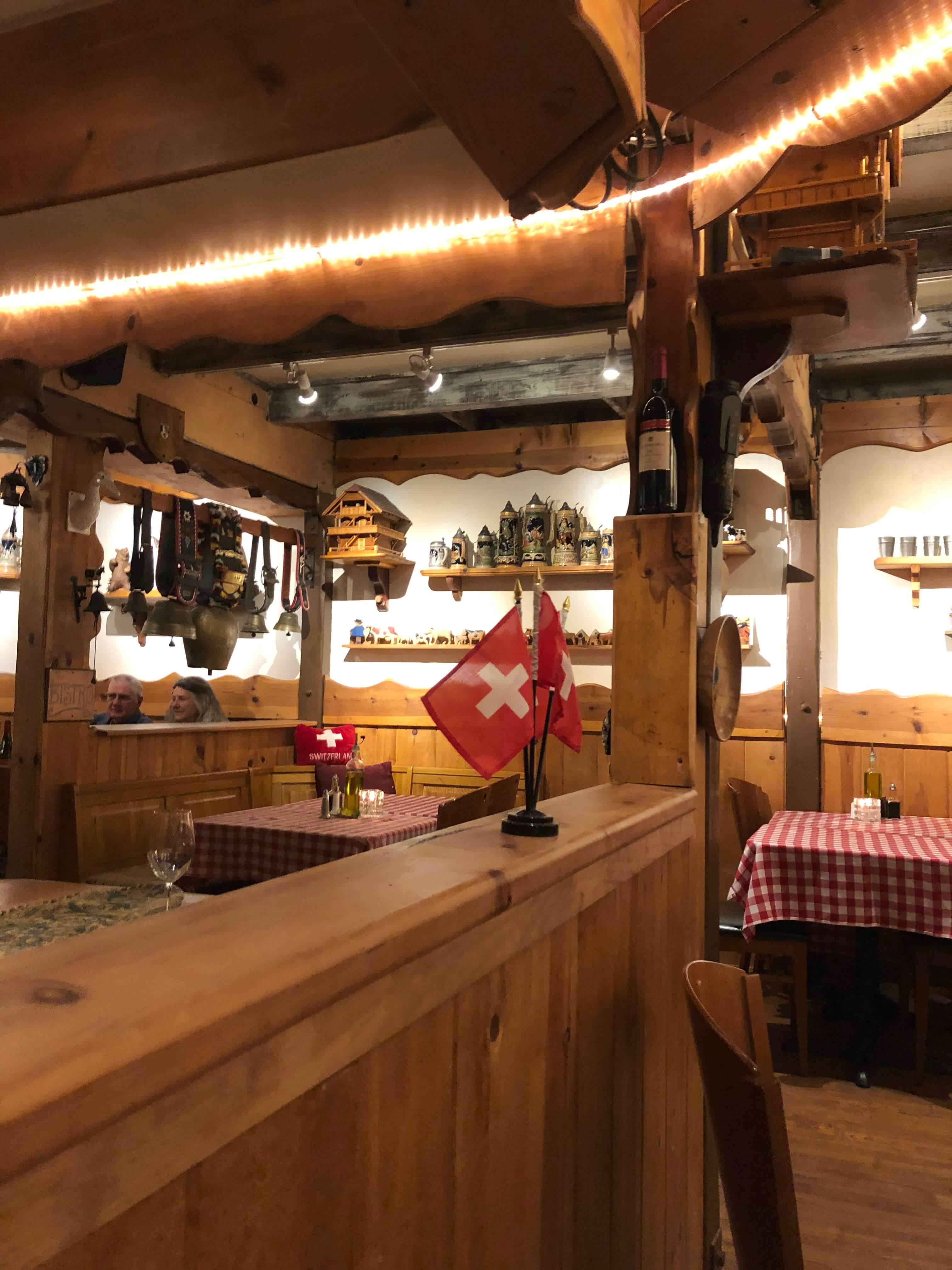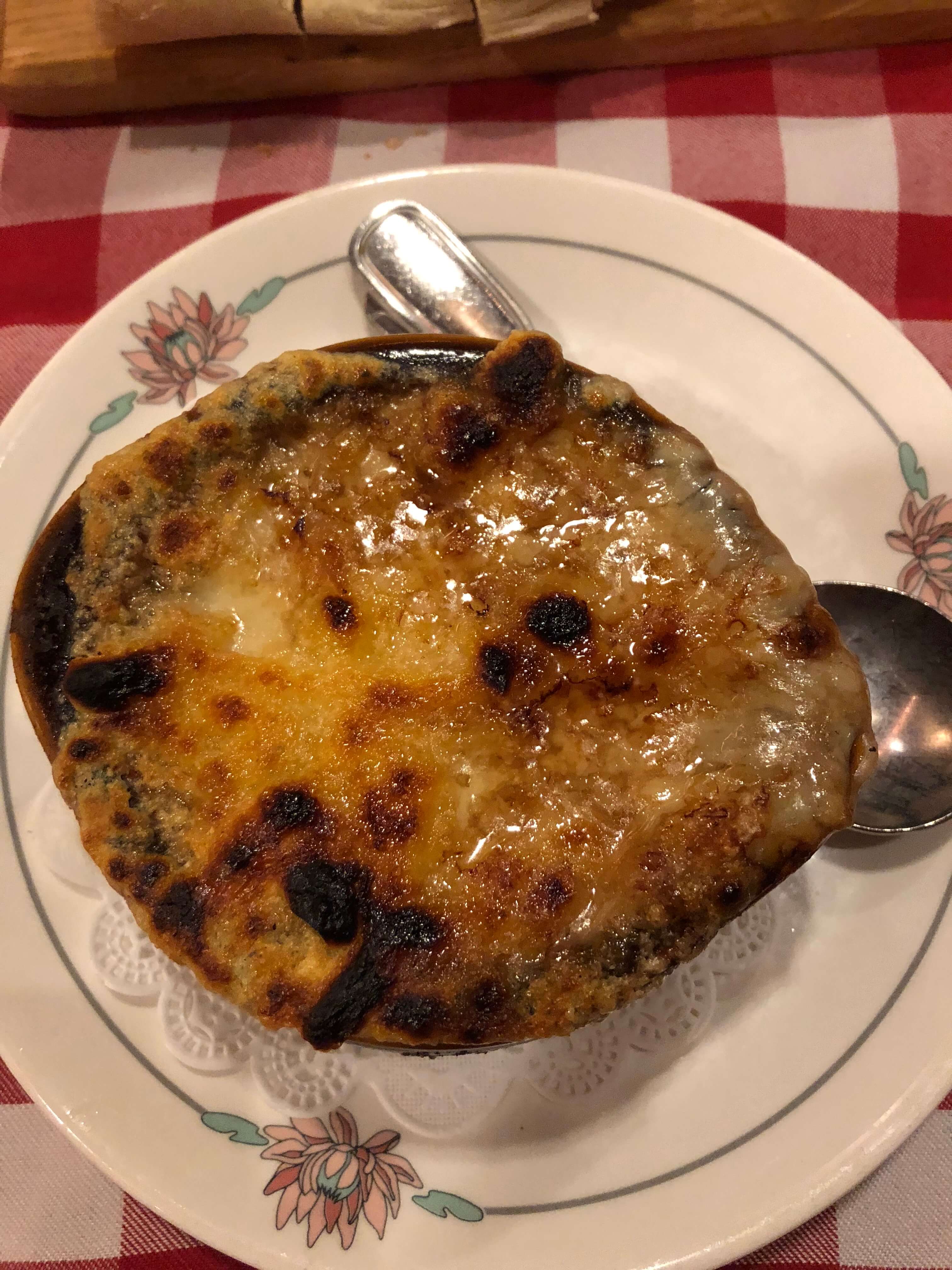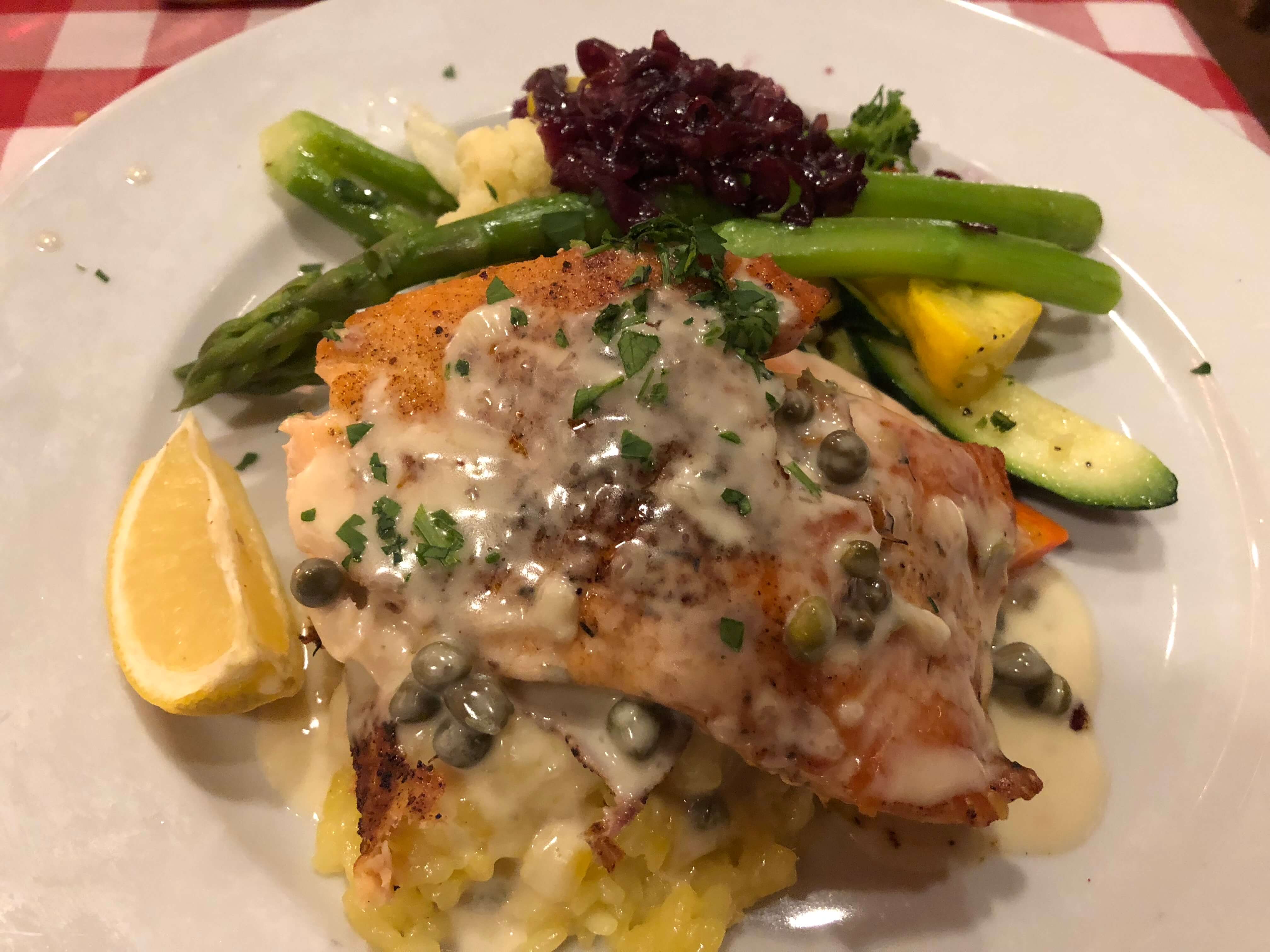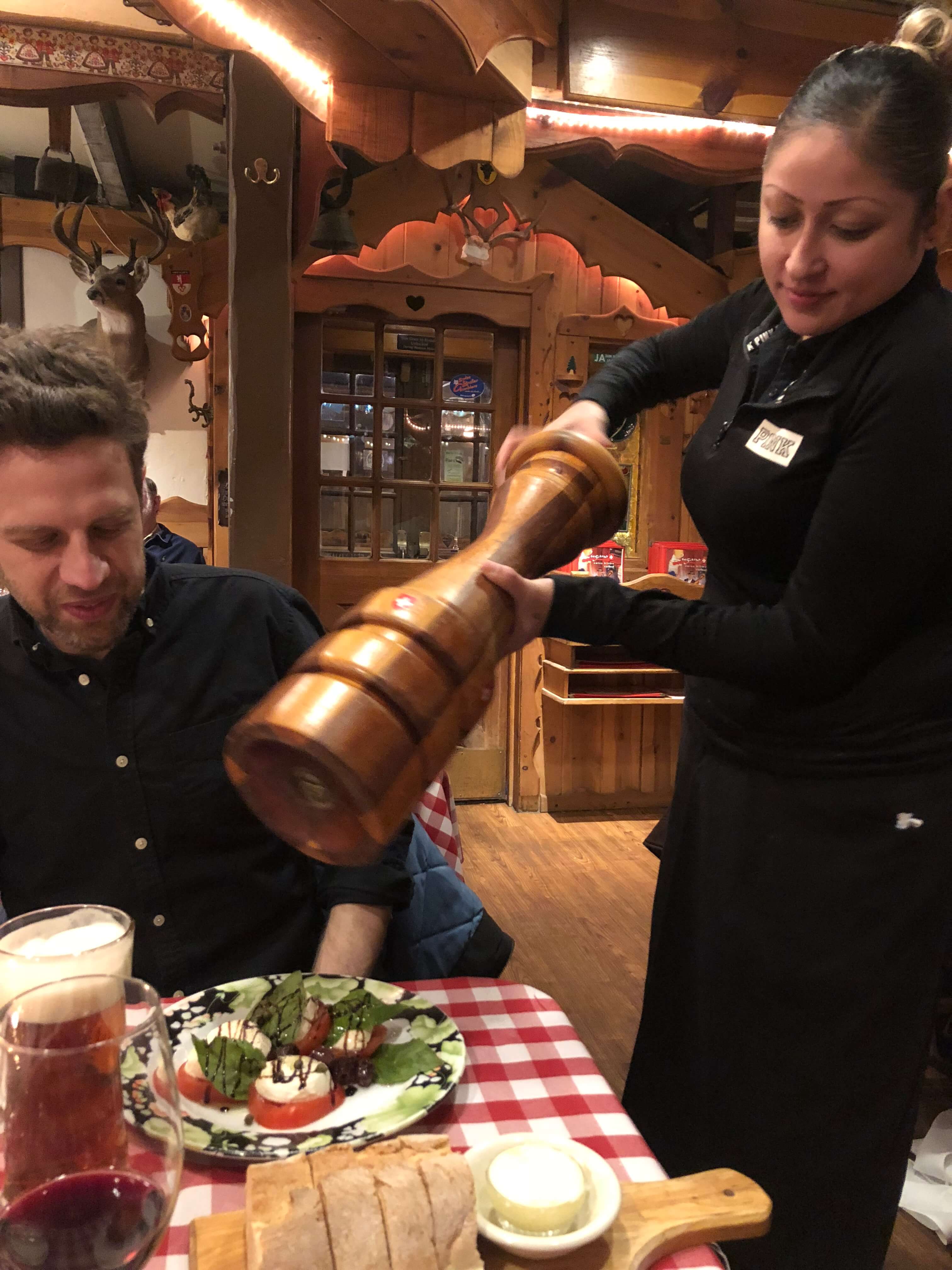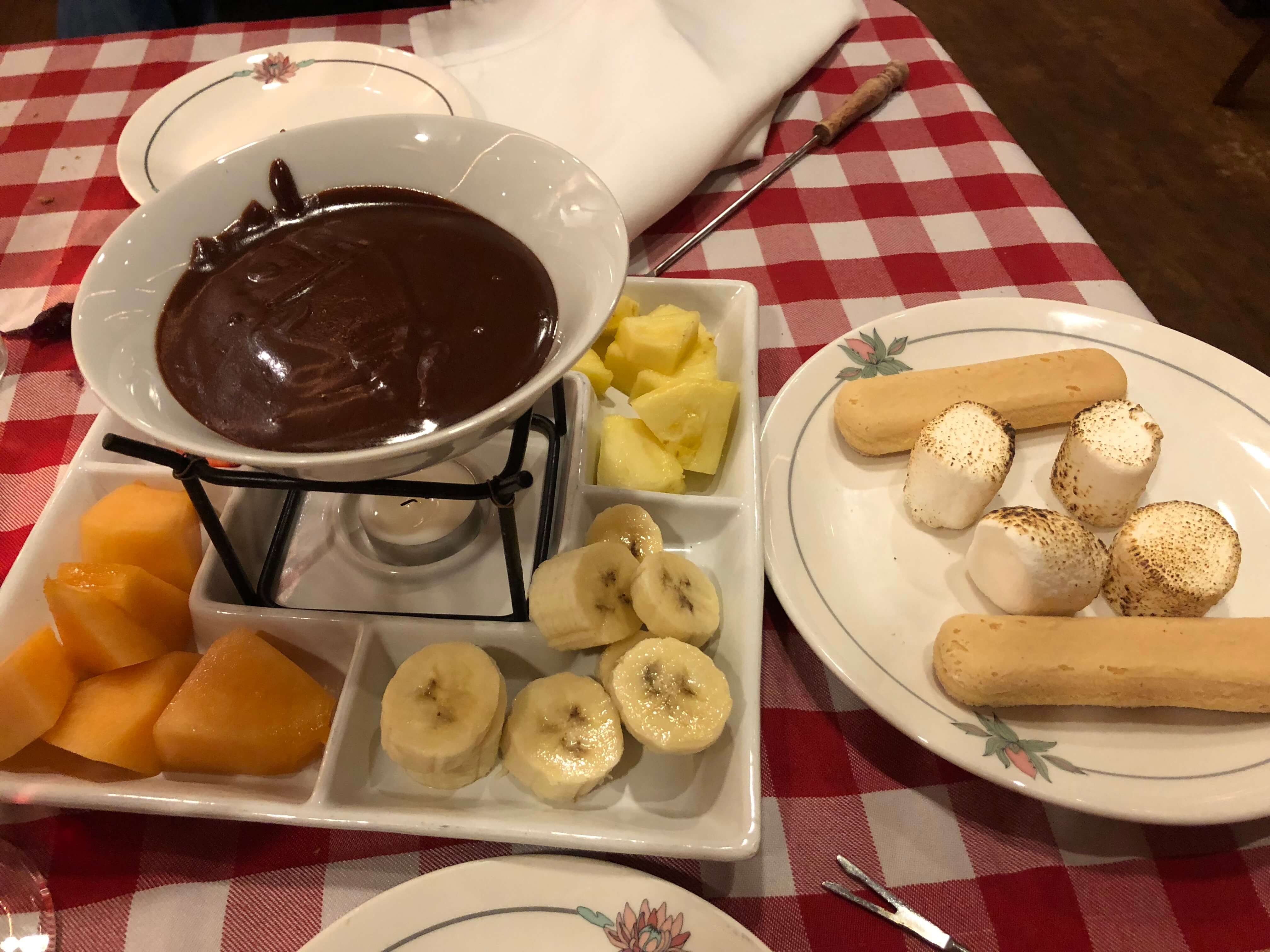 6. Dinner at the Lugano Swiss Bistro: For one of our dinners, we ventured outside of the immediate town to enjoy a meal at Lugano Swiss Bistro. A traditional bistro serving Swiss, German and French cuisine, I was instantly charmed (yet, again!) but this quaint and cozy spot where we enjoyed a hearty and delicious meal. The menu, created under the direction of Chef Andre Lengacher, included tons of savory specialities like Schnitzel, Geschnetzeltes from Zurich (thinly sliced veal), Schlachtplatte (Kassler Smoked Pork Loin, Swiss Bockwurst) and tons more. My husband opted for the chicken Schnitzel; whereas I picked the Swiss Onion Soup and the Lemon Grilled Salmon. While we enjoyed the authentic food, it was also awesome to soak in its quirky decor where we found pictures, knick knacks, flags and tons more throughout the homey restaurant. We finished our meal by trying the Swiss Chocolate Fondue, which featured a mix of milk and dark chocolate, a variety of fruits, and lady fingers. This was incredible and the perfect way to end our traditional meal in this warm and family-friendly establishment.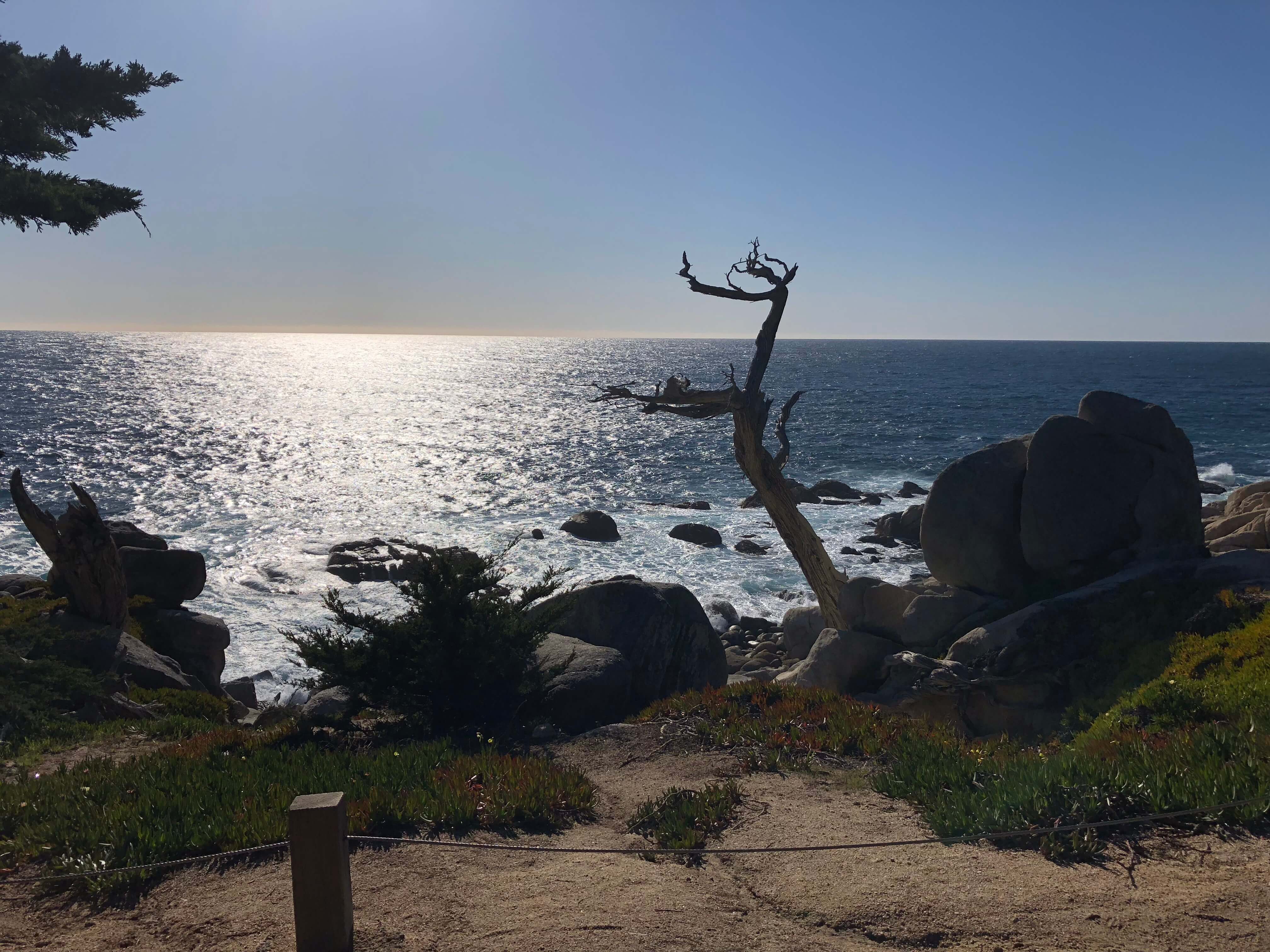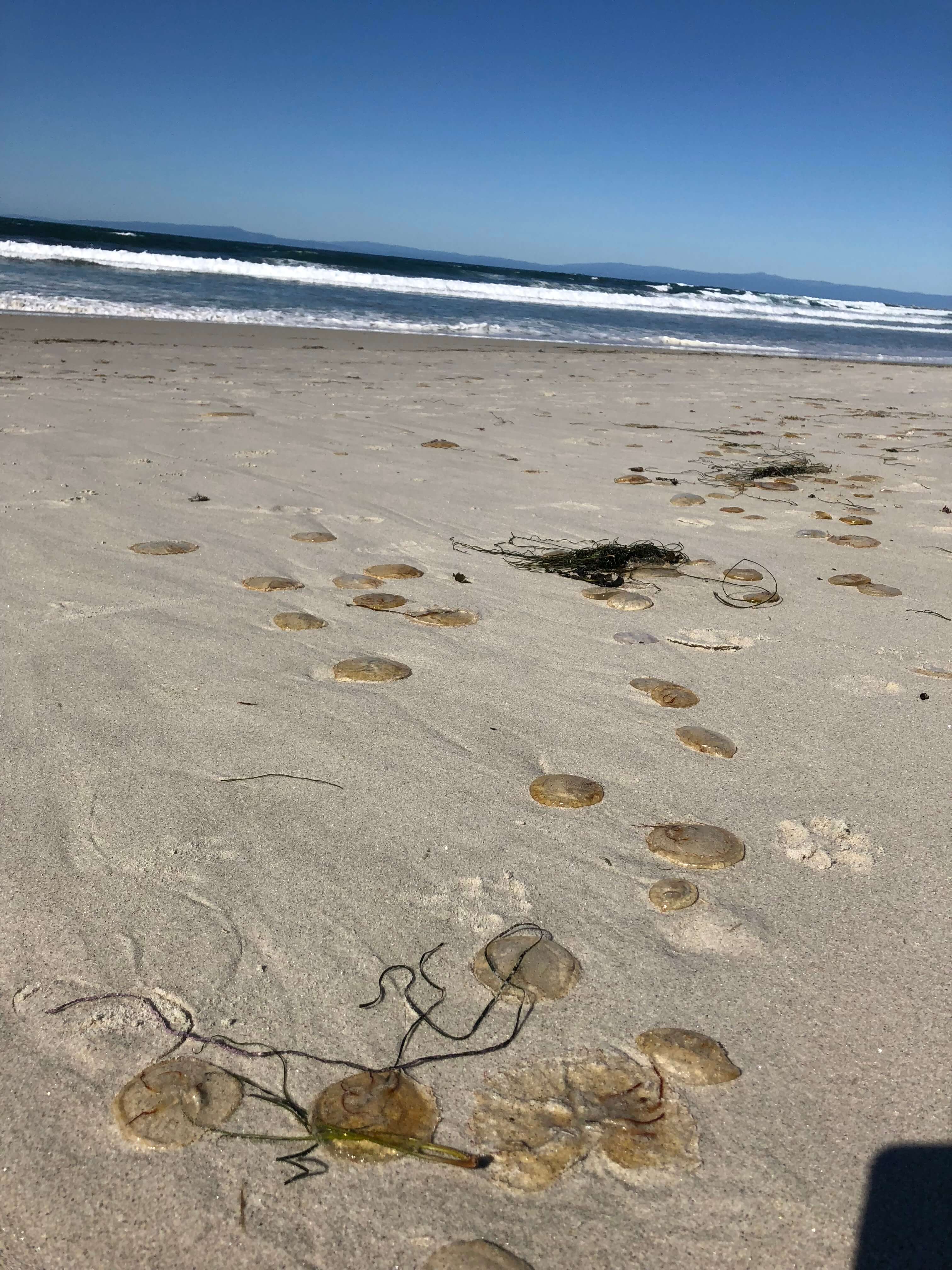 7. 17-Mile Drive: Another car adventure we loved while in the area was taking the 17-Mile Drive at Pebble Beach.
Starting in Carmel, we enjoyed a leisurely afternoon of soaking in coastline, viewing some incredible homes and checking out designated sites such as the Lone Cypress, Bird Rock, the Ghost Tree, Spanish Bay and more.
After paying for the $10.25 per car entry fee (you can get reimbursed if you spend $35 or more at one of the designated restaurants), we started at the first point (Shepherd's Knoll), making our way through the 21 points of interest. We didn't stop at all of the points (we had no interest in the golf courses or the inn) as focused our attention on seeing some of the areas scenic hot spots like Point Joe, The Restless Sea, China Rock, the Lone Cypress, and more. The beaches and their dramatic rocks and cliffs definitely made the experience memorable as we hopped out, explored, and then hopped back in our rental car. If it was nicer out, some of the connecting points would have been easily walkable but there was never an issue with parking as everyone was doing the same thing and not lingering around all that much per scenic spot. My favorite location was the Fanshell Overlook where we could see harbor seals, basking in the sun right by the shore. This area is actually closed from April-June when the seals bear their young, so be sure to visit, if you have the opportunity, before or after then. The entire drive took us around two hours, which would have been longer if we stopped at all of the locations and/or had lunch at one of the local restaurants. The beauty of the drive, once we were done, was that we were back in Carmel-by-the-Sea and just a short five minute drive back to the Hofsas House.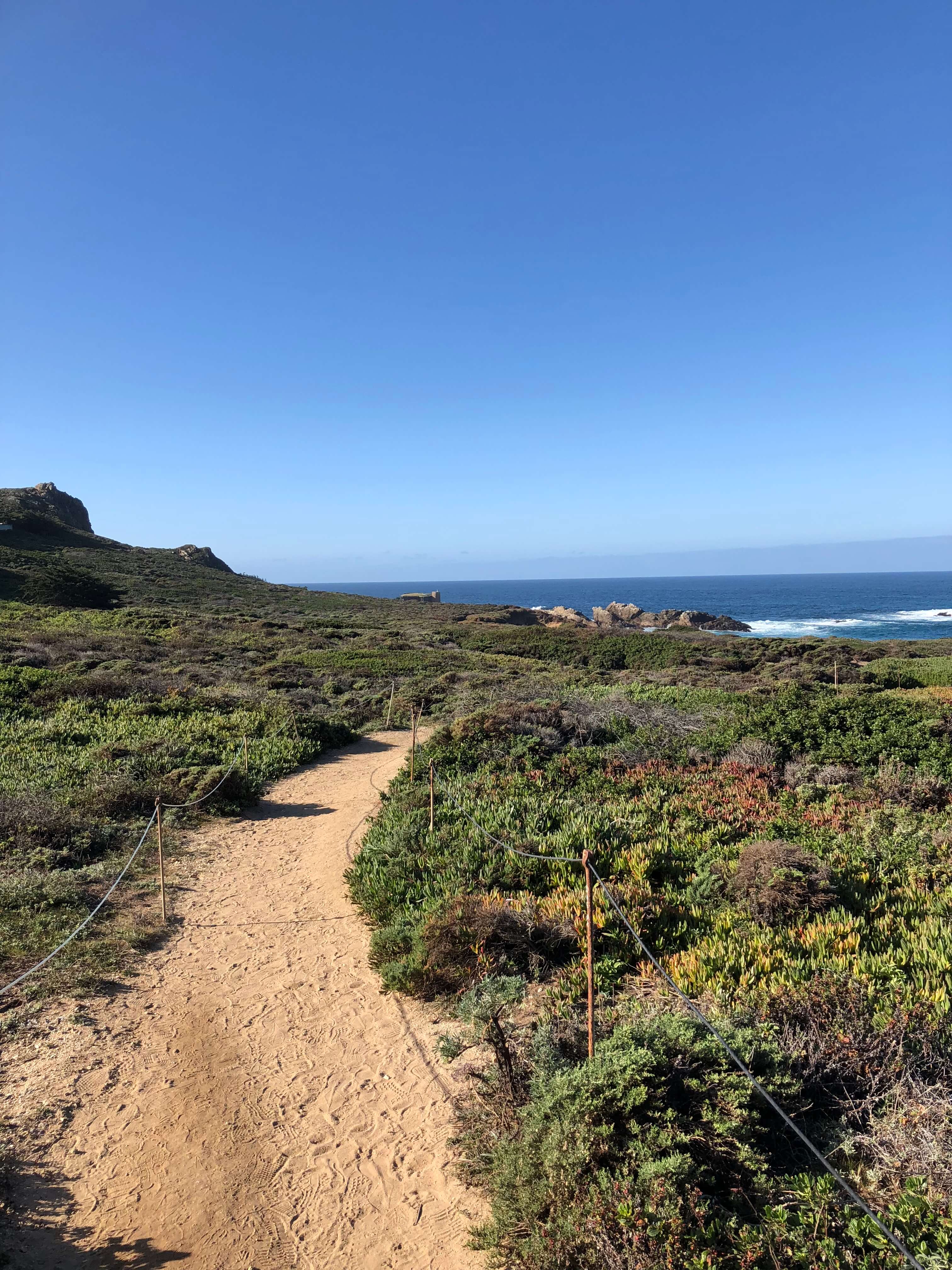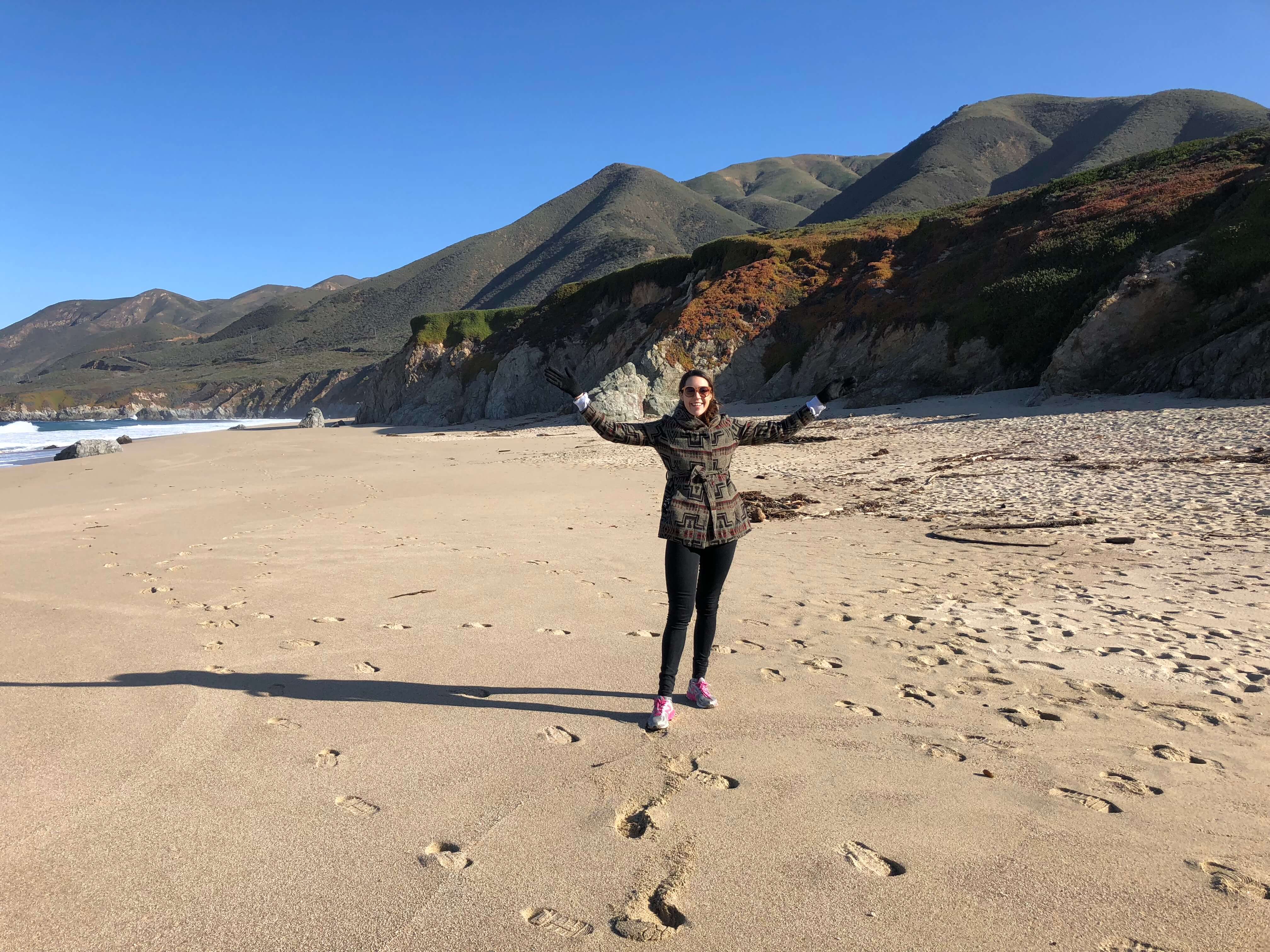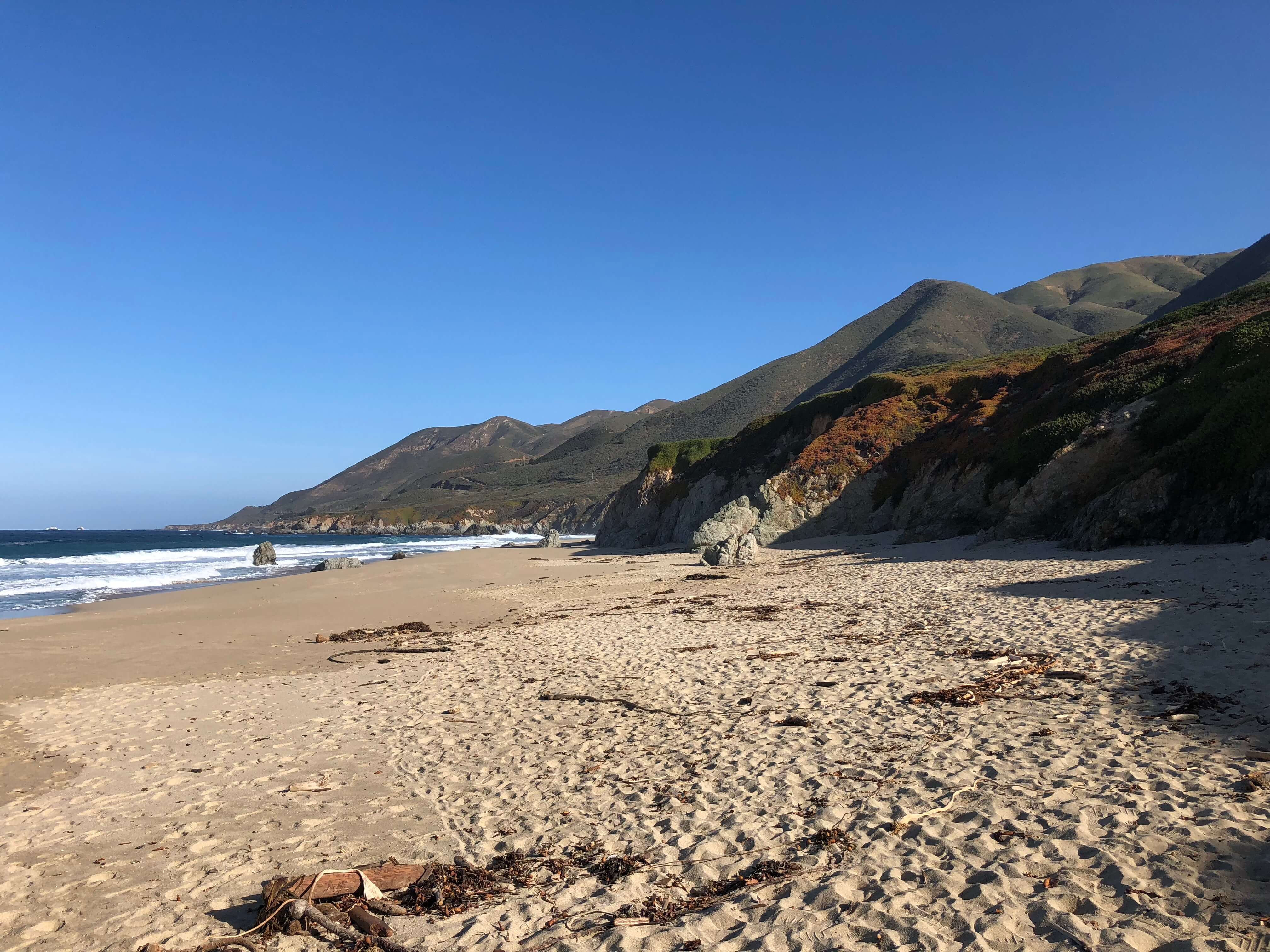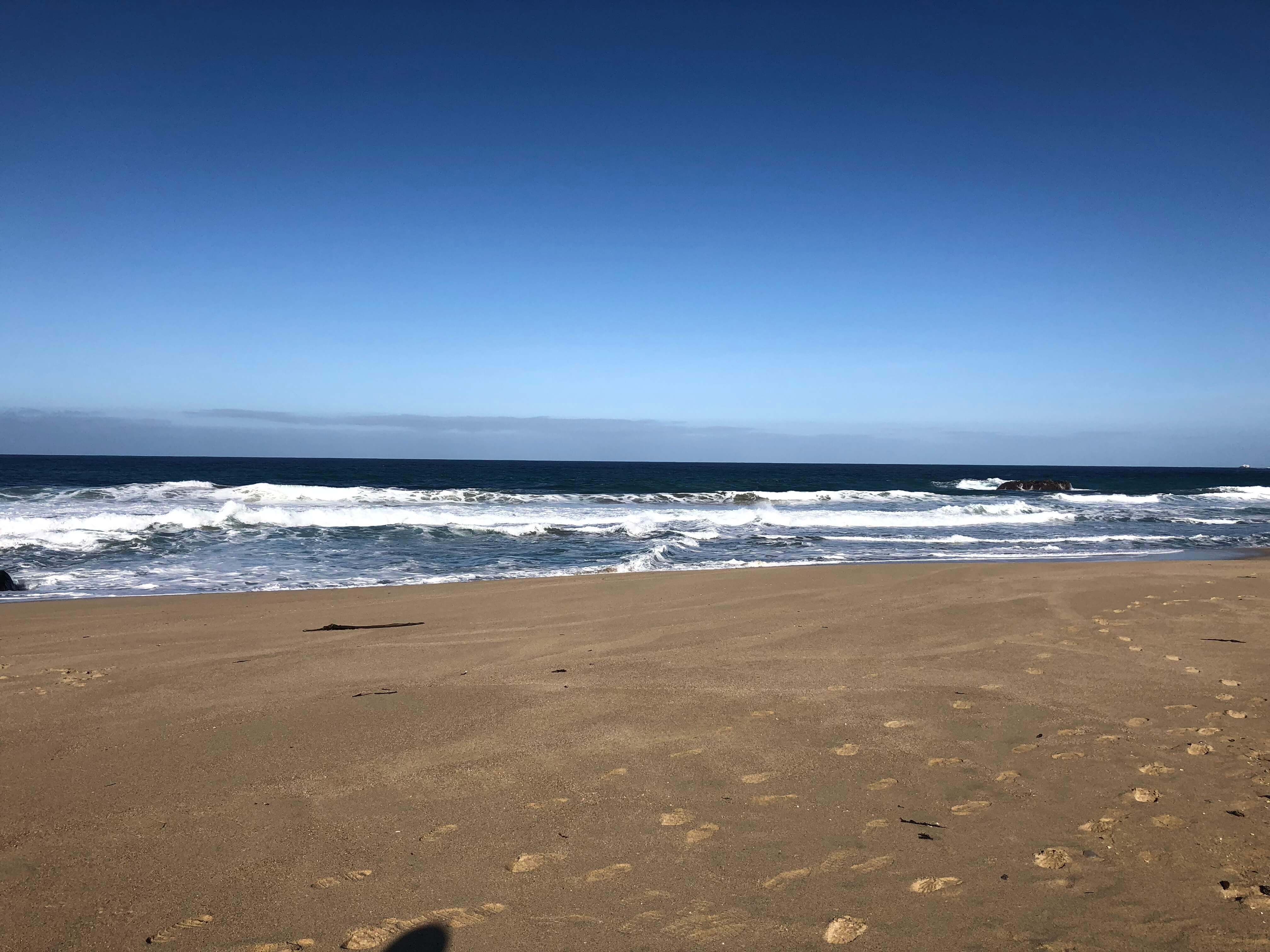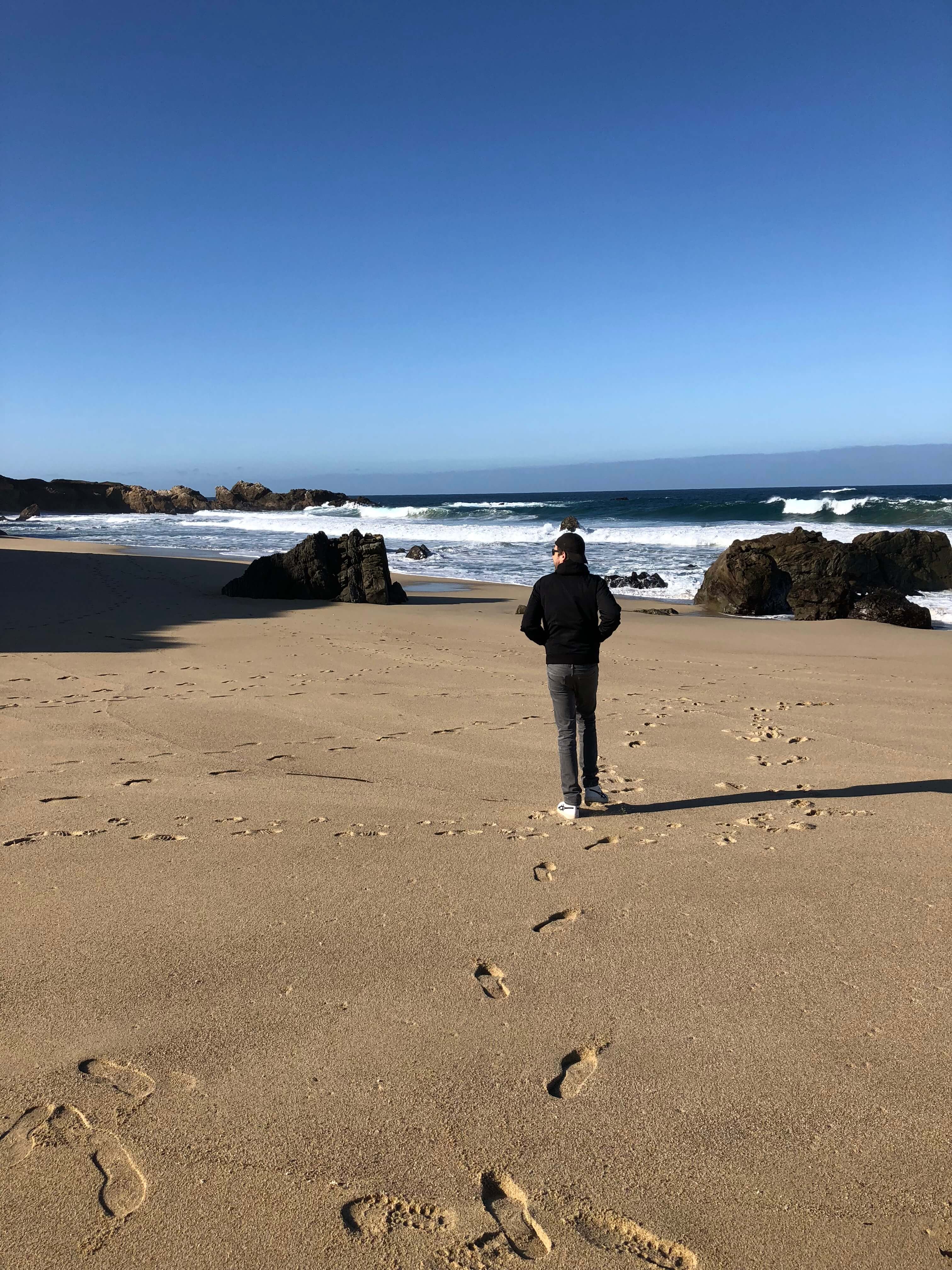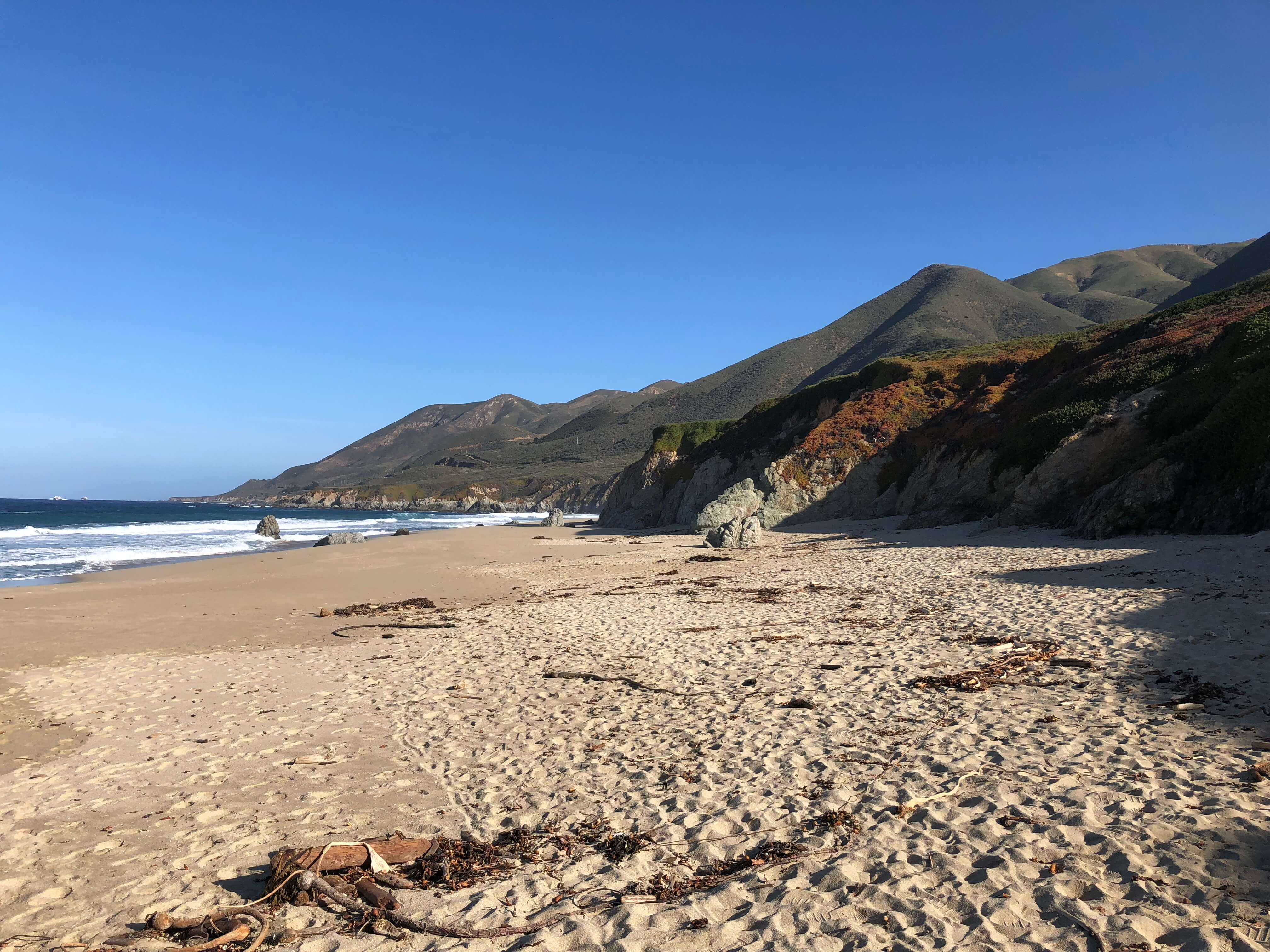 8. Garrapata State Park: This was an unexpected discovery and one that I'm so happy that we stopped to observe on our way to Big Sur. The beauty of Highway 1 is that there are so many things to see along the way as our senses were awakened by the incredible scenery such as when we stopped at Garrapata State Park. After we parked, we walked along its coastal trail, which lead to the most picturesque beach that was filled with massive rocks, gorgeous flowers, coastal vegetation and areas for hiking. While we didn't have time to stay all that long, it was so worth the stop as we were in awe of its magic and sheer beauty.
Thank you to the 5th Avenue Deli and the Lugano Swiss Bistro for our incredible meals and Carmel Road and Dawn's Dream Winery for our wine passes. All opinions, as always, are my own.