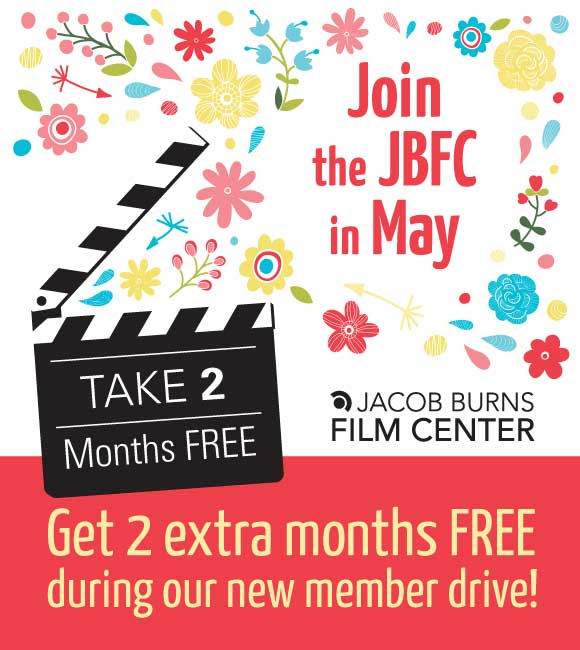 Ever since we have moved up to Westchester, I've been seeking out new and cool things to do with the family. Way back in March, my daughter and I had the incredible opportunity to attend a viewing of the equally incredible film, The Little Prince at the Jacob Burns Film Center, a nonprofit movie house that screens a variety of new releases, foreign and documentary films, unique series, and special events. Not only was I blown away by the movie, but was in awe of the programming at the Media Arts Lab that included a space that is filled with editing suites, a recording studio, a soundstage, a screening room, an animation studio, and much more!
With so many cool programming happening year-round, it makes sense to take advantage of the arts and become a member. This May, they are hosting their Join In May campaign (valid until May 31st) where new members can get a standard membership, plus two extra months free! Not only will you get the much-needed arts in your life, you'll also receive special member benefits, and help the JBFC continue to serve the community with quality film and education programs. As member, you'll get offers like $5–$10 off your movie ticket, complimentary ticket offers, and special members-only invitations. Plus, you'll get free popcorn on the first Wednesday of each month, waived registration fees for classes, and special offers with their business partners. There are even more special benefits with increased levels of membership—like the Family Membership where you'll get 10% off class prices and eight family comp passes.
Additionally, you'll get face-to-face access with filmmakers and actors such as Richard Linklater, Billy Crystal, Ryan Gosling, and Meryl Streep, or learn to make movies of your own with classes in animation, screenwriting, and filmmaking at the JBFC Media Arts Lab! They also feature tons of fun movies  like (Matilda [June 18–19], Pee-wee's Big Adventure [July 16-17], and The Muppets [August 20-21], new releases like Maggie's Plan, and  the original series (Jazz Sessions: The Greats on Camera [May 12–June 9]and Sounds of Summer: New Music Documentaries [July–August]).
Giveaway! Enter to win one Family Level membership. The free Family membership will be a year-long membership. To enter, visit Join In May campaign and leave a comment telling us what programs in 2016 you are excited to check out in the comments section. We will randomly pick a winner on 5/16 at 6pm EST.
Rules: Contest open to local residents, 18 years old.  Winner will not receive the two additional months for free, only 12 months of membership to the Jacob Burns Film Center