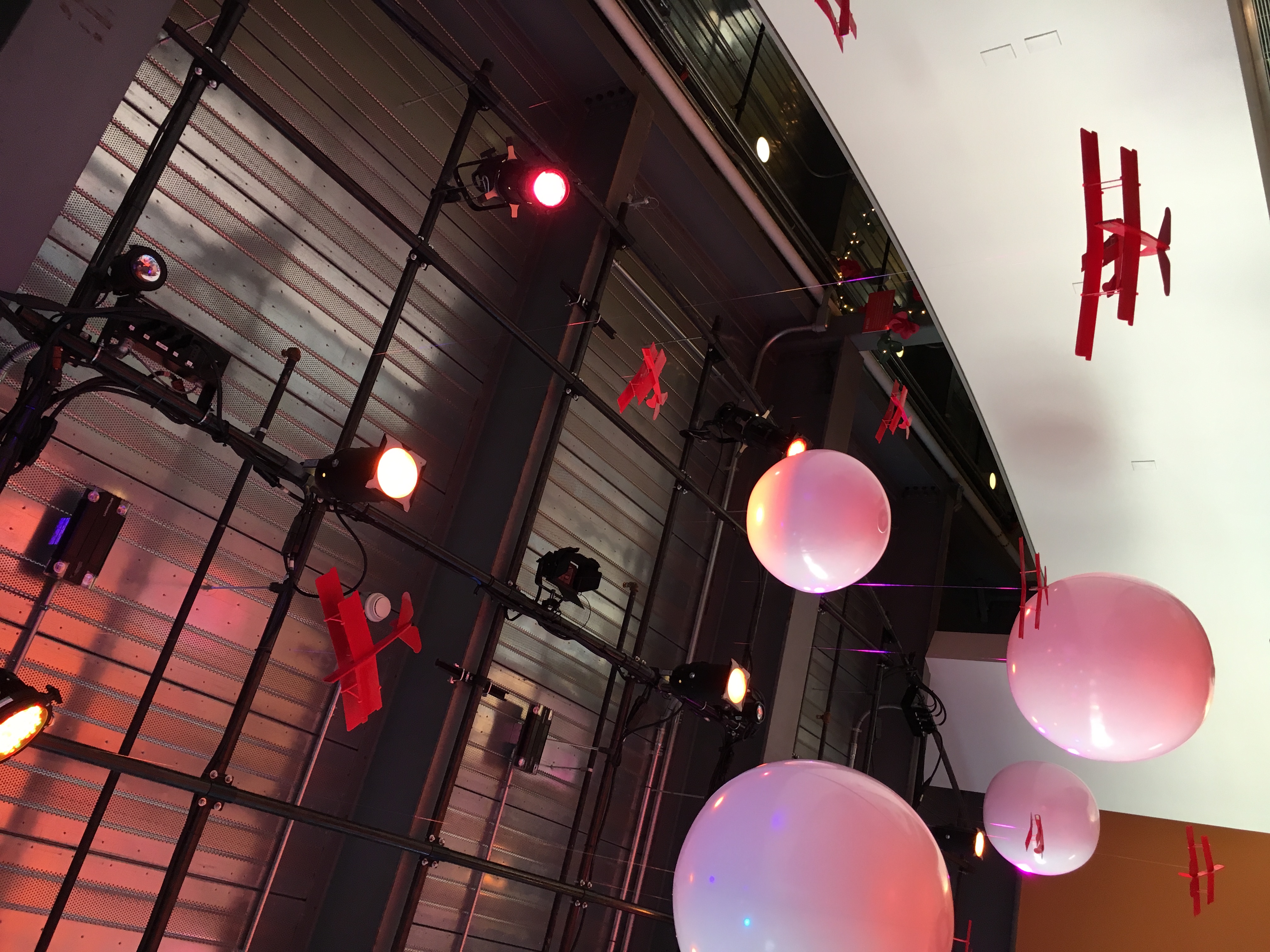 As I mentioned, my daughter and I had an incredible time taking in a screening of The Little Prince as well as having the opportunity to meet director Mark Osborne. After the film, we walked over to the Media Arts Lab, an innovative educational center where kids, teens and adults can take really interesting and innovative classes. This includes a space that is filled with editing suites, a recording studio, a soundstage, a screening room, an animation studio, and much more. You can find their full list of classes here.
My daughter was in awe as we explored the space. They had tons of activities in place including a cool photobooth, stories, dancing, crafts, painting, and watched cool videos.
They also offer Family Saturdays@the Lab, the first Saturday of every month. These free events are a collection of different activities with the upcoming one on being held on April 2nd. This event will include a virtual sculpting software where families can make robots,self-portraits, monsters, and more! 
A place for discovery, learning and fun, The Lab at the Jacob Burns Film Center has workshops that whole family can benefit and grow from.
Check out their complete course list here: https://education.burnsfilmcenter.org/education/courses