Rainy, wet and a super weird May. We are dealing with you, but, wow, it's been an annoying month, filled with indoor activities. While we did have a really nice day on Saturday, the next day was greeted with more showers and general dreariness. To break up the day, we ventured to LEGOLAND Discovery Center to build and create with the classic, and always fun, LEGO bricks.
Located in the Truman Show-esque Ridge Hill Shopping Center, the girls couldn't have been more thrilled for the visit that was amplified by their squeals of excitement when they saw the brightly colored yellow interior of LEGOLAND. After a quick family picture, we were taken in the LEGO factory area where the girls quickly found stations to play with, and even received a commemorative LEGO at the end. We then went on the Kingdom Quest Ride as we were given a collaborative mission to help rescue a captured princess. Guided away on a cool-looking chariot, my 2.5-year-old was a little hesitant (perhaps due to the darkness of the ride) but warmed up to the experience as we zapped computerized ghosts and beasts along the way.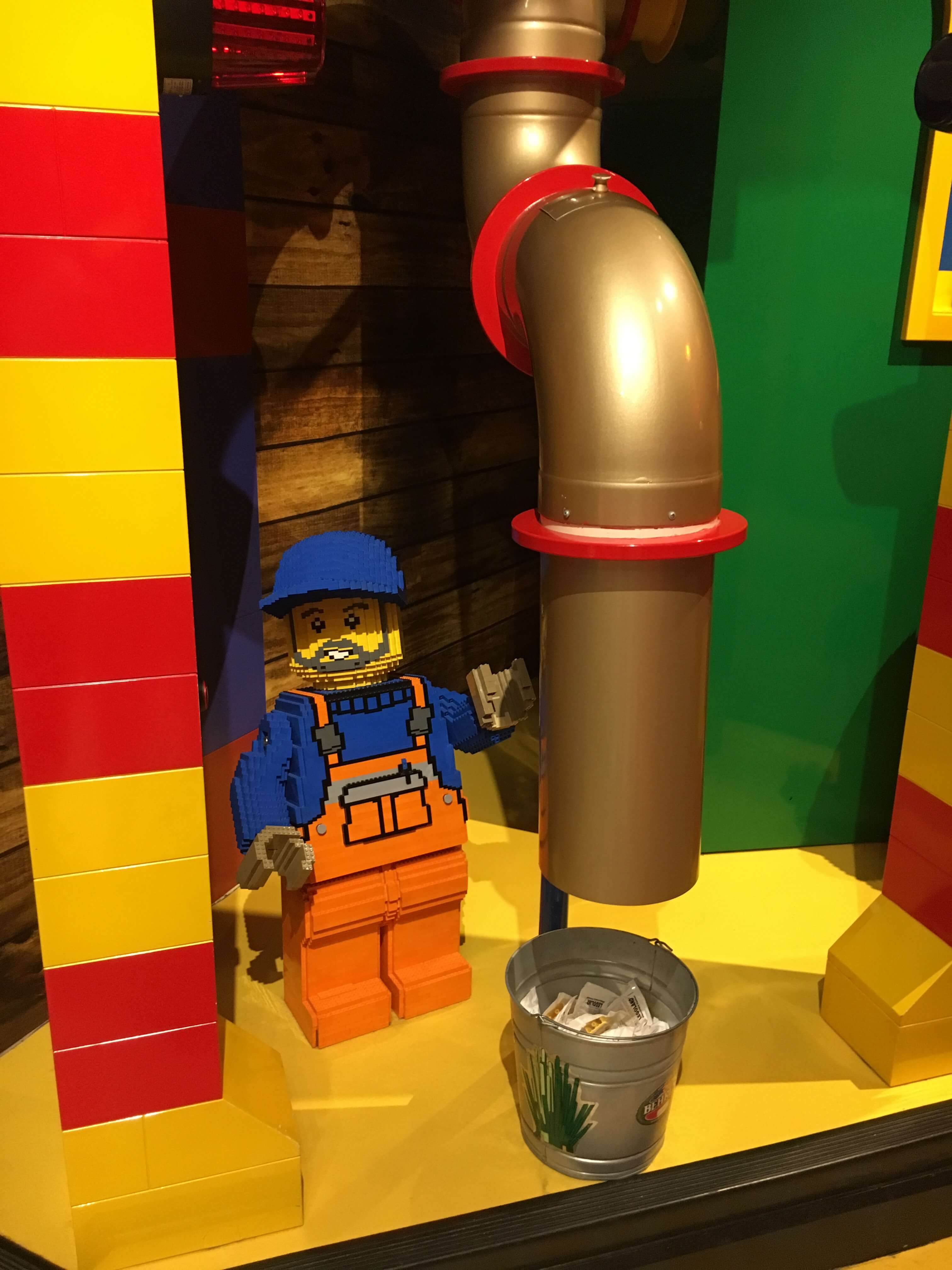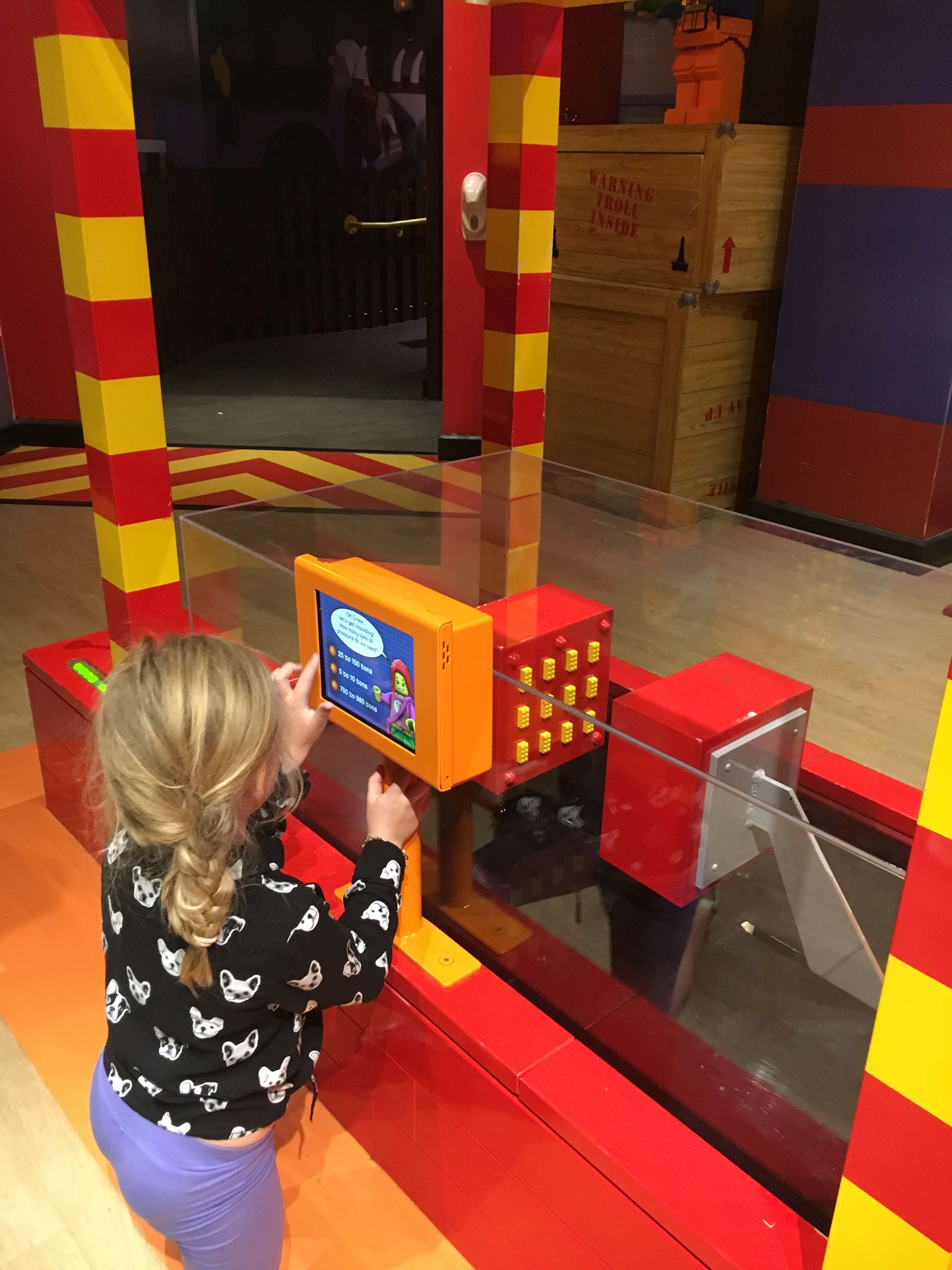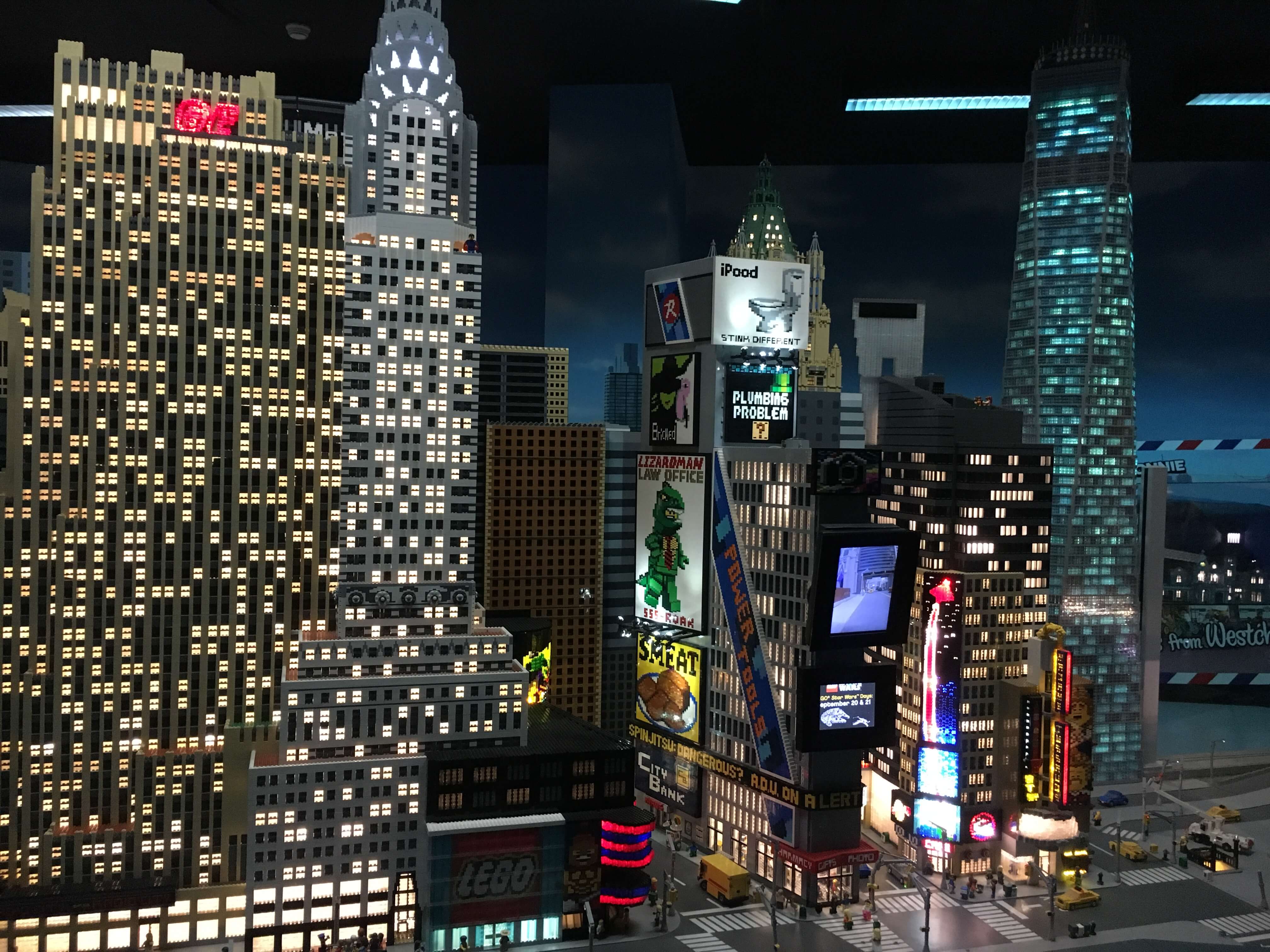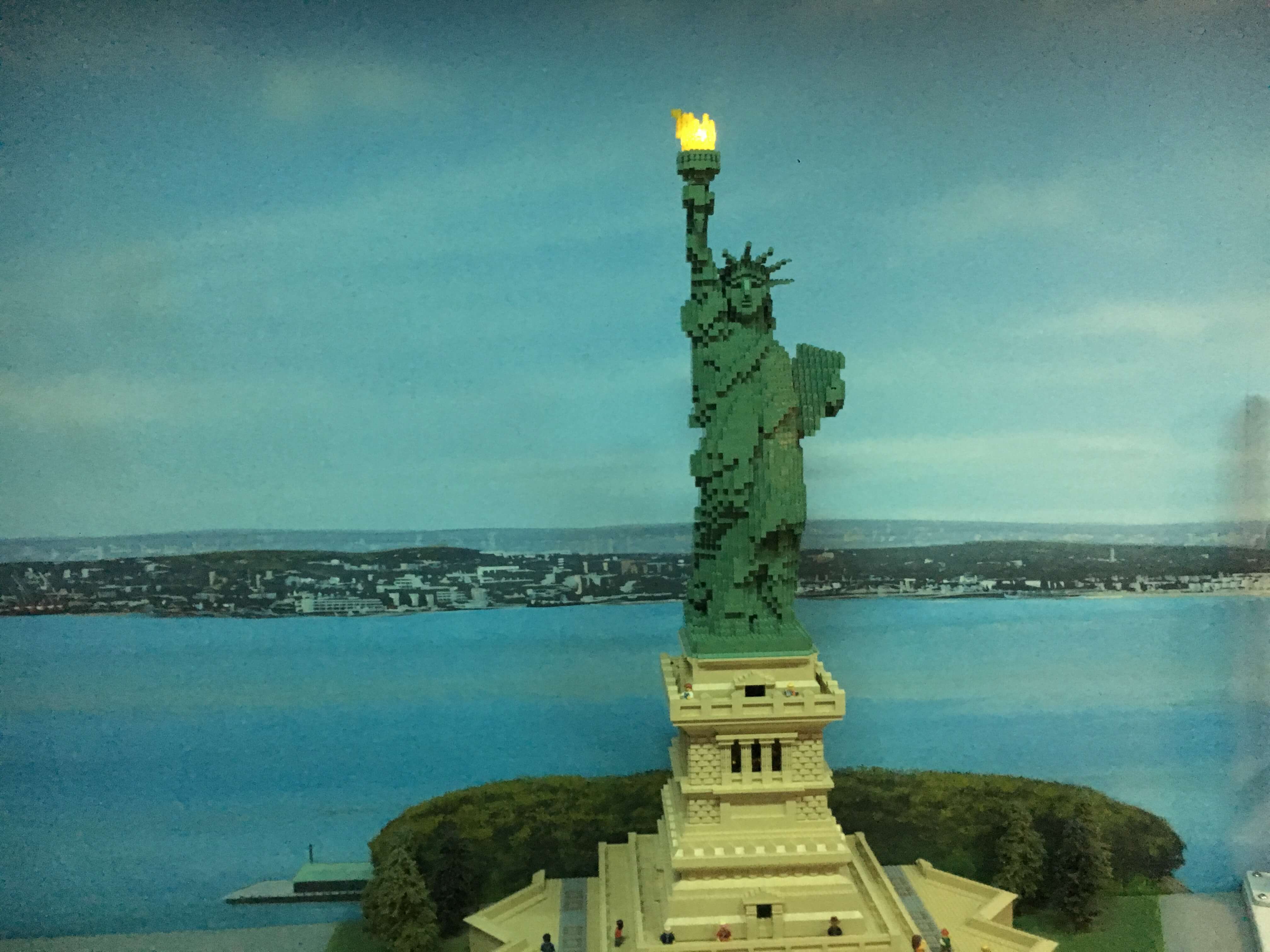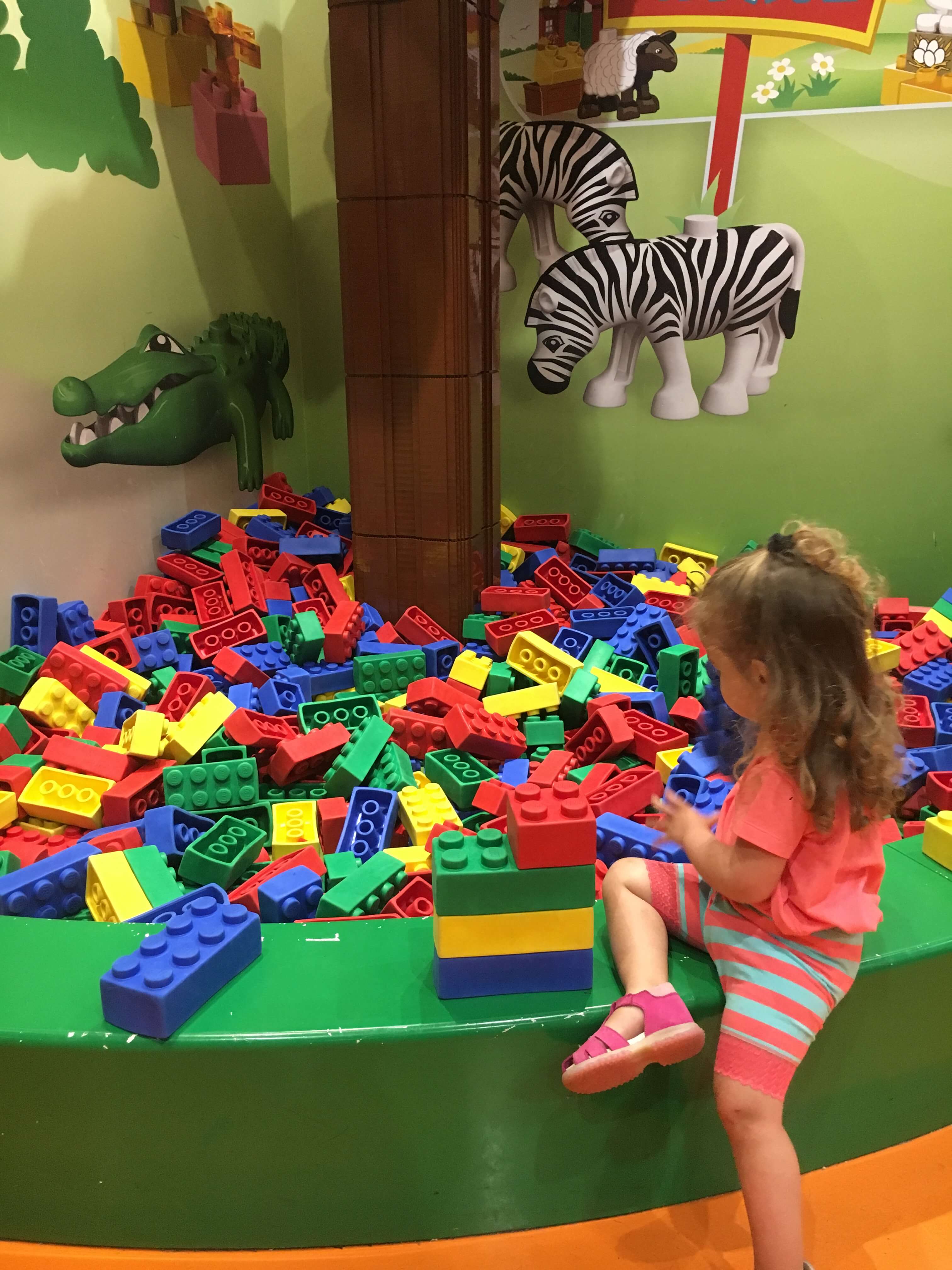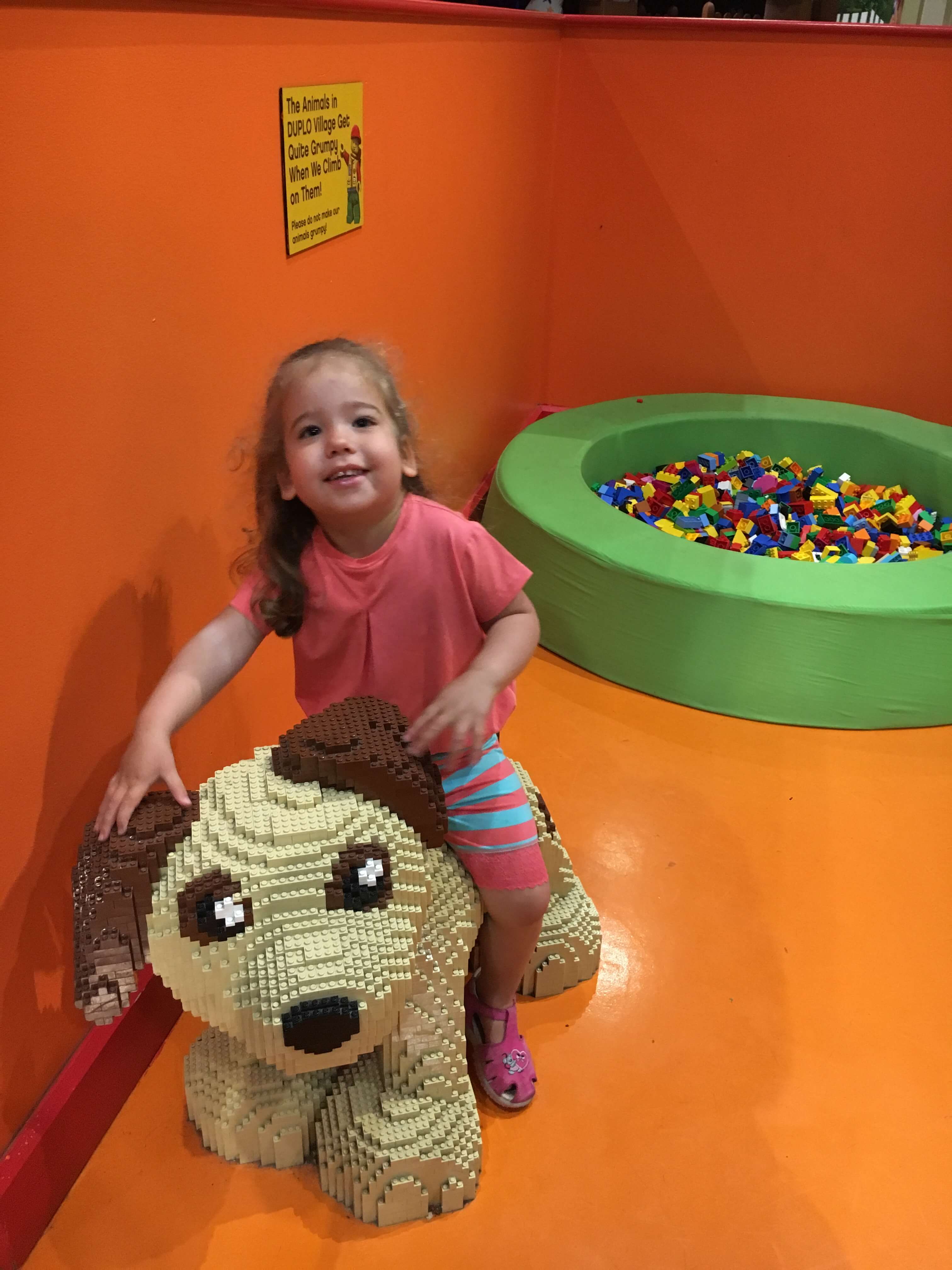 Next up was Miniland (my personal favorite), a miniature NYC made up over 1.5 million bricks! Incredible to look at, this Mini NYC is composed of favorites like the Statue of Liberty, Central Park, Grand Central Station, and even features an ode to Westchester and Ridge Hill. This experience lead us to the main area that was filled with color, and of course, tons of LEGO activities. My older girls went to check out the new Ninjango City Adventure where my tot and I went to Duplo Village. Here, she climbed into the giant LEGO pit, complete with softer and bigger blocks that was awesome for her little hands as she constructed towers. The village also has a slide and LEGO animals that she loved to sit on and touch. A fantastic experience for the 2-5 set that she continually wanted to return to, and of course, cried for when we had to leave.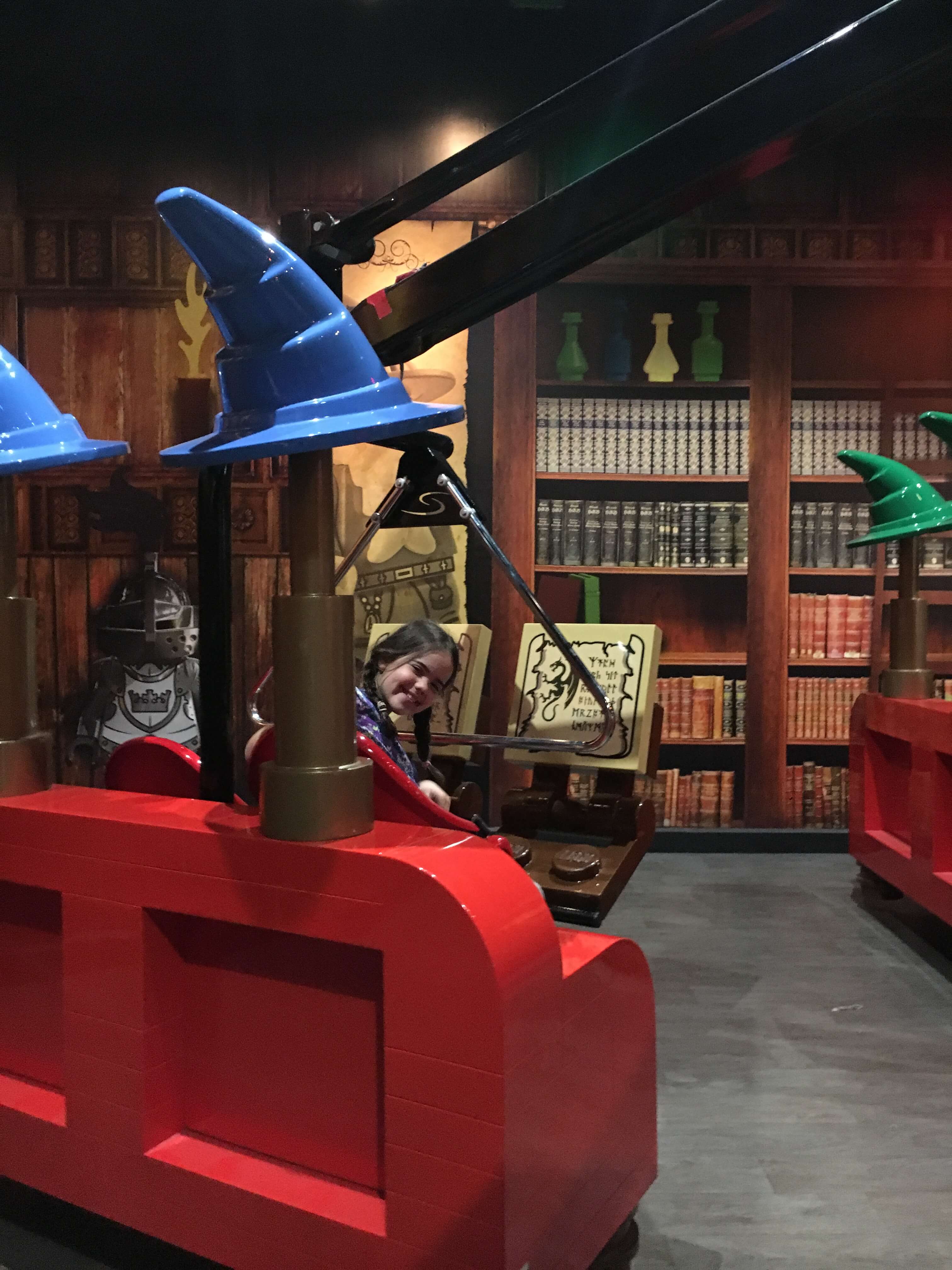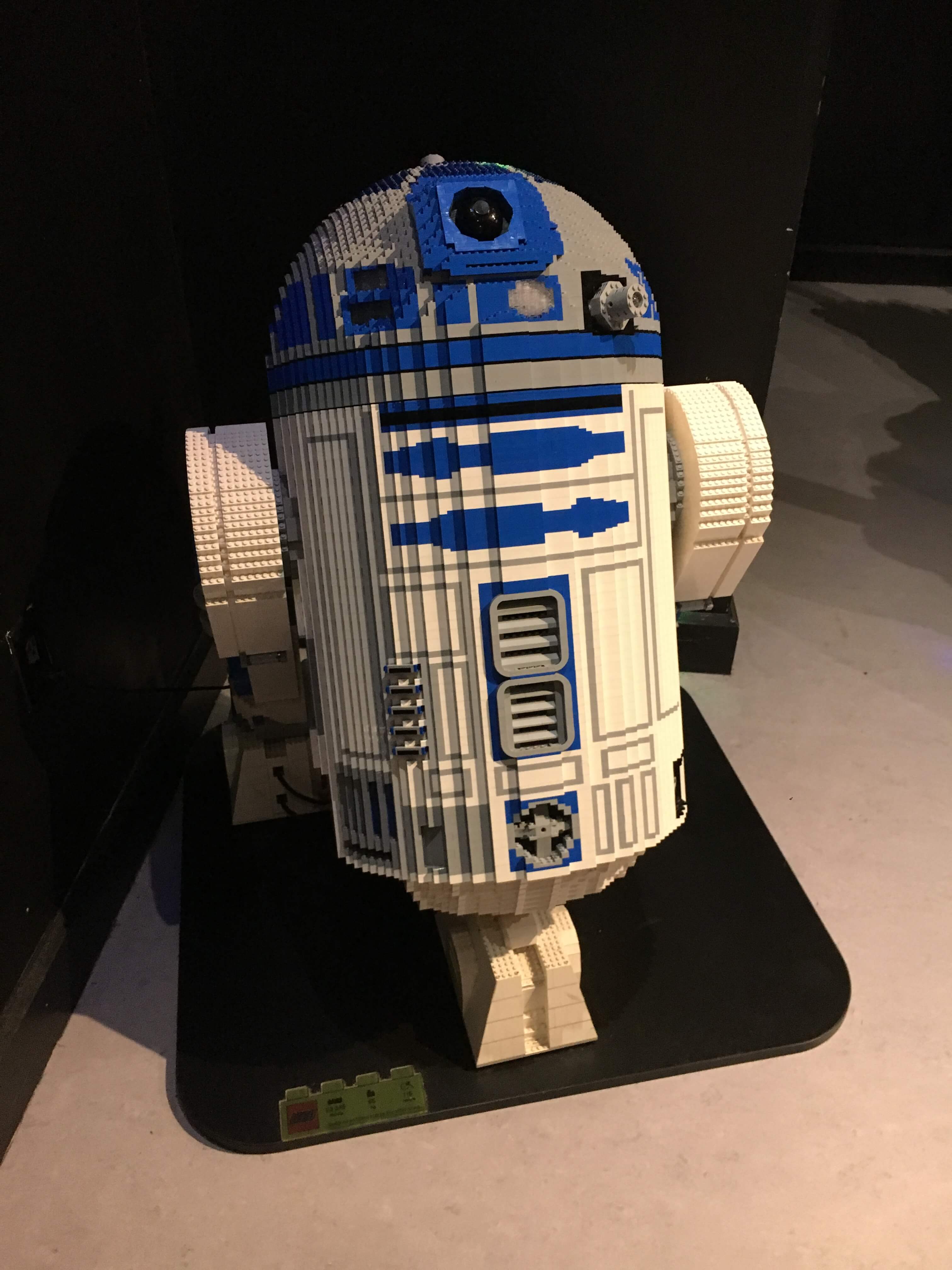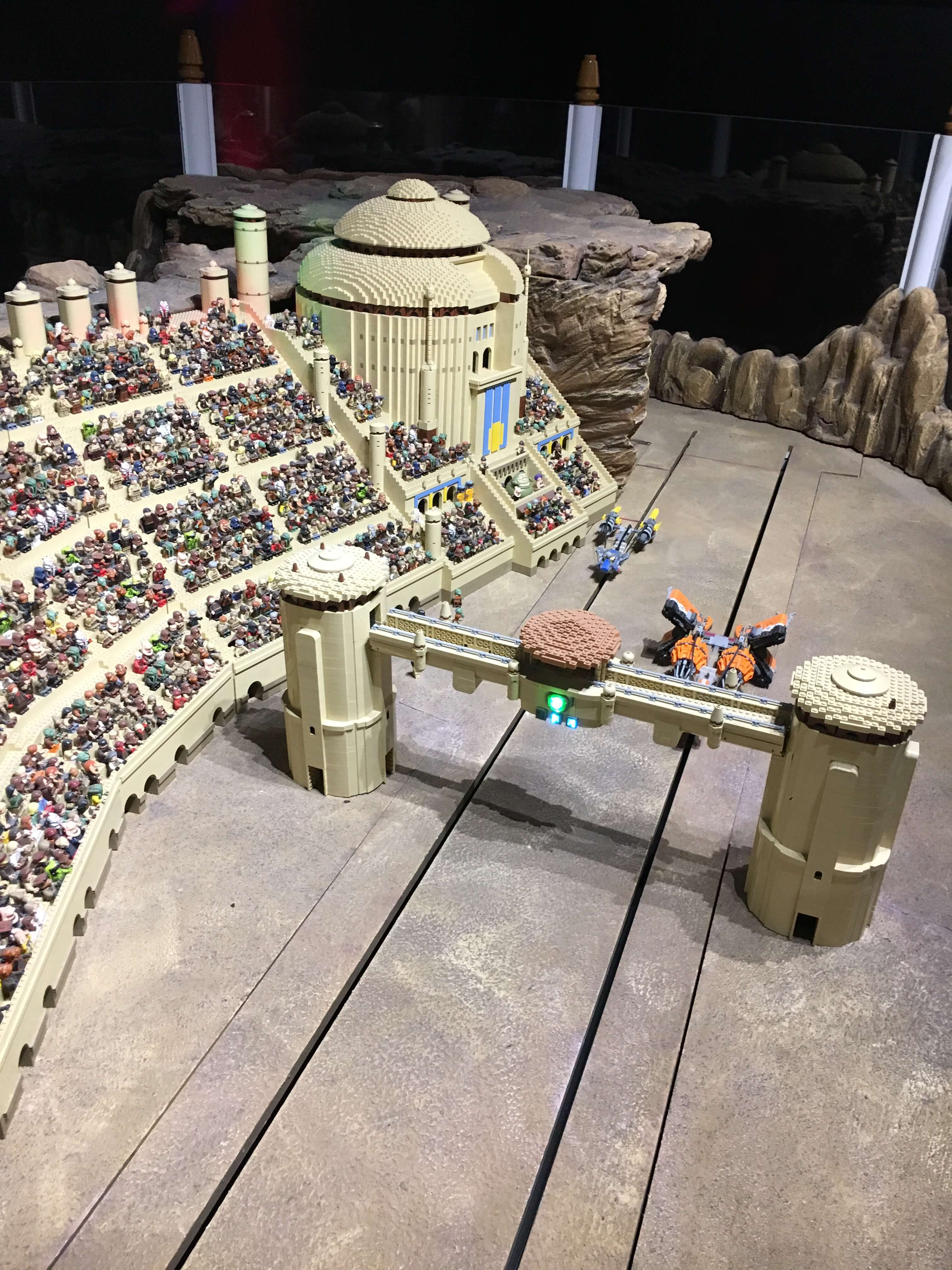 We then checked out LEGO Friends for some killer karaoke (or really laughing at the mic), serious peddling on the Merlin's Apprentice Ride and the interactive (and really fun!) LEGO 4D movie. You will get wet! There was also the fun LEGO Build and Test area where you can build a LEGO car, then test its speed and the Earthquake Tables where you can build LEGO towers and test their strength as the table starts to shake. We ended the experience by checking out the galactic world of LEGO Star Wars: Episode 1 featuring over 200,000 LEGO bricks.
And there's tons more to check out this winter! Check out a few of the LEGOLAND event highlights:
Winter & Wizards Adult Fans of LEGO Night! (December 7): Join us on Thursday, December 7 from 7:00 pm – 9:00 pm for a truly magically evening celebrating the holiday season, as well as your favorite wizards from the Harry Potter series! Throw on your Ugly Sweater for a chance to win our contest & take part in these spellbinding activities:
Activities include Harry Potter trivia, a magical build competition, find the Fantastic Beasts scavenger hunt, and more. You must be 18 years or over to attend. The fun starts at 7pm (last admission is at 8pm).
Holiday Bricktacular! (Saturdays and Sundays in December): 'Tis the season to be jolly at LEGOLAND Discovery Center Westchester during Holiday Bricktacular.
Enjoy the holiday fun every Saturday and Sunday in December, which includes:
Walk through a Winter Wonderland themed MINILAND searching for LEGO® presents in a bricktastic scavenger hunt
Help the LEGO delivery truck get all of the hidden presents delivered by the holiday for a chance to win a family four pack of Annual Passes
Snap a photo with our custom holiday themed builds created by Master Model Builder Anthony Maddoloni and enjoy winter and holiday themed mosaic builds in the Master Builder Academy
December Homeschooler Day! (December 12): If the yellow school bus is your own car, unlock your child's creativity, brick by brick, and join us for Homeschooler Day. Our attraction is the ideal place for fun and education, offering hands-on learning for children ages 3-10. The workshop for December is all about seasons.
Little Playtimes (Tuesdays): Little LEGO lovers can enjoy big fun at Little Playtimes on most Tuesdays between 10am and 2pm. Enjoy activities including DUPLO Story Time, Farmer's Workshop, and newly added Animal Bingo.
LEGO® Ninjago City Adventure (NOW OPEN): Don't let that winter weather get you (or your kids) down! Our awesome indoor attraction will enable your energetic littles ones to let off some steam for hours. Pick up your swords and don your headband if you haven't yet checked out LEGOLAND® Discovery Center Westchester's newest attraction? LEGO® Ninjago City Adventure, a 2,300-square-foot interactive play area (larger than four average-sized NYC apartments!), immerses guests into the world of the popular LEGO® Ninjago building sets.
Get there: LEGOLAND Discovery Center Westchester
39 Fitzgerald Street
Yonkers
Sunday: 10:00am – 7:30pm
Monday – Saturday: 10:00am – 9:30pm
For more information, please visit: https://westchester.legolanddiscoverycenter.com/
We were provided for tickets for the purposes of this review. All opinions are our own.