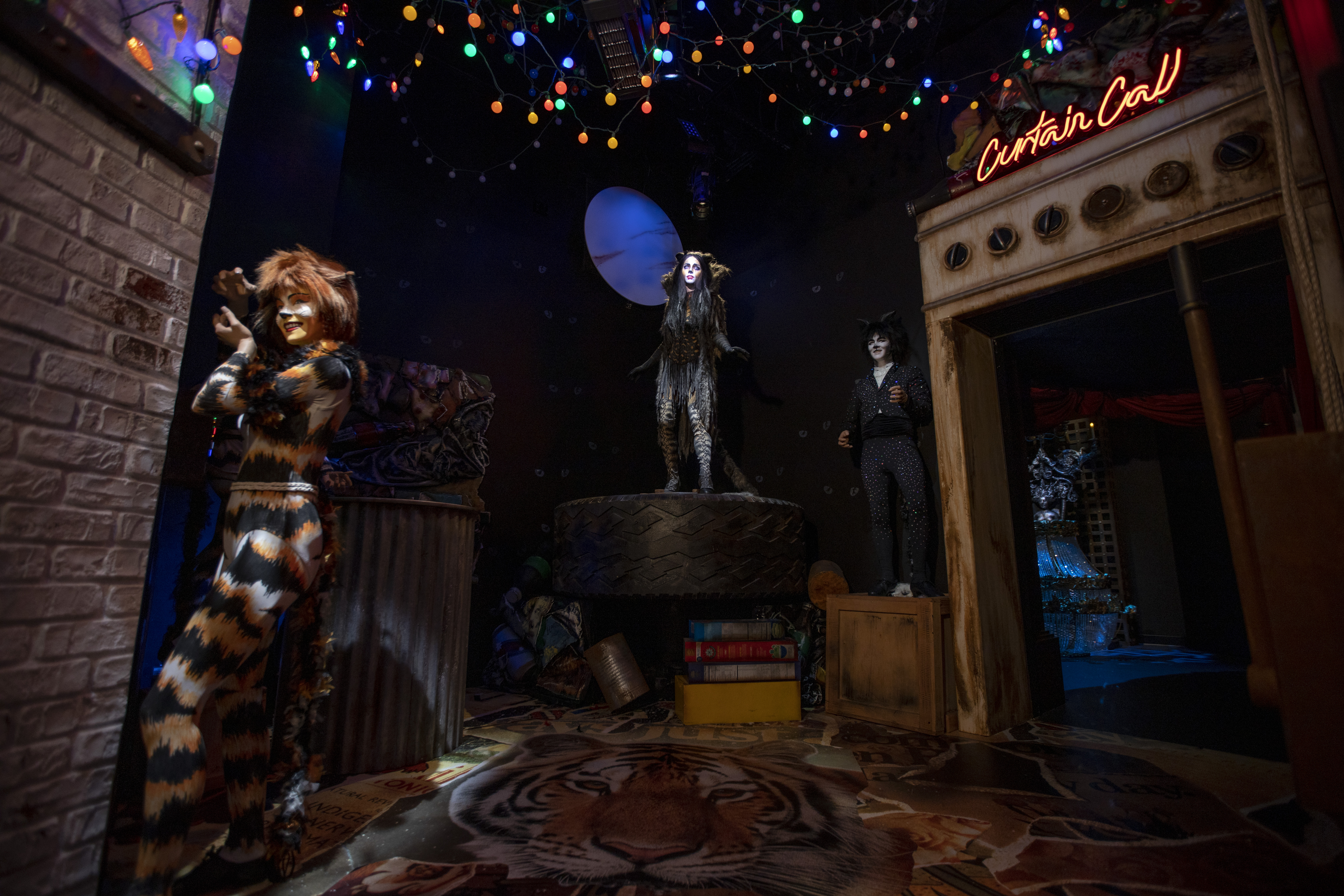 To be completely honest, Madame Tussauds was not on my radar of "must-check out" places to visit in NYC. As a native New Yorker, I tend to avoid Times Square, except for Broadway, but I was intrigued to visit when I heard the news of the new experience Madame Tussauds New York Presents Broadway that showcased some of Andrew Lloyd Webber's iconic masterpieces, including The Phantom of the Opera, Joseph and the Technicolor Dreamcoat, Evita, Sunset Boulevard and Cats through an immersive experience.
During this self-guided experience, we were transported behind the scenes in the world of Broadway. This all started with the Phantom of the Opera experience where we walked through a labyrinth of mirrors, ropes, pulleys, and props.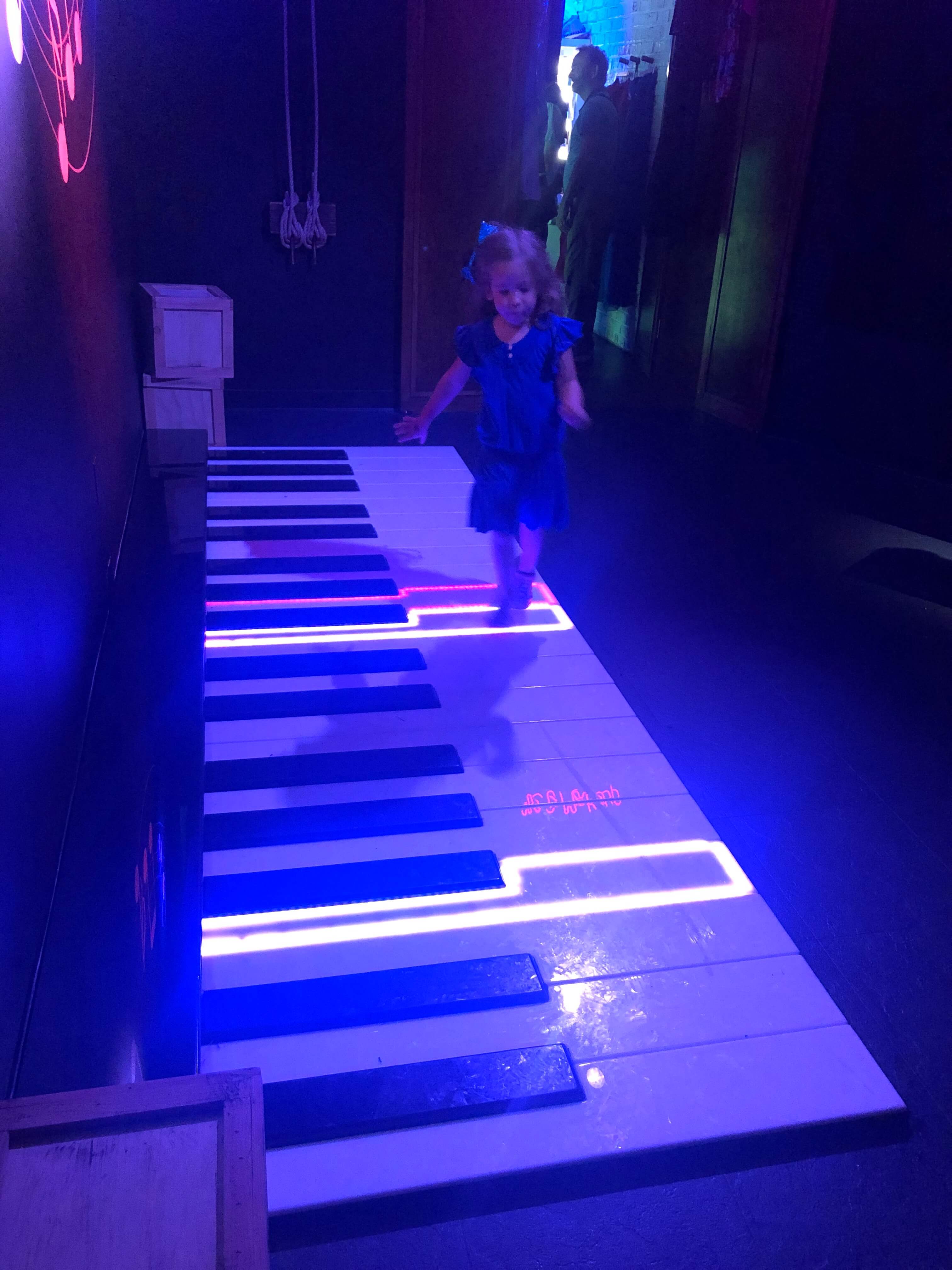 After the maze, we found ourselves in the piano room, complete with a wax figure of Andrew Lloyd Webber at the keys; while the kids played with the giant keyboard (similar to keyword at FAO Schwartz) where they had a blast playing the notes with their feet and running around.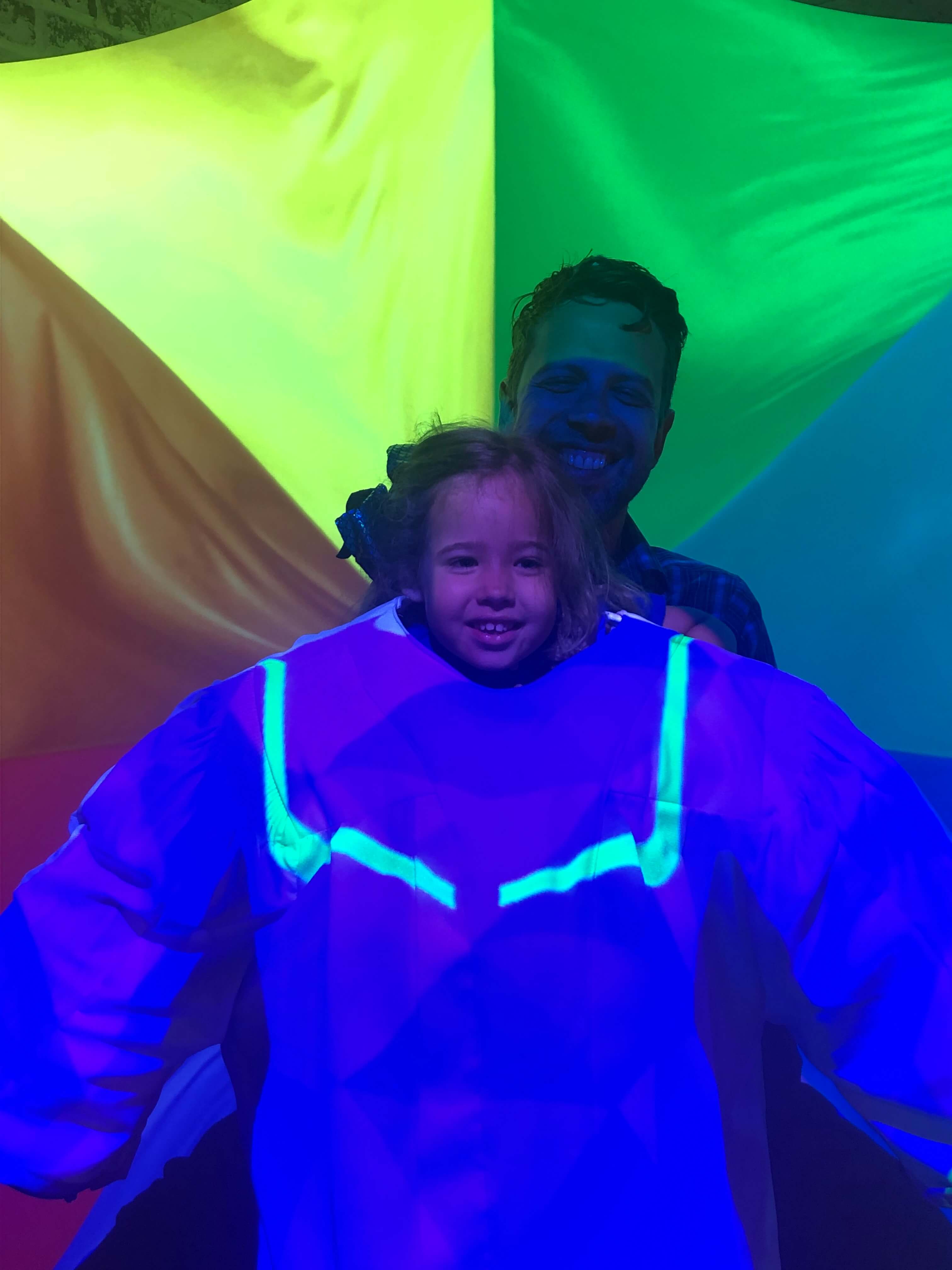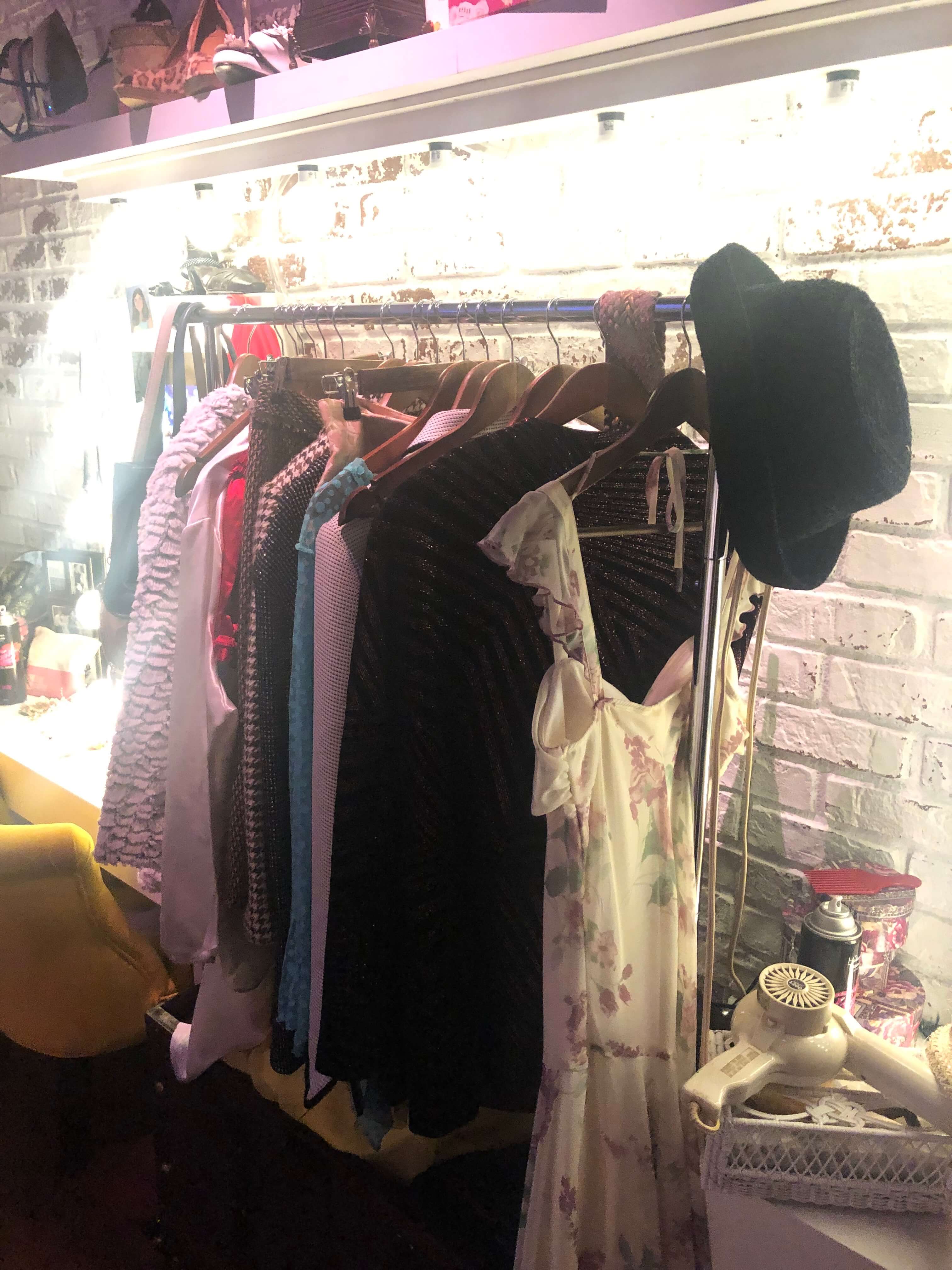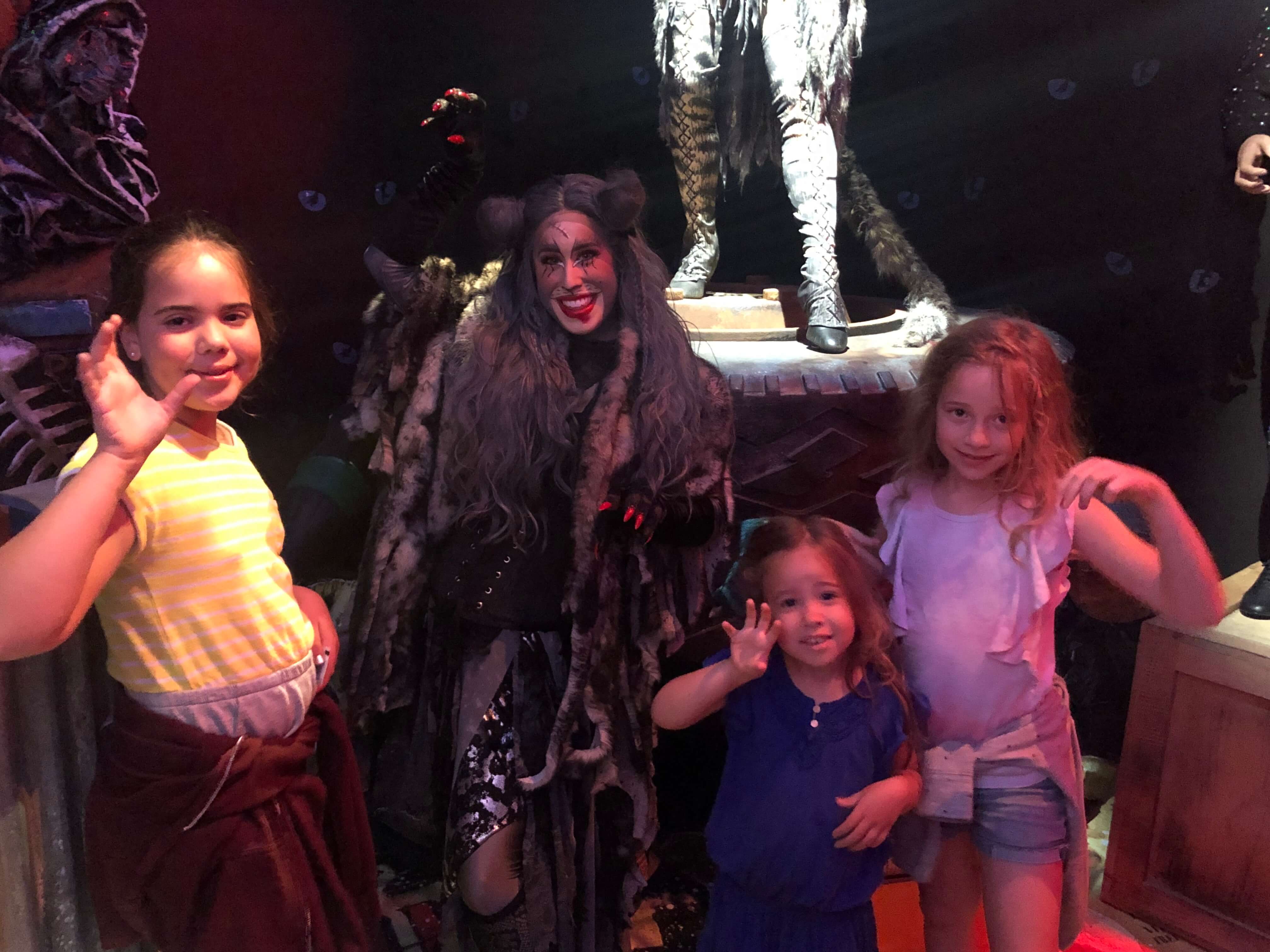 We then entered the costume room where the kids and I could try on a giant coat, wigs and take pictures. Being that we were backstage, the experience was made real by employees of Madame Tussauds who were dressed as Stage Manager, and even someone who was dressed as a character from Cats who energetically engaged with everyone who walked through the space.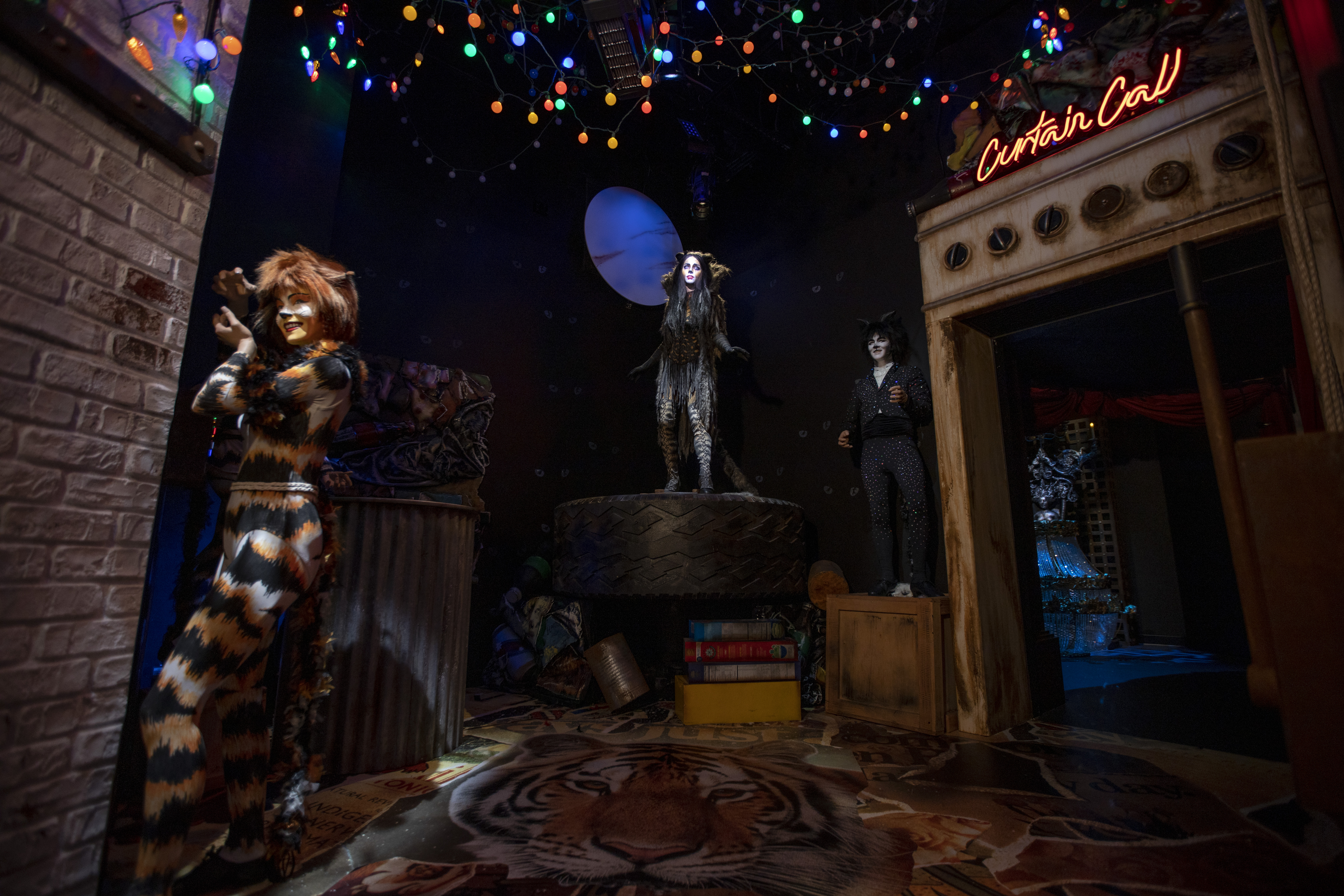 One of the coolest (and oddest) parts of the experience was seeing Grizabella, a singer  who belts out songs from Cats as you pass through the space. Incredibly, this is a the most technologically advanced figure at Madame Tussauds New York that will have you doing a double-take. There was also the fun The Phantom of the Opera station where you could try to sing and belt out classics, just like a Broadway star.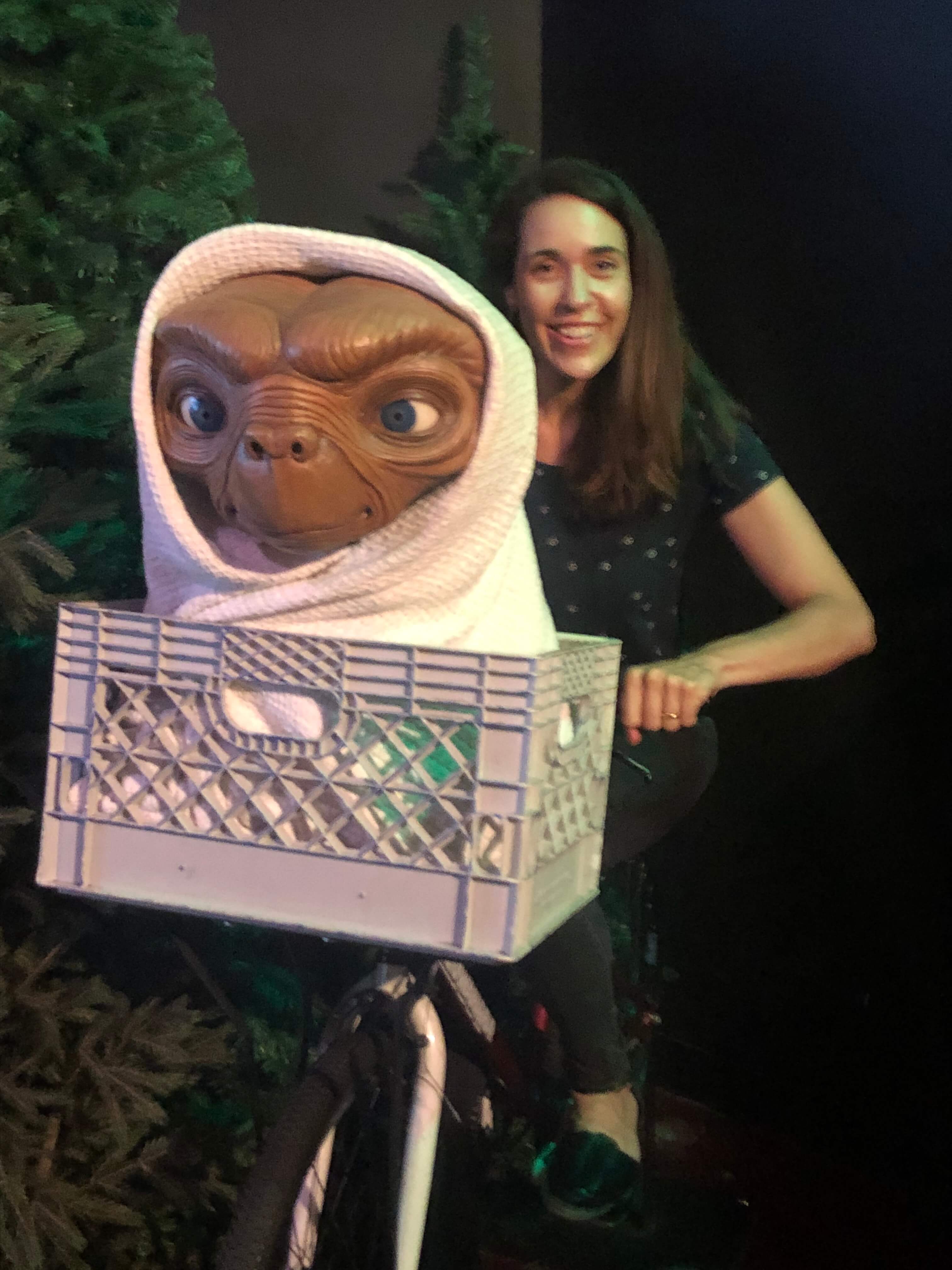 After the Broadway experience, we continued our adventure in Madame Toussands. The kids had a blast taking pictures with all of their favorite celebs, and I have to admit, so I did I, especially with ET.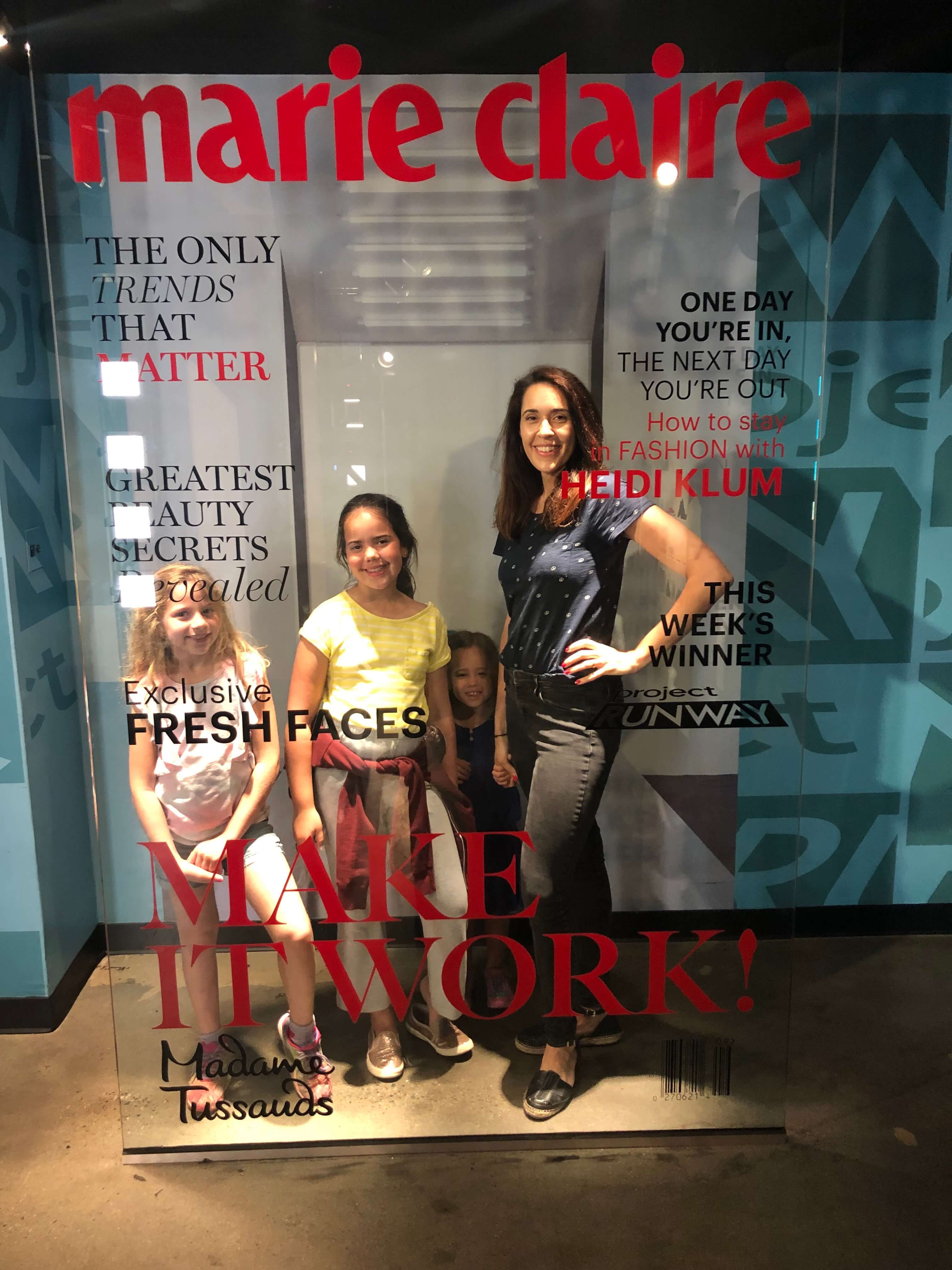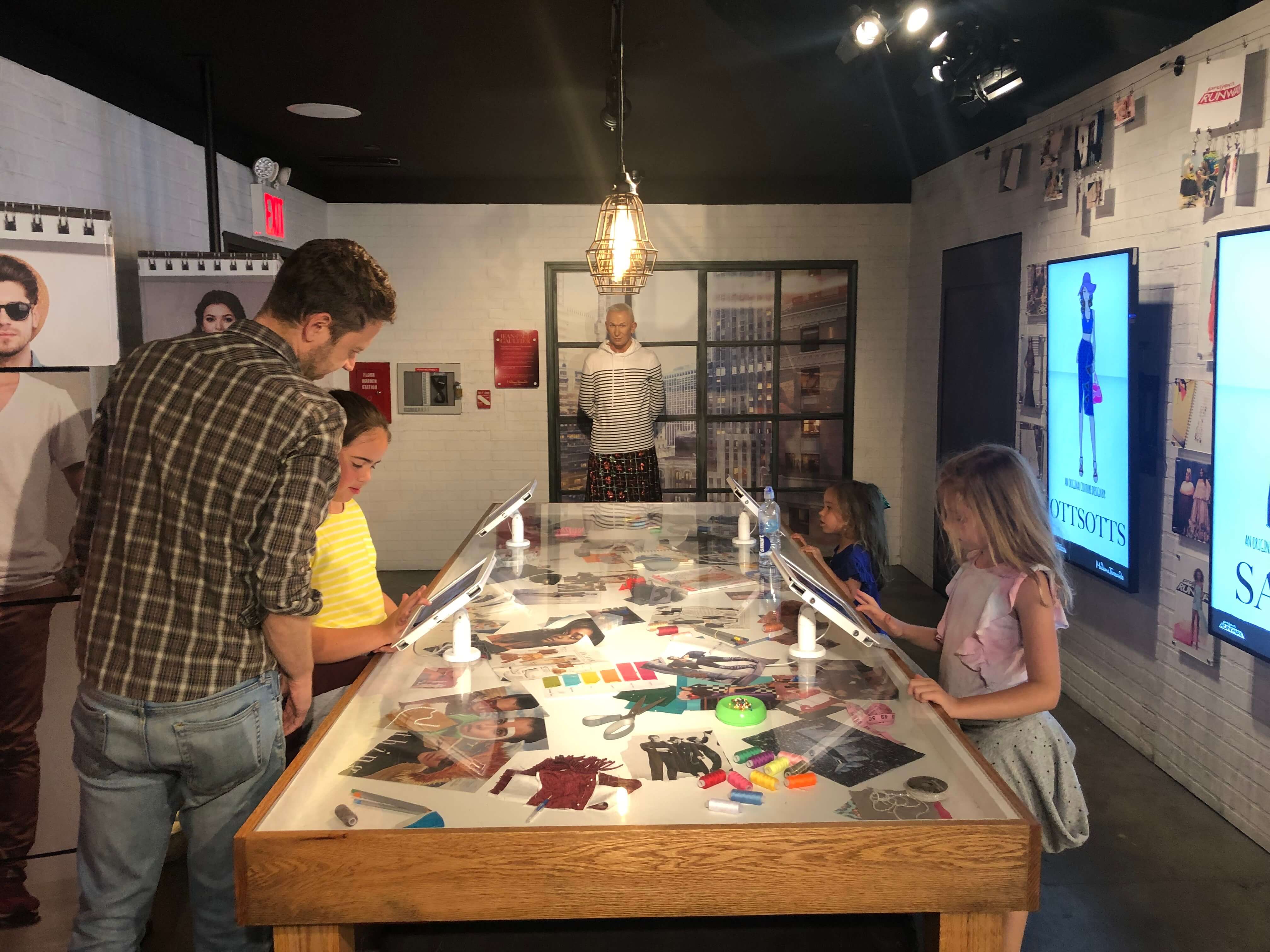 The Project Runway area was also a lot of fun for the kids who enjoyed the interactive elements of creating their own fashions, and then taking pictures in the giant magazine blow-up. The Ghostbusters and King Kong areas were also really fun, but were a little scary for my four-year-old who wanted to get out there as soon as possible.
An expected experience that offered something for everyone, I'm glad that we finally ventured to Madame Tussauds New York where we had a blast discovering a new way to experience the magic of Broadway on a whole different level.
Visit Madame Tussauds New York
234 West 42nd Street
New York, NY 10036
For more information, please visit: https://www.madametussauds.com/new-york/en/
We were provided tickets for the purposes of this review. All opinions, as always, are our own.