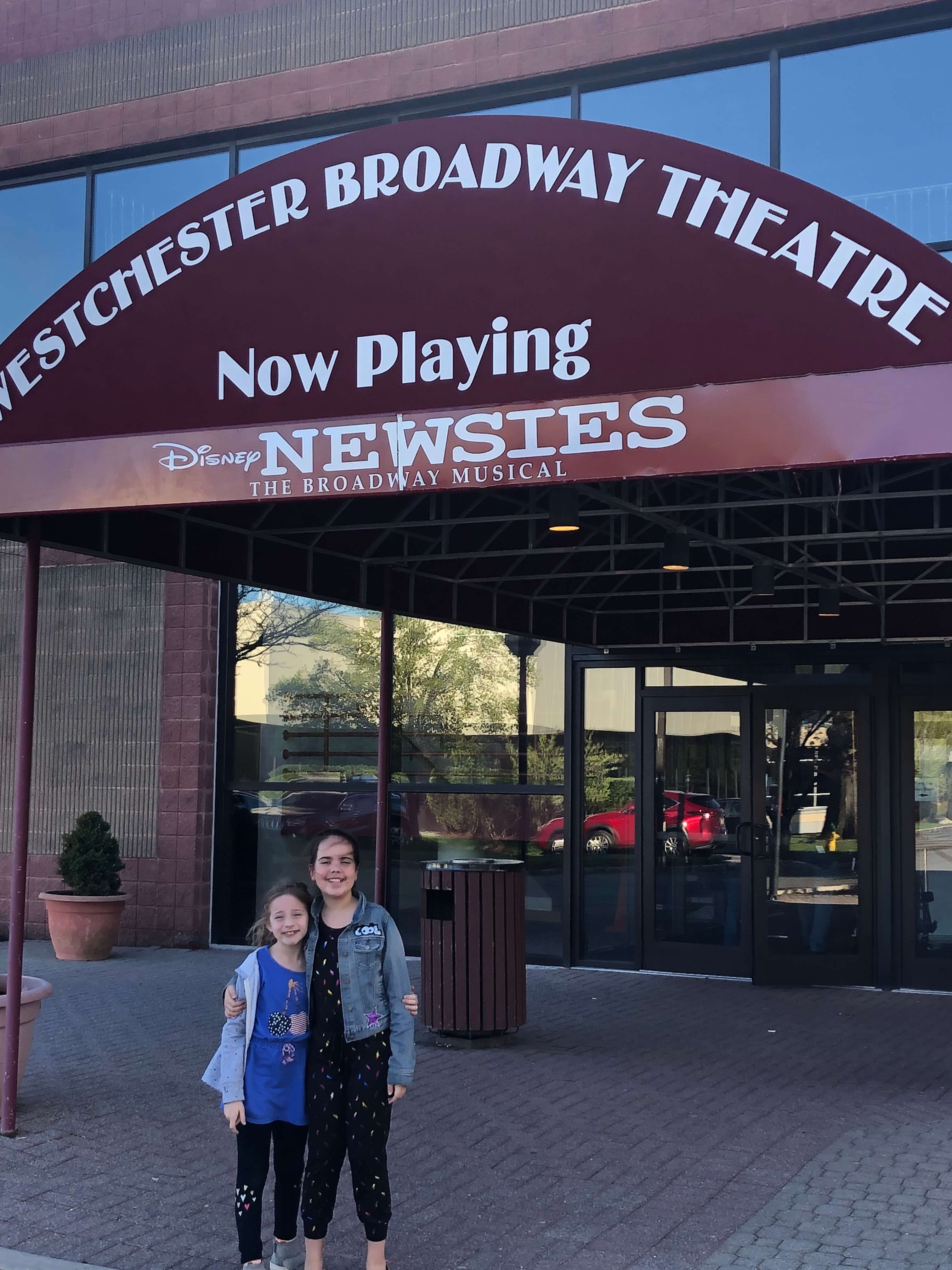 It has been two weeks since my older daughters and I saw Newsies at the Westchester Broadway Theatre and we are still buzzing from the dynamic performances.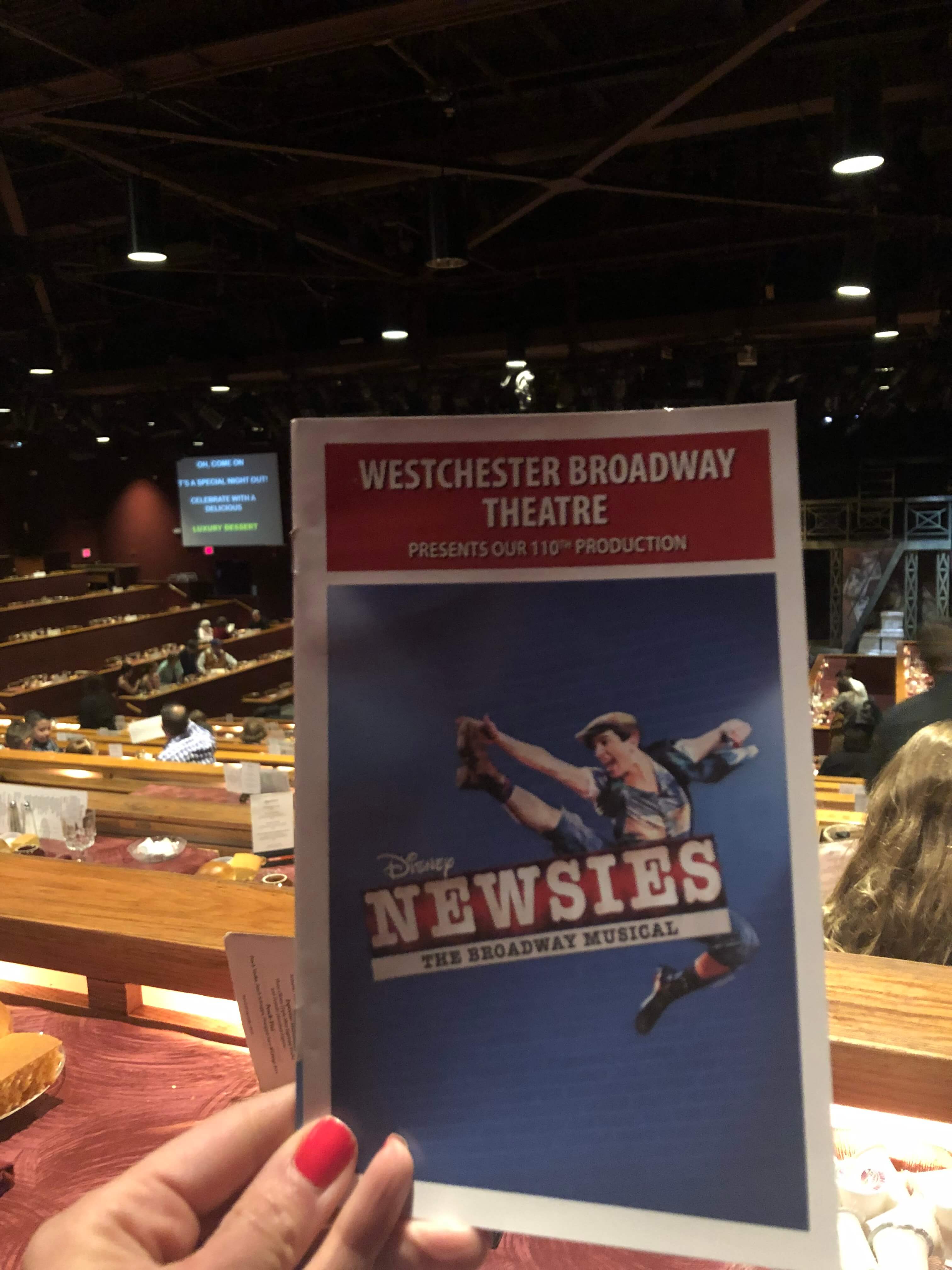 Having never been to a dinner theater, I was pleasantly surprised by the experience which included a full dinner and the show. Prior to the show, we were given a menu of six items, which was included with the price of the ticket. They also offered specialty items at an additional cost as well as drinks. The girls opted for chicken fingers and fries and pork with baked apples and I had the eggplant parmigiana. This package also come with dessert (ice cream); however, they also offer specialty desserts for an additional cost.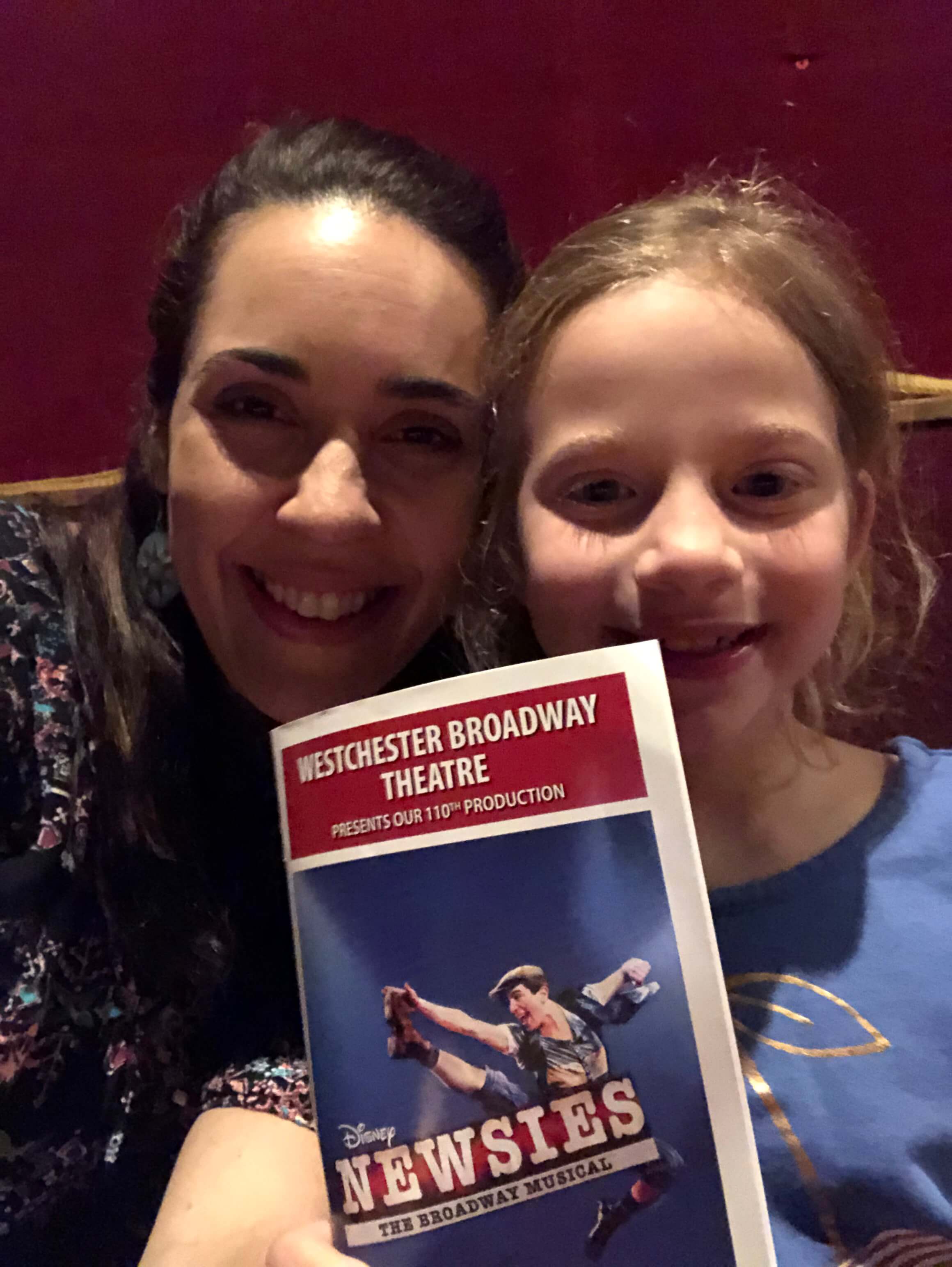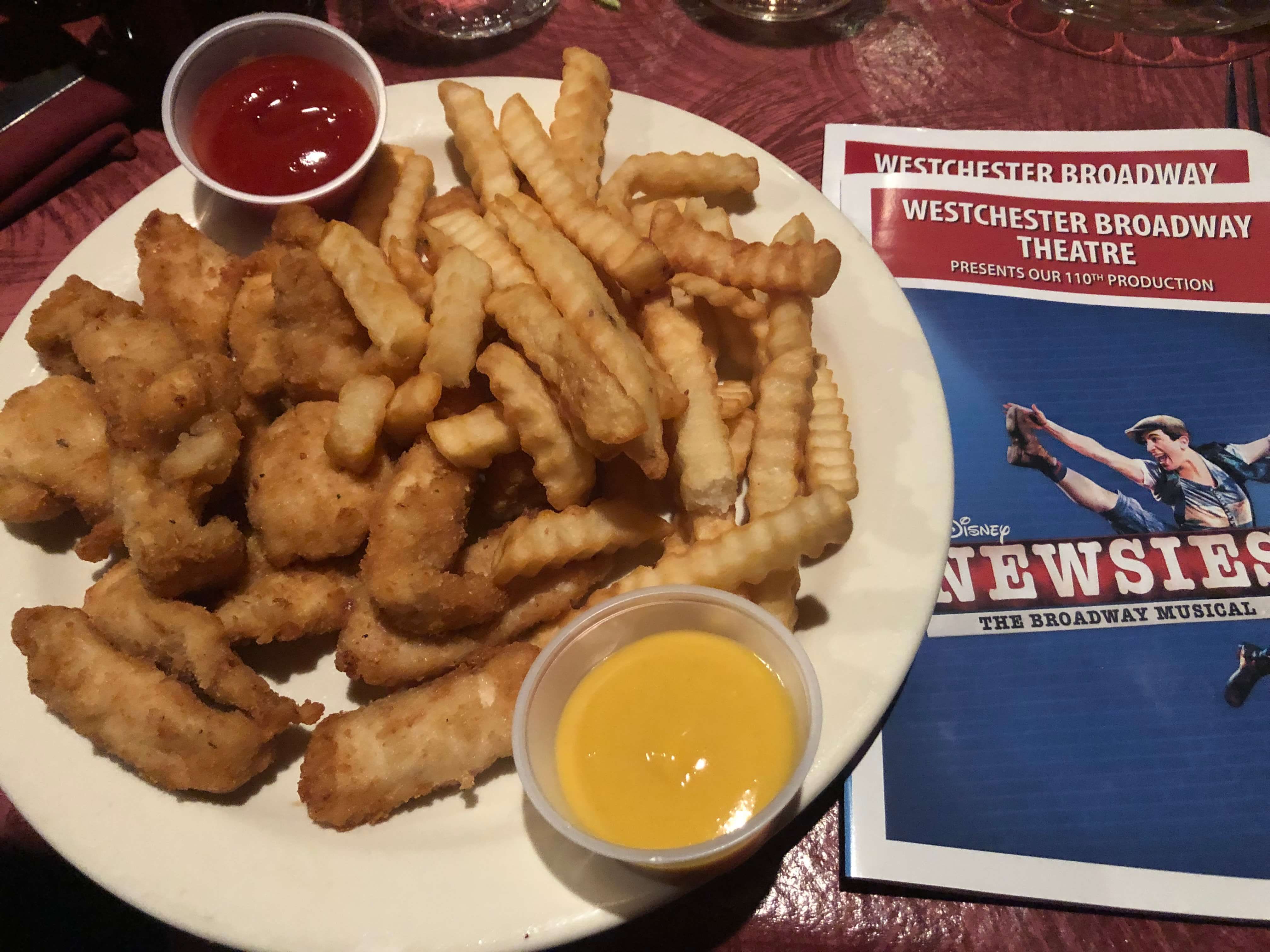 The dinner-to-show process is around two hours. Since the staff was so efficient with the dinner service, we were pretty much done by 7:15 where we walked around the lobby (there is a small store there) and took pictures by the 'Westchester Broadway Theatre' backdrop. I would probably go a little later next time (maybe a half-hour or so) because the girls were getting antsy and super excited for the show.
Right at 8:00pm, Jack Kelly and Crutchie took to the stage as they performed "Santa Fe." What followed was an electric performance featuring a dynamic cast who owned the stage as the infamous newsboys strike unfolds.
Guided by leaders Jack and David, the boys (and girls) form a union and strike against the unregulated industry; thus representing how they changed the plight of working kids during that time. My kids were baffled that children used to work and I loved that through this light-hearted musical we could talk about these issues while also being appreciative of the people who paved the way for future generations.
Being a smaller cast, it was also incredible to watch how numerous cast members doubled-up on some roles, effortlessly shifting to the next character through both physical movements and dance. They were incredibly talented, full of energy, and beautifully told the story with depth and skill, that I thought was on par with the Broadway production I saw a few years ago.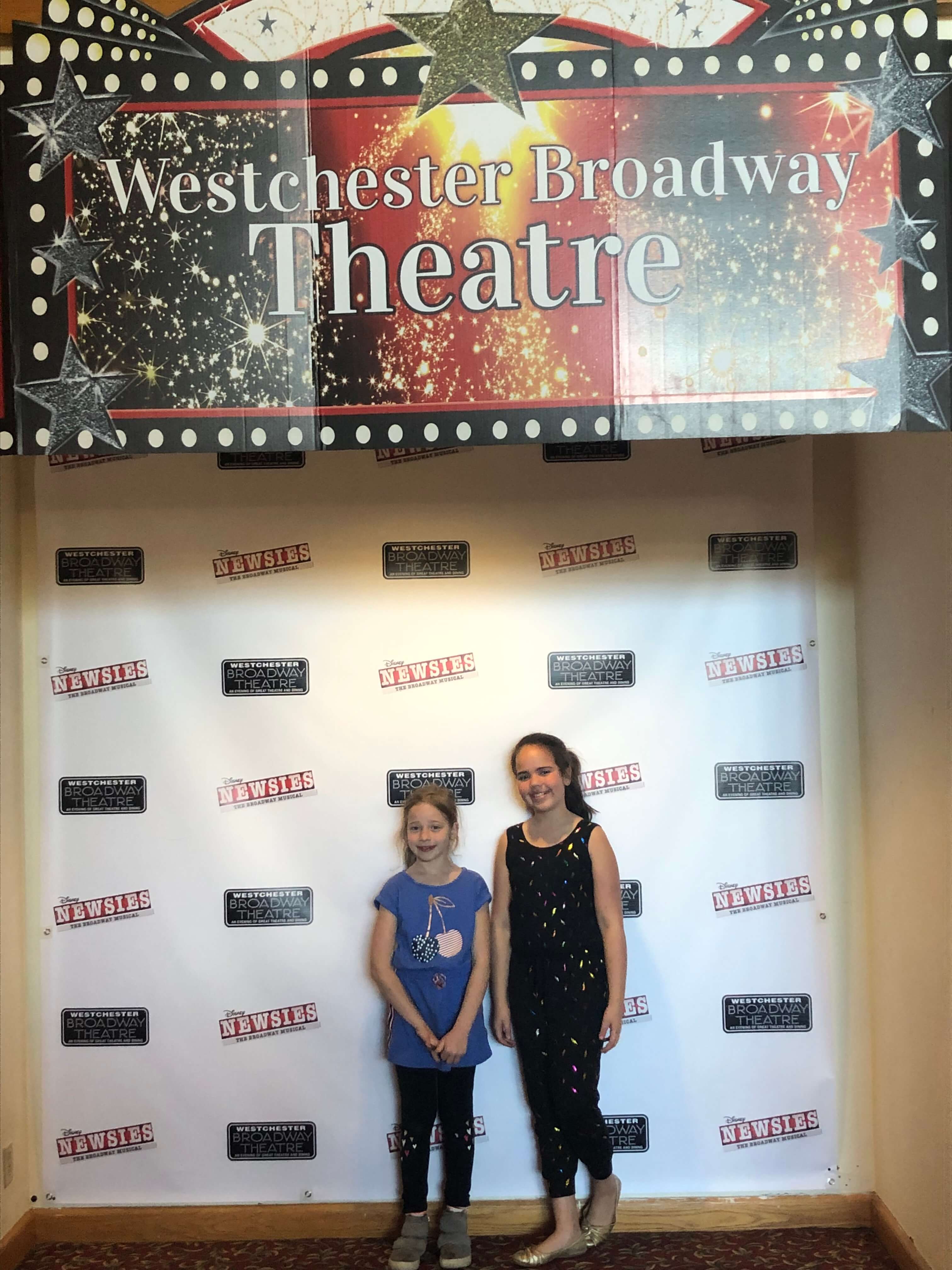 There was also a 30-minute intermission (the time was used to settle checks) where the girls and I were buzzing with excitement. It was such a joy to see them "light up" as they recounted some of their favorite parts.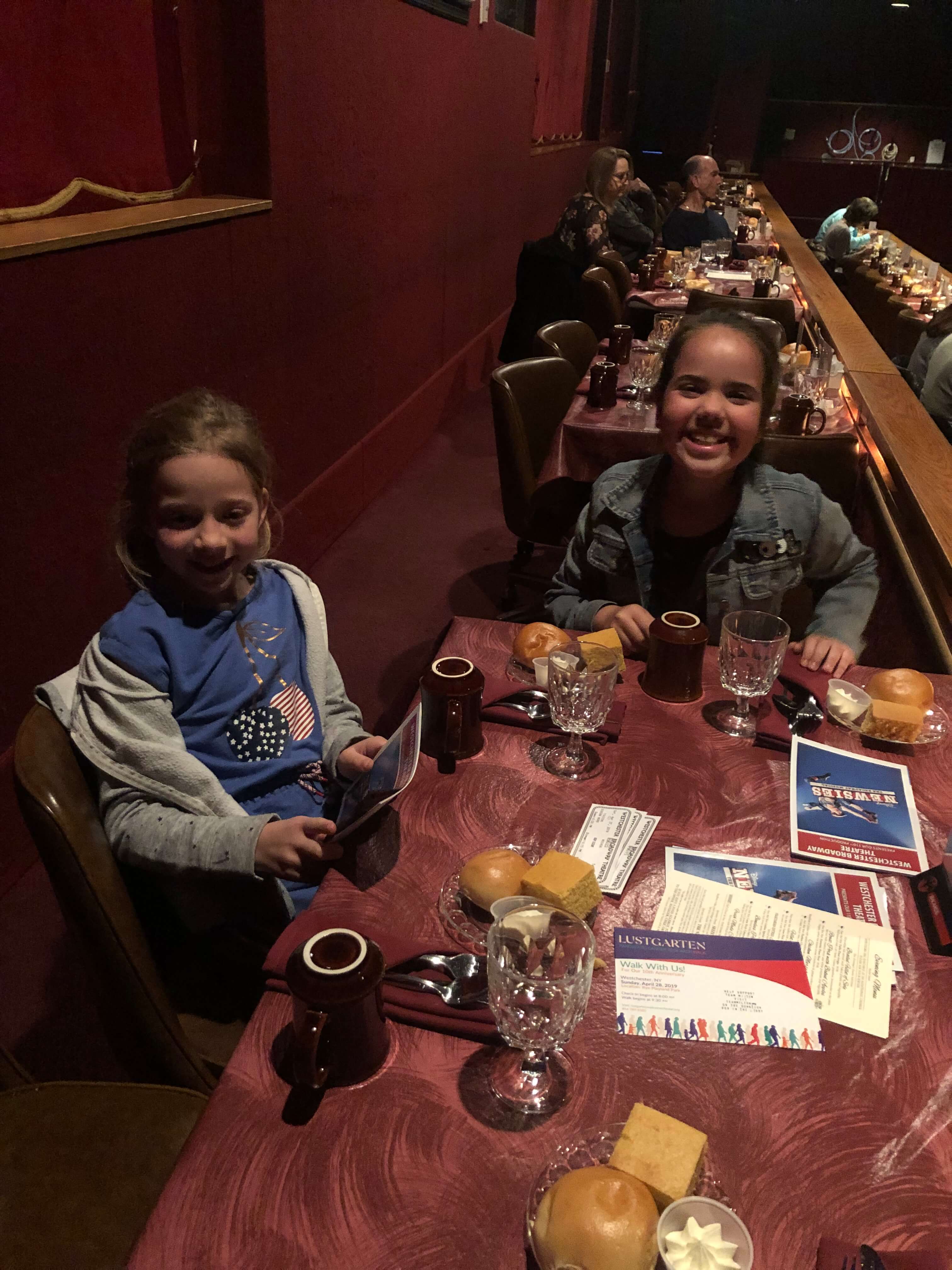 A rousing tale of unity, standing up for what's right and dreaming big, we loved every minute of this production of Newsies. A fantastic family-friendly show, complete with dinner, made for a fun, local night out right in our backyard. I highly recommend it and can't wait to go back!
We were provided tickets for this performance for the purposes of this review. All opinions are our own.