Playtime at The Palace, the hit series of live performances geared toward children and families, returns to The Palace Theatre in Stamford on Sunday, January 20. The fun-filled season of puppeteers, bubble-makers, magicians and musicians features six shows to entertain and delight even the youngest theatergoers. Read on to check out more about the 2019 line-up of the Playtime at The Palace Series.
Line-Up at the Playtime at The Palace Series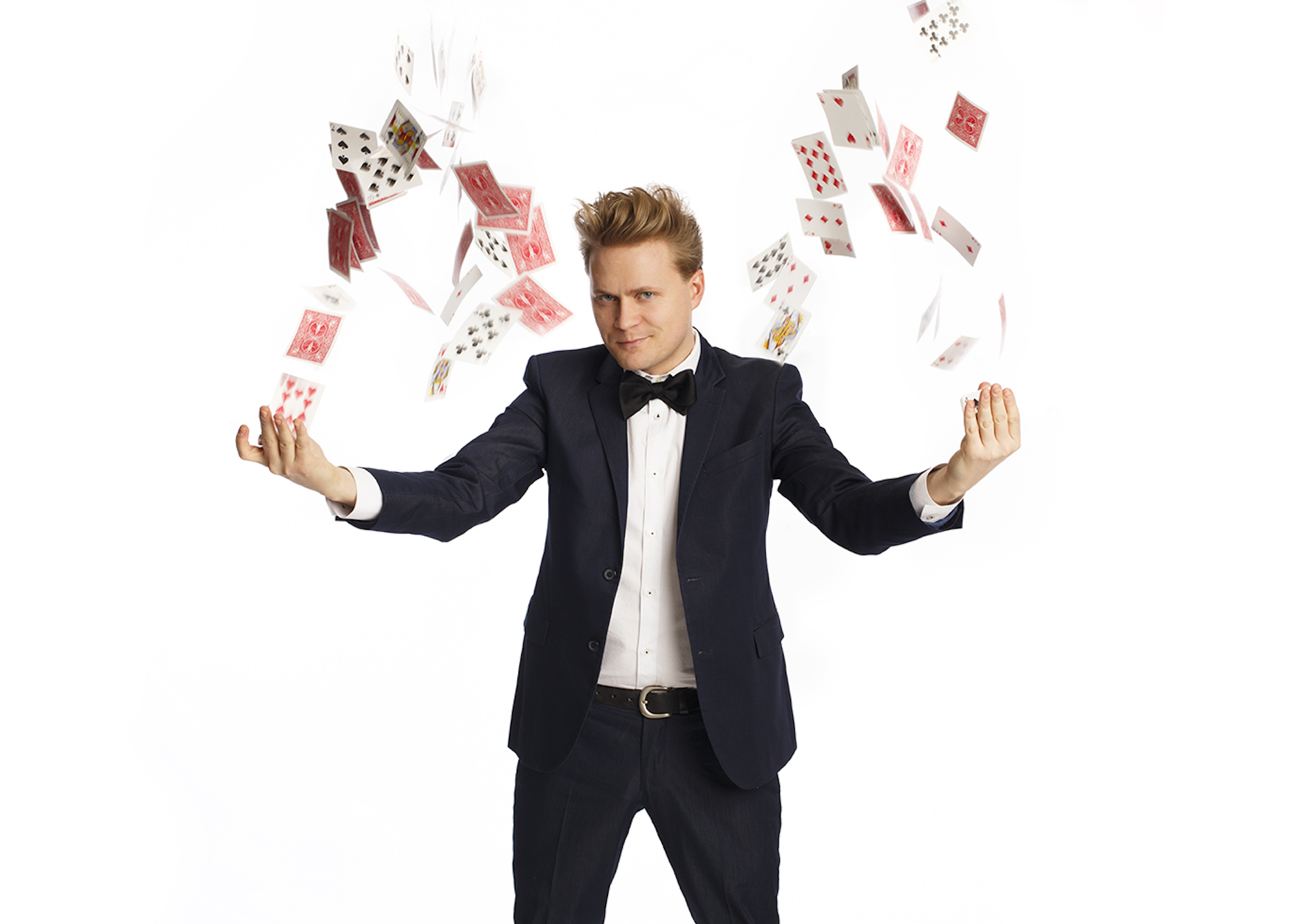 January 20 – Amazing Max: This high-energy, interactive and all-around silly magic show is appropriate for audiences of all ages. Max Darwin earned the moniker "The Amazing Max" for his extraordinary skills as a magician and also for his ability to entertain adult audiences while keeping the little ones spellbound. Max combines magic and comedy, making objects appear and disappear and generally defying the laws of physics inches from theatergoer's faces.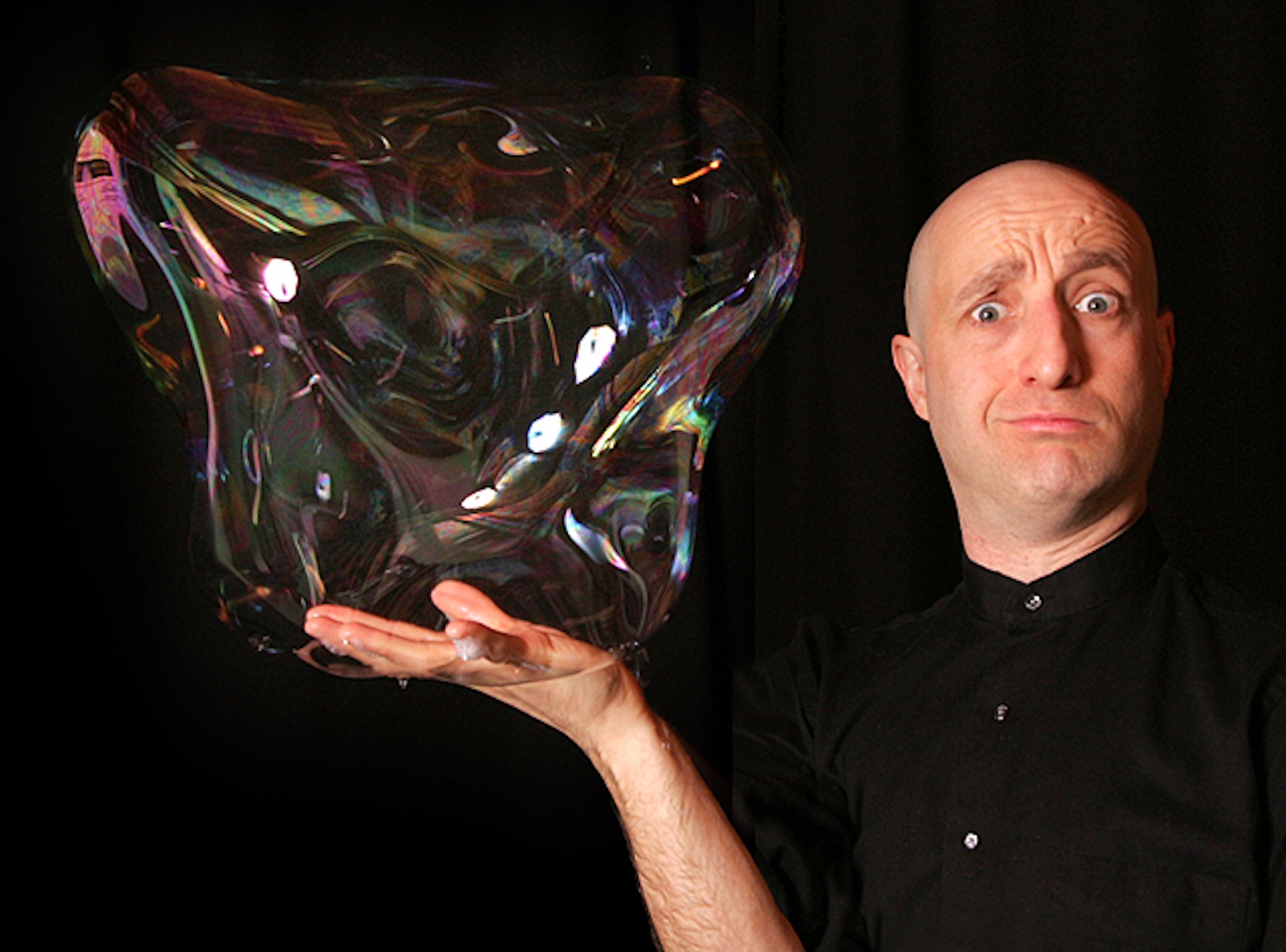 February 16 & 17 – Casey Carle's BubbleMania (Saturday & Sunday performances): Dubbed "a true master of his craft" by Cirque du Soleil, Carle's one-man show combines spontaneous comedy, jazzy music and brilliant bubbling. Carle delights audiences with fantastic fog-filled bubble sculptures, a cube bubble, funky foam, bubble ping-pong, trapping an audience member (or two) inside a gigantic soap bubble and thousands of bubbles filling the stage.
February 24 – Frogtown Mountain Puppeteers: Everybody Loves Pirates: Eight-year-old Lucy and her goofy pal Little Chucky are searching for buried treasure, but a gang of bumbling pirates keeps getting in the way. The kids get some help from their new ocean-dwelling friends, including enthusiastic superhero Lobster Boy, his reluctant sidekick Crabby, and an overgrown sea monkey. Everybody Loves Pirates features 15 hand-crafted mouth and rod puppets and an eight-foot paper-mache pirate ship.
March 3 – The Magic of Presto Pete & Incredulous Chris: Traveling two-man kids comedy magicians and real life brothers Presto Pete and Incredulous Chris present this ultra high-energy show. Kids will guffaw and giggle at their crazy cartoon-like slapstick antics and be wowed at the illusions presented. The show is sibling rivalry at its wackiest and packed with audience participation.
March 24 – The Story Pirates: Greatest Hits: The Story Pirates Greatest Hits Show celebrates creative writing by students from coast to coast in a big, hilarious sketch comedy musical performed by professional actors and musicians. The performance is based entirely on stories written by elementary school students, and part of the show is made up on the spot by the kids in the audience. Sketches run the gamut from kung fu ninja babies fighting crime to cats flying to tickle monsters who rule the world.
The Palace is offering a "Buy More and Save" bundle for patrons interested in four Playtime at The Palace shows. Individual tickets are $12.50 plus a $2.50 facilities and handling fee. The $50 "Buy More and Save" bundle, available under "Specials" on The Palace's website, includes a ticket to four shows when purchased in a single transaction. The facility and handling fees for bundle tickets will also be waived.
The Palace Theatre is located at 61 Atlantic Street in Stamford, CT. Tickets for all performances may be purchased on palacestamford.org or by calling the box office at 203-325-4466.