Sure, dinner and a movie are a great way to get out and chill with your partner, but there are also so many other cool things to check out that can make a movie night kinda lame in comparison. To mix up the whole getting out thing, my husband and I visited the Yonkers Pottery Studio to check out their adult-only Clay Soirée for a group lesson in how to use the pottery wheel.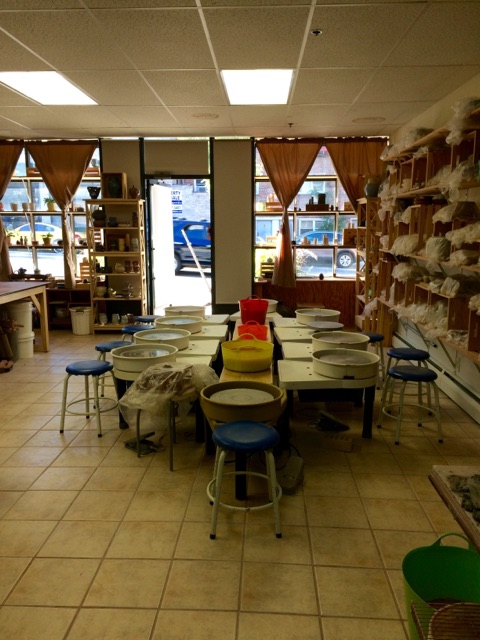 Upon arrival, we were all provides with the necessary supplies to create (clay, water, a wheel and tools) and some towels. It was a super casual vibe as our small group of six participants exchanged names, enjoyed some of our BYOB drinks and made jokes about what we would be creating.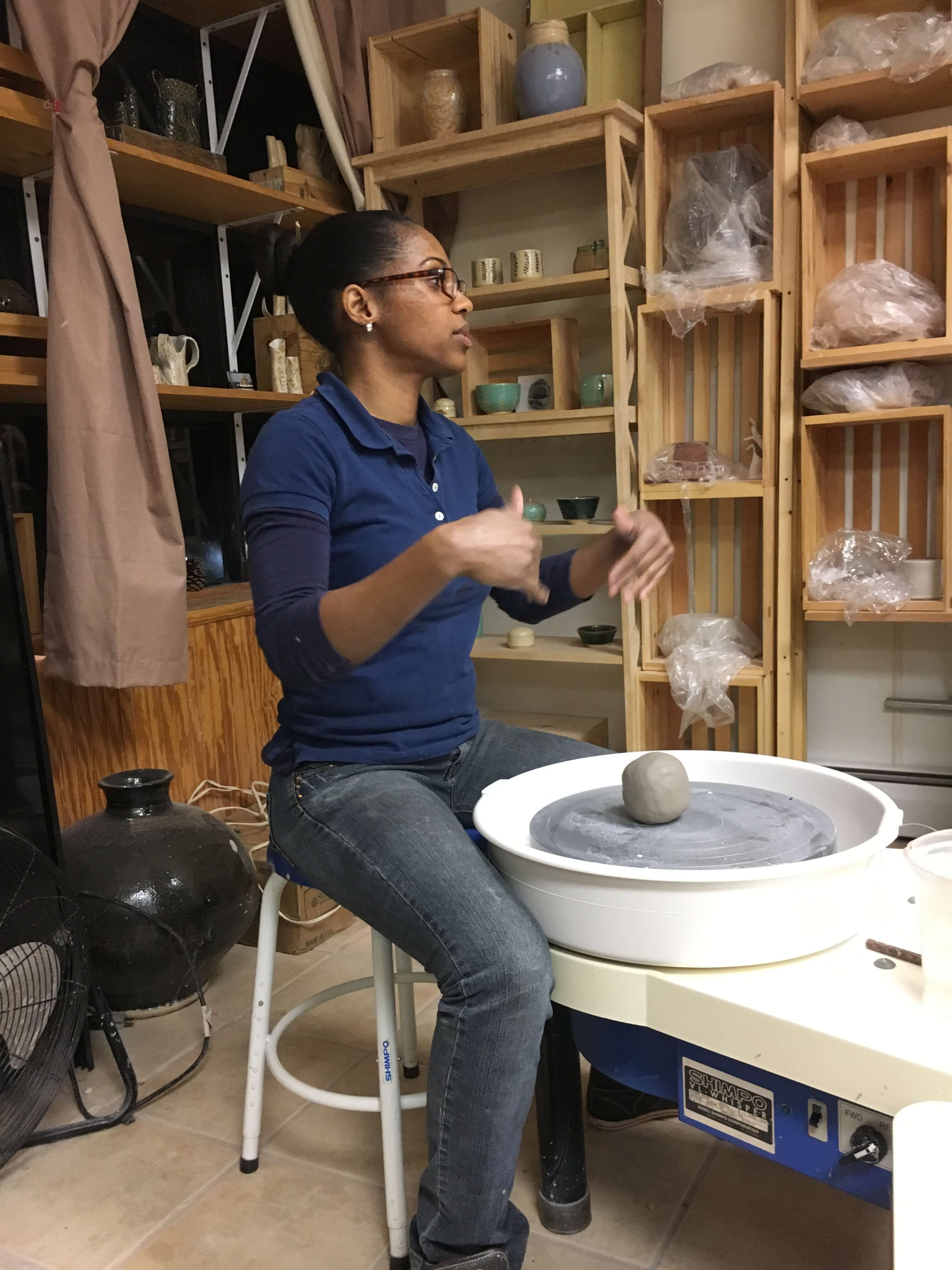 Then, our instructor gave us a demonstration about the clay throwing and object-building process. Most of us never used a wheel, or like for me, it was only in high school, so I was totally rusty and ready for this flash course. After the demo, we were given a ball of clay where we were supposed to use the skills she just provided us to create our very own bowl, cup, or object.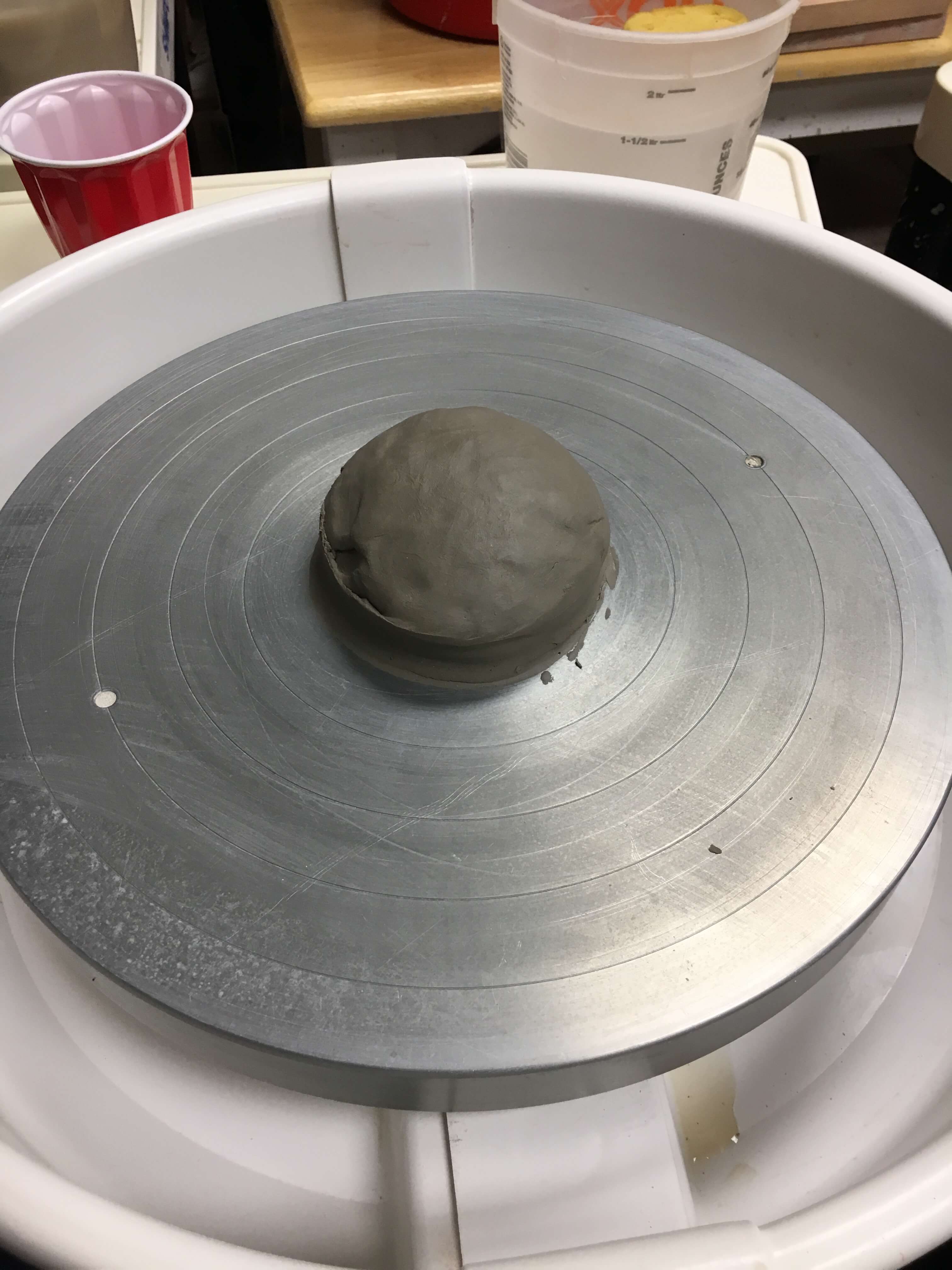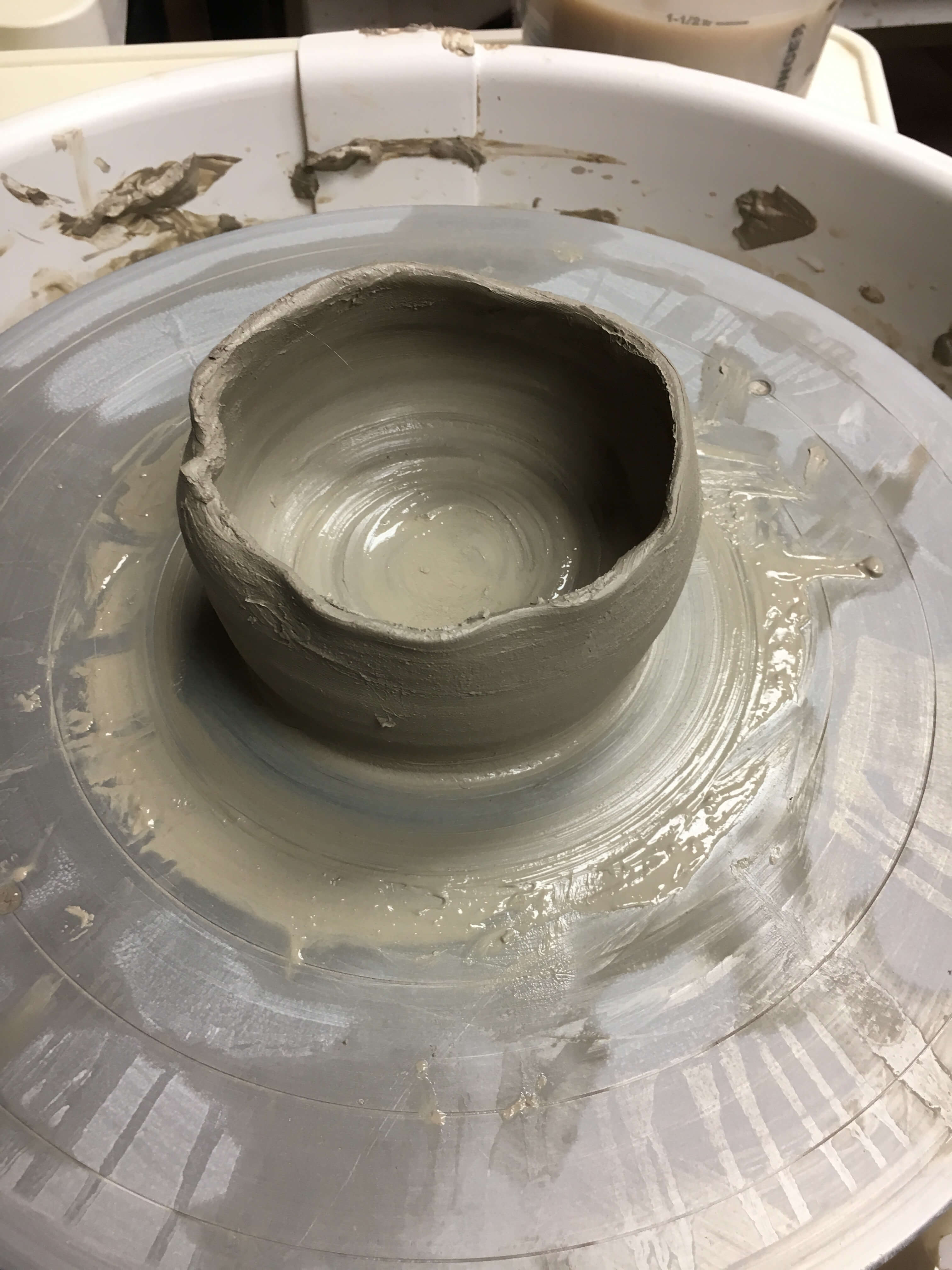 During this part, our instructor talked us through every step again, answering questions (while also being super patient) as we stumbled through some of the steps. I loved that she gave each person attention throughout this process as she came to each of our wheels, offering suggestions and even helping us with the way our body and hands were moving (it's a way more full-body process than I realized!) My piece ended up crumbling at one point  (I think I got too excited during the bowl formation process that didn't gel with the power of the wheel). At the soiree, every attendee was given a second piece of clay to work with where I started again, using the tips that our instructor gave.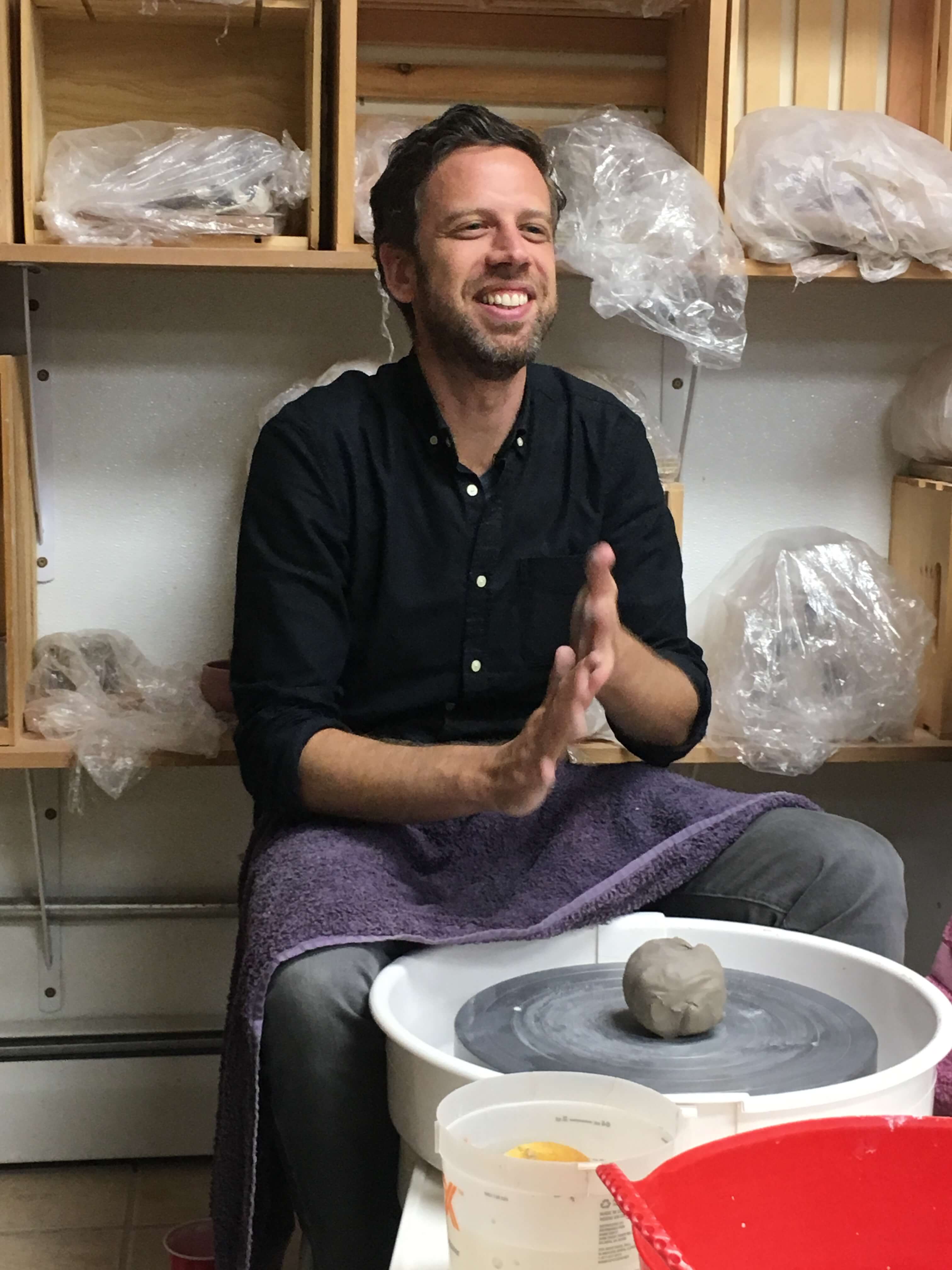 As everyone created their second pieces, we all had the opportunity to flex our creative muscles, which included a lot of laughing during the process. After we picked the best out of the two, we were told that our piece would be fired in a mystery glaze that would be ready in about a month.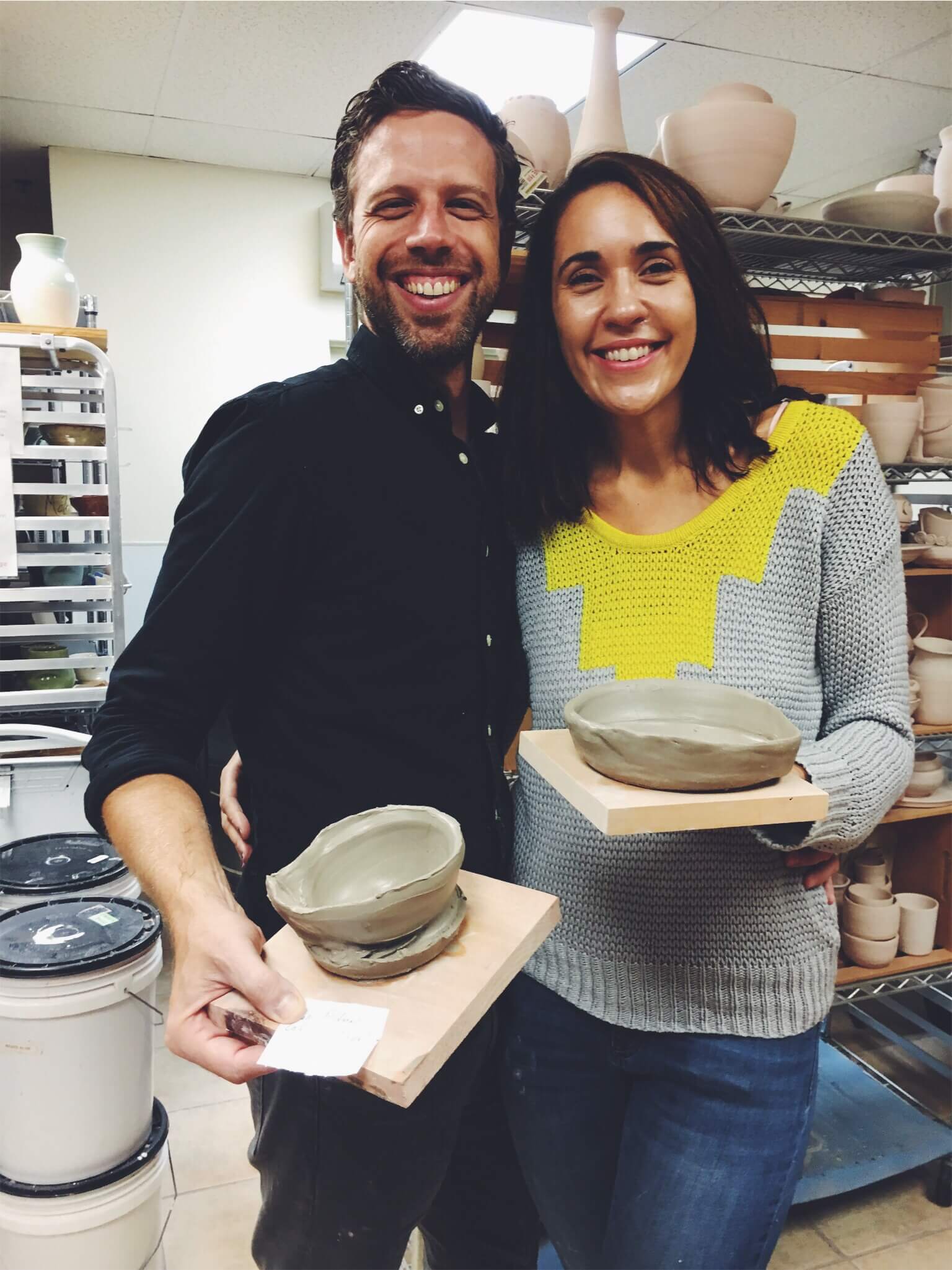 After the two-hour class, our group really connected during the process as we laughed and cheered each other on. It totally gave me a new appreciation for the work and artistry that goes into creating pottery and had me energized in a way that I never was from a date-night dinner. A must-check out experience in Yonkers, the Clay Soiree is a fun alternative date-night or girlfriends night out where you'll both feel challenged and super creative, even if you're pieces don't come out quite how you envisioned them. The process was super engaging, lively and helpful as our instructor was there to guide us and help us along the way,
Additionally, they offer tons of really cool classes for kids, teens, and adults–at a various levels–where you can potentially master a skill or learn a new one. A great holiday gift, too!
Check out their next Clay Soirées on 11/17, 12/15, 1/19.
For additional information, please visit: https://yonkerspottery.com/clay-soiree-1-night