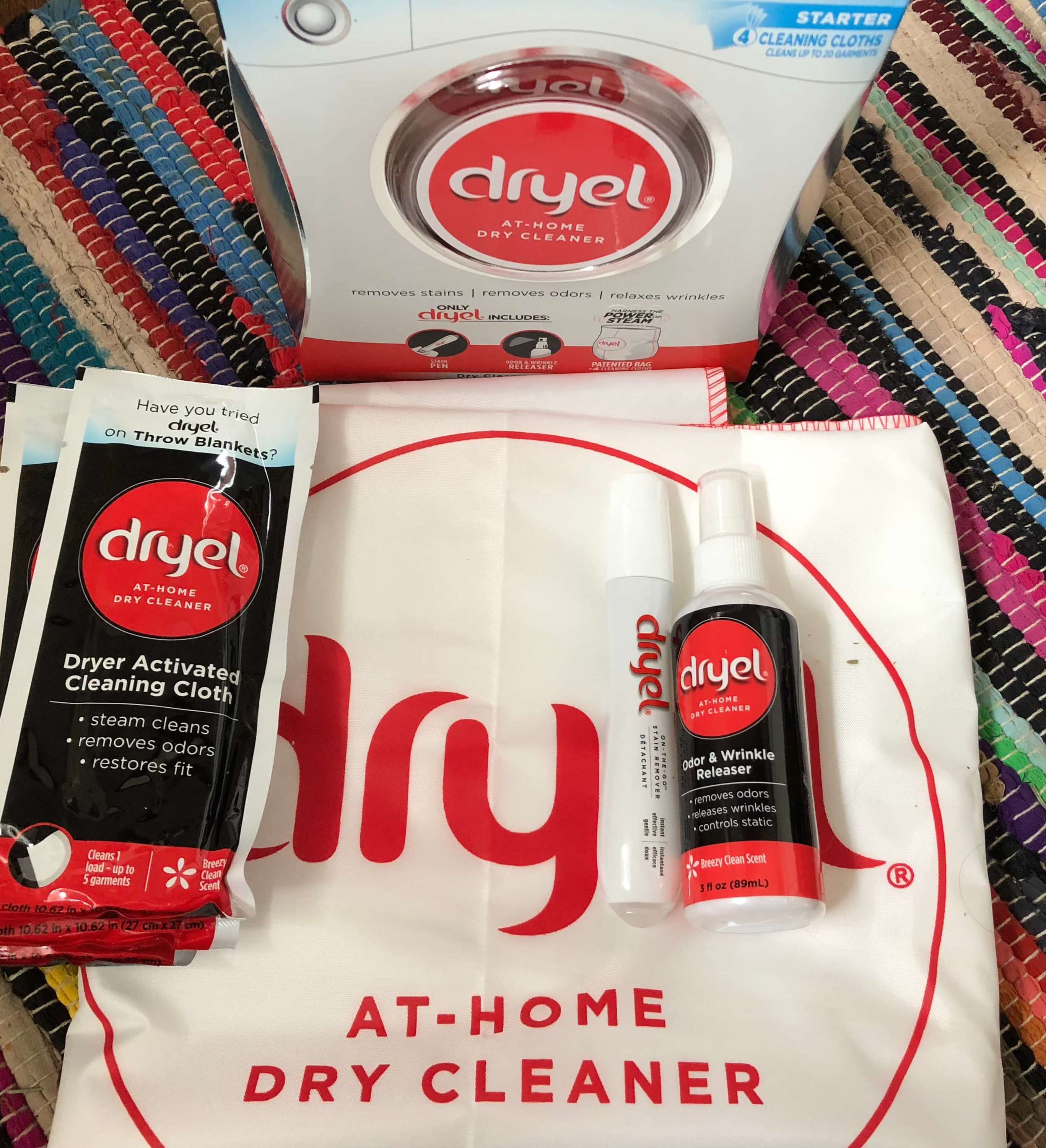 As I've mentioned in the past, it's nearly impossible to get to the dry cleaners on the regular and thanks to the gamechanging power of Dryel I don't have to. This all-in-one system allows me to steam, clean and safely dry clean by clothing in the comfort of my home with ease. It really doesn't get any better than that!
In addition to the time saving benefits, I also love how Dryel has saved us so much money. Each Dryel Starter Kit is around $9.99, which includes a patented Dryel Fabric Care Bag, four packages of cleaning cloths, a Dryel Stain Pen and an Odor and Wrinkle Releaser.
This powerful kit not only effectively steams, cleans and restore garments without any harsh chemicals, it can also clean up to 20 items, which for only $9.99 is a huge savings from what I would normally spend at the dry cleaners. Some cleaners even charge more than that per item where I can dry clean all of my dresses, work shirts, etc for a fraction of what I would pay at the dry cleaner.
And it's really easy to find this system, which is available at most retail stories throughout the United States, and in select stores in Canada.
For more information about Dryel products and where to find them, visit https://dryel.com/.
This is a sponsored post. All opinions, as always, are my own.