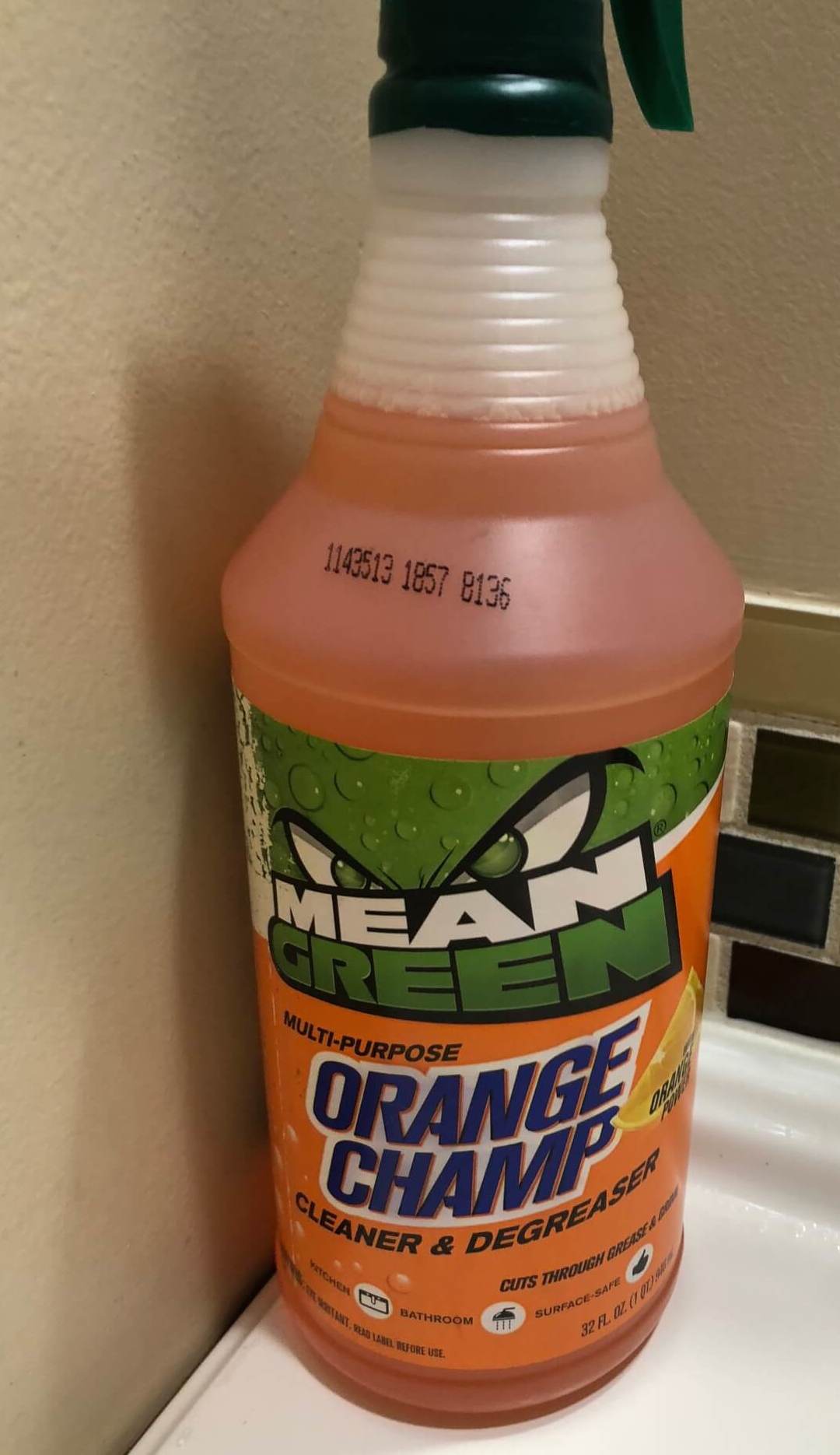 We moved a few months ago. Even though we didn't move far away, it was still stressful with so many things to pack and organize with three kids, work and general craziness of life in the background. While some disorder remains, the chaos of living with way too many boxes has subsided, which has helped as we get the house in order. However, there was still much to clean, especially in the bathroom. To get to work, I used a combination of products from Mean Green that made the process a little easier. Read on to check out a few of my favorites.
I love having two bathrooms, but cleaning two bathrooms not so much. To get to work, I used the Orange Champ Multi-Purpose Cleaner on the toilets and surface areas. This orange cleaning cleanser worked wipe away the grit and grime, leaving a pleasant citrus smell in its wake. Being a multi-purpose powerhouse, it also works on sinks, floors, countertops, and more. Another favorite: it is strong enough to handle soap scum, shower grit and tiles.
Another bathroom favorite is the Mildew Destroyer. This disinfector and cleaner works to handle the toughest layers of mildew and soap scum, which lurks throughout the bathroom, kitchen, garbage bags and other areas throughout the house. I use this one for deep cleans on tiles, in the tub, in the sink, on the toilet and more.
Strong and effective, the powerhouse of products through Mean Green makes it easy to clean the bathroom (and other rooms) with ease. Check out the complete collection of Mean Green products for more information.
This is a sponsored post. All opinions, as always, are my own.