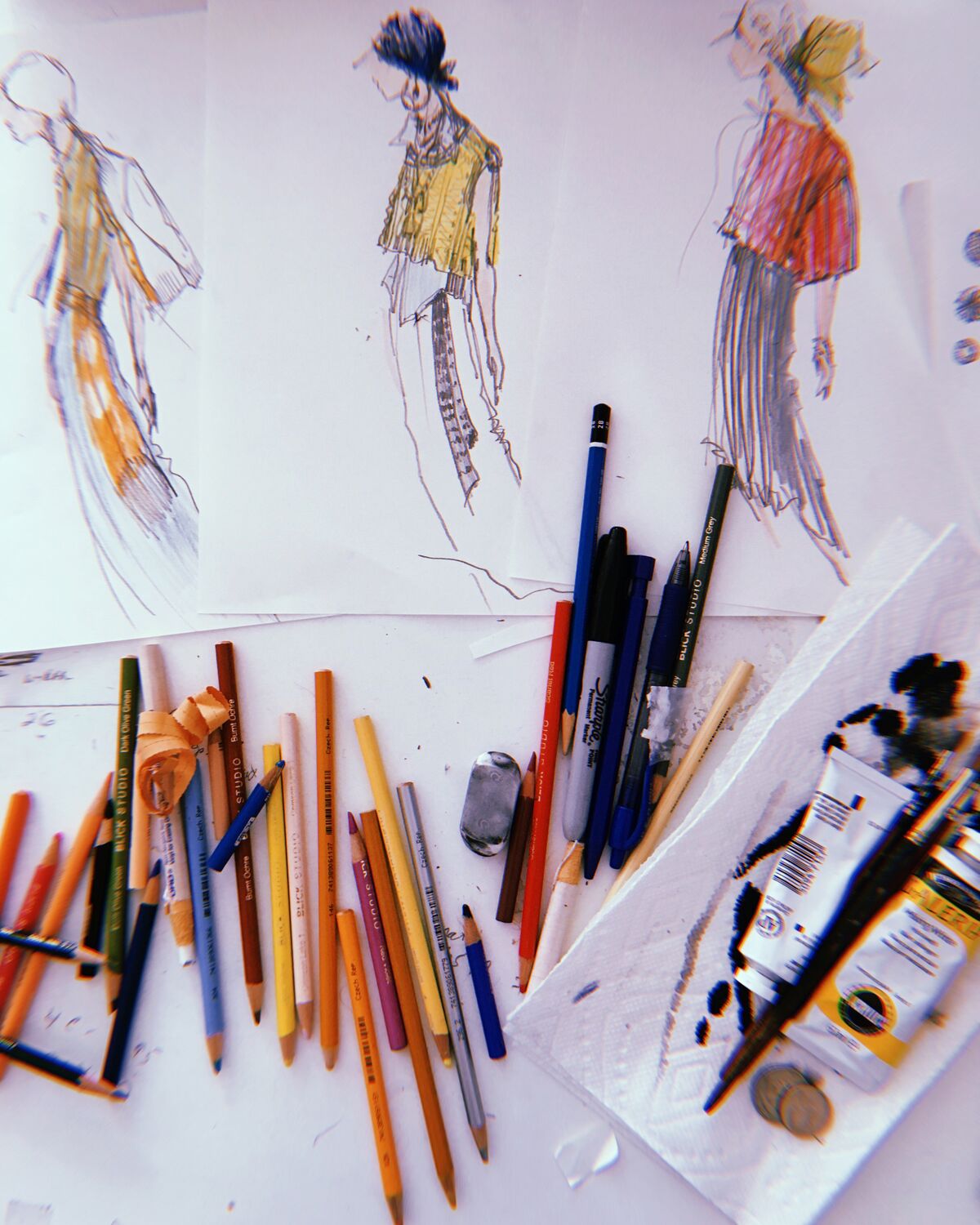 I'm all about versatility with my busy (aka hectic) life. Whether I'm running to work, covering an event, or embarking on an adventure with the kiddos, I want to make sure that my clothes are both comfortable and stylish.
Enter JED, an invigorated luxury brand and women's lifestyle brand founded by partners Jed Krascella and Ashley Leeds, out of a desire to present an alternative, younger, unprejudiced point of view about the classic luxury category, infusing it with a sense of joy, a love of faraway places and cultures, and a personal graphic sensibility.
Beautifully adorned by "Jedheads," the line includes a range of product categories, such as printed and knitted accessories, jewelry, products for the home and their infamous sweatersmithing style. Read on to check out a few of my favorites from the line and how I wear them as a busy mama.
Fashion Favorites from JED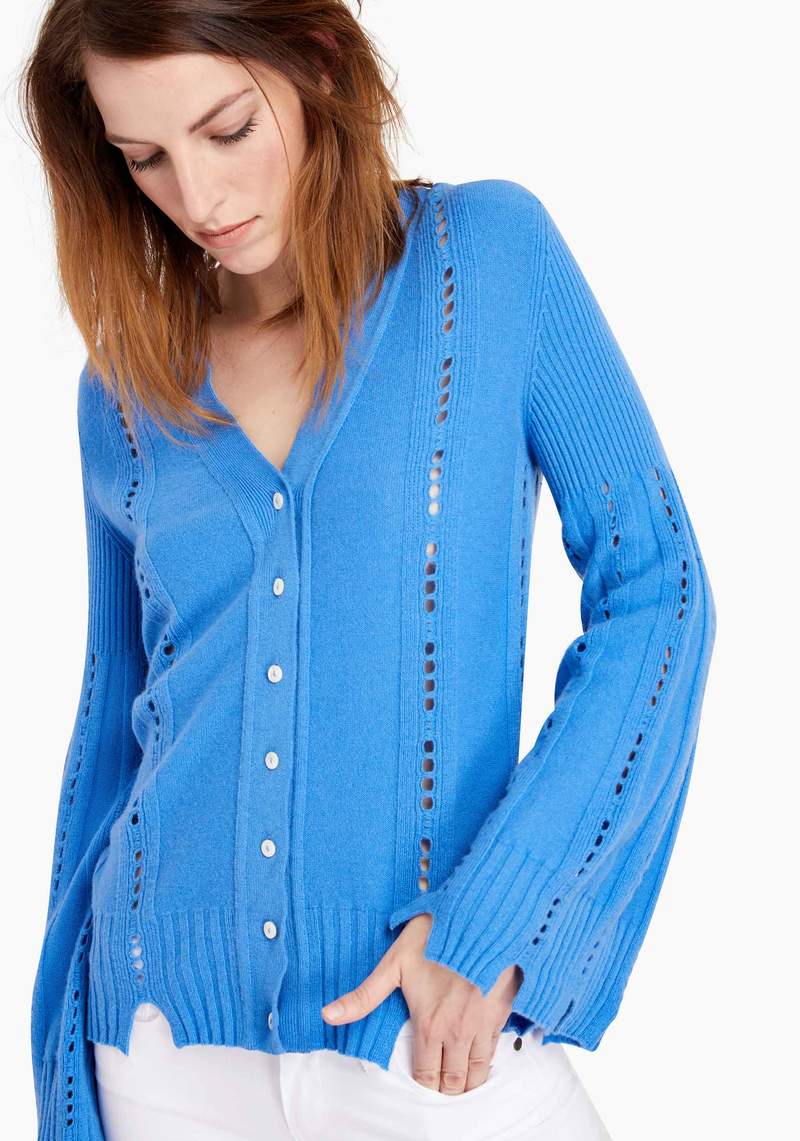 The Trelliage Cardigan is the perfect everyday sweater (and it's on sale). Avaiable in four colors–from the classic black to my personal favorite, the salvia tone–this chic open-stitched cardigan features a combo style pattern with flowy bell sleeves and open texturized stitches. Where to wear: Perfect for work, city adventures with the girls, and as a chic accent to any dress.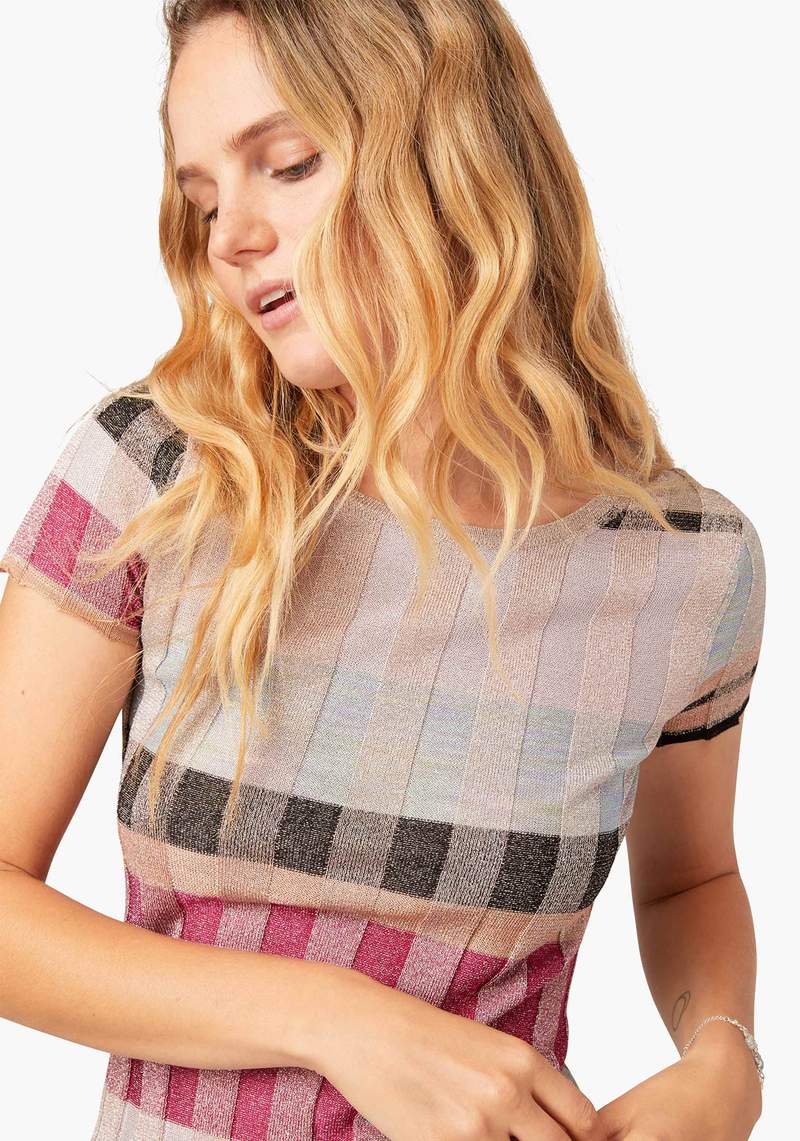 I can't get enough of stripes. I've loved them since the 90s so I was thrilled to see a version of this style in the upgraded (and beyond cute) Fanfare Stripe Wide-Rib Tee. A fitted tee, I love to wear this one with dark jeans or a skirt that provides an awesome combination of style and sparkle. It's especially awesome when I don't want to overly dress up but need a pop of something special. Where to wear: Ideal for work and parties.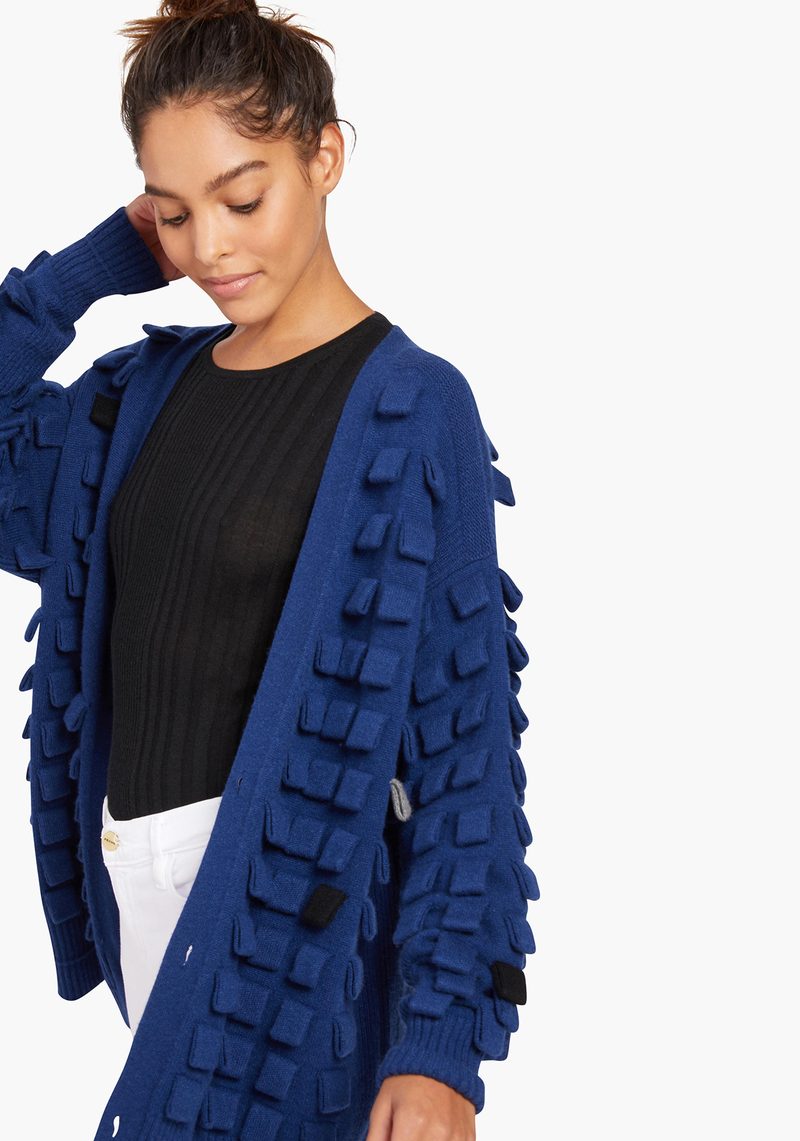 Coziness meets chic in the gorgeous Zephyr Stadium Cardigan. This rich blue sweater is everything you need this winter for warmth and style. I love the ripple/3D effect that overflows on the body, creating a funky look that can go over your favorite dress or upgrade your jeans/t-shirt combo. JED calls this one for the "true sweater connoisseur" as it is made of Italian cashmere, this work of art takes twice as long to create since the tabs are added row by row as the sweater is knitted. Where to wear: Work, travel, and parties.
Check out more about JED and some familiar faces (entitled Jedheads) that don their clothing online, such as friends and muses from Krascella's days at Perry Ellis — 80's supermodels Kelly Emberg, Kim Alexis, and Nancy Donahue.
This is not a sponsored post. We received some product for review.