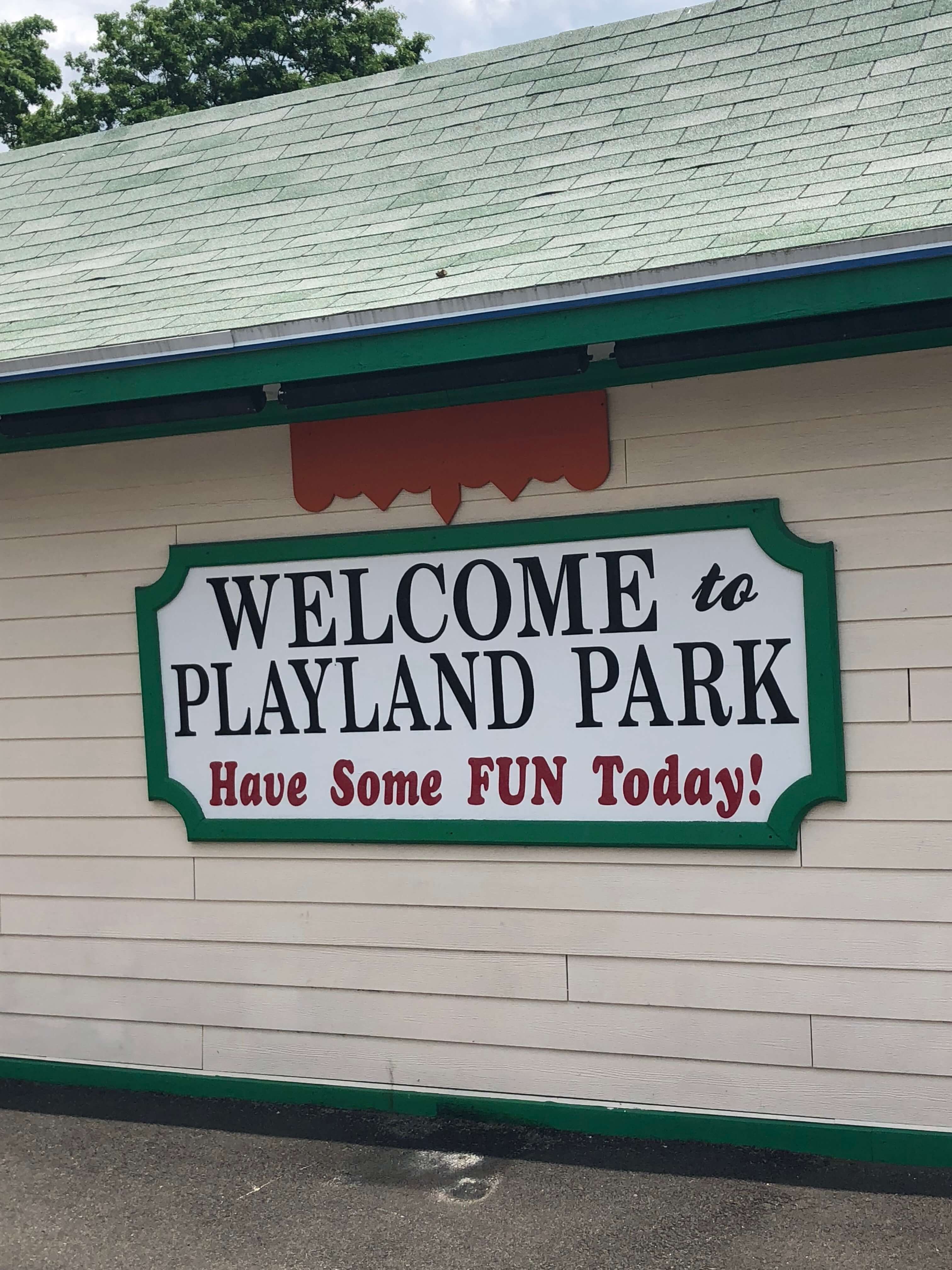 This season, Playland kicked off its 90th season! A fun day trip, families can enjoy their classic rides and attractions, the beach, an Olympic-size pool, a stroll on their vintage boardwalk, or a visit to the nearby Westchester Children's Museum.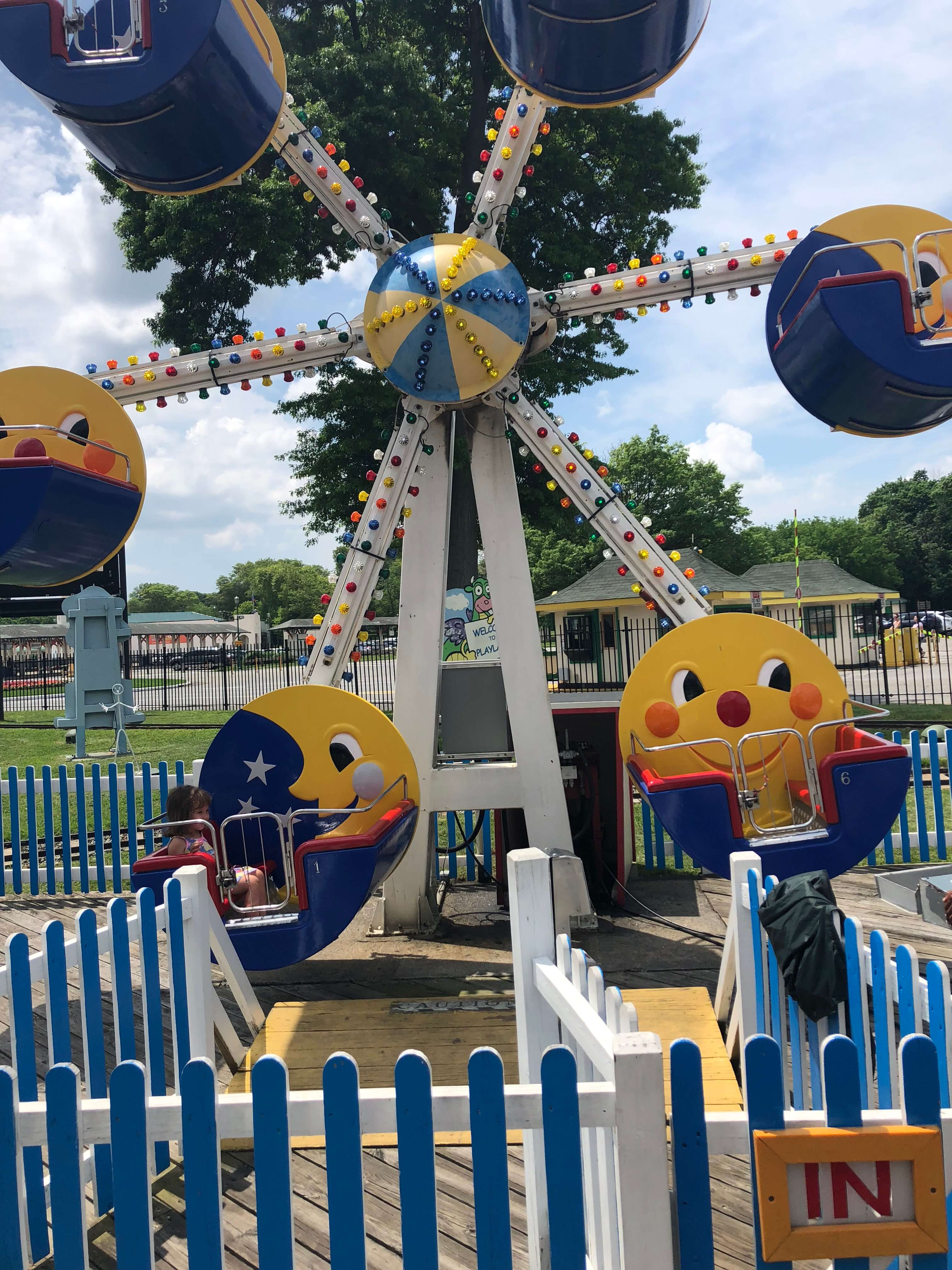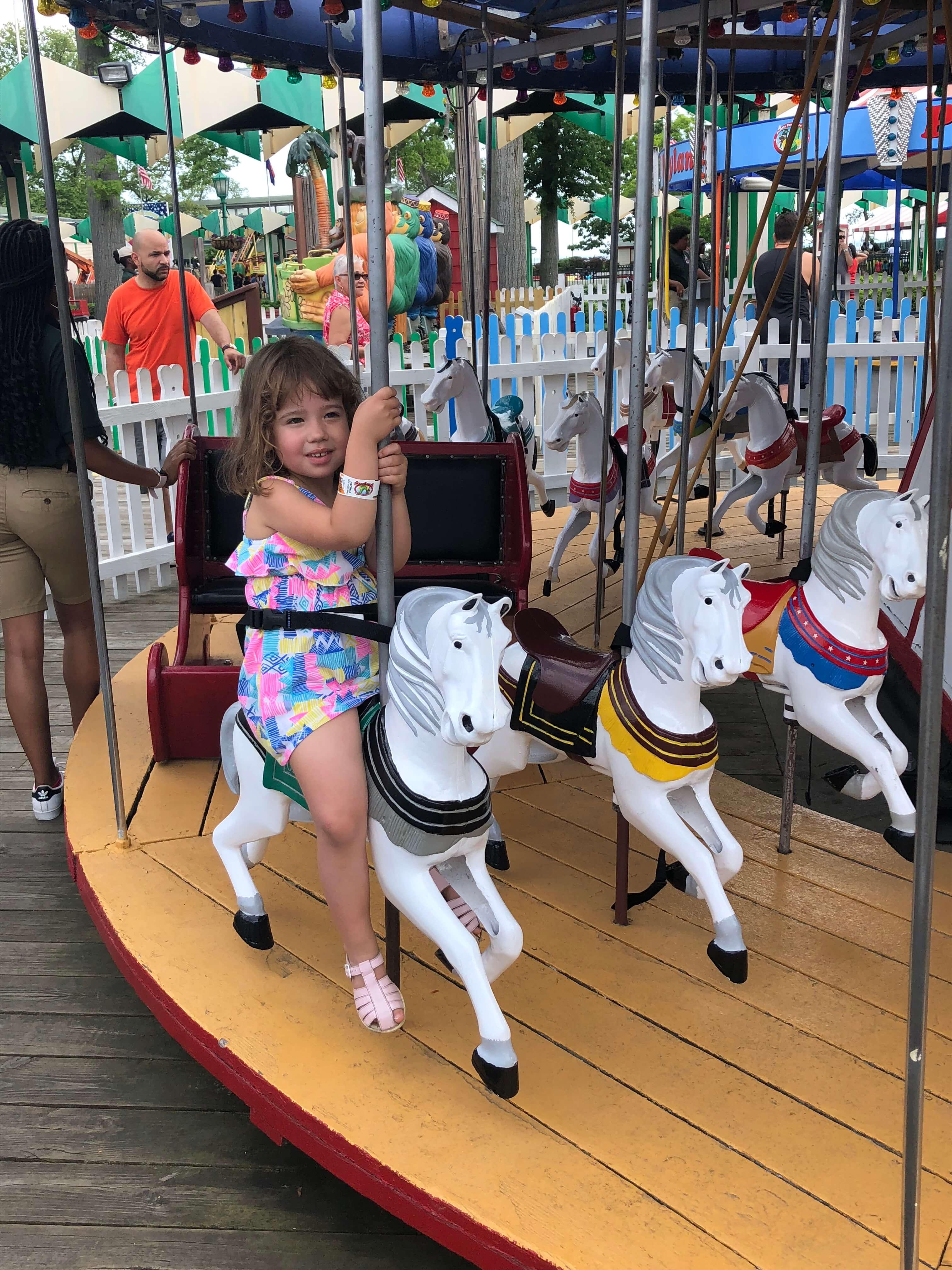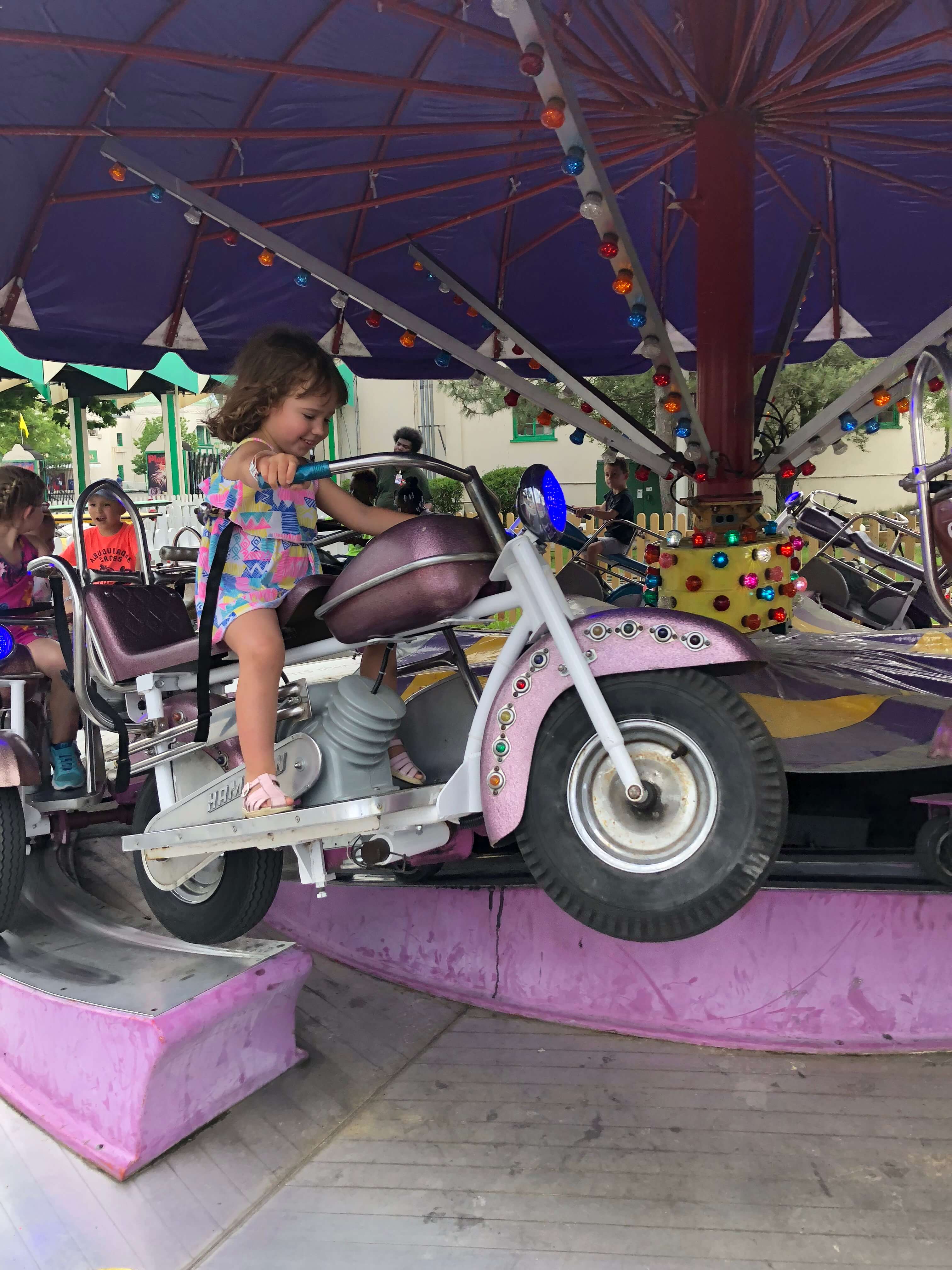 A National Historic Landmark, we recently had the chance to spend a day at Playland, checking out the rides, vintage boardwalk, and the nearby beach. My youngest daughter (age three) loved Kiddyland where she had a blast going from ride-to-ride with some favorites being the carousel, caterpillar, mini roller coaster, antique cars, to name a few. I loved that all of the rides for this age were concentrated in one area, which made it easy to go stay in the same area and go on different rides.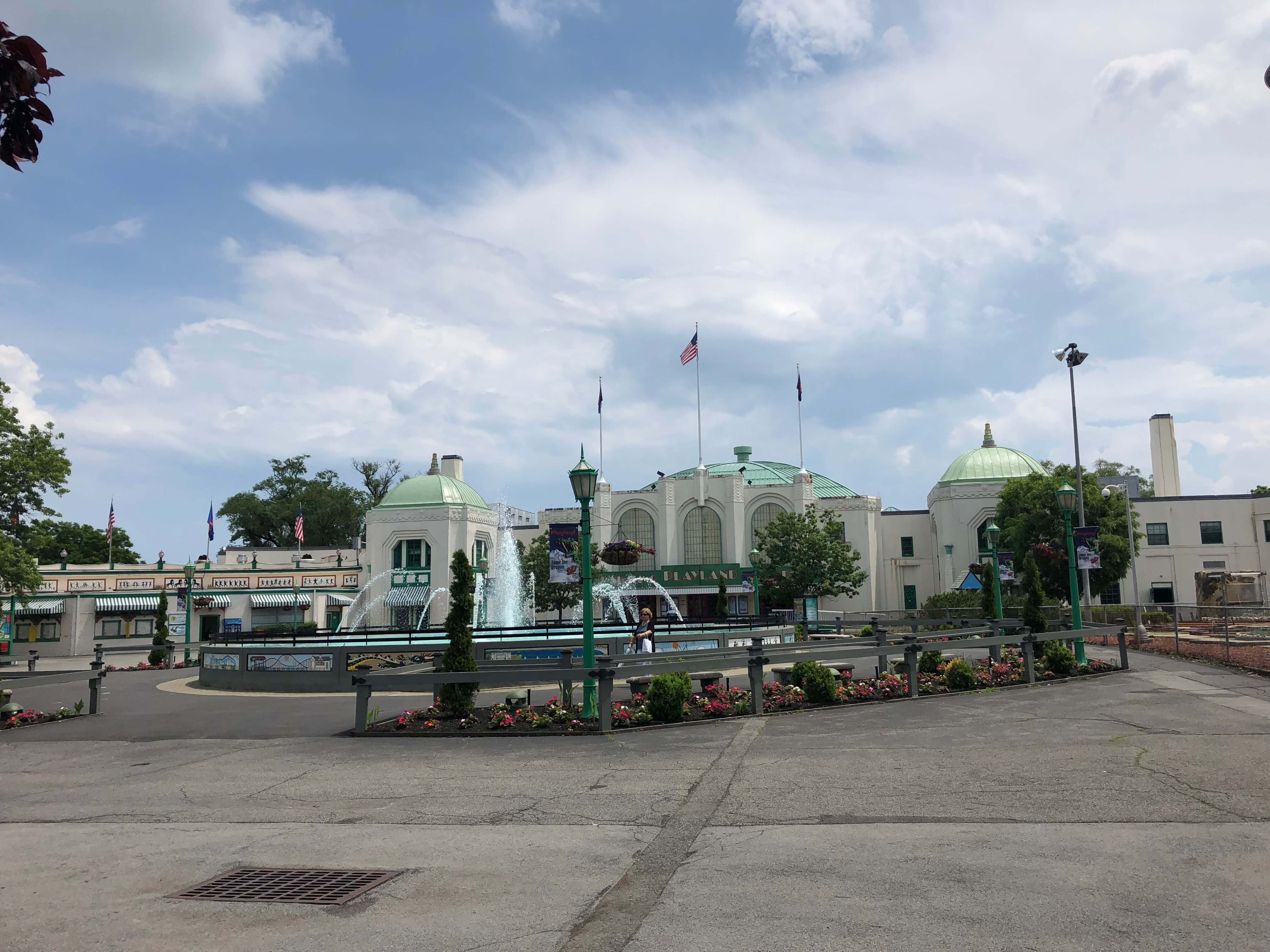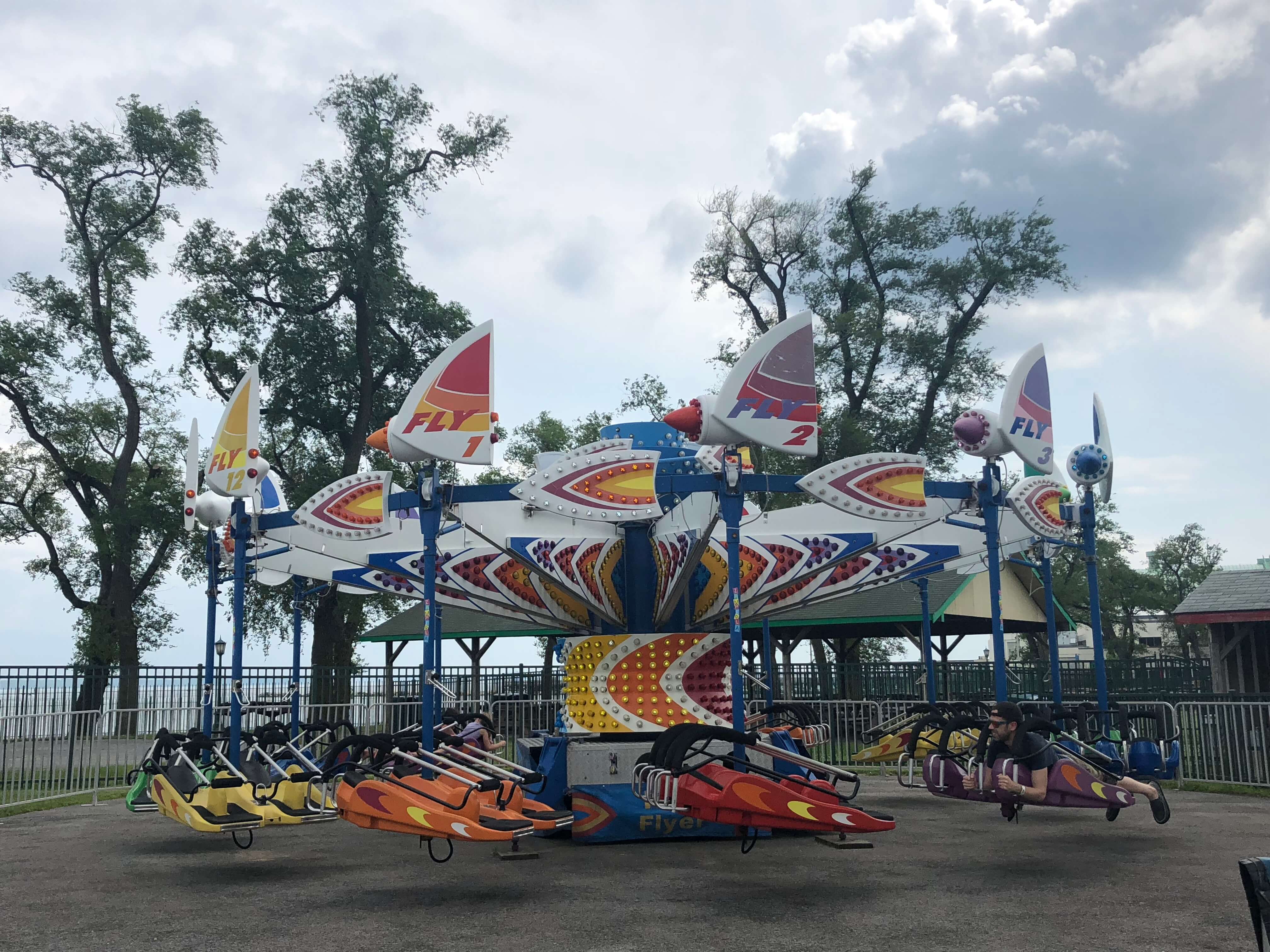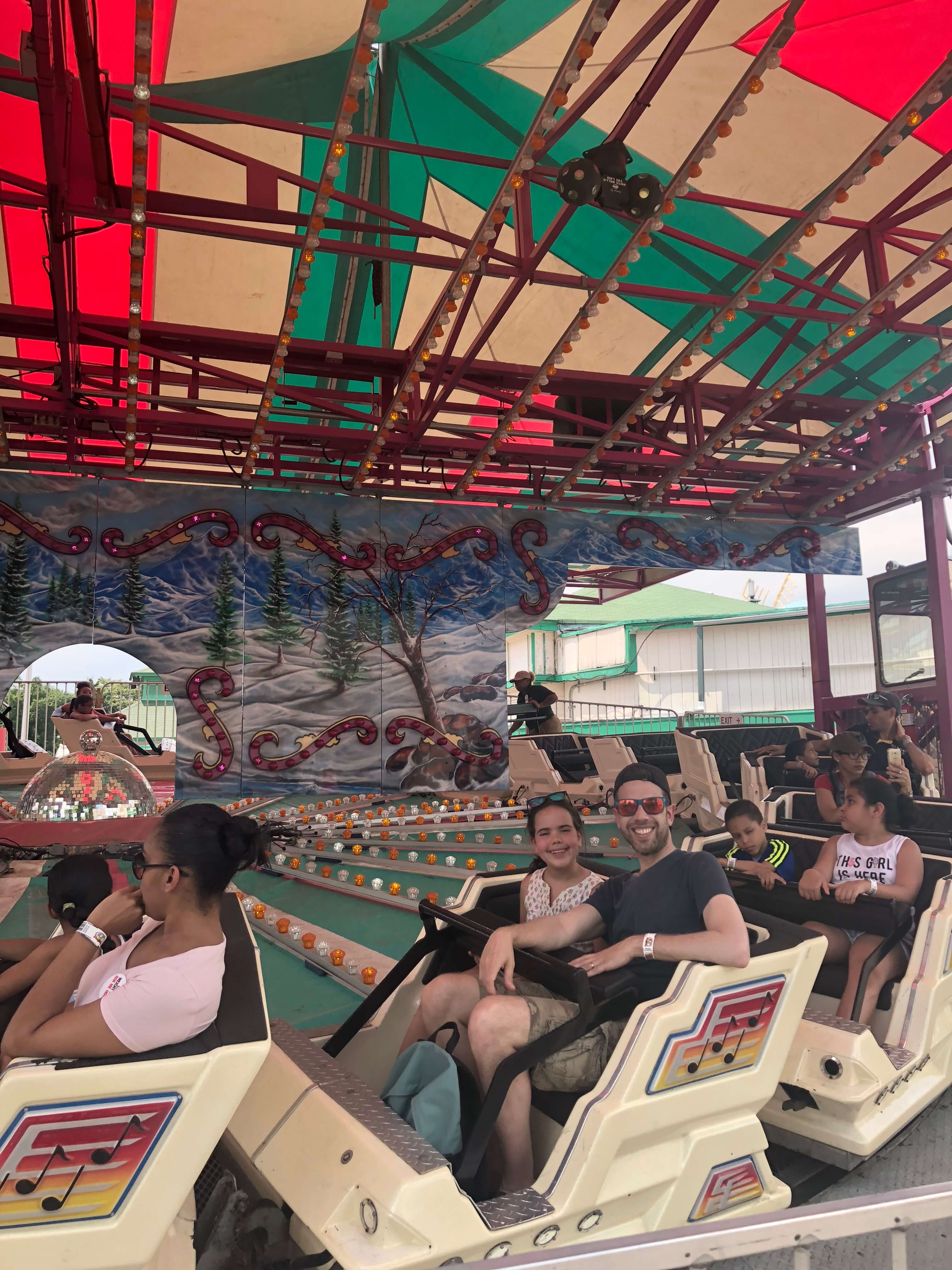 The older girls also had a blast with their thrill rides with some favorites being the Derby Racer, Log Fume, Playland Plunge, and Thunder Bolt. We also enjoyed the Ye Old Mill, Kite Rider, and the impressive Gondola Wheel where we could review the entire park (and beyond!) on this fast-moving ferris wheel.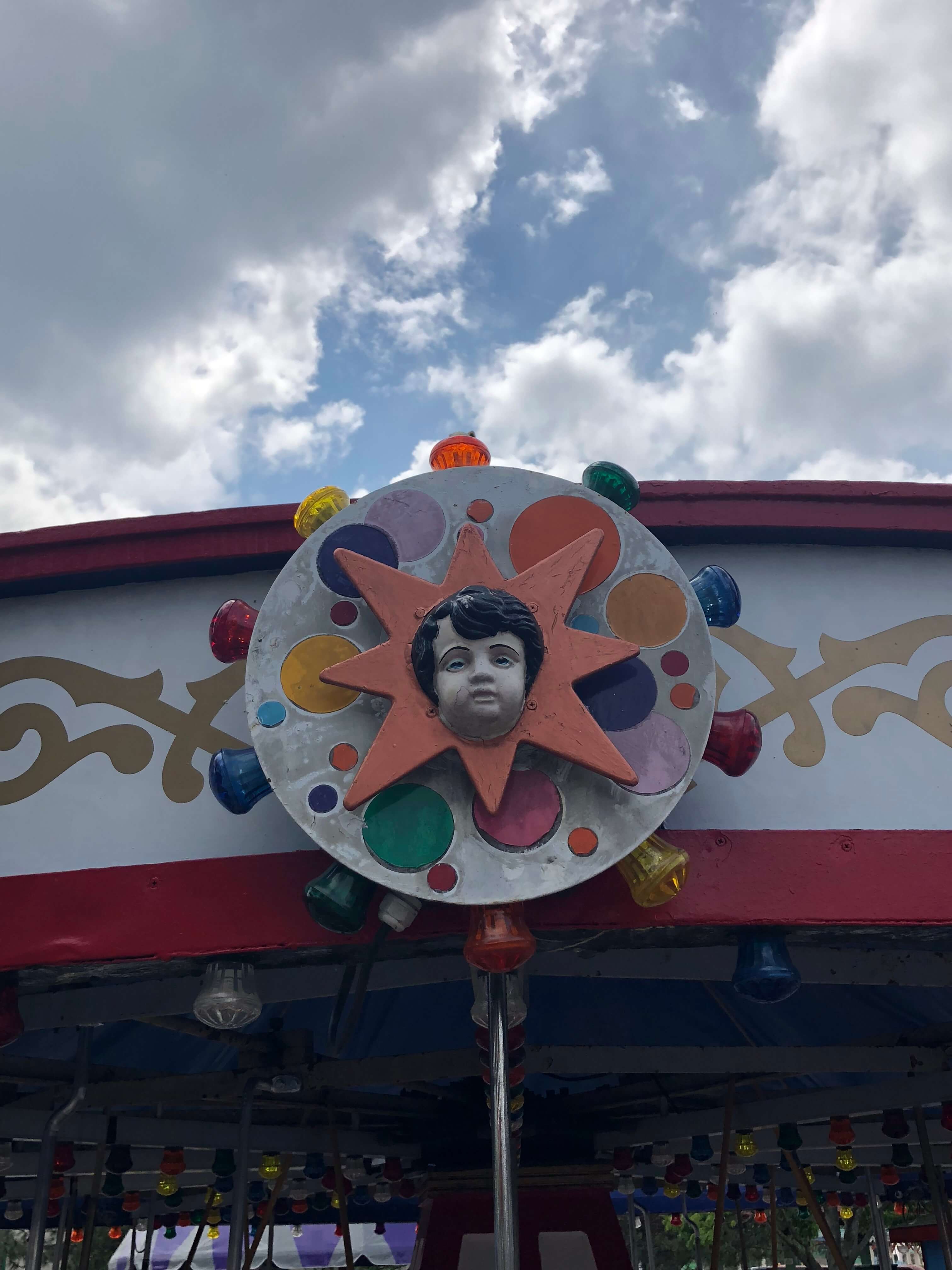 This season, Playland is also featuring strolling entertainers, costume characters, Kiddyland DJ and concerts for families check out, such as Mamaroneck's School of Rock, Gilbert, Dr. K's Motown Revue, Jessie's Girl, The Nerds, and more (check out the complete listing of events and concerts below).
Mamaroneck's School of Rock kick things off when they perform music ranging from the "Rock 101" songbook to heavy metal. See them Friday, June 22, at 5 p.m.; Friday, July 13, at 7 p.m.; Friday, July 27, at 7 p.m. and Sunday, Sept. 9, at noon. (Friday night shows in July will break for fireworks at 9:15 p.m.)
Gilbert, a local band whose repertoire includes rock with soul and funk influences, will play covers as well as original material on Friday, June 29, at 8 p.m.
There's sure to be dancing in the aisles when Dr. K's Motown Revue brings its upbeat, pop-influenced style of rhythm and blues for two shows at 4 p.m. and 8 p.m. on Saturday, July 21.
On Friday, Aug. 3, get out the leg warmers, fingerless gloves and neon brights and be there when Jessie's Girl makes Playland a stop on their summer "Back to the Eighties" tour at 7:30 p.m. The band, which bills itself as the World's Greatest '80s Tribute Band, performs stunning renditions of favorites by Prince, Madonna, Bon Jovi, Michael Jackson and many more.
The Nerds, with over 25 years' experience performing classic rock, take the stage for two shows at 7:30 p.m. and 9 p.m. on Friday, August 31.
Admission to the concert area is covered in your park admission price – no additional concert fee will be charged. Parking fees are in effect for all entertainment.
Playland's famous fireworks shows take place every Friday, July 6, to August 31 at 9:15 p.m., with special holiday shows on July 3 and 4, at 9:30 p.m. Fireworks can be viewed from inside the park or for free on the boardwalk outside the amusement park complex.
Finally, put on your dancing shoes because the Playland Orchestra, formerly known as the Milt Gerver Big Band Orchestra, will play on the boardwalk for free on July 13, 20, 27 and August 3 at 7 p.m.
Check out www.PlaylandPark.org for more info.
I was provided passes for this review. All opinions, as always, are my own.