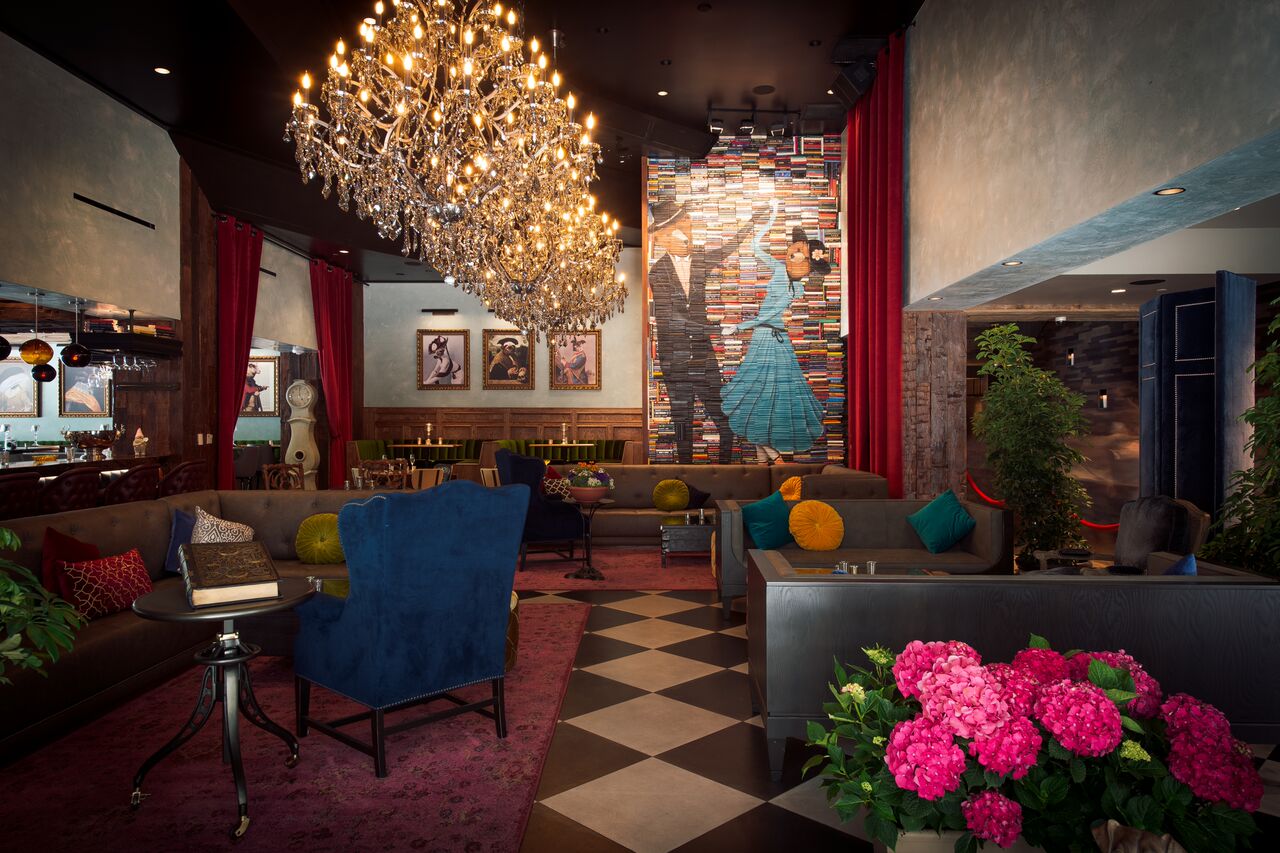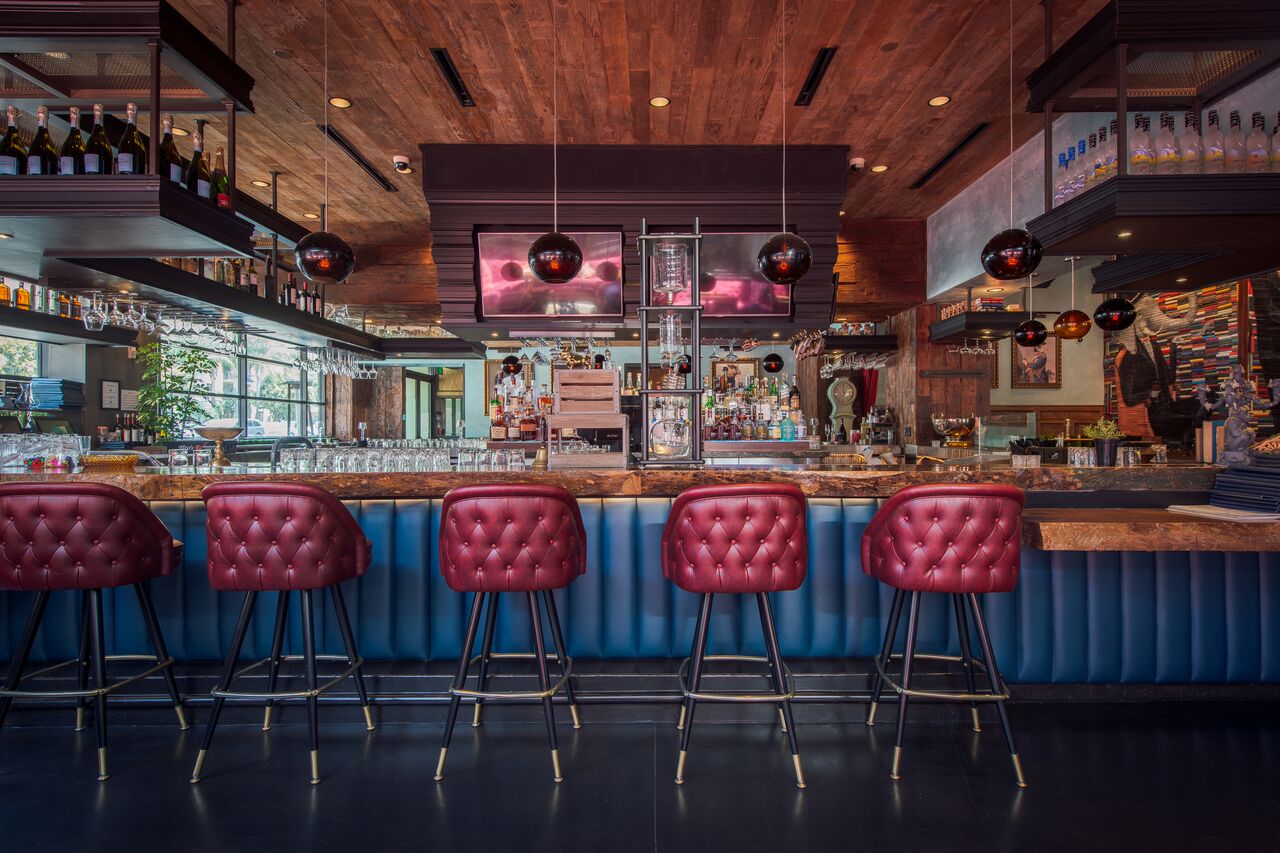 Exciting restaurant news from The Tuck Room Tavern, an exciting new restaurant that recently opened in Los Angeles. Headed by Chef Sherry Yard, the restaurant  features a fun dining and drinking den in a lively atmosphere with a touch of whimsy.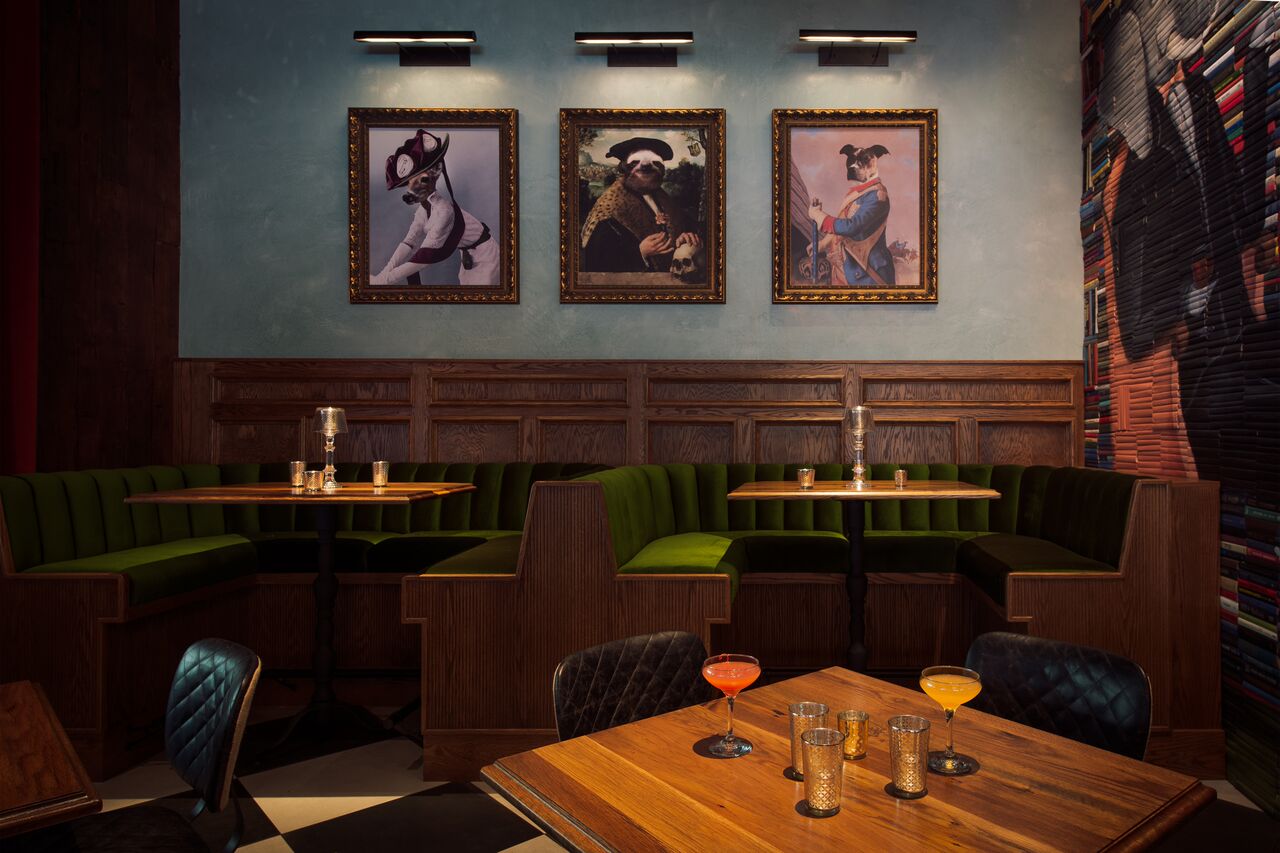 The decor is stunning as it takes customers on unexpected turns, encircling an energetic bar, with checkered floors, tall leather and emerald velvet banquettes, striking crystal chandeliers and floor-to-ceiling painted bookshelves. Amazing, right?!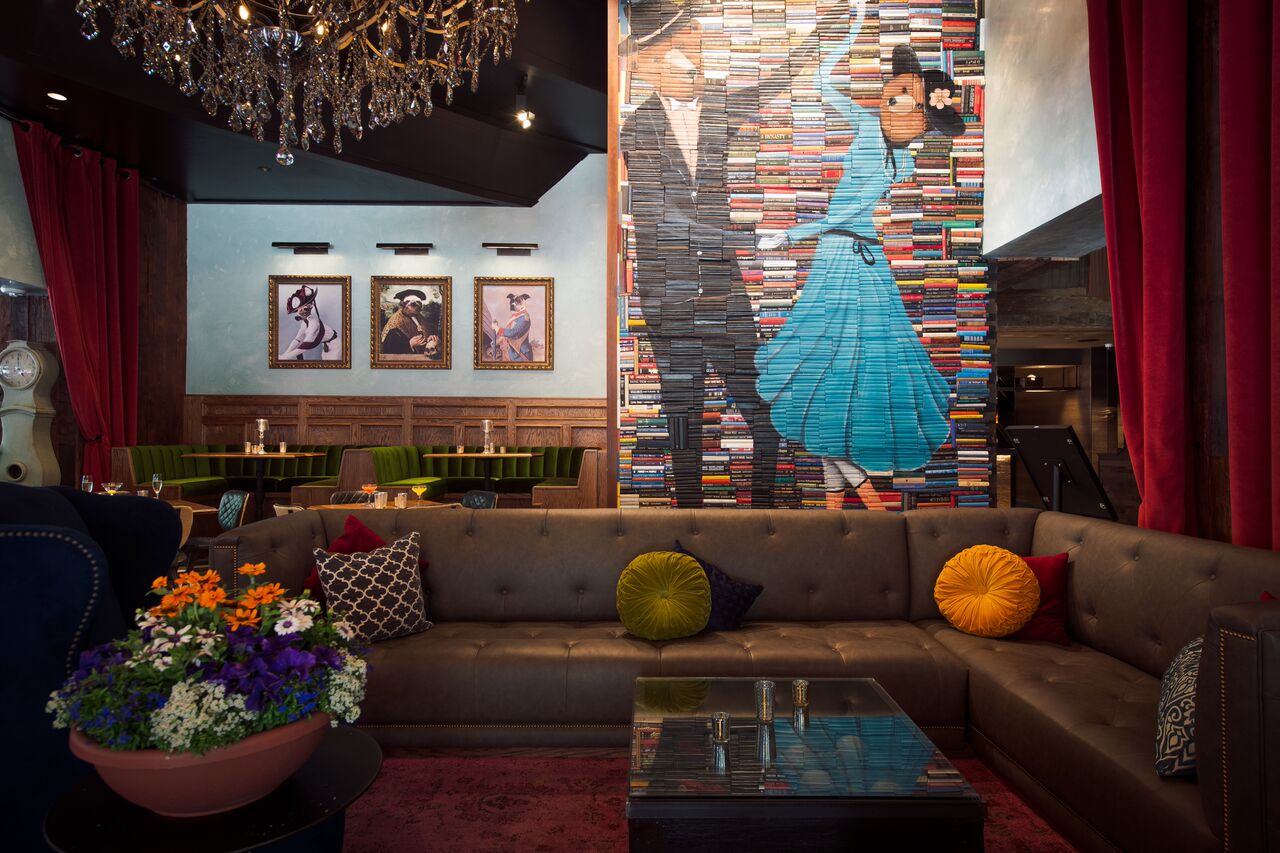 The space is also broken up into three, separate seating sections – the parlor, den and conservatory, each area of The Tuck Room Tavern has a distinctive flair. Guests immediately enter into an intimate "den" area, where there is a playfulness and attention to quirky details, such as an oversized 8-ball, small statuettes and mementos of Hollywood's Golden Era.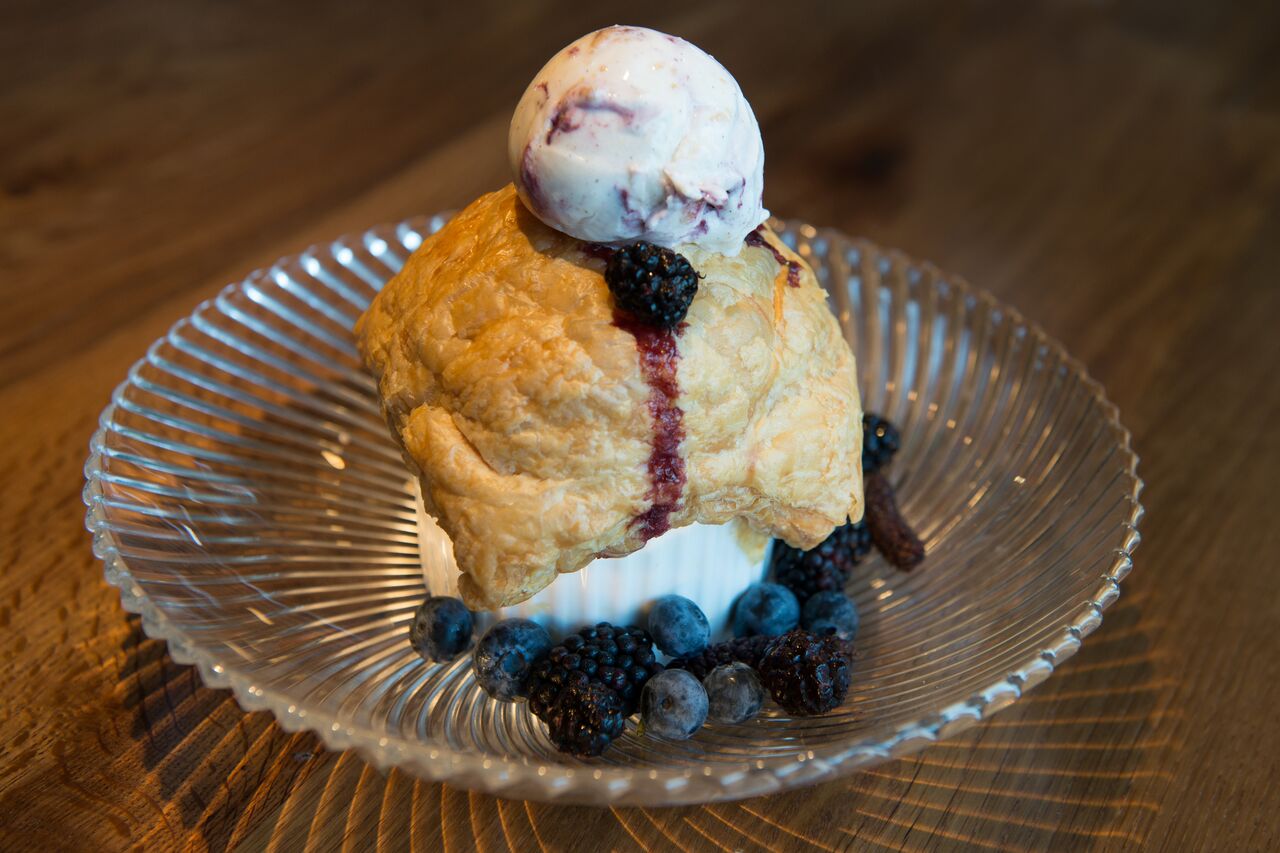 Inside the "parlor," you'll some amazing details with a oversized hand-painted sculpture murals that were created from recycled library books. You'll also find cool shadow box tables,  small knickknacks, making the space quite the charming and whimsical area for drinks and dinner.
For more info, please visit:  https://www.thetuckroom.com/