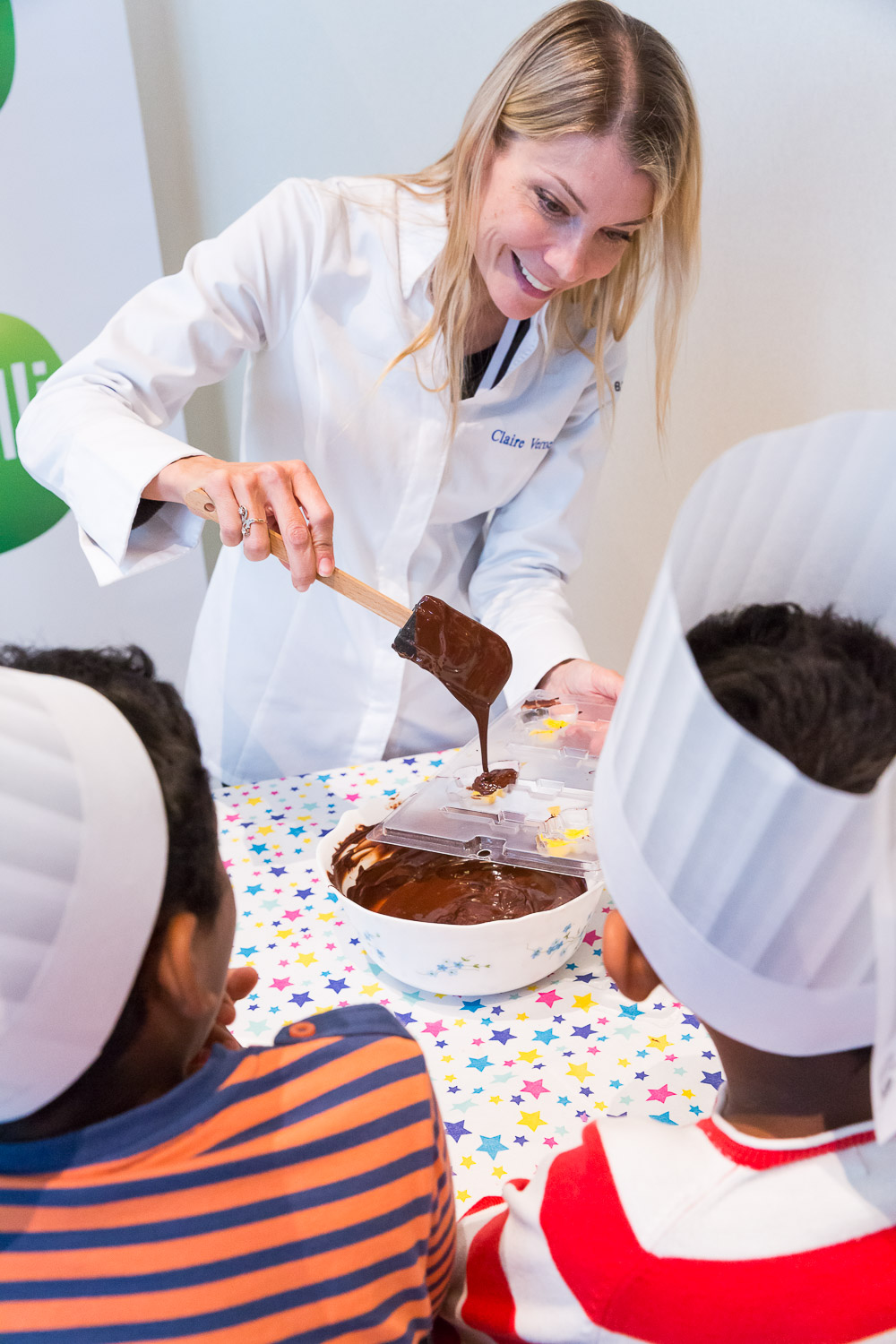 One of the sweetest shows is coming to NYC, and there's plenty for families to see (and taste!). A magical experience, Salon du Chocolat features unique treats from chocolatiers around the world, artists sculpting with cocoa, a chocolate couture fashion show and more.
Coming to New York City on November 16th, the immersive event originated in Paris 25 years ago, and comes to New York with a rich history and cool events like painting with chocolate, holiday cakes, crating cookies and tons more! Check out a sampling of the some more of the events below:
Cocoa Creations & Innovations: From Callebaut's new ruby RB1, vegan innovations, to flavor combinations that would give Mr. Wonka himself a run for his money, taste your way through never before seen indulgences!
Chocolate For Children: SDCNY Junior, a dedicated area for the budding pastry chef with interactive workshops and more!
Chocolate Takes Fashion: Fashion takes on a whole new meaning at the Cocoa Capsule Fashion Show. From dresses made of edible cloth to designs inspired by the future, this is the can't-miss runway of the season.
Chocolate Goes Interactive: Bring out your inner pastry chef! From global names like Håkan Mårtensson of FIKA to ground-breaking locals like The Harlem Chocolate Factory, learn everything from how to make edible art to flavorful breads.
Art in Motion: The event's artist in resident, known as The Chocolate Genius, will sculpt a massive chocolate installation throughout the weekend.
Get your tickets to Salon du Chocolat here.