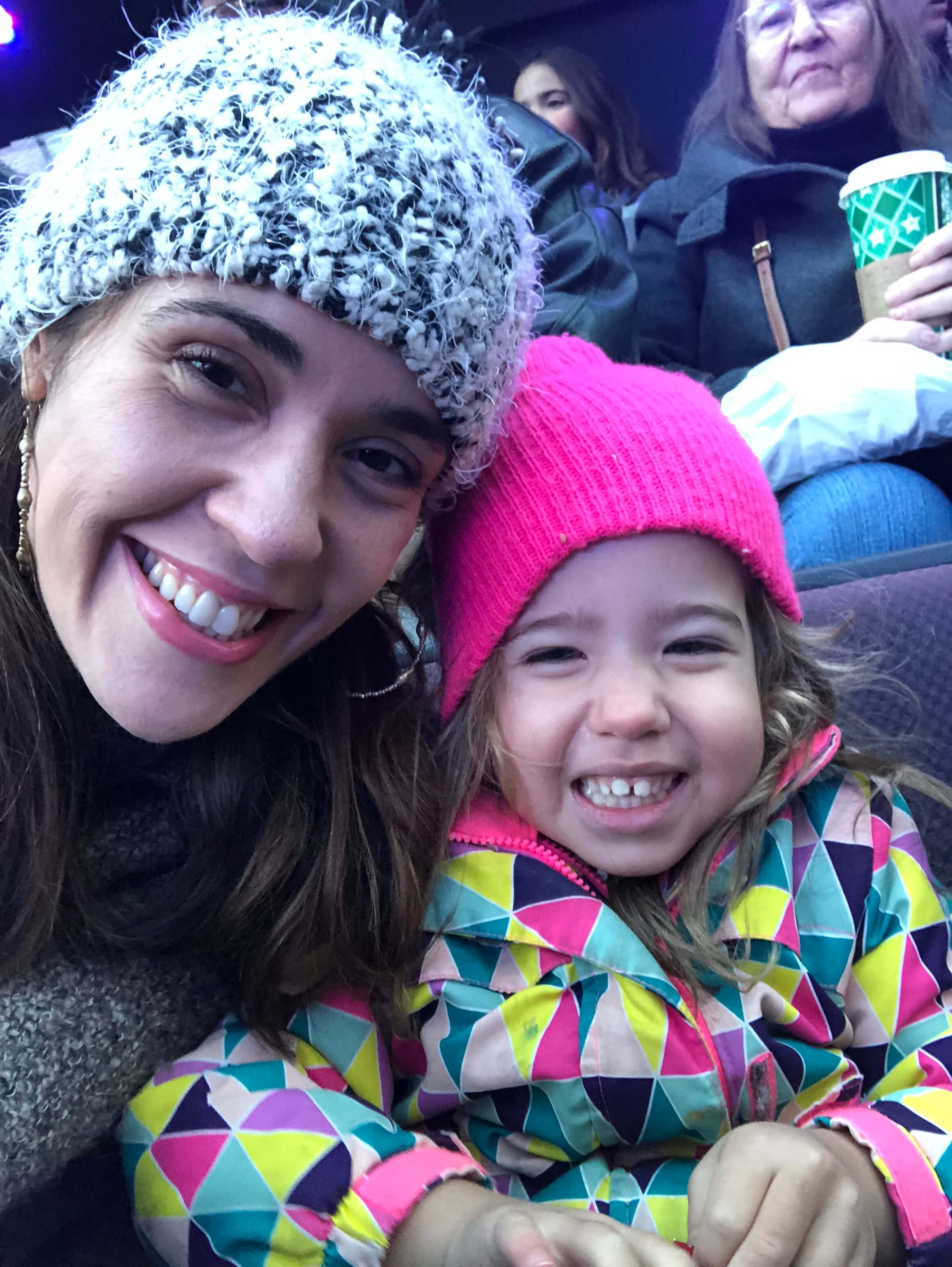 Going to Times Square (other than trips to Broadway) isn't really the prime destination most New Yorkers choose to explore. However, like other parts of NYC there's always tons to explore and learn more about, which is partly why we were intrigued to embark to this bustling part of NYC to experience THE RIDE Holiday Edition. Dubbed as the "Enchantment On Wheels In The City of Lights," this seasonal version of the popular theatrical tour bus celebrates the celestial lights of Christmas, Hanukkah and Kwanza while driving through NYC's most iconic locations.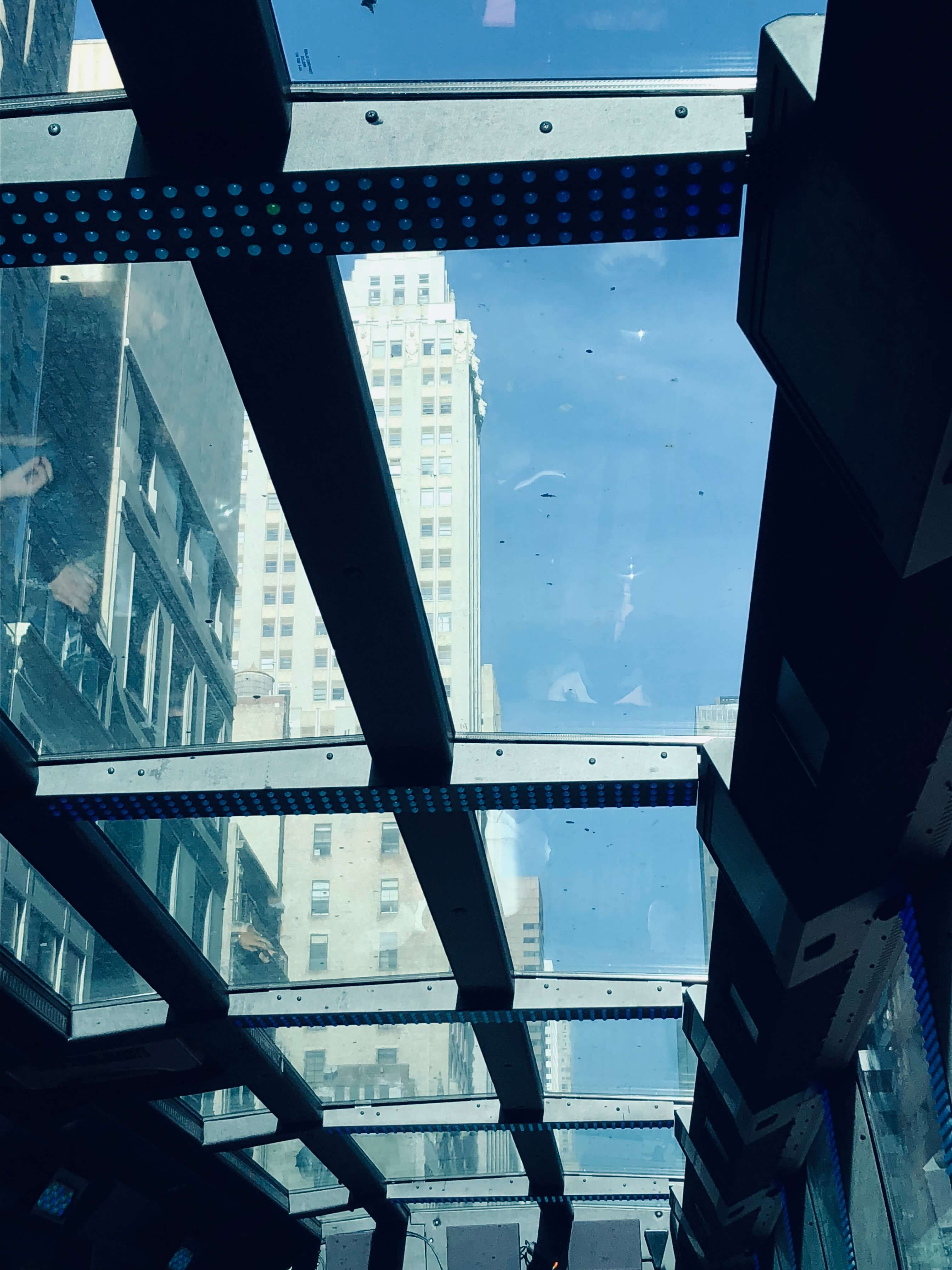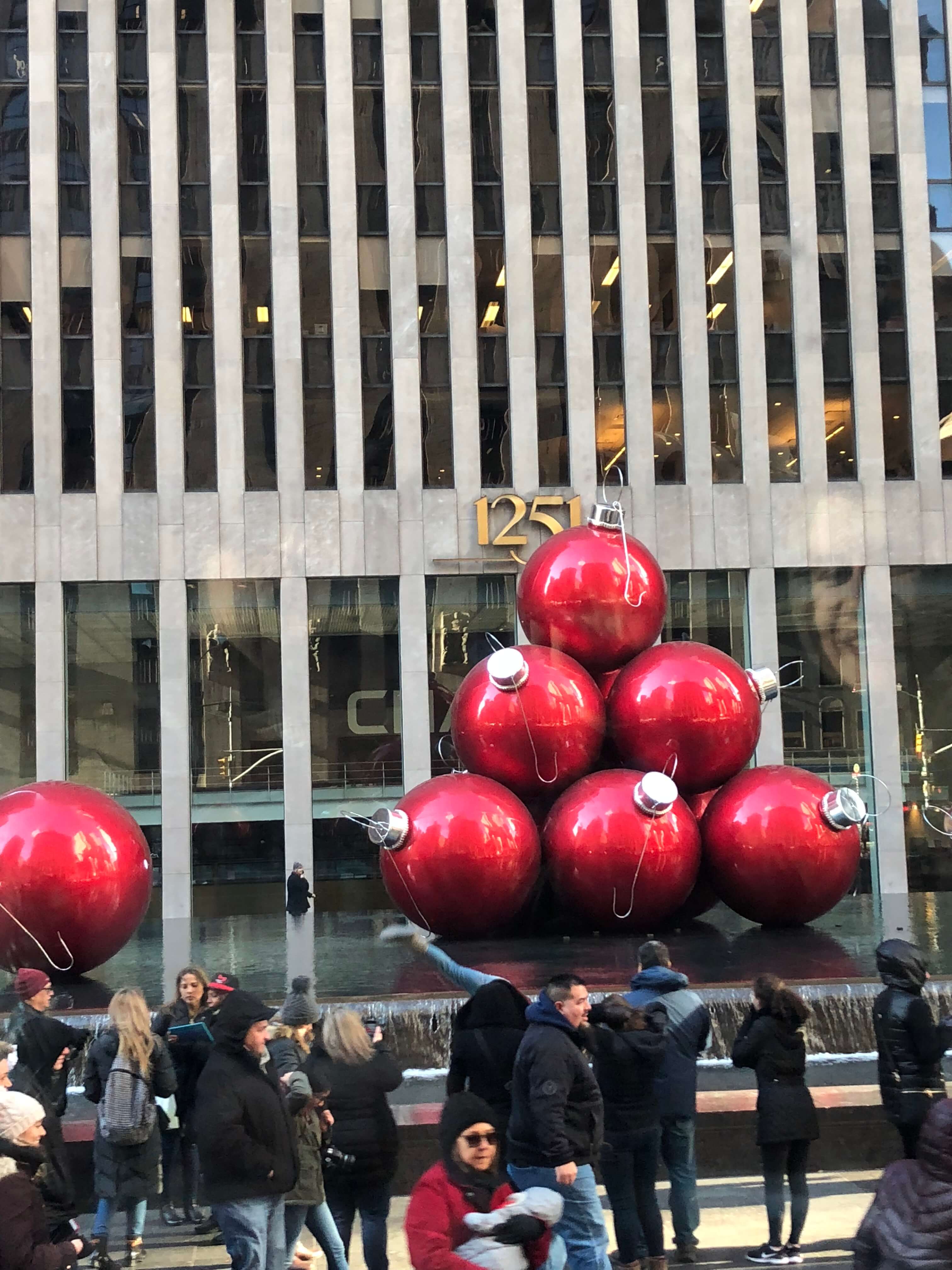 After boarding, we were instantly immersed in the world of THE RIDE where two hosts greeted everyone on the state-of-the-art bus. Part comedians and fact-masters, these two hosts played off each other with fun banter as they shared more about the concept of THE RIDE and facts about NYC along the way.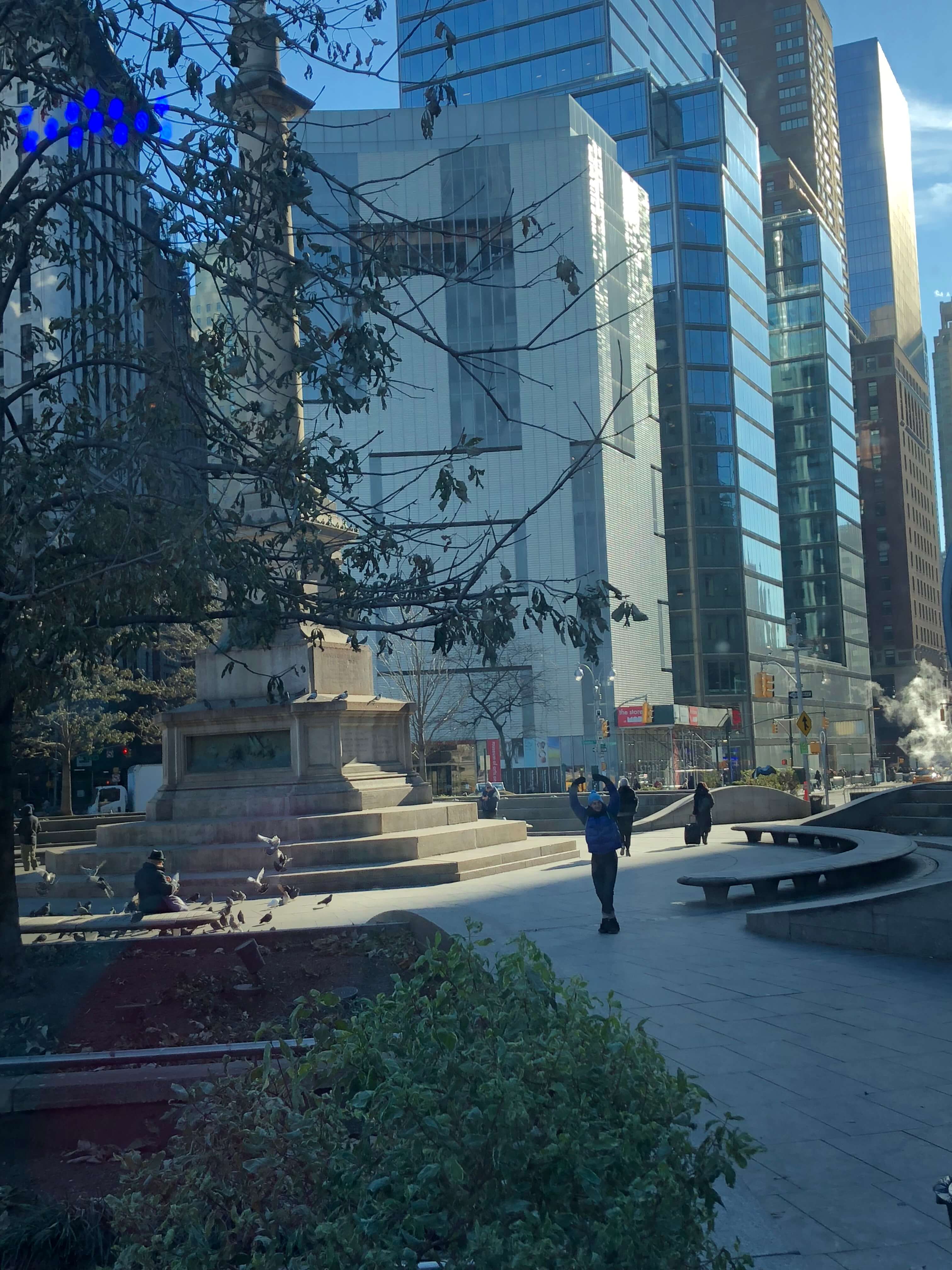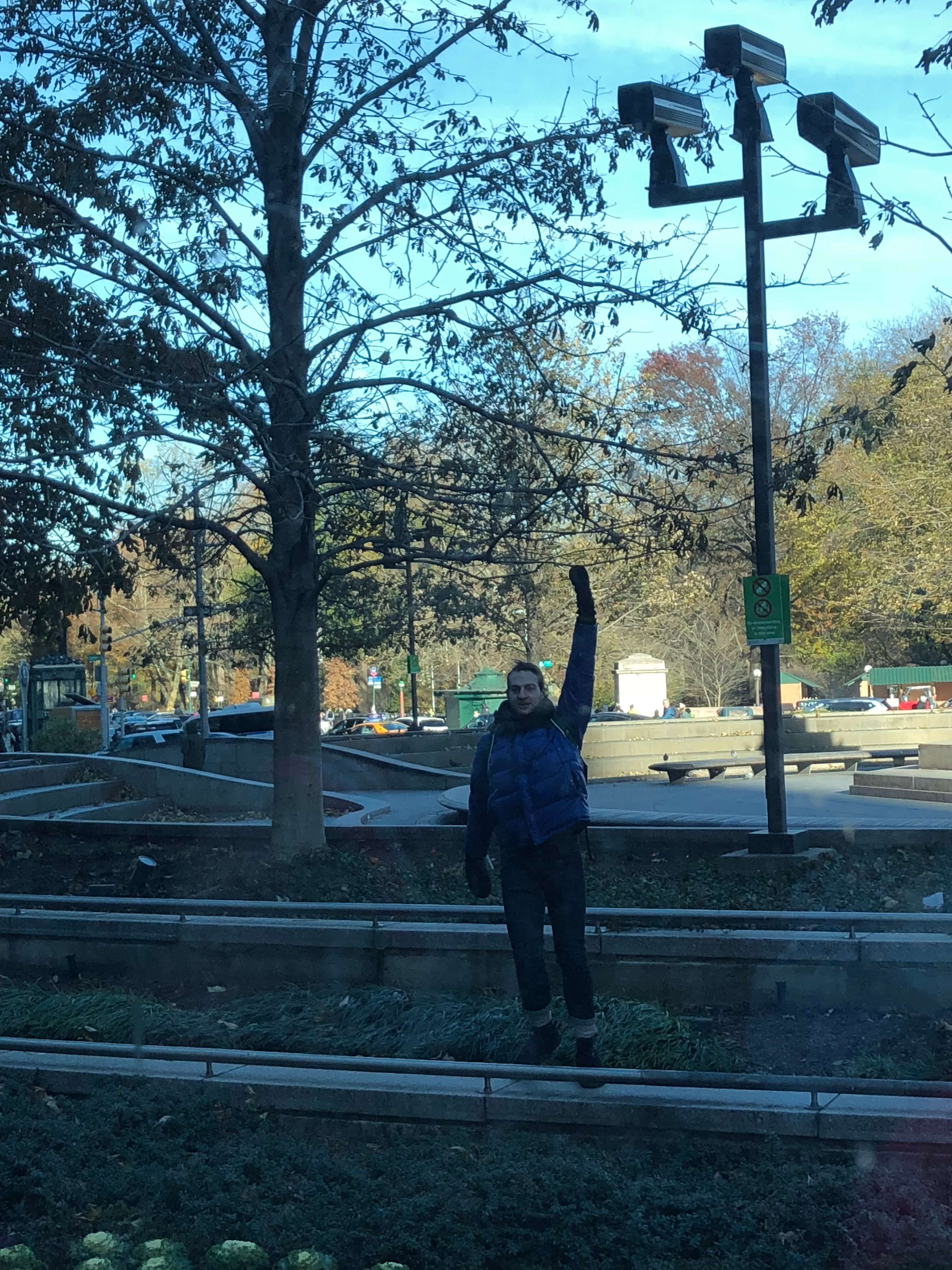 The interesting concept, created, written and directed by Richard Humphrey, THE RIDE Holiday Edition with its floor-to-ceiling gigantic glass windows and side-facing VIP seating. uses the streets, buildings, and people of NYC as a stage where we learned more about city while enjoying some holiday entertainment along the way.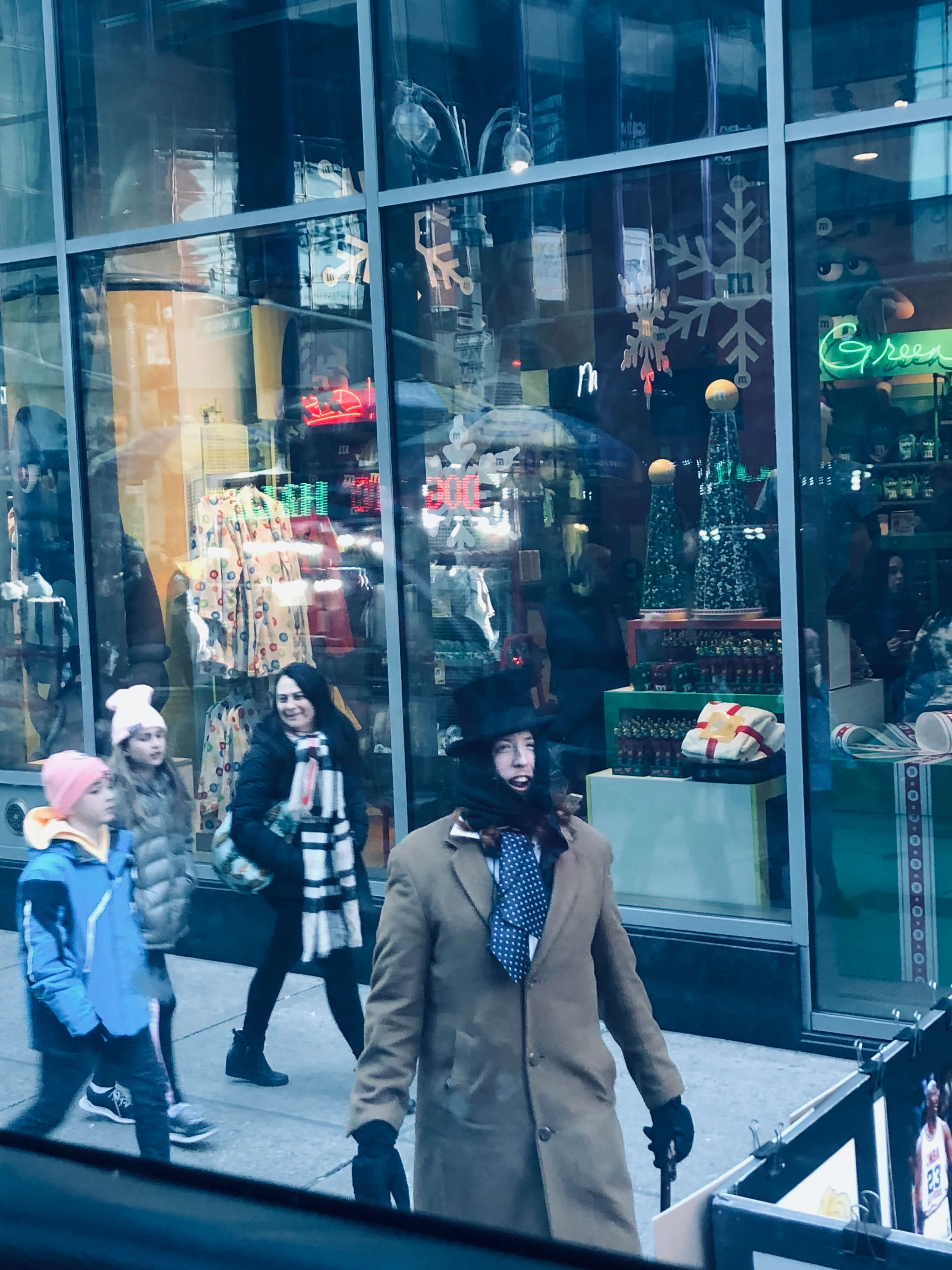 This included a rap with Regular-Sized Timothy (check it out below), a dance with Santa, trumpet players, a rendition of All I Want for Christmas, and tons more. In addition to the holiday cheer, we learned a ton about NYC's landmarks and iconic buildings that we drove by as the hosts shared facts and involved the whole bus in a bunch of interactive quizzes. The RIDE itself was also a character in the experience where the bus shared facts about NYC through mini videos that included tidbits on the subway, Central Park, and more.
One of the biggest draws of the bus is its giant windows where patrons on the bus were encouraged to wave at passerby's along the way, which sometimes included clever actors who suddenly broke out into song or dance, dazzling everyone on the bus.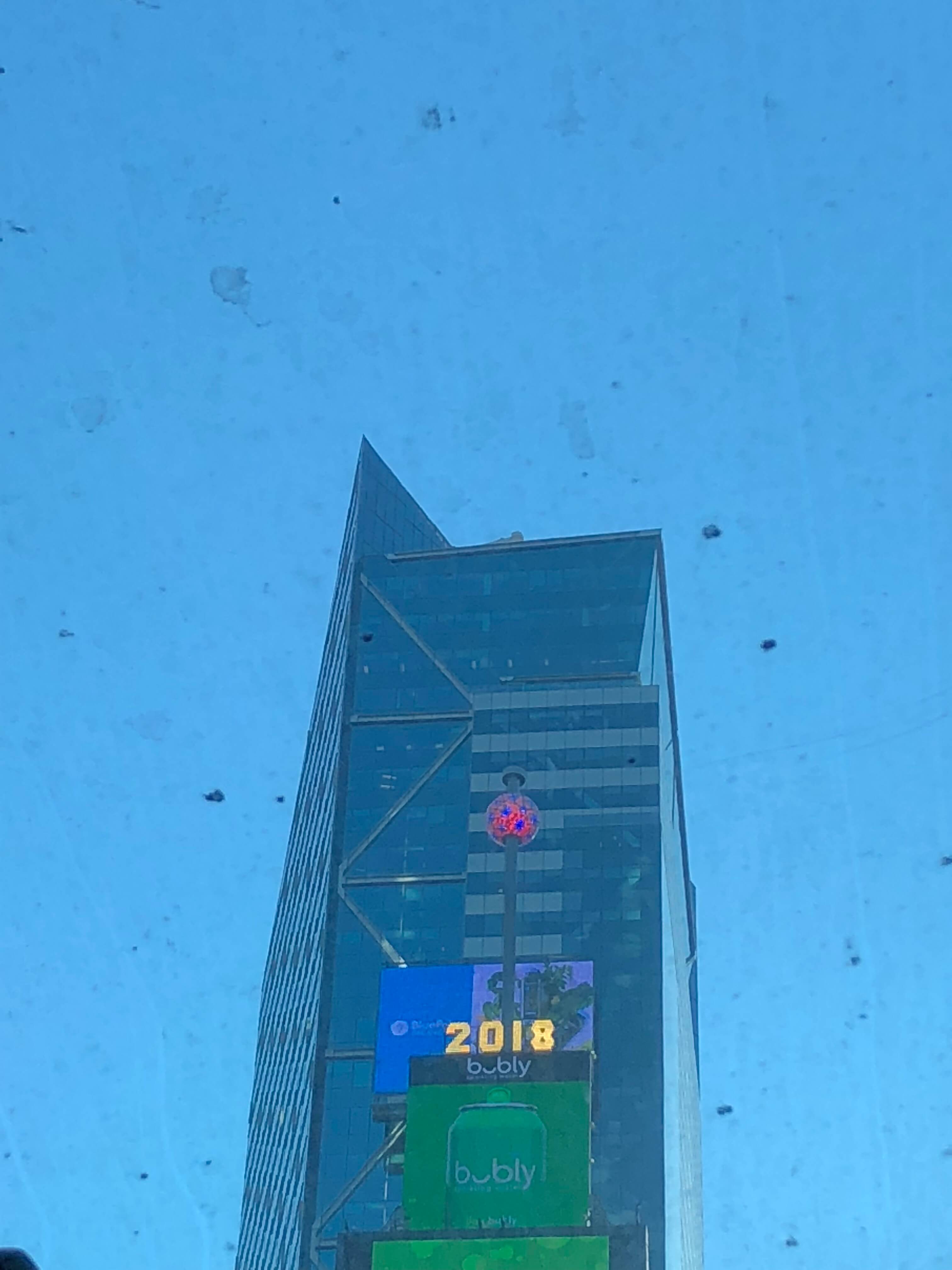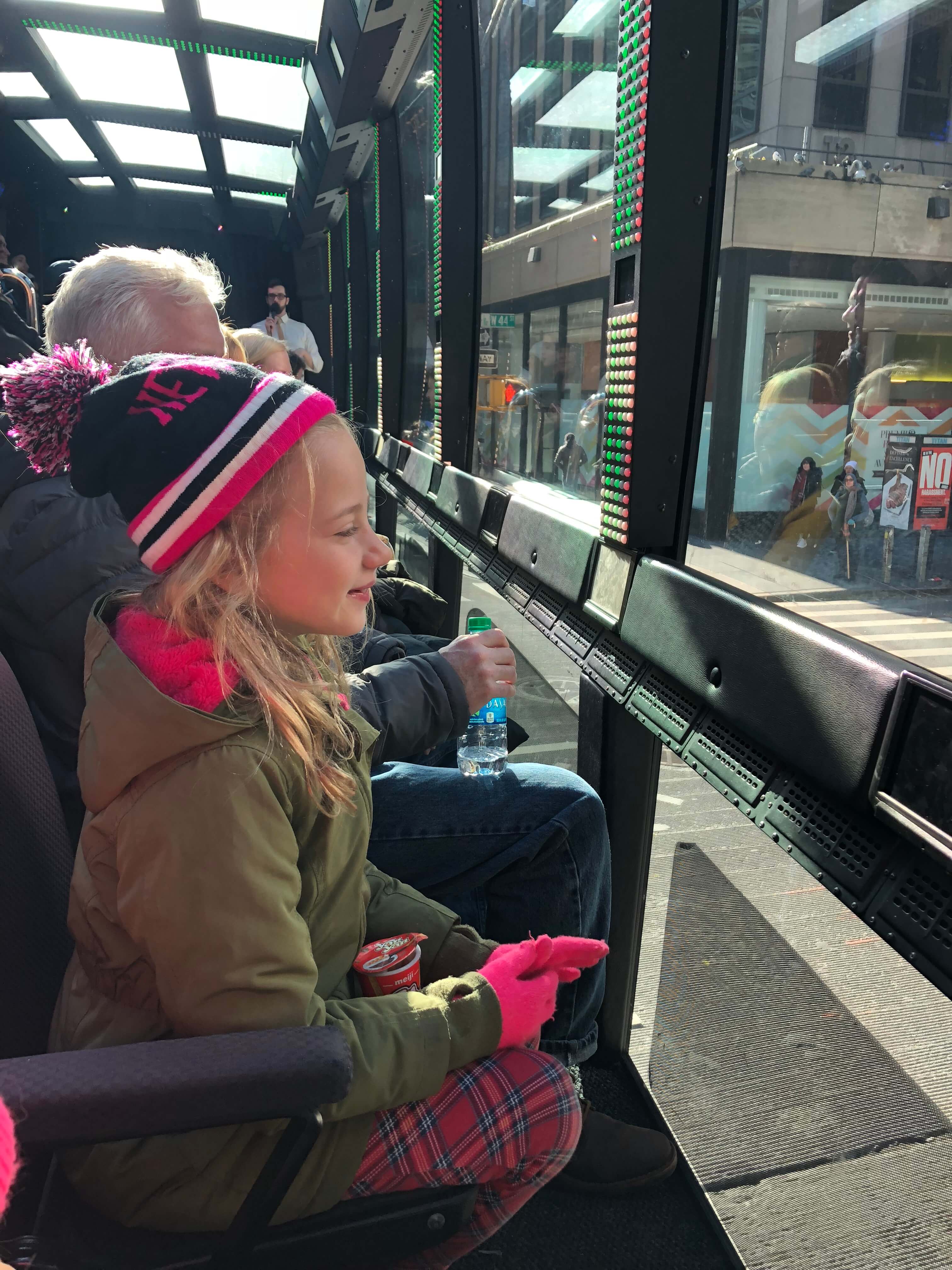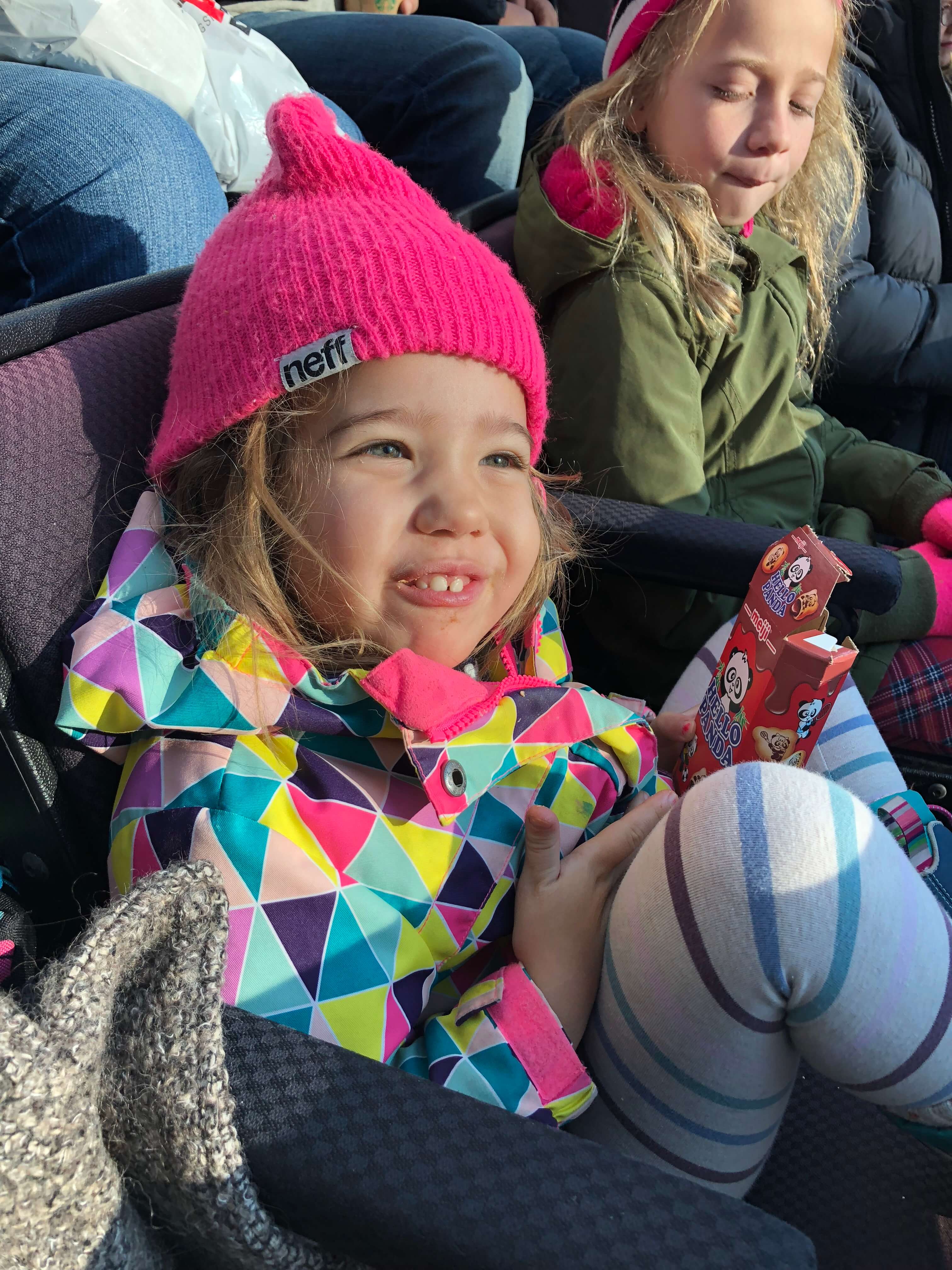 The ride wrapped up with a big finale through Times Square where we collectively belted out New York, New York with a new appreciation for this bustling area. Engaging, family-friendly, and fun, the girls and I were completely in awe of this unique experience where my 10-year-old keep saying how much she loved it and how she wanted to experience the RIDE everyday. This special and interactive experience, however, does come with a cost at $69-$79 per person.
Get on THE RIDE Holiday Edition from now until January 6th, 2019.
We were provided tickets to this experience. All opinions, as always are our own.